If you love spicy pasta recipes, you're in for a treat! We have plenty of traditional Italian pasta recipes to choose from, some made with spicy sausage or salami and others with Italy's red chilli pepper, peperoncino.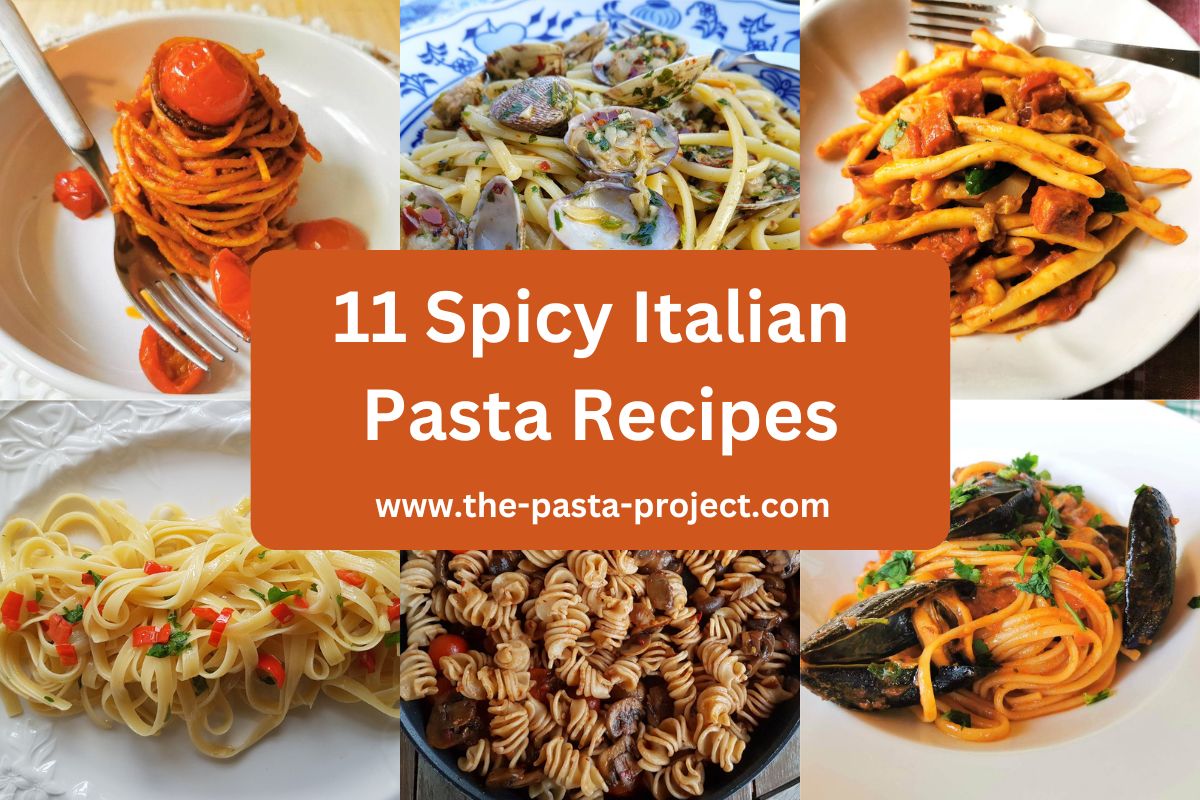 In Italian cuisine, adding spice to pasta dishes is about enhancing flavor without overwhelming the palate. Peperoncino chilies are a common ingredient used in Italian cuisine, particularly in the Southern regions.
Peperoncino chilies are a common ingredient in Southern Italian cuisine. These small, fiery peppers are either finely chopped when fresh or crushed into flakes when dried, releasing their potent heat into olive oil to create a simple yet piquant infusion, perfect for dishes like Aglio e Olio.
Spicy Italian sausages.
Italians also make a number of types of sausage and salumi which have peperoncino in them. These are often just called salsiccia piccanti (spicy sausage) or salame piccante (spicy salami). Others have particular names like ventricina from Abruzzo and soppressata, spianata and Nduja from Calabria
Nduja is a famous soft spreadable spicy sausage that blends perfectly with rich tomato sauces, infusing each dish with a robust flavor and heat.
11 Spicy Italian Pasta Recipes
Spaghetti all'assassina, also known as spaghetti bruciati (burnt spaghetti), is a traditional recipe from Bari in Puglia. The pasta is cooked 'risotto style' in a spicy tomato sauce. The final result is slightly burnt, crispy caramelized spaghetti with an intense spicy tomato flavor.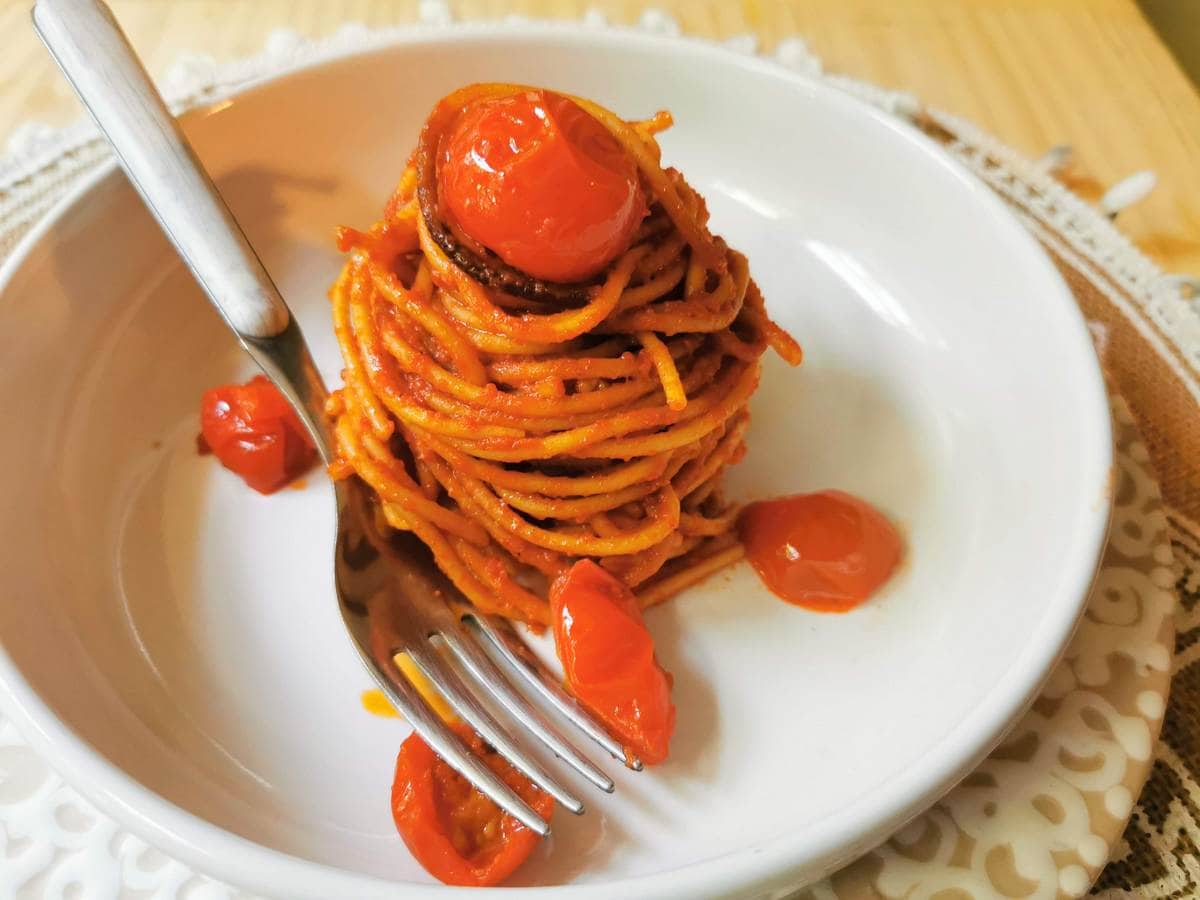 Ready to explore the depth of Calabrian cuisine? This spicy sausage pasta is a traditional delight that brings the bold flavors of Southern Italy straight to your table in just 1 hour. Made with authentic ingredients from the mountainous plateau of La Sila, this dish is a must-try for anyone passionate about robust and spicy flavors.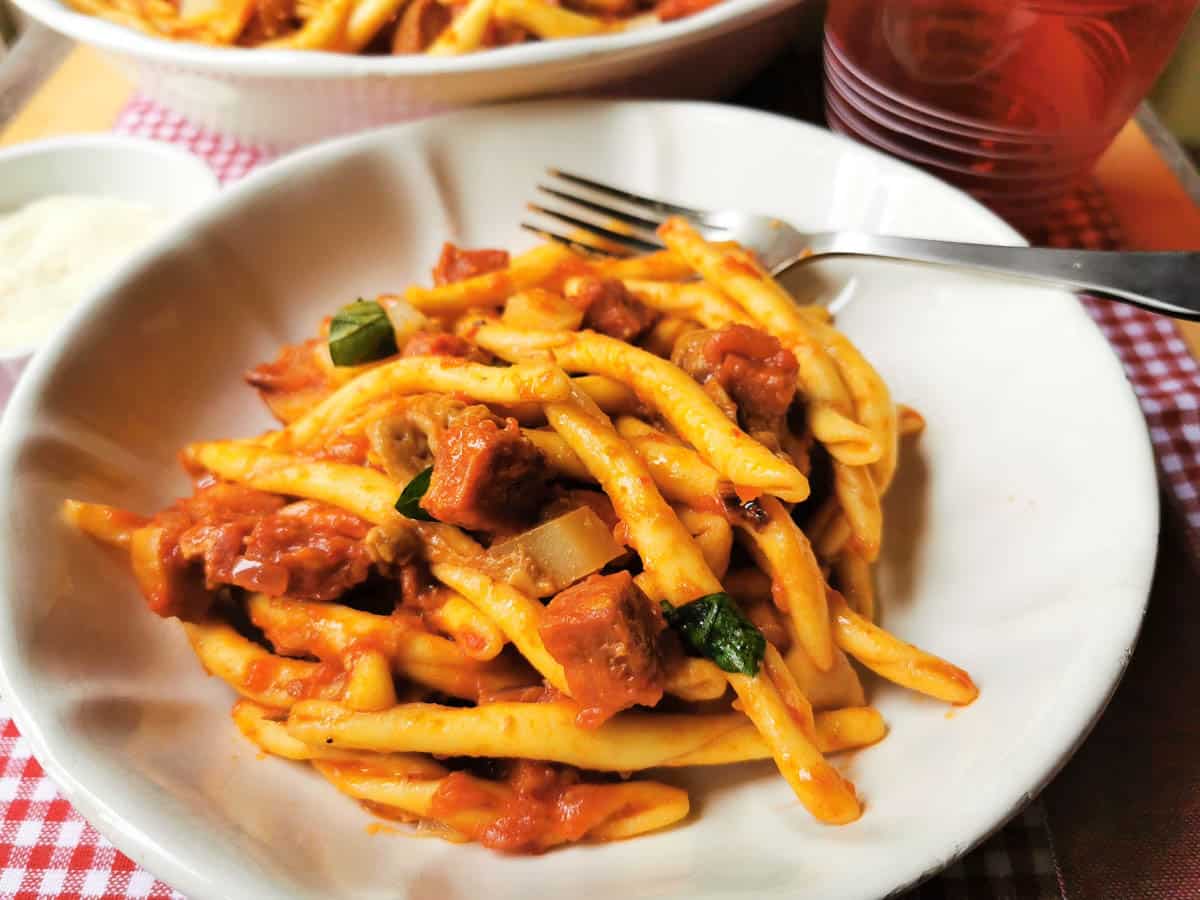 Dive into a comforting bowl of baked ziti with spicy sausage, where each bite is packed with the hearty flavors of Neapolitan cuisine.
This satisfying dish, known locally as 'ziti alla diavola', combines the richness of Italian sausage with the bold taste of a spicy tomato sauce, all baked to perfection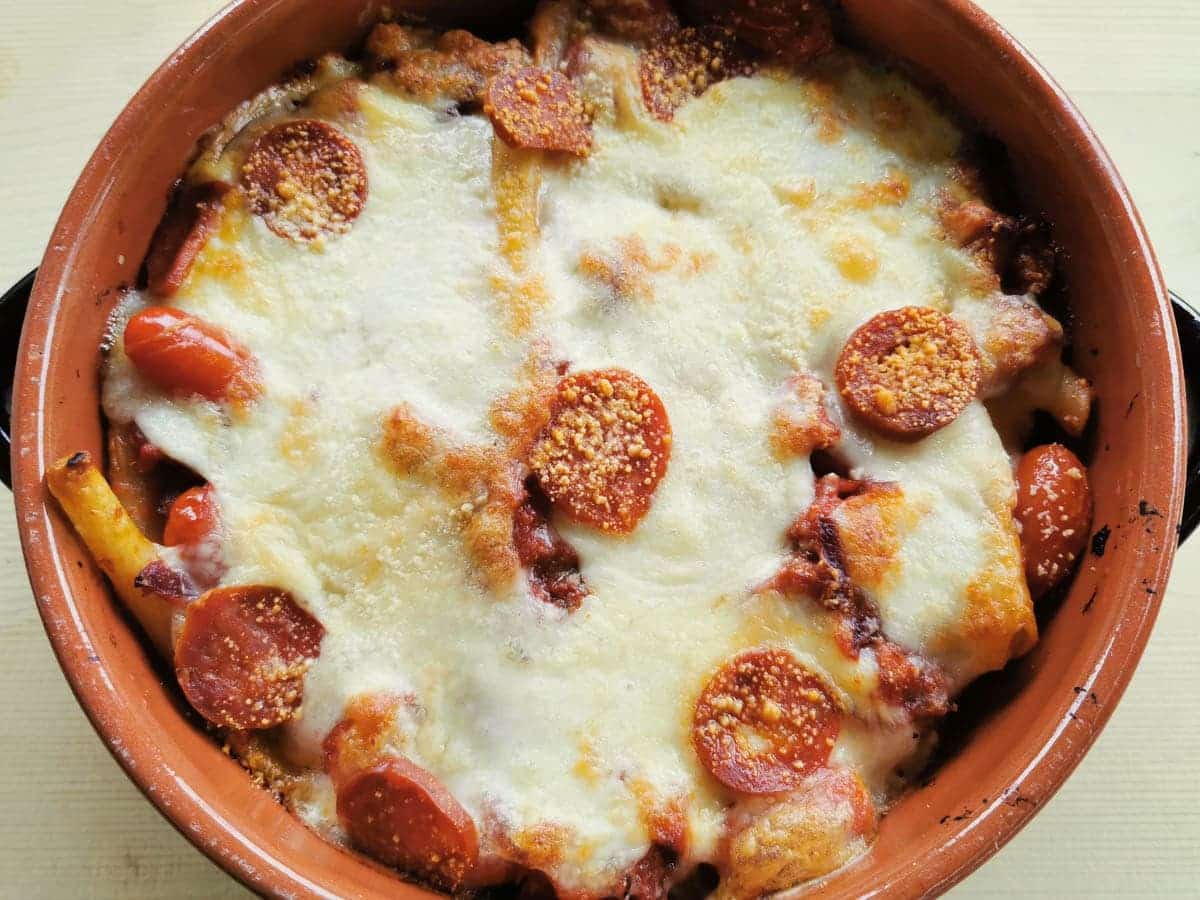 If you're a fan of heat, this pasta recipe featuring the unique 'nduja sausage is a game-changer. And the best part? It's an easy-to-make recipe ready in 30 minutes, perfect for a quick yet intensely flavorful meal.
Whip up a fiery plate of Pasta all'Arrabbiata, a Roman classic that's as quick as it is delicious. With just a few ingredients and about 15 minutes of cooking time, you can have a spicy, garlicky, tomato-based dish ready to enjoy. Perfect for those who want a meatless spicy pasta dish without the long wait.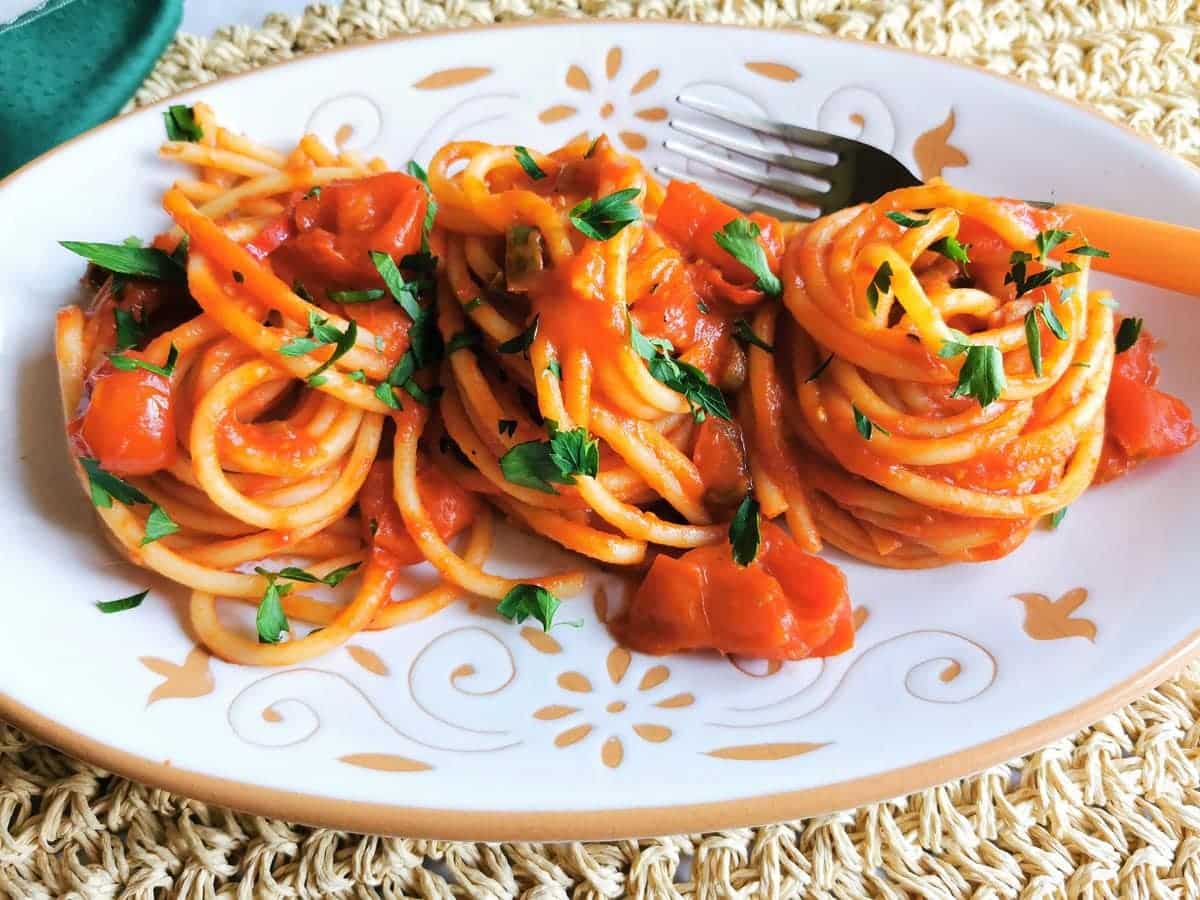 Fileja Tropeana is a typical pasta recipe from Calabria, Southern Italy. It's a spicy vegetarian pasta dish that celebrates fresh summer vegetables. Tossed with the famous sweet Tropea onion and a sprinkle of peperoncino, this recipe is delightful.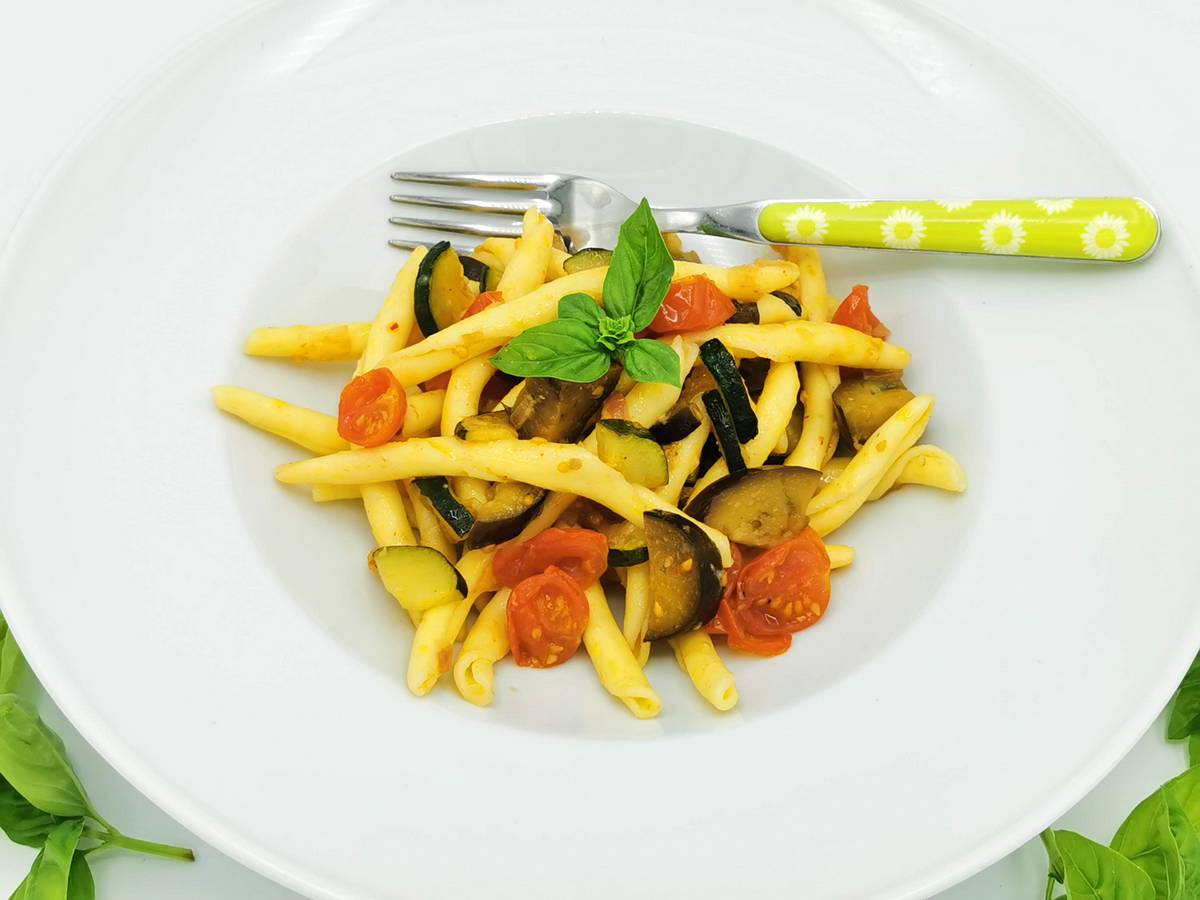 Pasta Aglio, Olio, e Peperoncino (alla Borbonica) is a dish with straightforward yet bold flavors. With just garlic, premium olive oil, and a sprinkle of spicy peperoncino, this pasta is all about highlighting quality ingredients.
It's a simple pleasure that brings the essence of Italian cooking right to your plate with minimal effort and maximum taste.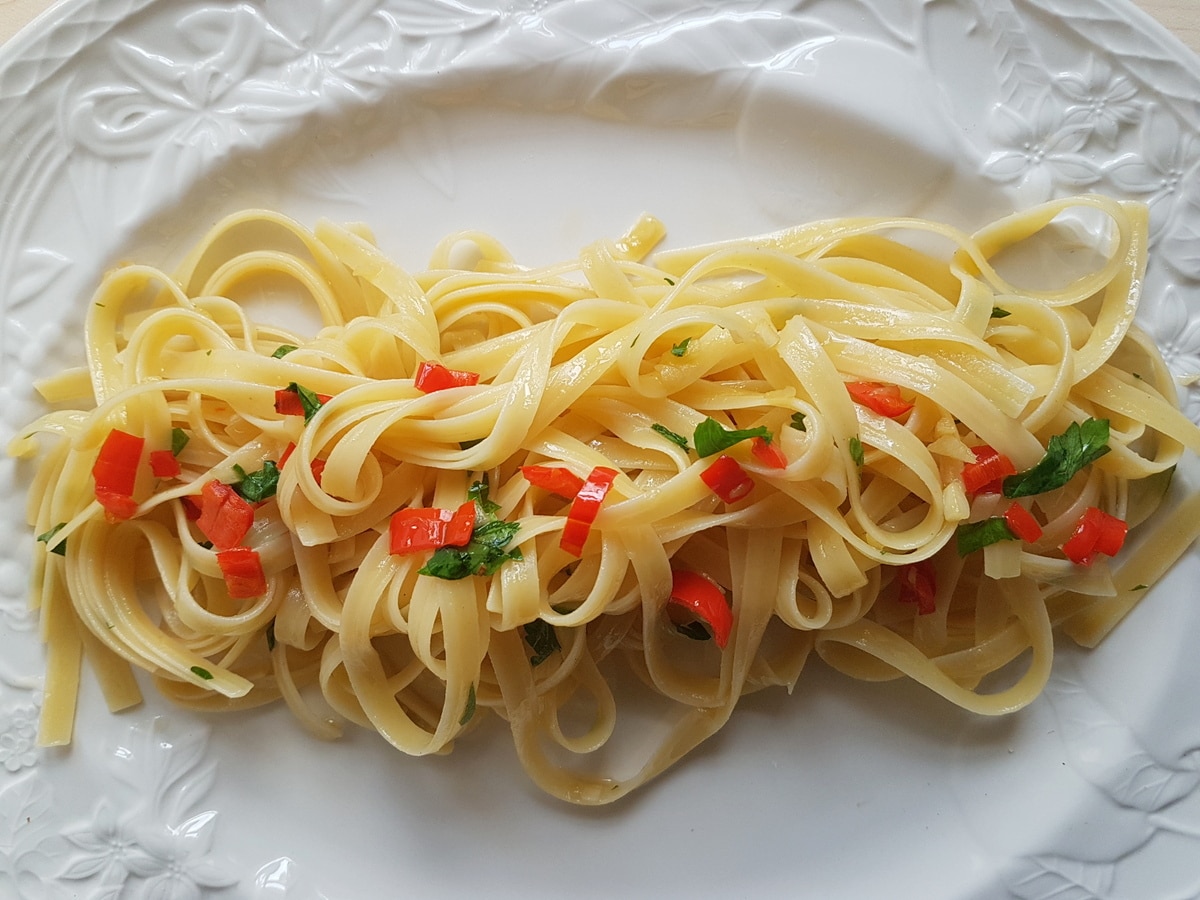 Orecchiette with nduja and eggplant shows Calabria's love for bold flavors. The spicy nduja offers a heat that contrasts wonderfully with the tender, savory notes of eggplant. The orecchiette's shape excels at catching the rich sauce, ensuring that each forkful is a perfect blend of pasta and the robust, spicy sauce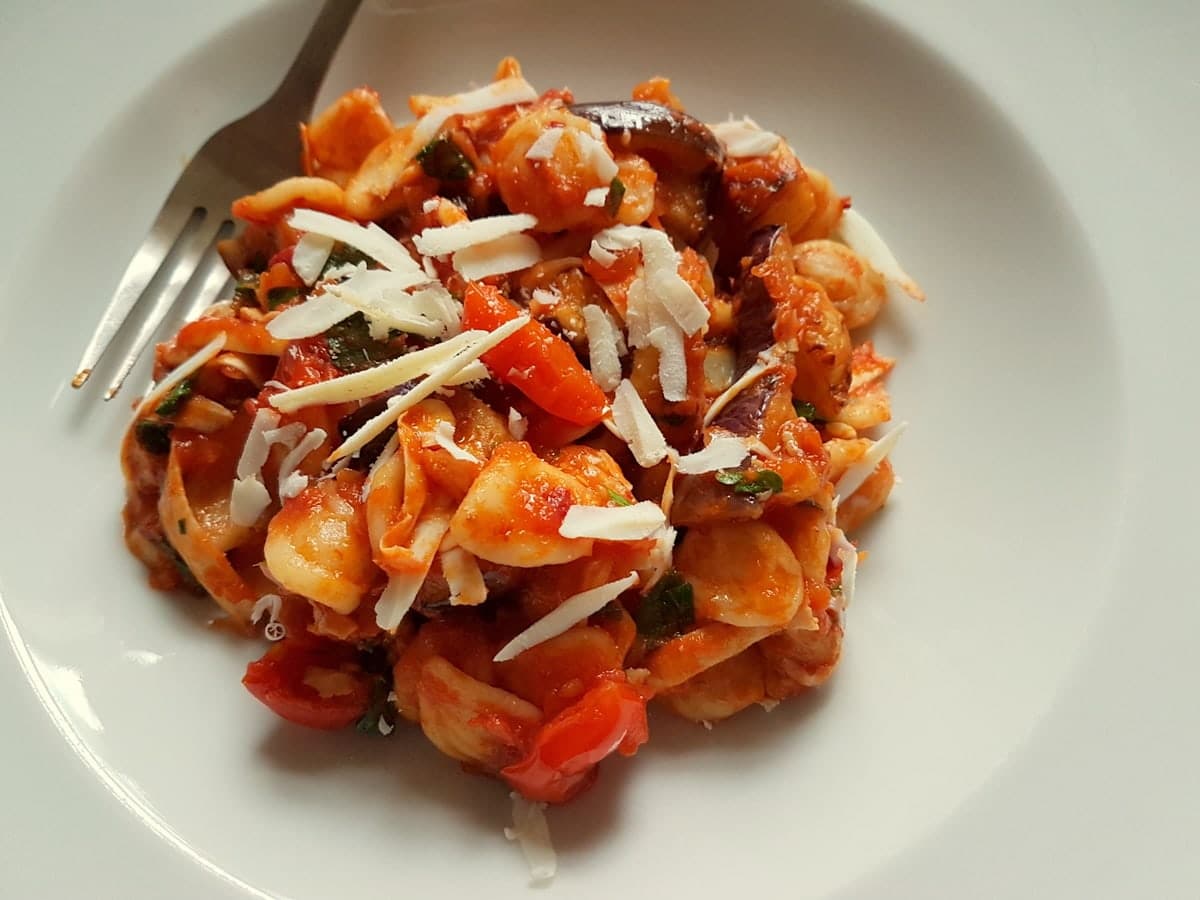 Whole wheat pasta meets the bold flavors of nduja and mushrooms in this delicious dish. The earthiness of the mushrooms pairs perfectly with the spicy, rich nduja, making for a hearty meal that's both satisfying and nutritious.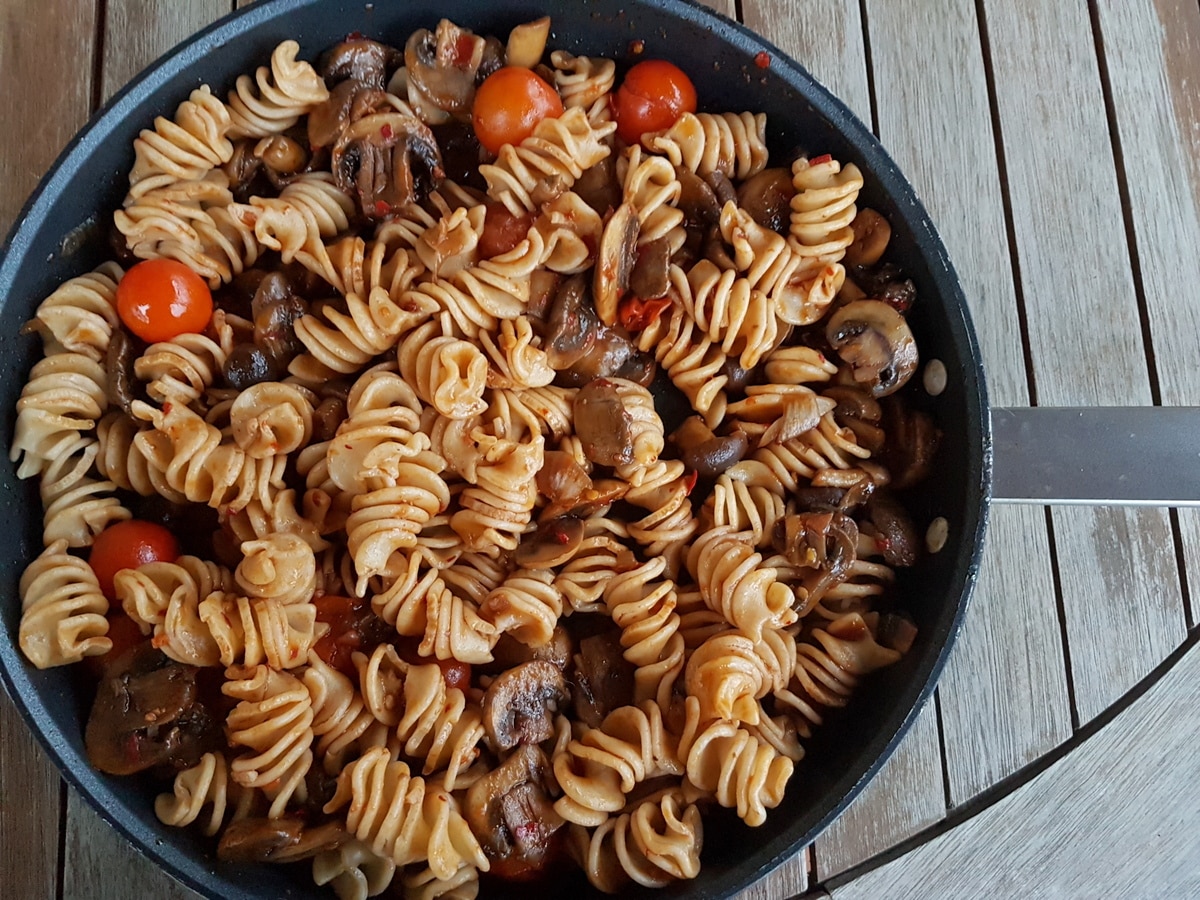 Enjoy the wonderful flavors of the Campanian coast with linguine alle vongole. This classic seafood pasta pairs the oceanic sweetness of clams with a light, garlic-infused sauce and a gentle kick of pepperoncini twirled together with al dente linguine.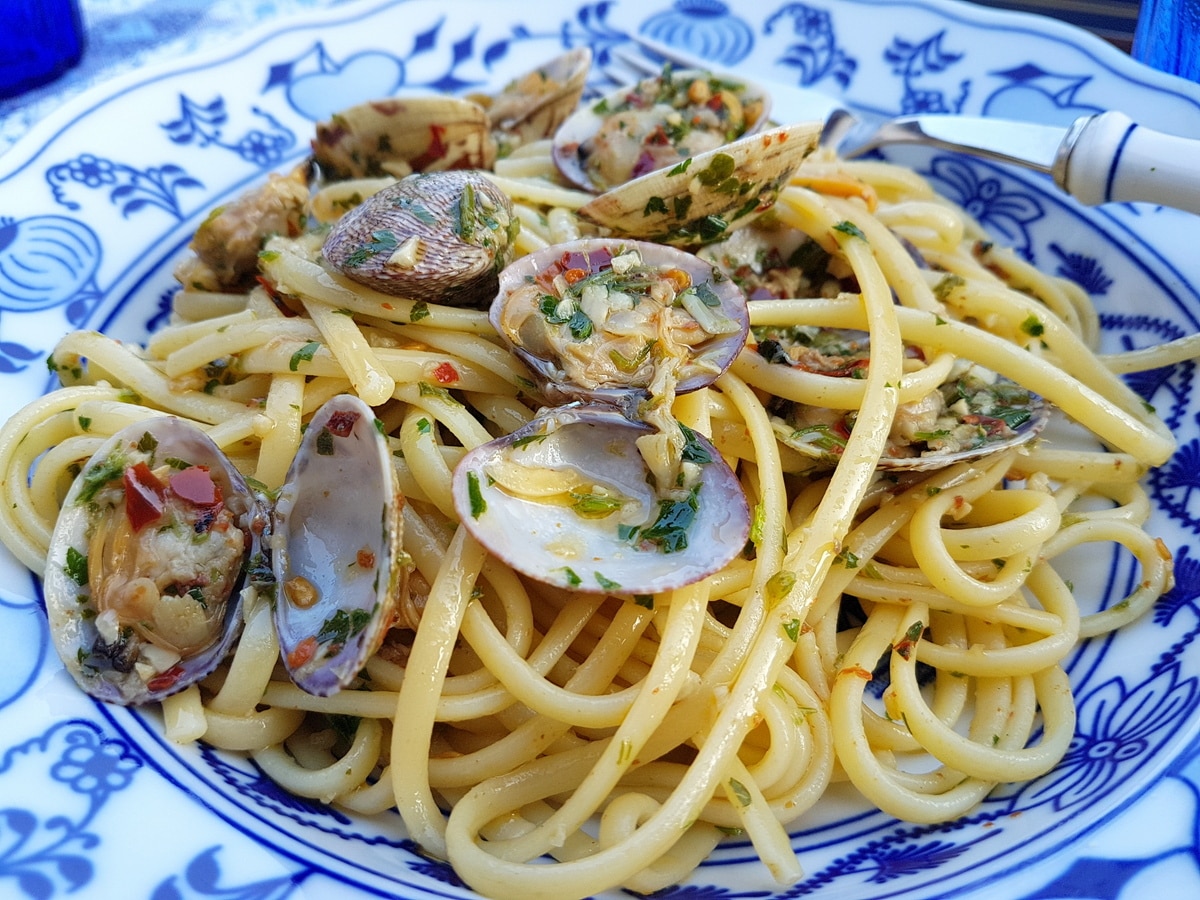 Spaghetti with mussels alla tarantina offers an authentic slice of Puglia, combining mussels with a spicy peperoncino-infused tomato sauce. It's a dish that promises to transport you to the sun-drenched shores of Southern Italy in just under an hour, combining simplicity in preparation with richness in flavor for an unforgettable meal.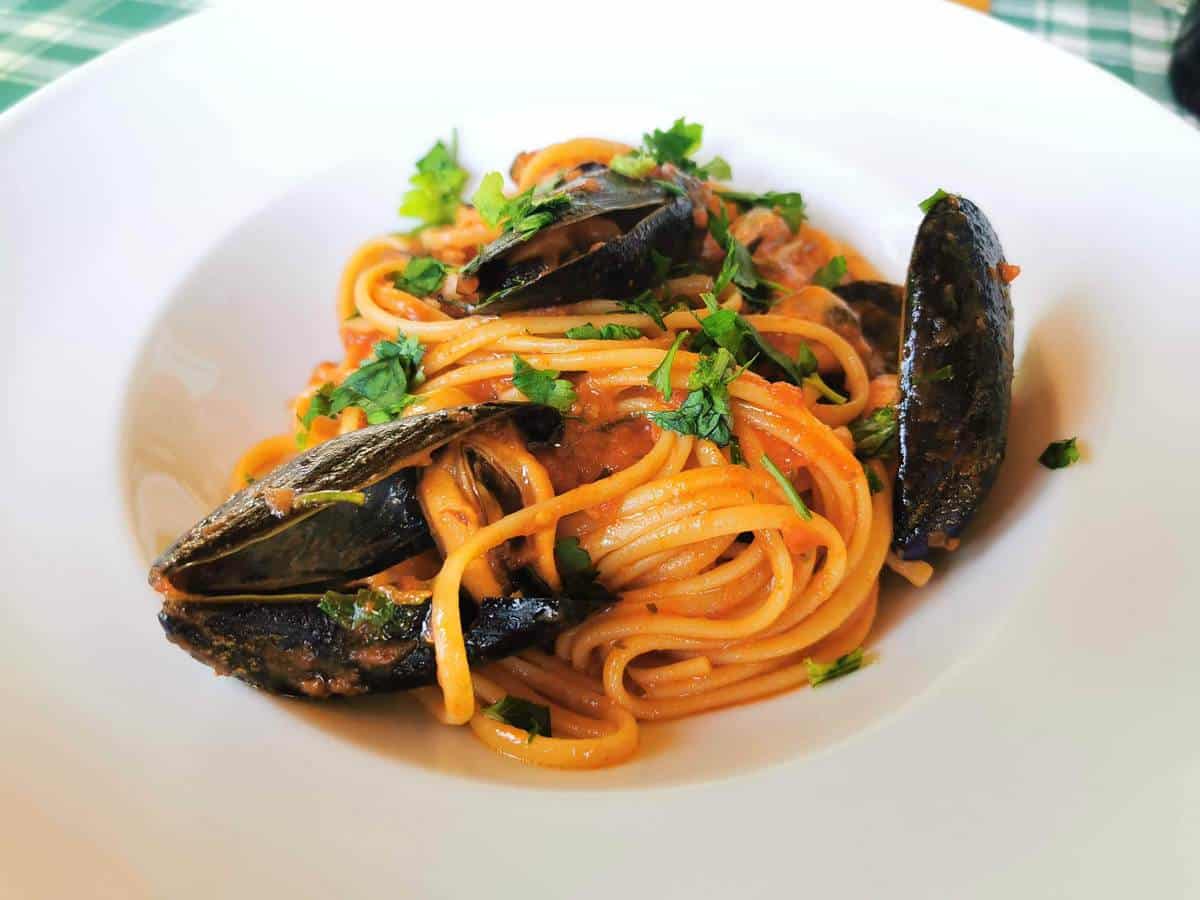 More recipe collections you may like:
Pin for Later:
If you make any of these Italian spicy pasta recipes, I'd love to hear how they turn out and if you liked them. Please leave a comment here on the blog or on The Pasta Project Facebook page.
Looking forward to hearing from you!
Buon appetito!
If you are interested in learning how to make homemade pasta and different types of gnocchi, check out my shop page for some great video online courses from my friends in Rome! Nothing beats learning to make pasta from Italians! Plus while you're there, why not order a copy of one of my pasta recipe cookbooks or download a PDF version?