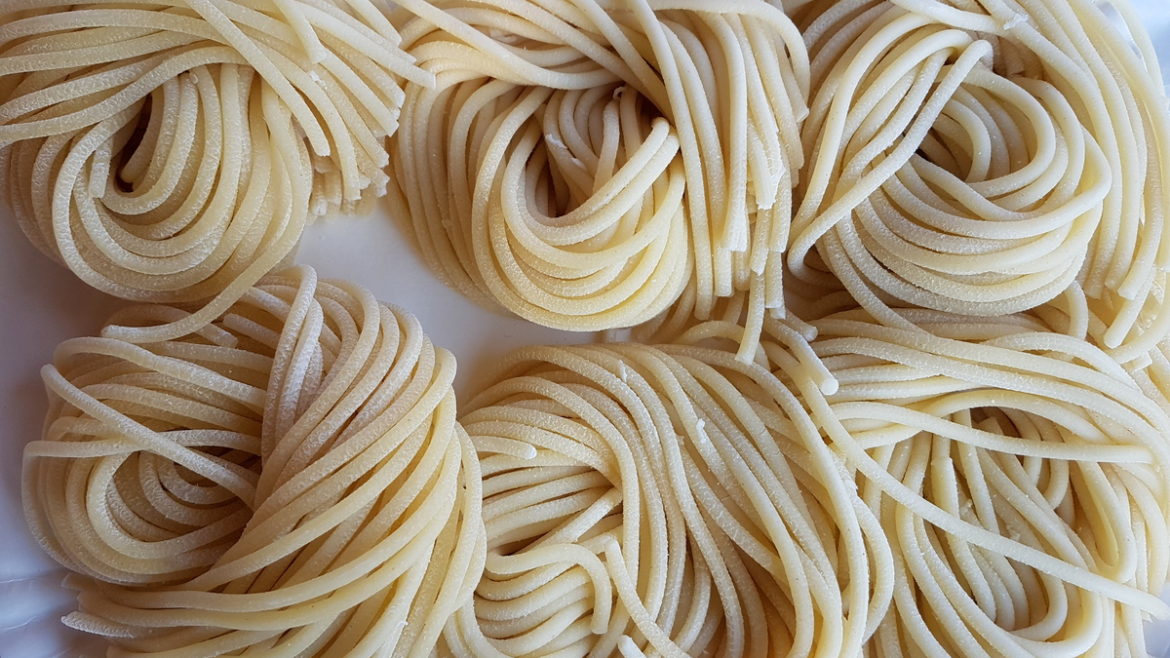 Buon giorno and welcome to my blog! My name is Jacqui. I'm originally a Londoner but in 2003 life's journey brought me to the beautiful Veneto region of Italy where I fell in love with the country, the people, the food and my Italian husband Salvatore!
To be honest when it comes to pasta, I used to be more of an eater than a cook! Of course I have always loved to cook and often received "mmmms" of appreciation from family, friends and guests as they try to vocalize their pleasure whilst devouring my Osso Buco or Moussaka. However where pasta is concerned, I had mostly left it to the experts, the Italians! Until the blog that is! Whilst doing research and trying out new dishes in preparation for launching my blog, I was honing my pasta cooking skills. Could be I'm already getting pretty good at it.
Luckily I have a good teacher. My husband is Italian and, apart from all his other talents, he's a fantastic cook, as are many of our male and female friends. Here in Italy the kitchen is not solely a woman's domain and many men love to cook!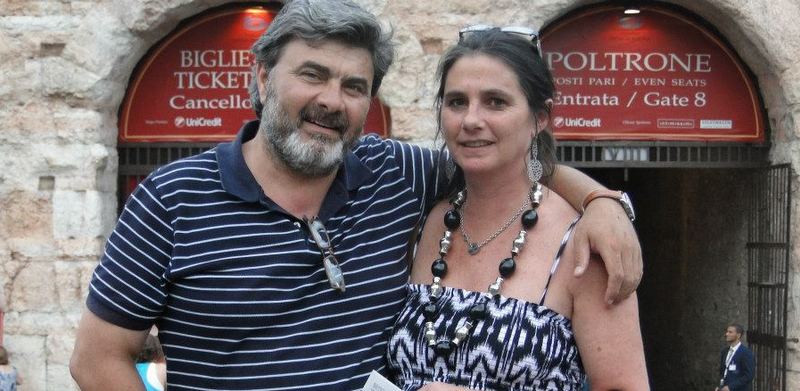 So why have I started a food blog only about pasta?
Ever since moving to Italy, I have been endlessly amazed by the number of different pasta dishes that I have come across; be it as a guest at someone's house, in an Italian restaurant or just in an Italian recipe book and still to be tried! And yet, what I have seen or tasted is just the tip of the iceberg, or should I say the pasta mountain?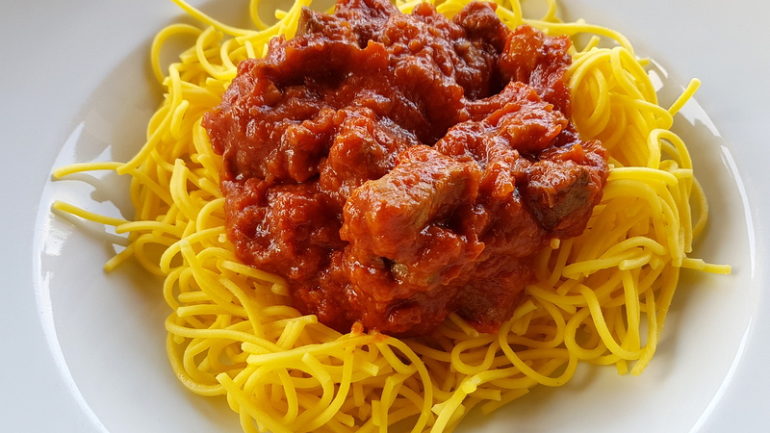 Some people maintain there are around 360 types of pasta (shapes & sizes), others claim 400 or more. And of course, if you multiply that by the number of different accompanying sauce recipes (each type of pasta is traditionally or typically served with a particular sauce or sauces, depending on its shape and the region it comes from), I guess that would make pasta one of the most varied foods in the world.
The Pasta Project is a personal undertaking to try every single type of pasta available the length and breadth of Italy; be it by cooking it myself, getting my husband or friends to cook it or eating it in a restaurant here in the Veneto region where we live or during our travels around Italy (We'll have to have a break from the kitchen now and again!).
Since friends and family have expressed interest in this project, I have decided to publish my progress online along with recipes, photos, restaurant reviews and some historical and geographical information about the different pasta shapes and the sauces.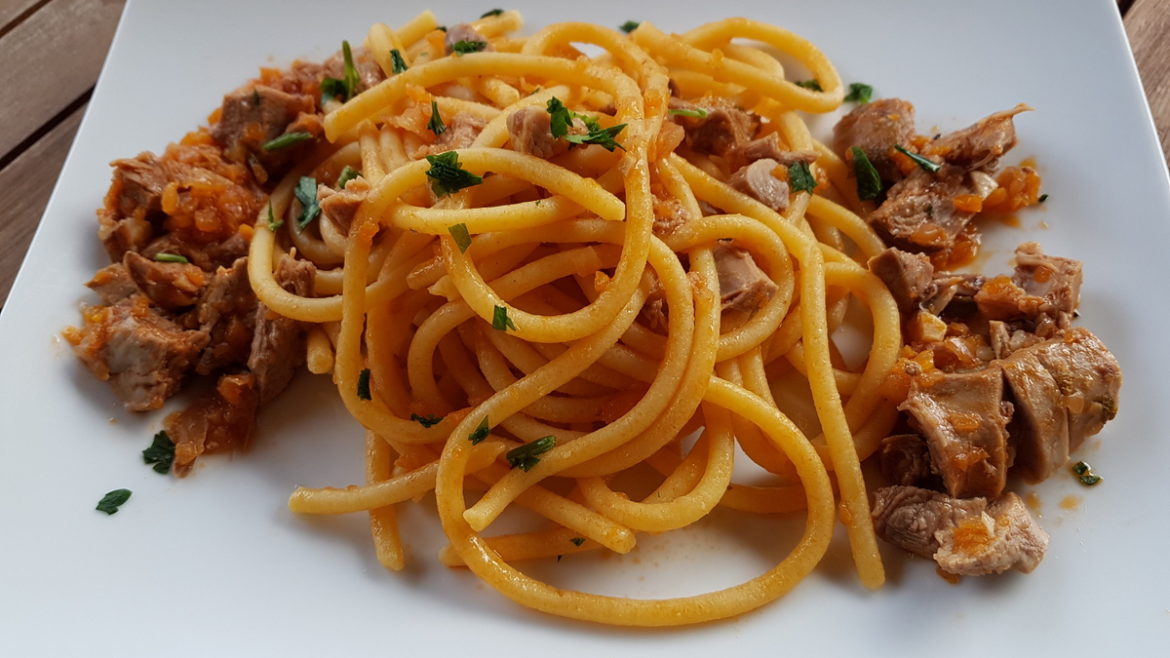 I hope my project will inspire you to move away from the more common ubiquitous dishes like tagliatelle Bolognese or Spaghetti Carbonara, as delicious as they may be, and try some new and unusual recipes; fish and seafood recipes like strozzapreti with swordfish or Calamarata (pasta shaped like calamari rings) with calamari; spicy recipes like the southern Italian 'nduja' soft spicy salami with fileja; Vegetarian recipes such as the traditional Sicillian ' alla Norma' (named after Bellini's opera Norma) or 'bucatini alla Caruso', another musically inspired vegetable pasta dish named after the famous tenor Enrico Caruso.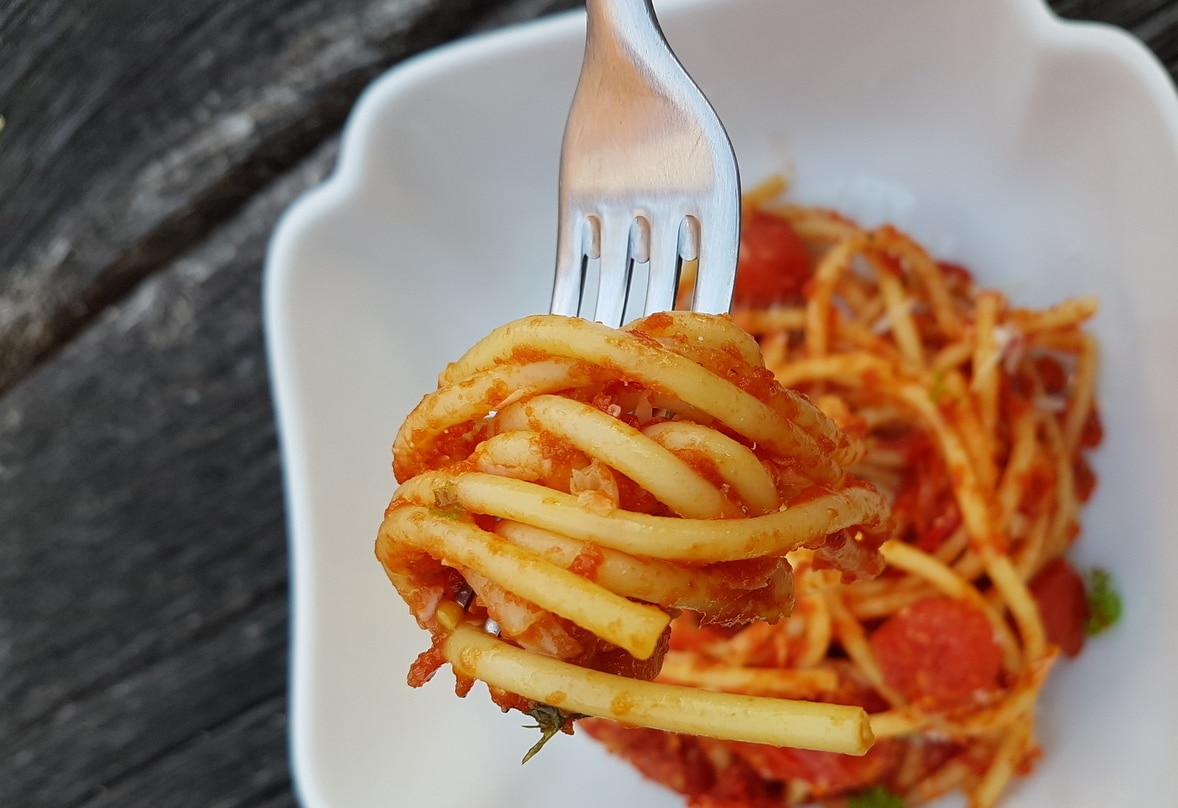 Pasta is the main staple of the Italian diet and many Italians eat it every day or at least on most days of the week. I recently read that Italians eat about 25 kgs of it each a year. That's about 500gs per week!. However, contrary to common belief pasta is not unhealthy and does not make you fat. Look at the Italians! Overall they are considered among the slimmest people in Europe and in global life expectancy ratings they are near the top of the table with an average lifespan of nearly 83.
Some of my readers may find the idea of eating so much pasta boring. However, I'm sure that if you come on this journey with me and try some of the recipes as they are published, you'll realize that it's not boring at all. In fact, it's no surprise that the Italians love their pasta so much!
Jacqui Debono
September 2016