Baked Lasagna alla Norma.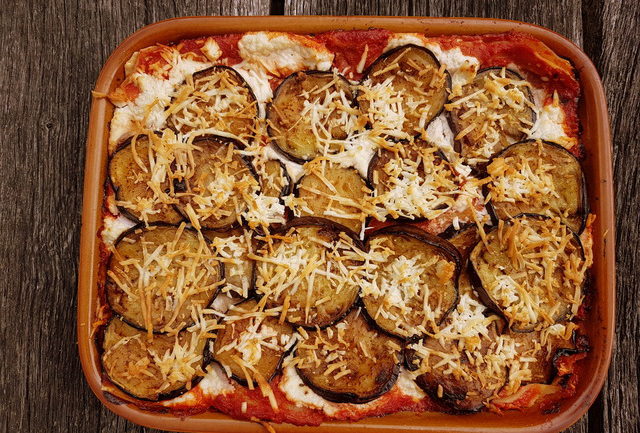 Lasagna alla Norma!
Pasta alla Norma is an original recipe from the city of Catania, in Sicily where it is called "pasta câ Norma". It is a delicious combination of typically Mediterranean flavors; tomatoes, eggplant and basil. This dish is interesting because the pasta is traditionall dressed with the main ingredients one at a time. First the tomato sauce (normally homemade), then fried eggplant and finally lots of grated ricotta salata and some fresh basil.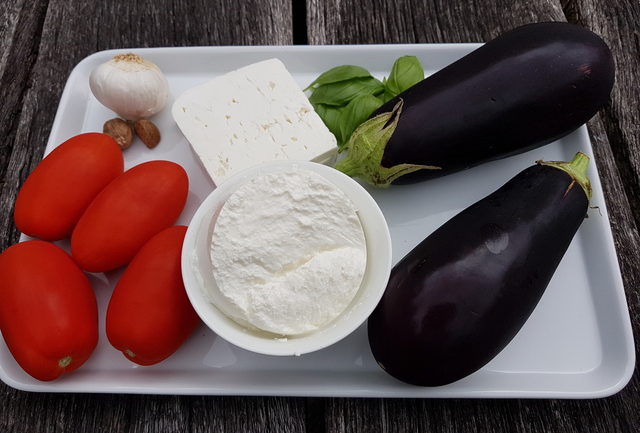 A little alla Norma history!
According to food historians this pasta recipe was named by the Sicilian playwright Nino Martoglio, who is said to have exclaimed "It's a Norma!" when served with a plate of pasta prepared with tomato sauce, fried eggplant and ricotta salata. He is thought to have used this expression to indicate how good the dish was by comparing it to the famous opera Norma by Vincenzo Bellini. Perhaps because Norma was being performed at the opening of the new Massimo Bellini theatre that same evening in Catania. Bellini was, and is, one of Catania's most famous sons and pasta alla Norma is certainly the most well-known and popular pasta recipe from this part of Sicily.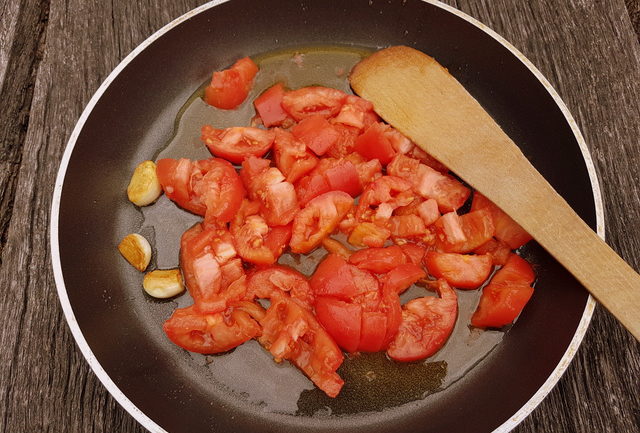 The Pasta!
Although alla Norma is usually served with short pasta tubes such as rigatoni or penne rigate, some people also use spaghetti. What I like to do is to make this recipe for baked lasagna alla Norma. This recipe is different to other types of baked lasagna because instead of béchamel, it includes a ricotta cream. Otherwise the ingredients are the same as the traditional pasta alla Norma.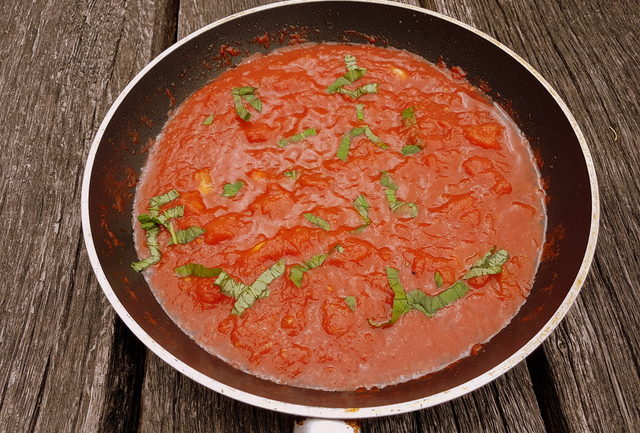 The Cheese!
Ricotta salata is a typical Sicilian cheese which is an essential ingredient in pasta alla Norma. The word 'ricotta' means re-cooked and 'salata' means salted. Ricotta Salata is cheese made from the whey part of sheep's milk, which is pressed, salted and aged for at least 90 days. It is milky white in colour with a firm texture and salty taste. However it isn't easily available outside of Italy.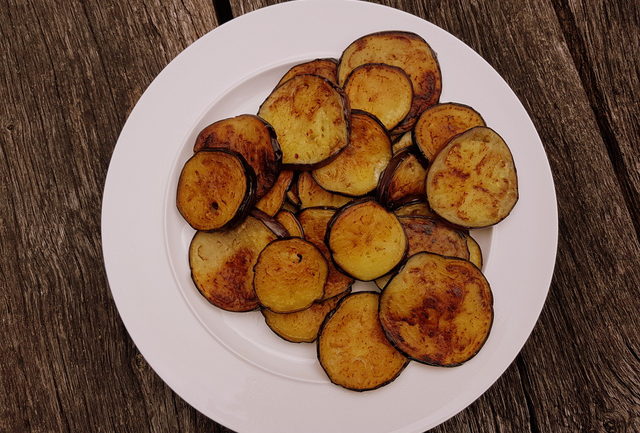 If you can't find ricotta salata you can use feta, preferably aged feta. You will need to let the feta dry out a bit before grating it. Just pat it dry with kitchen paper and leave it to dry out at room temperature for a couple of hours.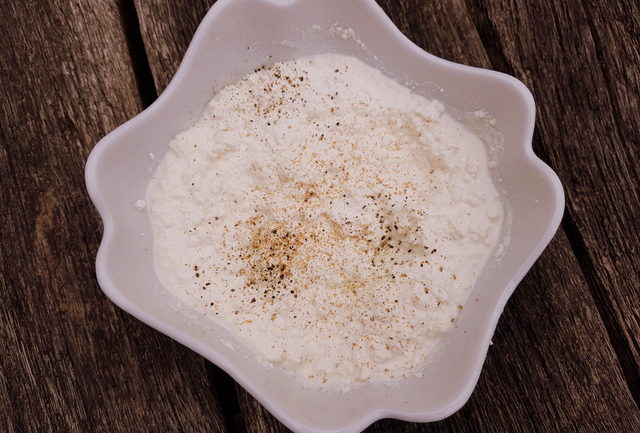 Whether you use ricotta salata or feta, this unusual yet delicious lasagna recipe is sure to impress your guests. It doesn't contain meat, so it's great for vegetarians too. You can prepare it a day in advance and then leave it in the fridge and bake the following day. Leftovers can also be kept in the fridge for a day or two. I think this dish is actually even tastier reheated!
Buon appetito!
(see the recipe on next page. Just scroll down and click 2)