Cheesy Conchiglie Pasta al Forno (baked pasta shells).
Mac and cheese isn't an Italian recipe but there are many delicious Italian versions of pasta with a cheese sauce, like this cheesy conchiglie pasta al forno.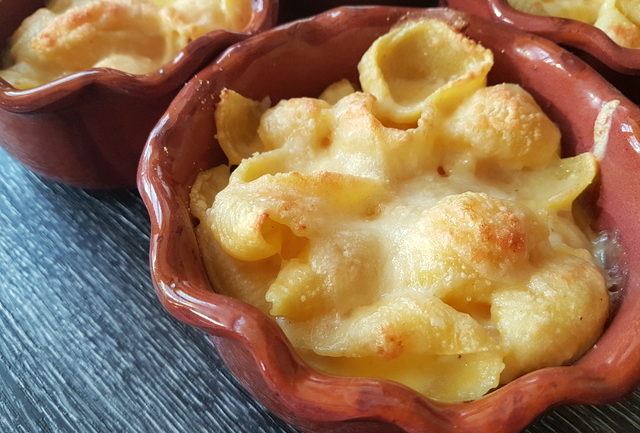 Pasta al forno or baked pasta is a staple in most Italian homes on Sundays and holidays. Apart from being delicious, baked pasta is a great way to feed a large number and can often be prepared in advance! The classic Italian pasta al forno is made with a meat ragu, béchamel and cheese. However, there are hundreds of other recipes that fall into the pasta al forno category.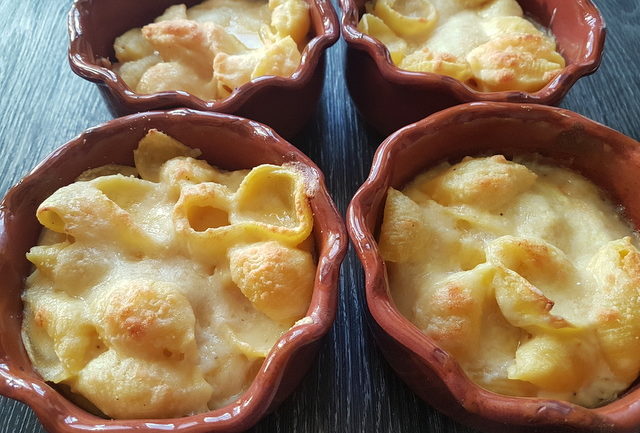 Some baked pasta recipes take a while to prepare, especially if using a meat sauce. Others are pretty simple and fast! This cheesy conchiglie pasta al forno is definitely one of the simpler ways to make baked pasta. But simpler doesn't mean lacking in taste. This is seriously yummy, cheesy and creamy!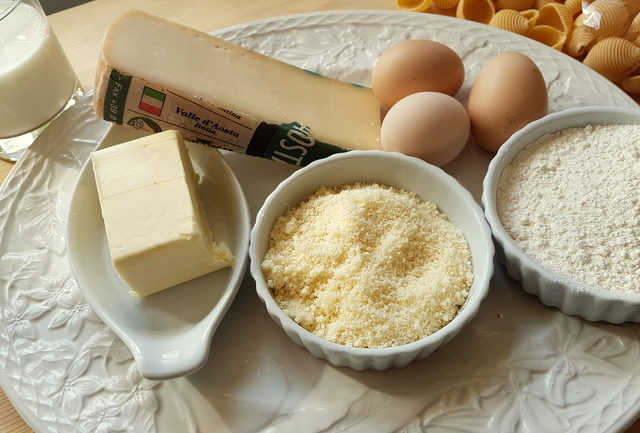 Pasta al forno bianca (white).
This recipe is what Italians call pasta al forno bianca, meaning white baked pasta. In other words, no tomatoes! Many white baked pasta dishes contain meat such as ham, sausage or ground meat. This cheesy conchiglie pasta al forno is meatless and the sauce is really just béchamel with cheese and eggs. So super easy to make!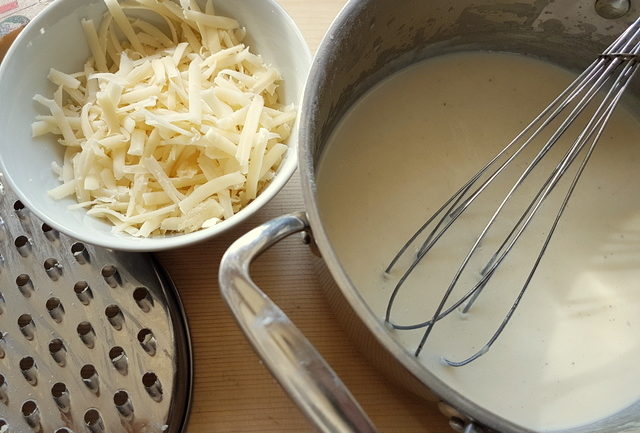 The cheese.
I made the béchamel sauce myself, but to make this cheesy baked pasta even faster you can use a ready-made white sauce. The cheese in this recipe is grated grana or Parmigiano Reggiano plus fontina. Fontina is my favourite Italian melting cheese. It comes from the Val d'Aosta and is the cheese Italians use in their version of cheese fondue! So, as you can imagine it melts into a wonderful creamy cheese sauce!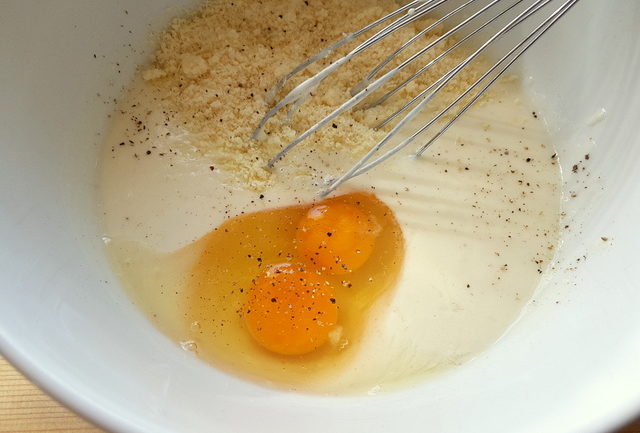 However, if you can't find fontina, you can use another good melting cheese such as mild provolone, gruyere or gouda! For US readers: apparently the fontina available in US is mostly Danish and is milder than Italian fontina!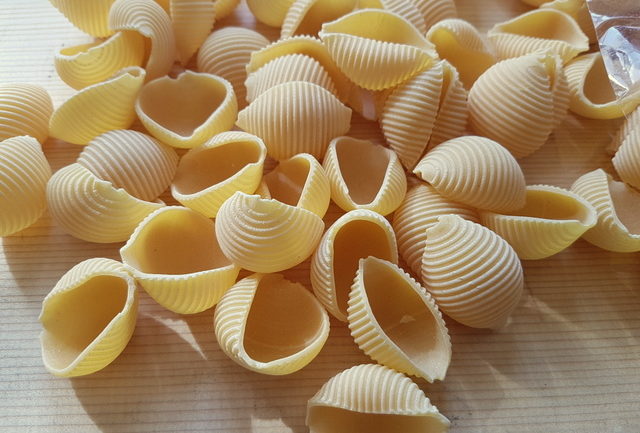 The pasta.
For this baked pasta shells recipe I used dried conchiglie made with eggs. Conchiglie are middle sized pasta shells. Large pasta shells which are usually filled and baked are called conchiglione or lumaconi. Then there are very small pasta shells, conchigliette, which are great in soups! You can read more about these different pasta shells if you click here!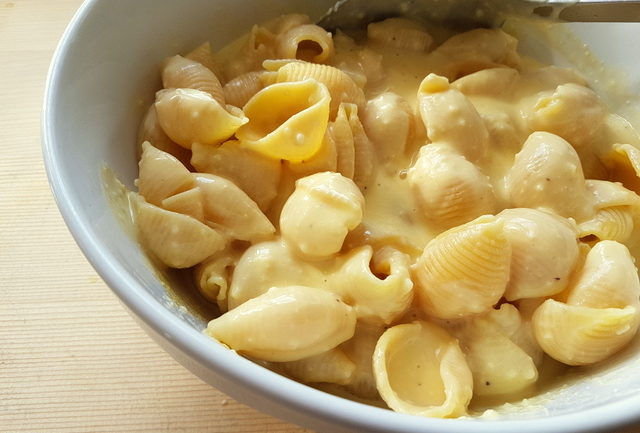 Conchiglie are a great choice for this cheesy baked pasta as the shells get filled with the sauce, making every mouthful super delicious! But, if you want to use a different type of pasta, then I'd recommend pasta tubes like mezze maniche or penne.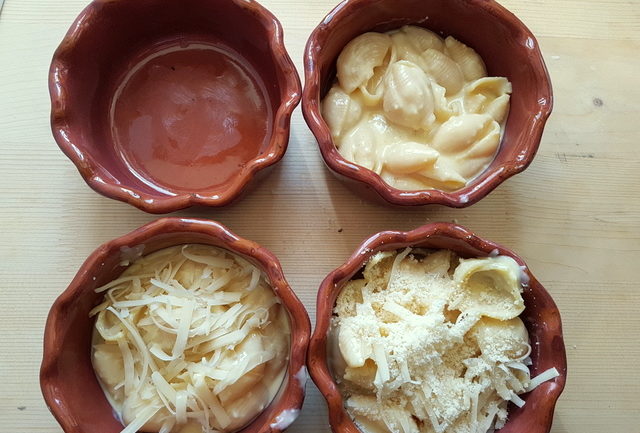 Serving your cheesy conchiglie pasta al forno.
It's traditional to make baked pasta in a rectangular oven dish. But, this time round I had guests coming for lunch, so I decided to bake and serve this pasta al forno bianca in individual terracotta oven dishes. I got these dishes a while back when I bought and cooked jumbo pasta shells called caccavelle.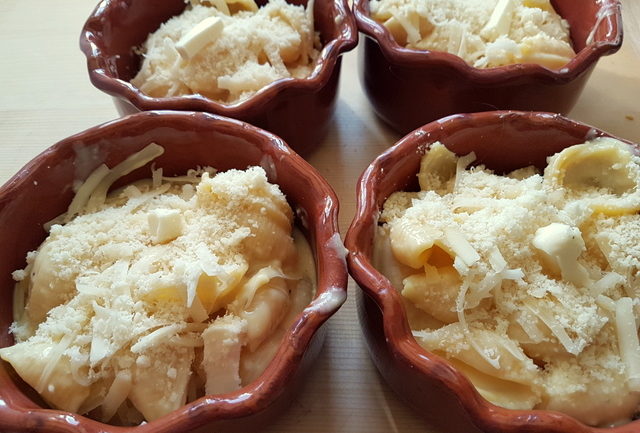 Those shells are said to be the biggest pasta in the world and each terracotta pot only takes one pasta shell. My guests loved their individual portions and am sure yours will too if you do the same. Otherwise just use a normal oven dish. Whichever way you serve this cheesy conchiglie pasta al forno, everyone will love it!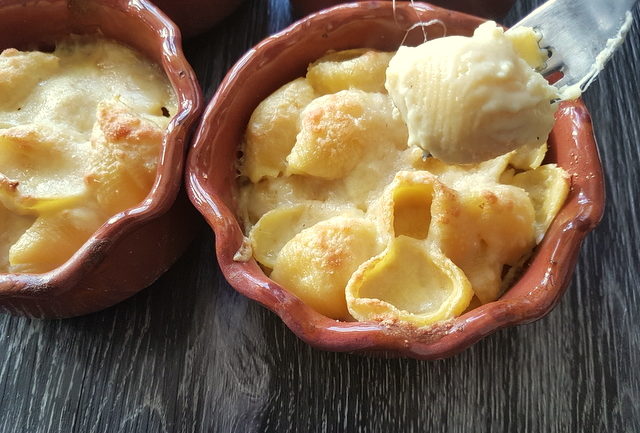 If you do try this cheesy conchiglie pasta al forno recipe, I'd love to hear what you think. Please write a comment here on the blog or post a comment on the Pasta Project Facebook page.
Your feedback means a lot to me!
Buon Appetito!
Other great baked pasta recipes on The Pasta Project
Save this recipe for later?
If you want to save this recipe for later, you can print it, bookmark this page or save it to Pinterest.
Pin for Later