Baked Gnocchi alla Sorrentina.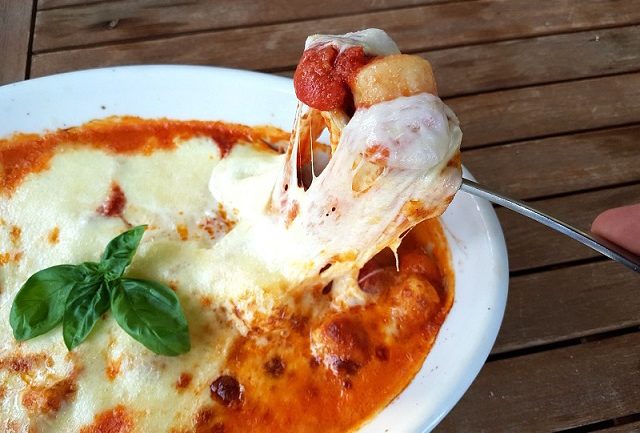 Gnocchi alla Sorrentina is a mouthwatering dish from Campania, Italy, usually made with potato gnocchi which are oven baked with the quintessentially Italian ingredients of tomatoes, mozzarella and basil. (go straight to recipe)
This recipe takes its name from the city of Sorrento in the province of Naples, where it originated. Sorrento is also famous for its lemons, from which the best limoncello is made. But that's another story!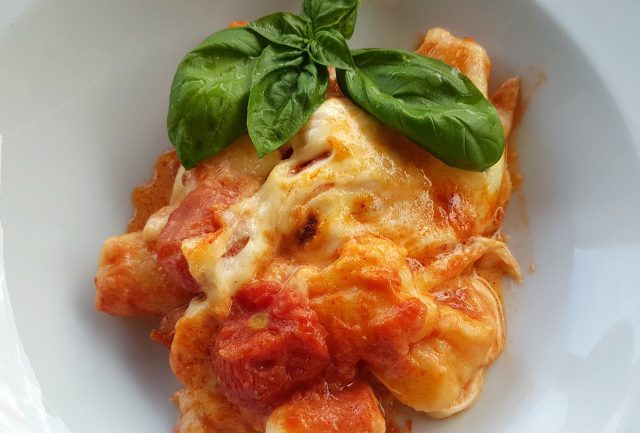 The gnocchi are usually homemade and baked with a fresh tomato sauce, fior di latte or bufala mozzarella, fresh basil and a sprinkling of parmesan or pecorino cheese. After preparing the sauce and cooking the gnocchi in boiling water, all the ingredients are placed into a terracotta oven dish, which in Neapolitan dialect is called a 'pigniatiello'. The dish is then baked for a few minutes in the oven until the cheese melts and starts to turn golden. It's important to serve the baked gnocchi very warm, preferably in the same baking dish used for cooking.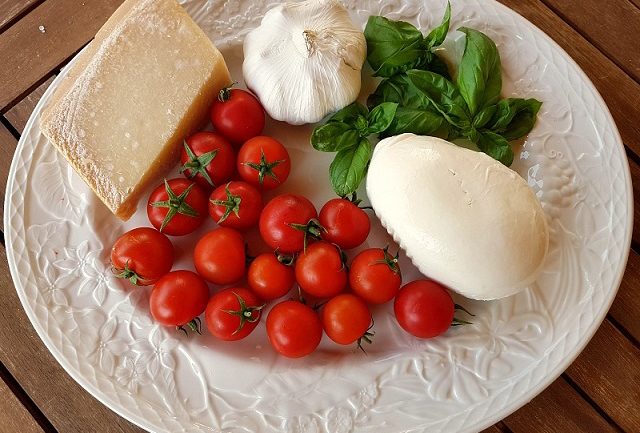 If you make the gnocchi yourself, it will take about an hour but the rest of the cooking is pretty quick, so this divine deliciousness can be ready to serve in under 45 minutes. Of course, high quality ingredients are key to getting the best from this dish.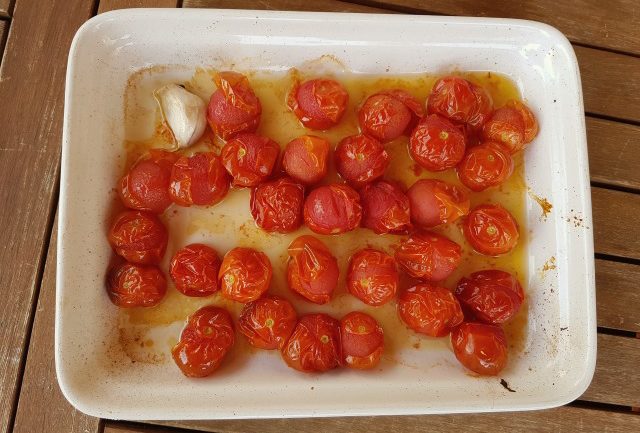 Make the sauce with fresh tomatoes if possible. If not, use good quality canned Italian tomatoes. The mozzarella has to be really fresh. Don't use the harder type. It won't taste the same and don't use dried basil. If fresh isn't available, omit it. If you use your own homemade sauce, good mozzarella and homemade or fresh gnocchi, this dish is pure heaven.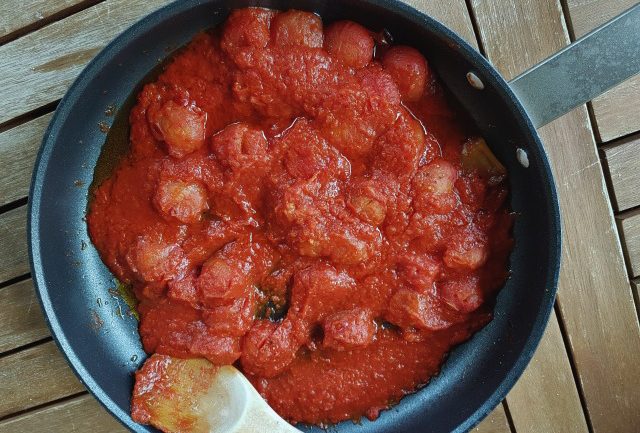 I deviated slightly from the original recipe for gnocchi alla Sorrentina by roasting the tomatoes and garlic before making the tomato sauce. In my opinion this makes the sauce more flavourful. However, you can make the sauce without roasting the tomatoes.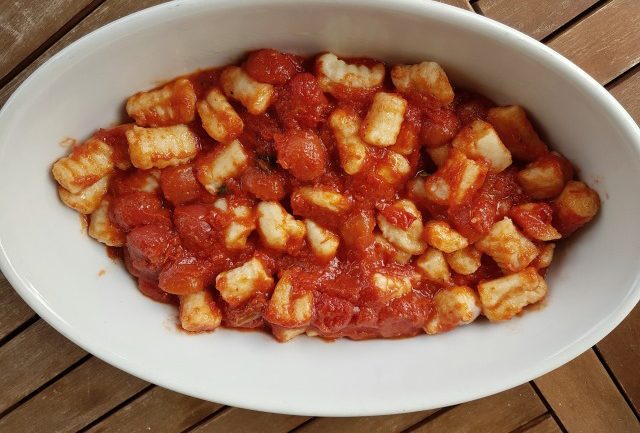 There are some alternative versions of this recipe which include different cheese such as scamorza or include onions or eggplant. Some also make gnocchi alla Sorrentina with ragu, instead of simple tomato sauce. The recipe I have posted here is the simplest and I think the best version. I have also made this dish with semolina gnocchi. That was fabulous too. You can take a look at my recipe for gnocchi alla Romana if you'd like to try this. Make the semolina gnocchi as per alla Romana, but then cook them in the oven alla Sorrentina. The only difference is that they need less oven time.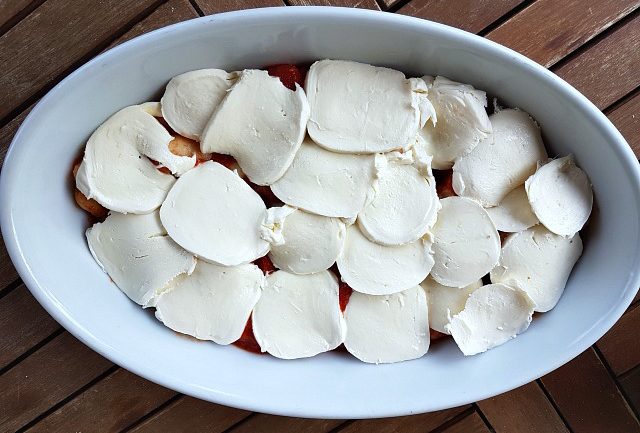 This recipe is a real crowd pleaser and loved by kids and adults alike here in Italy. In Campania, gnocchi alla Sorrentina is traditionally cooked on Sundays, when families get together for lunch. To avoid arguments over portion sizes, you can also bake it in individual dishes, which looks really nice and prevents anyone coming to blows!! Because I promise you they will fight over it!
Buon Appetito!
(see the recipe on the next page)