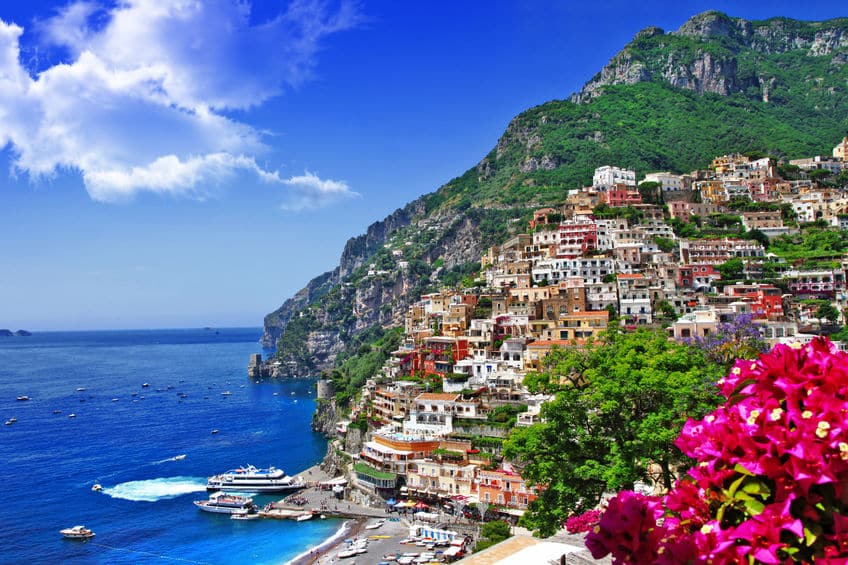 The Campania region of Italy lies south of Rome along the Tyrrhenian Sea on the west coast of the Italian peninsula. The region, which includes famous travel destinations such as Pompeii, the Amalfi coast and the islands of Capri and Ischia, is also famous for its food (well, which part of Italy isn't!) In fact some of my favourite Italian dishes come from here, pasta dishes included!
Campania is agriculturally rich: Tomatoes, chestnuts, figs, beans, peppers, spring onions, onions, artichokes, potatoes, fennel oranges, lemons, and apples flourish in the rich volcanic soil under Mount Vesuvius. Some crops grow to really large proportions and in great abundance like the Amalfi and Sorrento lemons, which are used to make limoncello, granita, ice-cream and, of course, pasta with lemons!.
Campania is the birthplace of Margherita pizza!
For travelling foodies Campania is a must-visit destination. The capital is Naples and there are very few people who have never heard of (or eaten) Naples' most famous dish and export, pizza Margherita made from thin dough, tomato sauce (normally of San Marzano tomatoes), fresh basil, and gooey mozzarella. Naples' pizzerias are lauded and copied worldwide.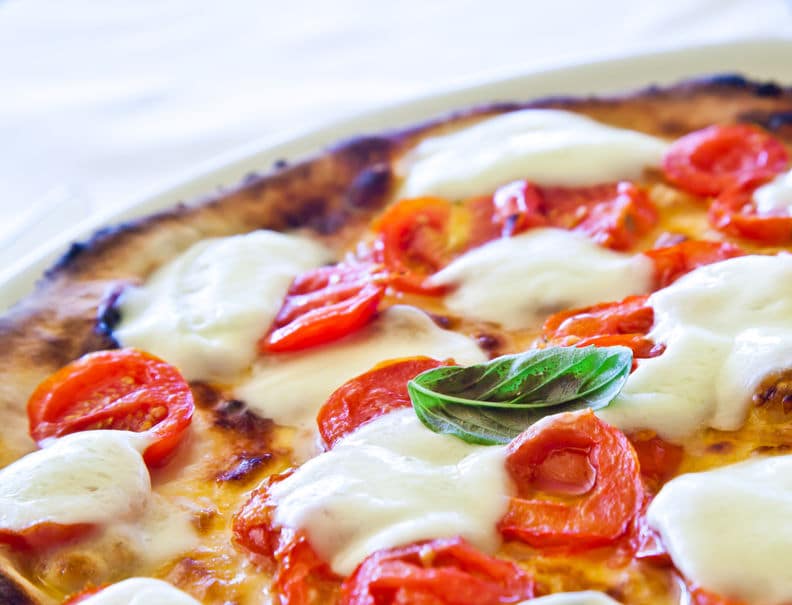 While Campania is a major exporter of wine, olive oil, pasta, and tomatoes, some of the most spectacular food of the region can only be experienced when you're there. Bubbly, wood-oven cooked pizza; pasta tossed with freshly caught shellfish and fresh, still-warm mozzarella are just a few of the have-to-try dishes which just won't taste the same anywhere else!
Campania is, in fact, the centre of Italian mozzarella production, The more expensive and finer mozzarella is 'mozzarella di bufala', or water buffalo milk mozzarella. This is produced on farms along the Cliento coast near Paestum and served in restaurants around the region and throughout Italy. It is considered the mozzarella for Caprese salad and pizza Margherita.
Acqua Pazza or Crazy Water!
Since Campania is mainly coastal, some of its best cuisine is based on seafood. Any pasta or risotto called 'alla pescatora' (fisherman's style) or 'ai frutti di mare' (fruits of the sea) is made with an assortment of seafood, such as mussels, clams, oysters, squid, octopus, shrimps, prawns, sea urchins and others. Another popular and interesting fish dish is 'Aqua Pazza' (meaning 'crazy water') which is fresh white fish poached with olive oil, cherry tomatoes, sometimes capers and, of course, a little white wine. This dish was apparently 'invented' by the Neopolitan fishermen who used to 'poach' the fish they caught in seawater with tomatoes and olive oil.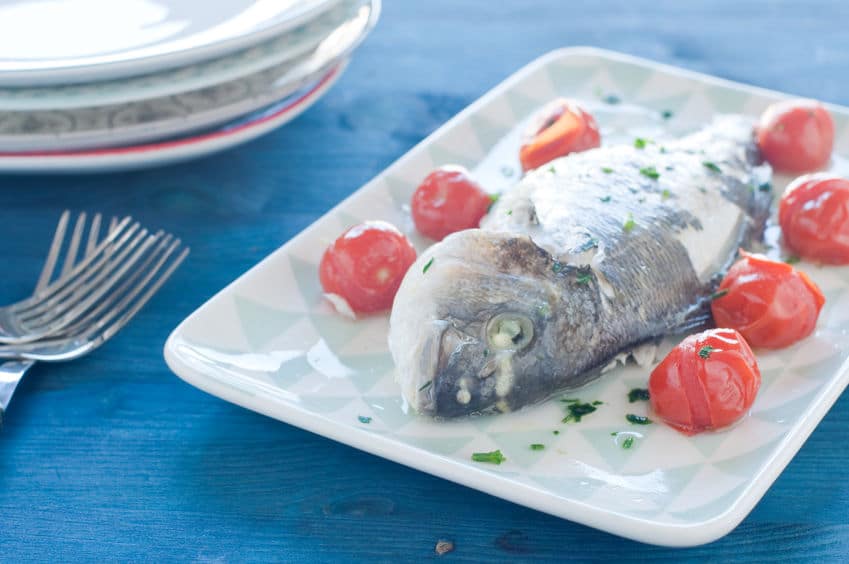 Pasta in Campania.
When it comes to pasta, there is a great variety in Campania. One of the best types of dried pasta on the market is made in Gragnano, a short distance from Naples. Gragnano is known as the birthplace of industrially produced dried pasta. The main ingredient is durum wheat, which is harder than the softer wheat found in Northern Italy, so industrial pasta production was initially more successful in the South than in northern Italy, where home-made pasta was and is more popular.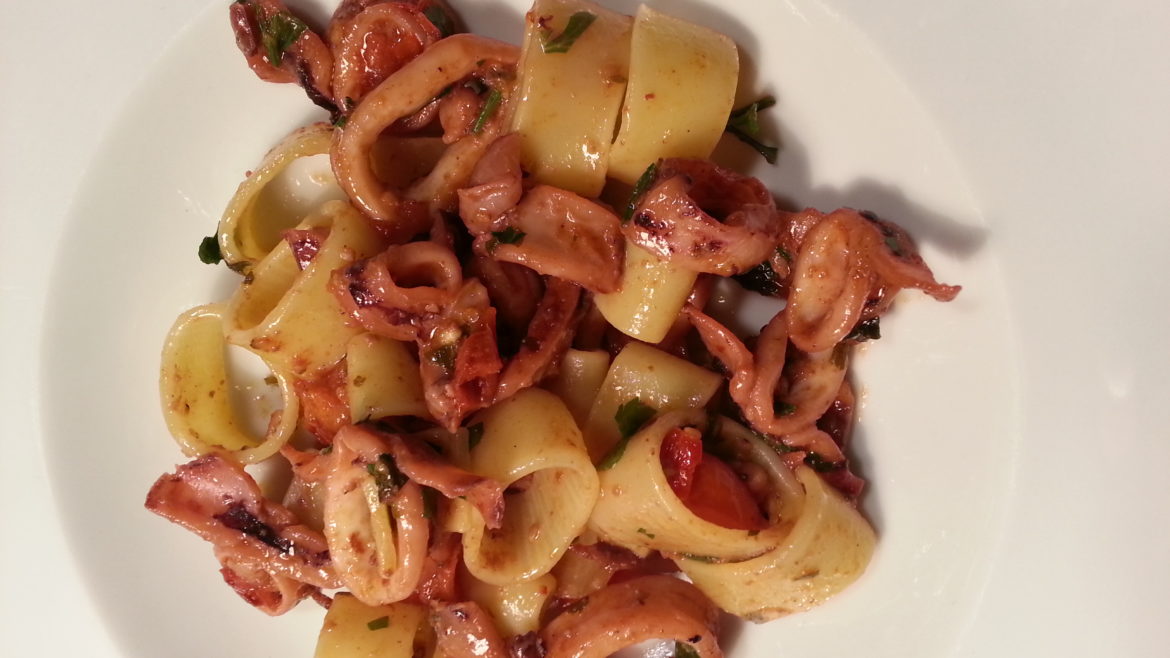 The most popular types of pasta, besides spaghetti and linguine, are mafalde, scialiatielli, lagane, paccheri and ziti and candele, both long pipe-shaped pasta, broken by hand before cooking and usually topped with Neapolitan ragù or meatsauce. Interestingly, pasta with vegetables is often prepared with pasta mista ('pasta ammescata' in the local dialect), which is now produced industrially as a distinct variety of pasta, but which was once made up of broken pieces of different kinds of pasta and sold cheaply.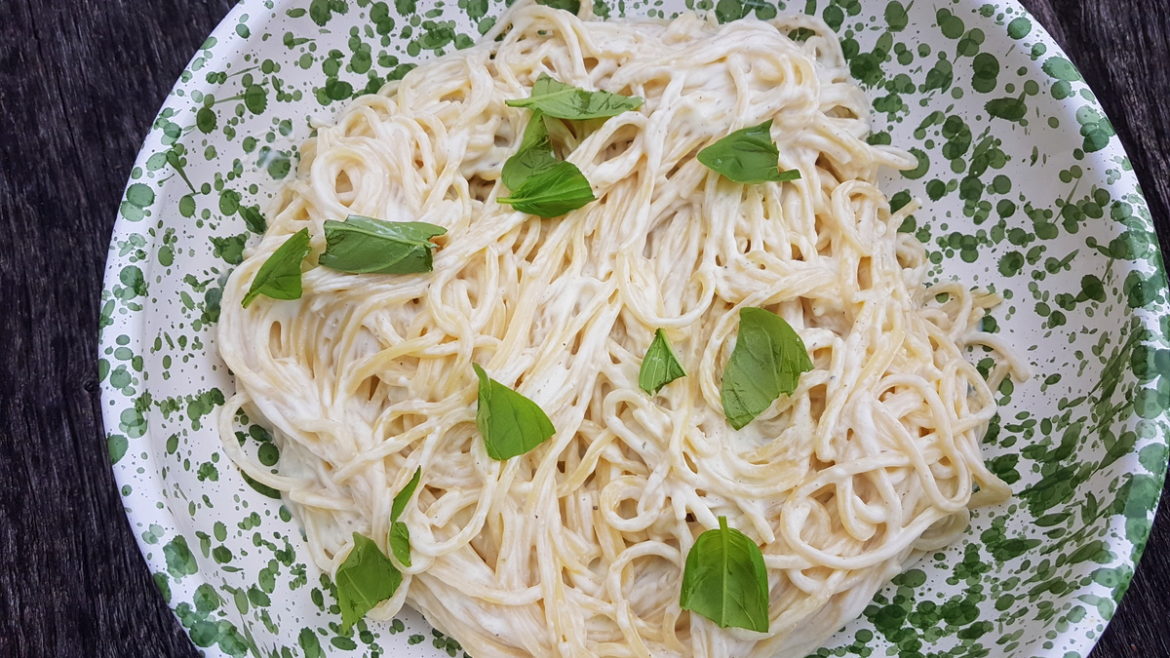 Among the most typical and well known pasta dishes from this region is 'spaghetti con le vongole' (one of my absolute favourites!) for which the pasta is tossed with tiny, delicious clams found in the city's bay called vongole veraci. Spaghetti with lemons, la calamarata (pasta shaped like calamari rings) with calamari, 'pasta cacio e pepe '(pasta with caciocavallo cheese and pepper, also popular in Lazio); 'spaghetti alla puttanesca' (spaghetti with olives, chilli, garlic and tomato sauce), 'spaghetti con alici e finocchietto selvatico' (spaghetti with anchovies and wild fennel) and 'linguine ai ricci di mare' (linguine with sea urchins) are other delicious pasta recipes from Campania which I plan to cook and post recipes for.
I am sure you are going to enjoy our journey through the pasta of Campania!