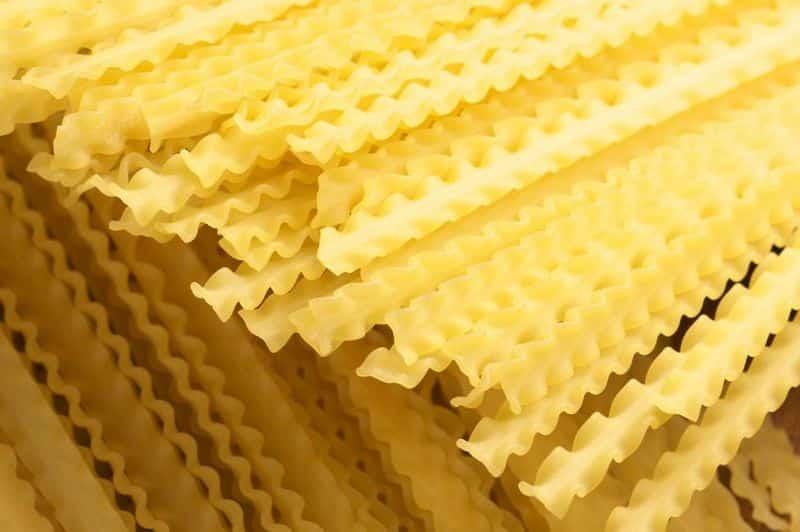 A little Mafaldine pasta history!
Once upon a time there was a beautiful princess called Mafalda of Savoy, the second daughter of King Victor Emmanuel III of Italy. When Mafalda was born in 1902, some pasta makers claimed they had created a new type of pasta to mark the occasion. However, it seems that the pasta existed before as 'manfredine' but the name was changed in honour of the princess.
Mafaldine, also known as mafalda or reginette (meaning little queens) are long wide flat pasta ribbons, similar to pappardelle, with scalloped or ruffled edges. They are made from durum wheat semolina and water and extruded through traditional bronze dies.
Mafalda's tragic story!
Sadly Princess Mafalda's story is a tragic one! She married a German prince, Philipp of Hesse. Her husband became a Nazi and acted as an intermediary between the Fascist government in Italy and the government in Germany. Sadly, Adolf Hitler and Joseph Goebbels hated and mistrusted the Princess and believed she was involved in subversive activities against the Third Reich.
When Italy surrendered in 1943, most of the Italian royal family fled from Rome to Southern Italy. But, Princess Mafalda was in Bulgaria at a family funeral and returned to Rome for her children, who had been left in the care of the Vatican. The Gestapo ordered her arrest. They tricked her into visiting the German Embassy under the pretext of a message from her husband, who was under house arrest in Bavaria because Hitler no longer trusted him. They then forcibly deported her to Berlin for interrogation and after sent her to Buchenwald concentration camp, where she died!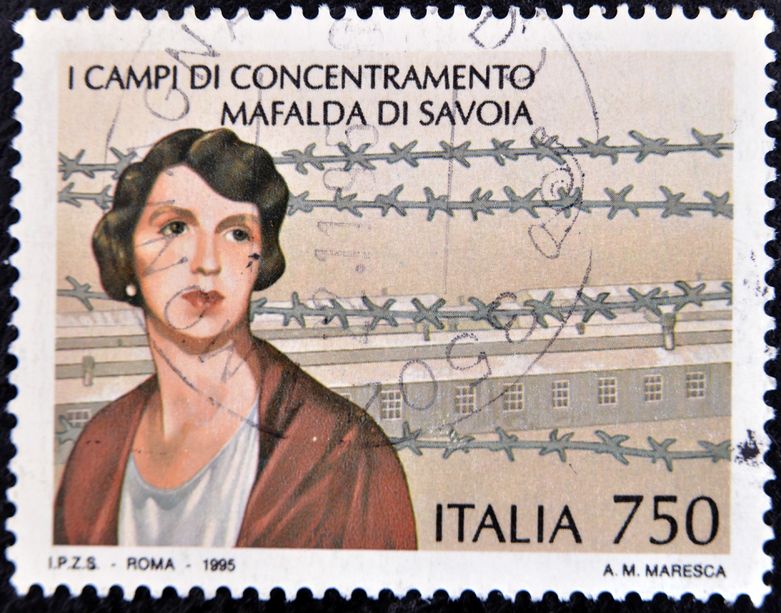 In 1995, the Italian government honoured Princess Mafalda with her image on a postage stamp.
Of all the stories I have come across about the origin and invention of different types of pasta, and there are many, I think the story of Princess Mafalda is the most moving and tragic.
A pasta with many names!
Mafaldine, as I mentioned above, is also one of the many types of pasta that has more than one name. You may come across it in shops or restaurants as mafaldine, mafalda, mafalde or reginette (meaning little queens). And in Sicily they also call it margherita. There is also a short type called mafaldine corte and today it's also possible to find gluten free mafaldine and wholemeal as well.
Mafaldine recipes.
This pasta is originally from Naples, Campania where many pasta makers produce it. However, there are also a number of traditional pasta dishes from Sicily and Puglia cooked with it and it's available throughout Italy.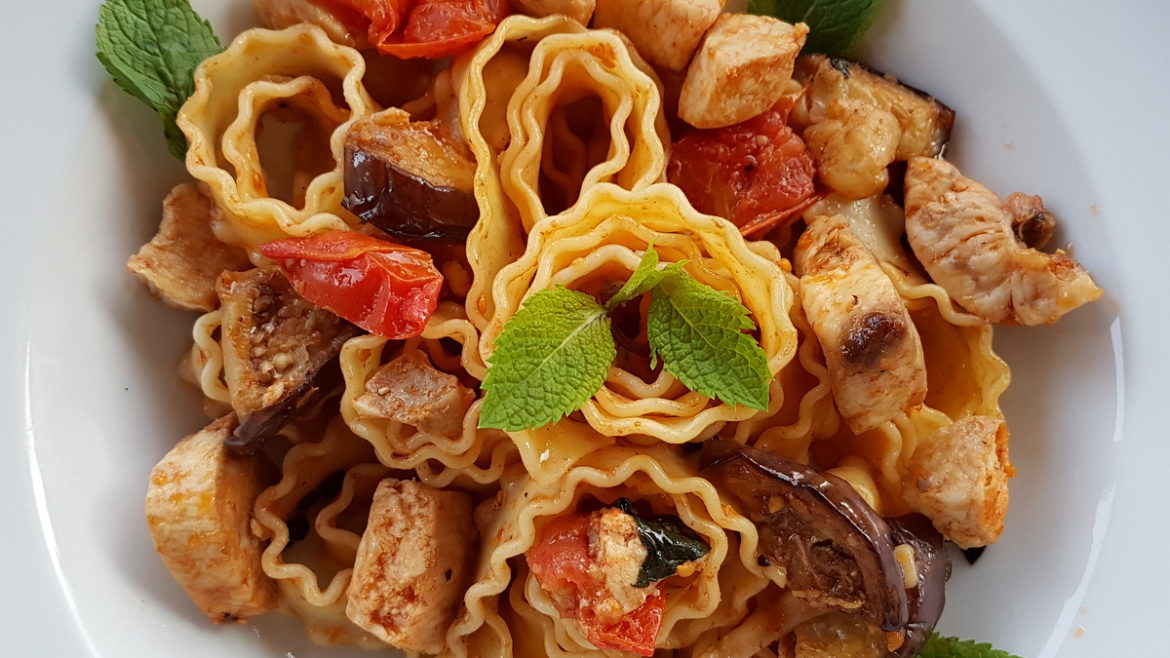 Neapolitans traditionally prepare Malfaldine pasta with light simple sauces such as 'malfaldine con ricotta in bianco' which contains sheep's milk ricotta, lardo and pecorino cheese or 'con ceci' with chickpeas or with Tropea onion sauce. However, you can also find it with seafood or meat sauces.
In Sicily, Mafaldine is often baked in a 'timballo' or made with swordfish or with anchovies, tomato paste, pine nuts and raisins. In Puglia, They cook malfaldine to celebrate St Joseph's day (March 19th), which is also father's day in Italy. For that occasion, they make a dish called 'La barba di San Giuseppe' meaning St Joseph's beard! The Mafaldine is supposed to represent 'the beard'! The first recipe I made for this pasta here on the blog was with fresh tuna and sundried tomatoes. It's a perfect summer pasta dish.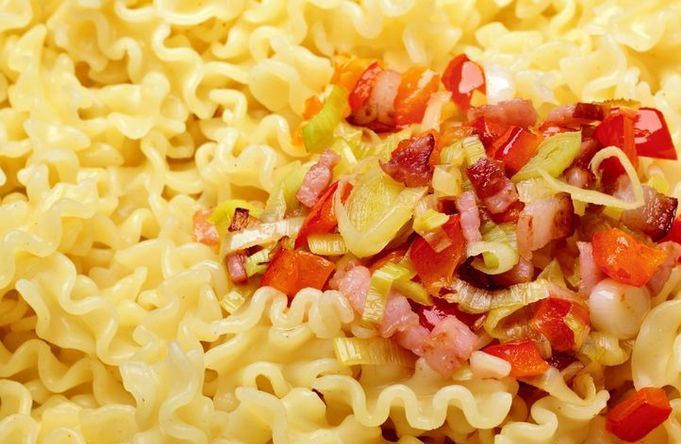 Whichever way you eat this pasta, I'm sure that Malfaldine will become a favourite of yours. The shape of the pasta makes it difficult for the sauce to drop off, so the pasta collects the sauce deliciously, ready to go into your mouth! Are you feeling hungry now? Then it's time to make a plate of malfadine!
Buon appetito!
Check out this recipe for short mafaldine with ricotta balls from Calabria. Easy to make and delicious!