Mafaldine with fresh tuna and sun dried tomatoes!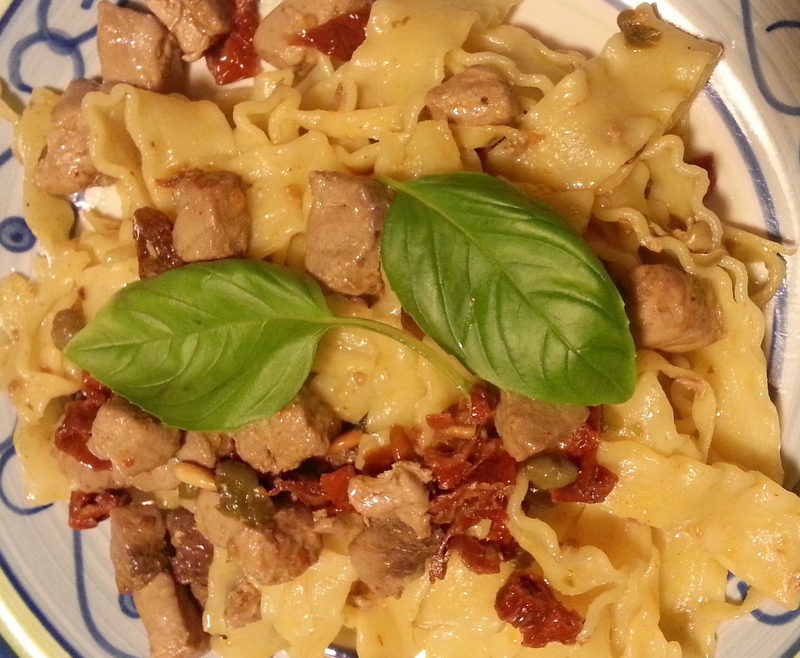 Mafaldine con tonno fresco.
The first time I ate mafaldine with fresh tuna was last summer. I found the recipe on an Italian cookery site and asked my Sicilian hubby to make it for me! Up until last year, I was still a bit hesitant about cooking untried pasta dishes and left most the Italian recipes to him. Luckily, he loves cooking and is pretty awesome at it. However, once I started working on my blog, I had to put aside my hesitation and start cooking more pasta, otherwise it wouldn't have been possible to have enough posts for the blog. Without blowing my own trumpet, I've actually discovered that I'm pretty good with pasta and my other half is deliriously happy because previously we didn't eat pasta as often as he would have liked! However, he's still the risotto maker a casa nostra!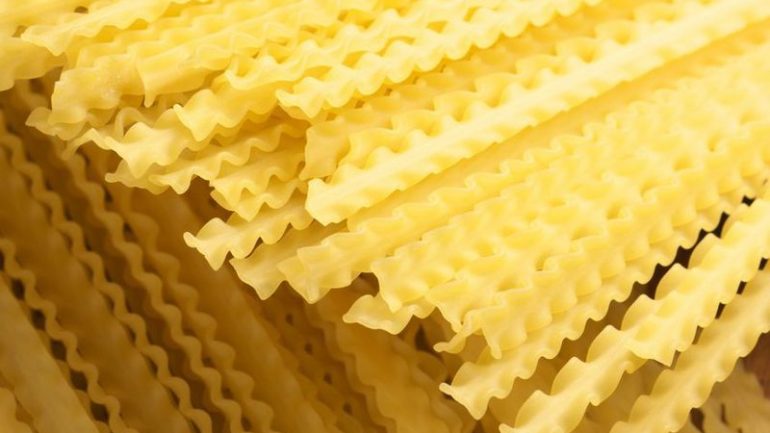 A pasta with many names!
As I wrote in a previous post about mafaldine, this is one of those pastas that seems to have half a dozen names. So, you may come across it as mafaldine, mafalde (which is often the name used for the shorter ribbons), mafalda, reginette, margherite or manfredi. There may be a slight difference in the width but basically this is a long wide ribbon pasta with ruffled or wavy edges. This pasta also has a very interesting history and I love the fact that it was named after a real life Italian princess called Mafalda of Savoy. Sadly hers is a tragic story, which I will not repeat here but you can read it on the mafaldine post or look her up on Wikipedia.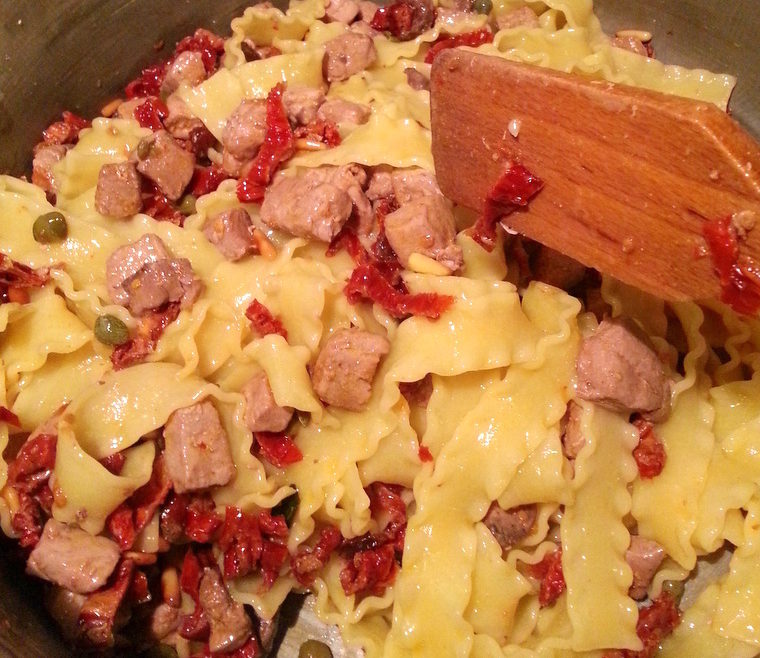 Mafaldine is perfect with Mediterranean ingredients.
Being of Southern Italian origin, mafaldine go perfectly with typical southern ingredients, like tomatoes, basil, seafood, capers, olives, sundried tomatoes and other Mediterranean veggies. Toasted breadcrumbs are also popular additions to mafaldine recipes. In fact, Southern Italians use breadcrumbs quite often on pasta. Apparently, in the past breadcrumbs were a substitute for cheese, which was too expensive for many.
Like many Italian pasta recipes this one contains only a few ingredients. However, these typical Mediterranean foods combine so well to make a dish that is both pleasing to the eye and the palate! All you need is a nice fresh tuna steak, some sun-dried tomatoes, pine nuts, raisins, capers and olive oil, oh and the pasta of course! I'm sure that once you have tried this recipe you will go back to it time and again!
Enjoy and buon appetito!