Farfalle pasta with smoked salmon & zucchini.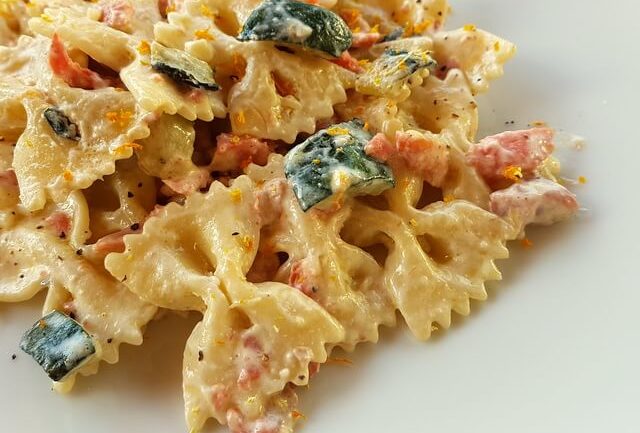 I love the combination of farfalle pasta with smoked salmon, don't you? Here in Italy, although there are many other recipes for farfalle, when it comes to using salmon (smoked or fresh) farfalle are one of the most commonly used pasta shapes. Penne is another.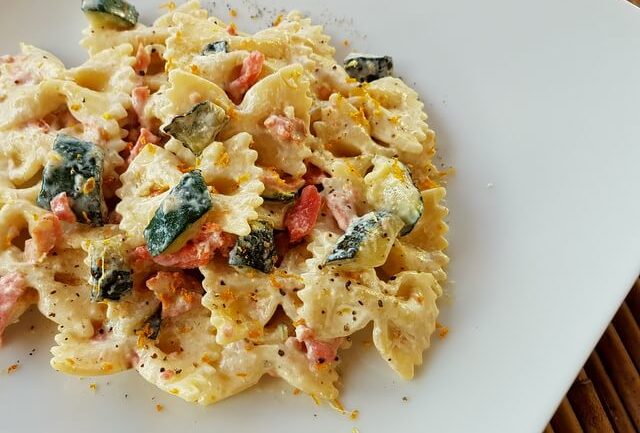 Farfalle pasta is actually one of the oldest types of pasta, having originated during the 16th century in Lombardy and Emilia-Romagna, where they are also known as 'strichetti'. I have read that in Emilia, strichetti (today's farfalle) were invented by housewives wanting to use up extra pasta dough left over from making filled cappelletti pasta.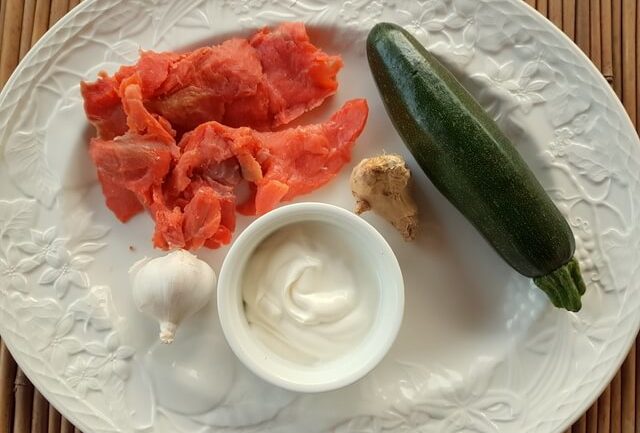 Smoked salmon is not a traditional Italian product, however nowadays there are a number of companies smoking salmon here, although the salmon itself usually comes from Scotland or Norway. Italians don't often serve or eat smoked salmon on bread as is popular in other countries. They prefer to eat it as an antipasto (starter) , in salad, in a frittata or in a flan. However, the most popular way is with pasta.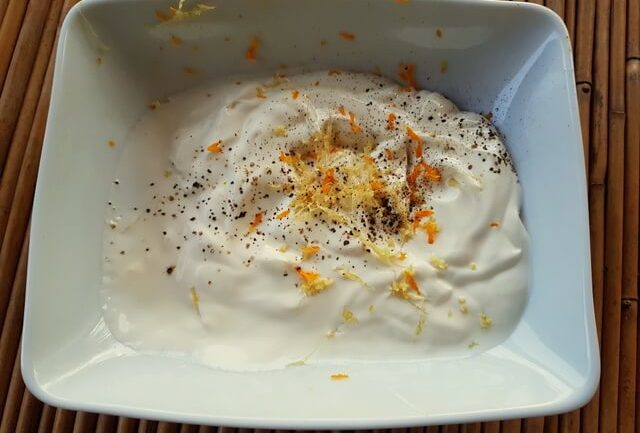 When researching farfalle pasta with smoked salmon on Italian recipe and cooking sites, I came across many many recipes. Most include cream and some kind of spirit such as vodka or cognac, others were with tomato sauce and many are made with the addition of vegetables, mostly zucchini or peas.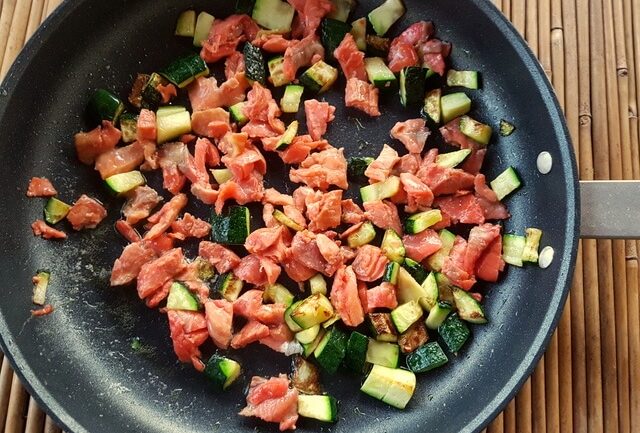 I decided on this recipe which has zucchini, cream and smoked salmon but with the addition of grated fresh ginger. I also decided at the last minute to add some orange zest which I have to say really made the dish extra special. I'm sure if you try it, you will agree with me.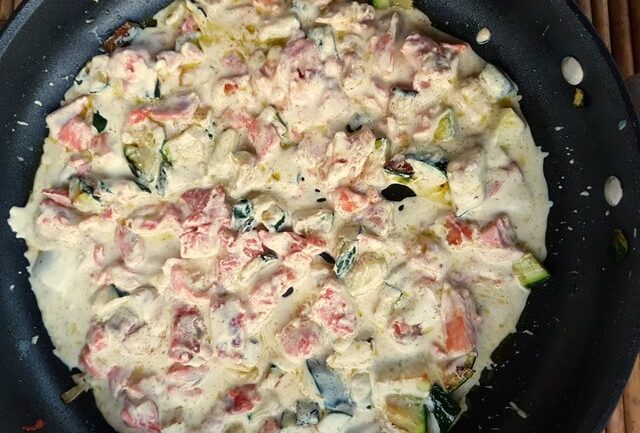 If you make this farfalle pasta with smoked salmon recipe, I'd love to hear your opinion of it, so please leave a comment below or write something on The Pasta Project Facebook page. Looking forward to hearing from you.
Buon Appetito!
(see the recipe on page 2)