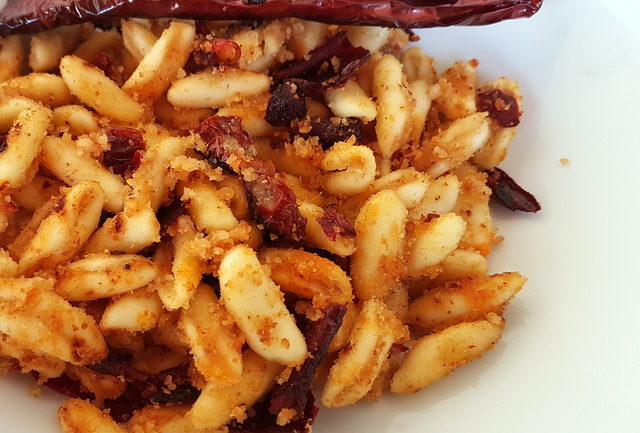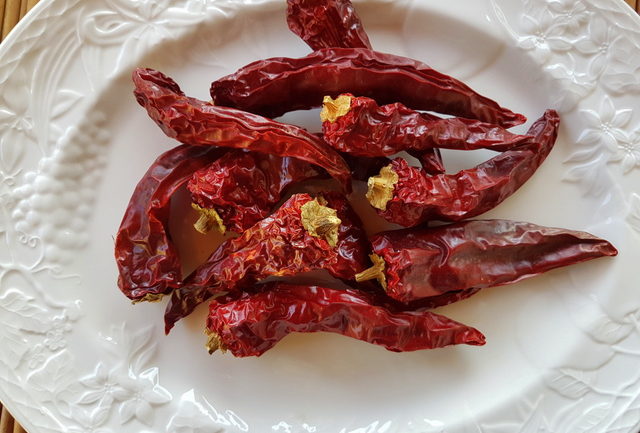 Have you ever heard of Senise peppers or peperoni cruschi? These marvelous sweet, a little nutty, a little smoky peppers are believed by some to be the most delicious peppers in the world. Authentic Senise peppers only come from Basilicata in Southern Italy where they are used in many dishes, including this classic cavatelli with peperoni cruschi.(go straight to recipe)
Senise peppers are produced in the Basilicata provinces of Potenza and Matera. They are harvested from August to September by hand and are eaten fresh, dried or ground into powder as a spice. To dry them the farmers thread the peppers onto long strings called 'serte'. The 'serte' are made by threading the peppers from their stalk one by one with a needle and arranging them spirally around the string until they are about 150-200 cm in length.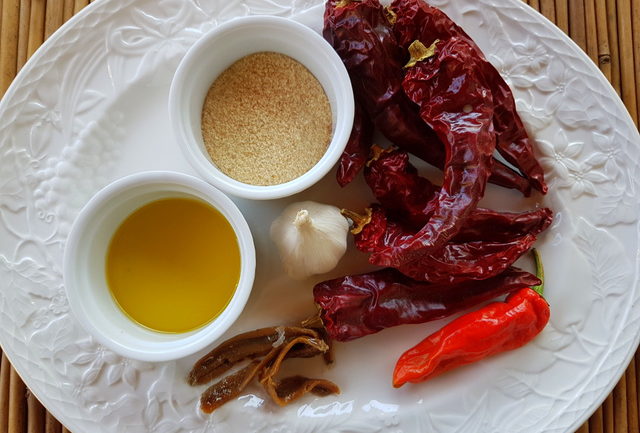 After drying, which is done in the open air and in the shade, the 'strings' can be bagged and sold as they are or ground to make powder. The flesh of these sweet peppers is very thin and they have a low moisture content so, they dry quite quickly. Since the pepper powder is the same color as saffron, it is also called 'zafarano' in the local dialect.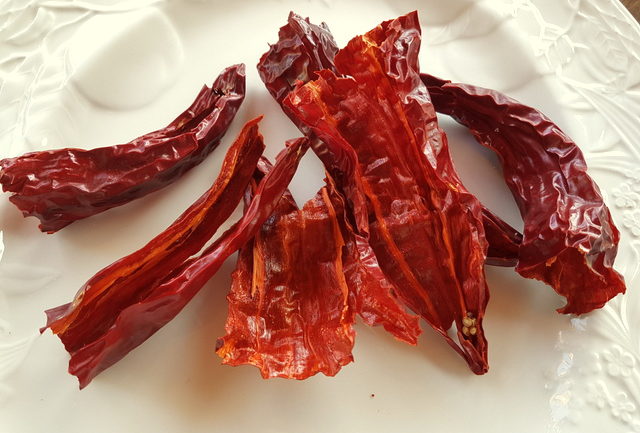 Dried Senise peppers are a popular ingredient in cooking in Basilicata. They are often fried quickly (as they burn easily) and then placed on kitchen paper to get rid of any excess oil. Once cooled they become very crispy and are then used in a number of pasta with peperoni cruschi recipes or crumbled over sauteed potatoes or fried eggs; eaten as a side dish with baccala, roast meat or sausages or eaten as a snack with drinks. They have a sweet smoky taste that is sometimes a little spicy and they can be very moreish!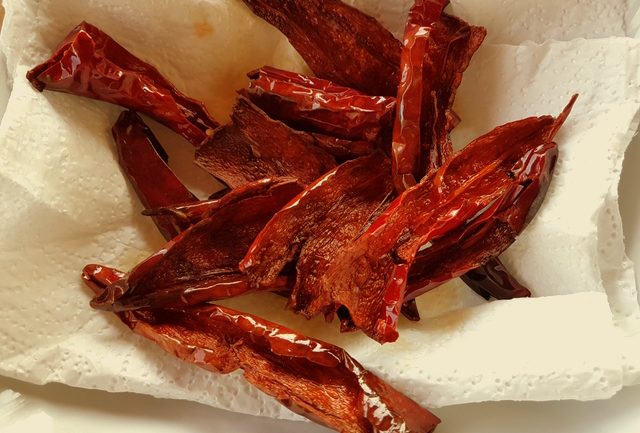 Dried Senise peppers are called 'cruschi' in the local dialect. They are a quintessential taste of Basilicata, but, sadly, hard to find in shops anywhere else. However, they can be bought online as a powder or whole dried, which is how I obtained the ones I used in this cavatelli pasta with peperoni cruschi recipe! The seeds are also readily available online, so another idea would be to grow your own!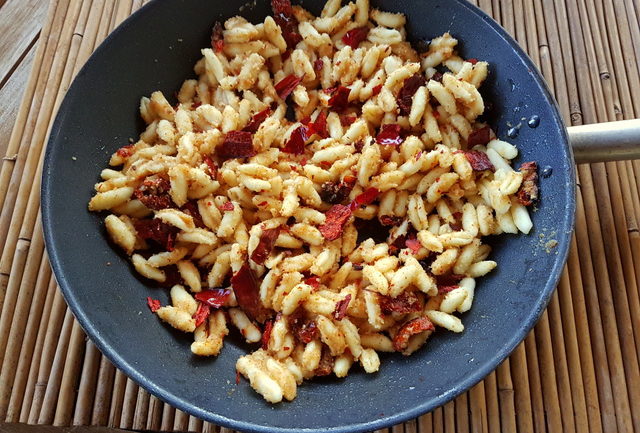 Cavatelli are a typical Southern Italian pasta. Dried they look similar to Sardinian gnocchi (malloreddus). However, they are made slightly differently in the regions in which they are traditionally eaten. This pasta originally comes from Molise and Pulia regions, but is also popular in Abruzzo, Campania, Basilicata, Calabria and Sicily. This cavatelli pasta with peperoni cruschi recipe from Basilicata is the first recipe I have posted for cavatelli but there are many more to come as each region has its own classic way of cooking this pasta.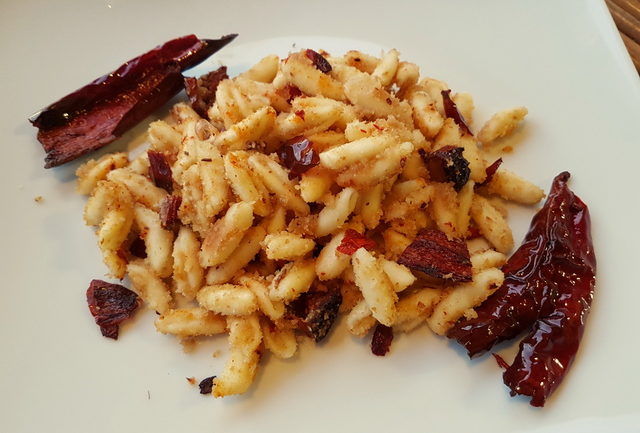 As is typical in many Southern Italian pasta dishes, the sauce is relatively dry and made from olive oil, anchovies and breadcrumbs. The addition of the peperoni cruschi really gives it a wonderful smoky flavour which I'm sure you will enjoy!
Buon Appetito!
More Recipes From Basilicata
(see the recipe on page 2)