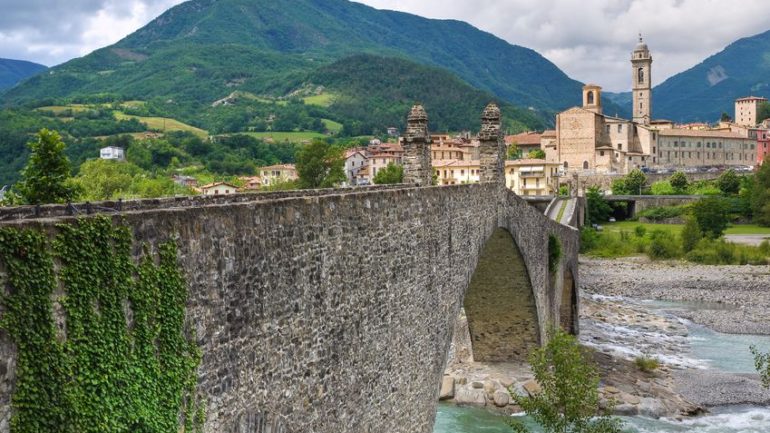 When it comes to food Emilia-Romagna has it all!
It would probably require a whole book to describe Emilia-Romagna and its food, but I'll do my best to give you a brief idea of the region!
Emilia-Romagna stretches from the Adriatic coast across the Italian peninsula to Liguria. The Po river borders the region to the north and the Apennines run along most of its southern border. This region is actually made up of two historical regions, Emilia and Romagna. It is home to many famous Italian cities, brand names and produce. Bologna, home to the oldest university in the world, Mortadella and bolognese sauce, is the capital. Other famous historical cities include Modena, where Ferrari cars and Balsamic vinegar come from and Parma, yes you've guessed it, where Parmigiano Reggiano cheese and Parma ham come from!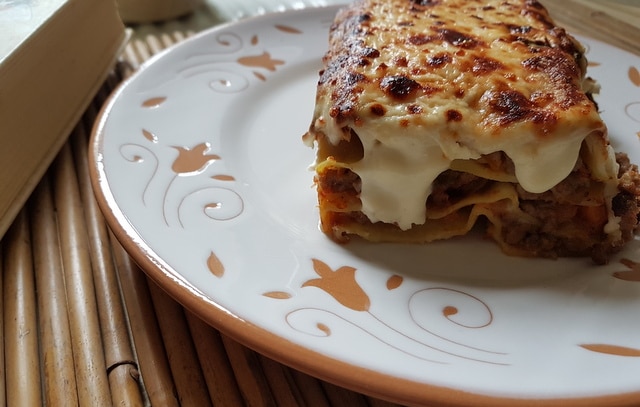 I've visited quite a number of places and cities in Emilia-Romagna. These include the stunning Renaissance city of Ferrara, where I ate dark and white chocolate ravioli; Modena, where I bought 20 year old balsamic vinegar on a number of occasions and the coast near Rimini, where I had the best pasta with lobster ever! When it comes to food, Emilia-Romagna has it all!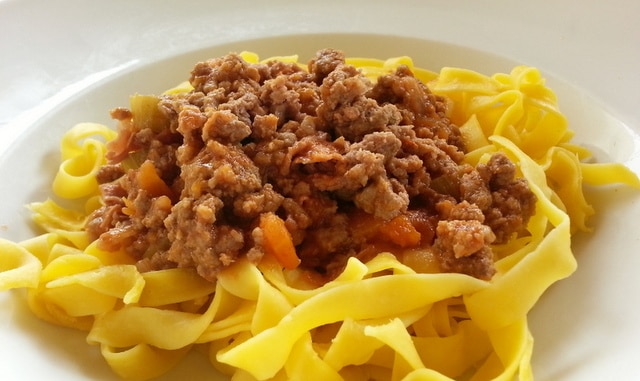 Emilia and Romagna.
However, this Italian region is actually two distinctly different parts. So, there are some differences in the two regional cuisines; that of Emilia and that of Romagna, known as 'Romagnola'. Located between Florence and Venice, and south of Milan, Emilia has fertile plains and rolling hills. Its cuisine is closer to the Northern Italian kitchen and makes use of the region's rich supply of dairy products and meat, mostly beef and pork. On the other hand, the Romagna area includes the Adriatic coast, part of Ferrara province and the mountains. Here, food tends to be more like central Italian cuisine with olive oil used for many dishes, plenty of herbs, wild game and, naturally, seafood. Of course, in both parts of the region you can find many of the same typical ingredients but they may be cooked in different ways.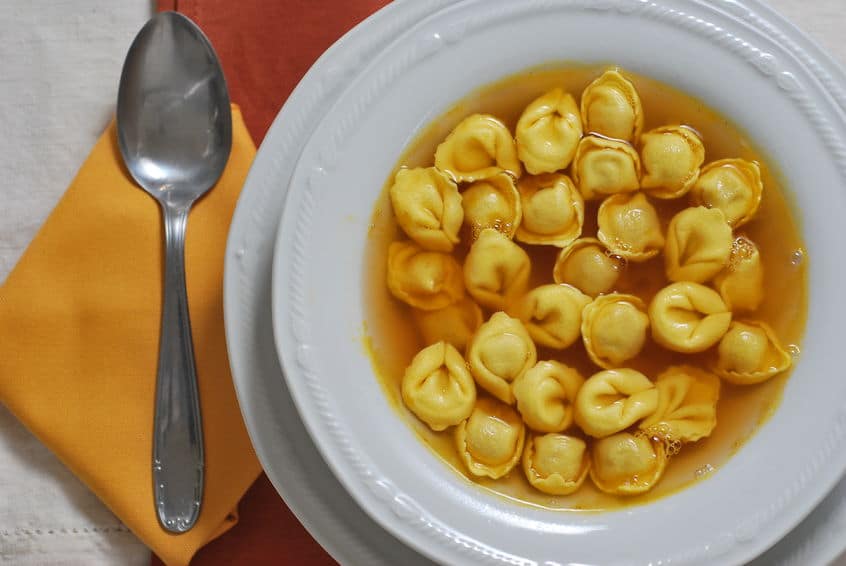 Just some of the wonderful pasta of Emilia-Romagna!
The most well-known pasta of the region are homemade egg pasta, stuffed or not. In fact, Emilia-Romagna is called the home of tortellini, cappelletti, tagliatelle and lasagne. However, when it comes to pasta, each of the eight provinces (Parma, Piacenza, Modena, Reggio, Bologna, Ferrara, Forlì, Ravenna) has a number of wonderful recipes to contribute towards the region's culinary reputation.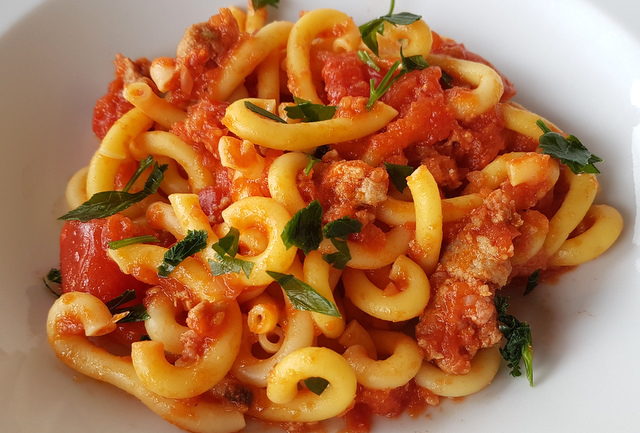 Bologna.
Bologna's pasta specialties, apart from tagliatelle with bolognese, include lasagne verdi (green) made with spinach flavored pasta sheets, meat sauce and béchamel. Plus, gramigna, curly tubes of pasta served with sausage. Another Bologna pasta dish to die for is tortellini pasticcio. This is a very special dish made from tortellini mixed with meat sauce, broth, cheese, bread crumbs and white truffles (when available). It is then topped with a pie crust and baked in the oven!
Parma.
Parma is famous for serving tagliatelle with a sauce made with browned chicken livers, beaten egg yolks and grated Parmigiano Reggiano. Other Emilia Romagna recipes also include tortelli, or large pasta squares, filled with ricotta and greens and served with melted butter.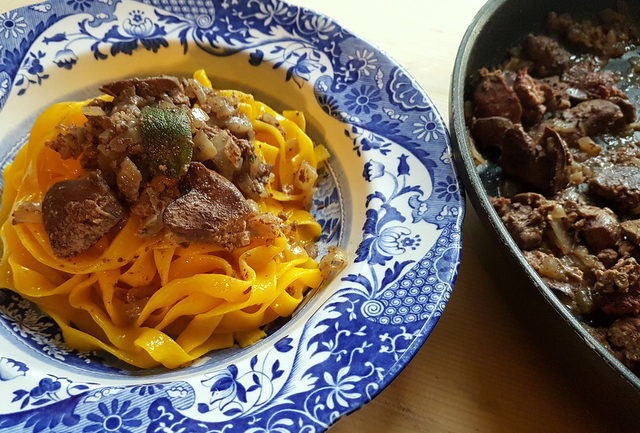 Parma and Piacenza are the two homes of anolini. These pasta pockets are filled with herb flavoured meats and vegetables and served in a poultry broth topped with a generous sprinkling of grated Parmigiano Reggiano. In Piacenza, gnocchetti with beans is another favourite. These small circles of pasta are served with red borlotti beans and tomato sauce and, of course, Parmigiano Reggiano!
Ferrara.
In Ferrara, cappellacci (big hats) are stuffed with pumpkin. Whereas, Reggio's cappelletti (little hats) have a filling of minced meat with bread crumbs, eggs and grated cheese. In Romagna, you can also find cappelletti. But, the filling contains pork and turkey breast with cheese and herbs. These are served in broth or a pork meat sauce.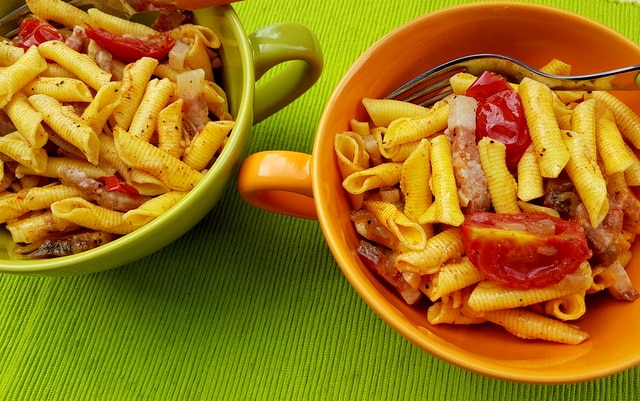 Romagna.
Romagna is also famous for garganelli,an egg pasta that is served in many ways. One of my favourite's is with béchamel, tomatoes, chicken livers, veal, prosciutto and herbs. And, last but not least, dumplings known as passatelli are also made in Romagna. The dough for these is usually made from bone marrow, grated grana cheese and bread crumbs bound with raw eggs. It is then pressed through a special tool like a spaetzle maker into noodle shapes. These are usually both cooked and served in beef broth.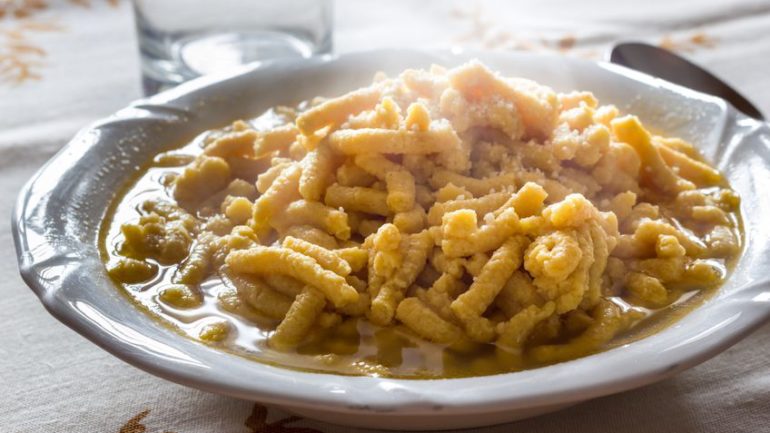 Needless to say, the above-mentioned pasta dishes are not all this region has to offer. But, I hope enough to not only make you want to visit Emilia-Romagna one day and discover its gastronomic delights, but also to try some of the regional pasta recipes at home.
Some of the pasta recipes from Emilia-Romagna on The Pasta Project!