Classic Lasagne al forno with Bolognese.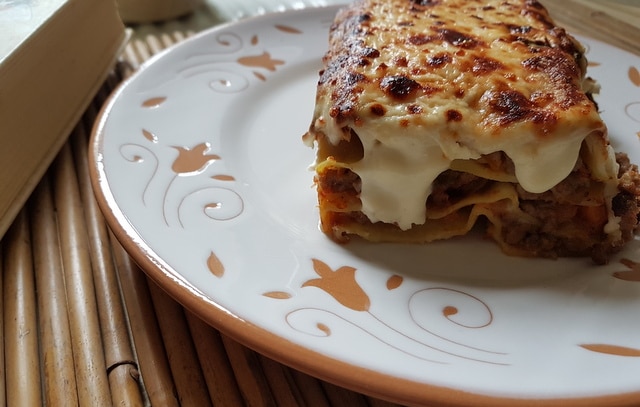 Le lasagne alla Bolognese
Lasagne al forno with Bolognese sauce is probably one of the best known and most popular Italian pasta dishes, alongside its cousin tagliatelle bolognese. Nowadays, there are many different kinds of baked lasagne recipes. These include with seafood, vegetarian versions and what Italians call 'bianco', without tomatoes. In fact, the original lasagne al forno was made without tomatoes because tomatoes didn't exist in Italy until 18th century.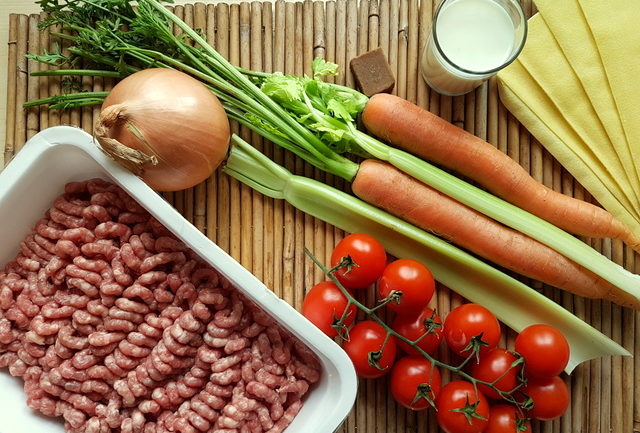 A little lasagne al forno history
The origins of baked lasagna actually date back to the times of Ancient Rome and Greece. The Greek word 'laganon' and the Latin word 'laganum' were used to describe square or rectangular sheets of 'pasta' made from wheat flour. These were baked in the oven or on the fire and stuffed with meat.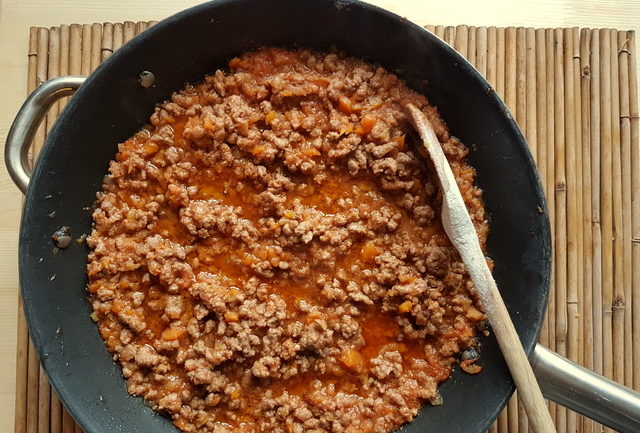 The Roman 'cookbook' Apicius (a collection of Roman recipes compiled in 1st century AD) includes a 'lagana' formed by thin sheets of dough stuffed with meat and cooked in the oven. But, of course this only vaguely resembled the lasagne al forno we know today.
Although lasagne pasta was popular in the Middle Ages, it wasn't made with eggs until the invention of egg pasta in Northern Italy in the Renaissance period. Béchamel sauce was also not invented until the Renaissance and tomato sauce didn't enter the equation until the 18th century. So, it was only then that lasagne al forno started to look like the much-loved dish of today.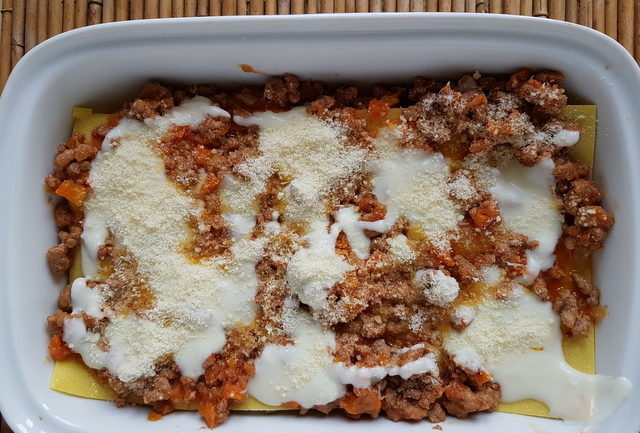 Different Italian versions.
Here in Italy, two regions claim the invention of baked lasagna, Emilia-Romagna and Campania (Naples). However the Neapolitan version includes ingredients such as meatballs, sausage, hard boiled eggs and ricotta cheese rather than béchamel, as well as other cheeses like provola and pecorino. The lasagne pasta also usually has ruffled or wavy edges (lasagne ricce). Because it's such a rich dish, Neapolitan lasagna is mostly made on special occasions, especially at Carnival time. This dish was traditionally served on Mardi Gras as a kind of last blow out before Lent, as it was filled with many ingredients that were banned during Lent.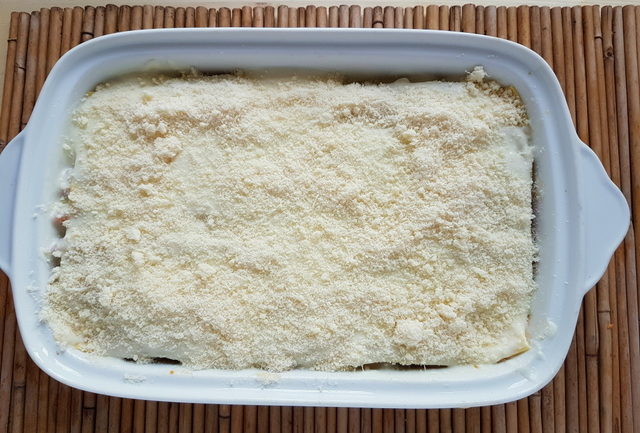 Green lasagne al forno in Emilia.
Neapolitan lasagne al forno is magnificient, but the dish most non-Italians call baked lasagna or just lasagna is the one from Emilia-Romagna. This recipes is made with Bolognese ragu, béchamel sauce and normal lasagne sheets which are often homemade, but can also be bought fresh or dried. For this recipe I used fresh pasta sheets and didn't precook them. Dried lasagne sheets need to be half-cooked before assembling the final dish.
Interestingly, the official recipe for this lasagne al forno from the Italian Academy of Cuisine is made with green pasta sheets made with spinach. (on my to-do list!)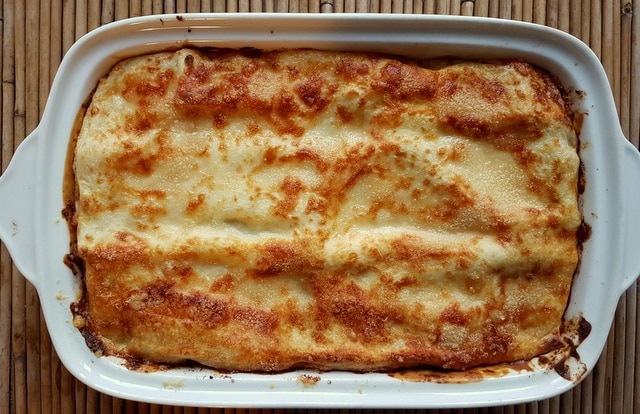 From pesto to vincisgrassi.
Lasagne al forno is made in other Italian regions too. However, they each add a local touch to the dish. In some mountain areas, for example, the meat sauce is often replaced by mushrooms. In Liguria, they make baked lasagna with pesto. Here in Veneto they use red radicchio from Treviso. Whilst in Umbria and Marche there is a particular version called vincisgrassi. For this they enrich the meat sauce the meat sauce with chicken or pork giblets.
The meat sauce is replaced by porcini mushrooms, truffles and pecorino cheese in the Apennine mountains. In Sicily, there is also an 'alla Norma' version, with eggplant. And last but not least, there's the excellent Sardinian lasagna made with carasau bread.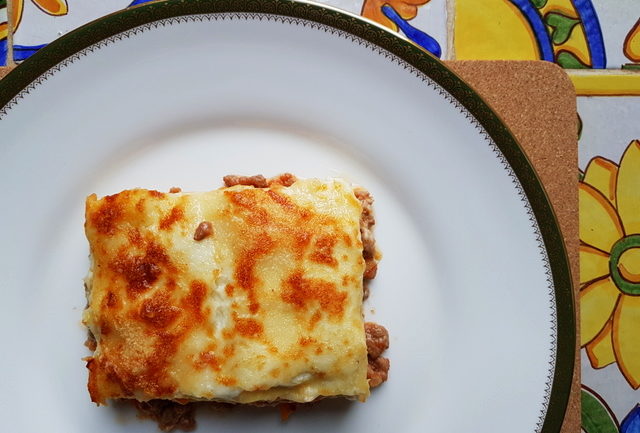 Homemade is best!
You too can make your own version of lasagne al forno. However, this classic recipe is divine and well-worth following. For best results I'd recommend making your own lasagne pasta sheets, béchamel sauce and Bolognese ragu. But, I know not everyone has time for that. So, cutting corners with store bought pasta and ready-made béchamel will still ensure your lasagne al forno is delicious. However, I'd definitely recommend making homemade Bolognese!
If you make this baked lasagna recipe, I'd love to hear how it turns out and if you liked it. Please leave a comment here on the blog or on The Pasta Project Facebook page.
Looking forward to hearing from you!
Buon appetito!
Save this recipe for later?
If you want to save this recipe for later, you can print it, bookmark this page or save it to Pinterest.
PIN FOR LATER

Have a look at these other Emilia-Romagna pasta recipes for more delicious pasta recipes like this one!