12 authentic Emilia-Romagna pasta recipes.
Some of my favourite Italian food products, as well as pasta recipes, come from Emilia-Romagna. I'm sure some of yours do too, even if you may not realize it! This round up of 12 Emilia-Romagna pasta recipes is just a taste of some of the fabulous dishes to be found in the region known as the agricultural heart of Italy.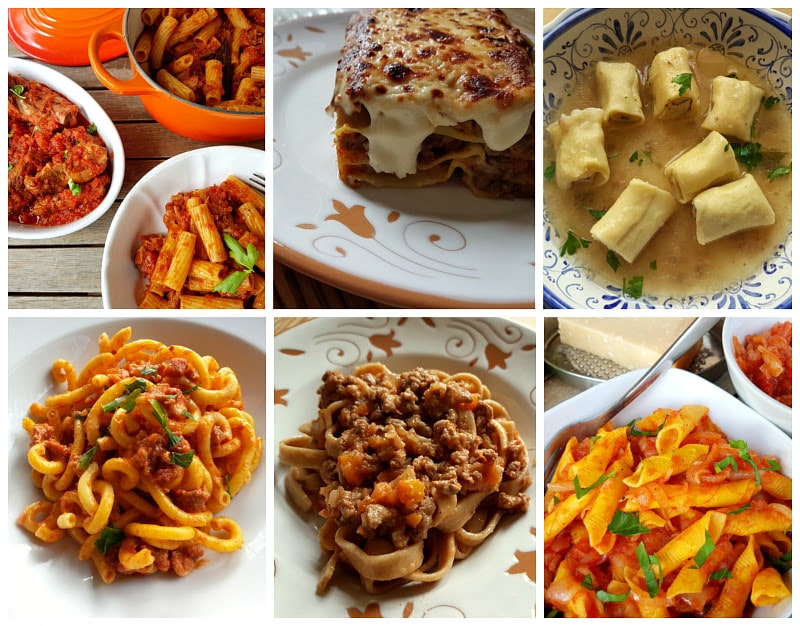 For many people Emilia-Romagna is the epicentre of Italian cuisine. In fact, this region is home to many iconic foods. Think prosciutto di Parma, mortadella Bologna, balsamic vinegar, Parmigiano Reggiano and Grana Padano! It's also the region that gave the world classic pasta shapes like tagliatelle, farfalle and tortellini and recipes such as tagliatelle Bolognese and lasagne al forno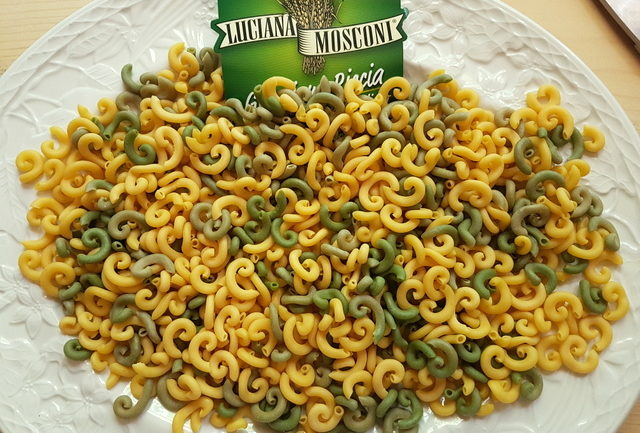 DOP and IGP foods from Emilia-Romagna.
Here in Italy there are two food certifications to guarantee the quality and origin of food products. DOP is short for Denominazione di Origine Protetta (Protected Designation of Origin). This certification ensures that products are locally grown, produced and packaged. It's a guarantee that the food was made using traditional methods by local farmers and artisans.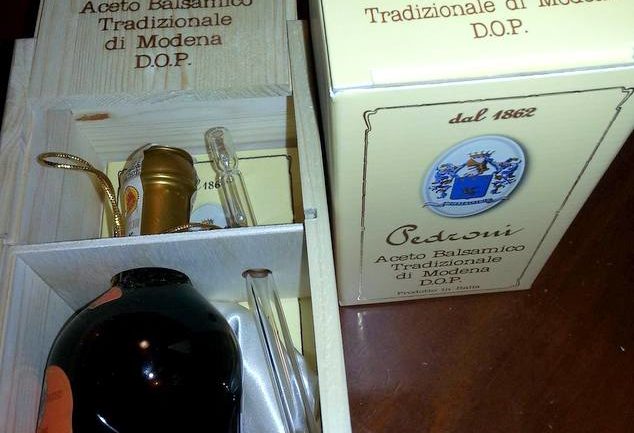 IGP (Indicazione Geografica Protetta) is another food certification found on Italian products. Meaning indication of geographical protection, this certification is less strict than DOP. It traces food products back to their geographical origin to at least one phase in production, but not to all phases, like DOP.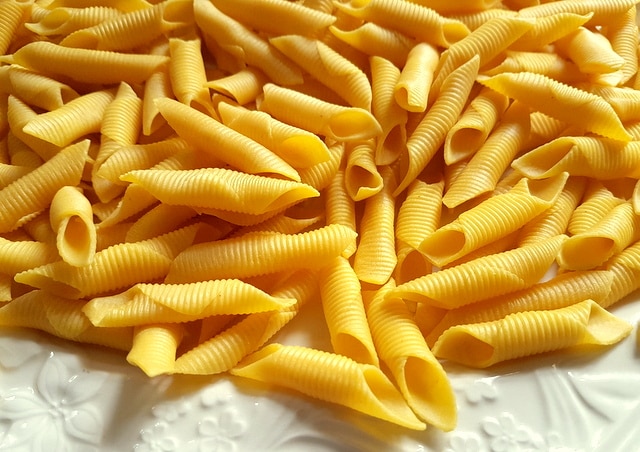 Emilia-Romagna cultivates or produces more than 200 foods with either DOP or IGP certification! These include vegetables like Romagna shallots and Bologna potatoes as well as garlic, lots of salumi products and cheeses such as the above mentioned Parmigiano and Grana!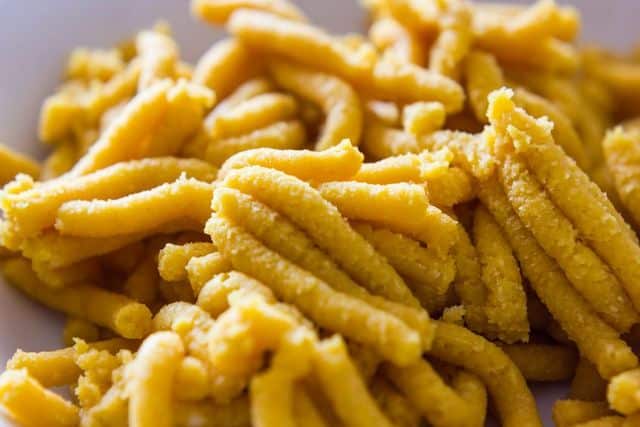 12 Emilia-Romagna pasta recipes.
As you can imagine many Emilia-Romagna pasta recipes are made using these wonderful food products, both as a filling for stuffed pasta and in pasta sauces. This region is also home to a number of the world's favourite types of pasta and pasta recipes. Both tagliatelle alla Bolognese (Italians don't traditionally eat Bolognese with spaghetti!) and lasagne al forno (baked lasagna with Bolognese) come from Bologna the region's capital!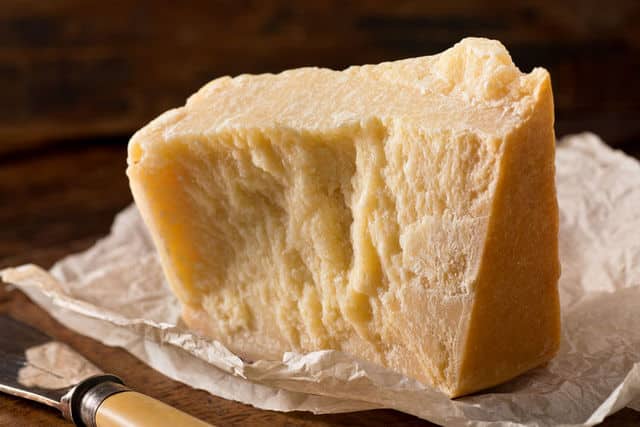 However, there are also a number of other Emilia-Romagna pasta shapes and recipes that aren't as well-known outside of Italy but definitely worth trying. Here are 12 Emilia-Romagna pasta recipes to whet your appetite! Some are classics we are all familiar with, others you may not know. But, I'm sure you'll love them too!
Click the recipe title to go to the recipe post and instructions.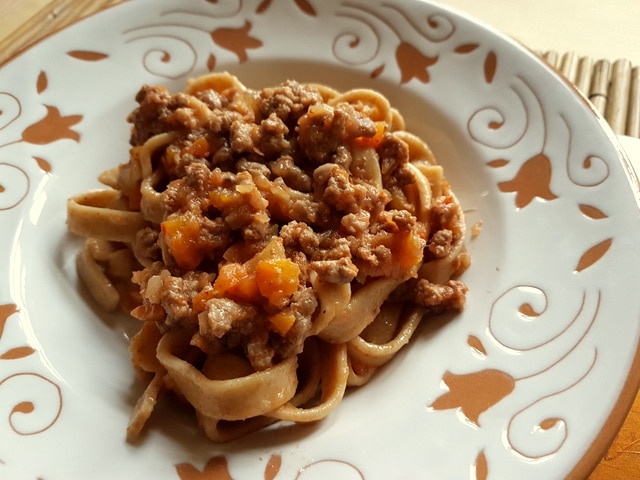 In Bologna, authentic bolognese or ragu alla bolognese is traditionally served with tagliatelle not spaghetti! The people of Bologna prefer fresh tagliatelle pasta ribbons because this pasta has a rougher, more porous surface. They say this is better suited to meat sauces. Tagliatelle is also a local pasta, said to have been invented in honour of Lucrezia Borgia when she visited the city in 1487!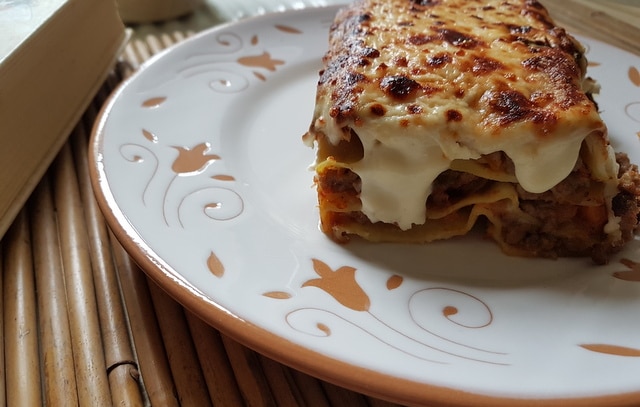 The official recipe from the Italian Academy of Cuisine for this lasagne al forno is made with green pasta sheets made with spinach. Until now, this is something I still haven't got round to making, but it's on my to do list! However, just as delicious with normal lasagne sheets, this is comfort food like no other!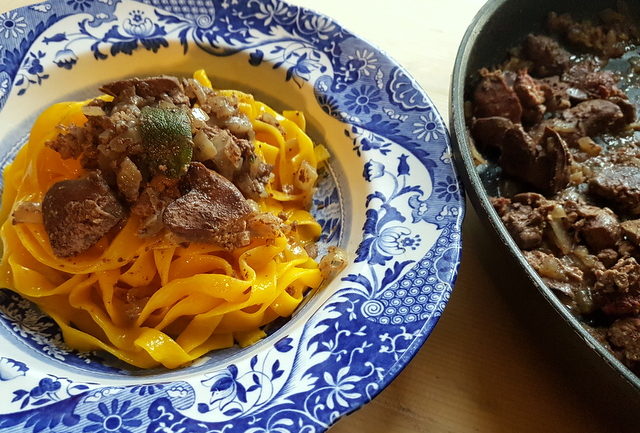 Tagliatelle with chicken liver is also one of the most classic Emilia-Romagna pasta recipes. Not everyone likes liver, but if you do you'll love this recipe. It's simple to make but rich and full of flavour!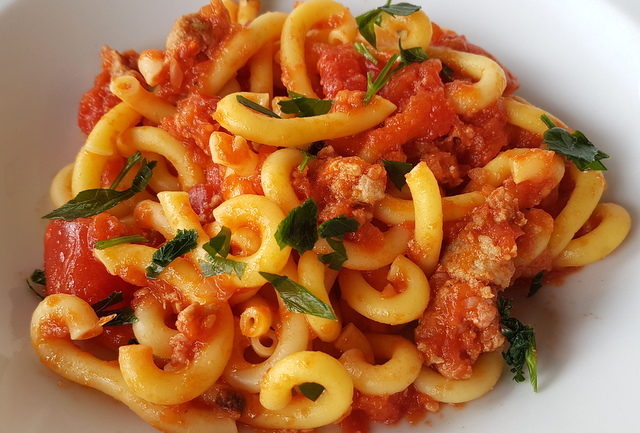 Gramigna is a short hollow squiggly pasta from Emilia-Romagna. It was originally used only as a fresh pasta. However, nowadays, a number of pasta makers produce a dry version. Despite not being as well-known as other classic pasta dishes from Bologna, gramigna with sausage is a common and popular menu item in Bologna's homes, restaurants and trattorias.
This is the simplest and most traditional version of this pasta sauce with only three ingredients: sausage, tomatoes, and onion. However, I have also made the version with peas and cream, which is delicious too.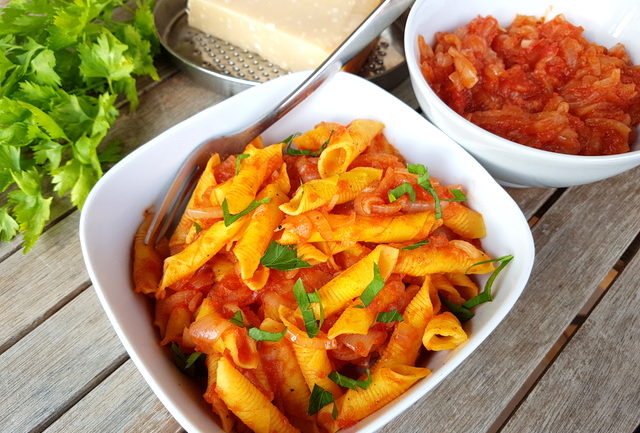 Il Friggione, also called frizòn or frizàn in the local dialect, is a sauce from Bologna made with slow cooked white onions and peeled tomatoes. It is a really seriously tasty dish traditionally served as a side dish with meat or as an antipasto with bread. However, nowadays, it is eaten with pasta too.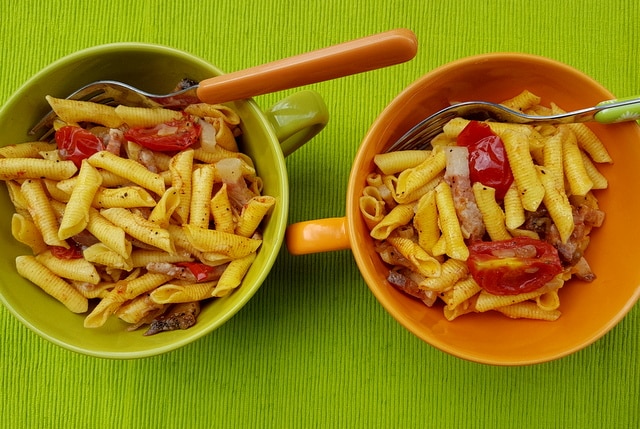 Pasta with Romagna shallots is a traditional dish in Emilia-Romagna, where they cultivate delicious Romagna shallots. It's easy to make and, of course, you can use other types of shallots too! I made this Emilia- Romagna pasta recipe using garganelli pasta. These lovely egg pasta tubes are said to have been invented as a way to use up extra pasta dough after making filled cappelletti pasta.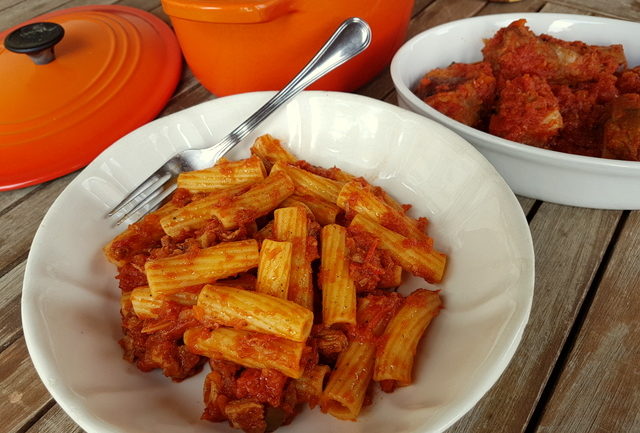 Like many people, Italians love to eat grilled or barbecued pork ribs. However, their favourite way to cook ribs is to braise them in a rich tomato sauce. This version is from Emilia-Romagna. But, you can find variations of this recipe throughout Italy. Traditionally, like other similar slow-cooked meat pasta recipes, this Italian braised pork ribs is a favourite on Sundays or holidays. Italians make it into 2 courses, the sauce with pasta and the meat as a main course!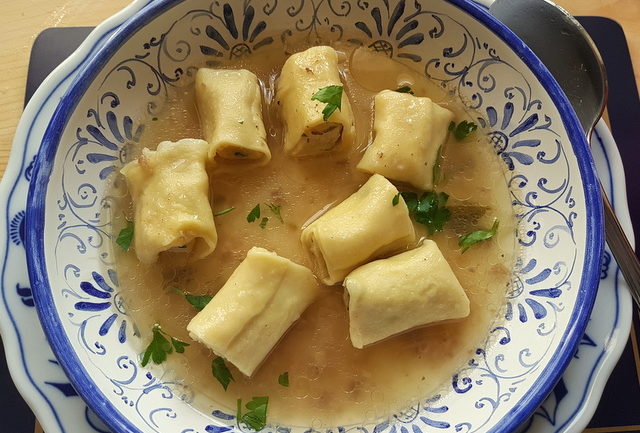 This extremely delicious stuffed mezze maniche pasta in osso buco broth is from Piacenza in Emilia-Romagna. It is one of the most delicious pasta in broth recipes I have ever tasted. It takes a little time to make. But, if you try it, I'm sure you'll think it was so worth it!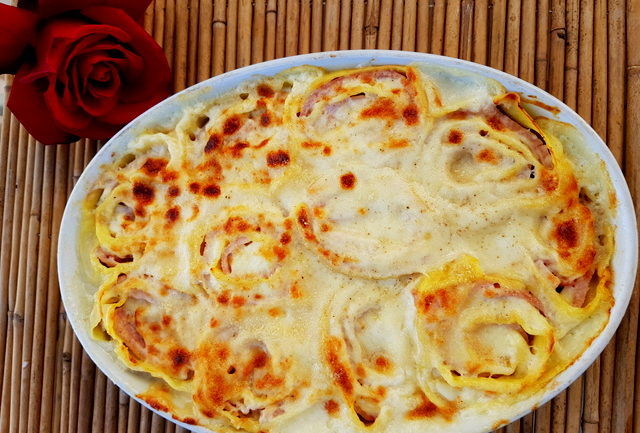 This recipe is a fabulous version of a traditional Emilia-Romagna pasta recipe which is sometimes called pasta roses or 'nidi di rodine', meaning swallows' nests. The most common recipe for swallows' nests is almost the same as this except they often use fontina cheese or mozzarella. In addition, Some people may add tomato passata and sometimes mushrooms too. I used stracchino cheese and cooked ham.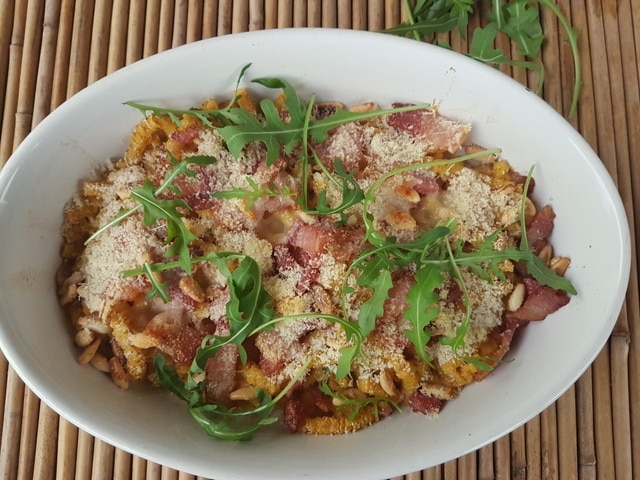 Passatelli from Emilia-Romagna is a fresh pasta (or type of gnocchi) made with breadcrumbs, Grana or Parmigiano cheese, eggs and lemon or nutmeg. Traditionally, passatelli started as a way to make soup more filling and to use up stale bread. In fact, in Emilia-Romagna they often cook and serve this pasta in broth, but it is delicious baked too!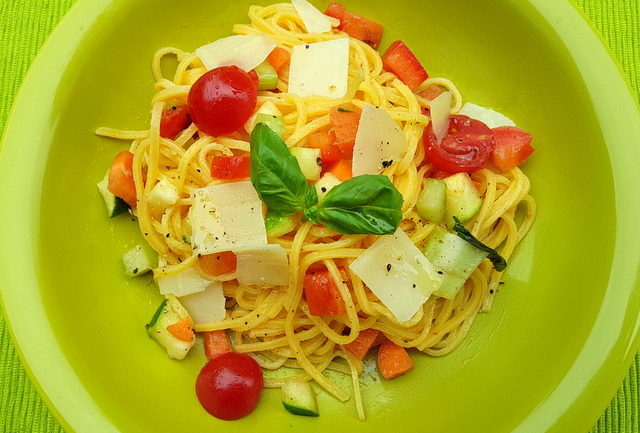 This tasty tagliolini pasta recipe from a restaurant in Bologna is so fresh and healthy. Plus, it also has a no-cook sauce, meaning all you have to cook is the pasta. A great dish for summer or light meals. Also, you can easily make this dish vegan or vegetarian by using a vegetable stock and no cheese.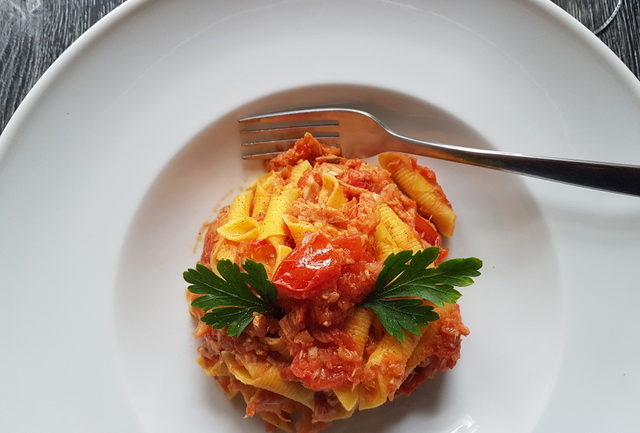 Pasta with tuna alla Bolognese is a classic fast pasta dish made with just 3 main ingredients – canned tuna, tomatoes and onion. Interestingly, although some Italians think of it as 'fast food' for lazy singles, this recipe actually became a traditional Emilia-Romagna pasta dish as a result of historical events and post war changes in the Italian diet.
If you do try any of these 12 Emilia-Romagna pasta recipes, I'd love to hear what you think. Please write a comment here on the blog or post a comment on the Pasta Project Facebook page.
Your feedback means a lot to me!
Buon Appetito!
Pin for Later.