Tagliatelle with chicken liver.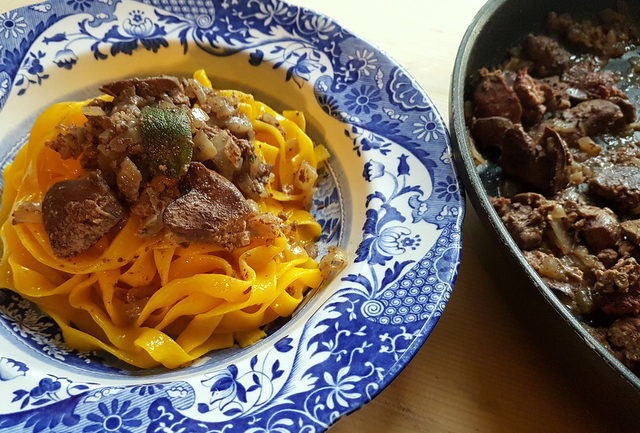 Le tagliatelle ai fegatini di pollo.
Not everybody likes liver and some people can't seem to decide if they like it or not. As a child I hated eating it. I'm sure I'm not alone in that. On the whole I wasn't a fussy young eater, unlike others I knew. As, a young girl, one of my cousins refused to eat anything except tinned baked beans and boiled eggs! When I grew up and had children myself, I understood how difficult life must have been for her mother, my aunt. Luckily my boys were not that extreme but they did hate anything green. 'No mummy', they'd cry, 'it's green!' Green just wasn't the colour of food for them!  Fortunately they grew out of that aversion, my cousin now eats everything and I love liver!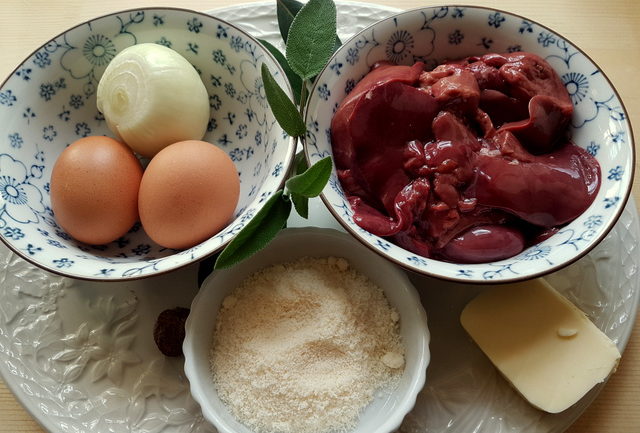 My absolute favourite way to eat liver used to be the Italian calf's liver dish called 'alla Veneziana' which is an elegant version of liver and onions from Venice. But calf's liver is pretty expensive here in Italy, so not a good every day dish.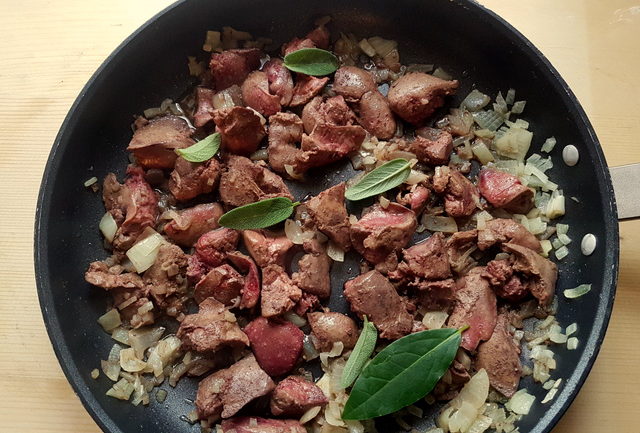 Up until a couple of years ago,I wasn't convinced by the idea of chicken livers with pasta, even though it's popular in Northern Italy and a recipe that my hubby loves. Then one day, he had it in a restaurant and implored me to try it! It was love at first bite!  It took a bit of persuasion but I got him to swap plates with me!  Have you ever done that? The grass is always greener on the other plate!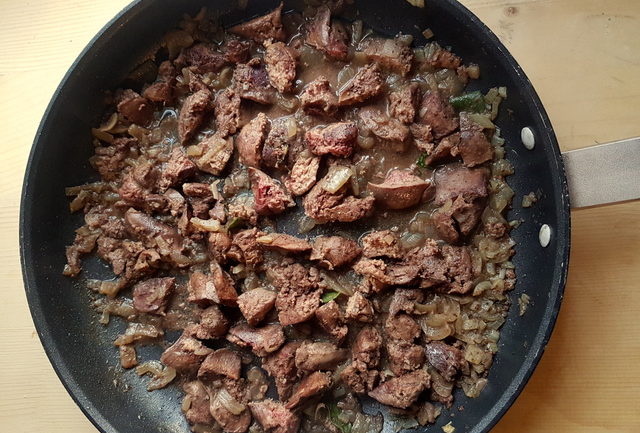 A recipe from Emilia-Romagna.
This recipe for tagliatelle with chicken liver is based on one that comes from Emilia-Romagna and is pretty simple to make. I love the use of beaten egg yolks, milk and Parmesan mixed with the hot pasta to give it a creamy consistency before adding the liver to the dish! (A bit like the way eggs are used to make carbonara creamy!)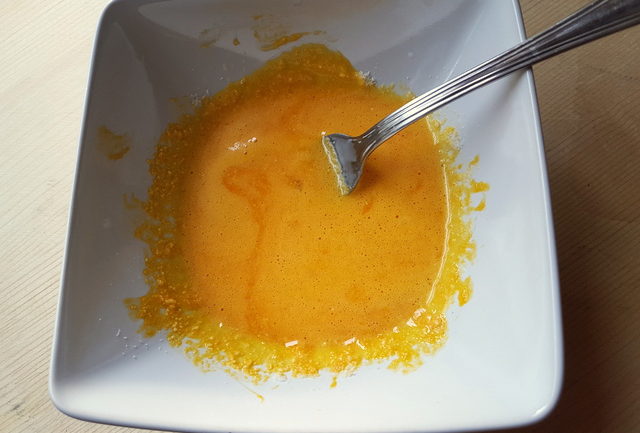 The resulting creaminess of the pasta and the rich taste of the sauce, which includes nutmeg, combine to make this a very flavourful dish. One I think that fellow liver lovers will adore and may even have those who are sitting on the fence about liver come over to our side!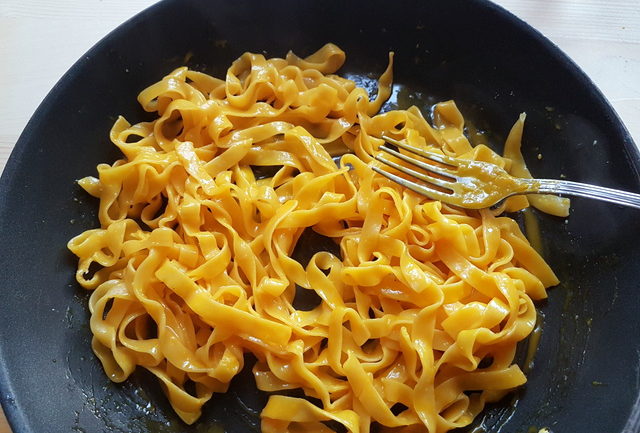 If you make this tagliatelle with chicken liver recipe, I'd love to hear how it turns out. Please write a comment here on the blog, email me or post a comment on the Pasta Project Facebook page. Your feedback is really appreciated!
Buon appetito!
(see the recipe on the next page. Just scroll down and click 2)