Baked Pasta Roses with stracchino cheese and ham.
This baked pasta roses recipe from Emilia-Romagna is so simple yet delicious and looks beautiful too! I'm sure your family will love it as much as mine!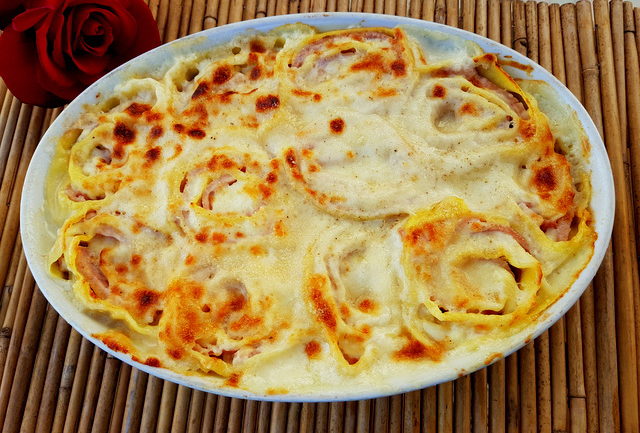 I nidi di rondine romagnoli (swallow's nests).
A few days ago, I was searching for a recipe for 'pasta al forno' (baked pasta). I wanted to find something traditional, yet a little unusual. Plus, since I have started to make more homemade pasta, I wanted to make the pasta myself. (go straight to recipe)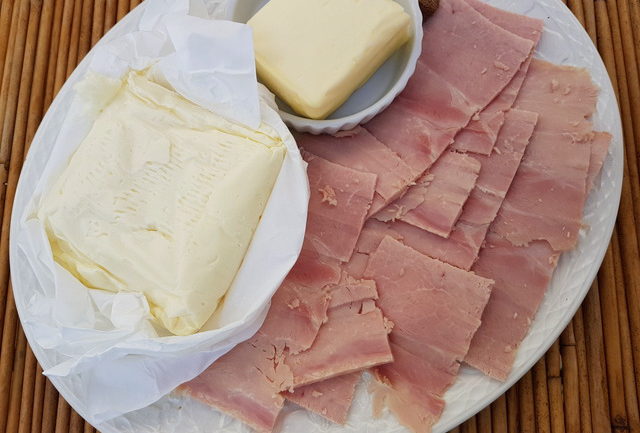 A unique baked pasta recipe.
Anyway, I came across a recipe for baked pasta roses that begged to be tried. This baked pasta roses recipe is a version of a traditional dish in Emilia-Romagna. which is sometimes called pasta roses or, more commonly, 'nidi di rodine', meaning swallows' nests. The recipe for swallows' nests is almost the same as this. However, Italians often use fontina cheese or mozzarella in it. They also sometimes add tomato passata and sometimes mushrooms. Next time round I'm going to make it like that!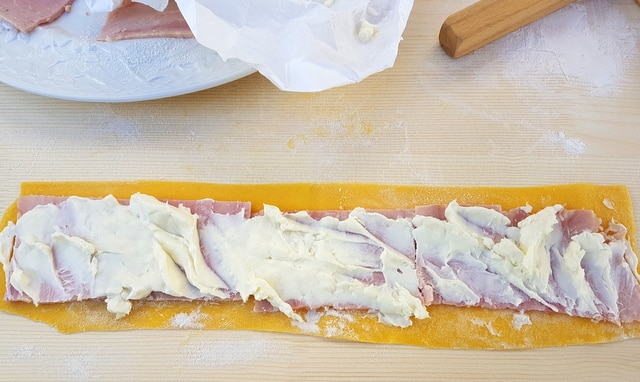 This baked pasta roses recipe was a winner! My final result (the roses) didn't look quite as artistic as the photos I saw online, but the taste was superb and the men in my life loved it. The recipe called for sheets of homemade pasta like lasagne, about 40 x 15-20 cm. (In Italy, lasagne is the name of the pasta and lasagna is what they call the finished dish). I actually managed to make great pasta sheets myself (hurrah!) even though they were longer than specified in the recipe. However, you can use ready made fresh lasagne sheets. Then just roll the ingredients inside them and cut each rolled sheet into two or three pieces.If you'd like to make the pasta yourself, check out my post for homemade lasagne pasta sheets.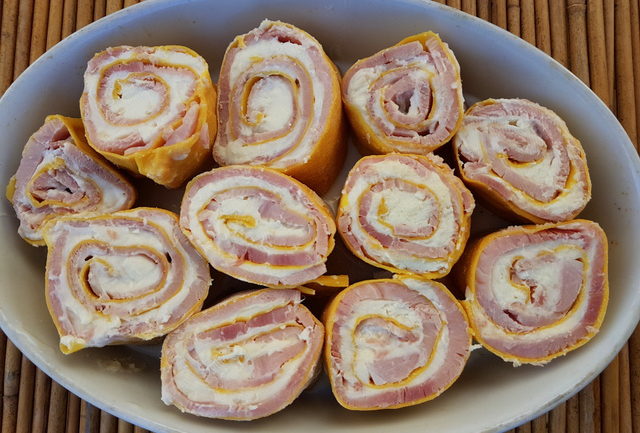 Baked pasta roses can also be made with dry lasagne sheets, of course. But, in that case, the pasta needs to be partially cooked in boiling salted water and then cooled under cold water before continuing with making the roses.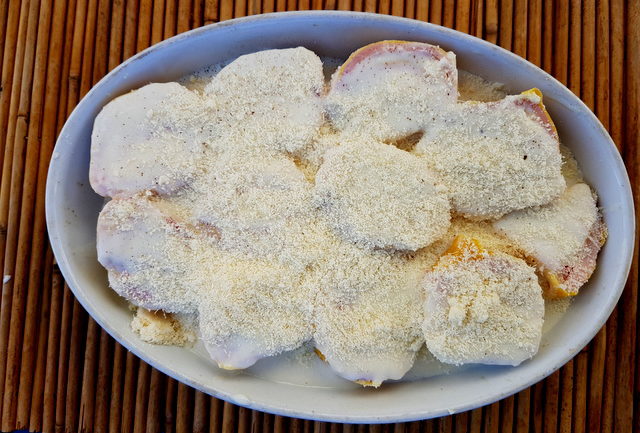 Which cheese to use for baked pasta roses?
This recipe uses stracchino cheese. Also called crescenza, stracchino, can be found in Italian speciality shops. It is a type of cow's milk cheese, typical of Lombardy, Piedmont, Veneto and Liguria. It is normally eaten very young and has a very soft, creamy texture and a mild and delicate flavour. In USA, stracchino can be bought from iGourmet. However, if you can't find stracchino you can also use mascarpone, edam, gouda or mozzarella or fontina (as is often done in Emilia-Romagna). Whichever type of cheese you chose to use, I'm sure you'll be happy with the result!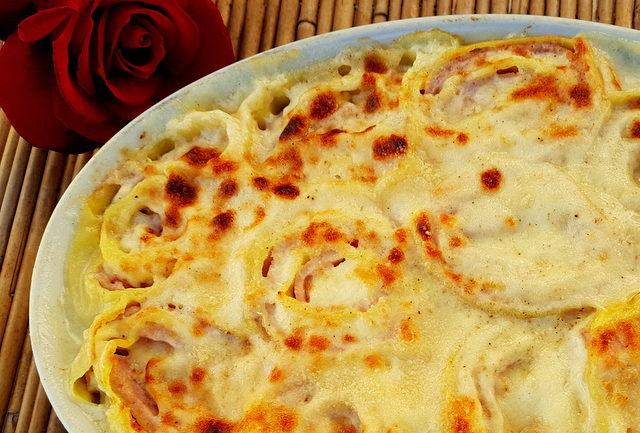 If you do make this or any other Pasta Project recipe, please let me know how it turns out. You can comment here on the blog or on The Pasta Project Facebook page. I'd love to hear from you!
Buon appetito!
(see the recipe on page 2)