Liguria, home to Pesto Genovese!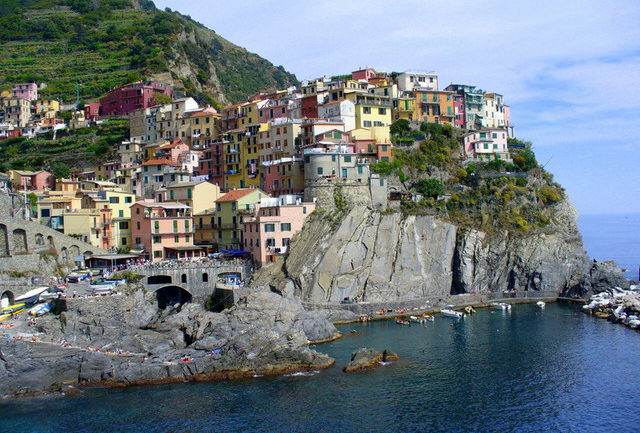 Liguria is a region I have yet to explore better and there are places there which are very high up on my to-go list! Luckily or unluckily, Italy is a country rich in such places and we are spoilt for choice, so getting to all the destinations I'd like to see, may require another lifetime! However Ligurian cuisine is popular, especially here in the North, and a number of the dishes I've enjoyed cooking and/or eating come from this part of the country.
Liguria is located in Italy's north west. This bow-shaped narrow coastal region is bordered by the sea, the Alps and the Apennines. It's very popular for its beaches, beautiful towns and villages and its cuisine. The coastline, known as the Italian riviera, is where the five colourful villages of the Cinque Terre, San Remo, Savona and Portofino are found. The capital of the region is Genoa (Italians say Genova).
Ligurian cuisine is based on the simple fresh ingredients that are grown in the region, such as vegetables, olives, grapes, walnuts and herbs like rosemary, marjoram, thyme, sage, borage and the famous local basil; which is the main ingredient of the well-known Pesto Genovese. This famous Ligurian condiment dates back to the beginning of the 19th century!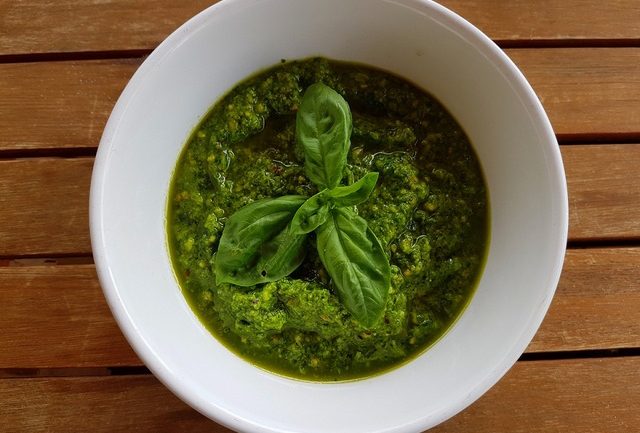 Liguria is great for vegetarians!
Much of the traditional Ligurian cuisine is, in fact, vegetarian. Liguria is a narrow coastal region where the mountains often reach the sea and so there is little land available for grazing, or raising animals. However the soil is rich and the vegetables, which are grown on terraced fields, are of a very high quality. Mushroooms are also a typical ingredient because many can be found in the hills, most especially 'Porcini' or Cep mushrooms.
Seafood, of course, also plays a large part in the Ligurian kitchen. Although the Ligurian sea doesn't have vast quantities of fish, the Ligurians have created some unique seafood dishes which are well worth trying. For example 'Cappon Magro', an elaborate vegetable and seafood salad served on hardtack with a green parsley and pine nut sauce. A real treat for the eyes, and the stomach!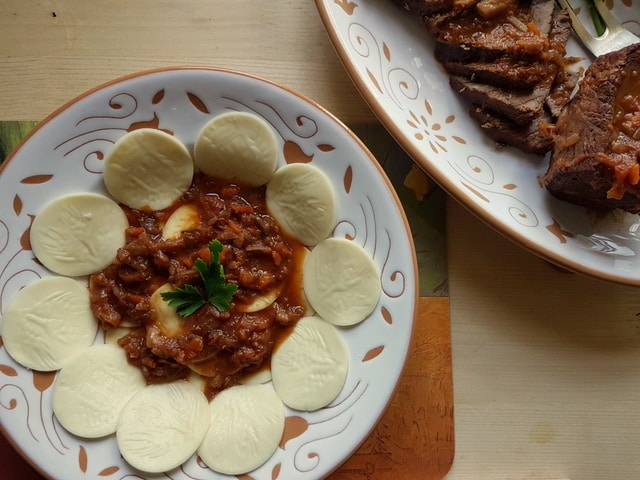 Pasta in Liguria.
Ligurians, like most Italians, love their pasta. They eat both dried and fresh pasta types, some of which originated in the region and, together with local ingredients, are used to create dishes you will only find in Liguria. The region is said to be where ravioli was invented. It is, also, one of the homelands of durum wheat pasta. In fact the Agnesi family, who were the first people to produce commercial pasta, came from Pontedassio in Liguria. It was there that they bought an old mill and started what is considered to be the first pasta factory in 1824.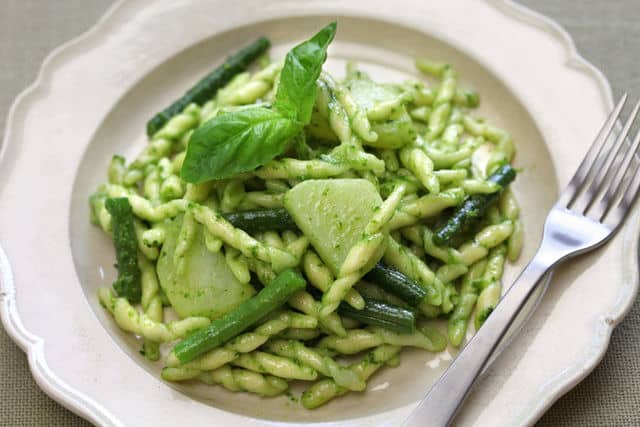 Typical Ligurian pastas and pasta dishes include lasagne with pesto, potatoes and beans; corzetti, which are medallions of pasta with designs stamped into them and then served in different ways; panzotti, a type of tortelli often filled with pesto and ricotta or a walnut sauce; zembi, a type of ravioli usually filled with fish; piccage which are like tagliatelle but made with chestnut flour; Trofie, short twisted spirals of pasta which are often served with pesto and also with potatoes, green beans and pesto; gattafuin, large fried ravioli originally from the Levant and, lastly, sweet ravioli which contain candied peel, ricotta and chocolate!
There are, of course, others I haven't mentioned and it is my hope that as I continue on my Pasta Project journey I will be posting more recipes for Ligurian pasta dishes. In the meantime the first one you can try is Trofie with pesto!
Buon Appetito!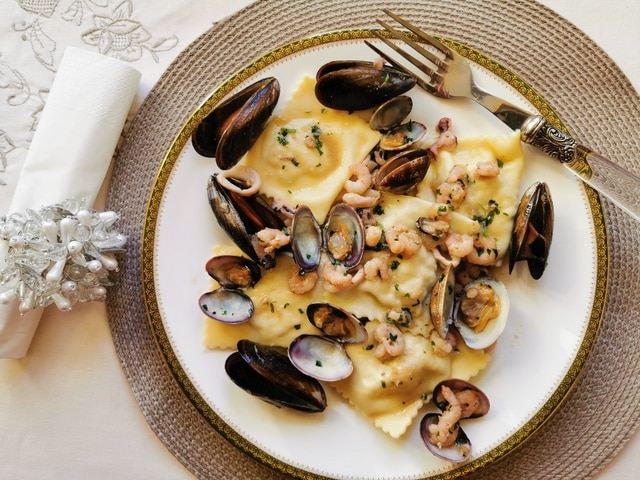 Pasta recipes from Liguria