Trofie with Rocket Pesto.

Pesto is oh so easy!
When I first moved to Italy in 2003, I lived on pesto (store bought of course!) and fresh pasta, which meant my dinner was always ready in less than 10 minutes! It took me many years to try making my own. I don't know why because it's so EASY! (go straight to recipe)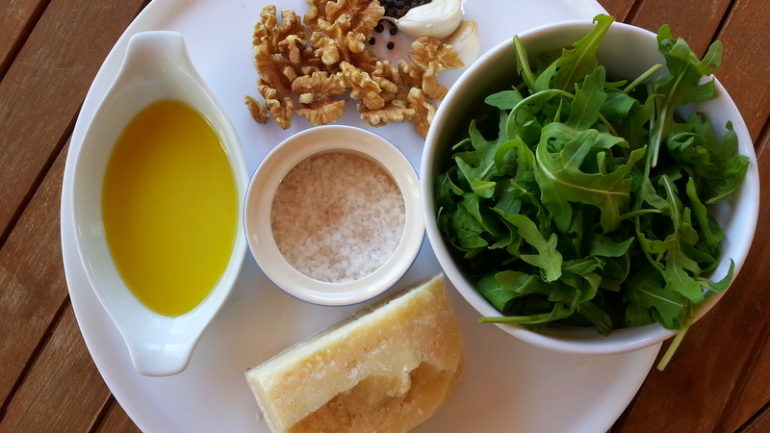 In recent years pesto has become much more sophisticated and versatile. There are a number of different types apart from this rocket pesto. Here in Italy people make pesto with pistachios, sun-dried tomatoes, sweet peppers, chicory, parsley and dandelion. Yes dandelion! I ate that last year for the first time in a Michelin star restaurant my husband and I like to go to on special occasions. That occasion was our wedding anniversary and we had a wonderful meal. However, I couldn't help thinking they had to be the world's most expensive dandelions!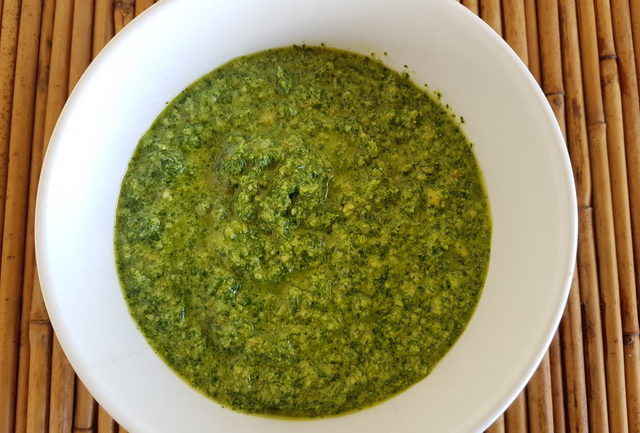 Pesto has also started to be used on other foods, not just pasta. It can be served on sandwiches, pizza, baked potatoes or burgers; added to seafood or soups or just used as a dip. And I'm sure there are many other recipes which can include it. However, on pasta remains my favourite way of eating it and trofie are definitely my favourite pesto pasta partner!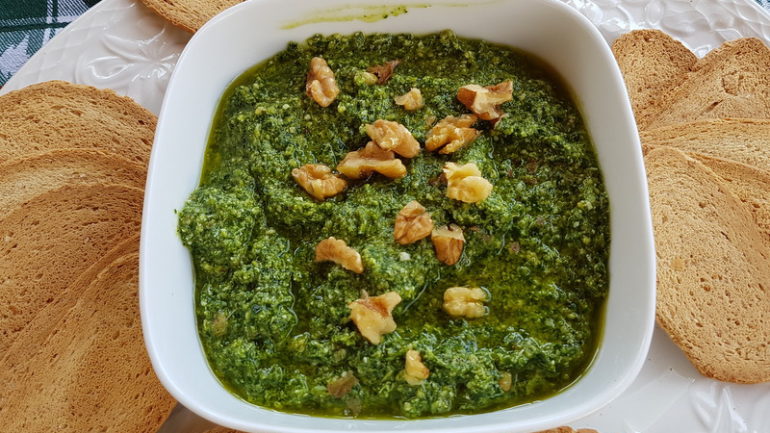 Trofie are short twisted spirals of pasta from Liguria, the Italian region which gave us the traditional basil pesto Genovese, which we all know and love! They pair superbly with pesto because the sauce really adheres to the pasta. However trofie are not the only pasta Italians eat pesto with. Spaghetti is, of course, a popular choice but so too are fusilli, chitarra, maccheroni, gnocchi, trenette, casarecce and mezze penne.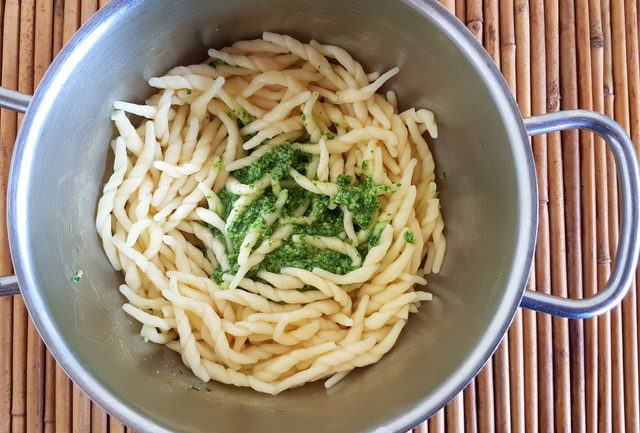 Which ever pasta you use, don't be afraid to make this rocket pesto yourself (the recipe is for either rocket & walnuts or classic basil & pine nuts). It's easy peasy and nothing beats using fresh ingredients!
Buon Appetito!
(see the recipe on page 2)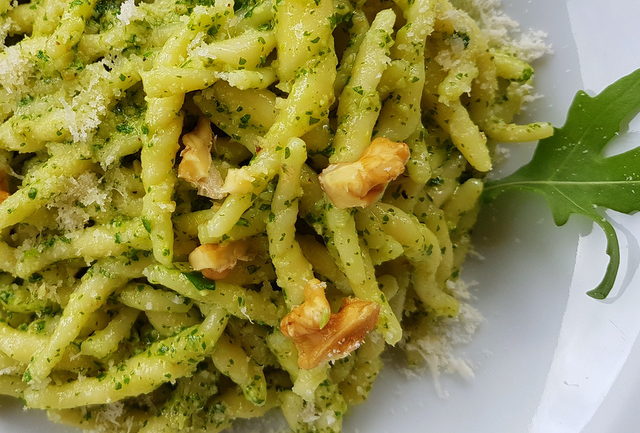 ---