Long Fusilli Pasta with Pesto Calabrese.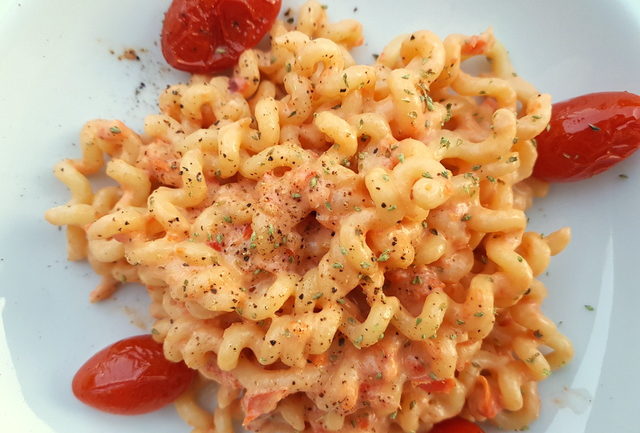 Pesto Calabrese will add spice to your pesto life!
Here's another recipe to spice up your pesto life. Pesto Calabrese is a cold creamy sauce made from tomatoes, red bell peppers and ricotta. It's slightly or very spicy, depending on your preferences, because of the edition of Calabria's famous peperoncino and very aromatic. (go straight to the recipe)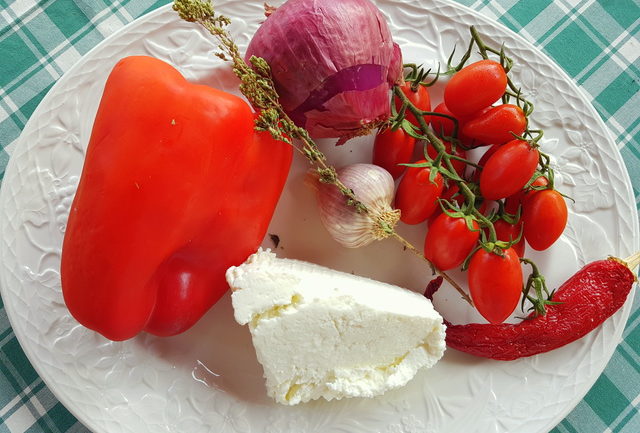 This recipe is not actually an old traditional Calabrian recipe but includes typical ingredients from Calabria and has become very popular here in Italy. So much so, that Barilla and other companies make and sell it as a ready sauce. Although Barilla's version doesn't include ricotta.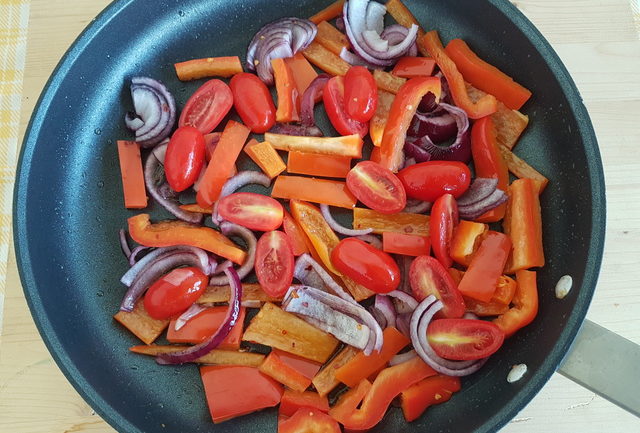 Unlike other types of pesto, this pesto Calabrese is made with some cooked ingredients. The onion, bell peppers and tomatoes need to be cooked before being blended with the cheeses and peperoncino. I have seen some recipes in which they suggest blending all the ingredients raw and then cooking the sauce for 10 minutes in a small saucepan. But I prefer to do it this way.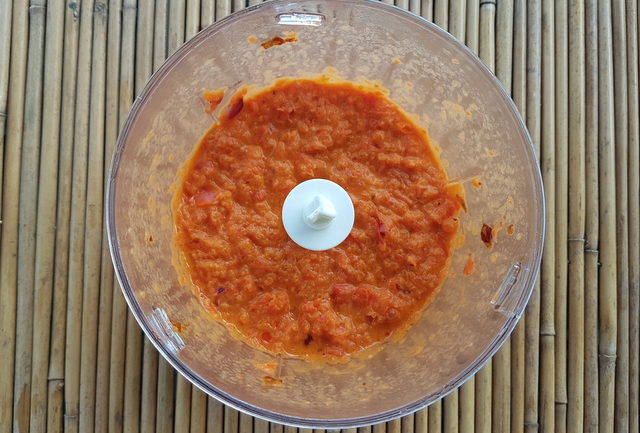 There are number of other versions of this pesto many of which include eggplant or basil or different kinds of onions or Parmesan, or a combination of these. However, the most important ingredients are a good quantity of peperoncino (red chilli pepper) to give it that Calabrian kick and a fresh ricotta to offset the sharper flavours of the other ingredients.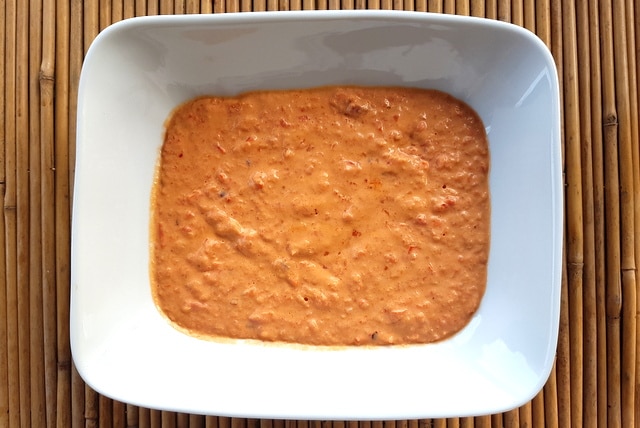 Like all simple recipes, especially those using fresh foods, high-quality ingredients are important and will make all the difference. To get the best result use juicy but ripe vine tomatoes, crisp unwrinkled red bell peppers, Calabrian peperoncino (fresh or dried), fresh Italian ricotta and, if available, Tropea onions.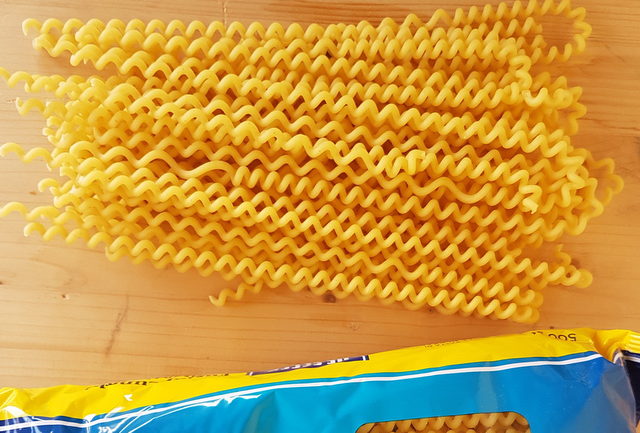 You can prepare a good quantity of this sauce and freeze it in small portions, so you always have it ready. This pesto Calabrese is perfect with long pasta, especially the long fusilli I used. However you can use short fusilli too. You can also serve it as a dip or on bruschetta. If you make enough you can try serving it in different ways to see which you like best. Whichever way you serve it I'm sure it will become a firm favourite!
Buon Appetito!
(see the recipe on page 2)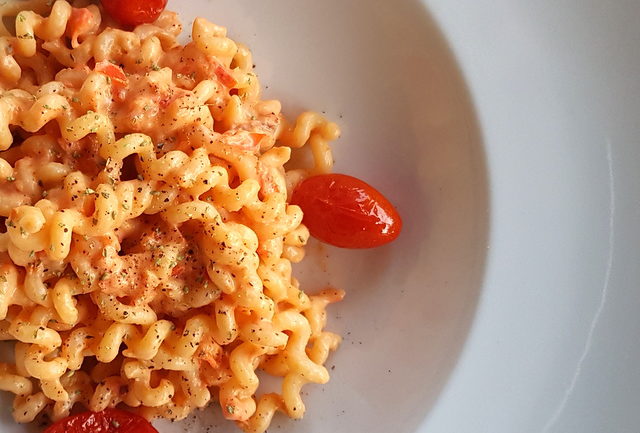 b