Are you a pesto lover? If so, you're gonna love this collection of 15 types of pesto from Italy. From 18th-century traditional basil pesto (pesto alla Genovese) to innovative creations like matcha pesto and mint pesto, this collection showcases the rich diversity of Italian pesto recipes.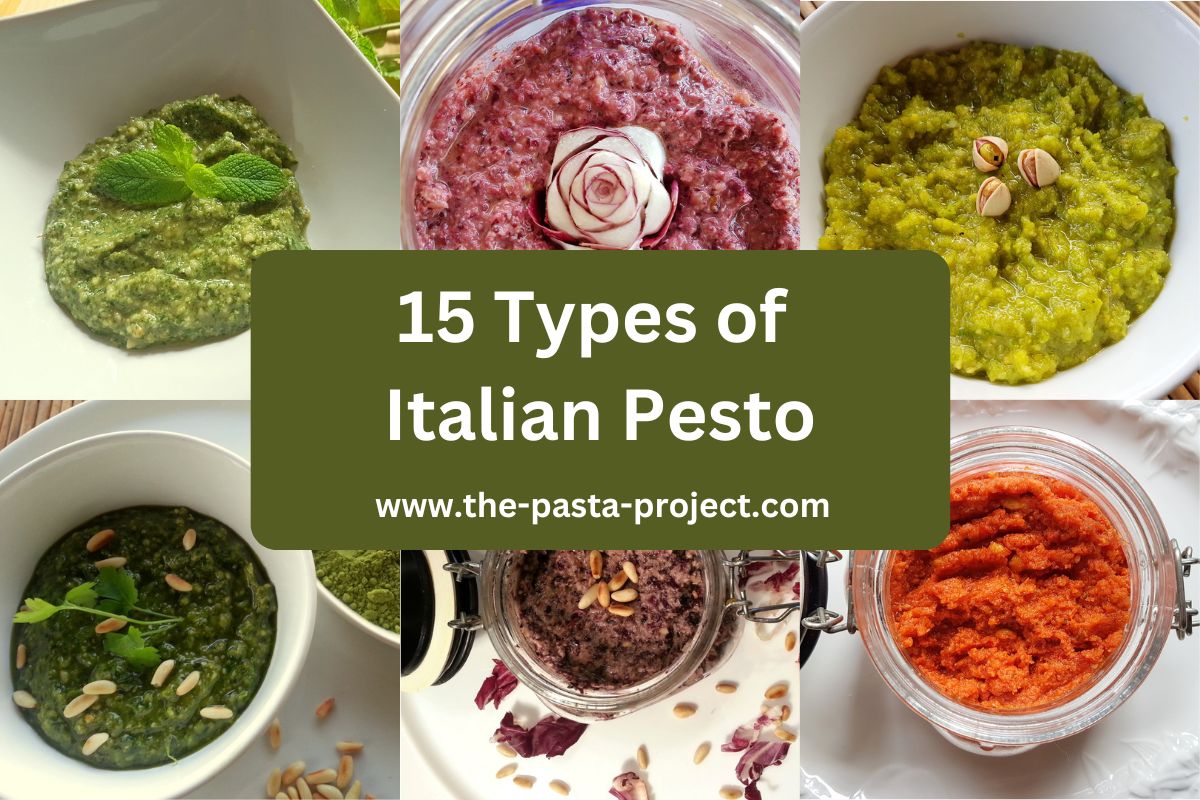 What is Pesto?
Pesto is a traditional Italian sauce that originally comes from Genoa in the Liguria region of northern Italy. The name 'pesto' is derived from the Italian word 'pestare', meaning to pound or crush. In fact, the original method of preparation involves crushing the ingredients using a mortar and pestle.
Originally invented mostly to serve on pasta. Nowadays, Italians eat different types of pesto in sandwiches, on pizza and as a sauce to accompany meat or fish. I also often serve it as a dip!
15 Authentic Italian Types of Pesto
Click on the recipe name for instructions and more info.
Basil pesto, also known as pesto alla Genovese, is one of the most popular types of pesto. The traditional recipe includes fresh basil, garlic, pine nuts, Parmigiano cheese, Pecorino cheese, salt, and extra virgin olive oil. It was developed in the 1800s in Liguria. It is traditionally made by crushing the ingredients together in a marble pestle and mortar.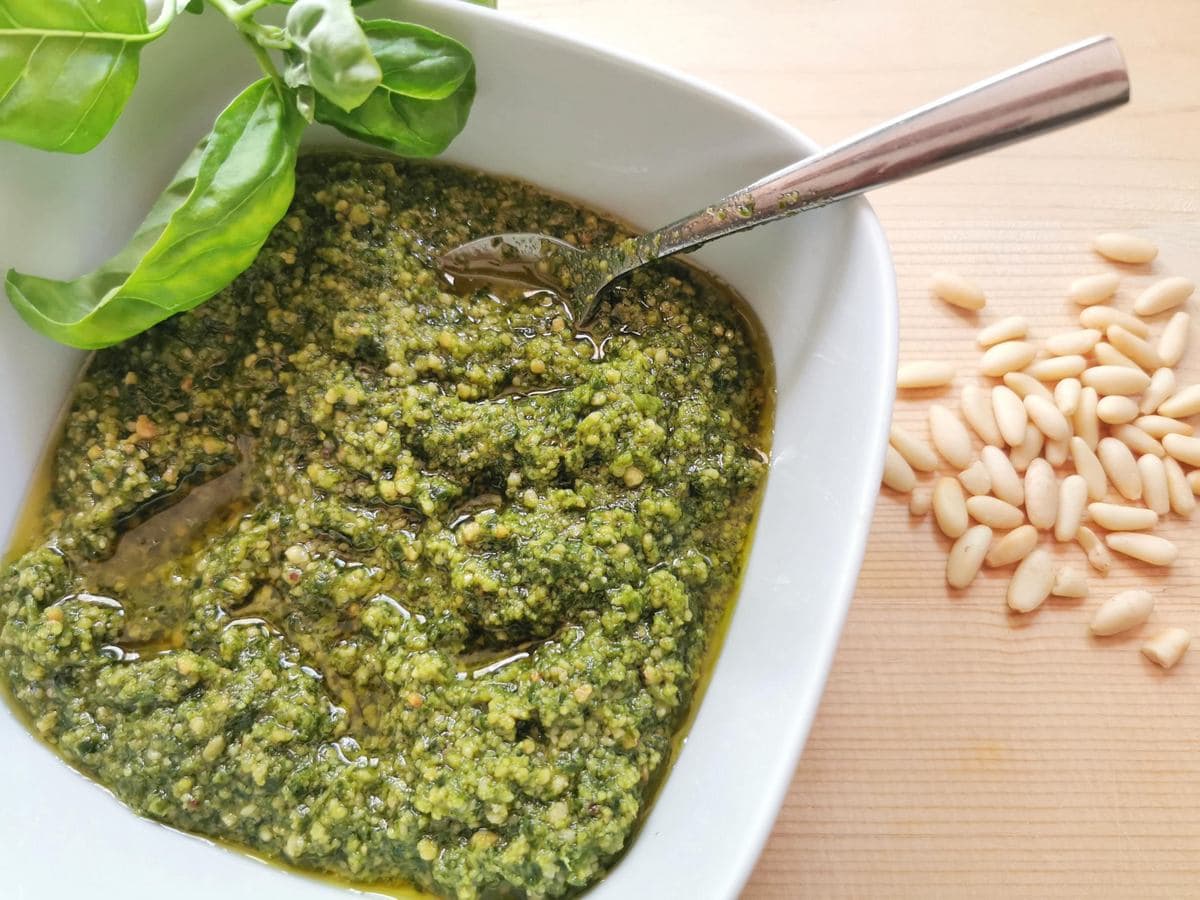 Trapanese pesto, originating from the Western Sicilian city of Trapani, is a fresh and flavorful sauce known for its delicate and refreshing taste. Sicilians call this centuries-old recipe, 'agghiata trapanisa,'. It traditionally includes almonds and tomatoes, lending it a more delicate flavor compared to the classic pesto Genovese.
Sicilians often serve this pesto with busiate pasta, a corkscrew-shaped pasta that pairs well with the sauce's texture.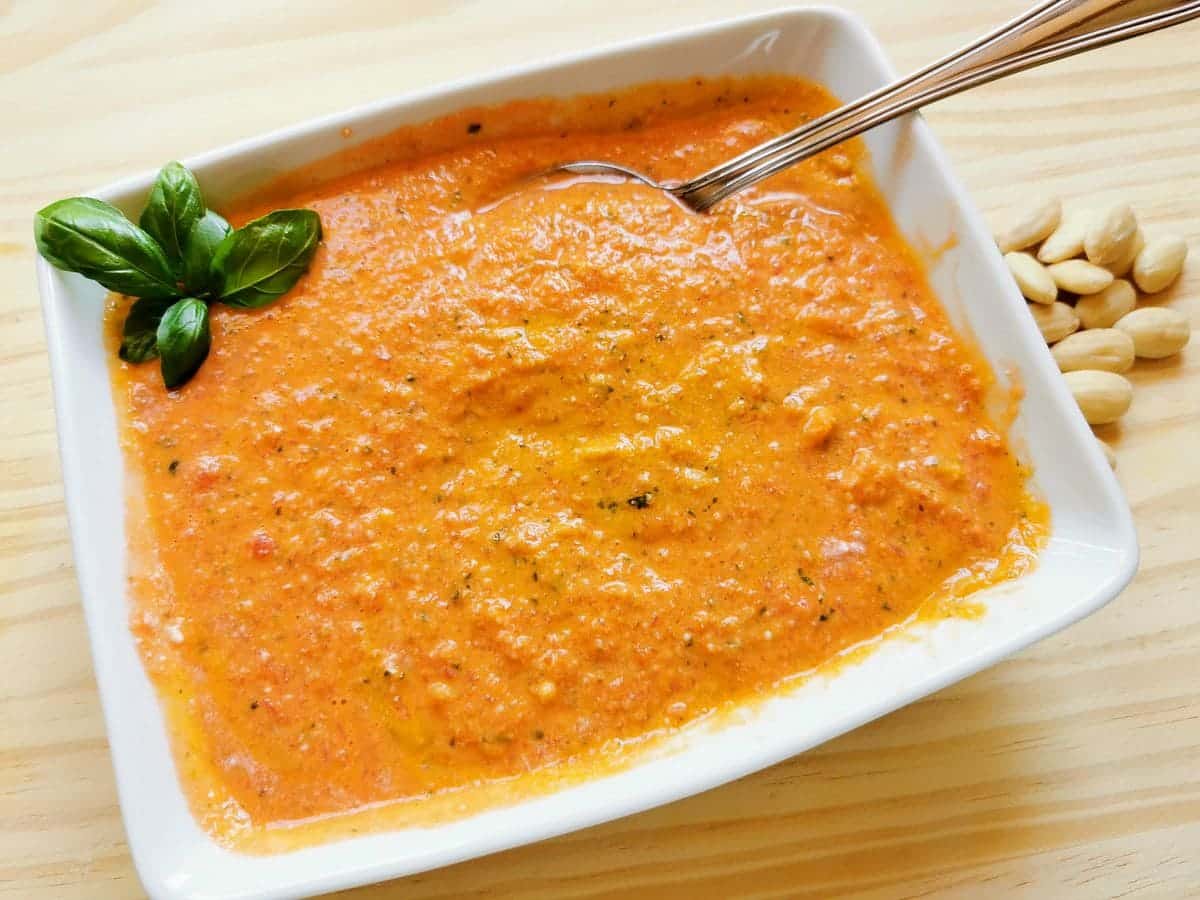 Pesto alla Siciliana is a creamy and light no-cook pesto from Sicily. It uniquely incorporates fresh ricotta, which can be either cow's or sheep's milk ricotta, alongside Parmigiano or grana. It has a really creamy consistency and is very flavorful.
This Sicilian pesto also contains peeled ripe tomatoes, fresh basil leaves, garlic, and a smaller amount of extra virgin olive oil compared to traditional basil pesto.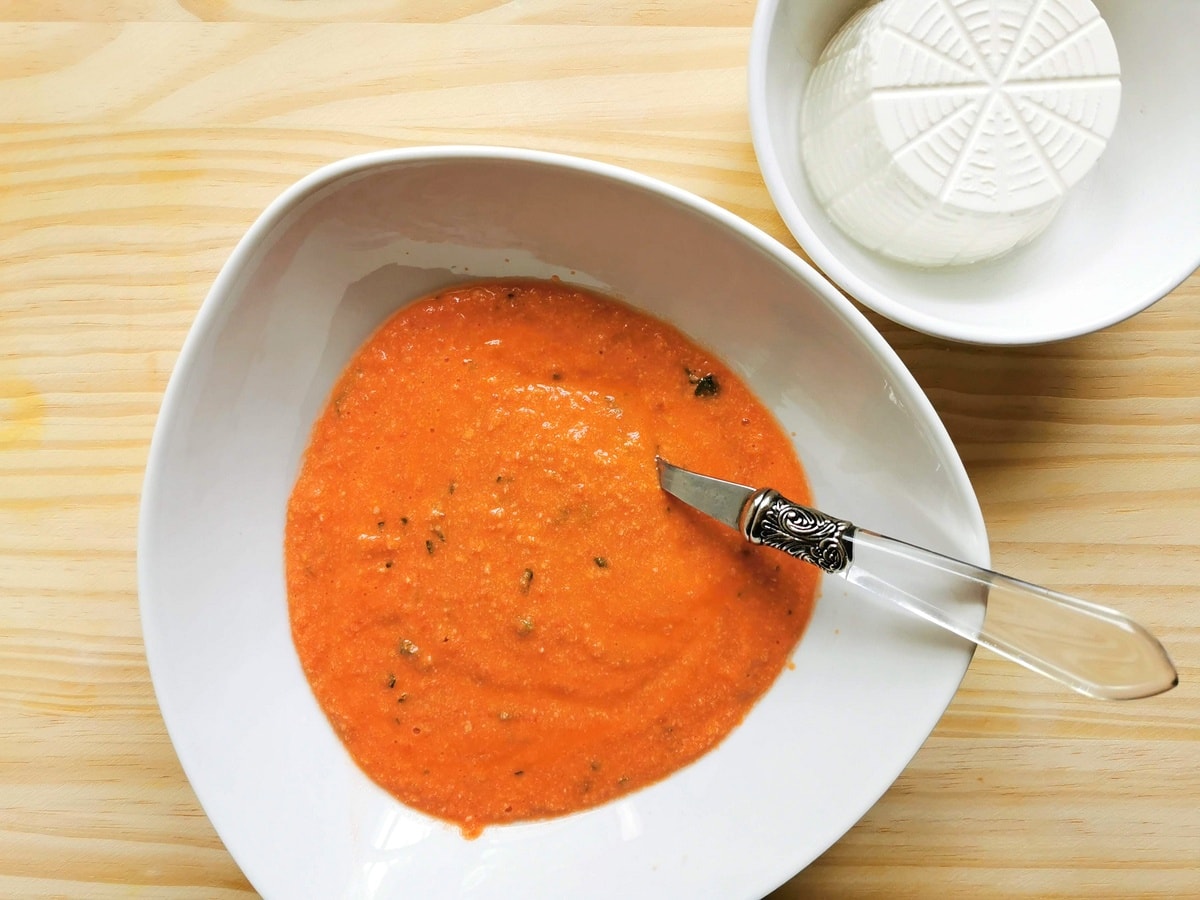 Pesto Calabrese is a distinctive and flavorful pesto from Calabria. It is known for its creamy and slightly spicy profile. Diverging from other types of pesto, Pesto Calabrese incorporates cooked ingredients like onion, red bell peppers, and tomatoes. These ingredients are then blended together to make the sauce.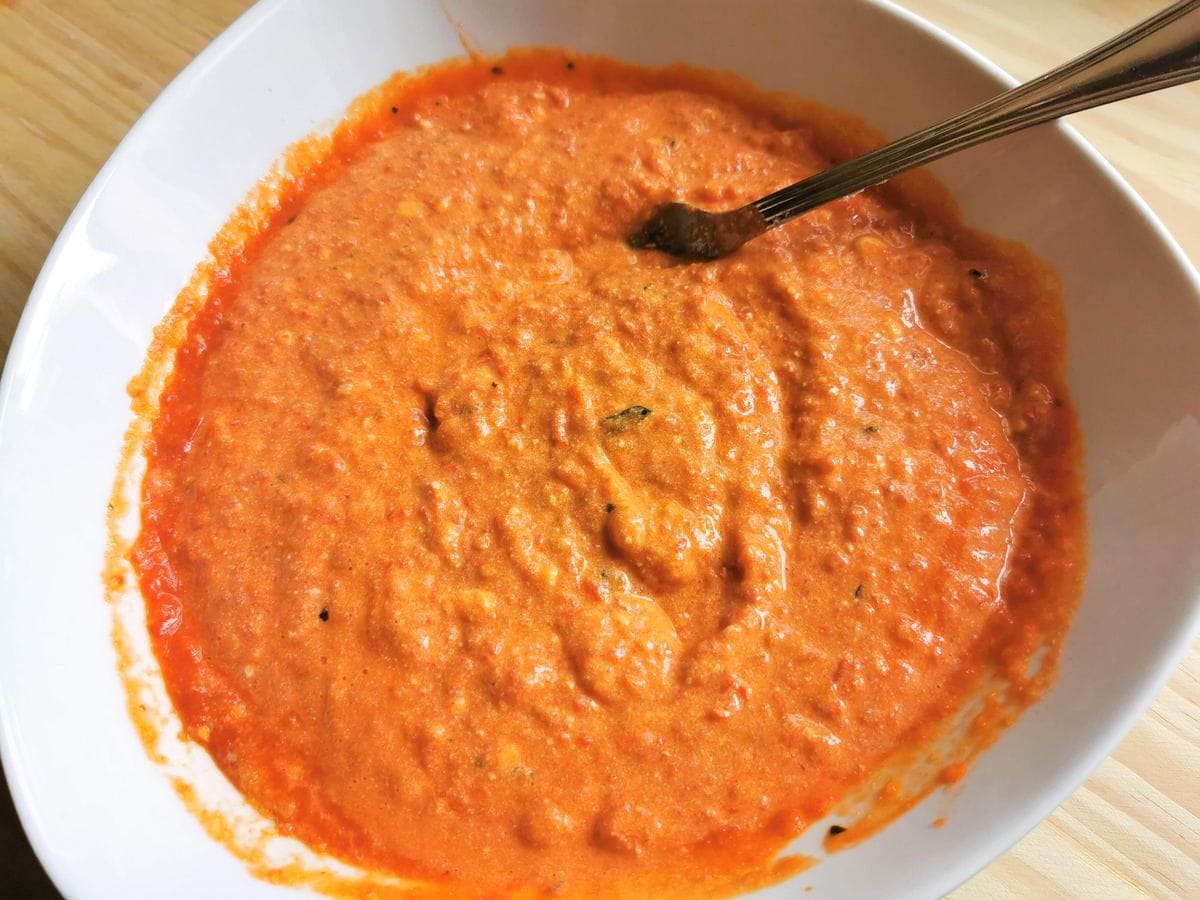 This mint pesto recipe is ideal for summer days, offering a very fresh alternative to traditional types of pesto. It combines fresh mint with basil, pine nuts, grated Parmigiano, and extra virgin olive oil.
The choice of mint used in the pesto will change the flavor of the pesto. Use 'nepitella' or lesser calamint for a milder taste. Alternatively, 'menta Romana', similar to spearmint will provide a more pronounced minty flavor.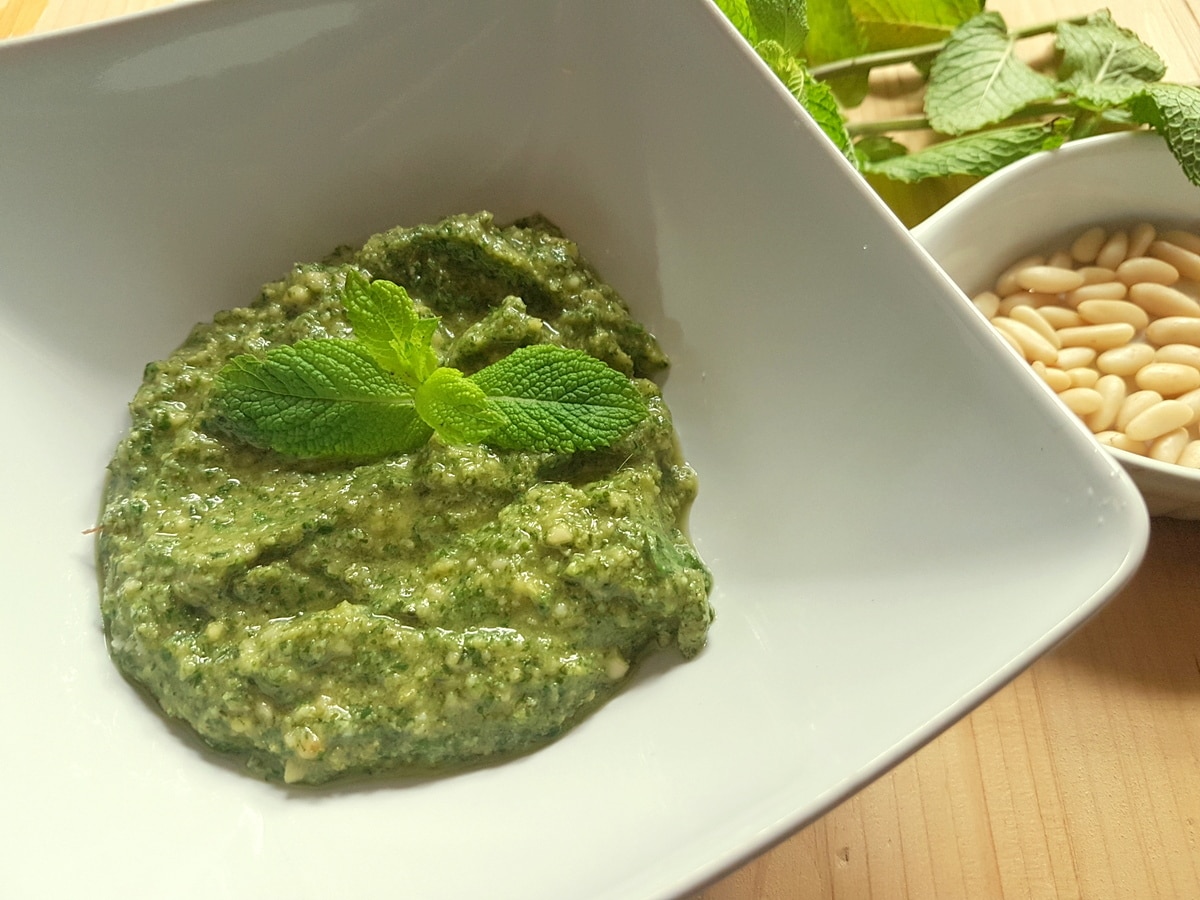 This recipe showcases Sicilian sun-dried tomato pesto, a typical recipe in Sicily. The pesto features sun-dried tomatoes. These provide an intense flavor, enhanced by the addition of garlic, Pecorino cheese, olive oil, pine nuts, and almonds.
This is a very popular and versatile recipe, often paired with foods such as pizza, bread and pasta. However, if you want it served how it is traditionally done in Sicily, pair it with spaccatelle pasta.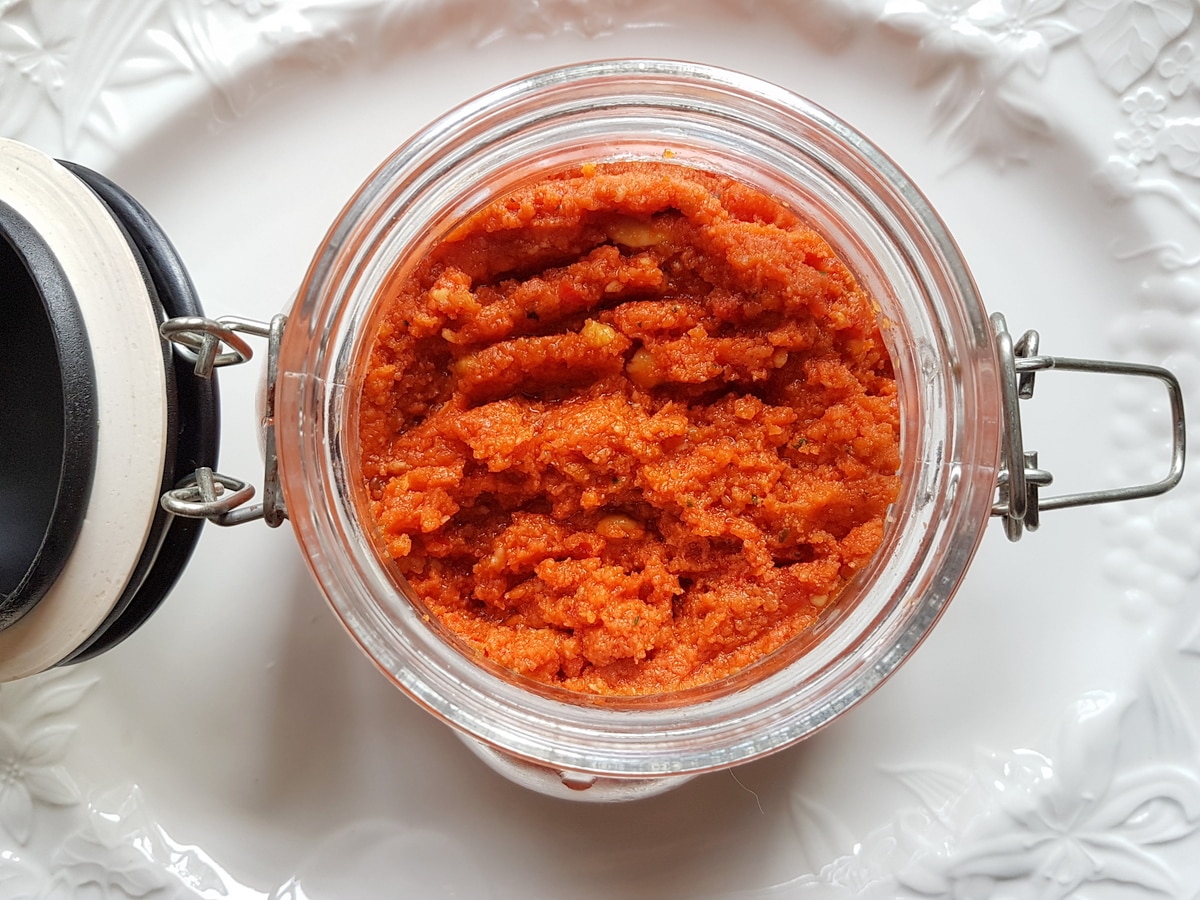 Pistachio pesto is a traditional recipe from Sicily, particularly in the town of Bronte renowned for producing some of the best pistachios in Italy. These pistachios are cultivated in volcanic soil, giving them a richer flavor.
The simplest version of pistachio pesto includes only pistachios, olive oil, salt, and Parmesan cheese. However, variations may include additional ingredients like basil, mint, lemon zest, and garlic.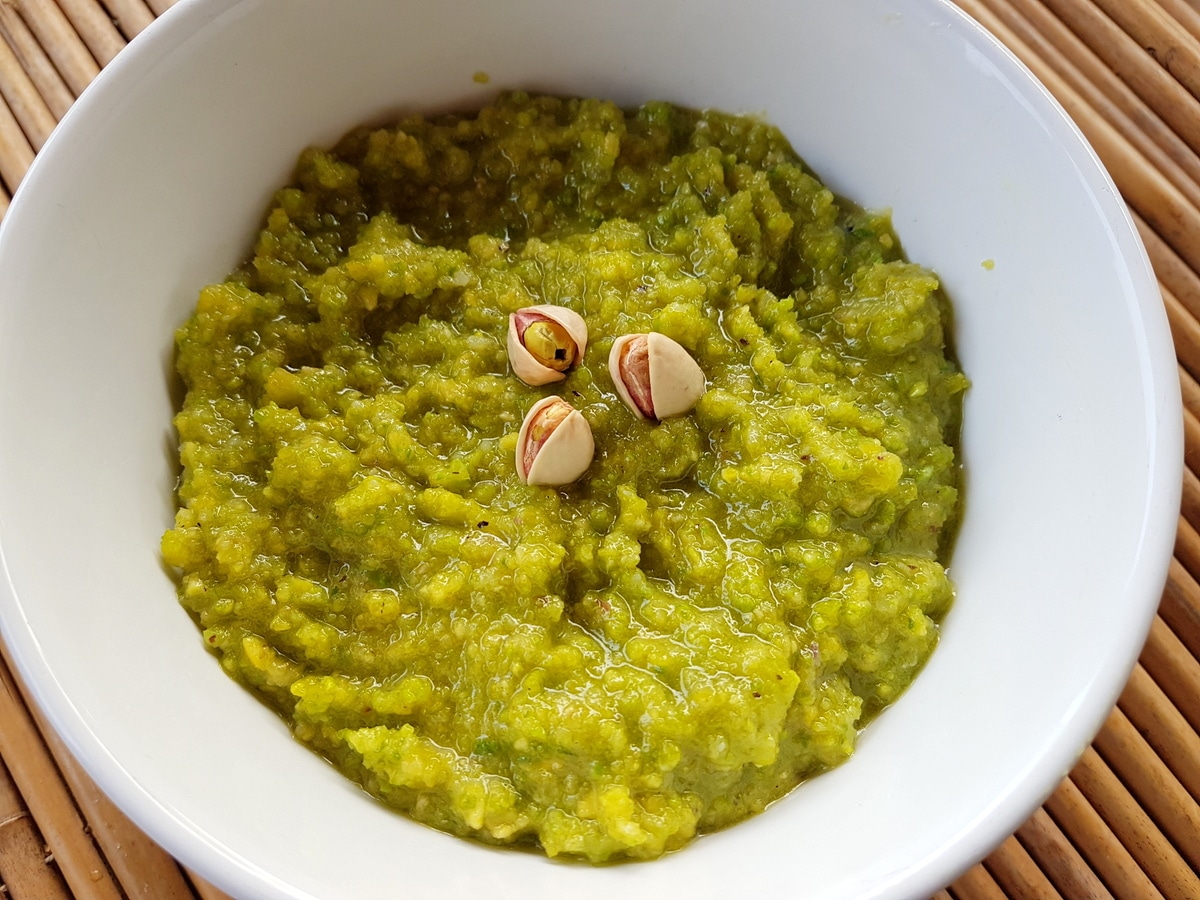 Arugula (rocket) pesto, a delightful alternative to traditional basil pesto, stands out for its slightly peppery and stronger flavor. While wild arugula is more aromatic and pungent, cultivated rocket is preferred in this recipe due to its milder taste.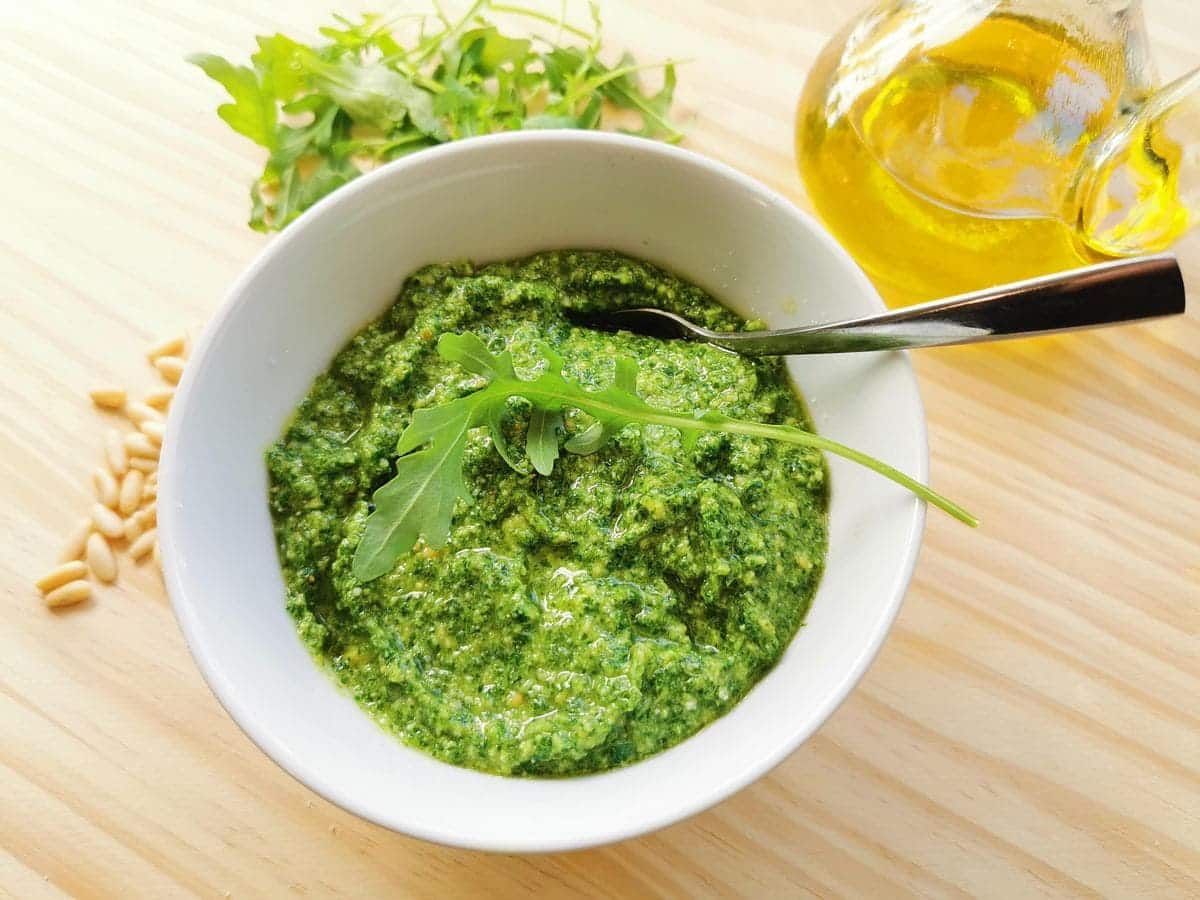 Roasted red pepper pesto is a contemporary Italian type of pesto, loved for its fabulous flavor. It's perfect with pasta, bruschetta, white meat, fish, and also as a dip.
This version combines roasted peppers with basil leaves, grated Parmigiano cheese, extra virgin olive oil, and walnuts, resulting in a delicious pesto.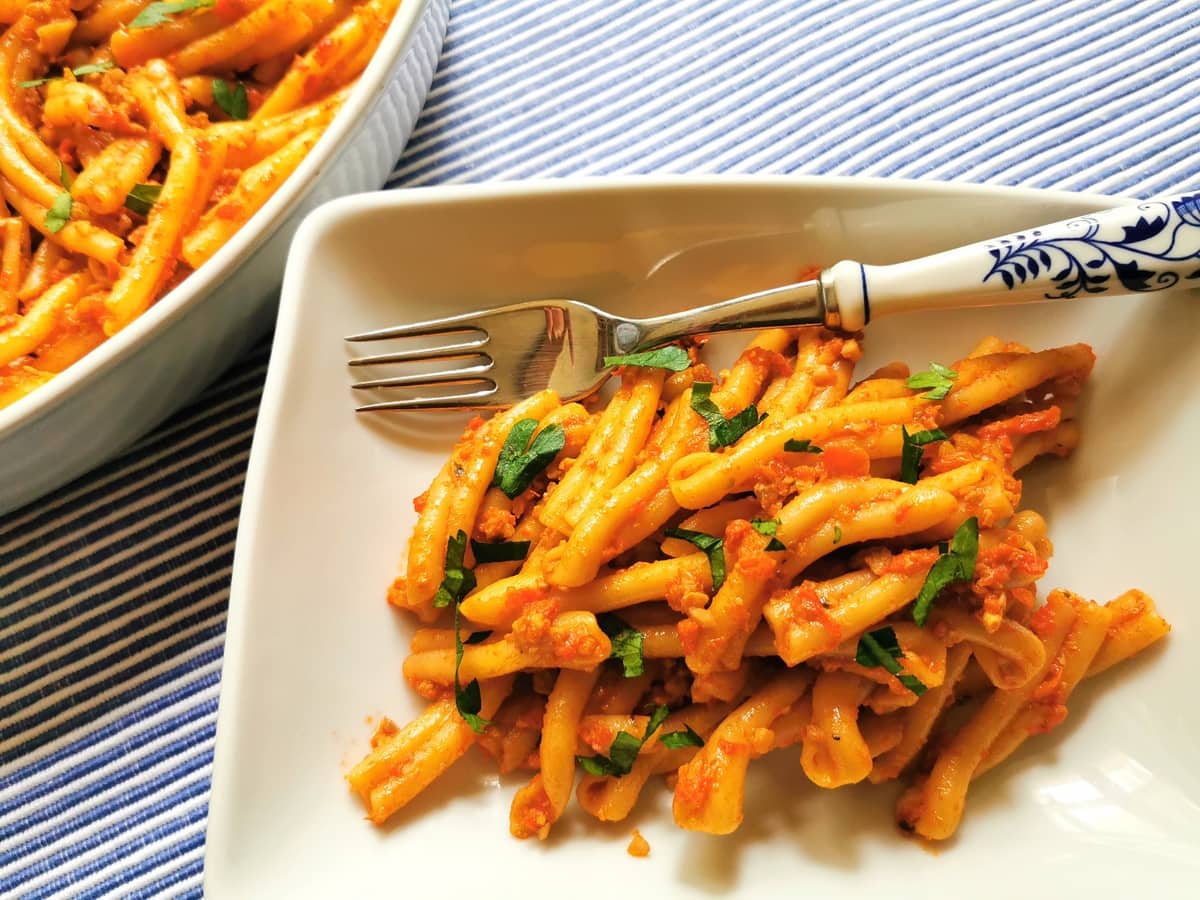 This black olive pesto pasta recipe reflects the culinary heritage of Southern Italy, a region known for its abundant olive production, particularly in Calabria, where 30% of Italy's olives are produced.
The pesto is similar to a rustic olive tapenade and includes olives, basil leaves, sun-dried tomatoes, capers, and olive oil blended to a thick consistency.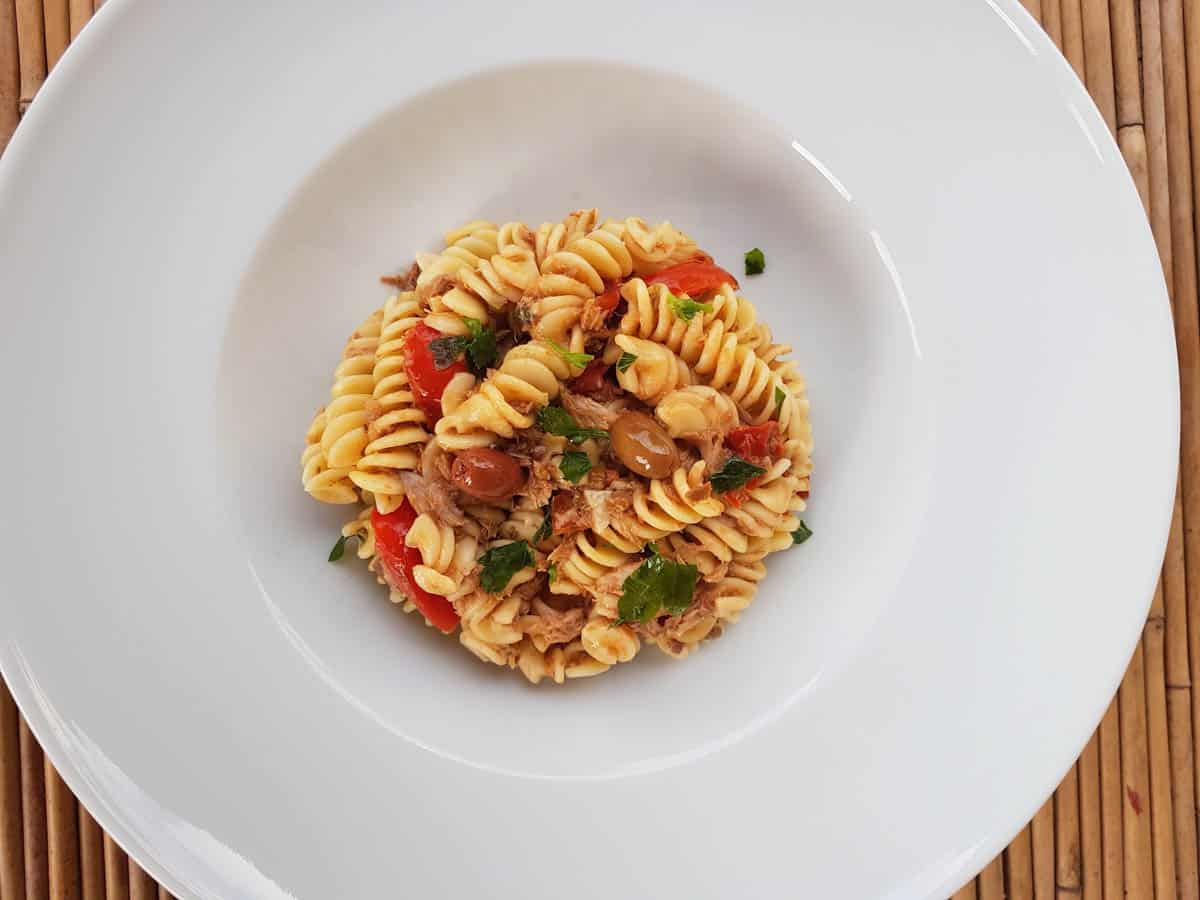 This walnut pesto is a unique recipe from the Italian Riviera in Liguria, Northwest Italy. It is one of the few pesto recipes made with milk, which gives it a creamy texture.
You tend to find this walnut sauce served with homemade pansotti pasta on Sundays and religious days of abstinence from meat such as Christmas Eve and particularly during Lent.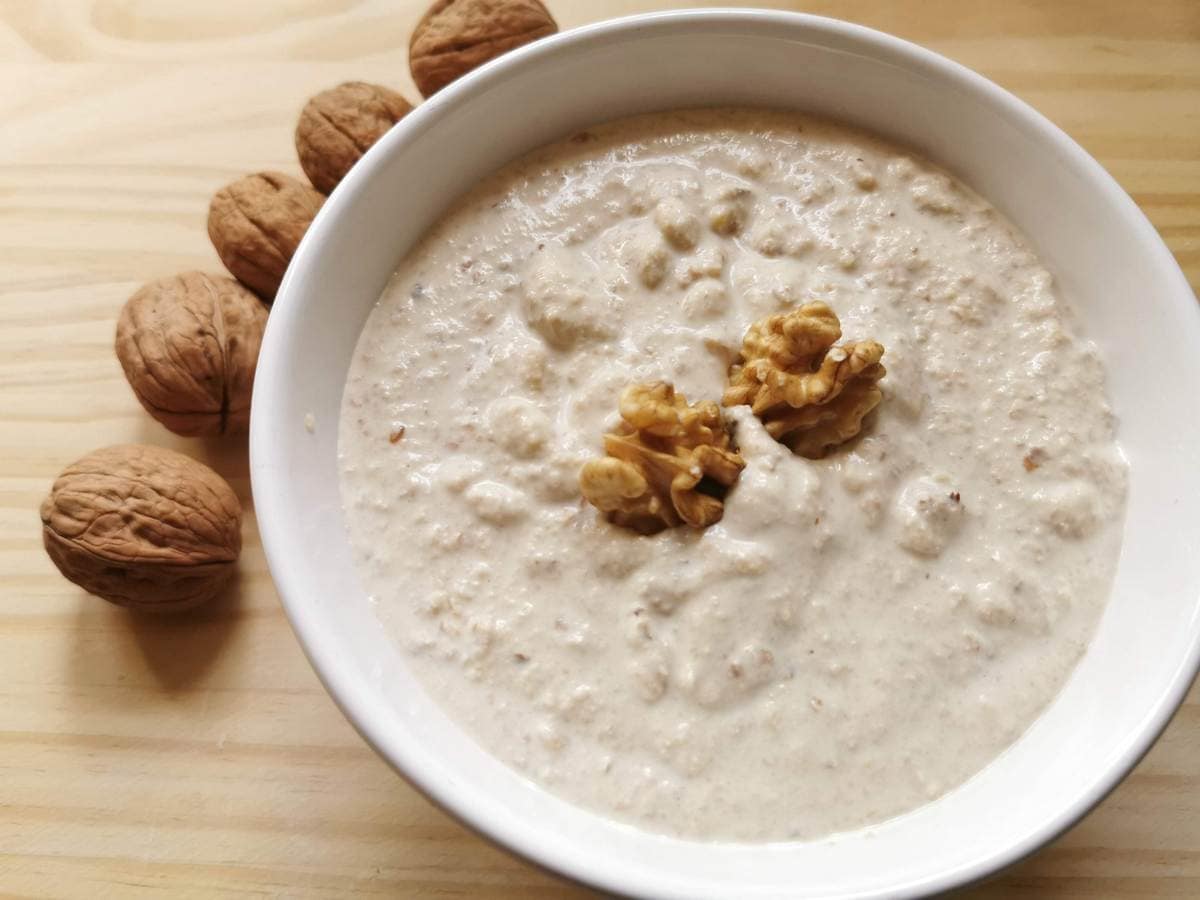 Beetroot and radicchio pesto is a unique and flavorful recipe combining the sweetness of beetroot with the sharp taste of radicchio, an Italian chicory.
This pesto offers a delightful balance of flavors, with the beetroot's sweetness offsetting the radicchio's sourness while contributing a vibrant color.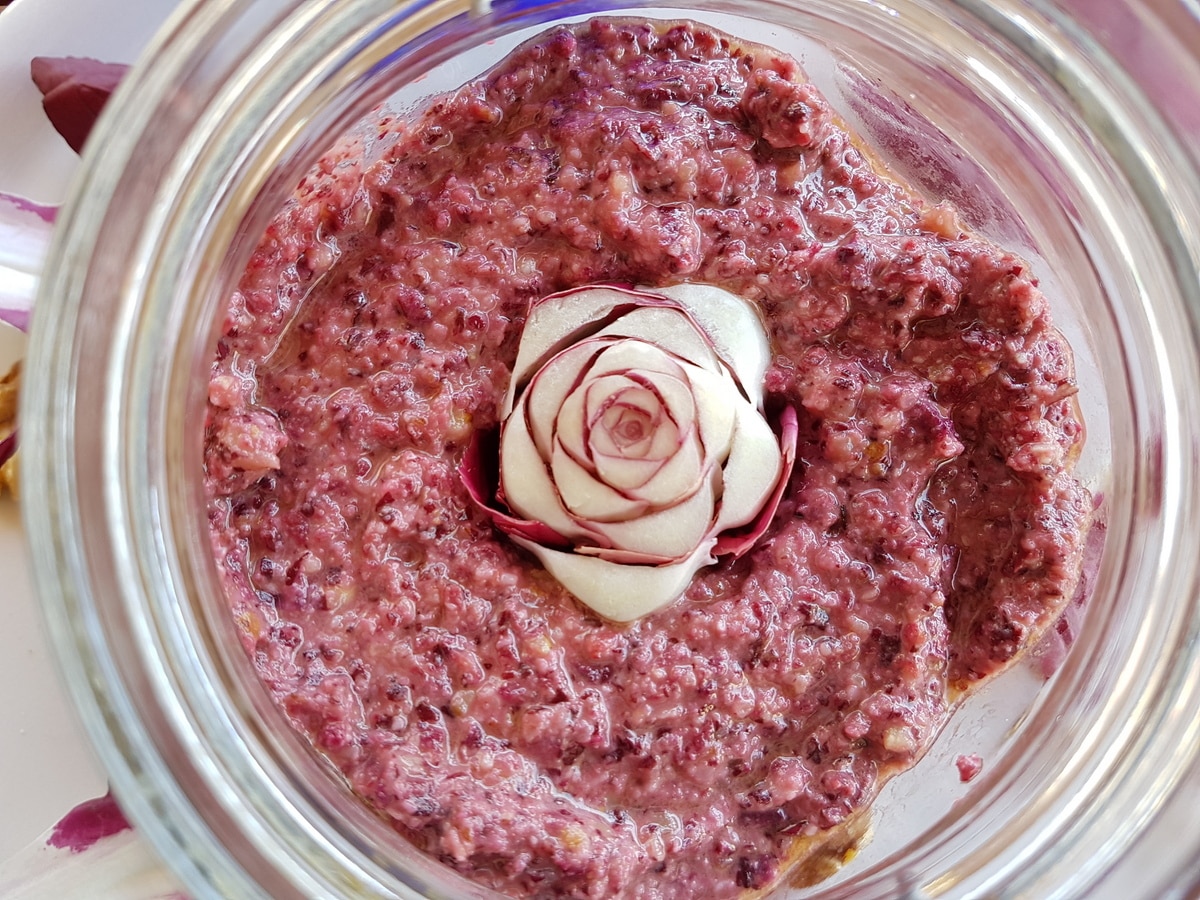 The pumpkin and orange pesto is inspired by one of my favorite special occasion dishes, Osso Buco with pumpkins and oranges. It's a unique pesto that is slightly sweet and pairs well with the addition of olives.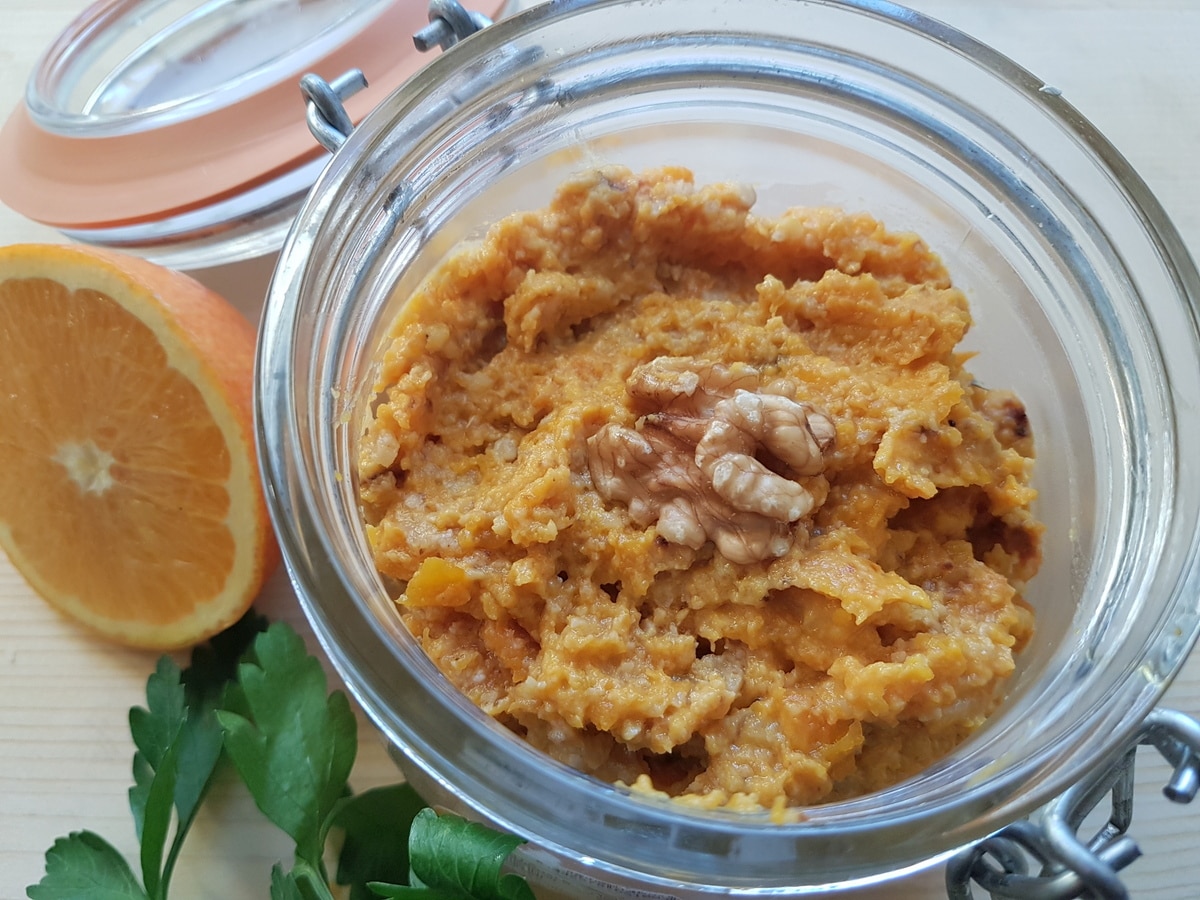 If you're a fan of matcha, this pesto recipe is a must-try for its unique flavor. It blends matcha with mint, basil, parsley, garlic, toasted pine nuts, spring onions, extra virgin olive oil, salt, pepper, and Parmigiano Reggiano. The result is a pesto that marries matcha's distinctive earthiness with the aromatic herbs of traditional Italian pesto.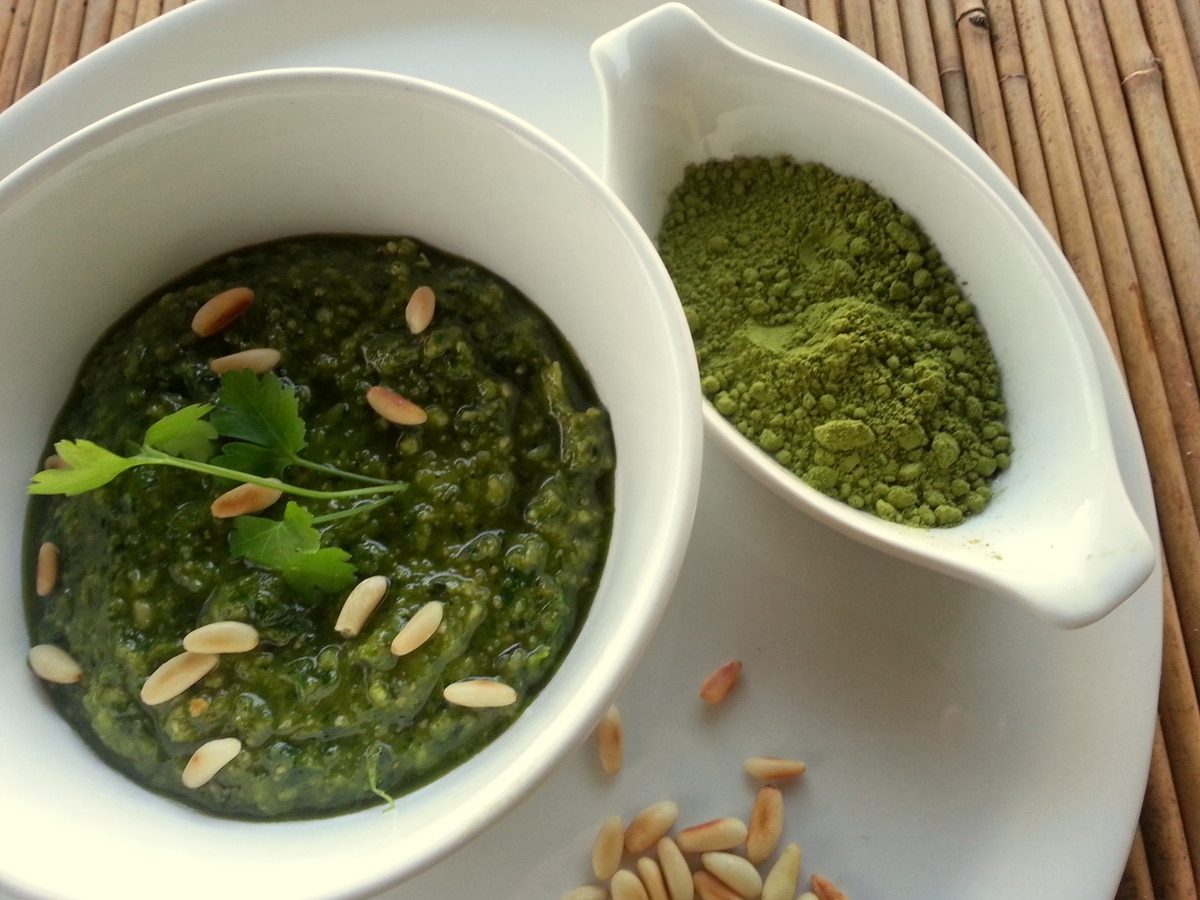 The strong and slightly sour flavor of radicchio pesto pairs excellently with Busiate pasta made from tumminia, an ancient Sicilian grain. The natural sweetness of this pasta balances the pesto's slight sourness, creating a harmonious blend of flavors in the dish.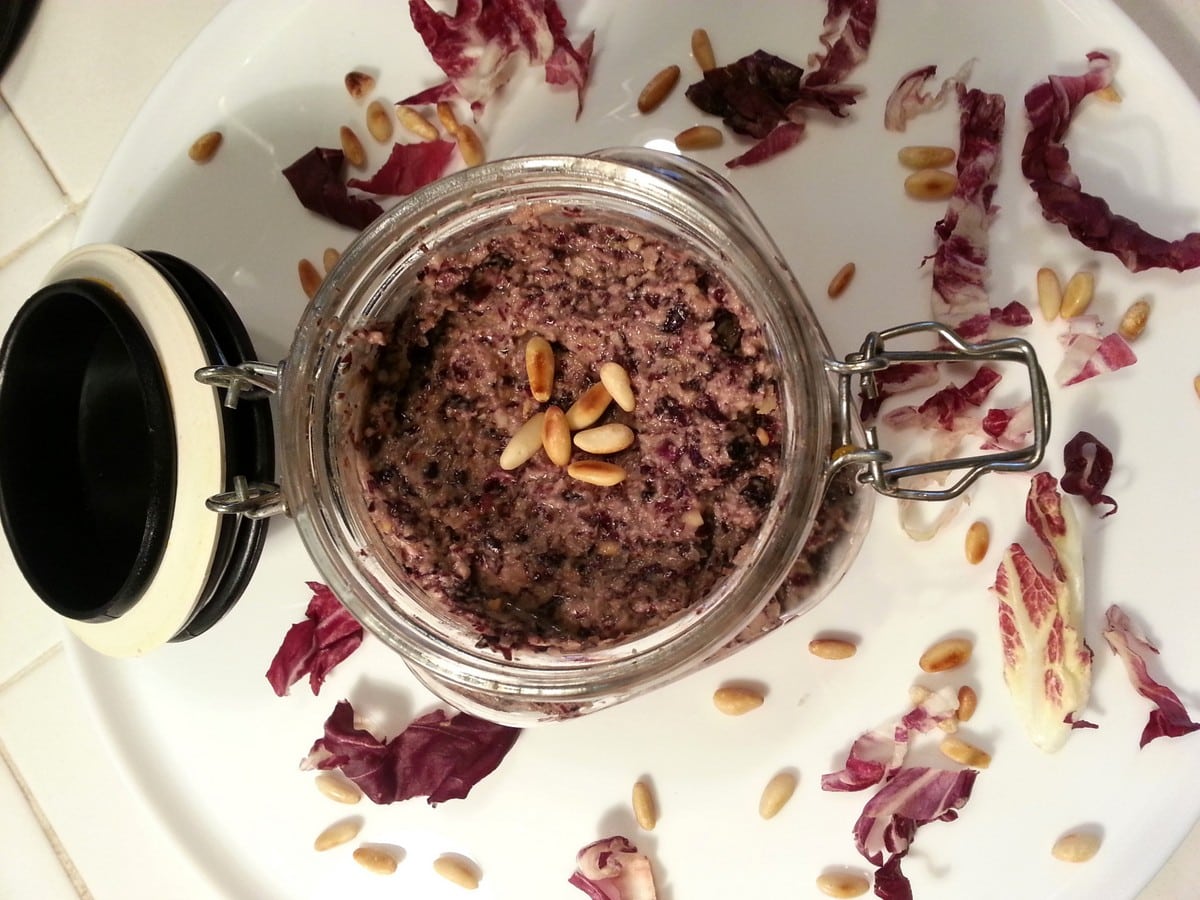 Let me know what you think.
If you make any of these pesto recipes, I'd love to hear how they turn out and if you liked them. Please leave a comment here on the blog or on The Pasta Project Facebook page.
Looking forward to hearing from you!
Buon appetito!
If you are interested in learning how to make homemade pasta and different types of gnocchi, check out my shop page for some great video online courses from my friends in Rome! Nothing beats learning to make pasta from Italians! Plus while you're there why not order a copy of my autumn/winter pasta recipes cookbook!?
Pin for Later: