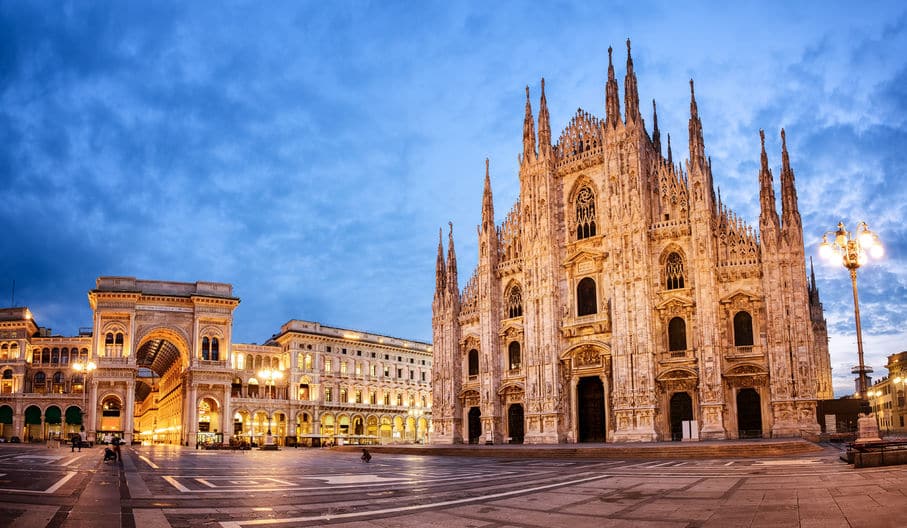 Think Italian lakes, fashion and osso buco: think Lombardy!
Although there are still many places I would like to visit in Lombardy, it's a region I've been to many times. Even before I came to live in Italy, I had already fallen in love with the most well-known of Lombardy's lakes such as Maggiore, Lugano, Como and Lake Garda, having spent a number of holidays on their shores! And, of course, I'd also been to Milan the region's capital and home to Italy's fashion industry and da Vinci's Last Supper. Since moving here, I've gotten to know the more southern parts of the region, such as the beautiful Oltre Po area and the historical city of Mantova.
Lombardy is one of Italy's northern regions. It is bordered by the Alps to the north and the Ticino, Mincio and Po Rivers on the sides and to the south. Mantova and Pavia, two provinces located just beyond the Po River, are also part of Lombardy.
The landscape is mostly flat except for the mountainous Alpine and pre Alpine area to the north and some soft hills and marshlands. The area leading up to the Alps is home to the lakes I mentioned before. The climate around those lakes is quite mild because of their vicinity to the mountains. In fact, they seem to have their own micro-climates which actually allows the cultivation of citrus fruits, olives and wine grapes. So, despite the cold winters in most of the region, Lombardy is also able to grow crops that one would expect to find further south in the warmer Italian regions.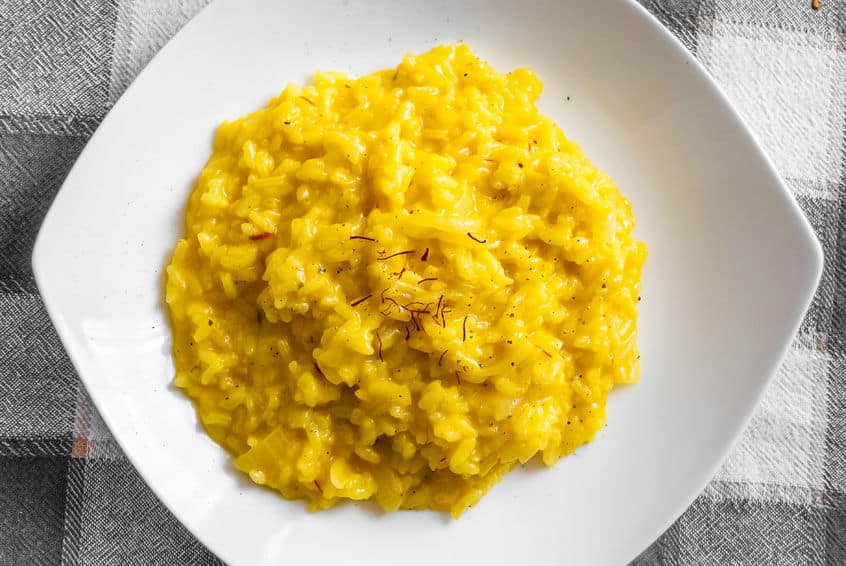 Because a lot of the region is well irrigated flatland, Lombardy has a highly productive agricultural industry producing crops such as rice, maize, wheat, sugar beet and animal fodder. There are also lots of cattle and dairy farms. Obviously the most common crops dictate the region's cuisine and in fact the Lombardy kitchen is very different to that of the southern Italian regions. Rice and polenta are the staples here, as are beef and veal. The region is also home to many well-known Italian cheeses such as gorgonzola, robiola, grana padana and taleggio. I guess Lombardy's most famous dishes are probably risotto alla milanese, cotoletta alla milanese, vitello tonnato and osso buco.
Polenta and rice rule in Lombardy but they have some great pasta too!
Unlike most of Italy, the people of Lombardy don't traditionally eat a lot of pasta, more polenta and/or rice. Of course, it's possible to find and eat pasta in the region's many good restaurants but mostly it doesn't originate there. Some worth trying pastas that do come from the region are pizzoccheri from the Valtellina, a type of tagliatelle-like pasta made from buckwheat flour and served with boiled vegetables and local cheese (see my earlier post about pizzoccheri); tortelli di zucca (pumpkin tortelli) from Mantova, a ravioli-like pasta stuffed with rich, sweet pumpkin (a definite must try if you are visiting that city!) and also from Mantova pumpkin gnocchi. Casoncelli from Bergamo are another ravoli like fresh pasta from Lombardy. These are usually filled with a slightly sweet meat filling and typically served with melted butter flavoured with pancetta and sage leaves.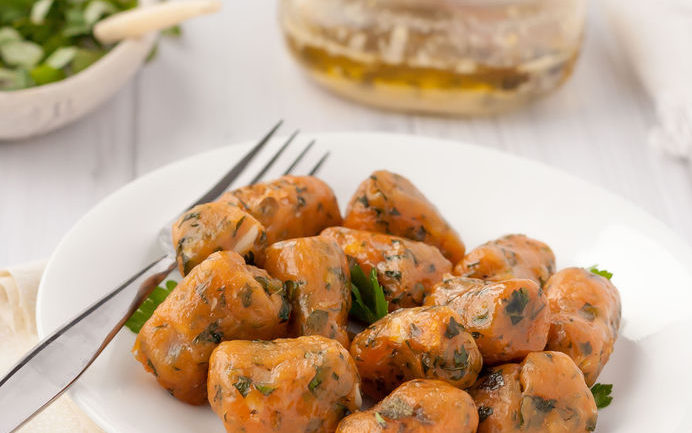 Also worth a mention are marubini from Cremona. These filled egg pasta usually contain braised beef, as well as, pork and veal (all of which have been cooked in different ways), grana padano cheese and nutmeg They can be found squared, rounded or in half-moon shapes and are usually handmade and served in a clear broth made from beef, pork and chicken.Actually a very laborious dish to prepare!
And finally the very unusual tortello amaro (bitter tortello) from Mantova, another filled egg pasta which has a bitter flavour because the filling contains balsam herb (costmary). These are usually served with melted butter and sage.
So although the people of Lombardy aren't as partial to pasta as other Italians, they make and eat some wonderfully unusual pasta dishes. I'm planning to share recipes for some of these with you as I eat and cook my way through the pasta of Italy. In the meantime, if you're ever in Lombardy, do look out for these traditional pastas and try them if you get the chance. I promise you won't be disappointed!