Italian lamb lasagna.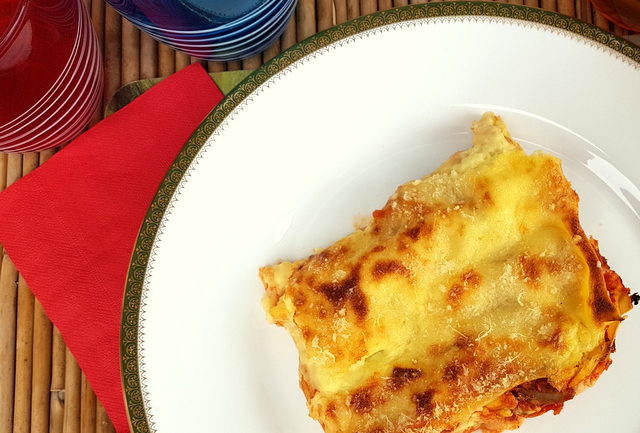 Lasagne al forno con agnello.
When it comes to lamb with pasta dishes I have a number of favourites that I have already posted here on The Pasta Project. Recipes like pasta with lamb and artichokes or lamb ragu with Sardinian gnocchi or fusilli with lamb ragu from Molise are all incredibly delicious. This was the first time I made a lamb lasagna and I have to say it takes the lamb and pasta combo to another level of deliciousness!
(click to go straight to recipe and leave feedback)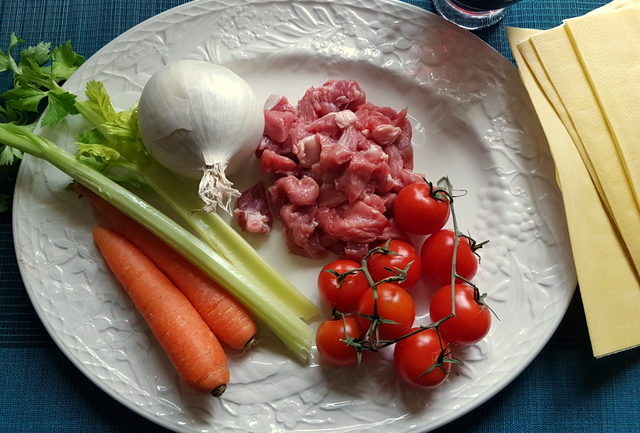 Lamb for Easter
With Easter on the horizon, I've been thinking about what to cook for family and friends over the holiday weekend. Lamb is a must for Easter here in Northern Italy. Well, throughout Italy actually! The rest of the year, it isn't eaten so much in Veneto where I live, so not so easily available.  Although it's popular year round in other regions. This is a great pity in my book because I love lamb.! However, I've learnt to compromise and make good use of what I can find.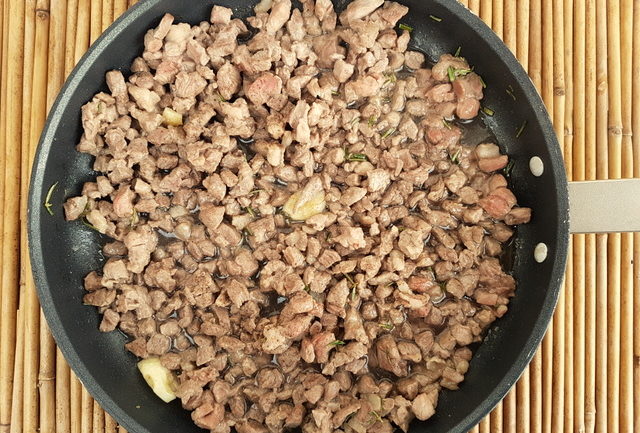 Lamb in Italy.
Luckily, one of the easiest ways for me to serve the cuts of lamb I can find is with pasta. Lamb with pasta may sound unusual to some.  But it's not only traditional in a number of Italian regions such as Sardinia, Molise and Abruzzo, it's also really delicious.  I usually buy large meaty chops like neck chops and cut the meat off the bone. I use the bones to make stock and the meat in the pasta sauce.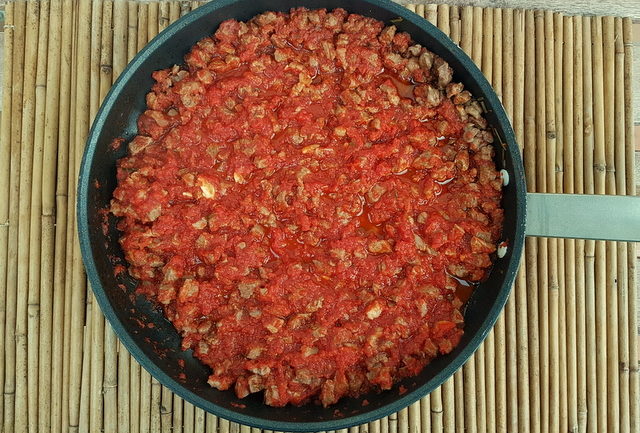 What goes into this lamb lasagna.
The sauce for this lamb lasagna is pretty similar to other lamb ragu recipes. But putting the ragu together with the lasagne sheets and béchamel and baking it all in the oven makes a dish that is much richer in taste than other lamb and pasta recipes.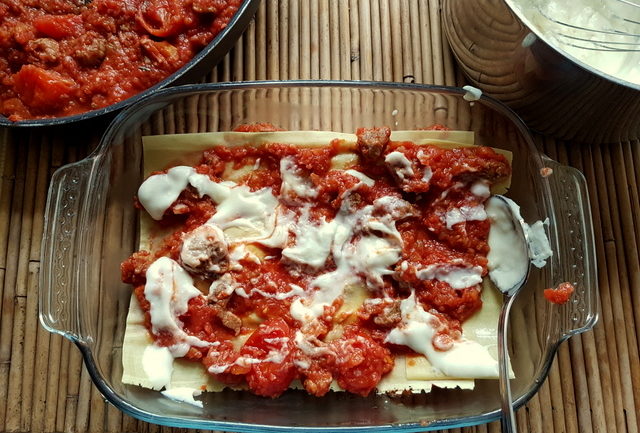 For the pasta, I used fresh pasta sheets from Giovanni Rana, not homemade but very good. Of course you can make your own lasagne sheets or use dried lasagne. If using dried pasta you will need to semi-cook the sheets in boiling water before putting the dish together.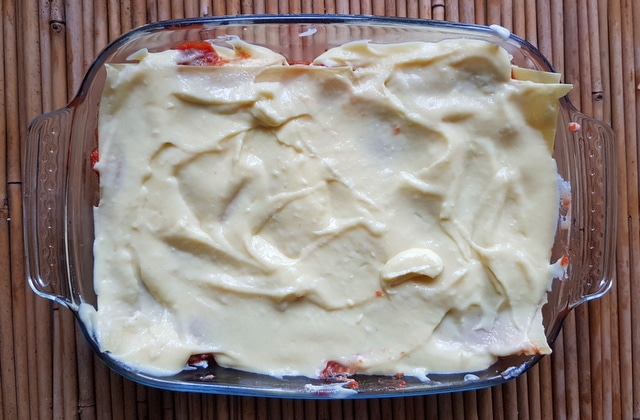 Perfect for Easter!
This lamb lasagna recipe is not my invention. Although not a traditional lasagne al forno, there are many Italian recipes for this dish. Lasagne al forno is a popular choice in Italy for family lunches and when feeding large numbers. Making a lamb lasagna at Easter combines two culinary traditions and has become very popular.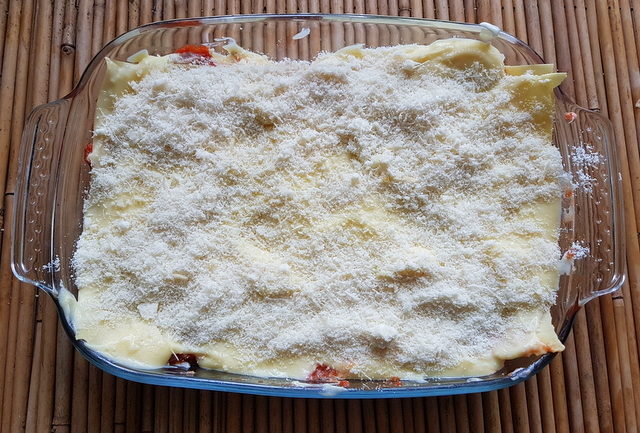 Some recipes for lamb lasagna  involve making quite a complicated ragu with lots of ingredients, including different meats and vegetables. I decided on a simpler sauce. Lamb that's been cut into small pieces doesn't need to be cooked for very long. However, if you add other meats then the ragu will need to simmer for longer.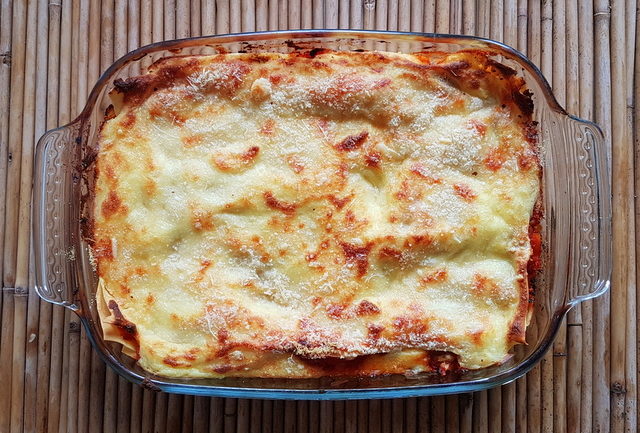 As I mentioned before, this was the first time I had made a lamb lasagna. It definitely won't be the last. In fact, I think this will most probably be my lamb pasta recipe for Easter. What will you be making?
Buon appetito!
(go to next page for recipe. Just scroll down and click 2)