This homemade Sardinian gnocchi (malloreddus) in lamb broth is a traditional recipe from the island of Sardinia. Typically, this would be a 2 in 1 recipe in which the meat and potatoes are served separately to the pasta and broth. However, it is great eaten as a hearty and filling one plate meal too.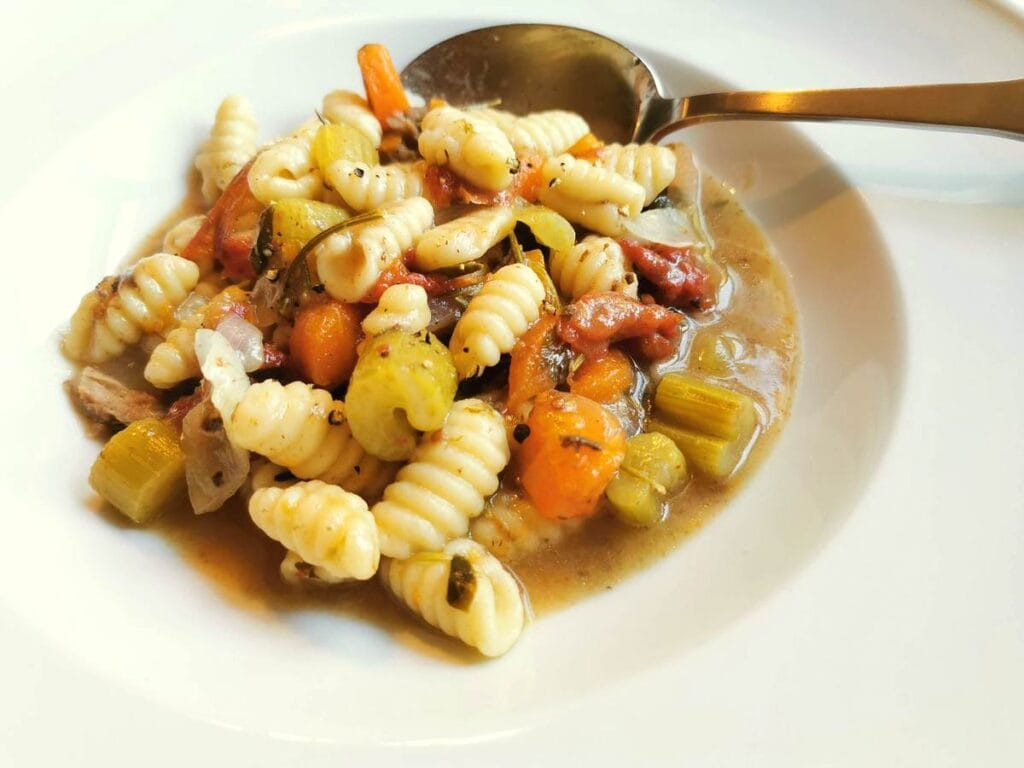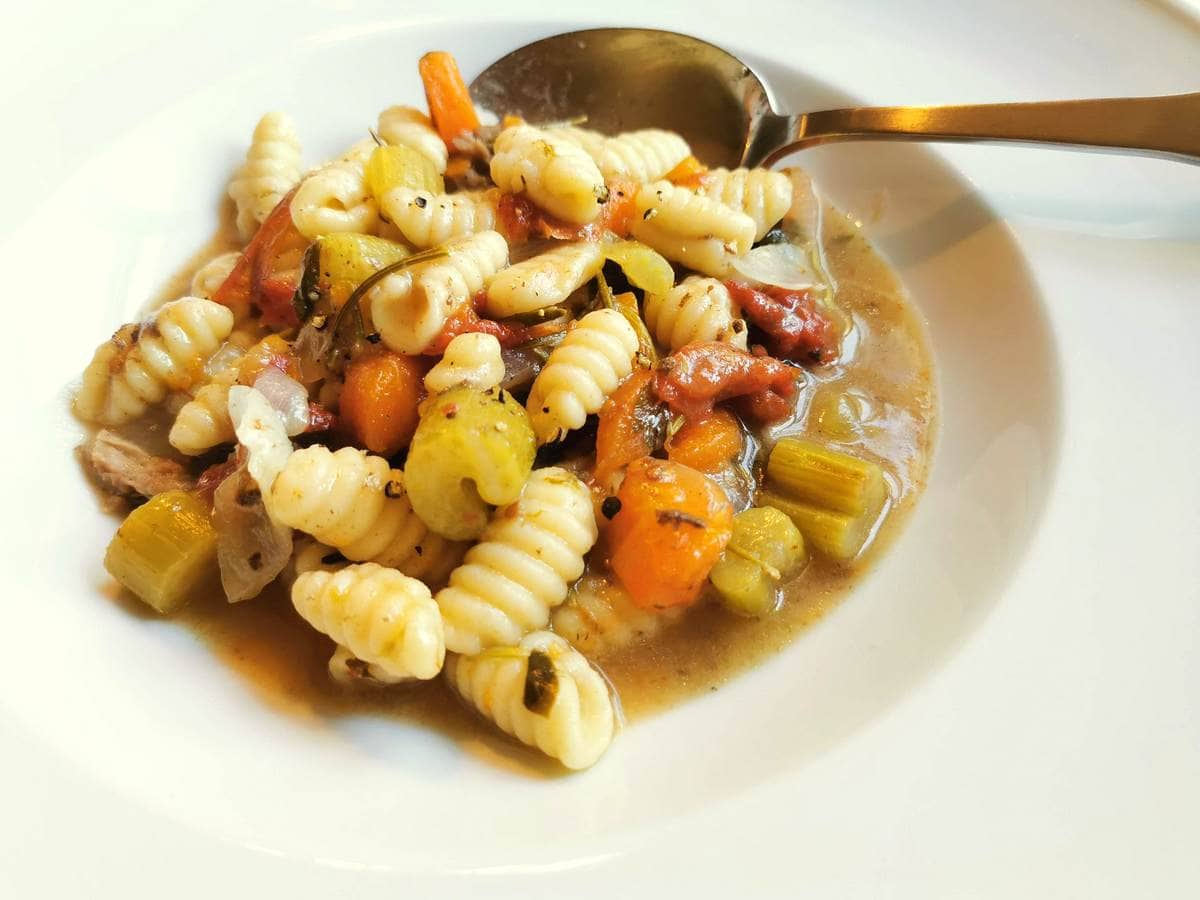 Malloreddus in brodo di pecora.
Like many old traditional Italian recipes, this Sardinian gnocchi in lamb broth has its origins in what Italians call 'la cucina povera'. This is the kitchen or recipes of the peasant and farming communities of the past. Sheep farming has been an important economic activity in Sardinia for thousands of years. So, as you can imagine, both lamb and mutton have a starring role in many Sardinian dishes, as does sheep's cheese.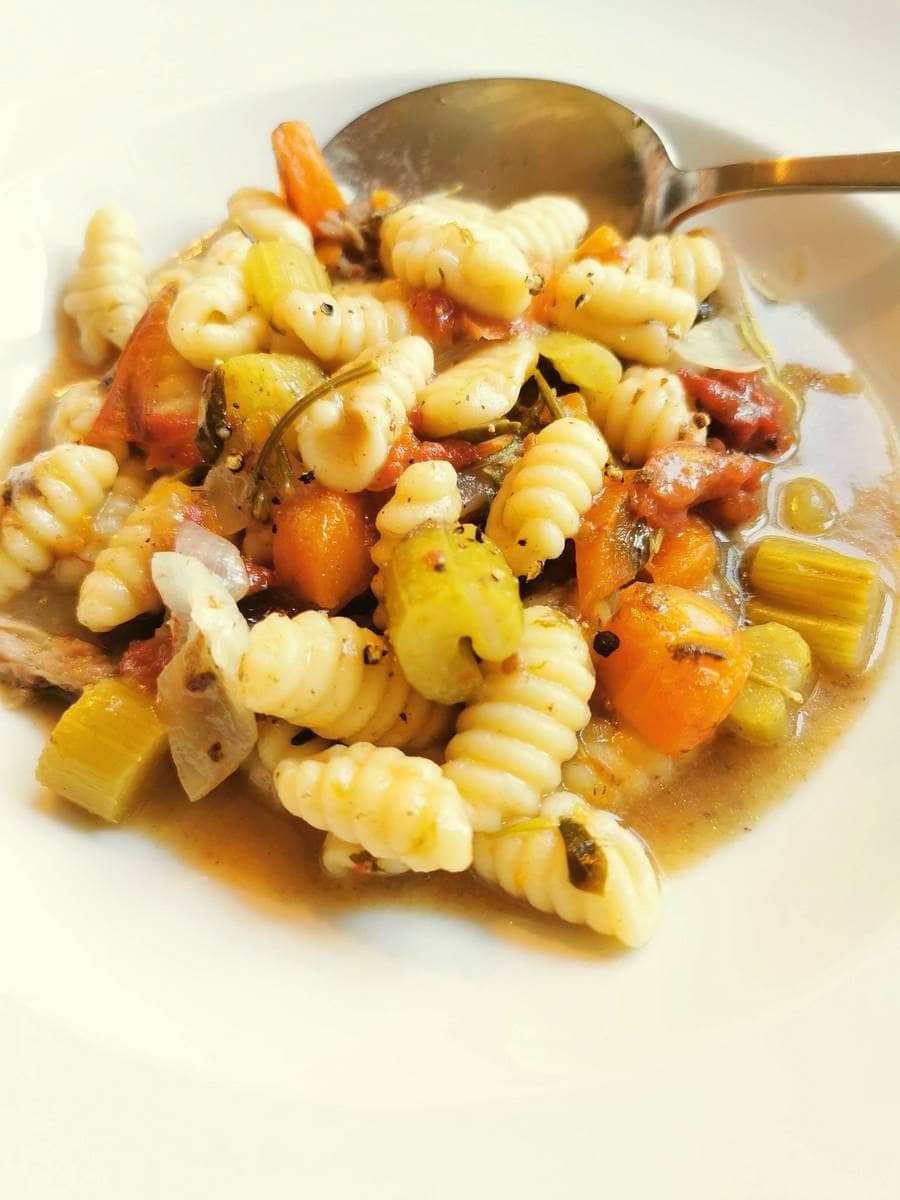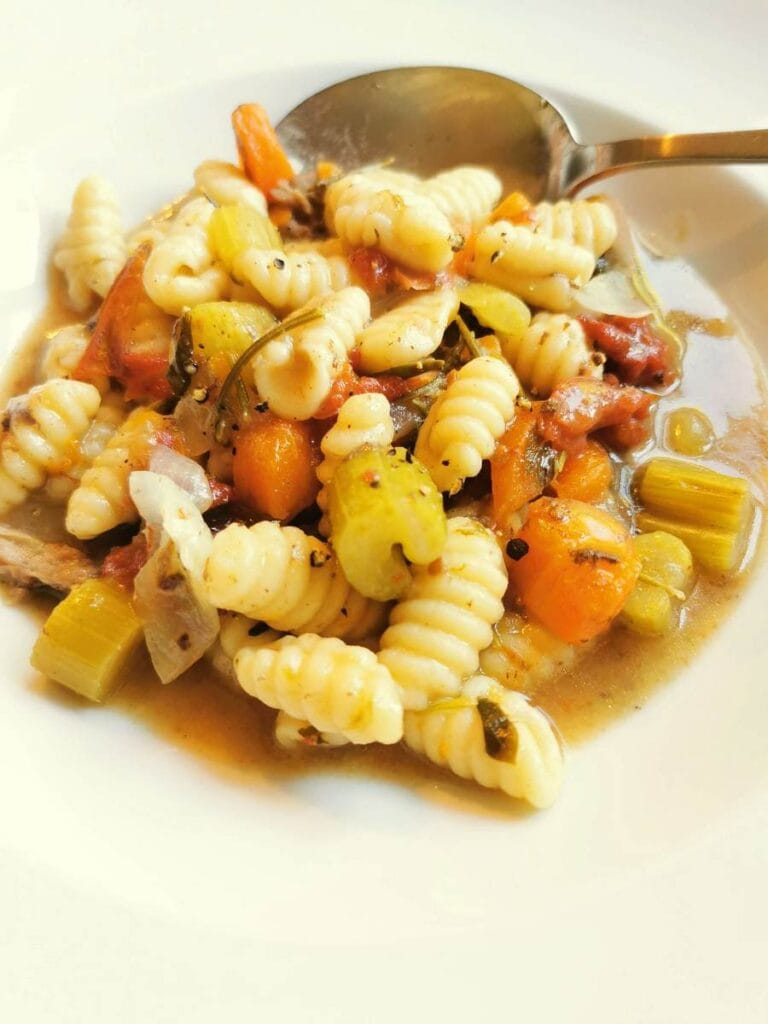 Sheep farming in Sardinia.
Even today, sheep farming is an extensive Sardinian industry. The island has a population of 1.6 million people but around 3 million sheep and 700,000 goats being raised on 12,000 farms! Most of Italy's Pecorino Romano comes from Sardinia and they also produce their own pecorino, Pecorino Sardo. This is actually the cheese I used in this Sardinian gnocchi recipe. Of course, you can use Pecorino Romano instead.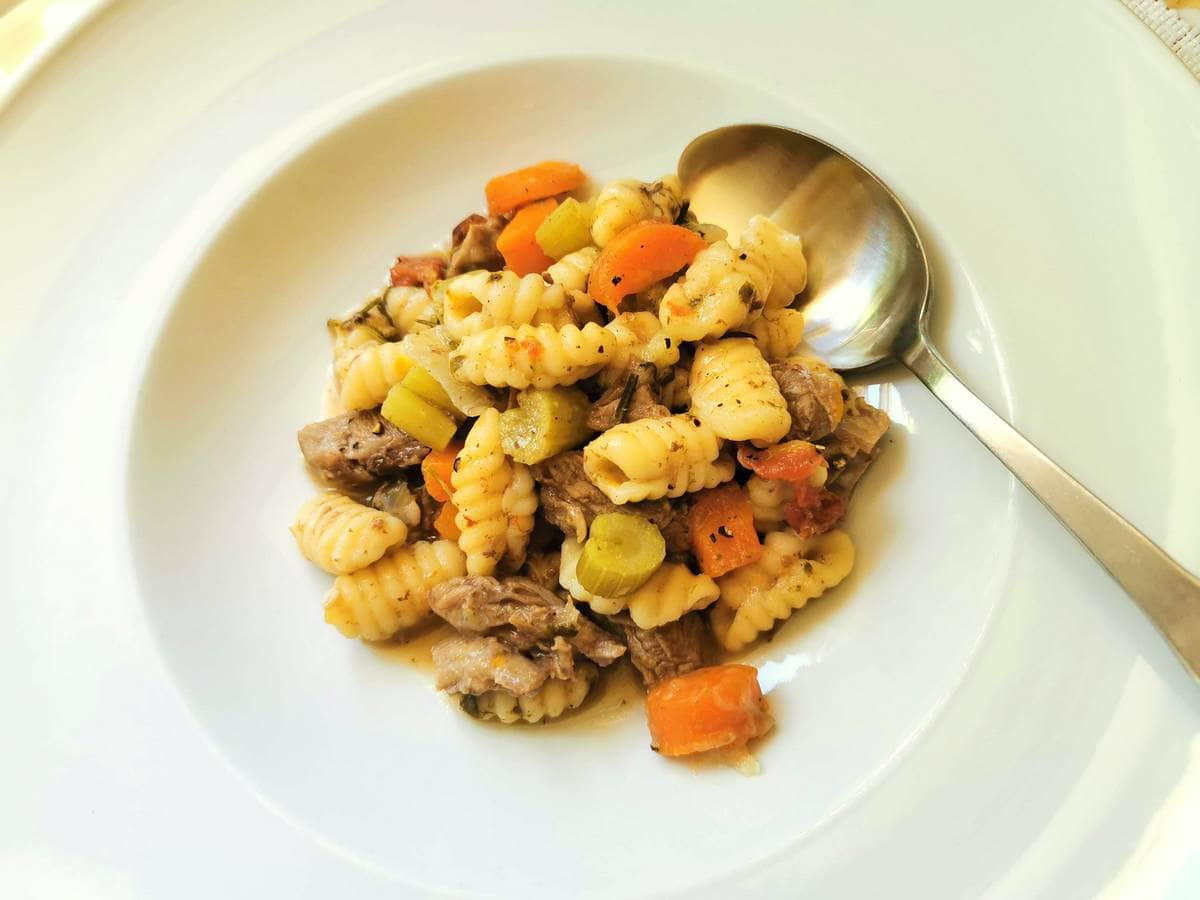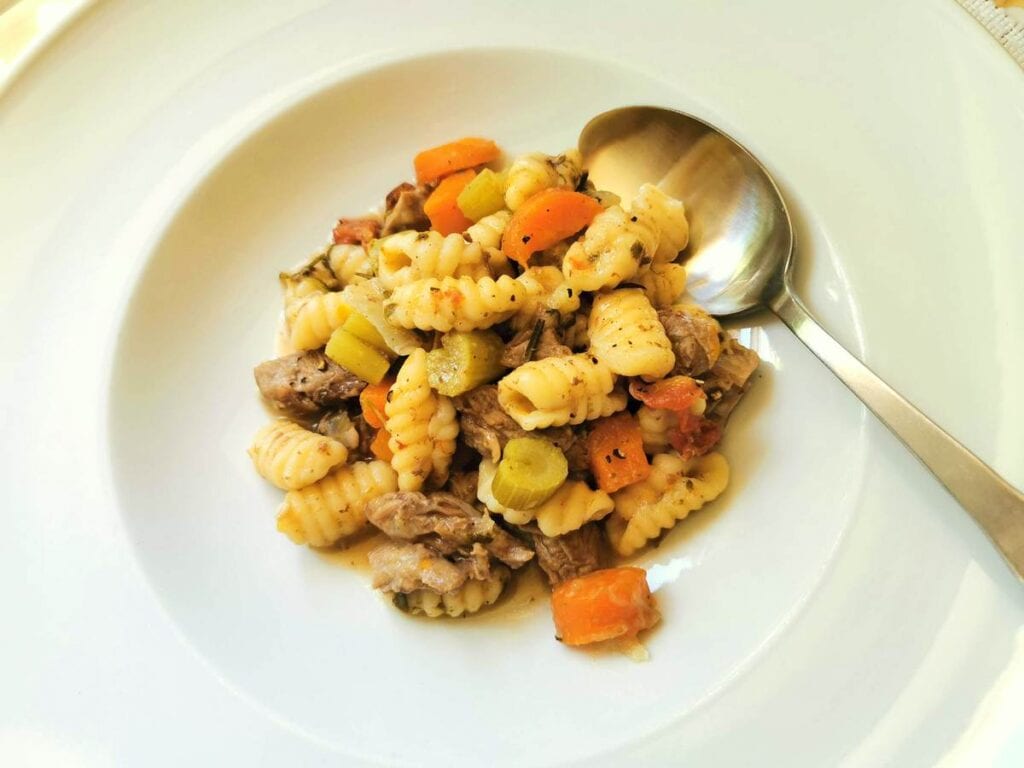 Sardinia has its own breed of sheep, the 'sarda'. These sheep are indigenous to the island, although they can be found in other parts of Italy and the Mediterranean. This is a very ancient breed of sheep! In fact, it's a descendent of the wild Gennargentu or Sardinian Mouflon, which still live on the island. The Sarda have been bred for their wool, meat and milk for over four thousand years!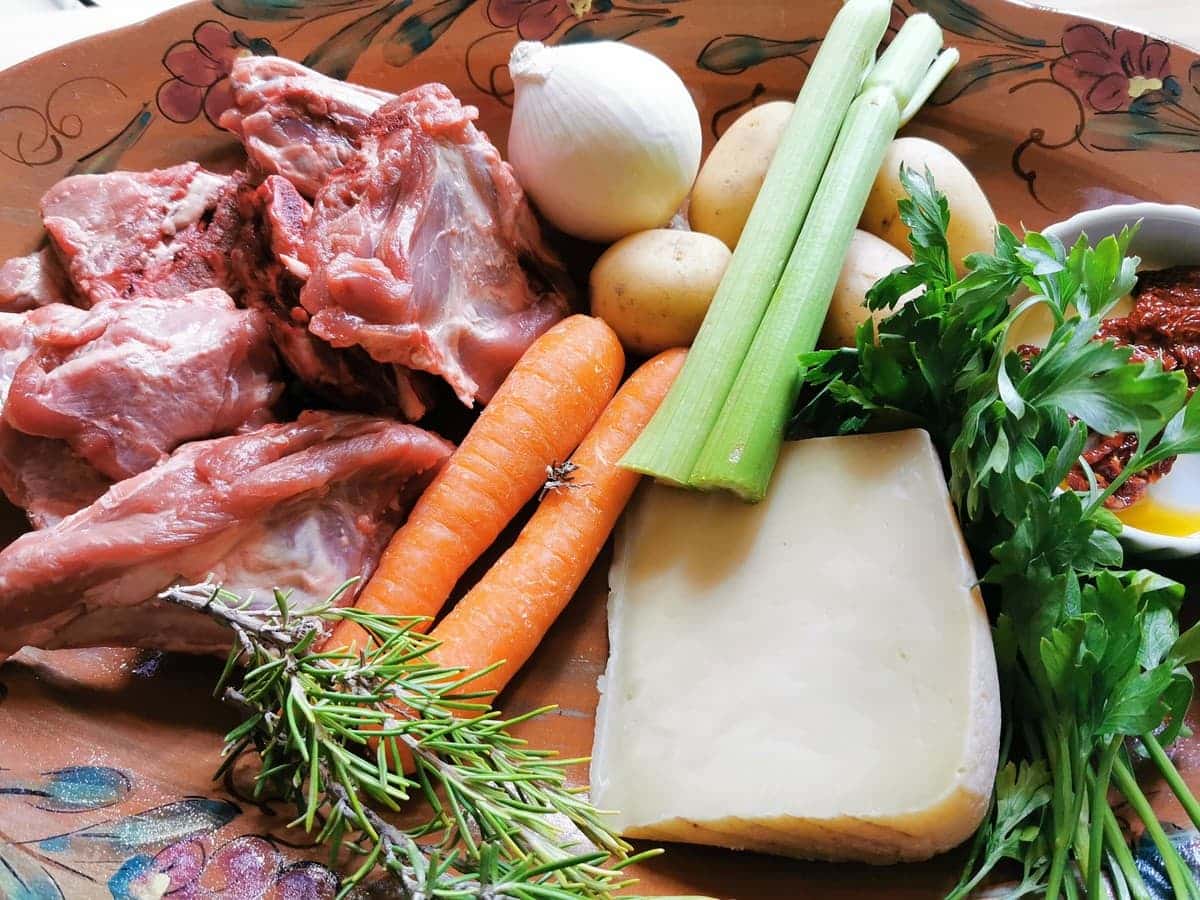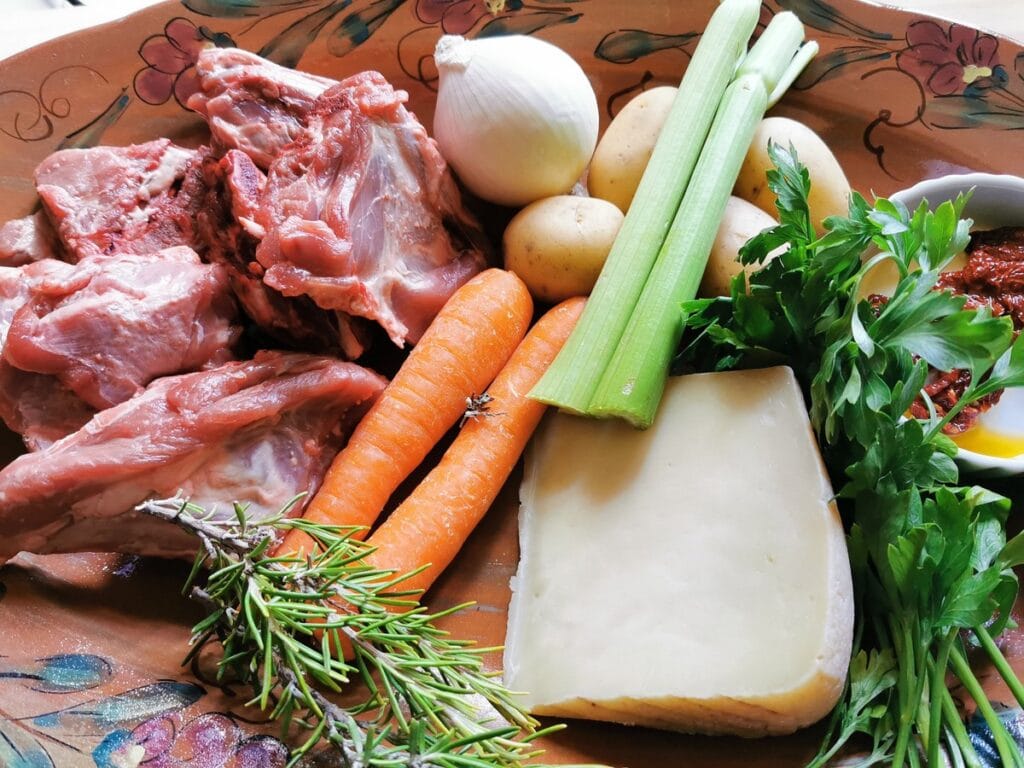 Lamb or mutton?
Sardinian lamb meat is highly prized and very flavourful, tender, succulent and easily digestible. In fact, Sardinian lamb has IGP certification, which is kind of like DOC for wine! In all probability, the meat originally used in this malloreddus in lamb broth would have been mutton, rather than tender young lamb. Actually, many current online versions of this recipe call for 'carne di pecora', meaning meat from a female sheep over one year in age. This would be mutton in most English-speaking countries. The Italian word for lamb is 'agnello'.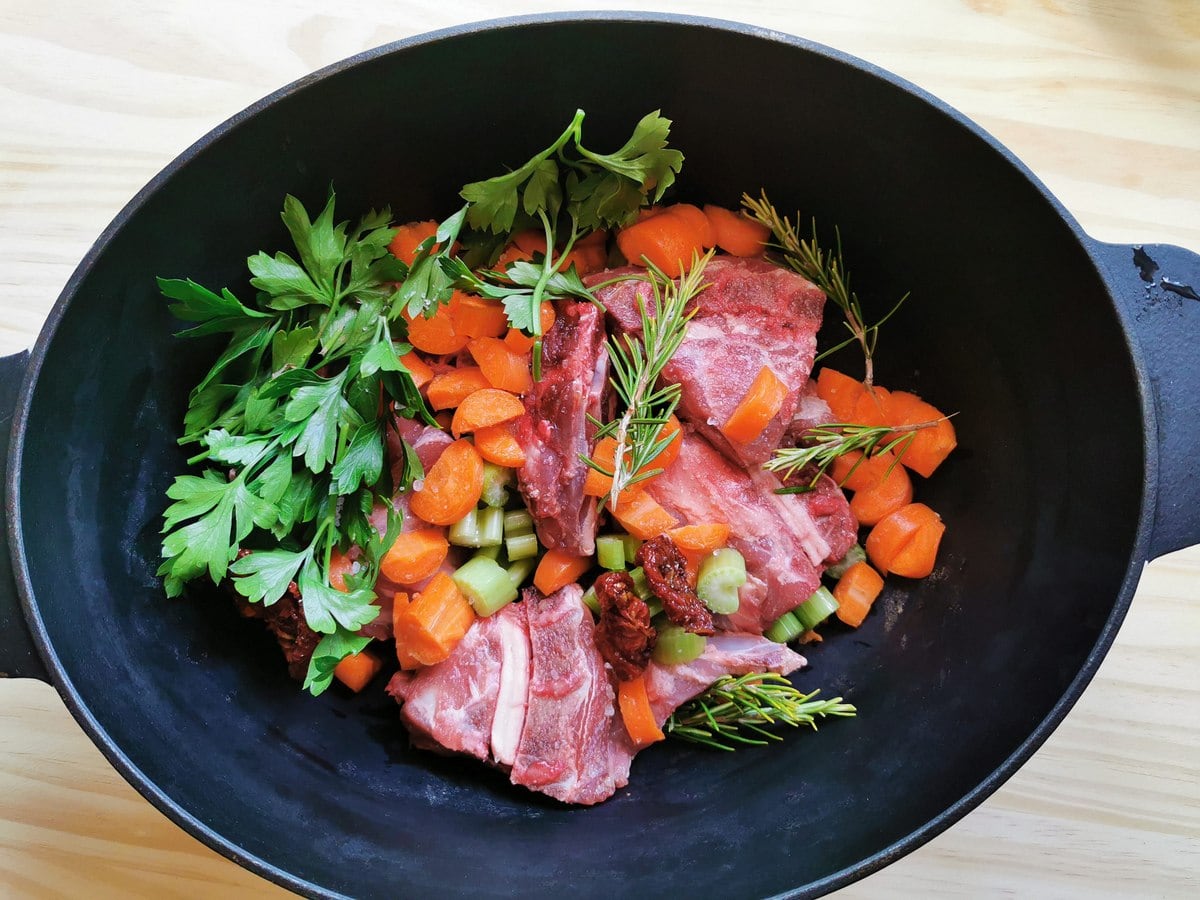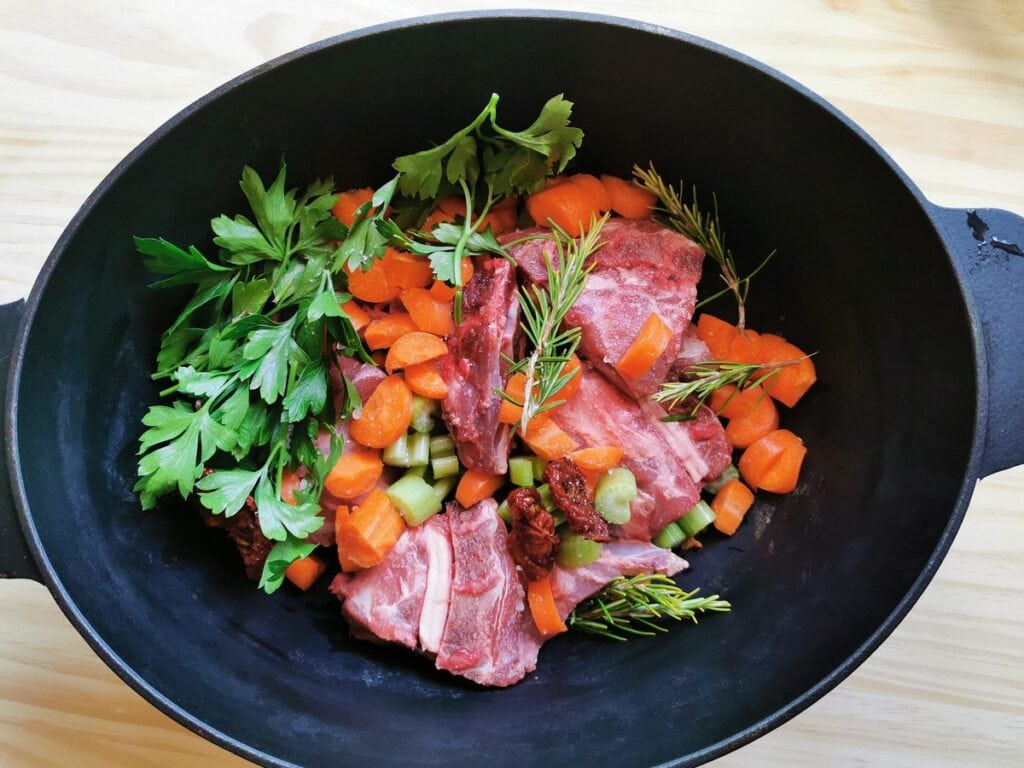 Personally, I don't really like the taste of mutton, so I used lamb. We actually bought a whole lamb for Easter, and I still have some cuts in the freezer. I used lovely meaty neck bones which were perfect for the broth and there was quite a lot of extra meat, which I served separately. You can also use the lamb meat to make a ragu.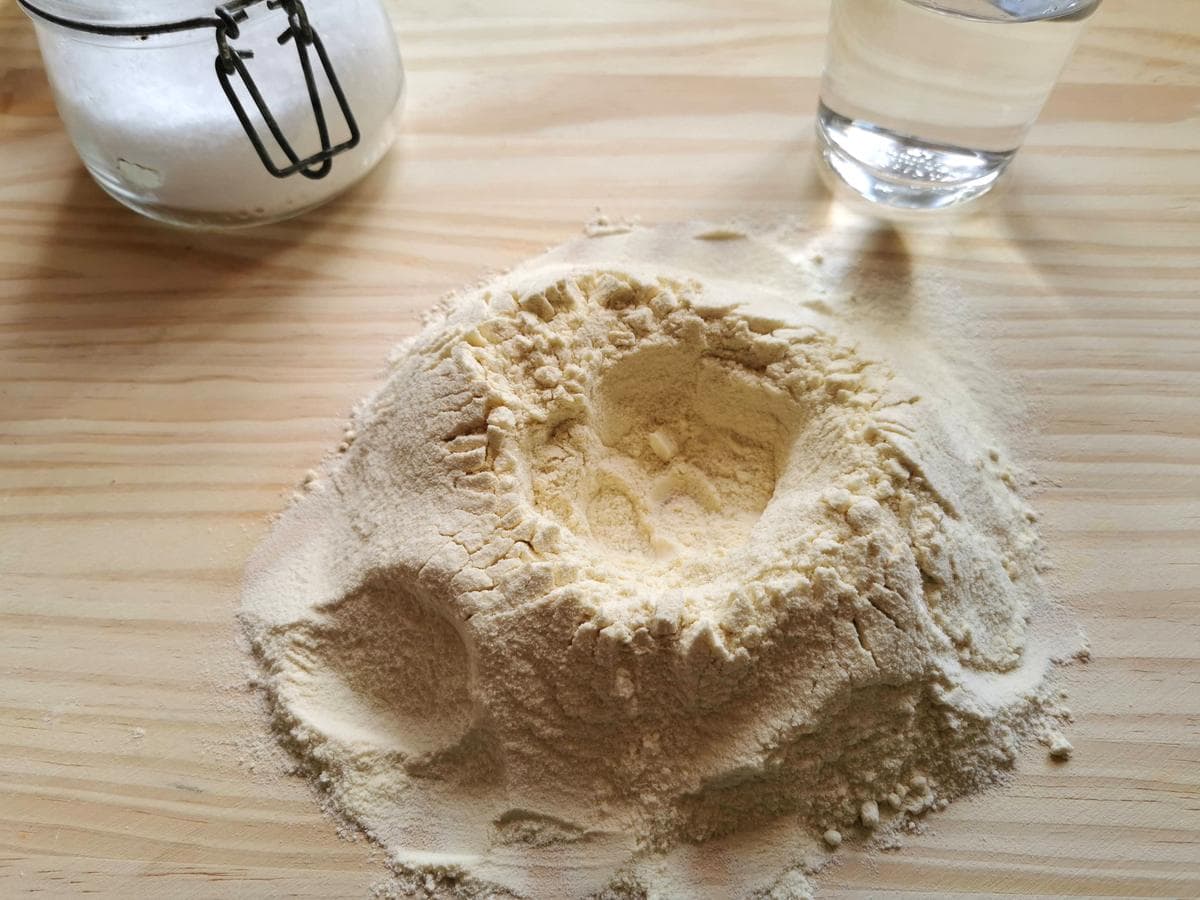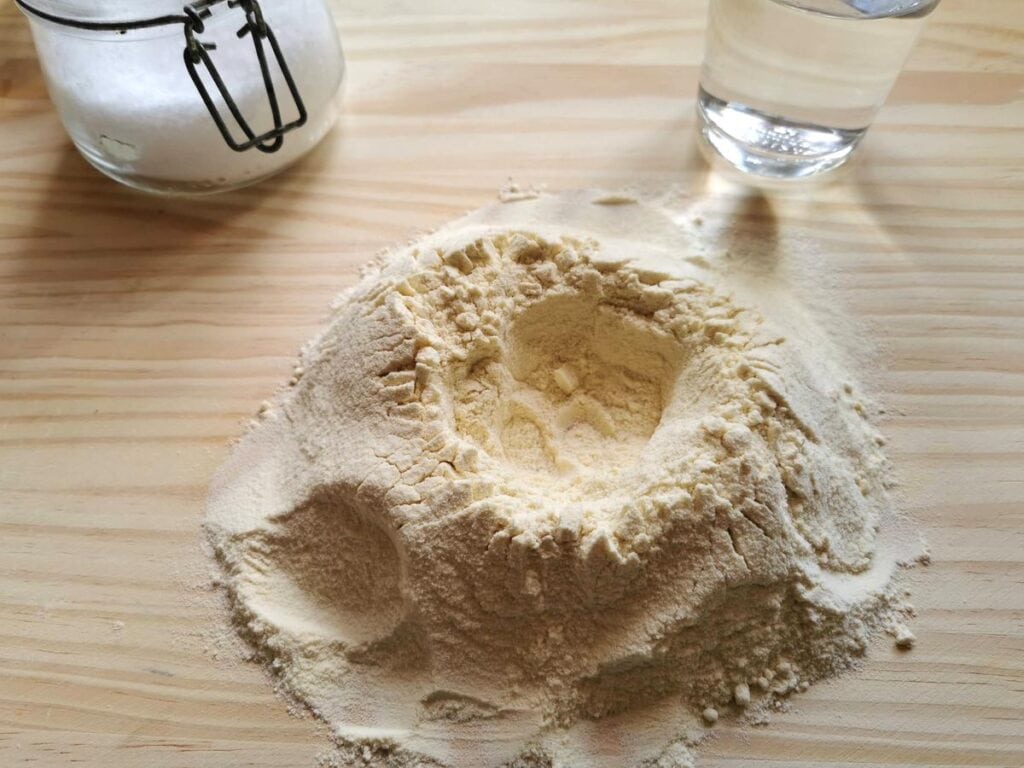 Of course, if you like it, mutton would work well too. Back in the days when this recipe was created, the rural folk made use of every part of their slaughtered animals. Nothing went to waste and the meat and bones from older animals was typically used in broths.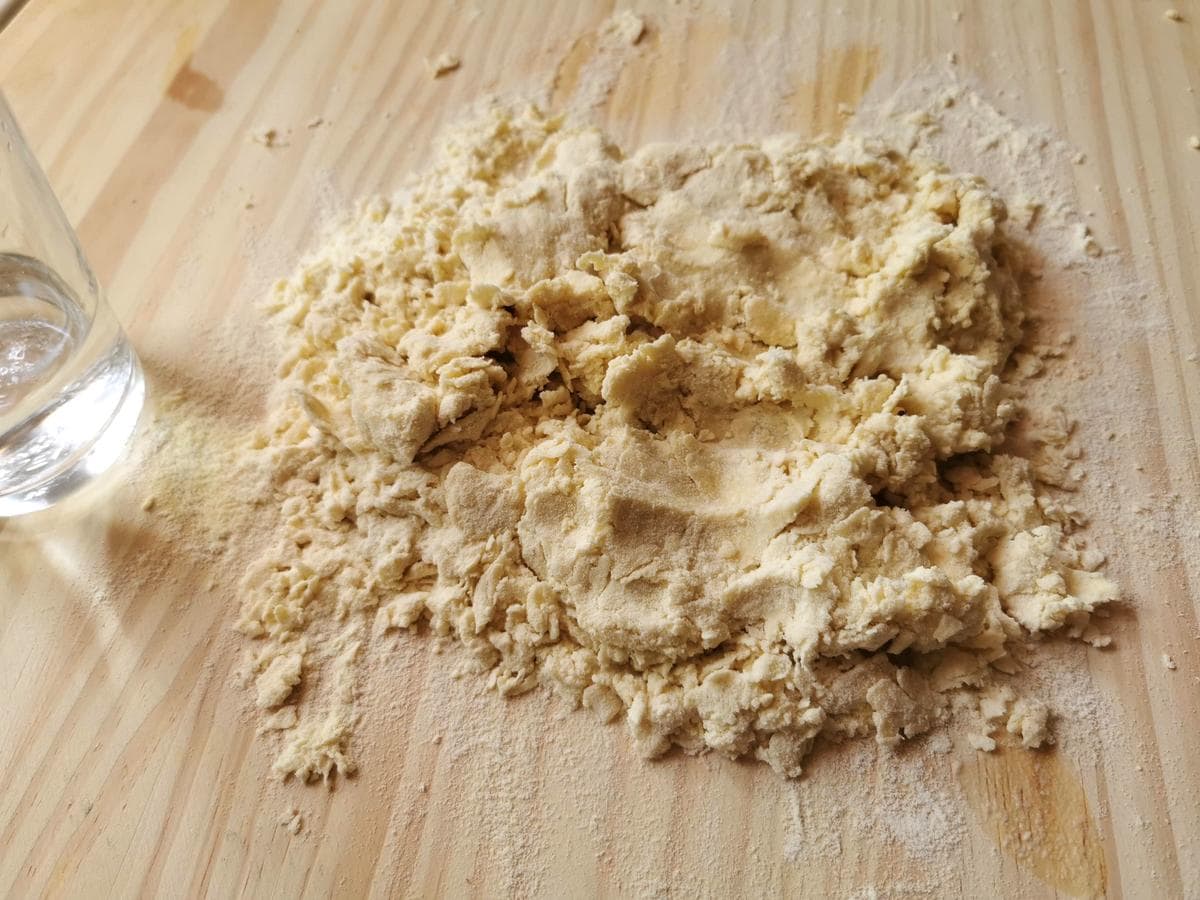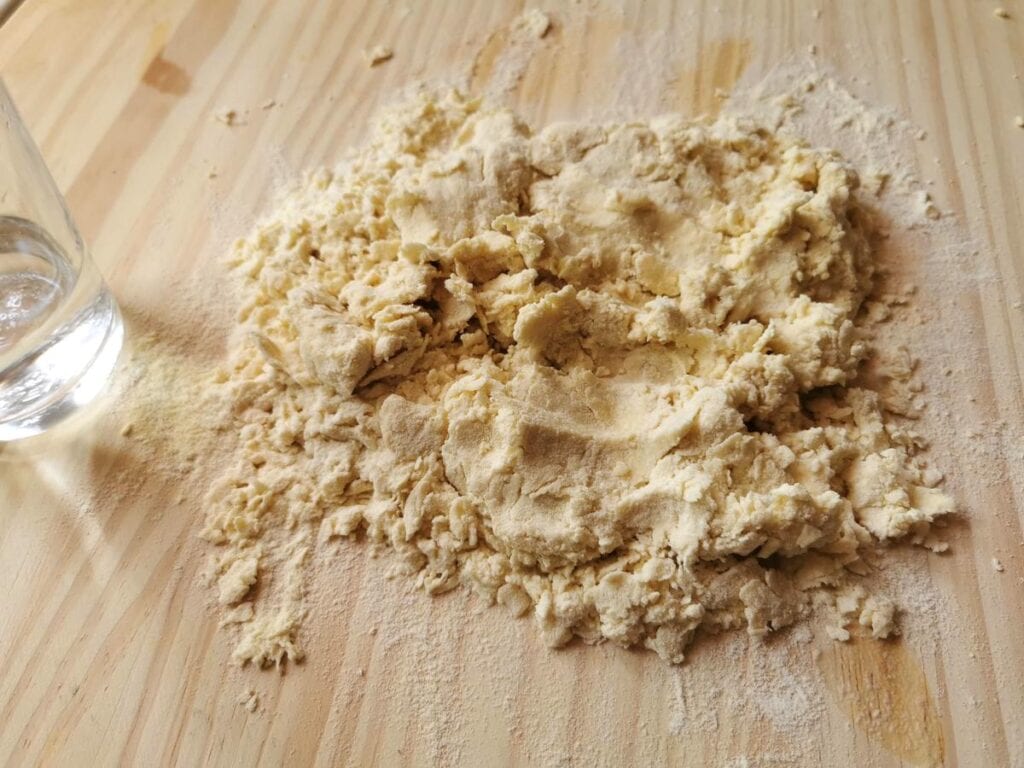 What is Sardinian gnocchi (malloreddus)?
Sardinia is home to some unique and pretty ancient types of pasta. Among these are the beautiful, braided pasta rings called lorighittas and fregola, also called Sardinian couscous because it's quite similar (see links below). However, the most well-known Sardinia pasta is the Sardinian gnocchi used in this recipe. Also known as gnocchetti sardi, malloreddus or malloreddos, this is a semolina flour and water pasta that looks very like little gnocchi, hence the name.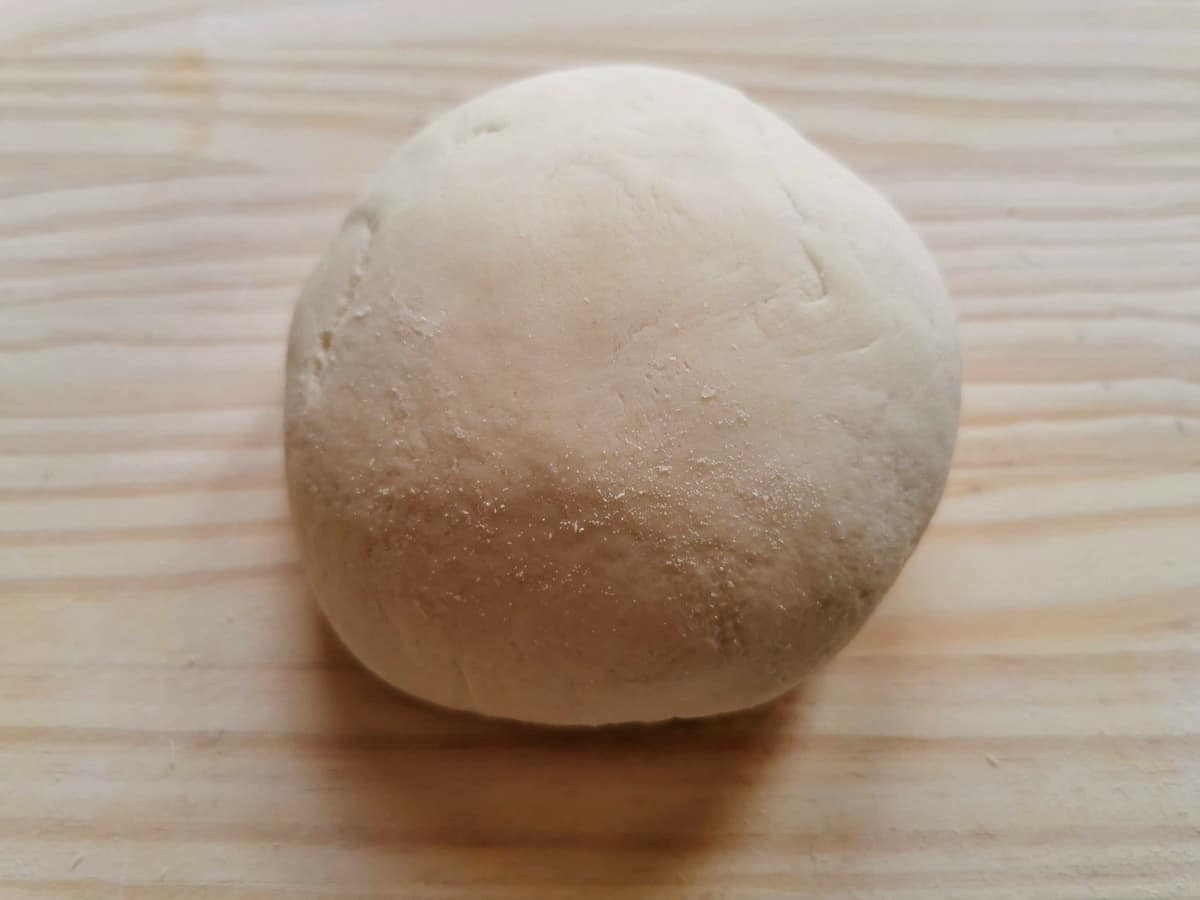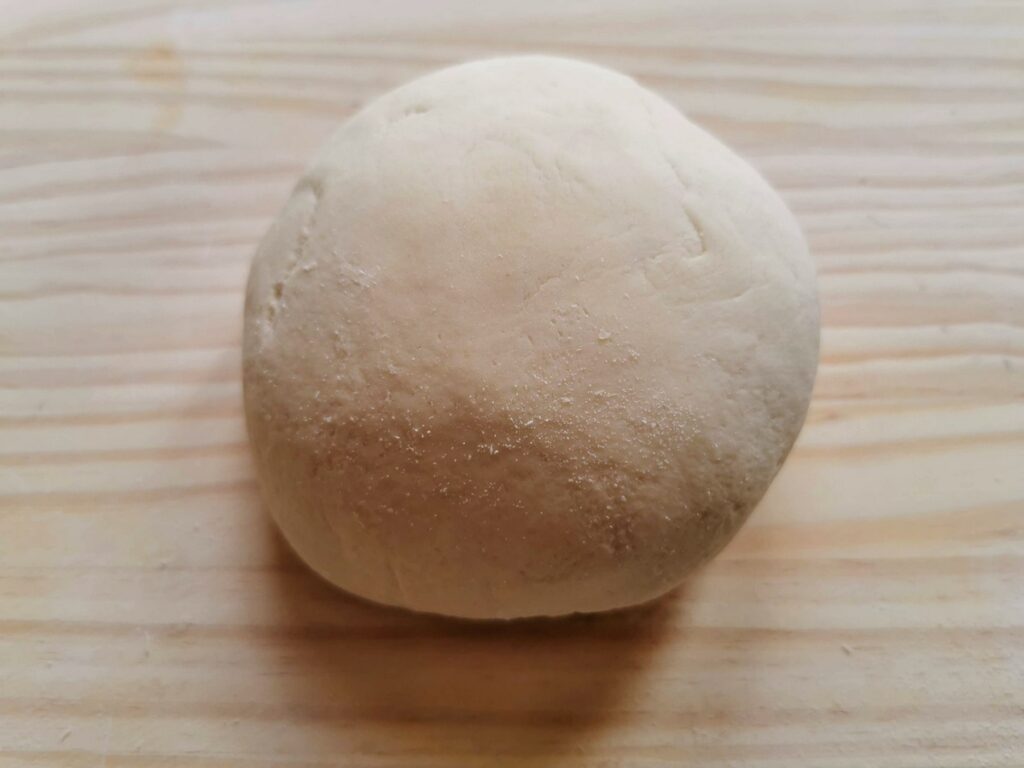 Homemade Sardinian gnocchi (malloreddus) have long been the most prepared traditional pasta in Sardinia for special occasions, such as holidays, village festivals, and at weddings. In the past, there was a tradition that a bride would bring a basket of homemade malloreddus to her new husband's house, and they'd eat the saffron-infused pasta together from a shared plate!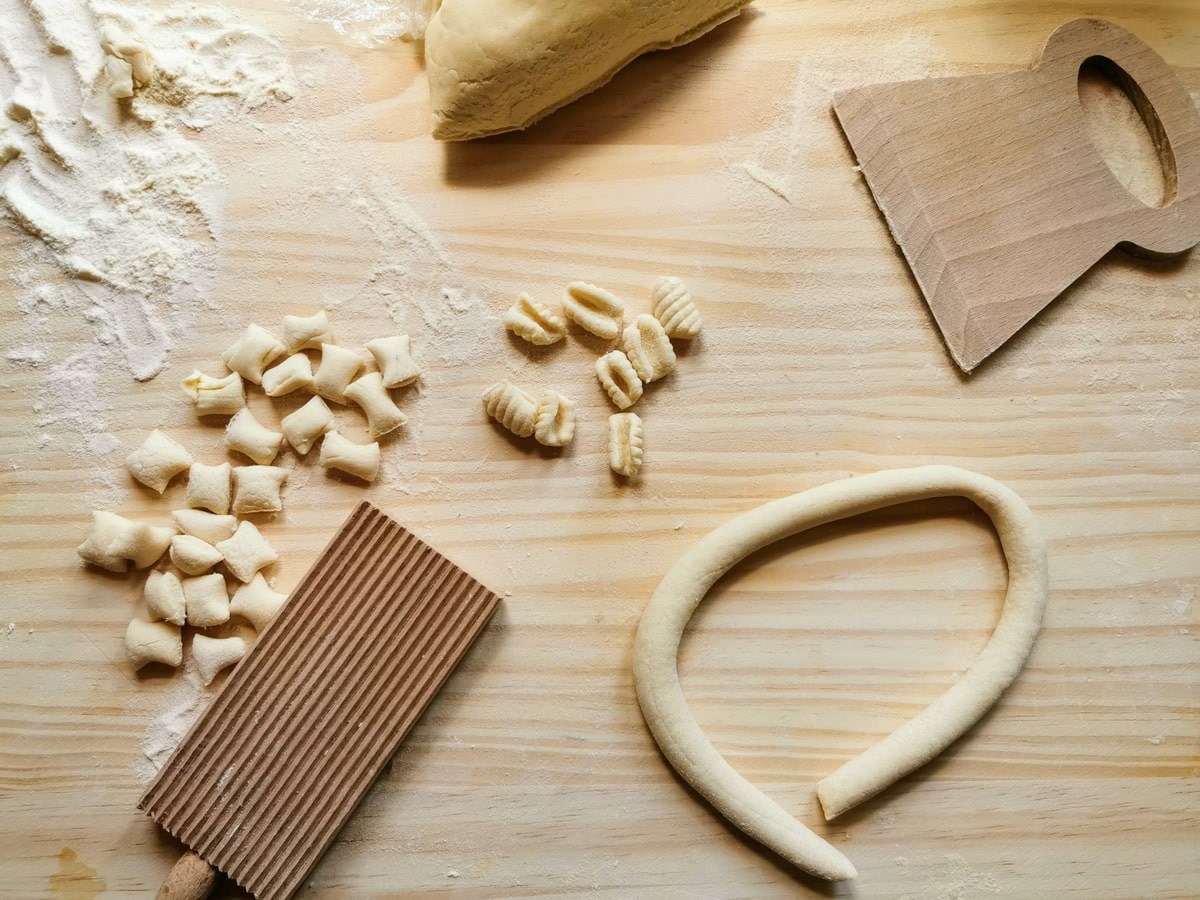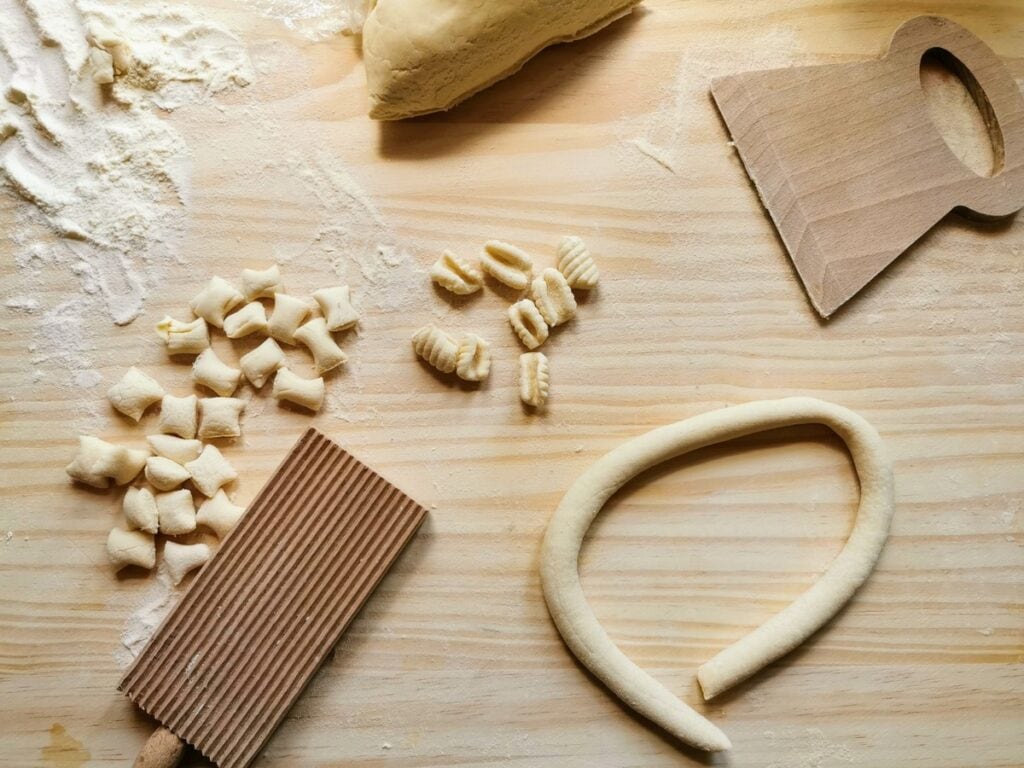 How to make homemade Sardinian gnocchi (malloreddus).
Making Sardinian gnocchi at home is actually quite easy. As mentioned above, the dough contains just semolina flour, water and salt. In Sardinia, it's traditional to add saffron to the dough but we didn't. Like other semolina flour pasta dough, malloreddus dough requires a bit more kneading than egg pasta dough.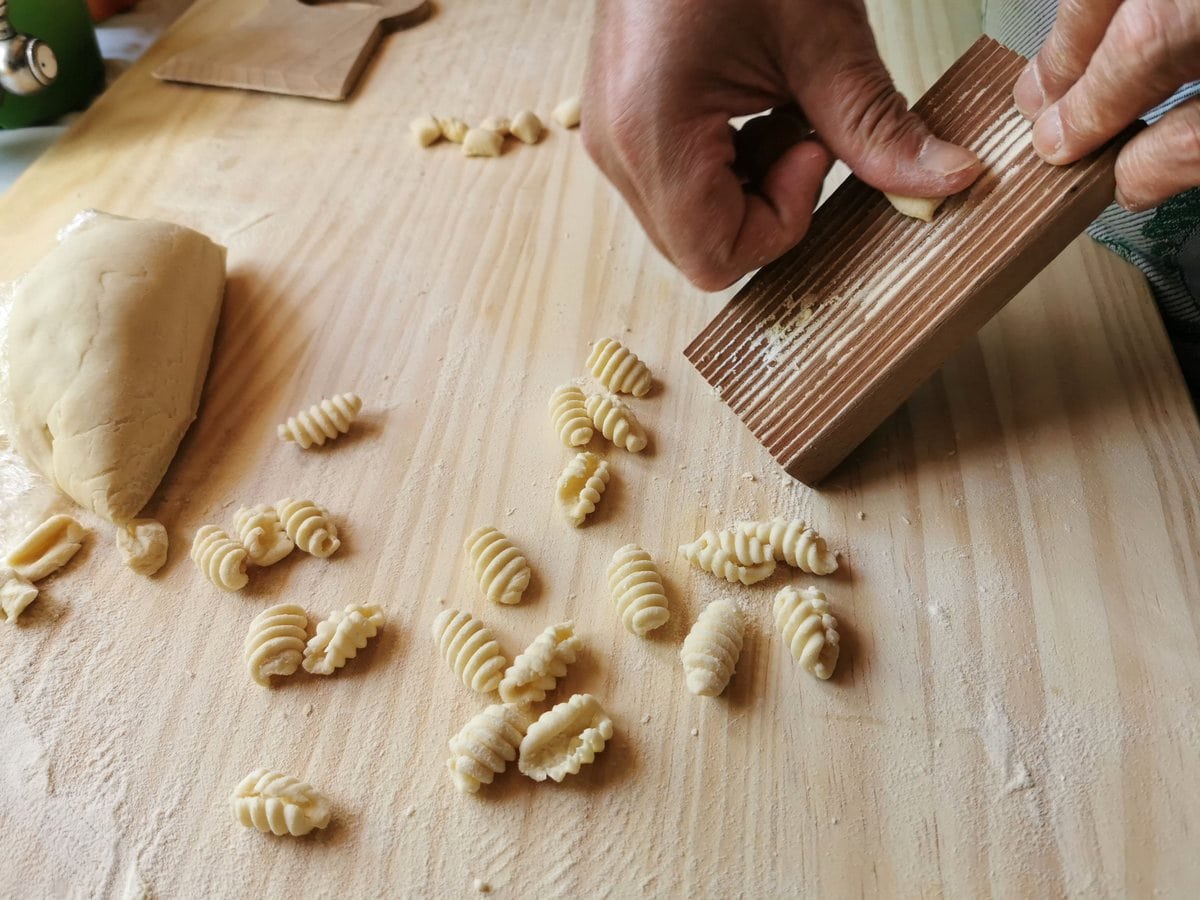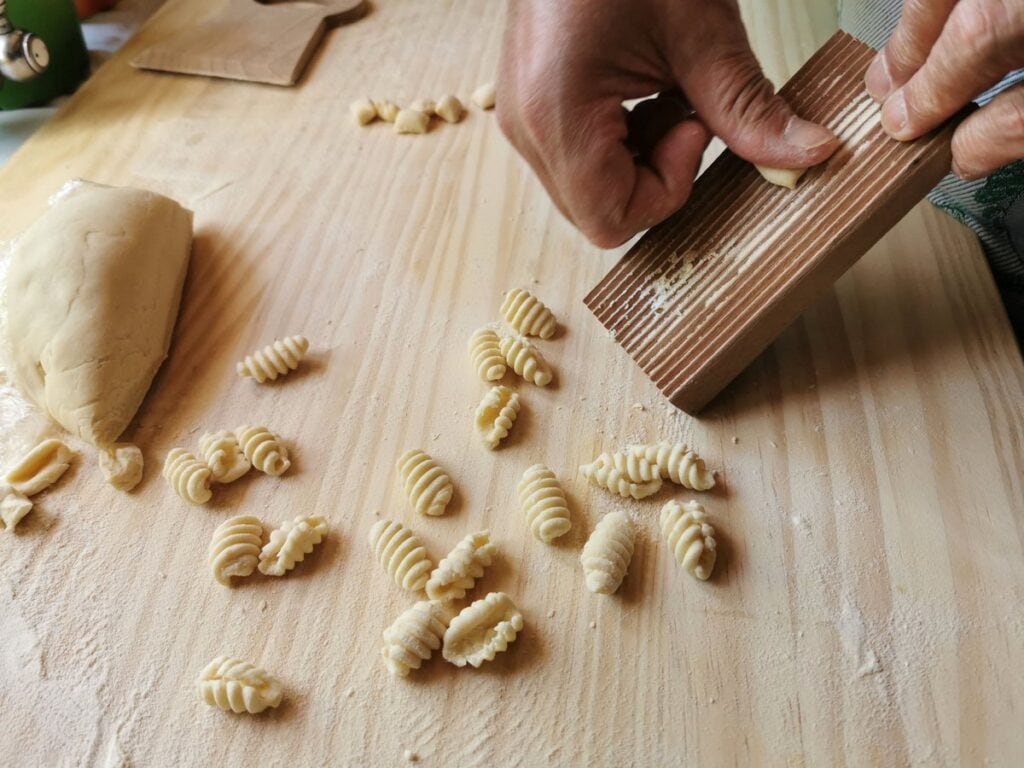 Semolina flour (Italians say semola di grano duro rimacinata) is made from durum wheat (hard wheat) and has a higher gluten content than soft wheat flour. So, you have to work it a bit more to get it soft and pliable. However, you can also use a stand mixer to do some of the heavy work! This is the flour that most Italian dried pasta and traditional Southern Italian pasta shapes are made with.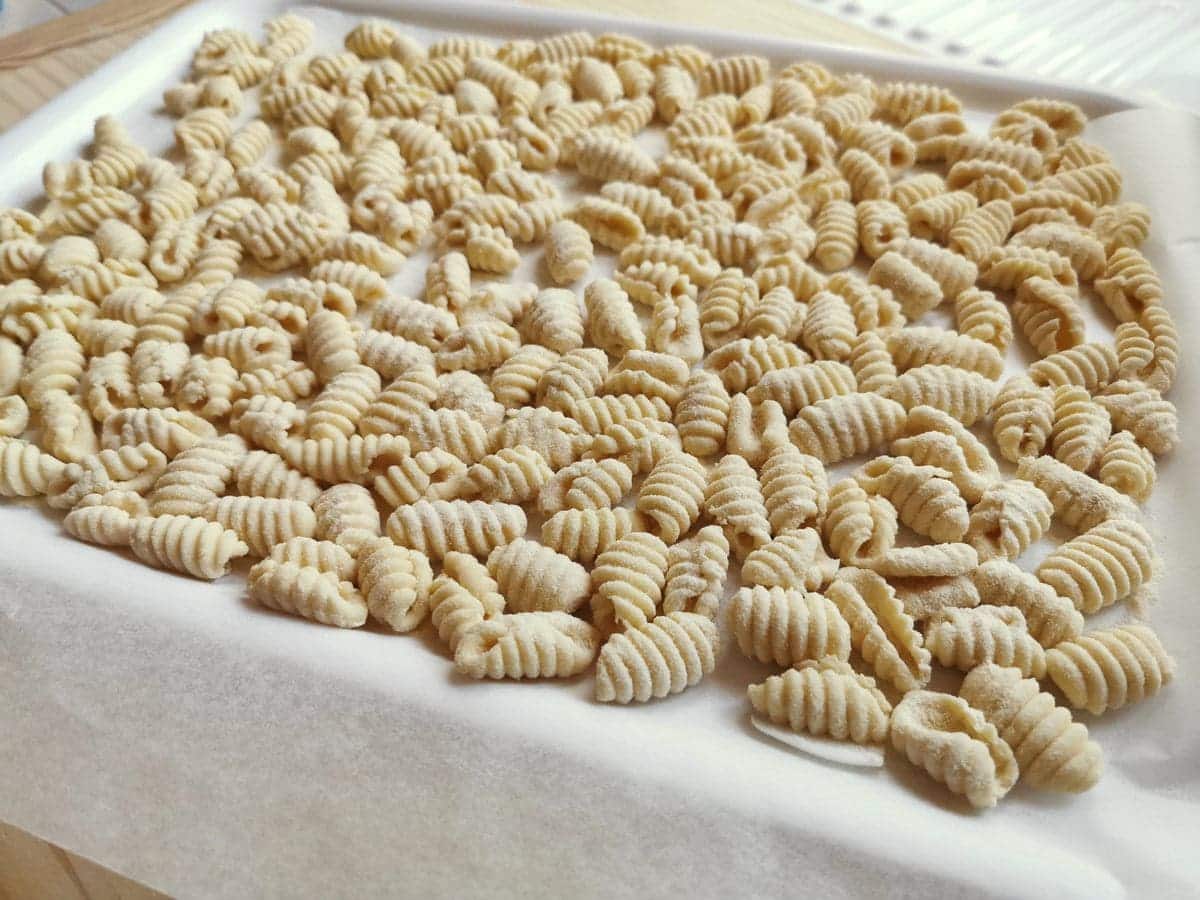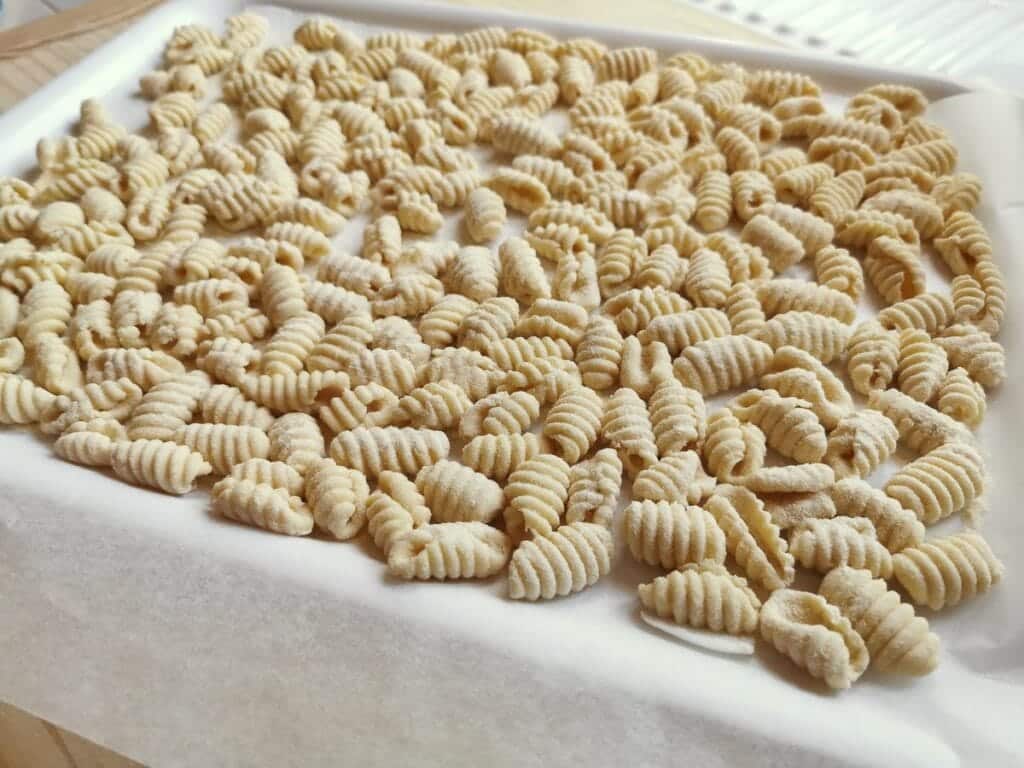 How to shape Sardinian gnocchi.
Once your dough is ready, you have to let it rest for a while. Then, you just need to roll pieces of dough into 'snakes' (ropes) of about 1-2 cm wide (.4-.8 of an inch) and cut off small pieces (gnocchi) again 1-2 cm in length. Malloreddus are usually quite small but you can make them a bit bigger if you prefer. The important thing is that all your gnocchi are more or less the same size!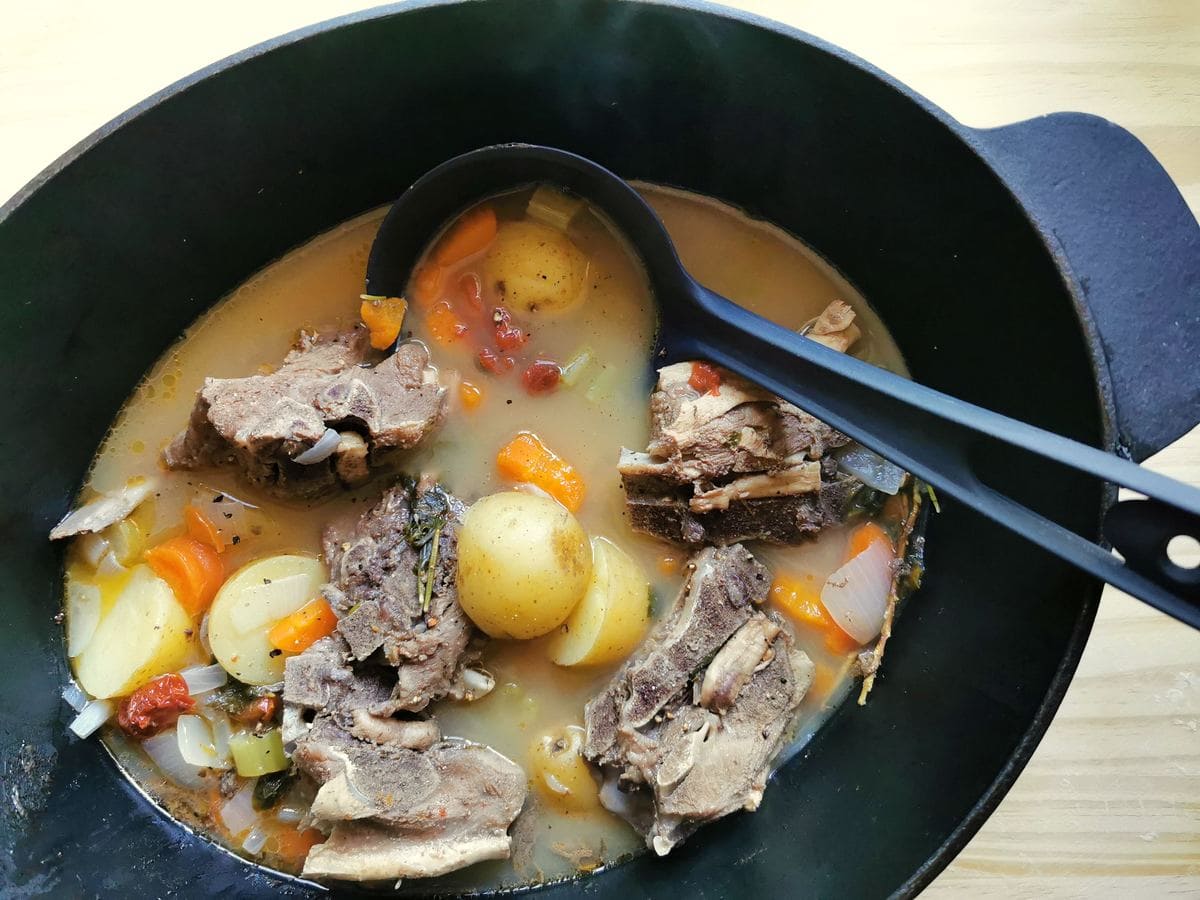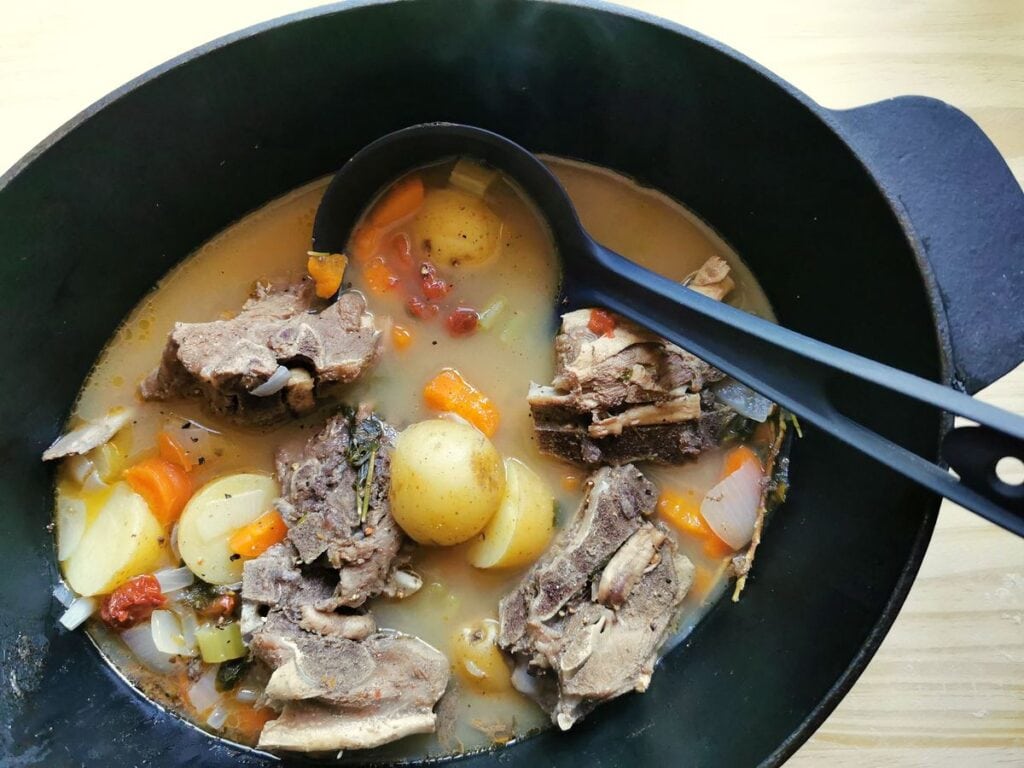 For the final step to making homemade Sardinian gnocchi you will need a gnocchi board, although you can also use the tines of a fork. Using your thumb and a little pressure, roll each gnocchi down the gnocchi board to create a shell shape and the characteristic ridges. Dust with more semolina flour to prevent the gnocchi from sticking to the board or each other. Leave the ready gnocchi on a dusted tray or tea towel until you are ready to cook them. See video below of my hubby shaping Sardinian gnocchi.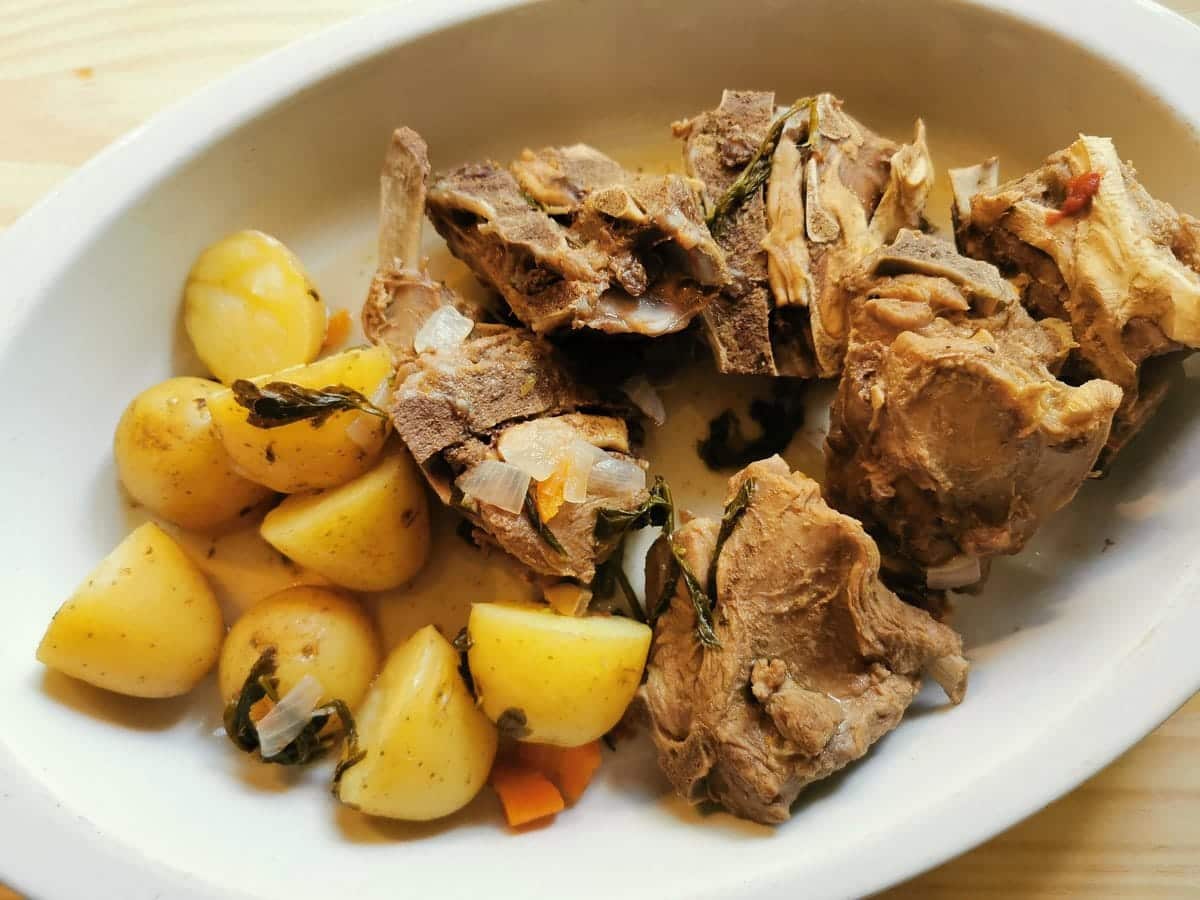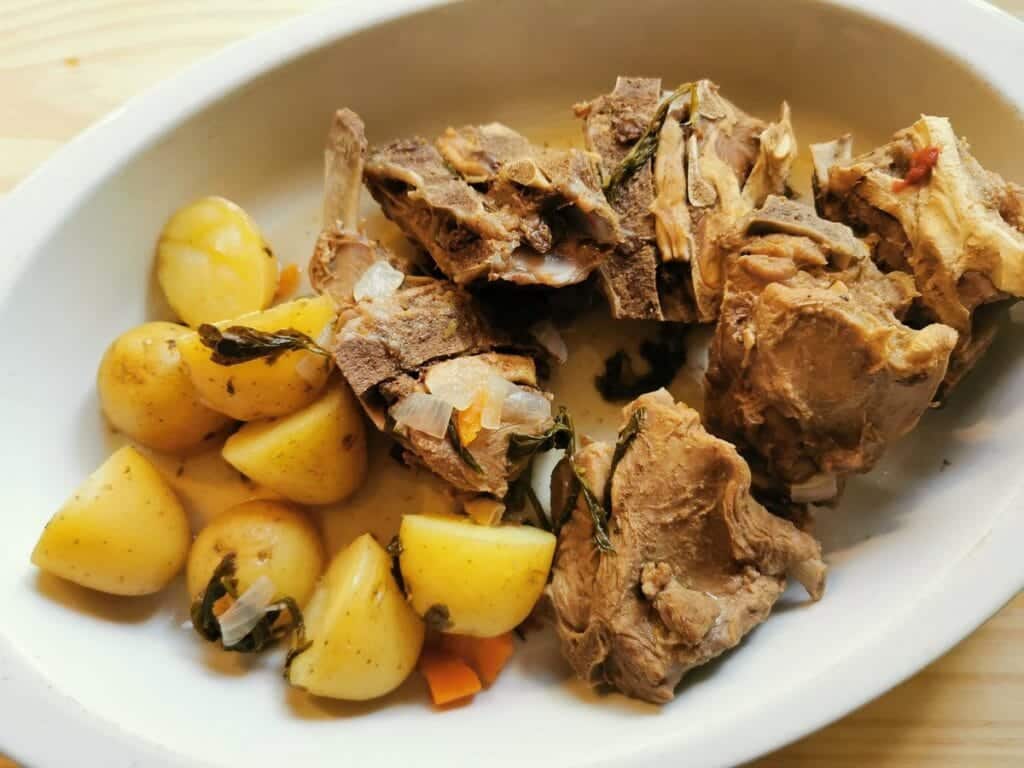 Making the lamb broth.
As I mentioned above, I used meaty neck bones to make the lamb broth for this homemade Sardinian gnocchi (malloreddus) recipe. Other good cuts of lamb would be leg or shoulder joints or boned and diced leg or shoulder. You could also use small lamb shanks! I like to add bones to broth but you can make it without.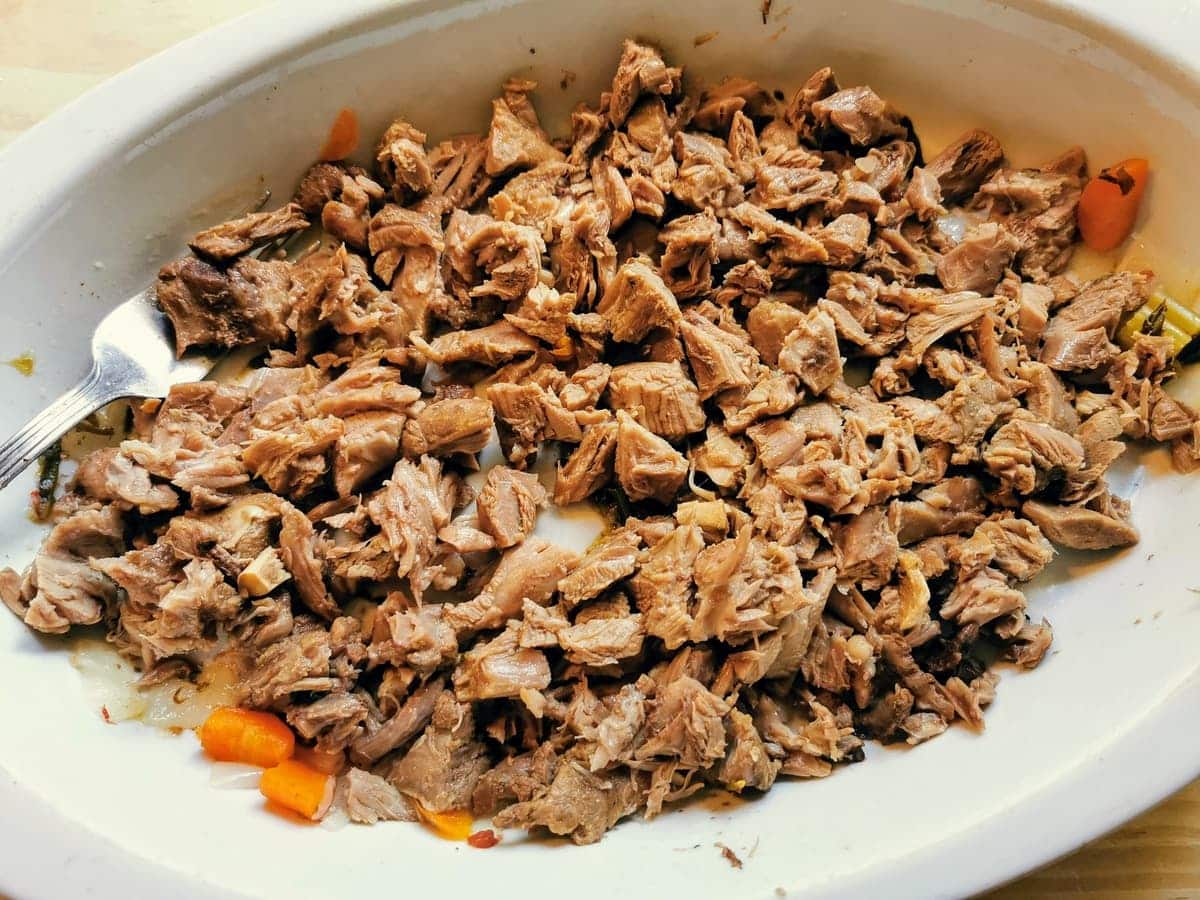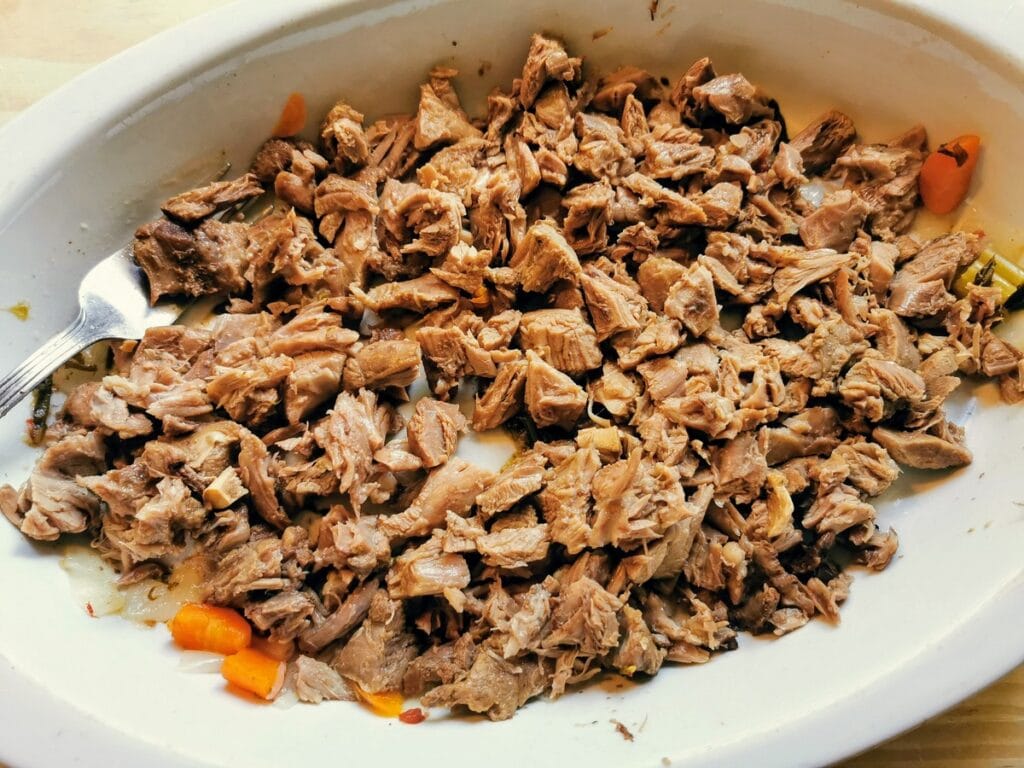 Apart from the lamb, this broth has potatoes, carrots, onion, celery, sun-dried tomatoes, parsley and rosemary (or basil or thyme). Sardinians add potatoes to this broth because they normal eat the meat and potatoes separately as a main course. You can leave them out if you prefer or intend to have your Sardinian gnocchi with lamb broth as a one plate meal.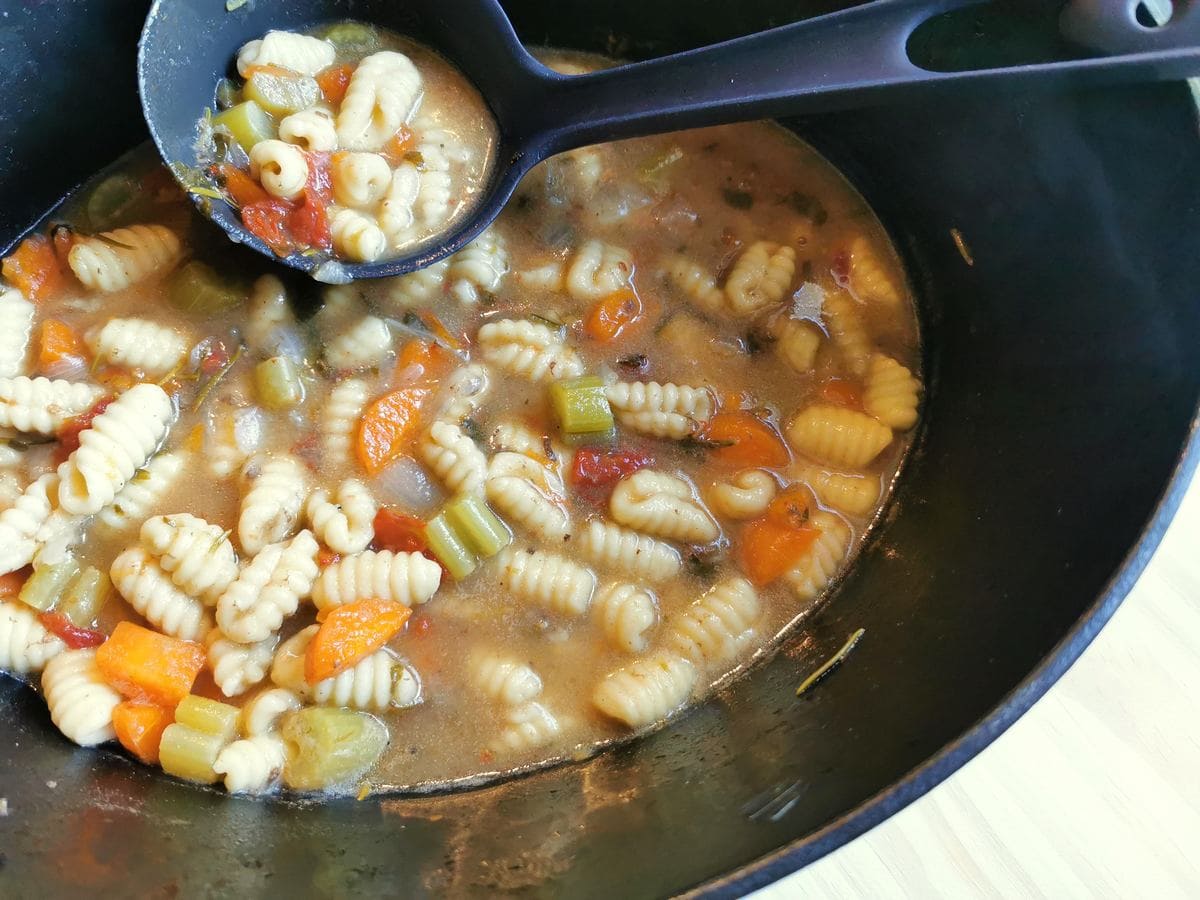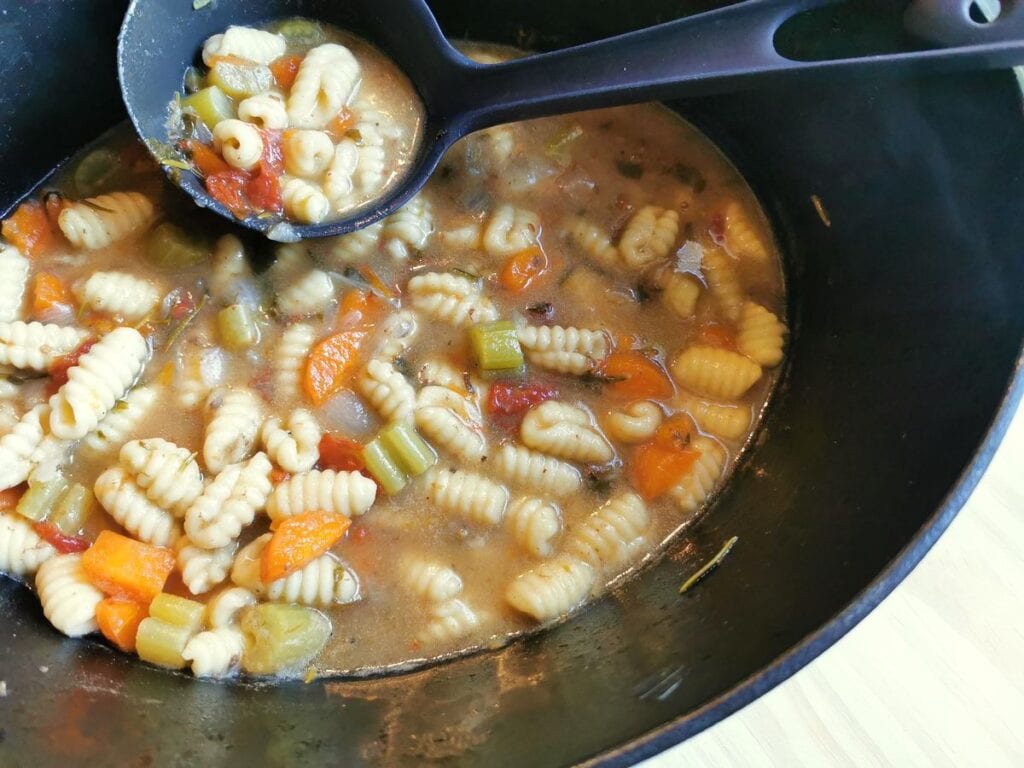 Different ways to serve Sardinian gnocchi in lamb broth.
Once the broth is cooked, the meat and veg are removed and the pasta cooks in the remaining broth. I removed the meat from the bones and shredded it. Once the malloreddus were cooked I put some shredded lamb and some of the vegetables in individual bowls and topped it with the pasta and broth and a generous amount of grated Sardinian pecorino. We had the rest of the lamb with potatoes the following day, so I got 2 meals out of one recipe!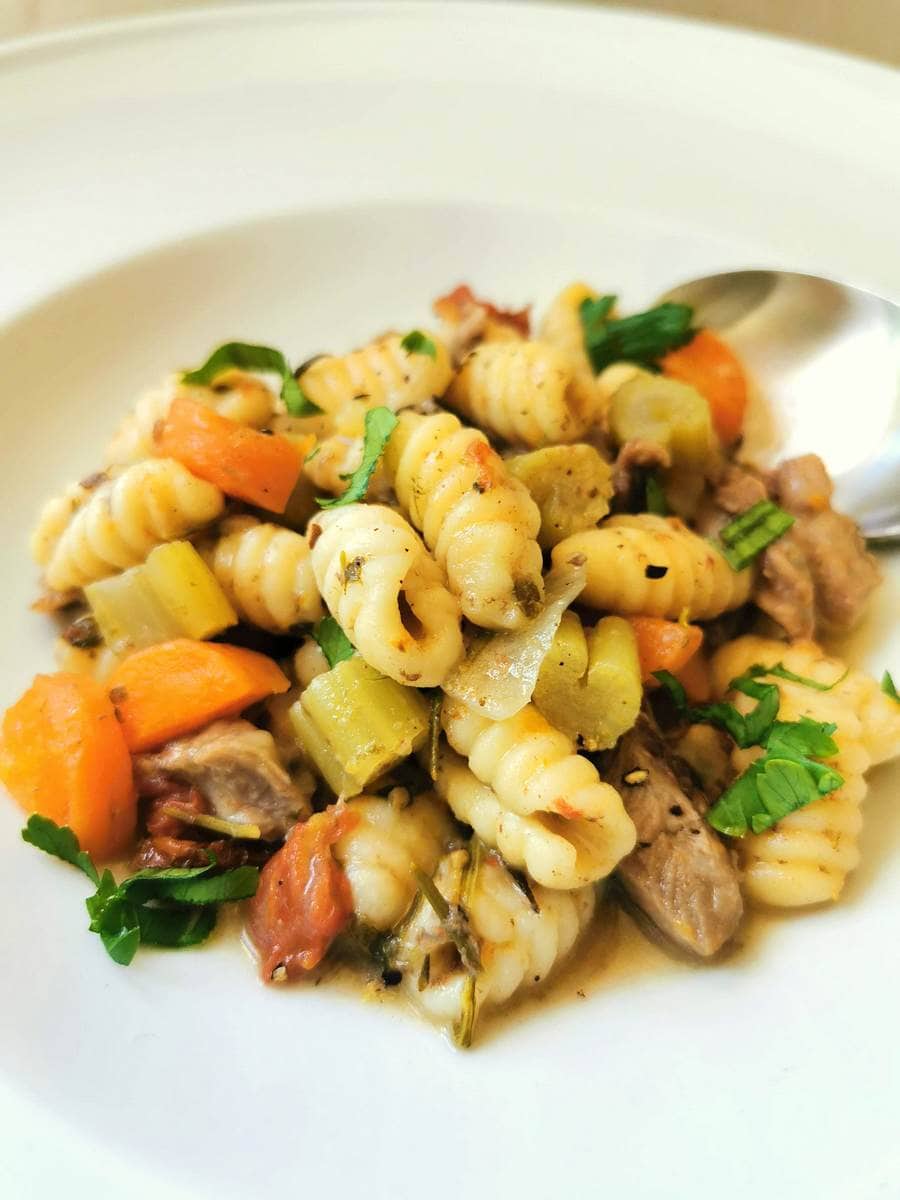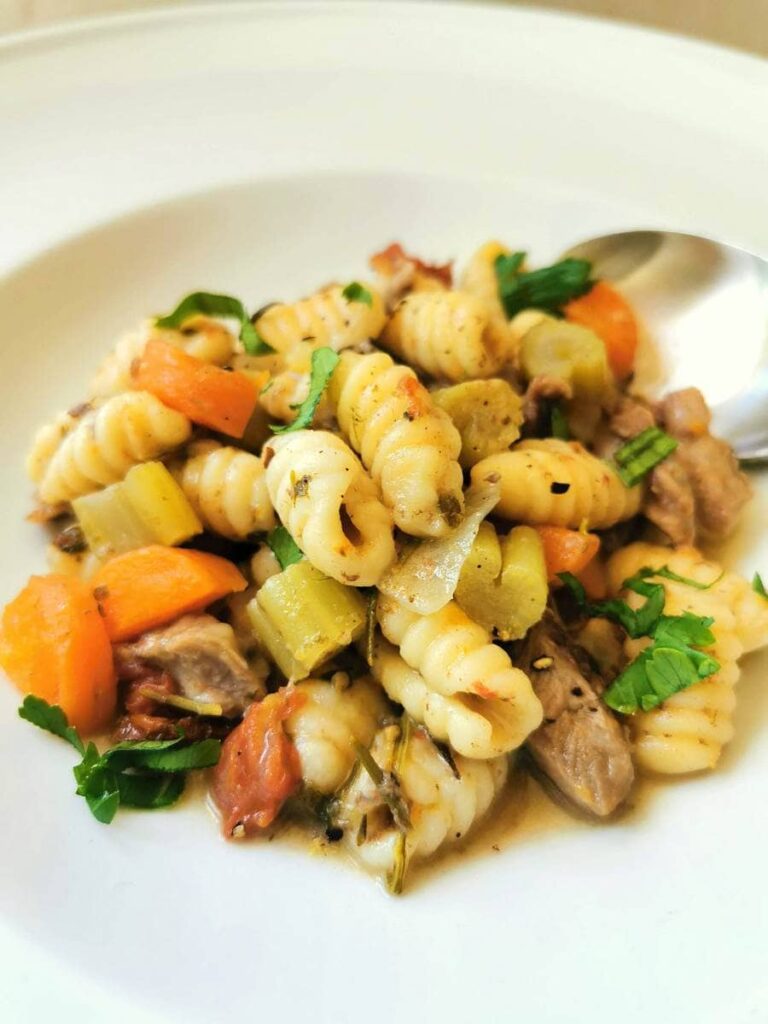 In Sardinia, they also cook the pasta in the filtered broth and serve it with lots of cheese but no meat or veggies. Those they keep for the main course. In addition, some Sardinian recipes include making a ragu with sausage and tomatoes (alla Campidanese) or the lamb meat. They then just cook the pasta in the broth but drain it and serve with the ragu. I'm sure it's delicious but I think that's a waste of the broth. I have the recipe for alla Campidanese here on the blog, but the pasta isn't cooked in lamb broth.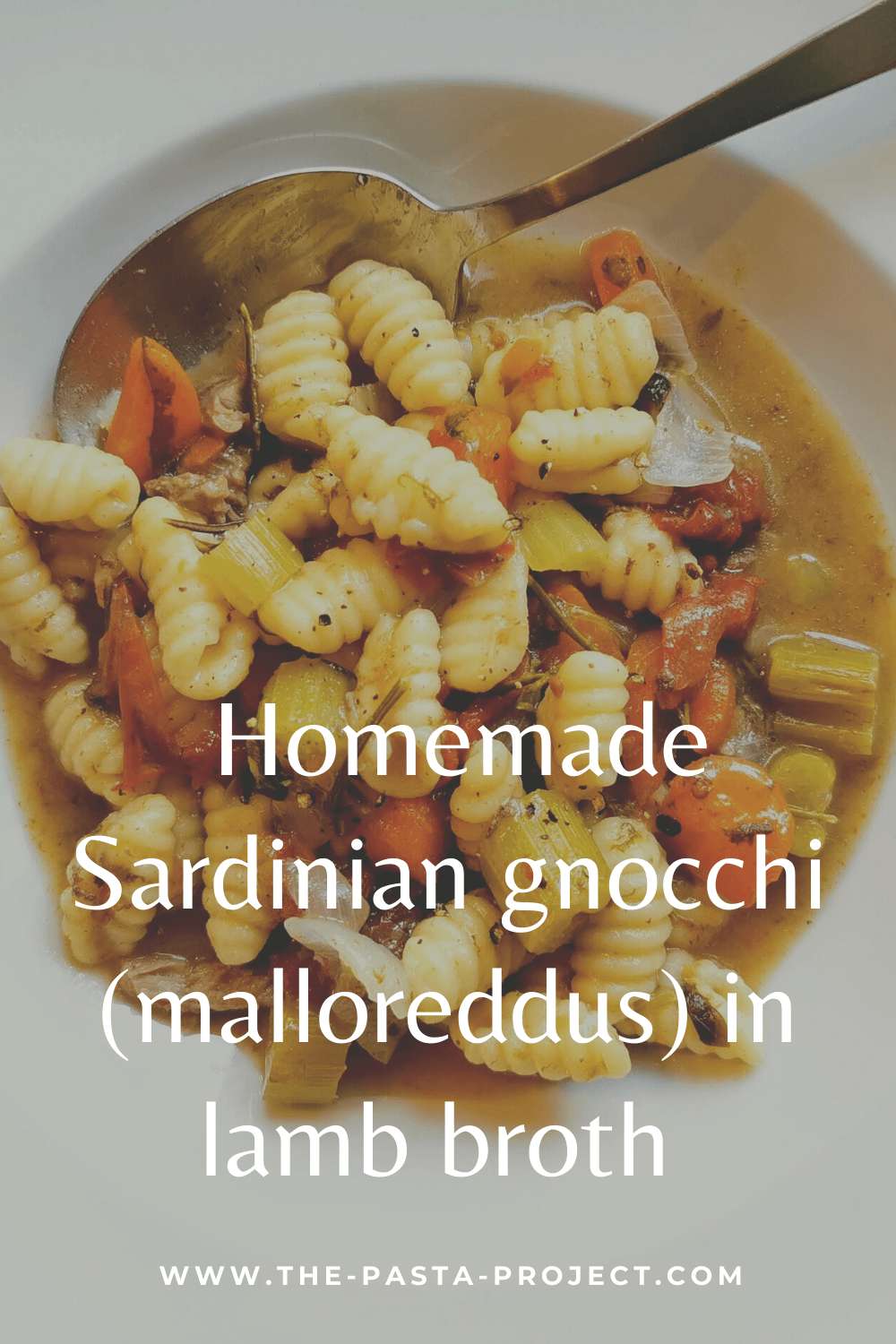 Instead of homemade malloreddus, you can make this recipe with dried Sardinian gnocchi. Sardinians also use fregola instead. Otherwise, a soup pasta like ditalini or small elbow macaroni would be good instead. However, nothing beats homemade pasta and homemade Sardinian gnocchi really aren't so difficult to make. I'm sure if you make your own, you'll agree with me!
Let me know what you think.
If you try this homemade Sardinian gnocchi recipe, do please let me know what you think by commenting here on the blog or on The Pasta Project Facebook page. Your feedback is much appreciated!
Buon appetito!
More recipes you may like
If you love Sardinian pasta recipes, have a look at my favorites:
Want to know more about my life in Italy? Why not subscribe to my newsletter? New subscribers get a free series of recipe e-books too!
If you are interested in learning how to make homemade pasta and different types of gnocchi, check out my shop page for some great video online courses from my friends in Rome! Nothing beats learning to make pasta from Italians! Plus while you're there why not order a copy of one of my pasta recipe cookbooks or checkout some recommended pasta making tools?