8 Traditional kinds of gnocchi plus delicious ways to serve them!
Many Italian regions claim gnocchi as their own. But, although they are more most traditional in the North, Italians eat gnocchi throughout the country. The most well-known of these Italian dumplings are prepared using potatoes with flour and eggs. However, there are a number of different types of Italian gnocchi including those with bread, fresh ricotta, spinach, pumpkin or just semolina flour.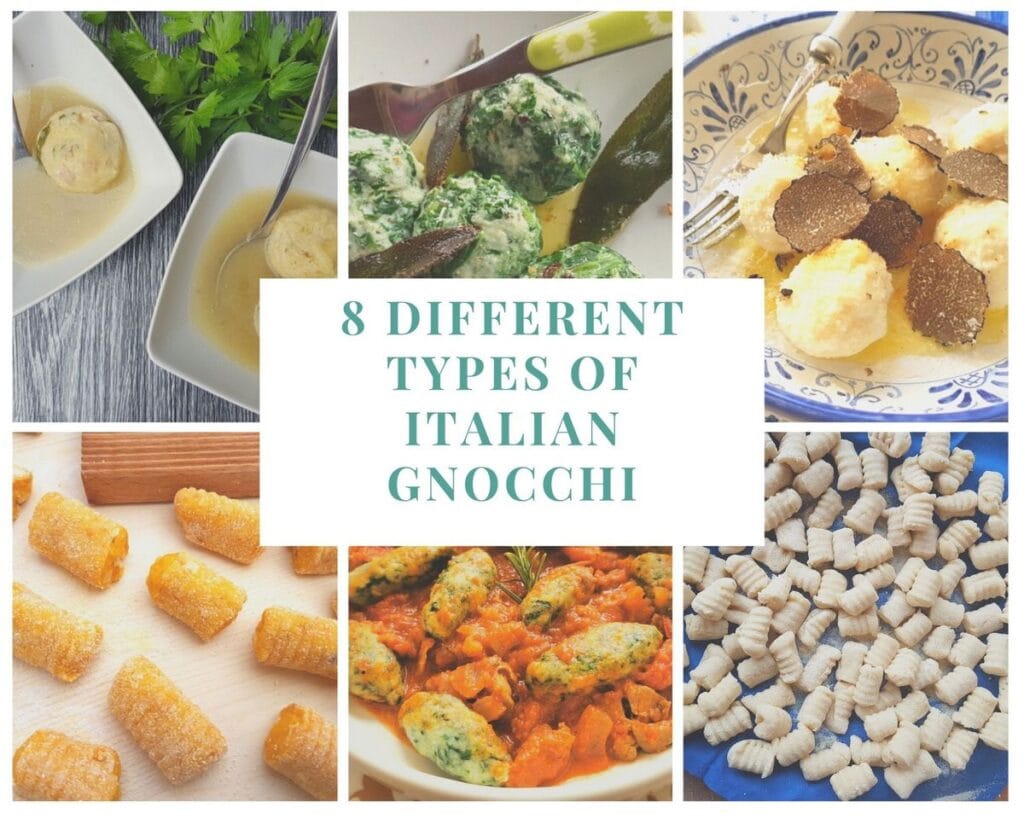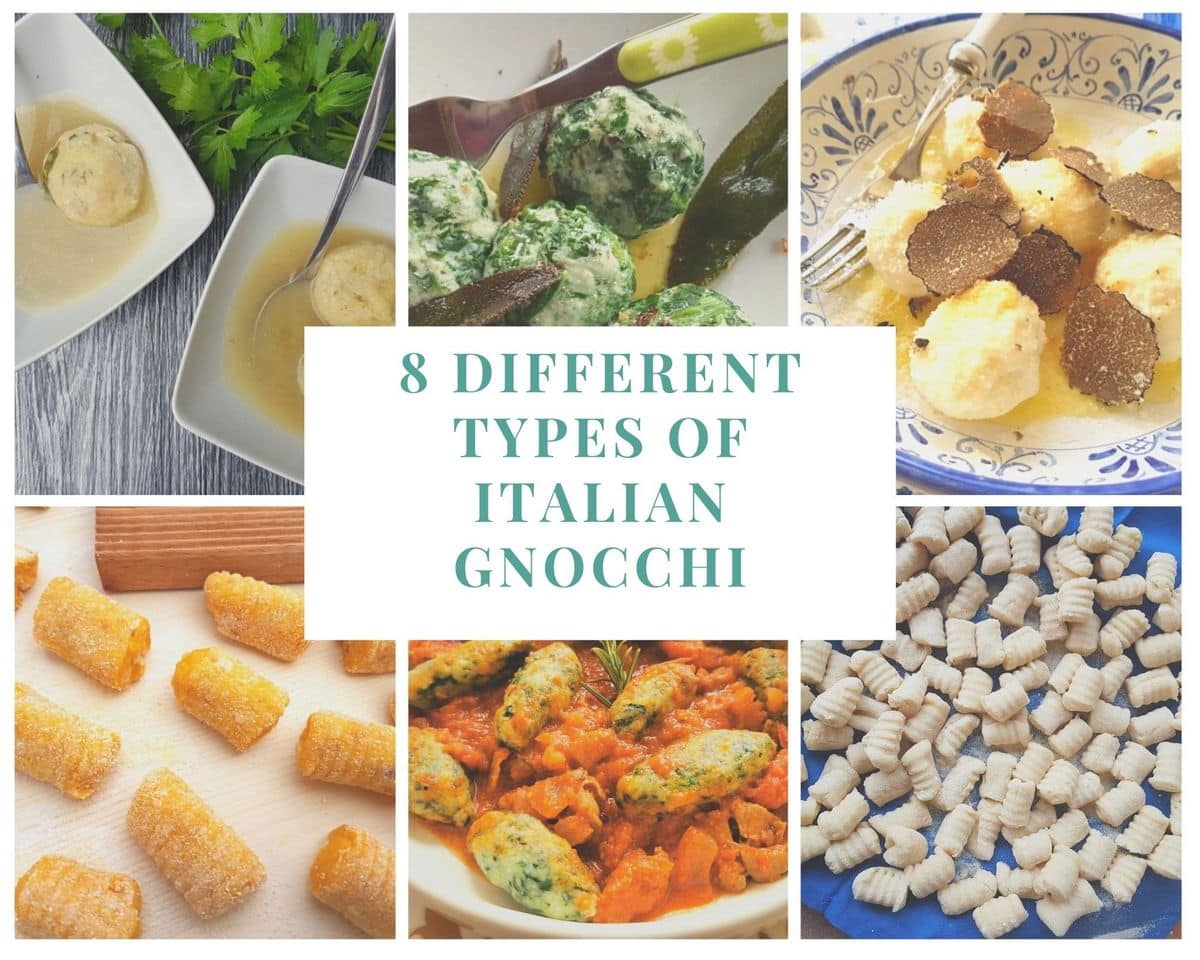 A little gnocchi history.
Among the oldest types of Italian gnocchi are bread dumplings from the South Tirol known as canederli. Canederli are large round dumplings made with stale bread, milk, flour and egg. Some Italians refer to these dumplings as bread gnocchi (gnocchi di pane) and there are also different kinds of bread gnocchi throughout Italy.
Other types of gnocchi have existed in Italy since the Renaissance or even earlier. Actually, some food historians say it was the Romans who first discovered and then introduced dumplings to other European countries. However, the Romans made their dumplings with just semolina flour and eggs.
In 15th century Lombardy, they made gnocchi called zanzarelli with bread, milk, cheese and ground almonds. Later, some gnocchi started to be made from a dough of flour and breadcrumbs mixed with water and pushed through the holes of a cheese grater.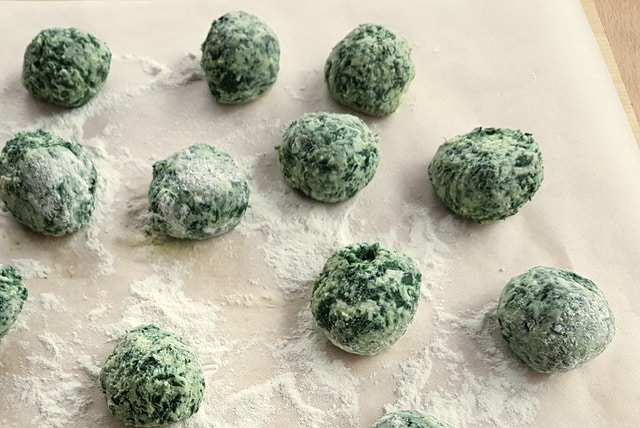 In the 17th century, the almonds in zanzarelli were replaced by flour and the water by eggs. These gnocchi were called malfatti, which means 'badly made' and is still the name that Tuscans use for their flour, spinach and ricotta dumplings also called 'gnudi'.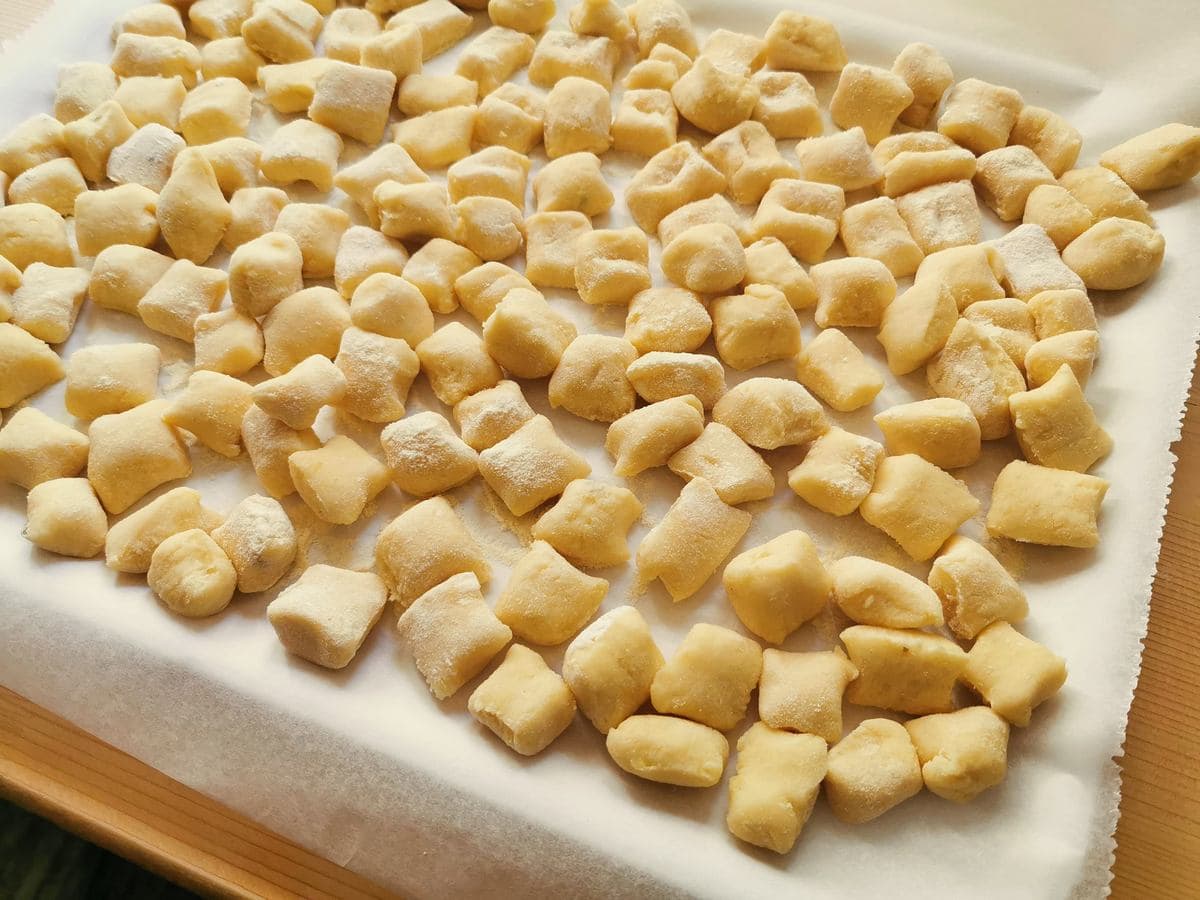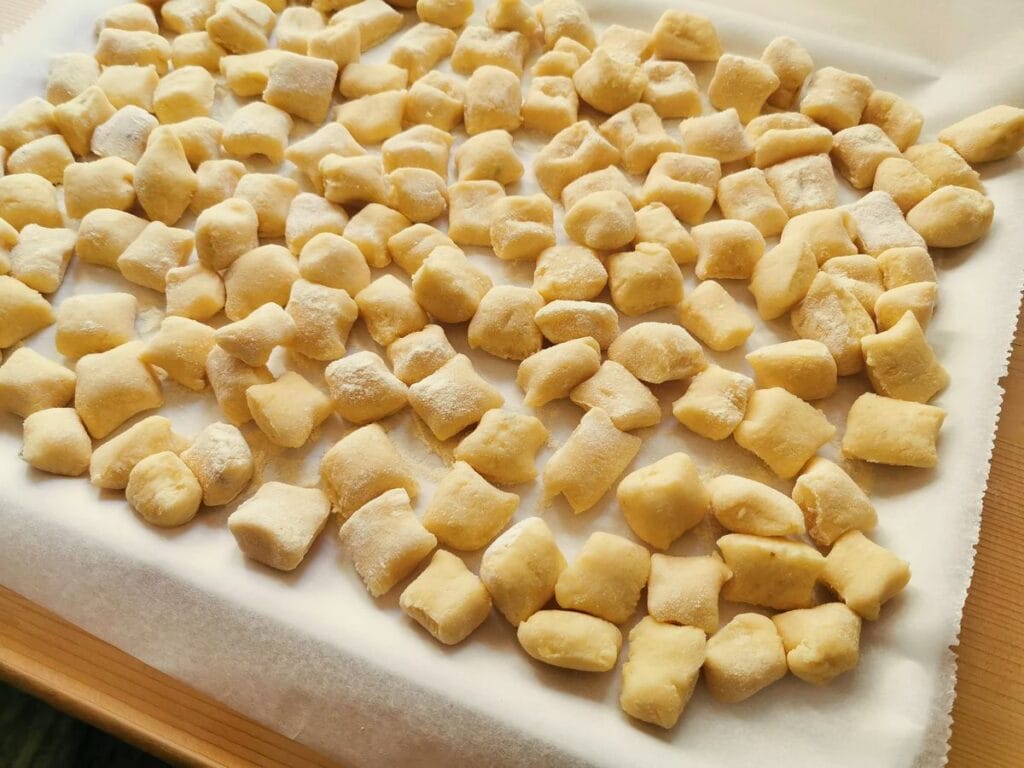 Interestingly, Italian potato gnocchi only date back to the start of the 18th century, long after potatoes were brought to Europe from South America by Spanish explorers and introduced to Italian kitchens. During the 16th and 17th century, in most parts of Europe, people regarded potatoes with suspicion, distaste and fear. In fact, they used them only as animal fodder, to feed prisoners of war and sustenance for the starving.
8 different types of Italian gnocchi.
Here is a collection of different types of Italian gnocchi featured on The Pasta Project with tasty ways to serve them. These recipes come from various parts of the country. They are all pretty easy to make and seriously delicious!
Click on the gnocchi title to go to the recipe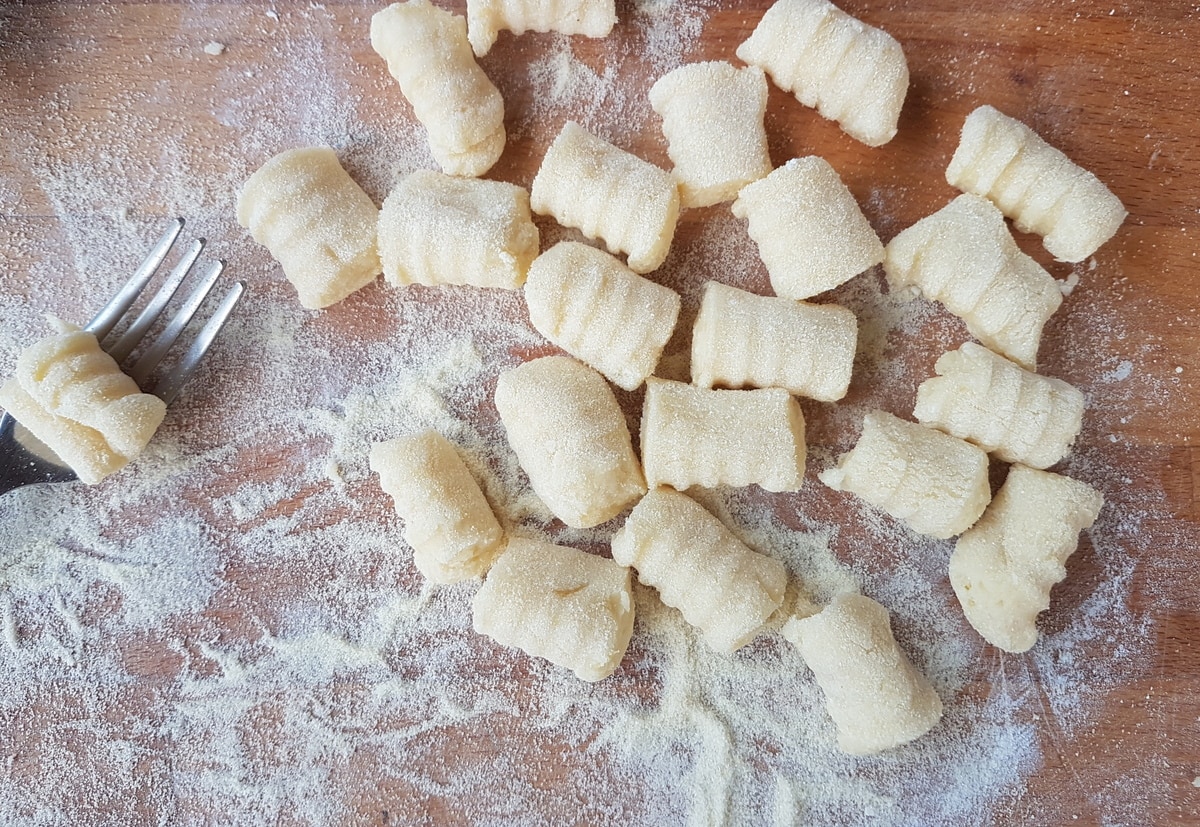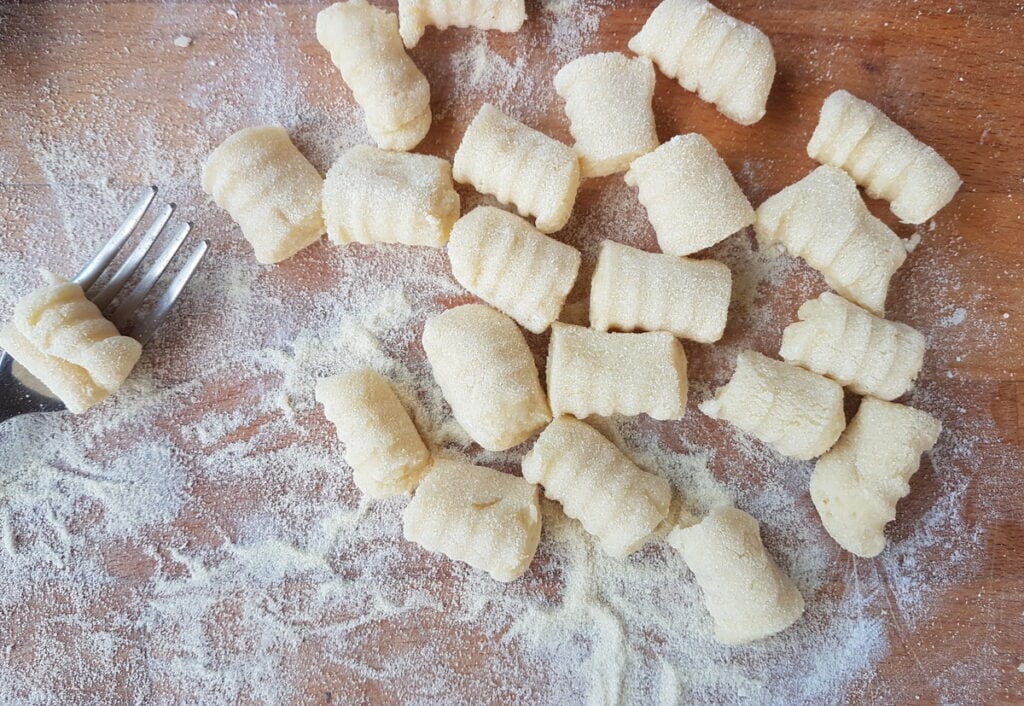 Potato gnocchi are the most common type of gnocchi in Italy. With the right kind of potatoes they aren't hard to make. In fact, once you have done it, you'll never go back to buying ready-made! Plus, there are so many delicious ways to serve them!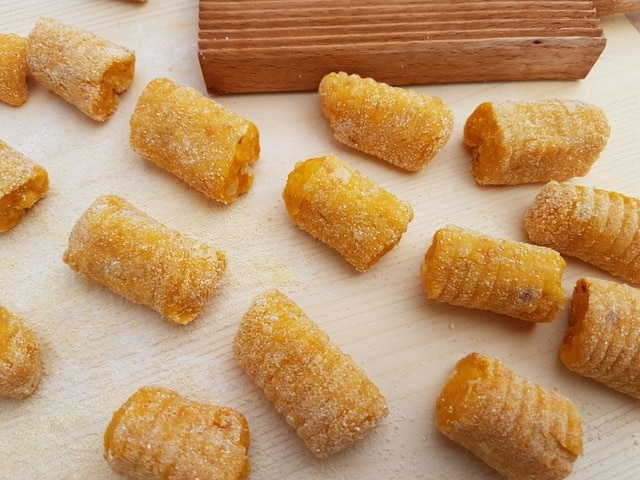 These traditional pumpkin and potato gnocchi are a great way to use pumpkin puree. And, they only need some sage butter and grated cheese to be served in a very flavourful way.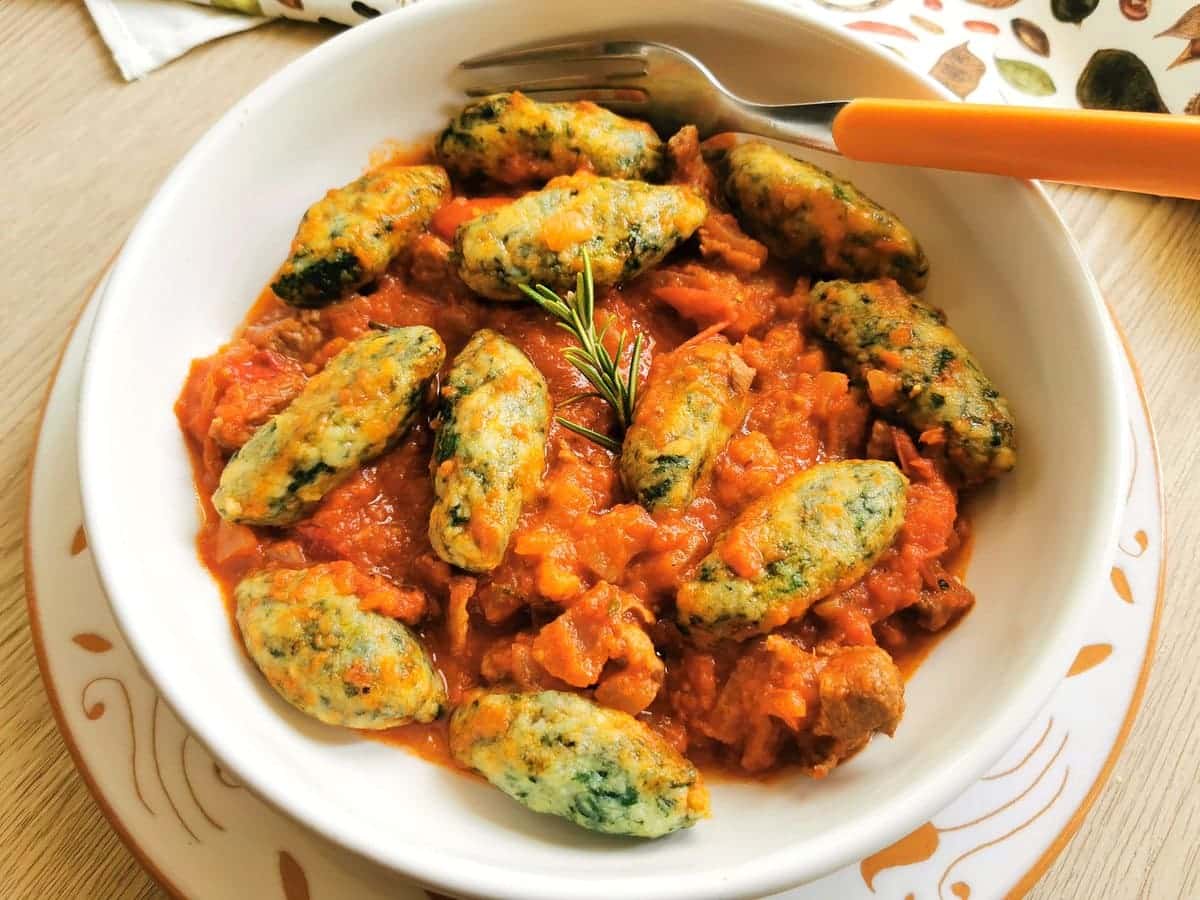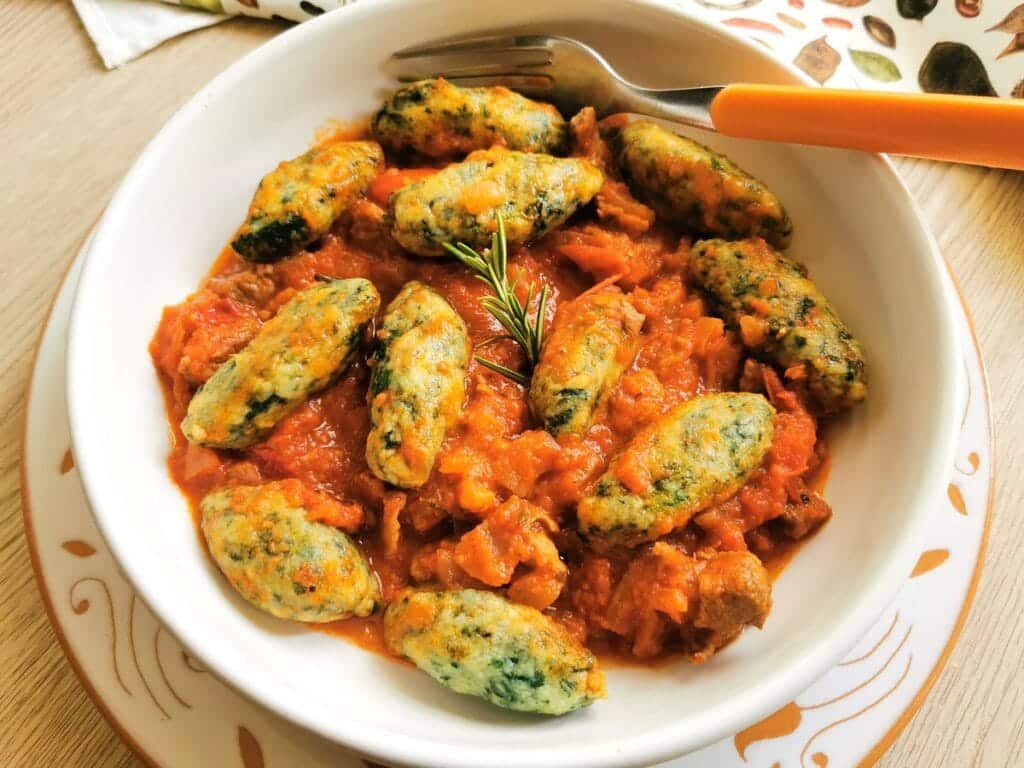 This hearty homemade spinach and potato gnocchi together with a traditional lamb ragu is a recipe from Abruzzo in Central Italy that is perfect for Sundays and holidays, particularly Easter. You can prepare both the gnocchi and the ragu in advance and freeze for another day. Plus, you can serve the gnocchi with other kinds of ragu too!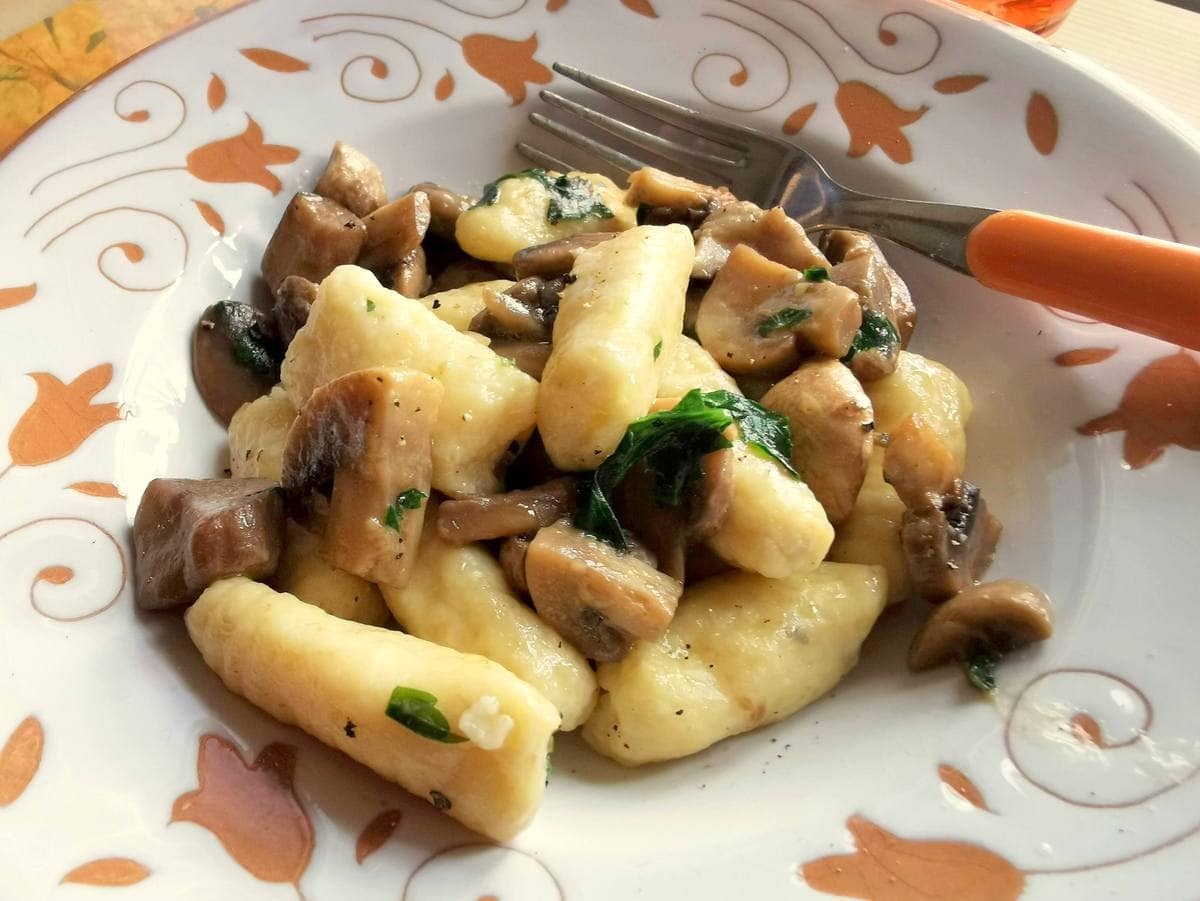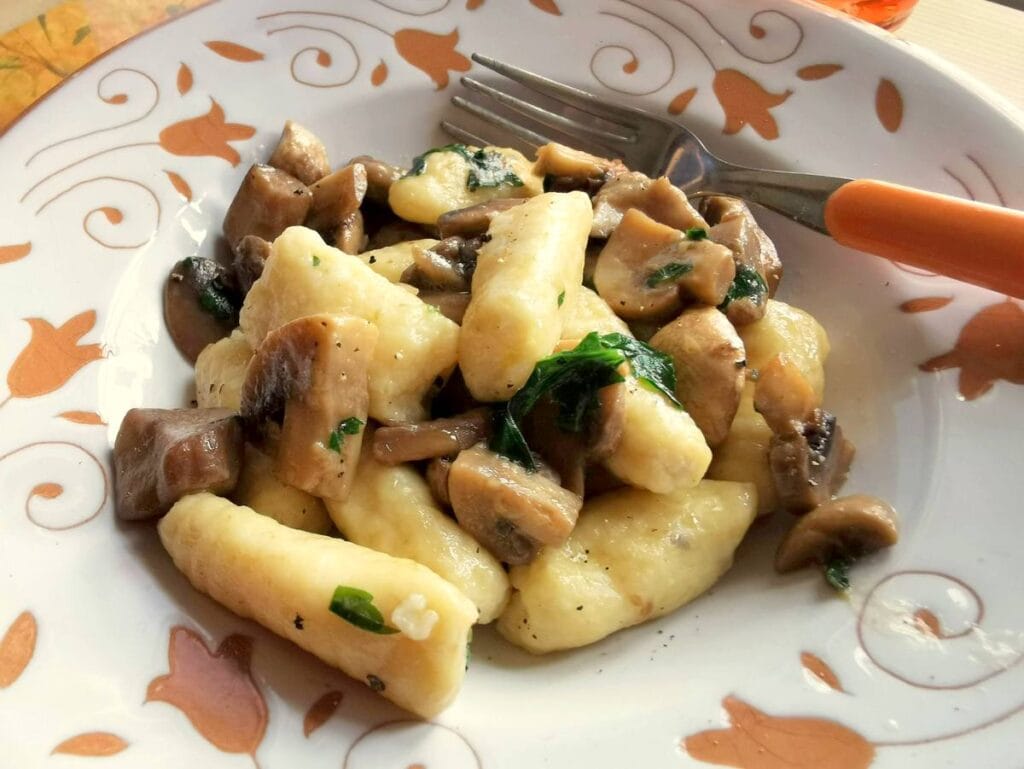 This traditional ricotta gnocchi with mushrooms is a divine recipe from the mountains of Piemonte (Piedmont), in North West Italy. Typically, made with Piemontese ricotta and fresh porcini, this vegetarian recipe is just as good with other types of ricotta and mushrooms.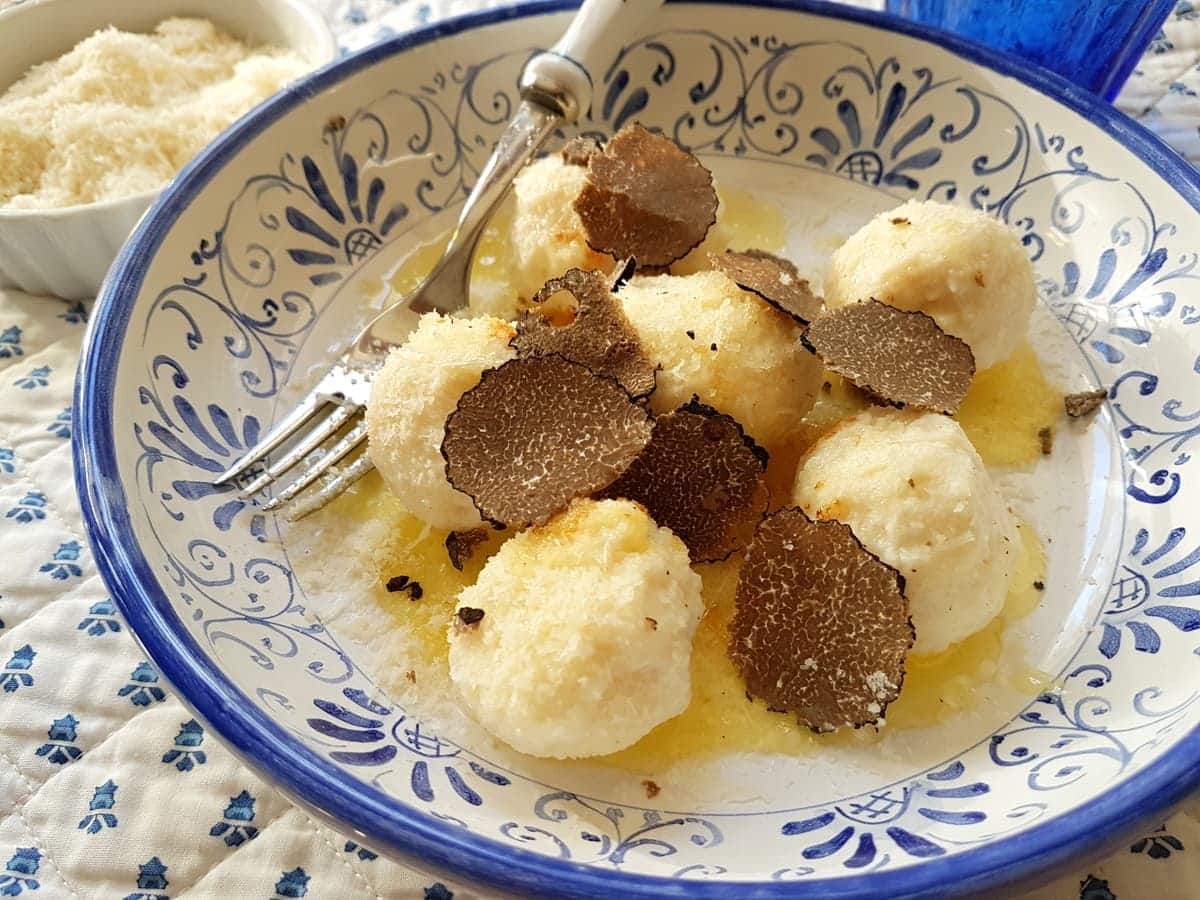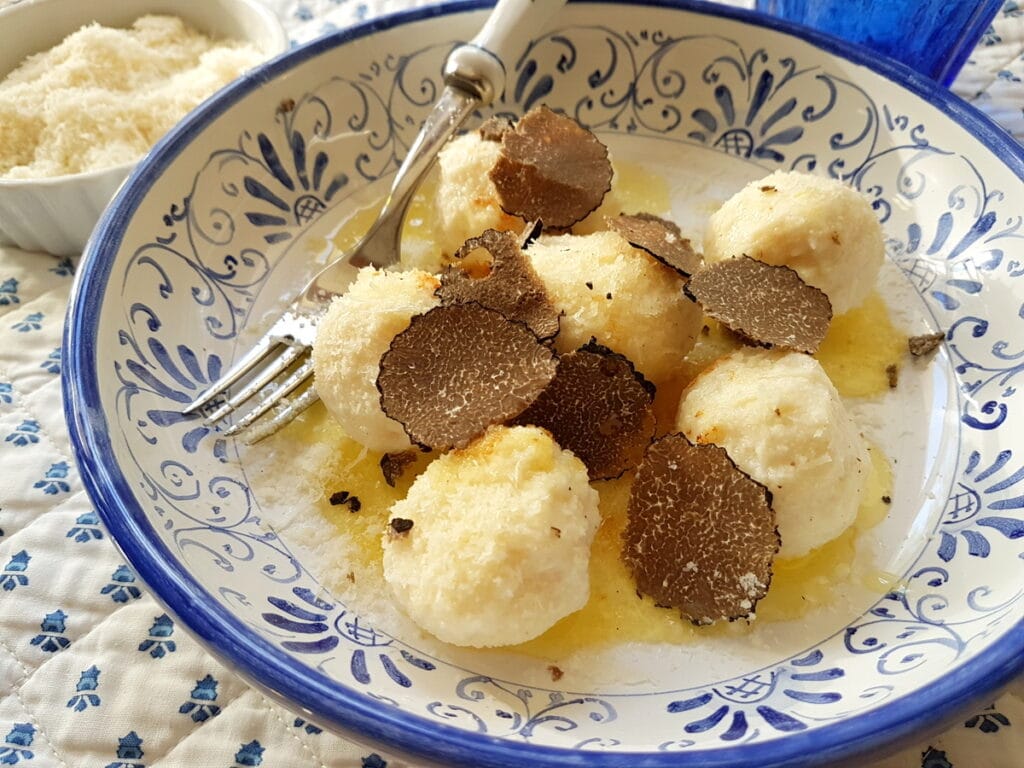 This ricotta gnudi with black truffle is a heavenly dish made with Tuscan gnudi (gnocchi). Even without black truffles you will love these exquisite ricotta dumplings!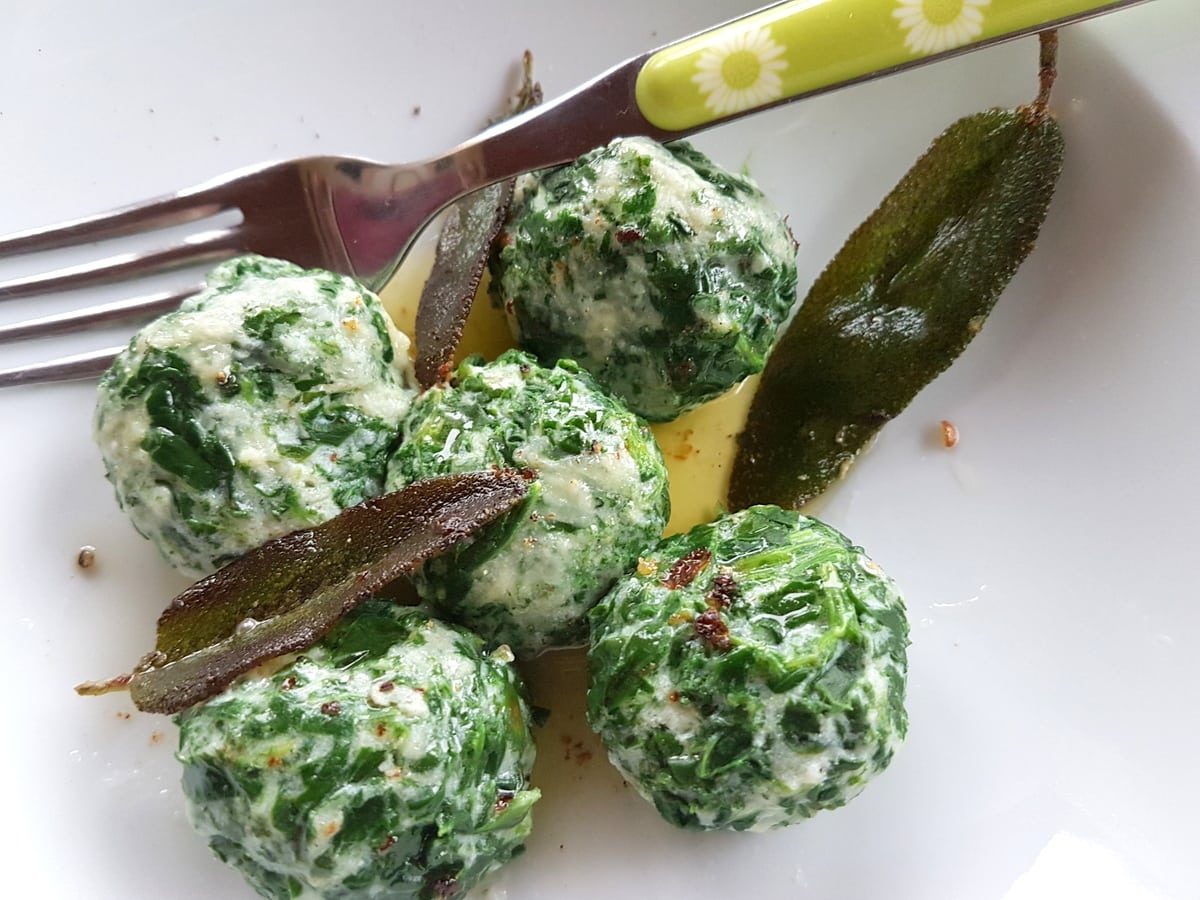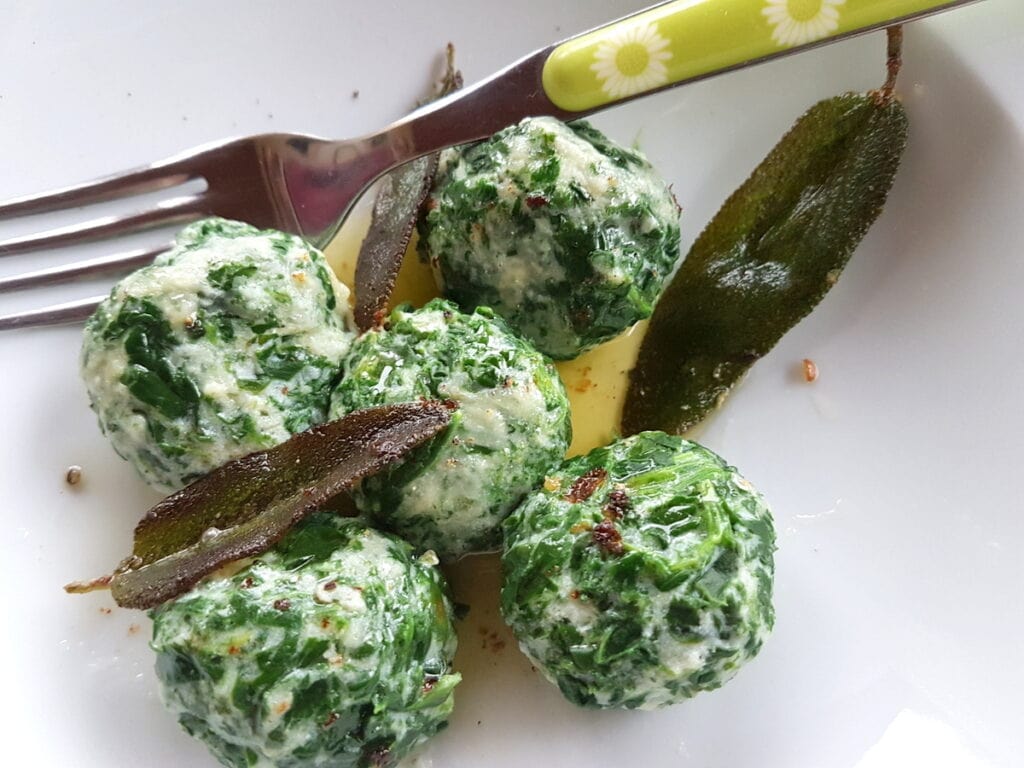 In this two recipes in one post, Tuscan gnudi (malfatti) from Tuscany are baked in a savoury homemade tomato sauce with mozzarella or you can serve them in a simple sage butter!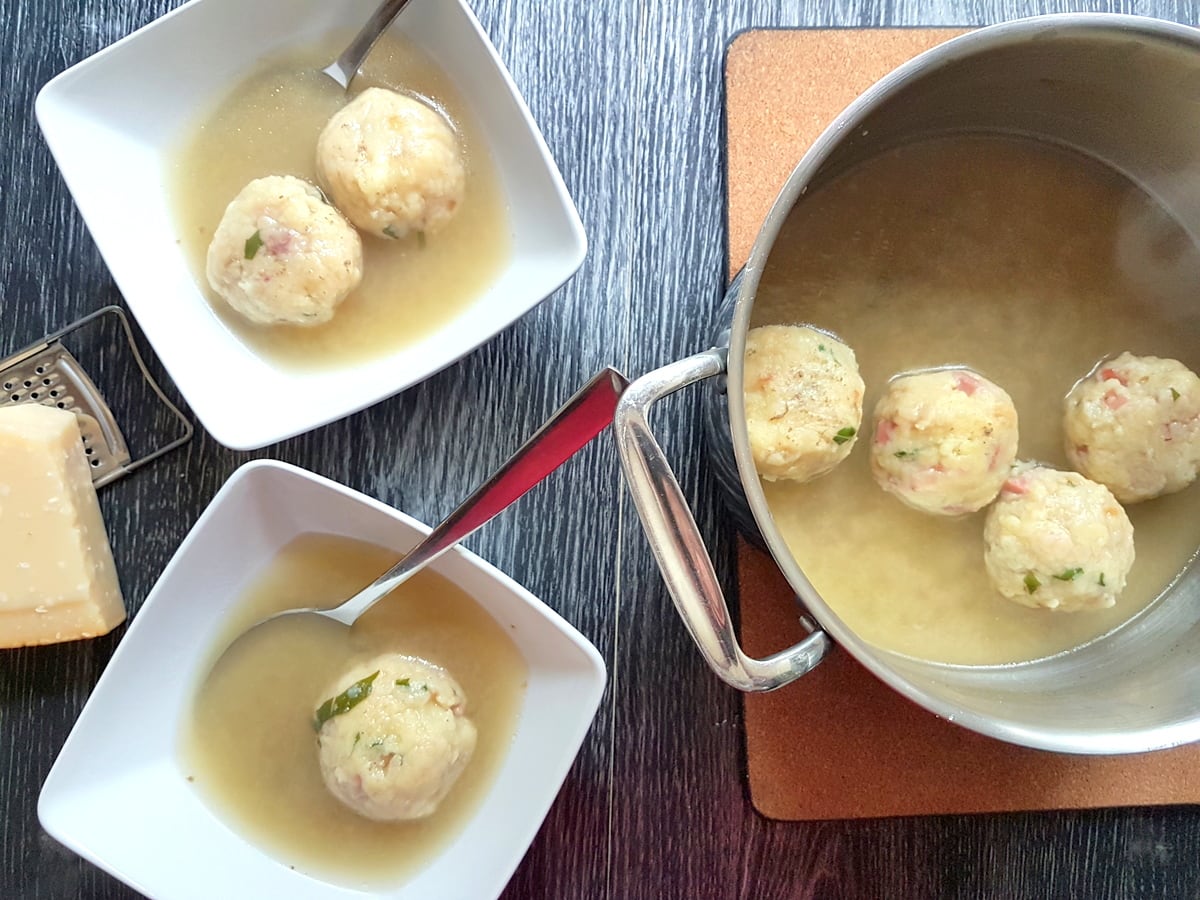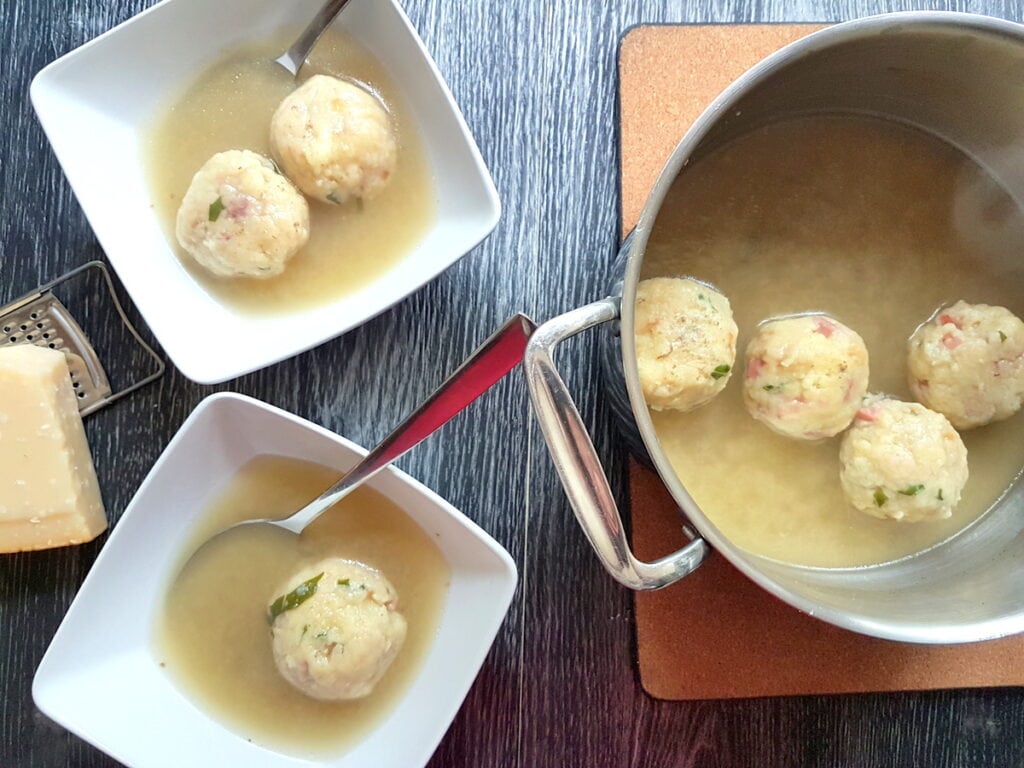 Italian bread gnocchi (canederli) in broth is a tasty and easy way to use up stale bread. This is a signature dish from the stunning South Tirol that is warming, comforting, filling and healthy! Simple Alpine food at its best!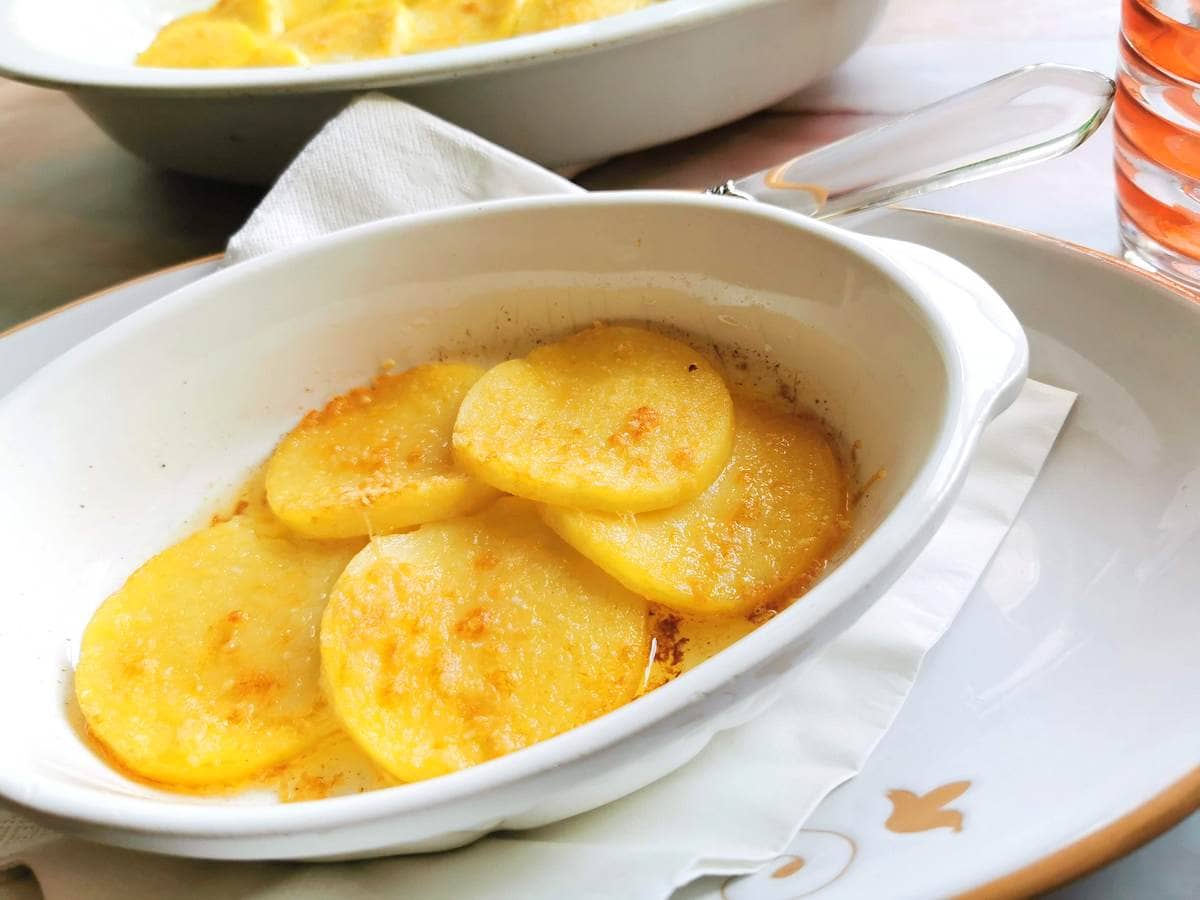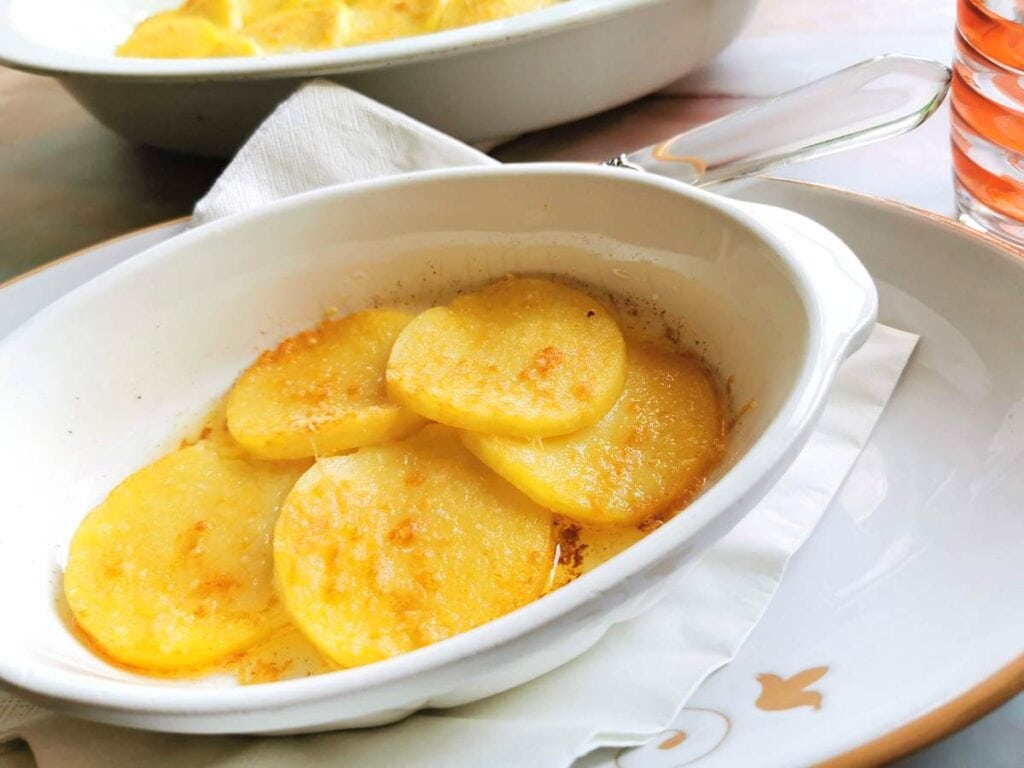 These gnocchi alla Romana are one of the most famous examples of pre-or non-potato gnocchi. They are very similar to the types of dumplings enjoyed in Ancient Rome, hence the name 'alla Romana' (Roman gnocchi). They are rich but light and a real melt in your mouth treat!
Save to Pinterest, so you can try these different types of Italian gnocchi later.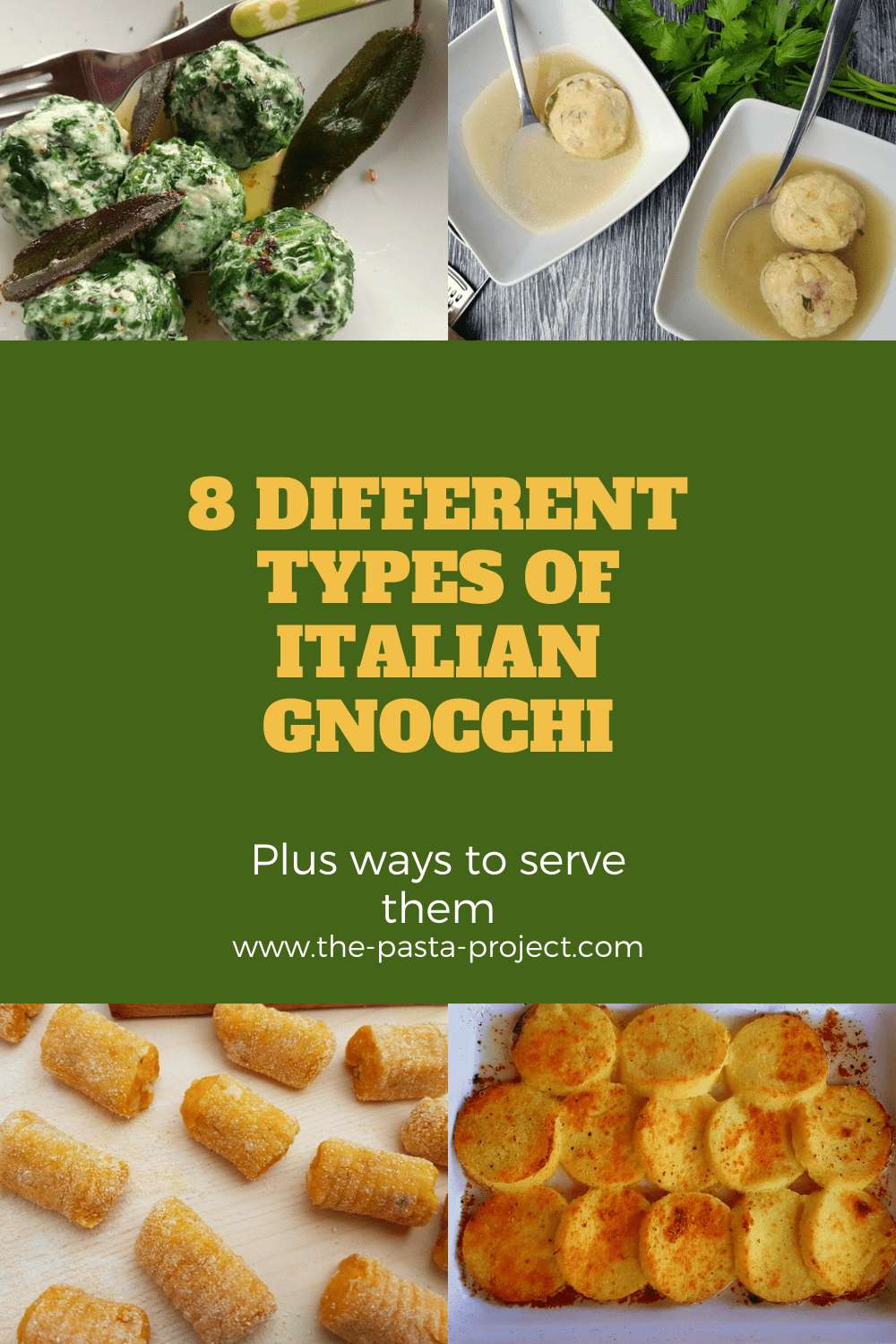 If you do one or more of these different types of Italian gnocchi, I'd love to hear what you think. Please write a comment here on the blog or post a comment on the Pasta Project Facebook page.
Your feedback means a lot to me!
Buon Appetito!
Want to know more about my life in Italy? Why not subscribe to my newsletter? New subscribers get a free series of recipe e-books too!