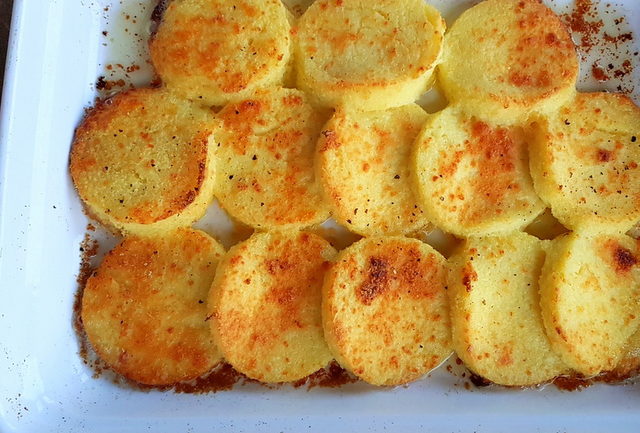 The divine gnocchi alla Romana!
The first time I made these gnocchi alla Romana, was actually the first time I had eaten them. However, it wasn't the last! They have become a firm family favourite! I love potato gnocchi, but they aren't always very light and many gnocchi dishes are better eaten in the winter when we need and crave more substantial meals! These, on the other hand, can also be served as a starter. They are rich but light and a real melt in your mouth treat!
(click to go straight to recipe)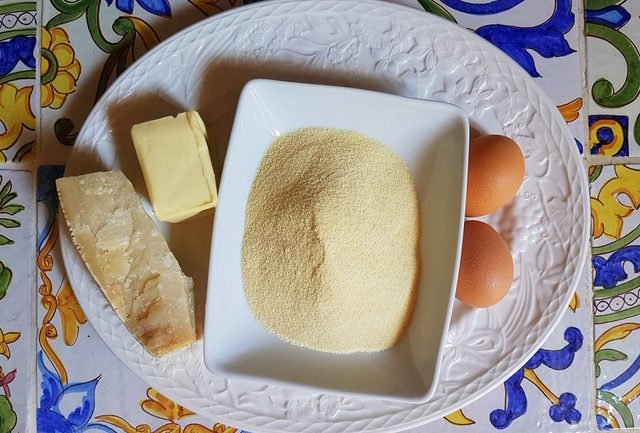 These gnocchi are also one of the most famous examples of pre-or non-potato gnocchi and are very similar to the type of dumplings enjoyed in Ancient Rome, hence the name 'alla Romana' (Roman gnocchi). Despite the fact that some people attribute the origin of these gnocchi to Piedmont because of the high butter content which is not typical in Lazio cusine, they are a traditional dish in Rome and Lazio.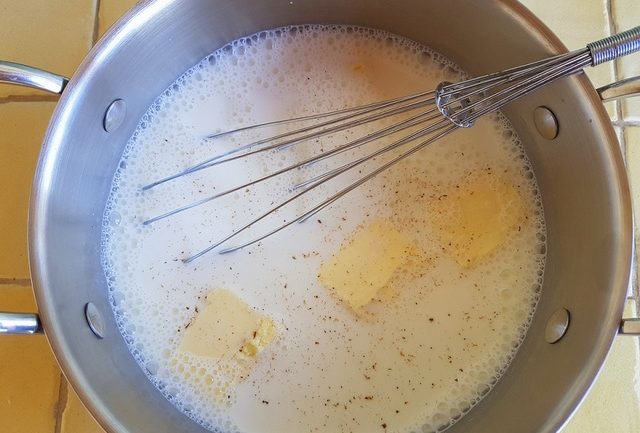 So easy to make!
Apart from being to-die-for delicious, gnocchi alla Romana really are easy to make and unlike their cousins, potato gnocchi, there's no risk that they may become gluey or heavy. Once you have made the dough, you need to let it cool, but apart from that it doesn't take long to make and bake these divine gnocchi.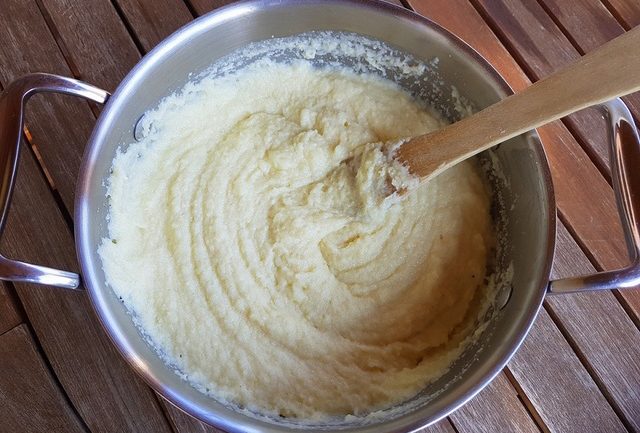 Gnocchi alla Romana can be served in different ways!
The classic Roman recipe on the next page uses a simple butter and cheese dressing, but these gnocchi alla Romana can be served in other ways; such as with a bechamel sauce, a mornay sauce, a four cheese sauce or a sauce mixed with ham, bacon, pancetta or vegetables. They can also be served 'alla Sorrentina' which means baked with tomato sauce, mozzarella and basil. You can also put some chopped greens or herbs, such as spinach, nettle, chicory, basil etc. into the dough.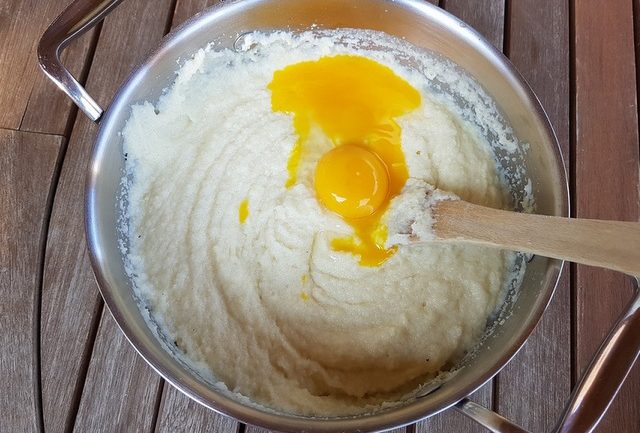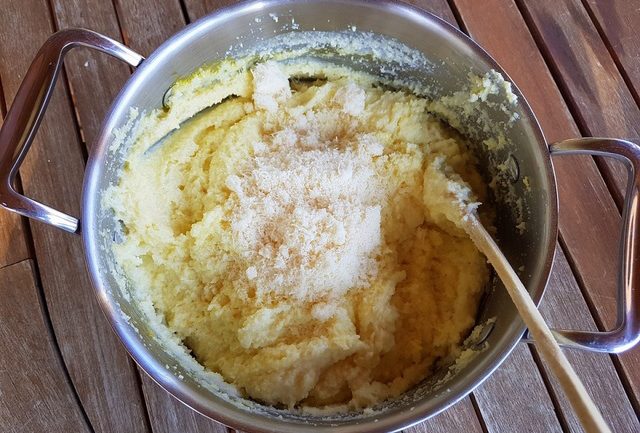 Traditionally, gnocchi alla Romana are shaped in circles but the dough can also be cut into squares or other shapes! So, if you're making these with the kids, you can have some fun and cut them in different shapes! Actually, even without kids, you can get creative with the shape!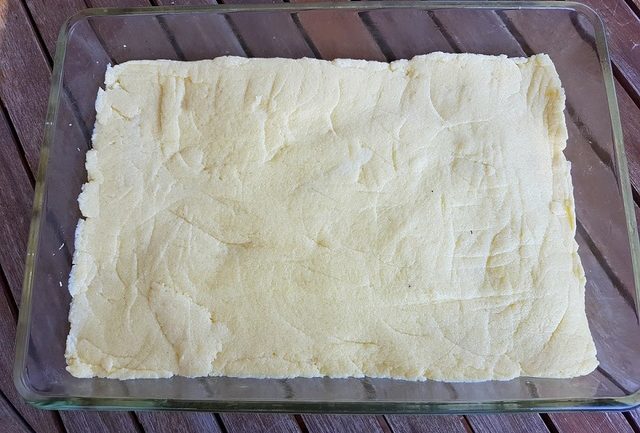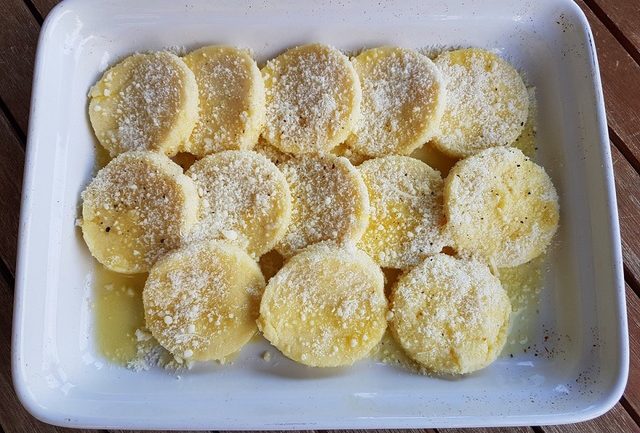 If you haven't made them before, I would recommend going with this classic 'alla Romana' recipe. Then perhaps later trying them with another kind of sauce. I have also made them 'alla Sorrentino', which is delicious too. Whichever way you serve them, I'm sure it will be love at first bite!
Buon appetito!
(see the recipe on the next page. Just scroll down and click 2)