Sardinian Gnocchi –Malloreddus with sausage, tomatoes and saffron alla Campidanese.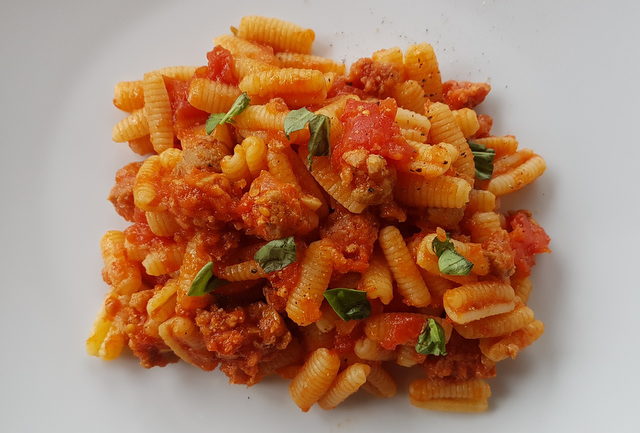 Sadly I have never been to Sardinia! It's on my bucket list. However, this week I brought a little Sardinian touch to my kitchen with this malloreddus with sausage recipe. In Italian it's known as 'alla Campidanese' after the Sardinian province of Campidano, where it originally comes from. (go straight to the recipe)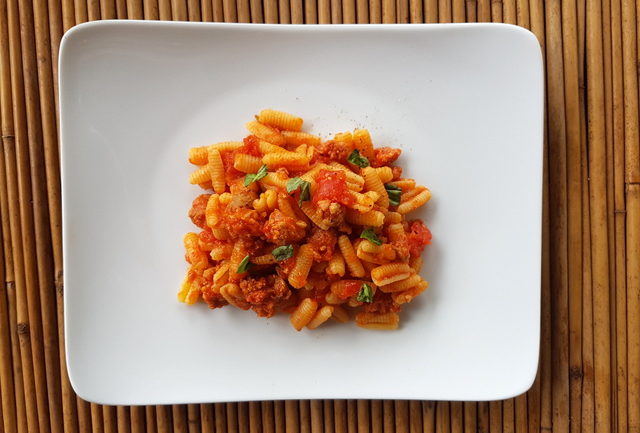 Malloreddus, also called gnocchetti sardi or 'little Sardinian gnocchi' are a typical pasta from Sardinia. They are also called Sardinian gnocchi because of their shape as they really look like tiny potato gnocchi but are, in fact, made of durum wheat semolina flour, water and salt.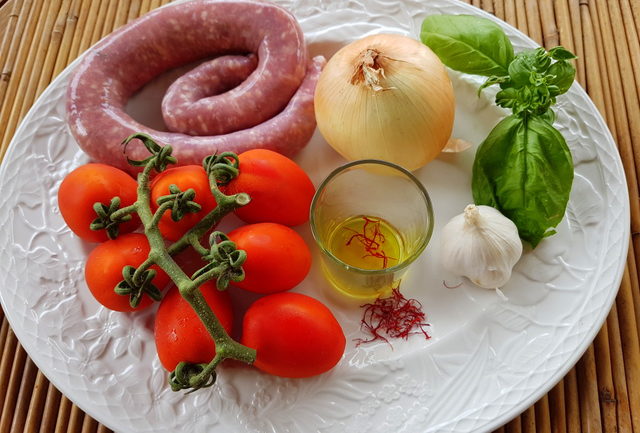 When homemade, malloreddus sometimes have a pinch of ground saffron in the dough which gives them a slightly yellow colour. To get the characteristic shape, Sardinians traditionally hand-rolled the pieces of dough on a round reed basket. However, nowadays most people use a small wooden board that looks like an gnocchi board.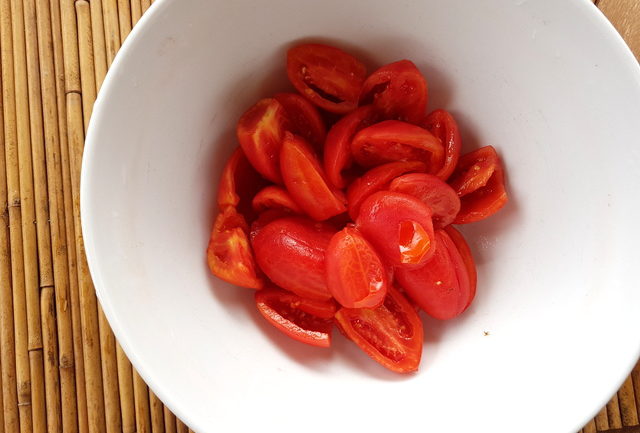 This malloreddus with sausage, tomatoes and saffron alla campidanese recipe is probably the most well-known way to serve these Sardinian gnocchi. It's made with delicious pork sausage seasoned with fennel, saffron and fresh tomatoes . If you can't find sausages with fennel you can also add crushed fennel seeds to the sauce to give it a similar flavour.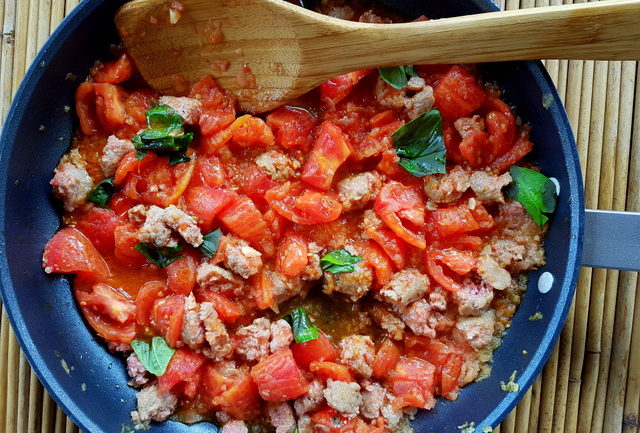 Of course in Sardinia, the sausages, tomatoes and saffron are all Sardinian. I'm sure that, as with many Italian recipes, the dish eaten in the region in which it is traditional may well taste different to the same dish made with ingredients of different origins.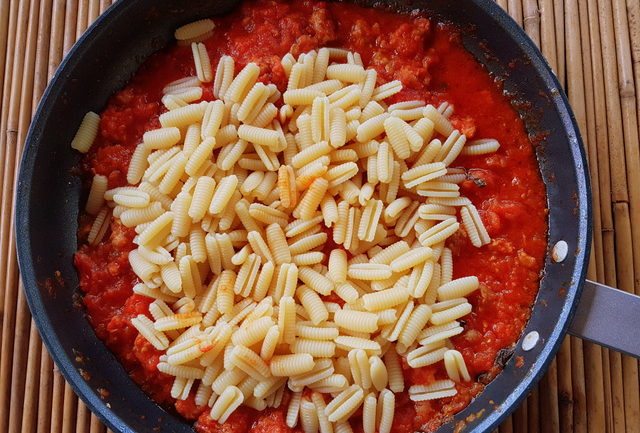 Although I live in Italy, apart from the Sardinian gnocchi which are available throughout Italy, I couldn't find Sardinian sausages, tomatoes or saffron, but the ingredients I used were fresh and produced in Italy. The result was really good and I will definitely be making this malloreddus with sausage recipe again. I'm sure that the same is true of making this dish outside of Italy. If you can't find Italian ingredients just go with what you can find. You'll love it just the same!
Buon Appetito!
(see the recipe on page 2)