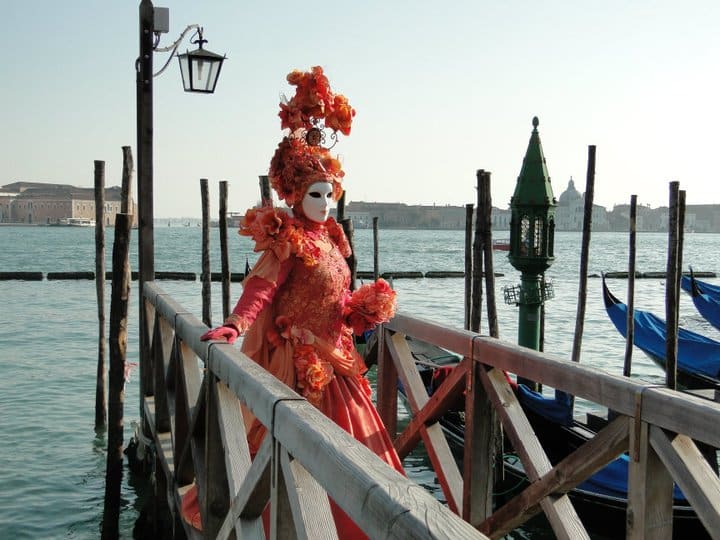 Veneto, my home!
Veneto is the region I know best because I have been living there since 2003! And yet, like most Italian regions there are so many well-known tourist destinations and off the beaten track hidden gems that I can't say I know the region completely! There is still much to discover!
Venice, is of course, Veneto's star attraction, but Verona, Vicenza, Padova, Bassano del Grappa, the Eastern shore of Lake Garda and ski resorts like Cortina d'Ampezzo attract a fair share of visitors to the region as well.
The Veneto region lies in the north-east corner of the Italian peninsula. It is a geographically diverse region with lakes, rivers, mountains, valleys, flatlands and a coastline on the Northern Adriatic Sea. This geographic diversity enables the region to produce many different crops and food products. Grains and rice are grown on the plains near Verona. There is an abundance of fruit and vegetables cultivated throughout the region but mostly in the Po valley, particularly apples, peaches, pears, asparagus and radicchio. Just above the plains and reaching up into the foothills, vineyards abound. Veneto produces 20% of all Italy's wines.The best known wines here are Valpolicella, Soave and Bardolino. Veneto is also the region where most prosecco comes from. In the higher lands cherries chestnuts, walnuts and honey are the main produce and the mountain areas are well known for their variety of cheeses and salumi. Mother Nature also contributes to Veneto's edible feast and truffles and mushrooms can be found in the higher areas and woods, whilst the Adriatic sea provides fish and shellfish, both freshly caught and farmed.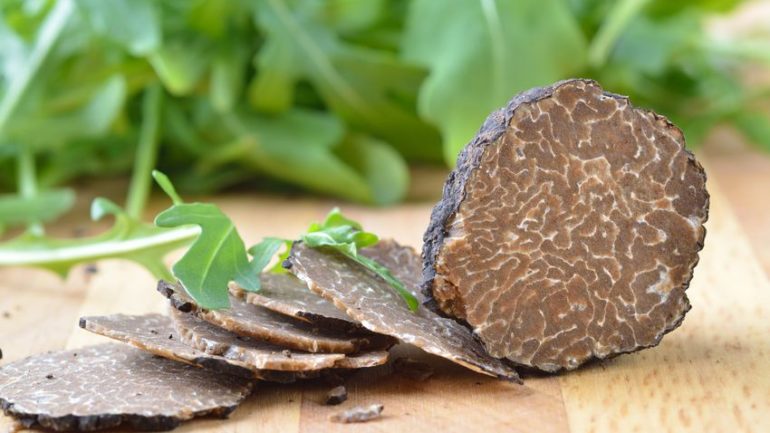 Needless to say with such an abundance of produce the Veneto kitchen is diverse, although there are many provincial differences. Inhabitants of the costal provinces obviously eat more fish and seafood. Inland; risotto with meats or vegetables are staple dishes. In the mountain regions the food is more meat and cheese based with polenta often being the grain of choice and by Lake Garda, fresh water fish find their way onto the menu.
The Veneto kitchen also includes rather a lot of offal, game and horsemeat, Most of which I really don't like except for calves liver, chicken liver, hare and wild boar.The latter is not only used to make very good salami but also a tasty pasta sauce.
Pasta in Veneto
Where ever you go in Veneto, pasta is nearly always on the table and like every region there are pasta types common to most of the country, such as spaghetti, and there are pasta types found here but not typically in other regions, such as Bigoli. Bigoli are probably the most traditional pasta of Veneto and have been eaten here since the times of the Venetian Republic.They are traditionally served with duck ragu or anchovies (or salted sardines). For special occasions they are made with turnip greens and local sausage or swordfish and cherry tomatoes. Other local pasta types are gargati (similar to maccheroni) from Vicenza and Treviso, Subioti also from Treviso and from the mountain areas, Casunziei which are beet ravioli with poppy seeds.
Apart from the pasta types found almost exclusively in Veneto, there are other traditional dishes made with more common pasta shapes but served in a typical Veneto way. Tortellini di Valeggio are hand-made fresh tortellini, stuffed with a mix of beef, pork and vegetables, usually served with melted butter and sage They are typical of the town of Valeggio sul Mincio southwest of Verona. Maltagliati, (which means broken up pieces of usually flat pasta) with borlotti beans is often more of a bean soup with pasta that is a traditional Chrismas dish. Tagliatelle with radicchio and pancetta is a typical autumnal dish and Tagliatelle pie is another unusual Veneto pasta dish.
As I continue on my pasta journey, I will be posting Veneto pasta recipes using typical Veneto types of pasta, but to start with I'm going to introduce you to one of my favourite dishes.'Pasta e Fagoli' a nutritious and warming pasta and bean soup. I hope you enjoy it!