Known as il consiero, this mixed meat ragu from Vicenza in Veneto is a really interesting pasta sauce that actually changes with the seasons. In this version, gargati with spring ragu, the sauce is made of lardo (cured pork fatback) and 3 white meats, as well as fresh peas and asparagus! A great spring pasta recipe!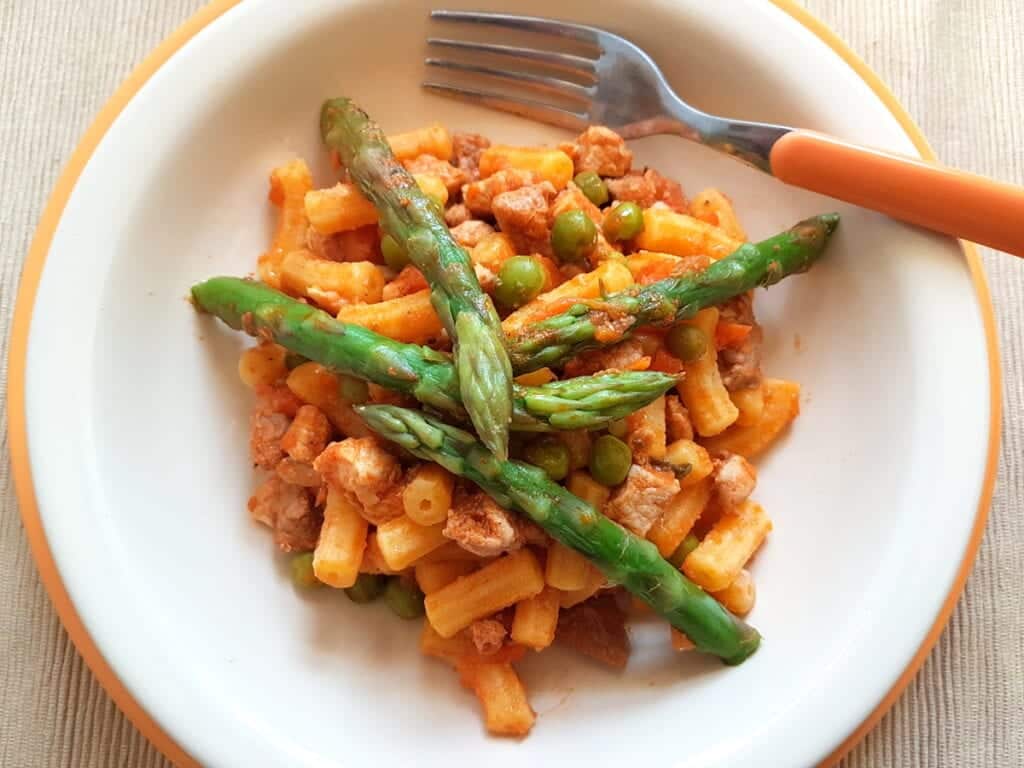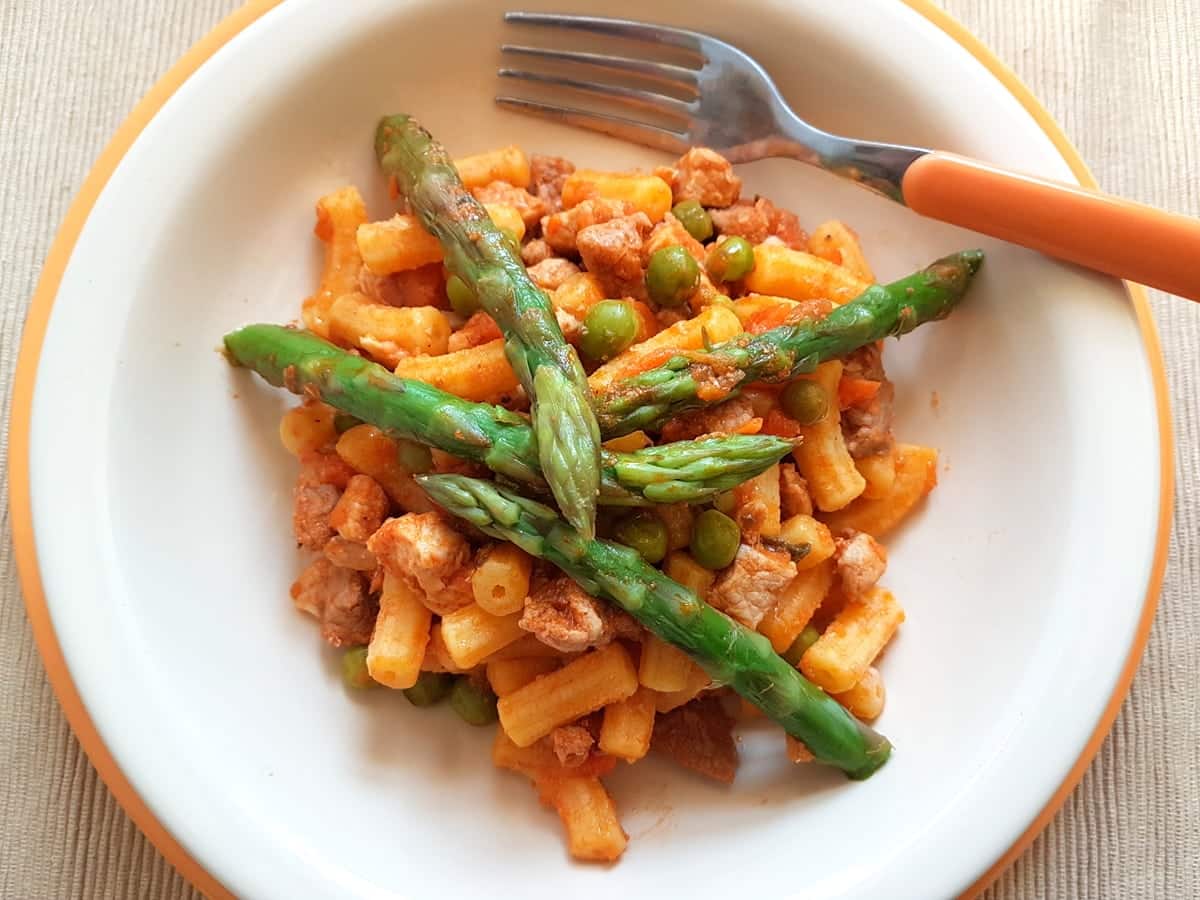 Gargati con il consiero.
There is no actual set recipe for il consiero ragu! This is a pasta sauce that comes from farming and peasant traditions and was invented to use up leftover meats. The mixed meat ragu was enriched with lots of seasonal vegetables.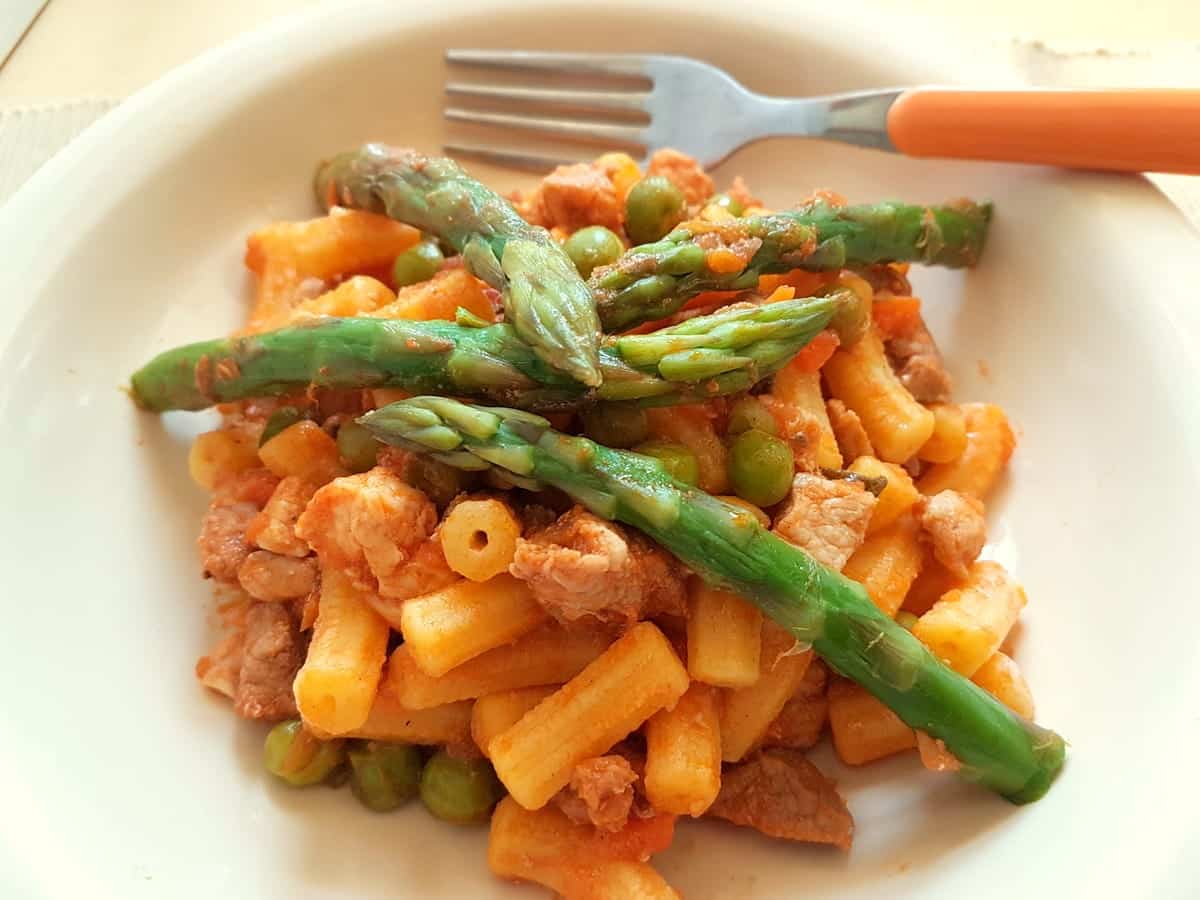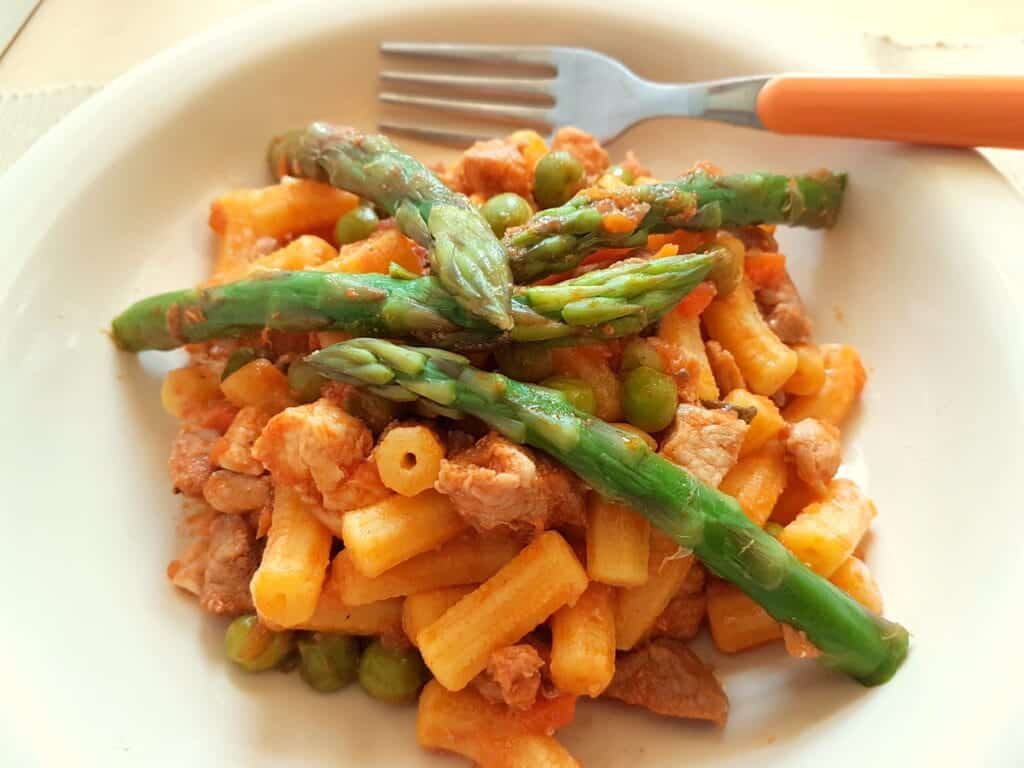 Originally, il consiero was prepared with a piece of lardo cut into small pieces. Then they added onions or shallots, parsley and other aromatic herbs (thyme, rosemary, sage and even basil when in season) and some leftover meat cuts as well as some tomato concentrate. Over time, other ingredients went into this sauce, always in keeping with the season!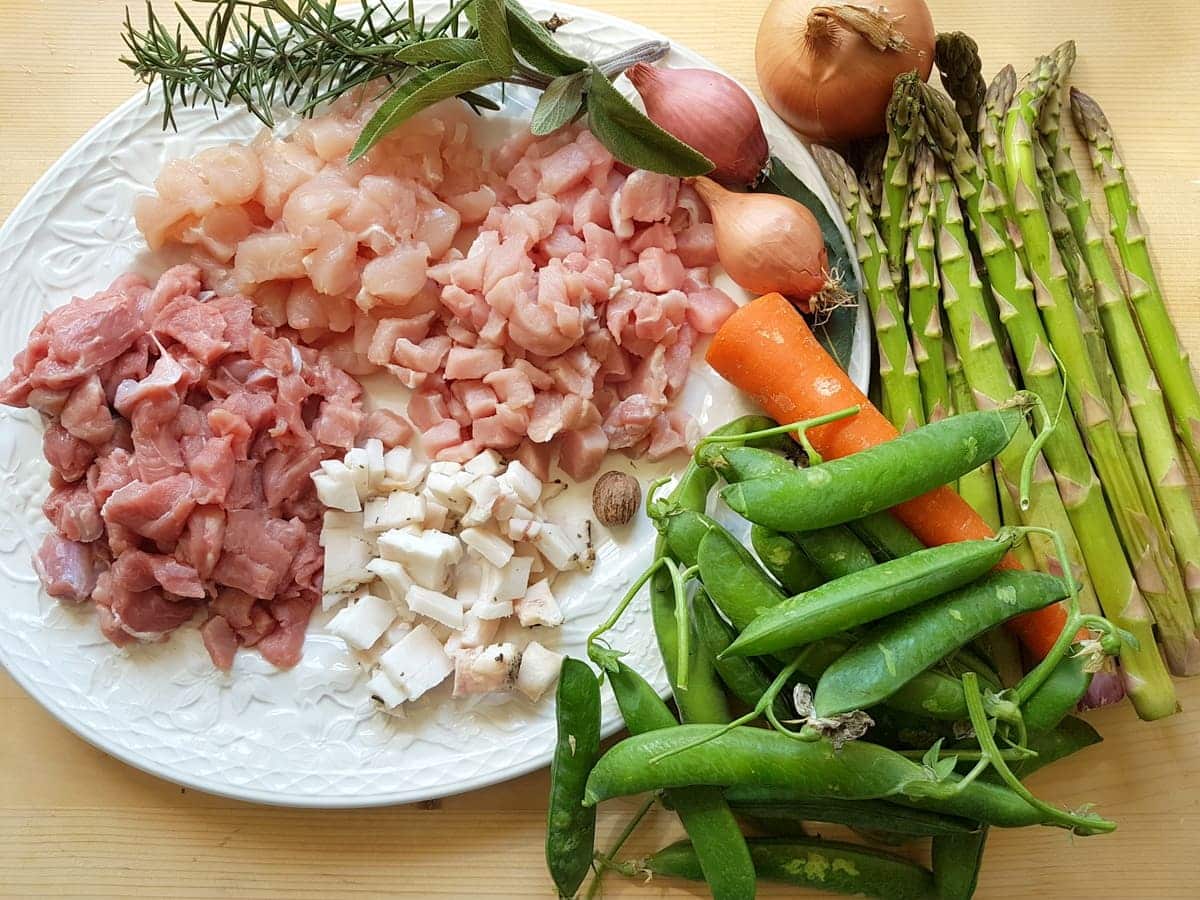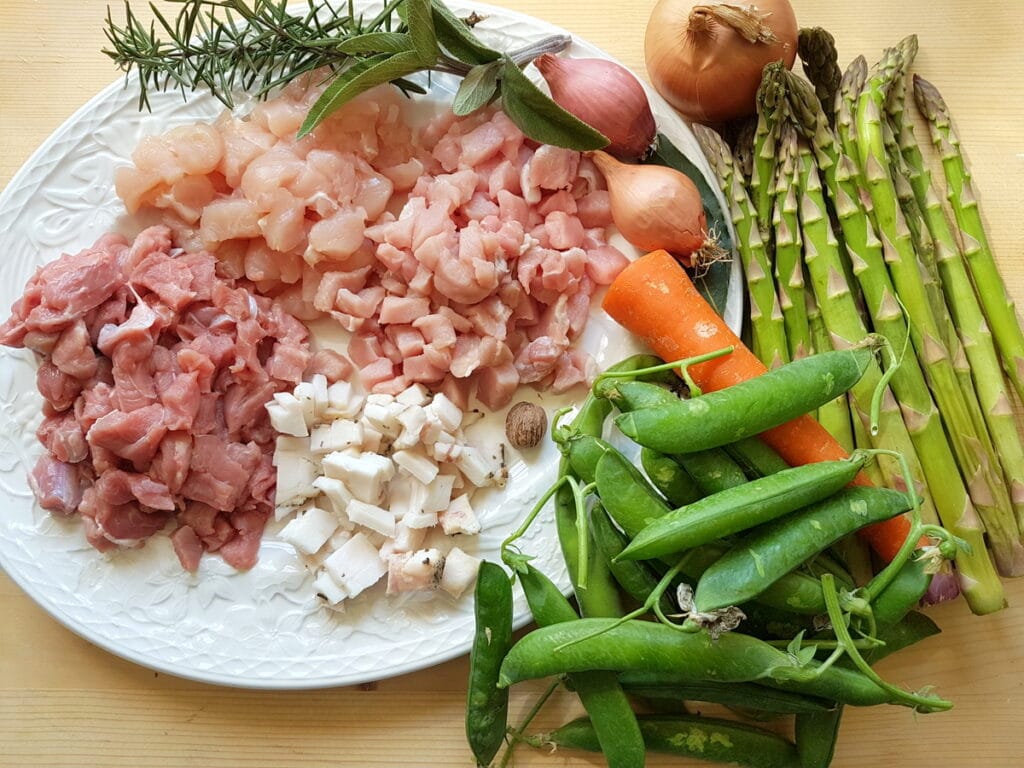 A recipe for all seasons.
In spring, Il consiero was made with white meat, often from the farmyard; such as duck, goose, chicken or turkey. In autumn, they used beef and red meats. And in winter, people preferred meats that were even heavier and more fatty, such as sausages, pancetta and even a few pieces of game.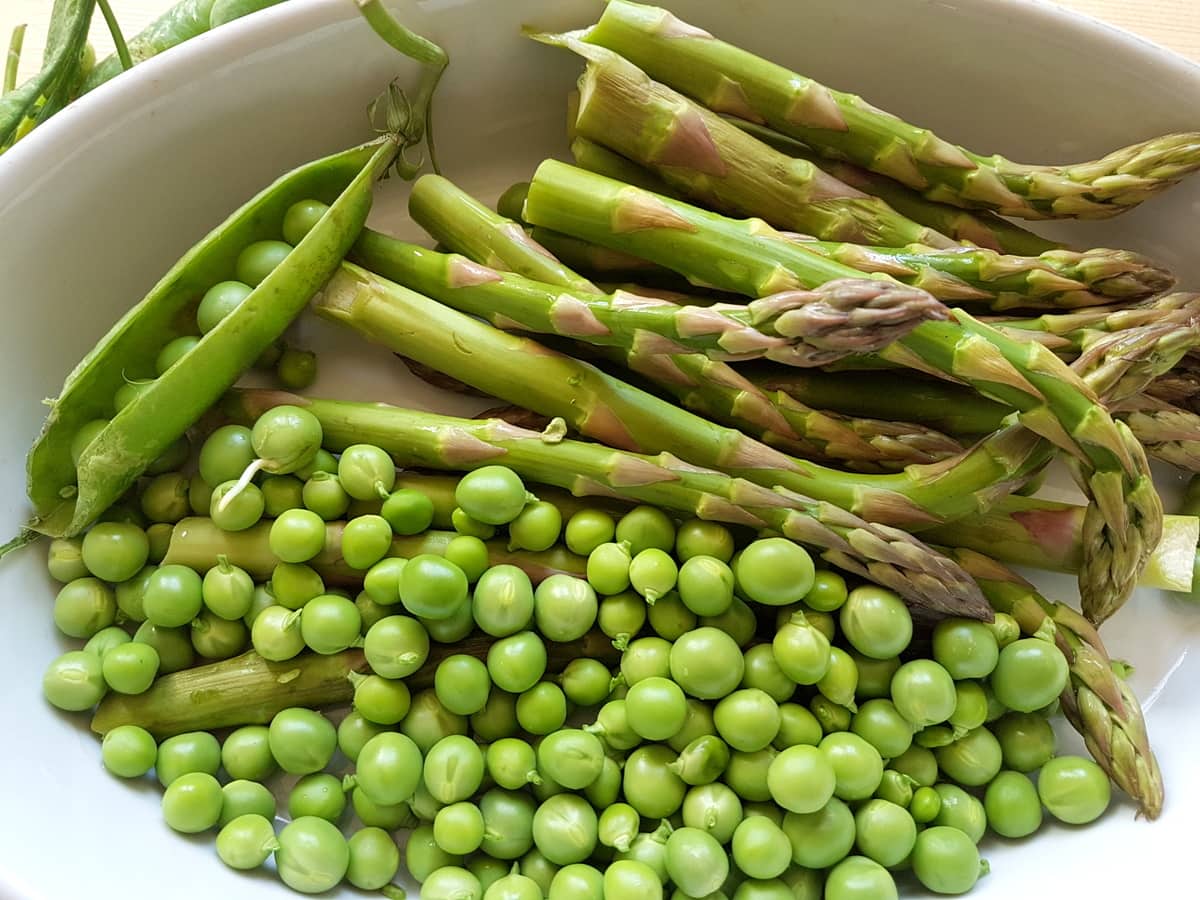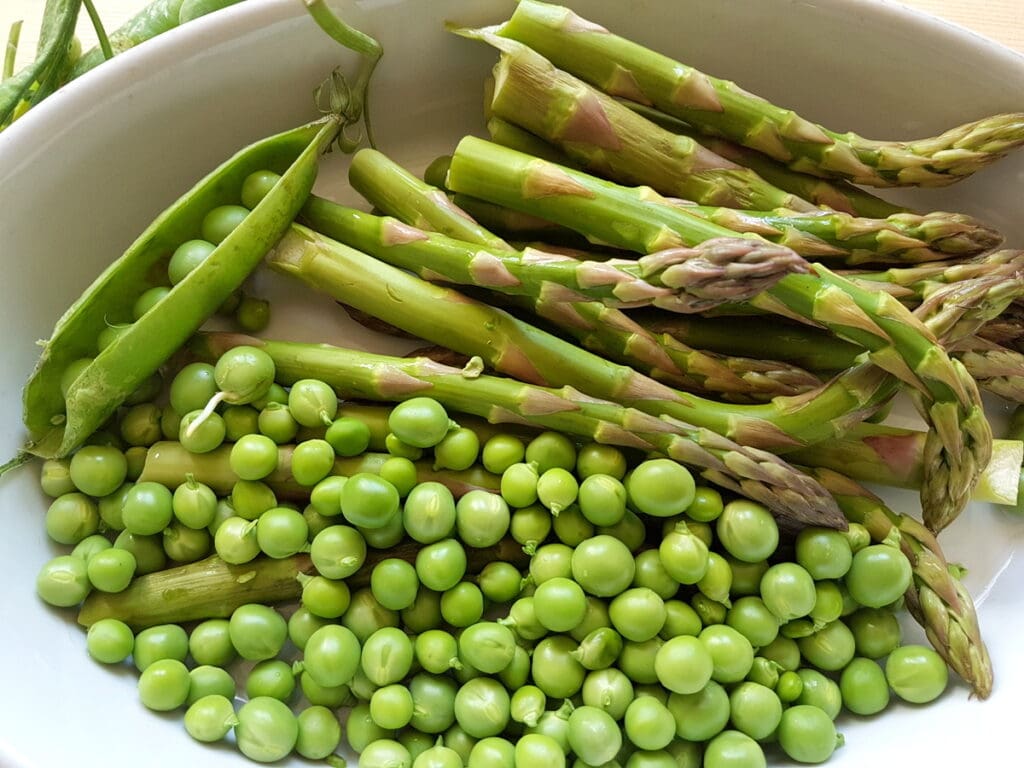 Vegetables also varied depending on the season. For example, in spring; wild asparagus, cultivated asparagus, peas and wild herbs. In summer; spring onions, bell peppers, tomatoes and zucchini. Whilst in autumn; mushrooms and in winter; late Treviso radicchio and artichokes.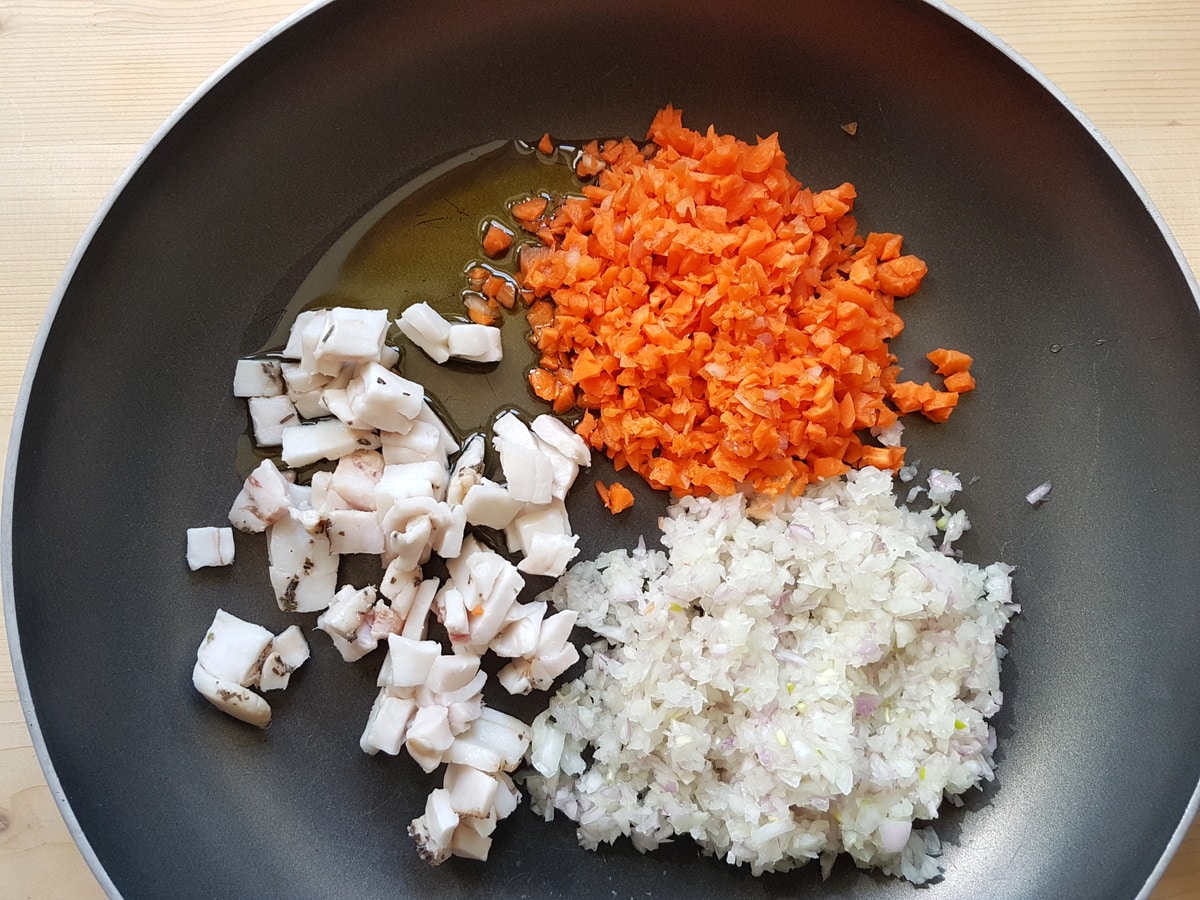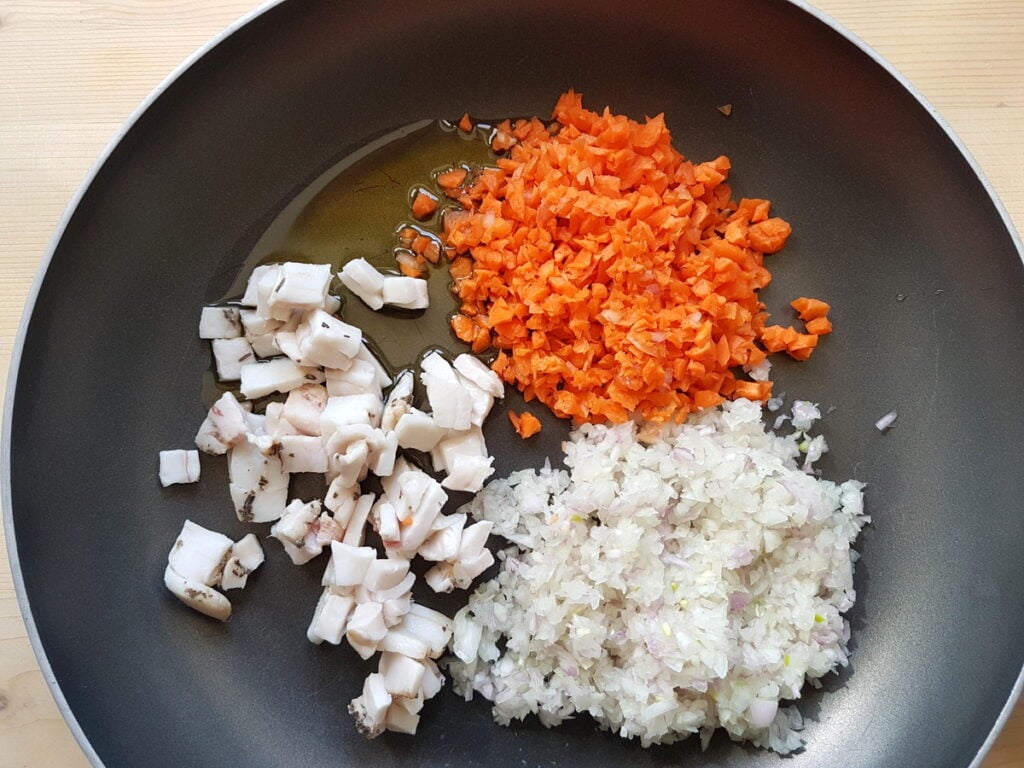 A spring version of gargati con il consiero.
This version of Il consiero, which I have called gargati with spring ragu, is made with lardo, chicken, pork and veal. Nowadays people make this mixed meat ragu recipe with fresh meat. But, I think it can be made with leftover meat too! The veggies I used are fresh peas and fresh asparagus. Both these vegetables are just in season now and are important crops in the area where I live. In fact, I actually have peas growing in my garden. However, this year we planted them late and they won't be ready till May.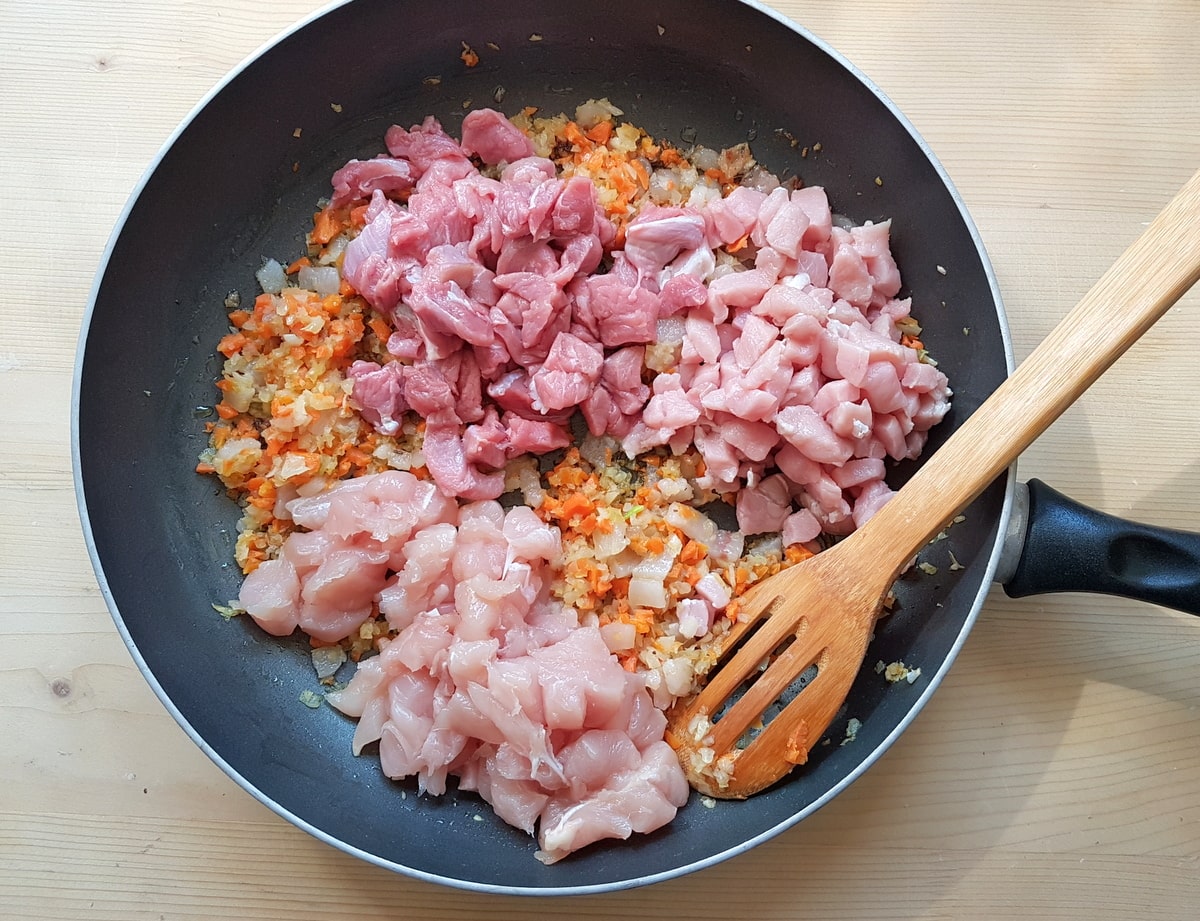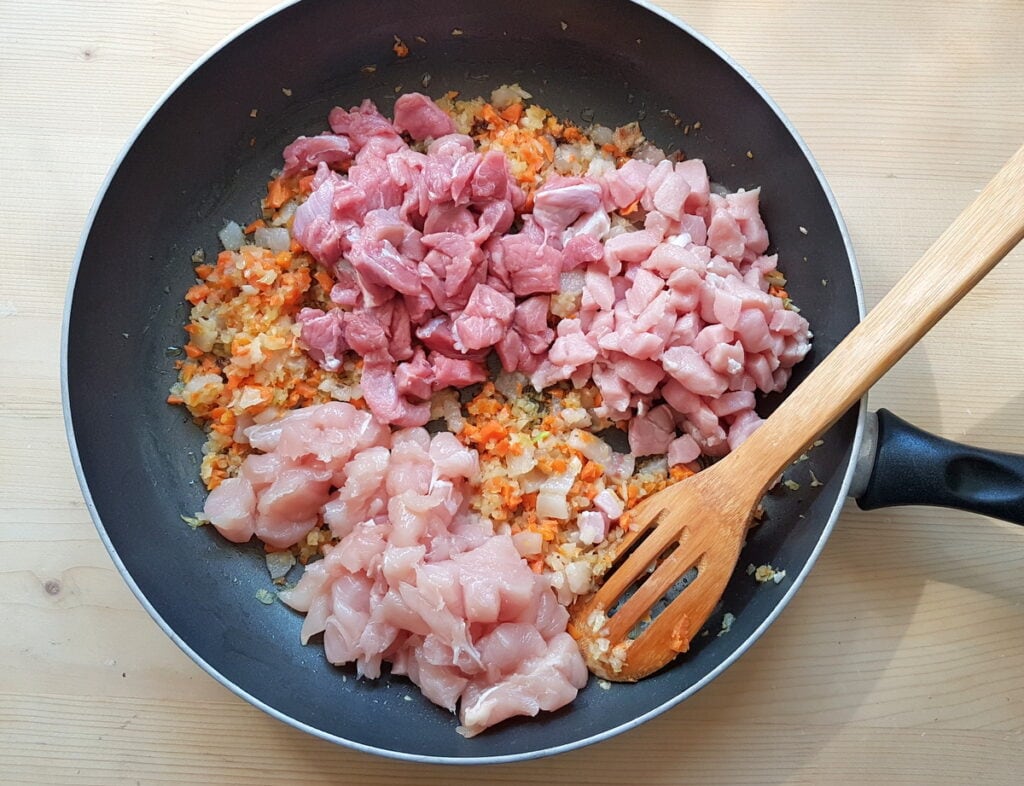 There are many recipes for peas or asparagus here in Veneto. Venetians use them in traditional risotto recipes as well as with pasta. Check out my recipe for fusilli with asparagus and pasta with peas and pancetta. (links below).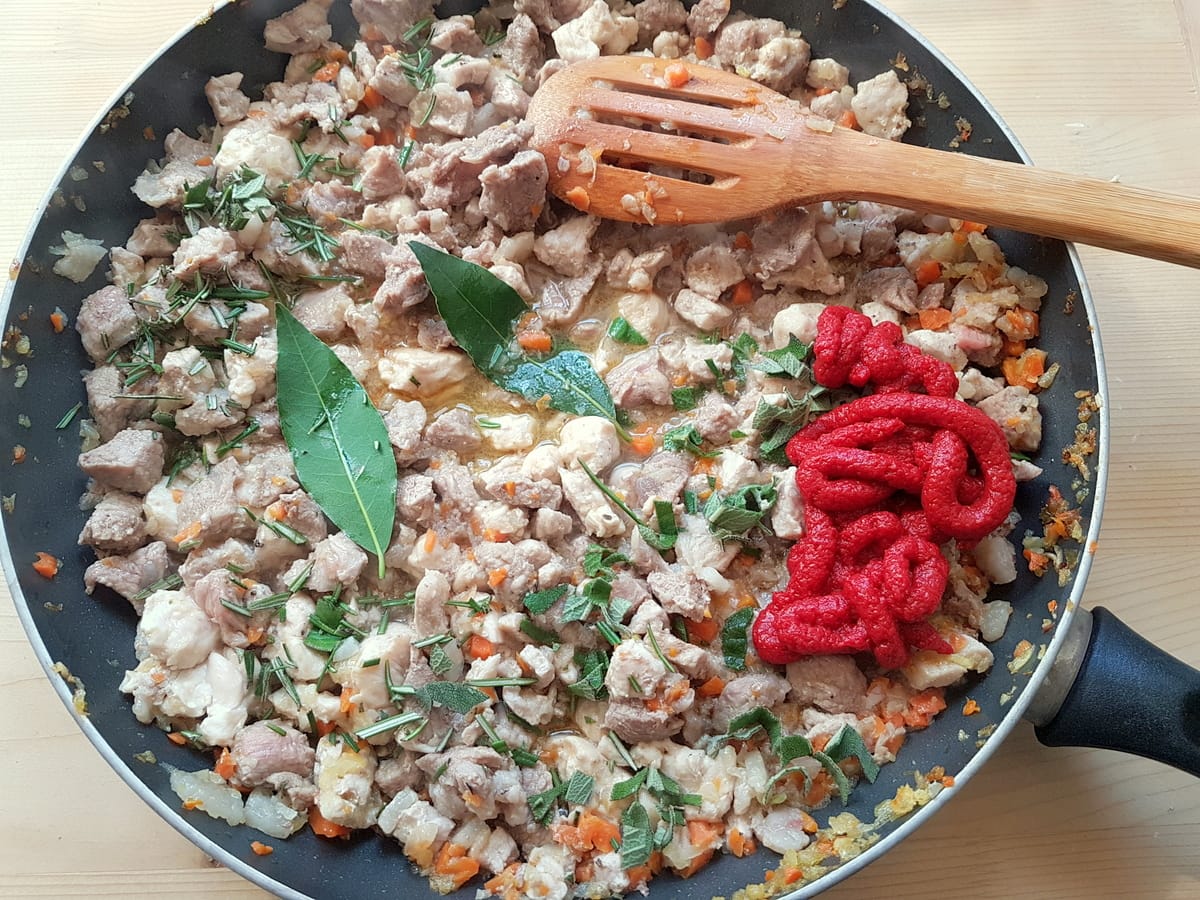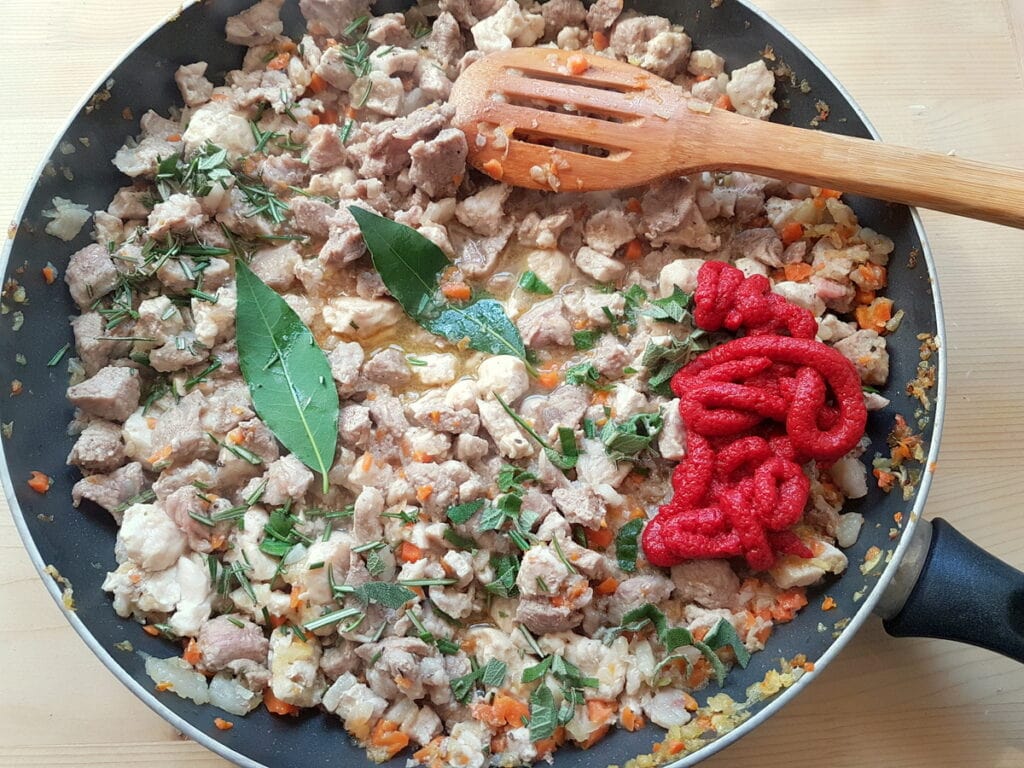 The pasta.
The most traditional pasta for this spring ragu, or il consiero, is gargati. This pasta is unique to Veneto and not found in other regions. Gargati is short fresh egg pasta tubes originally made with a hand operated pasta extruder called a bigolaro. The same tool was used to make bigoli, an ancient pasta also particular to the Veneto region and still very popular here. Gargati pasta is less popular but is particularly traditional in Vicenza and Treviso. You can read more about this pasta and the bigolaro on my gargati post.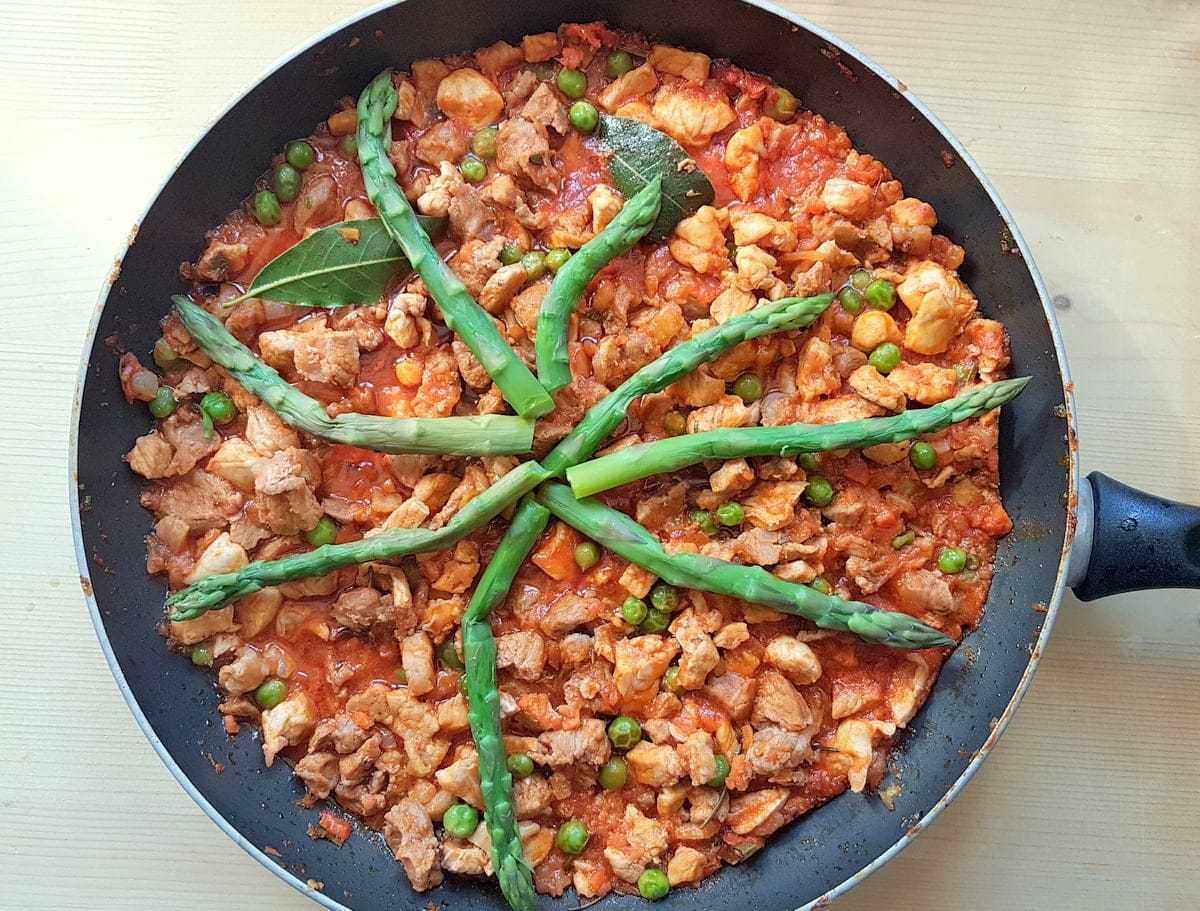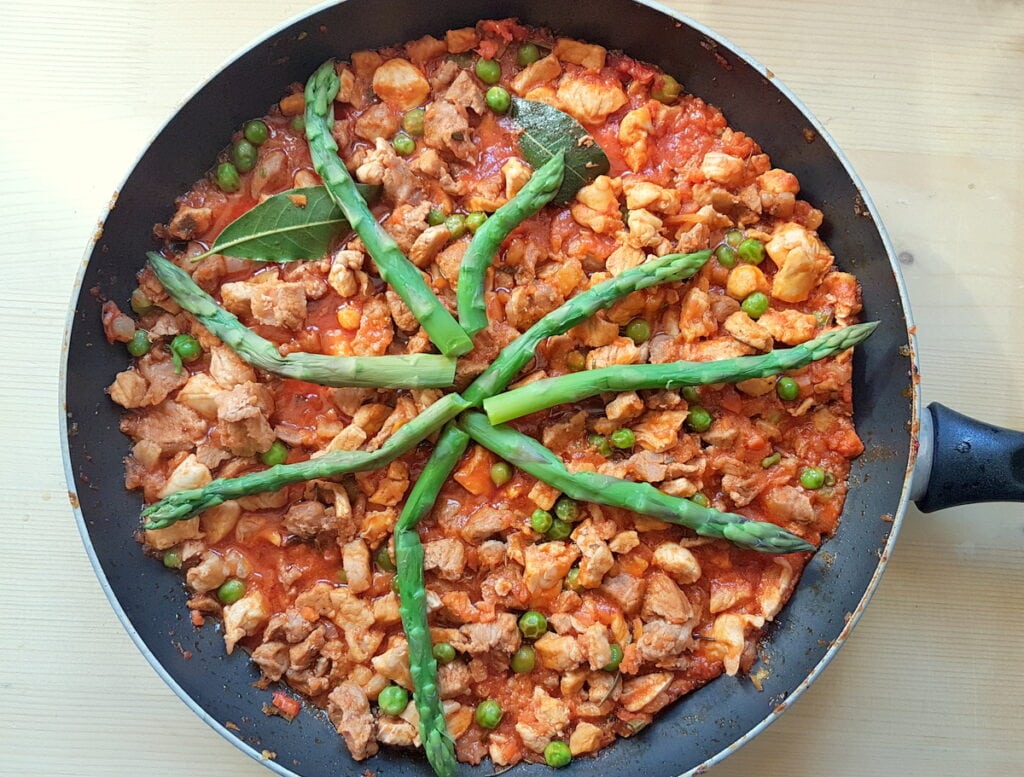 Of course you can use other pasta for this gargati with spring ragu recipe. Since gargati is pasta tubes, I would suggest using other smallish tubes such as ditali, sedani, elbow macaroni or even penne.
Adjust the recipe to suit you.
Like the people of Veneto, you can also adjust this spring pasta recipe to suit what is available where you live. You can use turkey instead of veal (which can be expensive) and veggies that are seasonal in your part of the world. Instead of lardo (not lard but cured pig fatback) use guanciale or a fatty bacon. The point is to make a ragu that is full of seasonal fare.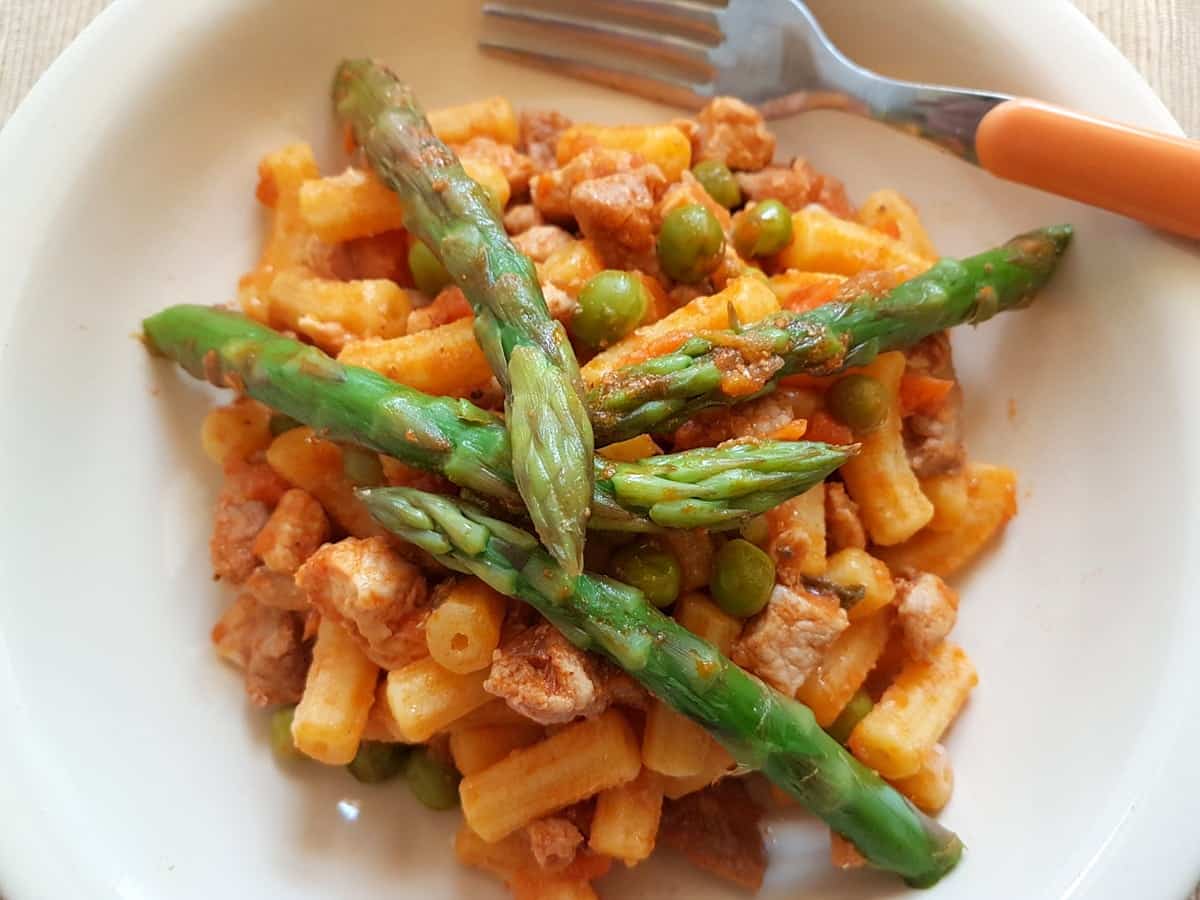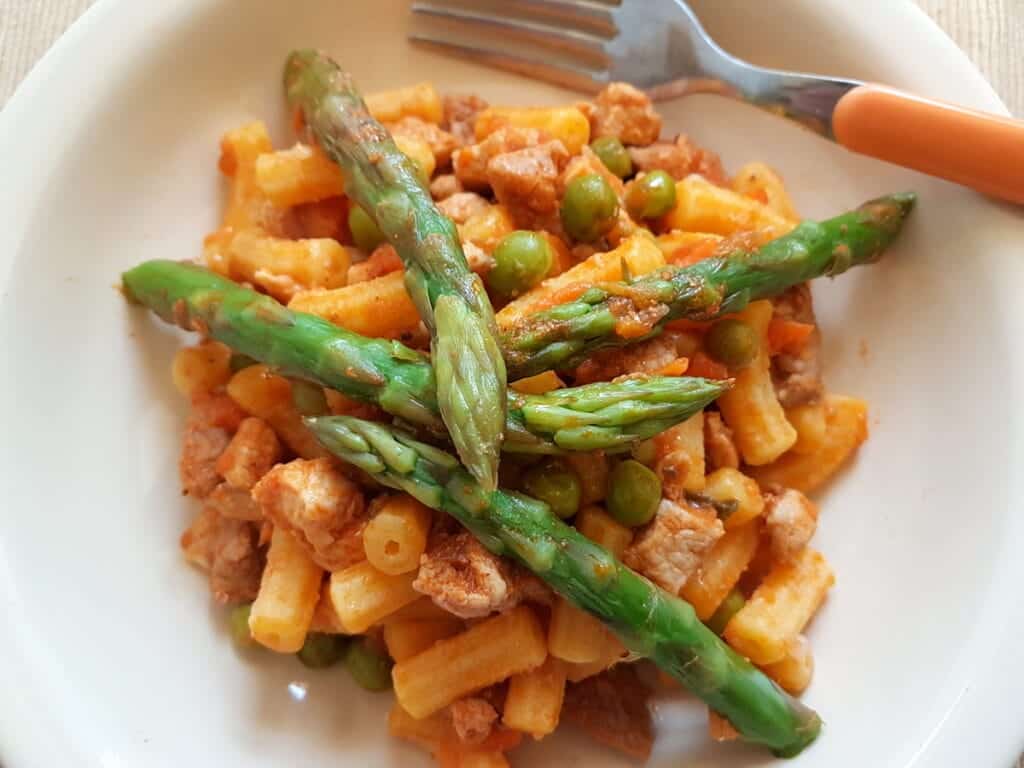 If you do try this gargati with spring ragu recipe, I'd love to hear what you think. Please write a comment here on the blog or post a comment on the Pasta Project Facebook page.
Your feedback means a lot to me!
Buon Appetito!
Other traditional pasta recipes from Veneto on The Pasta Project.
Check out these spring pasta recipes too!
Save this recipe for later?
If you want to save this recipe for later, you can print it, bookmark this page or save it to Pinterest.
Want to know more about my life in Italy? Why not subscribe to my newsletter? New subscribers get a free series of recipe e-books too!
Pin for Later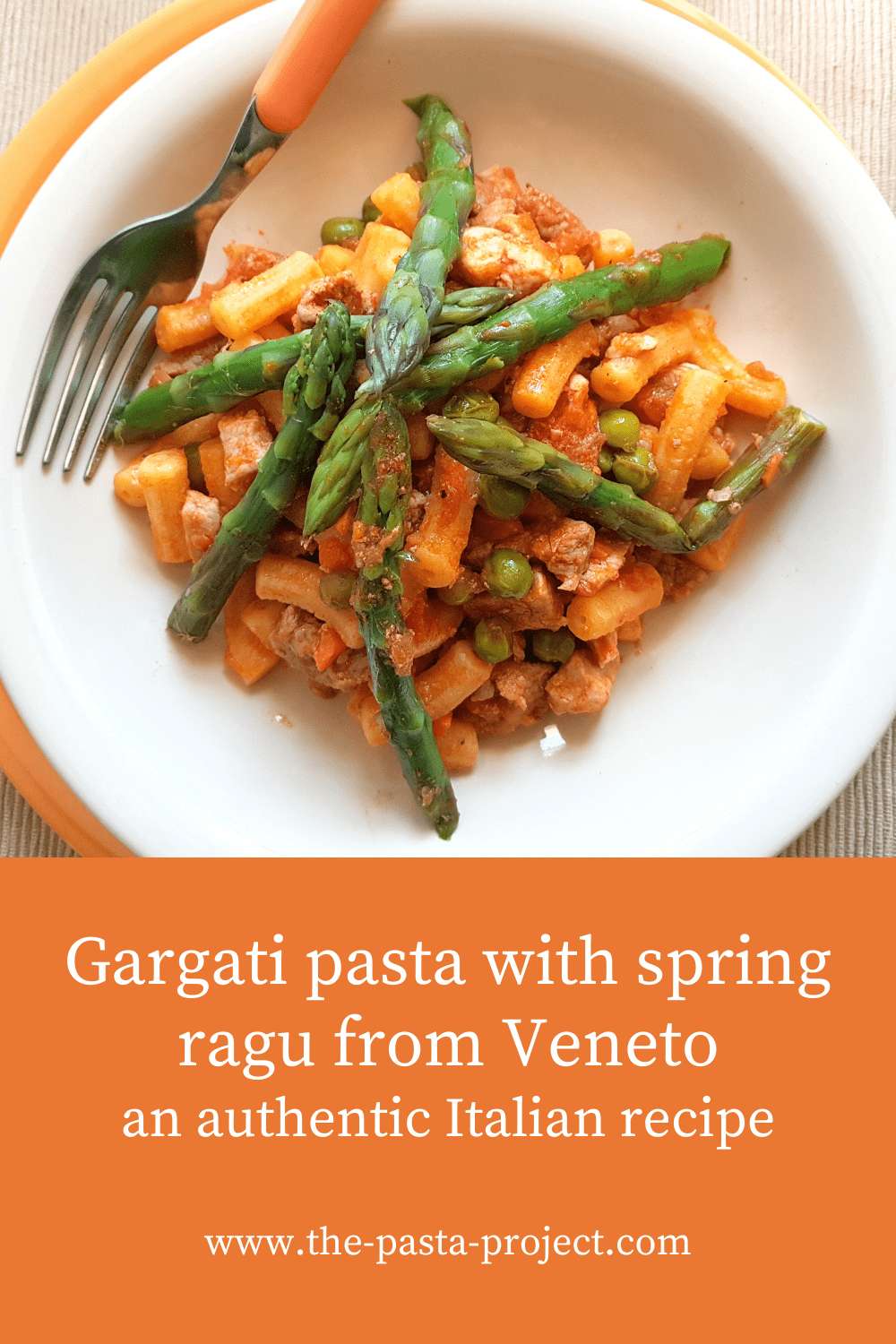 If you are interested in learning how to make homemade pasta and different types of gnocchi, check out my shop page for some great video online courses from my friends in Rome! Nothing beats learning to make pasta from Italians! Plus while you're there why not order a copy of my autumn/winter pasta recipes cookbook!?