Cipriani's Baked Tagliolini (simple version)
Based on a dish from Cipriani's Harry's bar in Venice, this tagliolini au gratin recipe is a real gem. All you need is pasta, eggs, ham, grated Parmigiano and cream and 30 minutes 0f your time to have this family favourite on the table. Also a great way to use up leftover holiday ham.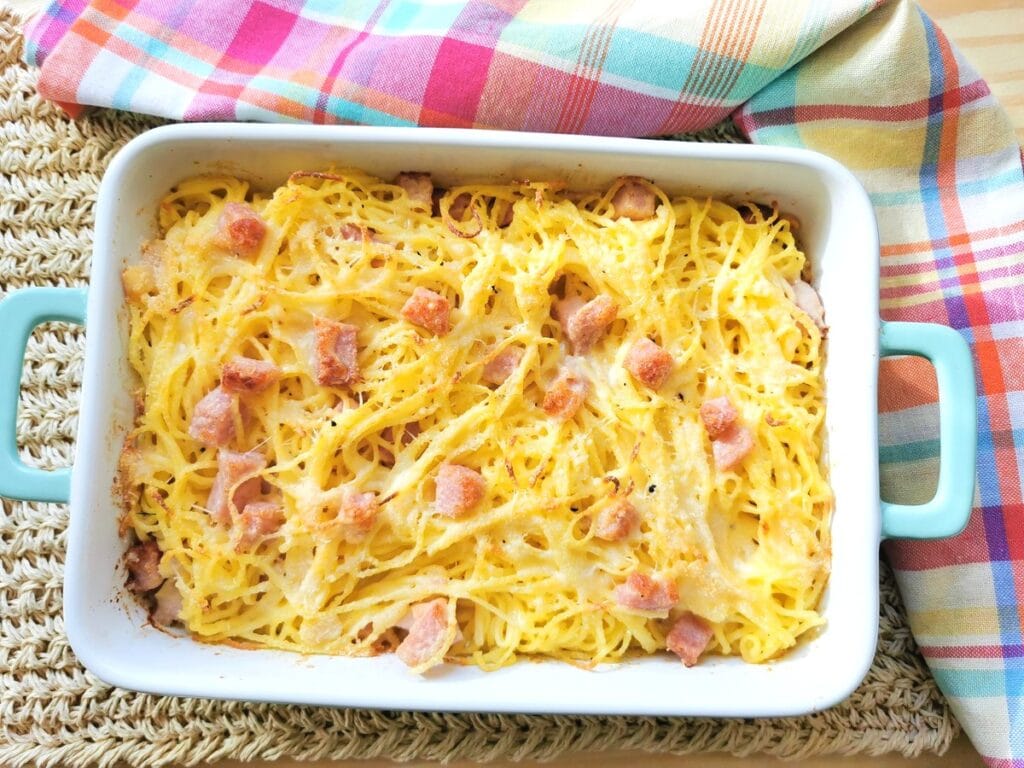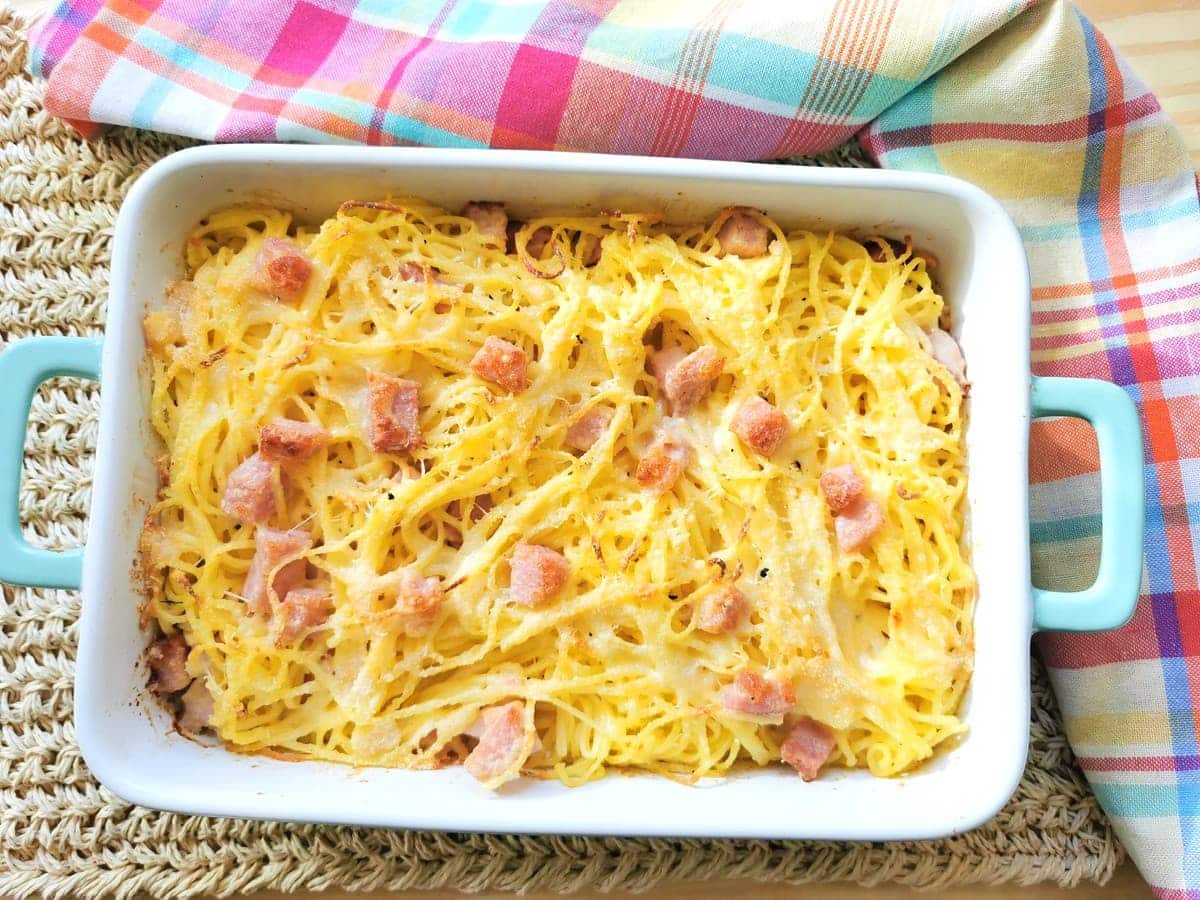 Gratin di tagliolini panna e prosciutto.
I'm always on the lookout for easy peasy recipes that can be thrown together at a moment's notice but are still very tasty and will be loved by everyone! In the world of Italian pasta, there are many! Interestingly, most of these don't find their way on to restaurant menus or celebrity cook shows.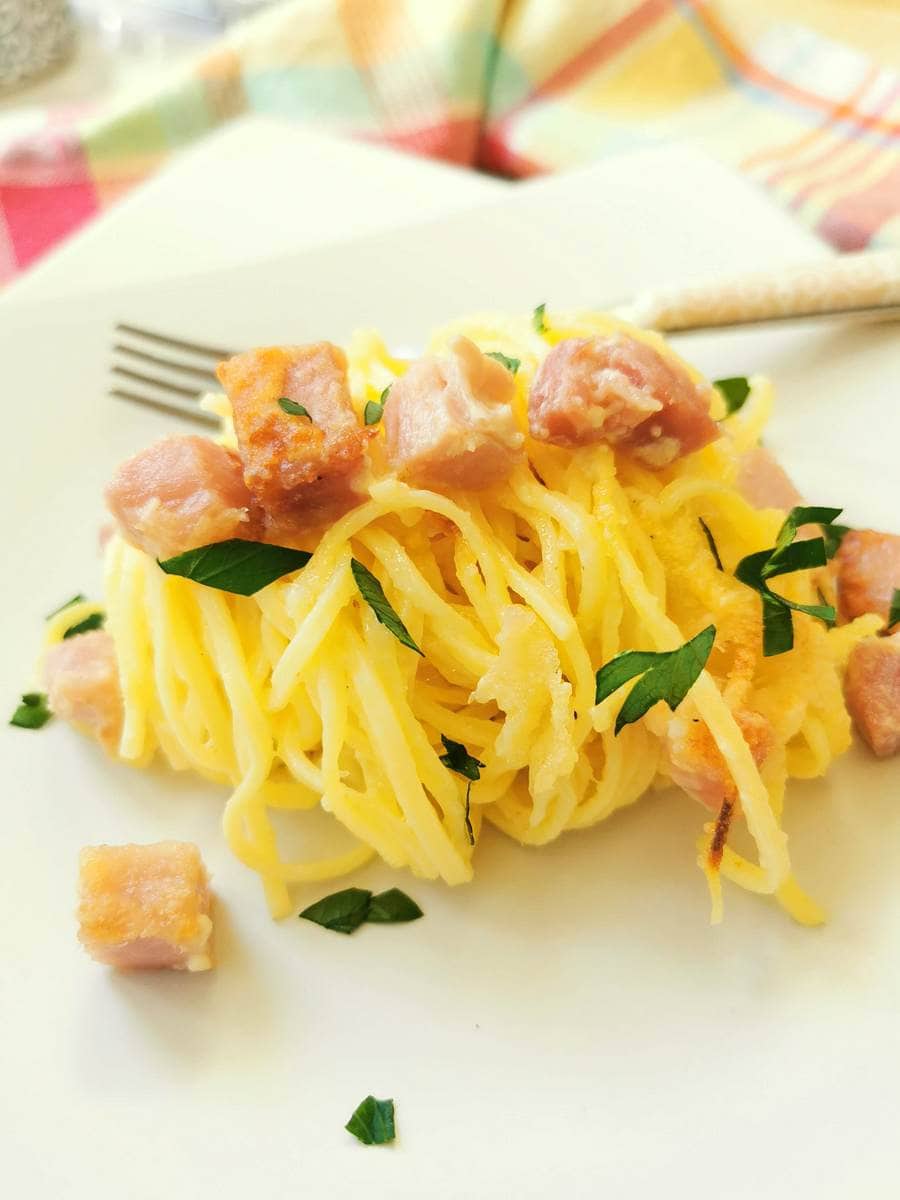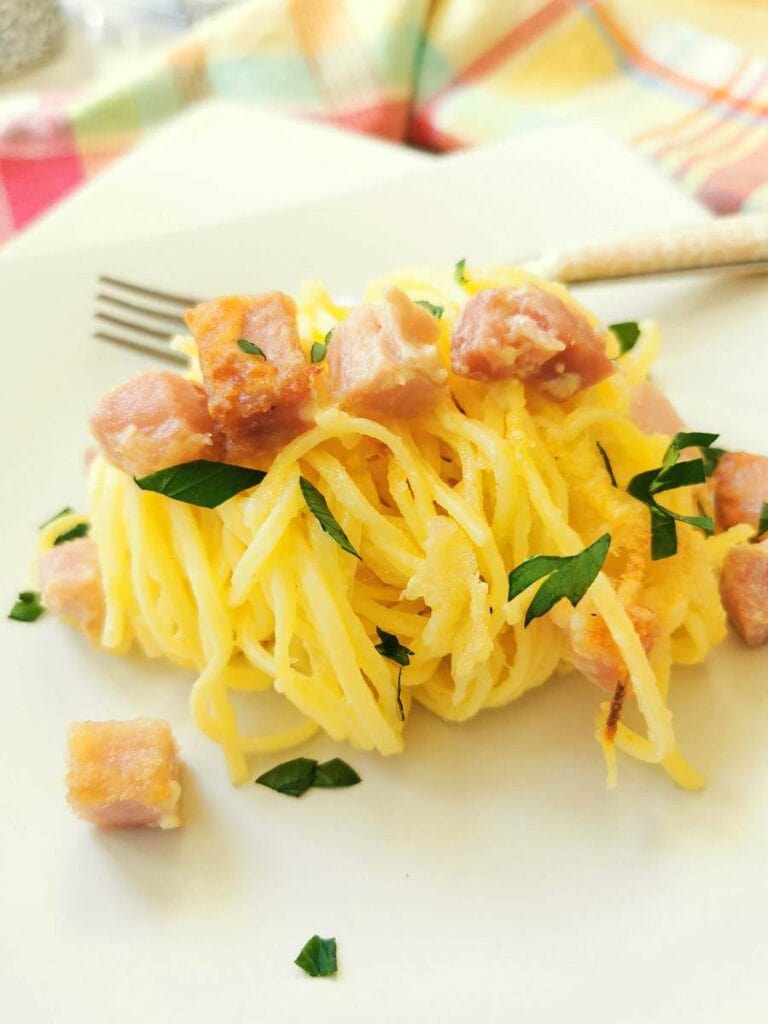 Of those that do, pasta cacio e pepe is one that comes to mind, aglio, olio e peperoncino is another. The latter is my hubby's go-to recipe when we've got a houseful of unexpected hungry guests! This tagliolini au gratin has just been added to MY go-to list for moments when you need something quick and easy to make!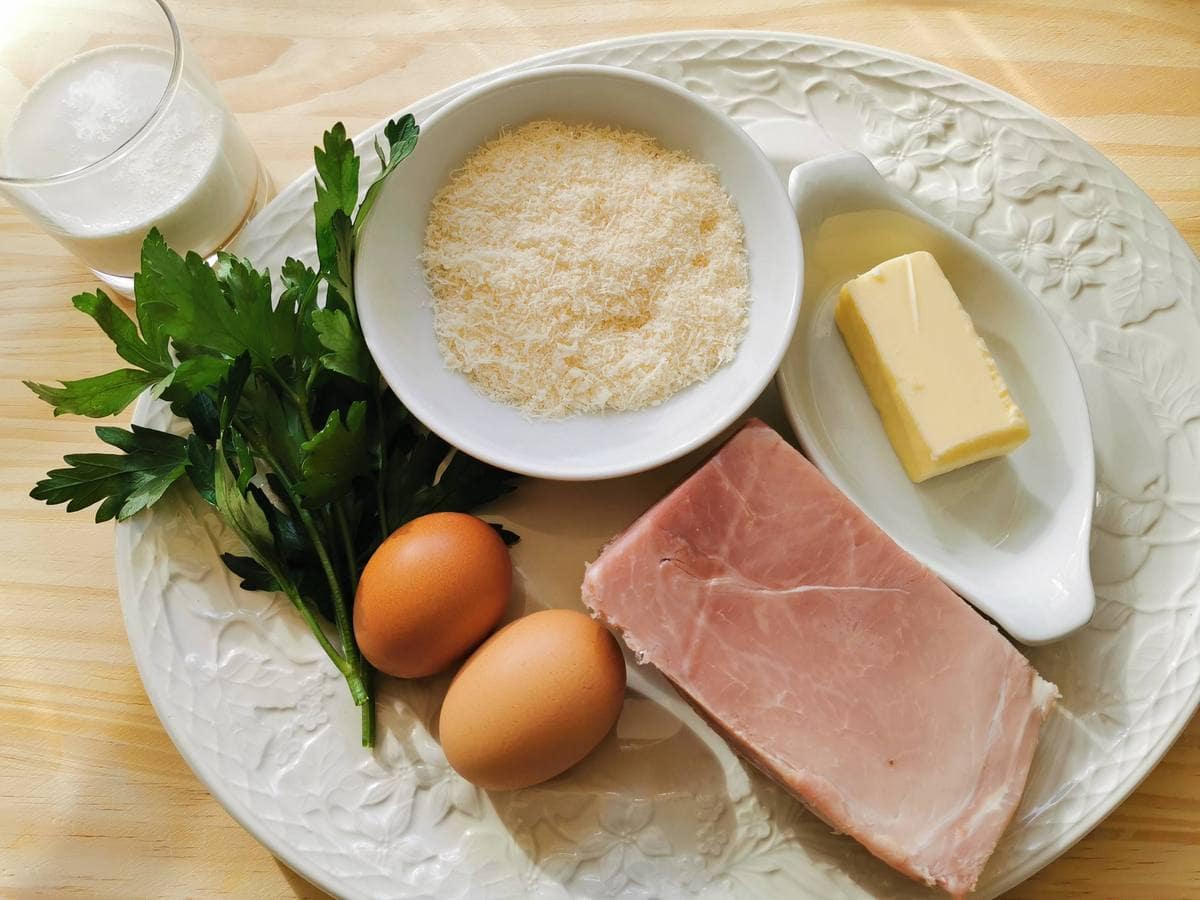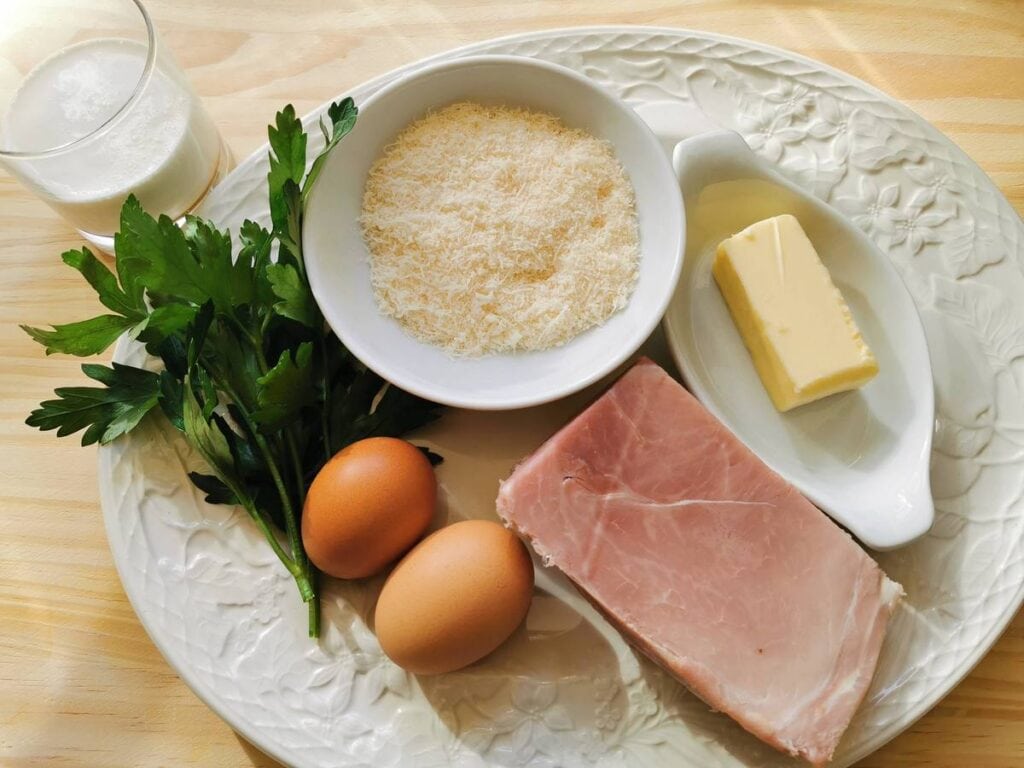 In my opinion, this recipe is an Italian gem. All it takes is some tagliolini or tagliatelle pasta, eggs, cooked ham, grated Parmigiano and cream. There is another version of this recipe that includes béchamel and requires cooking the ham for a couple of minutes in butter; a little more work but definitely worth trying out too.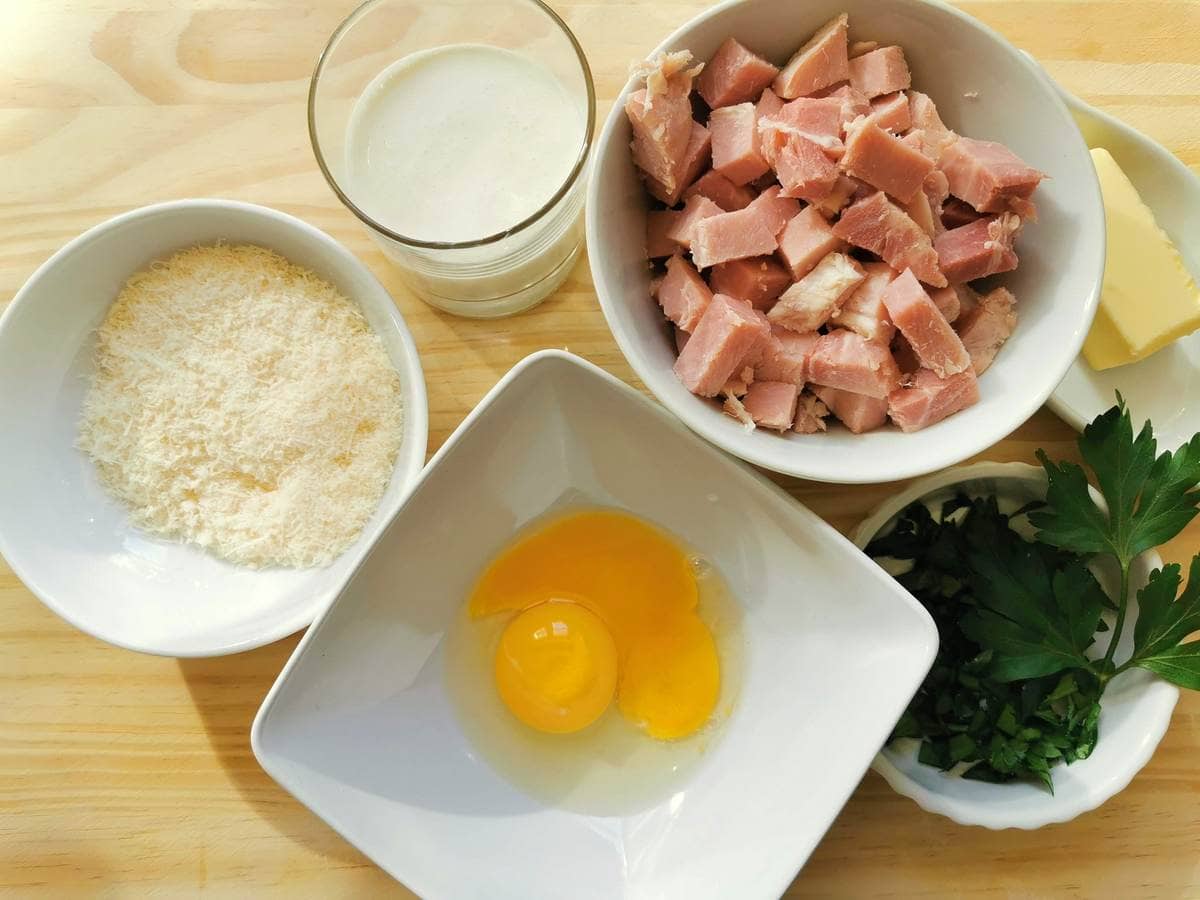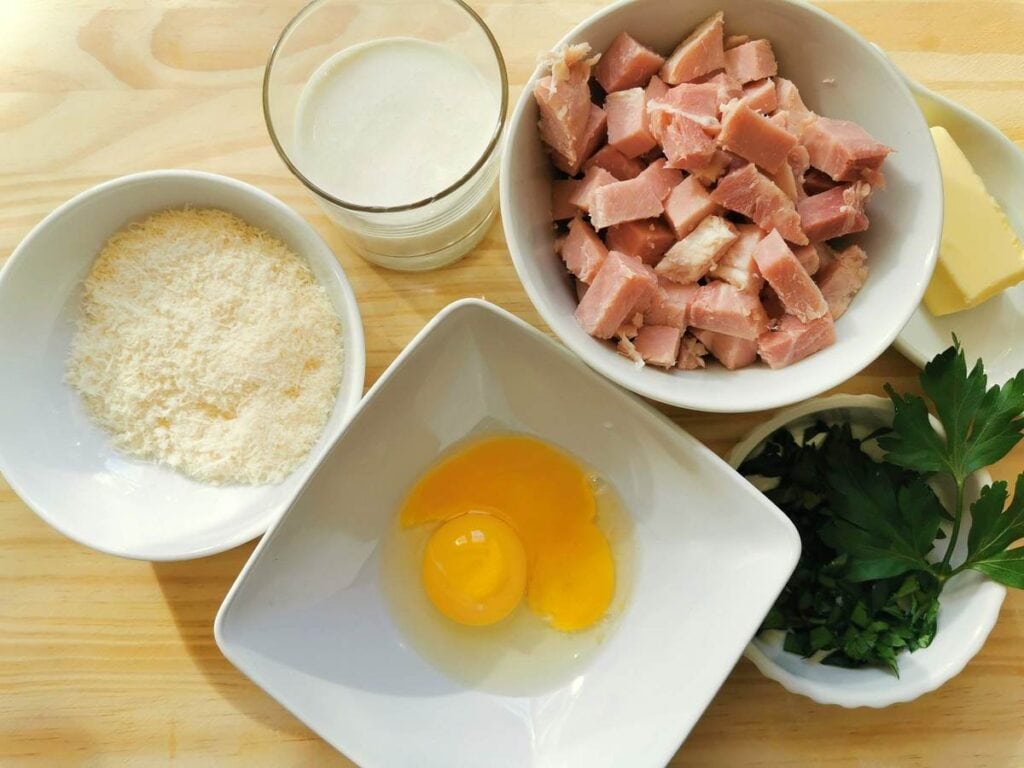 Cipriani's tagliolini au gratin.
That recipe is said to have been created at the very famous Cipriani's Harry's bar in Venice, Veneto back in the 60's and is still served in Cipriani restaurants around the world. It was, apparently, one of the favourites of opera singer Maria Callas.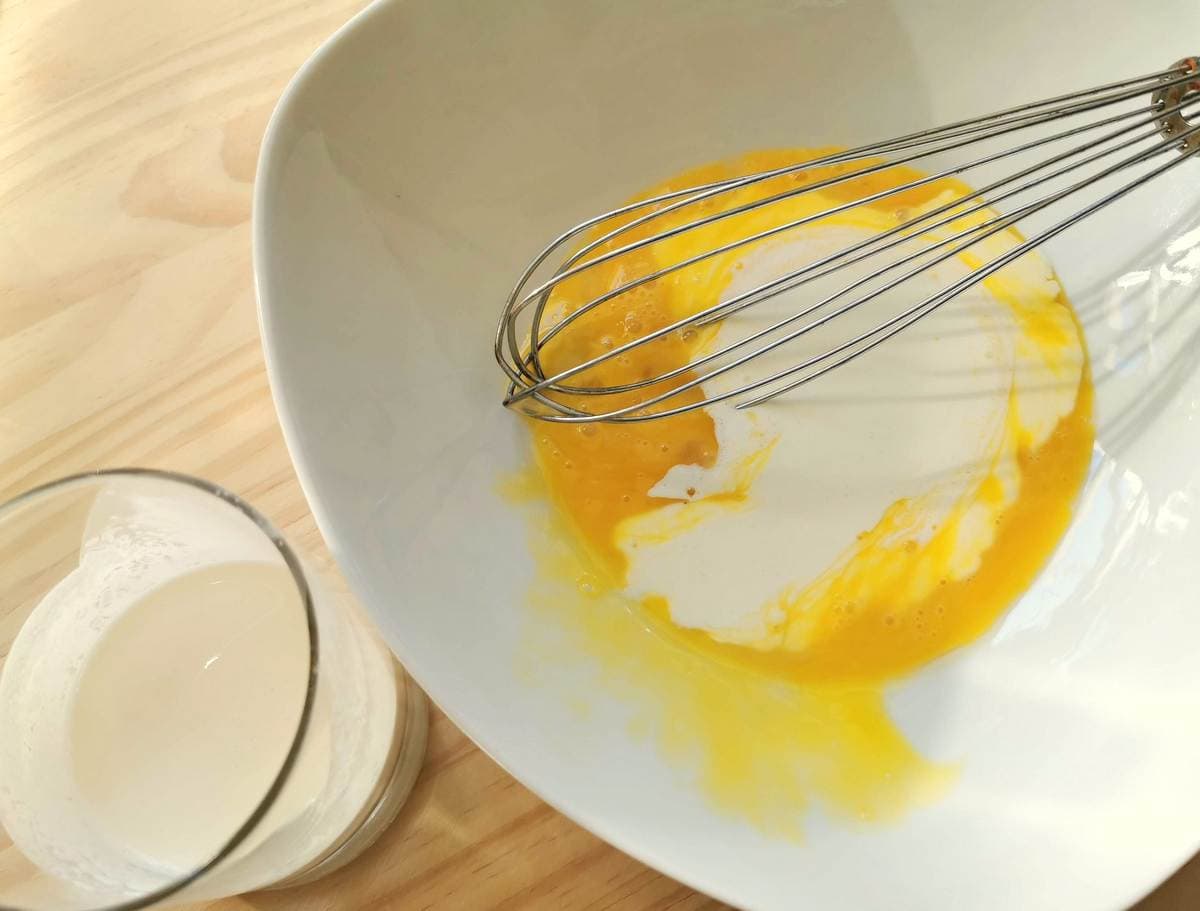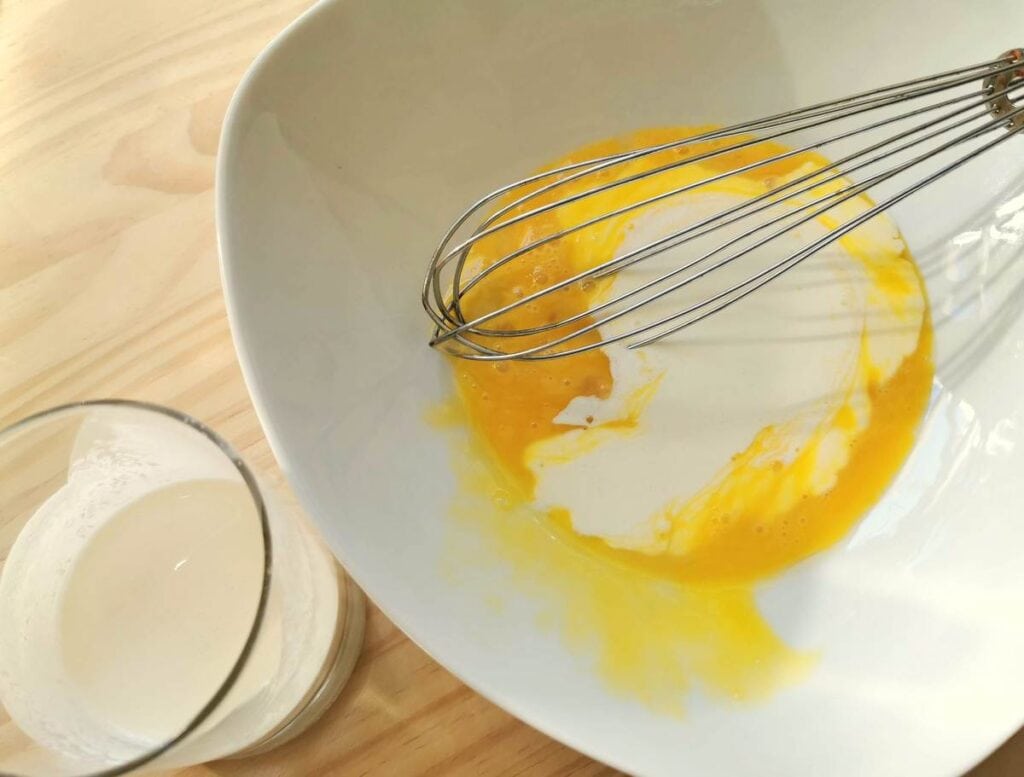 In this much simpler version of tagliolini au gratin with ham, the only cooking required is boiling the pasta and baking the dish in the oven for about 15 minutes. Can't get much easier than that!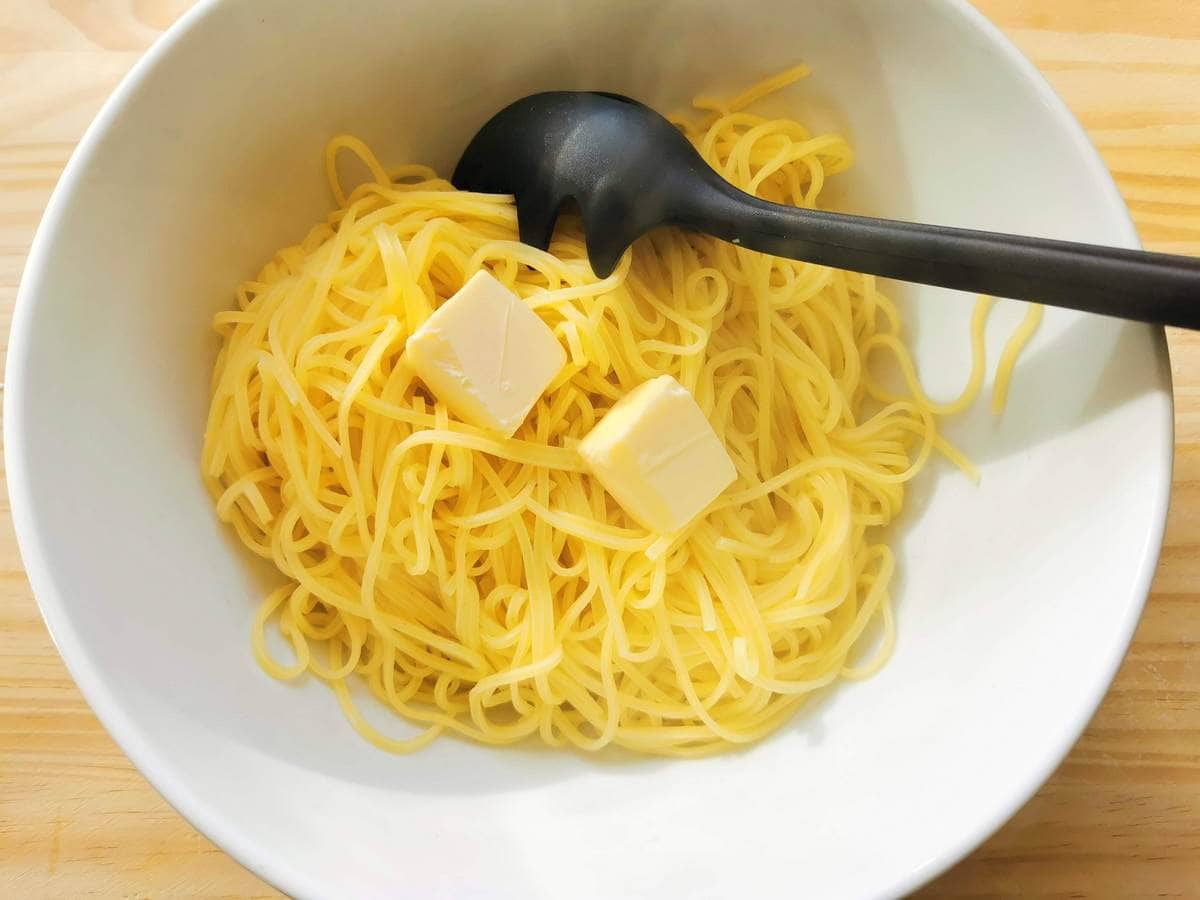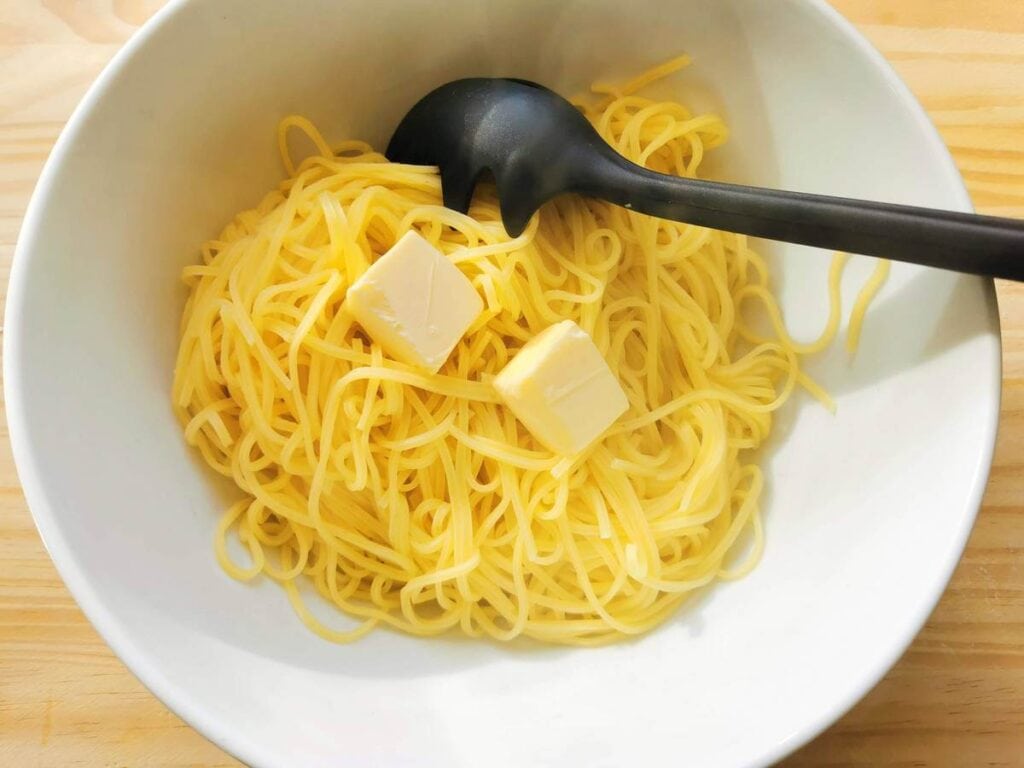 What is tagliolini pasta?
Tagliolini, as the name suggests, is related to tagliatelle. However, although both are egg pasta ribbons, they are different. Tagliolini is a lot finer. In fact, it is somewhere between angel hair pasta and tagliatelle. It's a regional pasta in Liguria, Emilia-Romagna, Piemonte and Molise. But, also very popular in other regions. You can read more about this pasta in my tagliolini post.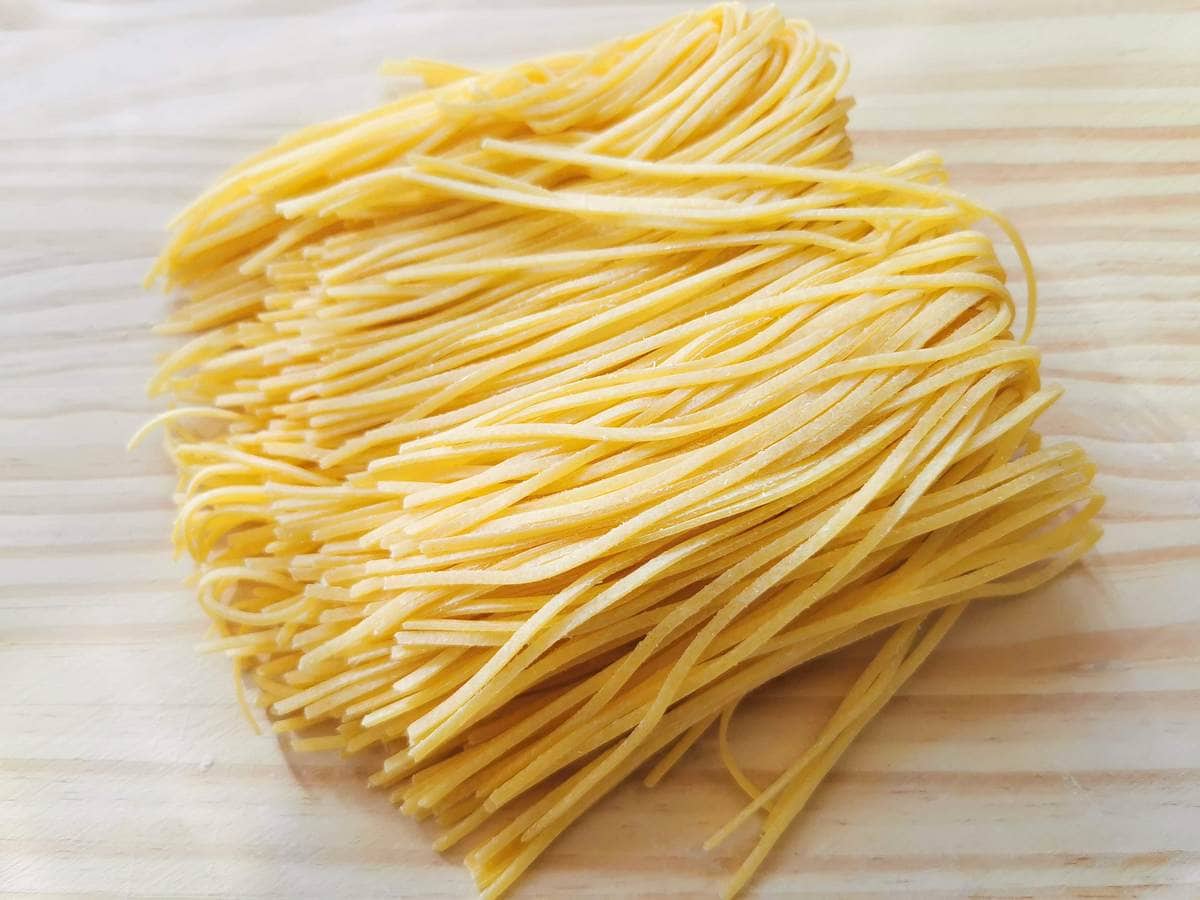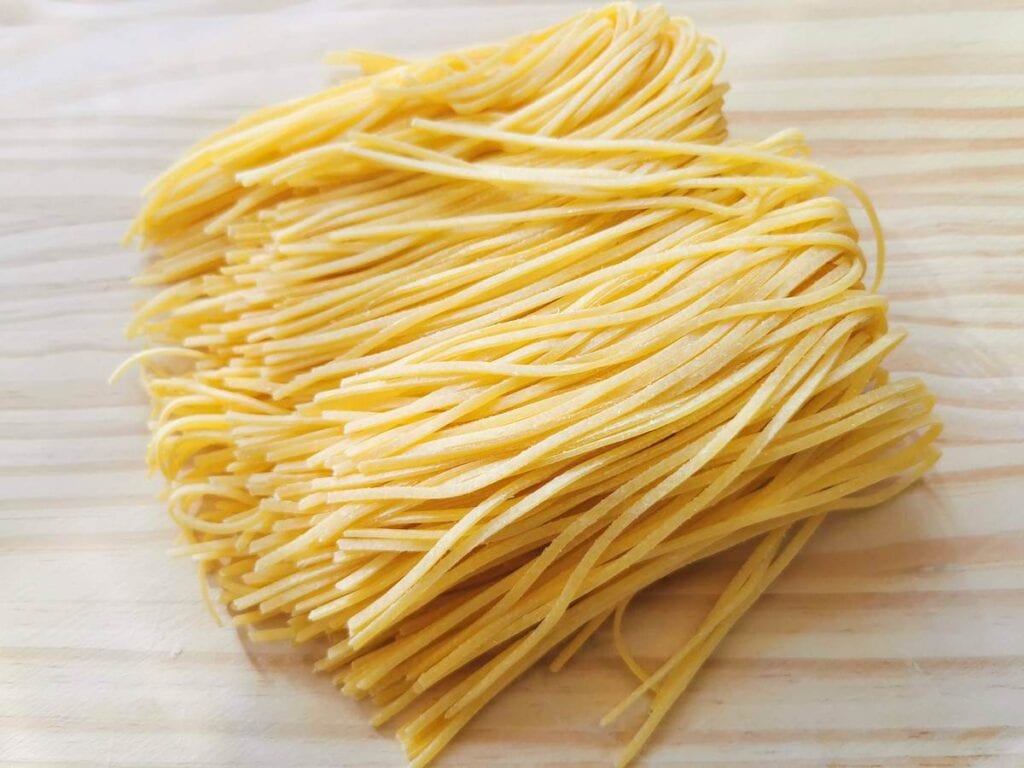 Here in Italy, we can buy fresh ready-made tagliolini as well as dried tagliolini nests. I used the former for this recipe and the latter for my recently published sweet pasta recipe pastiera Napoletana.
Making this tagliolini au gratin
This recipe requires very little prep. First just cut the ham into small cubes or juliennes. Then beat the egg yolks with the cream. Next add the ham to the eggs and cream with some salt and freshly ground black pepper.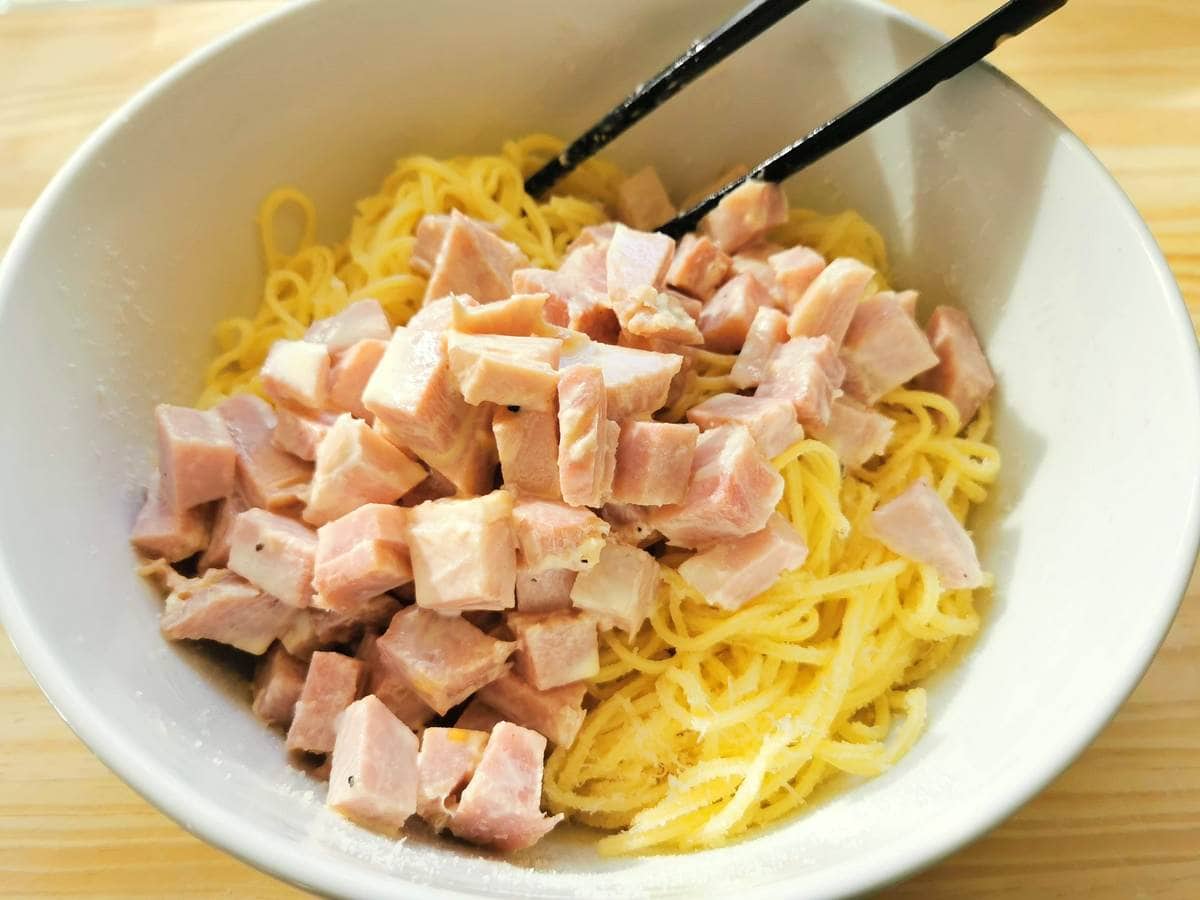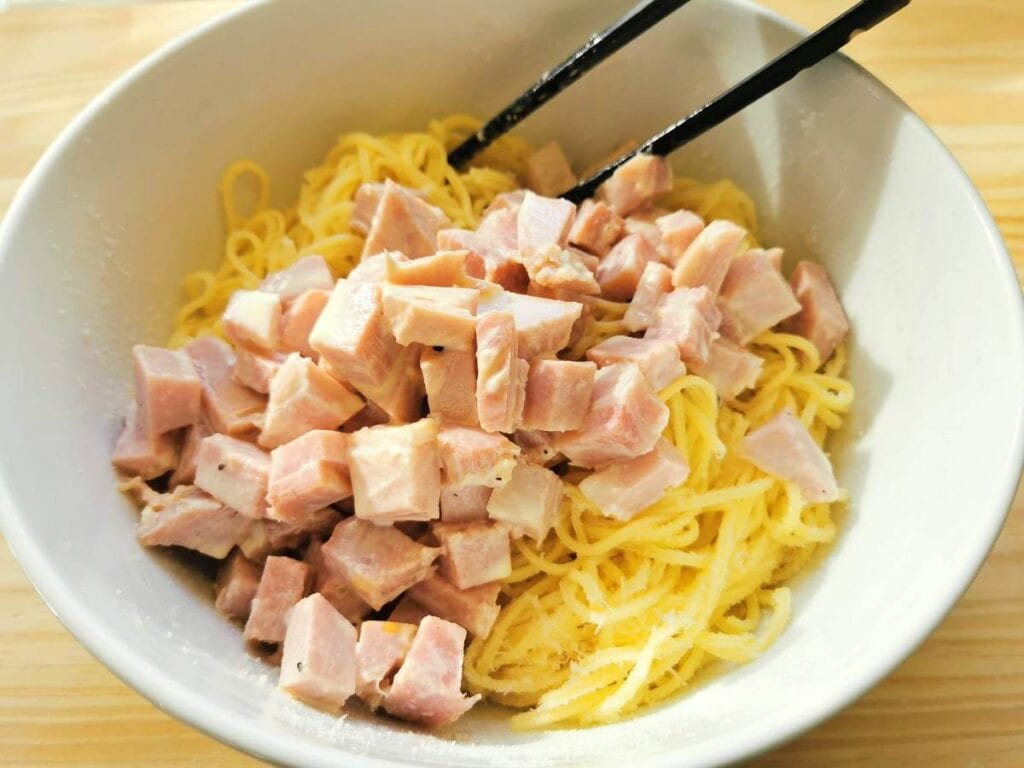 After cooking the pasta al dente, drain it and put in a bowl. Mix a little butter and some Parmigiano into it. Then pour in the ham, cream and eggs. Mix everything together well and then put the pasta and sauce into an oven dish. You can also put the buttered pasta into the oven dish first and then pour the sauce over it.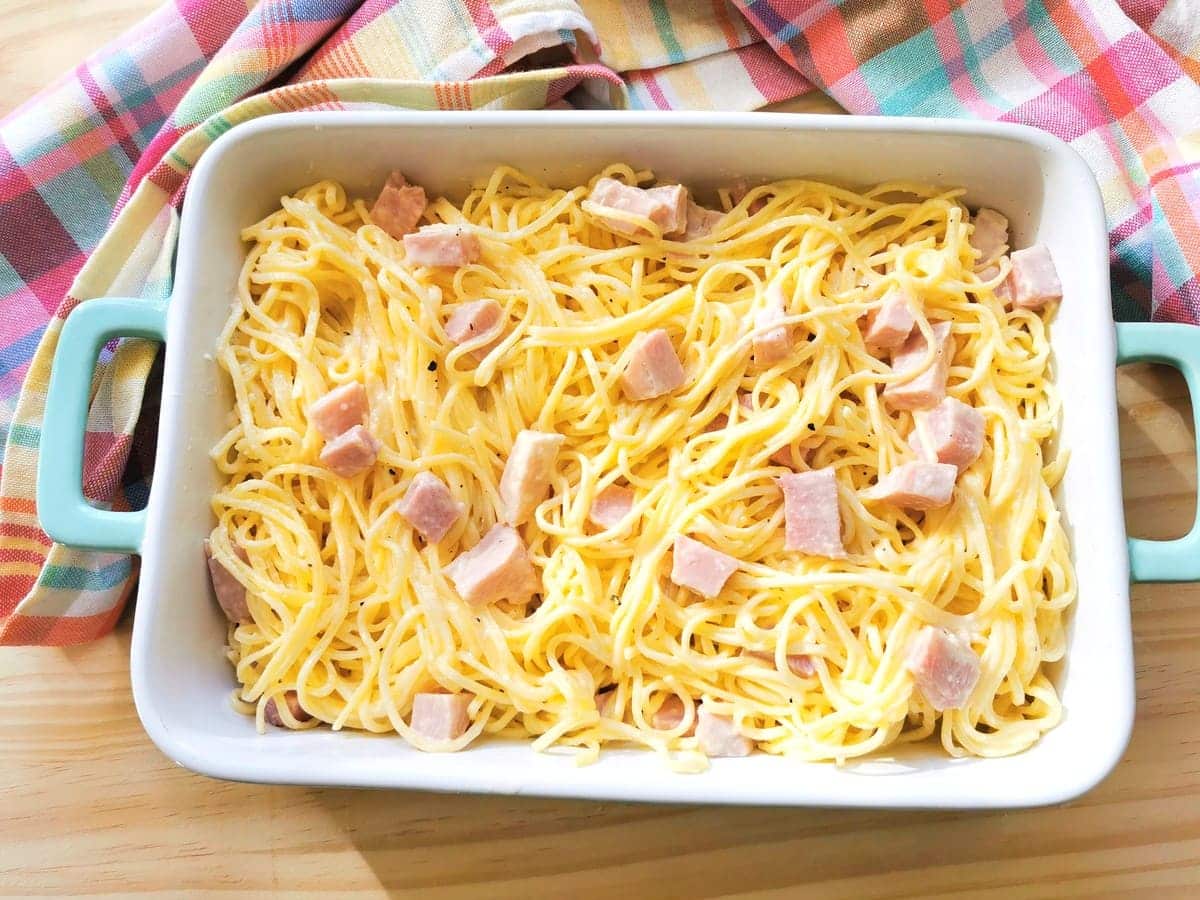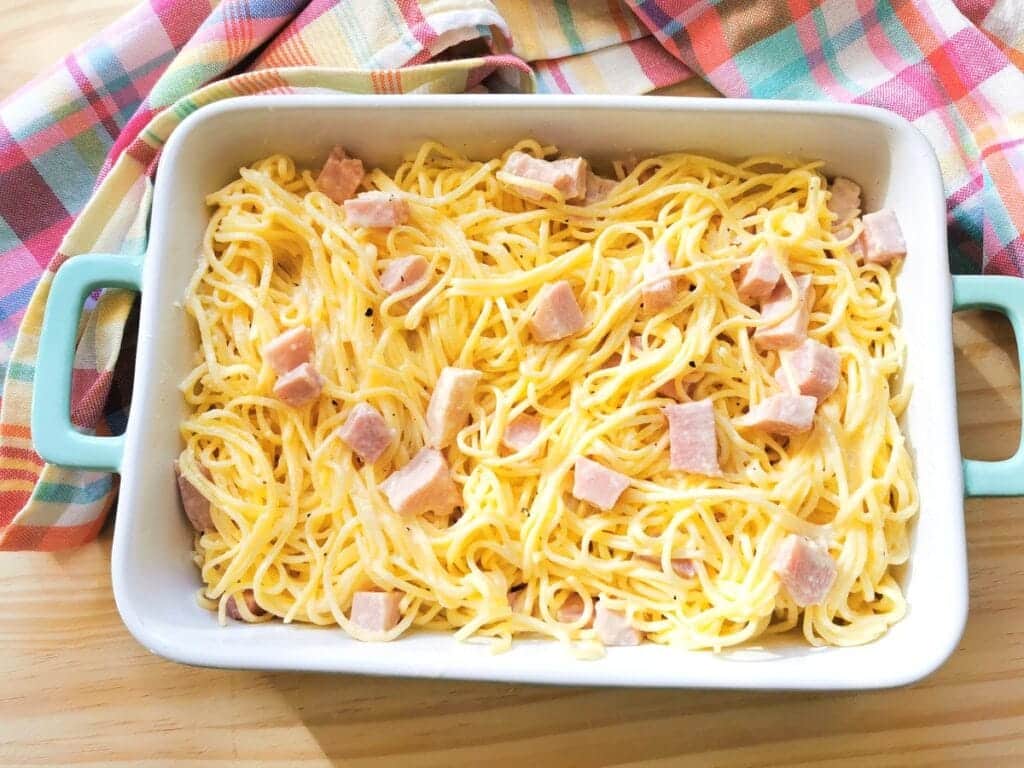 Sprinkle with more cheese, add a few bits of butter and your tagliolini au gratin is ready to bake! The result? Delicious! I'm sure, once you have tried it, this recipe will be added to your quick and easy to make go-to list too! Tip for mums..kids love this dish!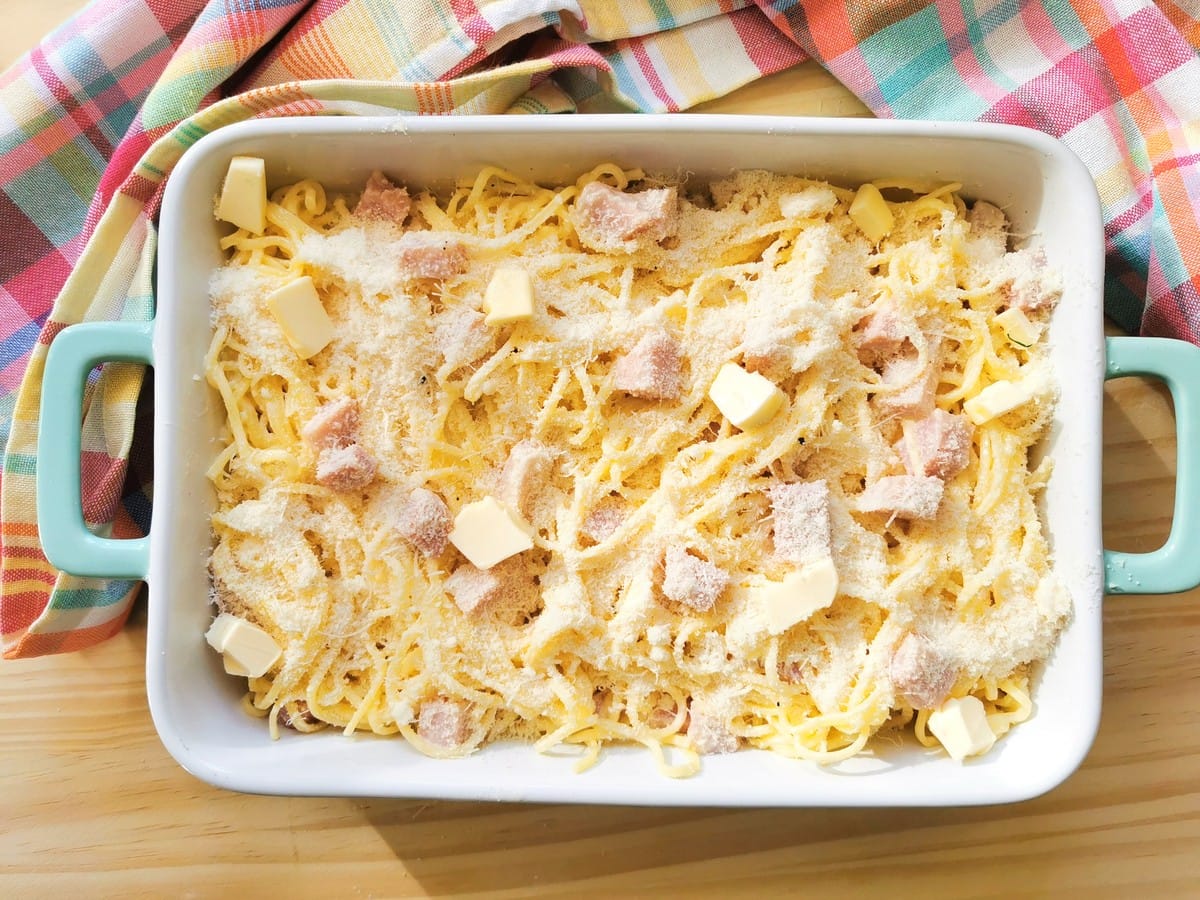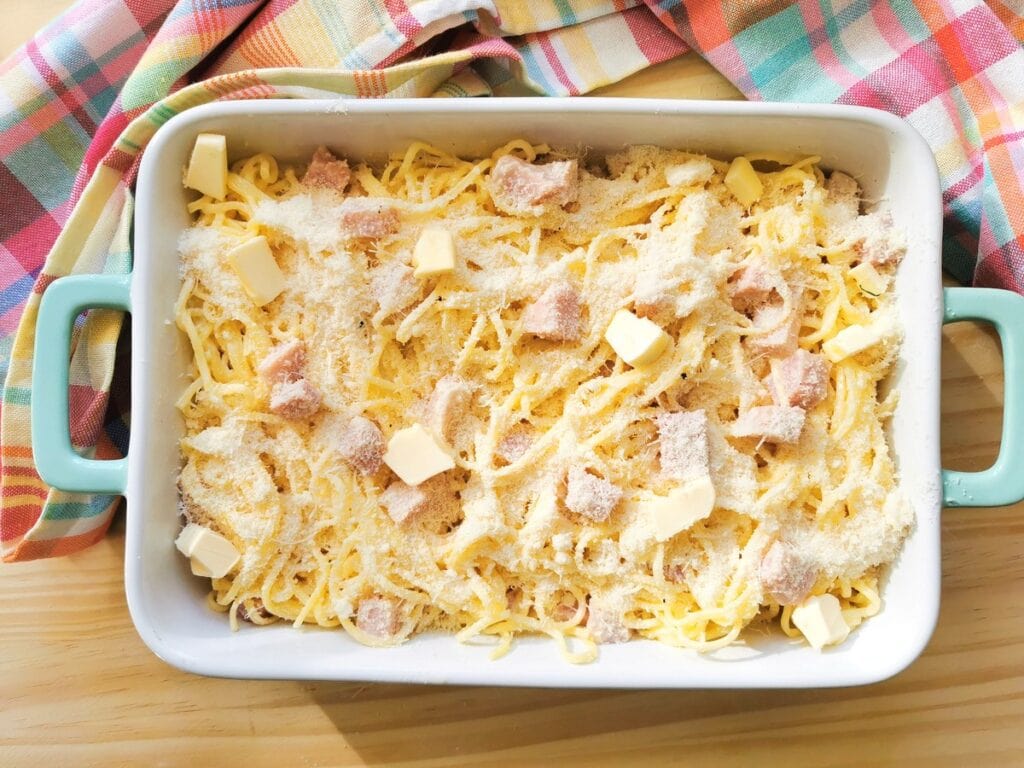 If you make this tagliolini au gratin with ham and cream recipe, I'd love to hear how it turns out. Please write a comment here on the blog, email me or post a comment on the Pasta Project Facebook page.
Your feedback is really appreciated!
Buon Appetito!
More delicious pasta recipes on The Pasta Project.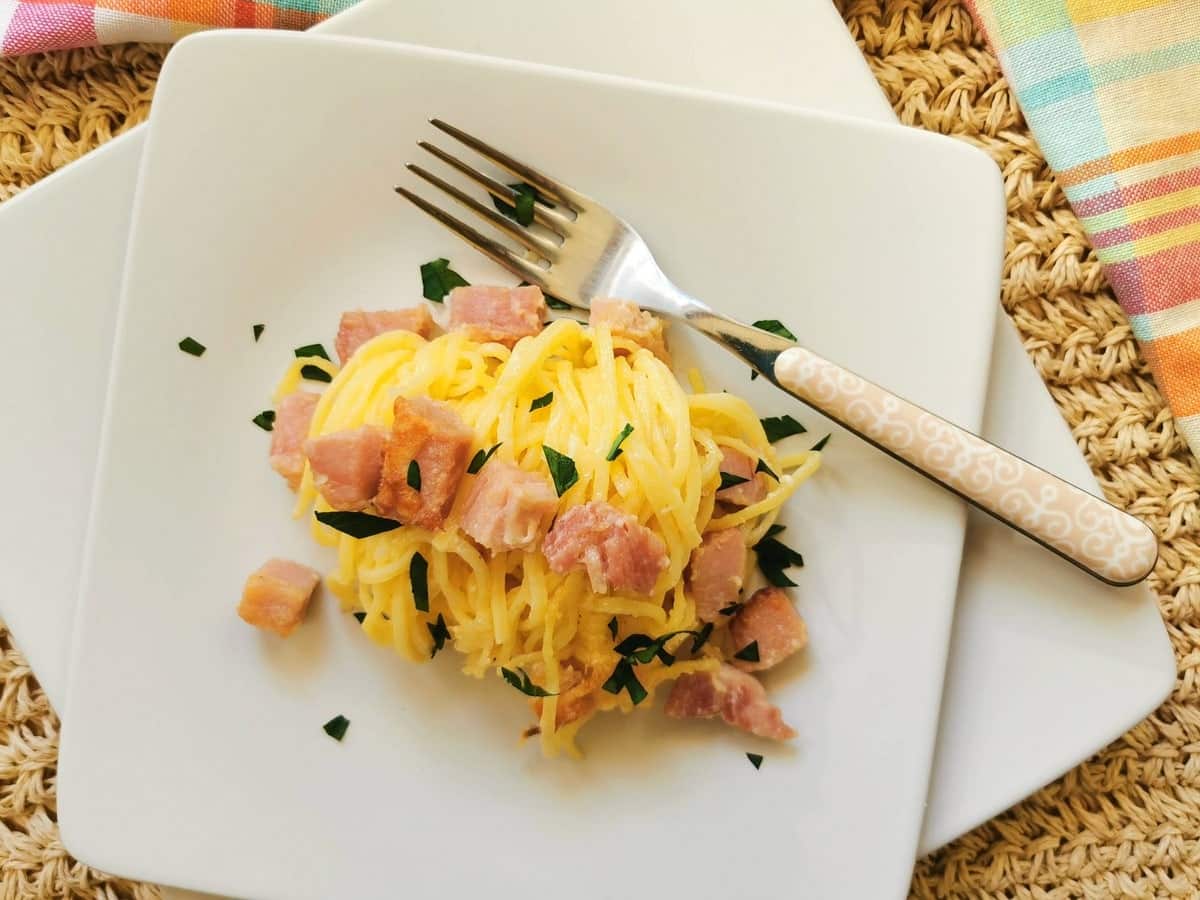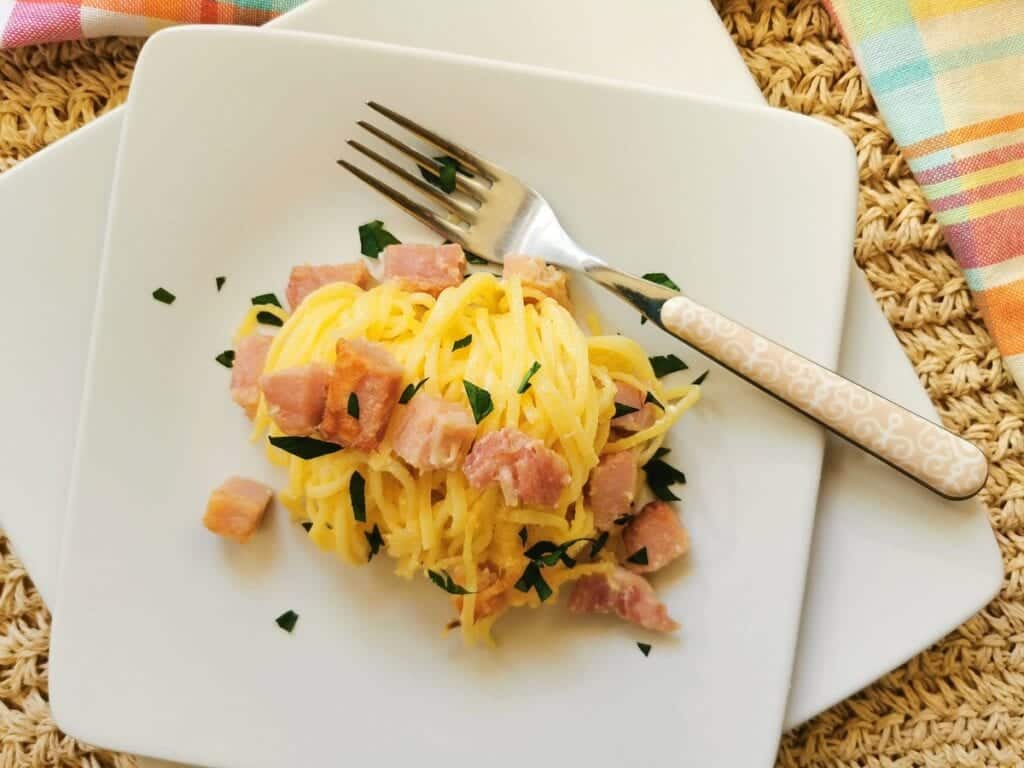 Save this recipe for later?
If you want to save this recipe for later, you can print it, bookmark this page or save it to Pinterest.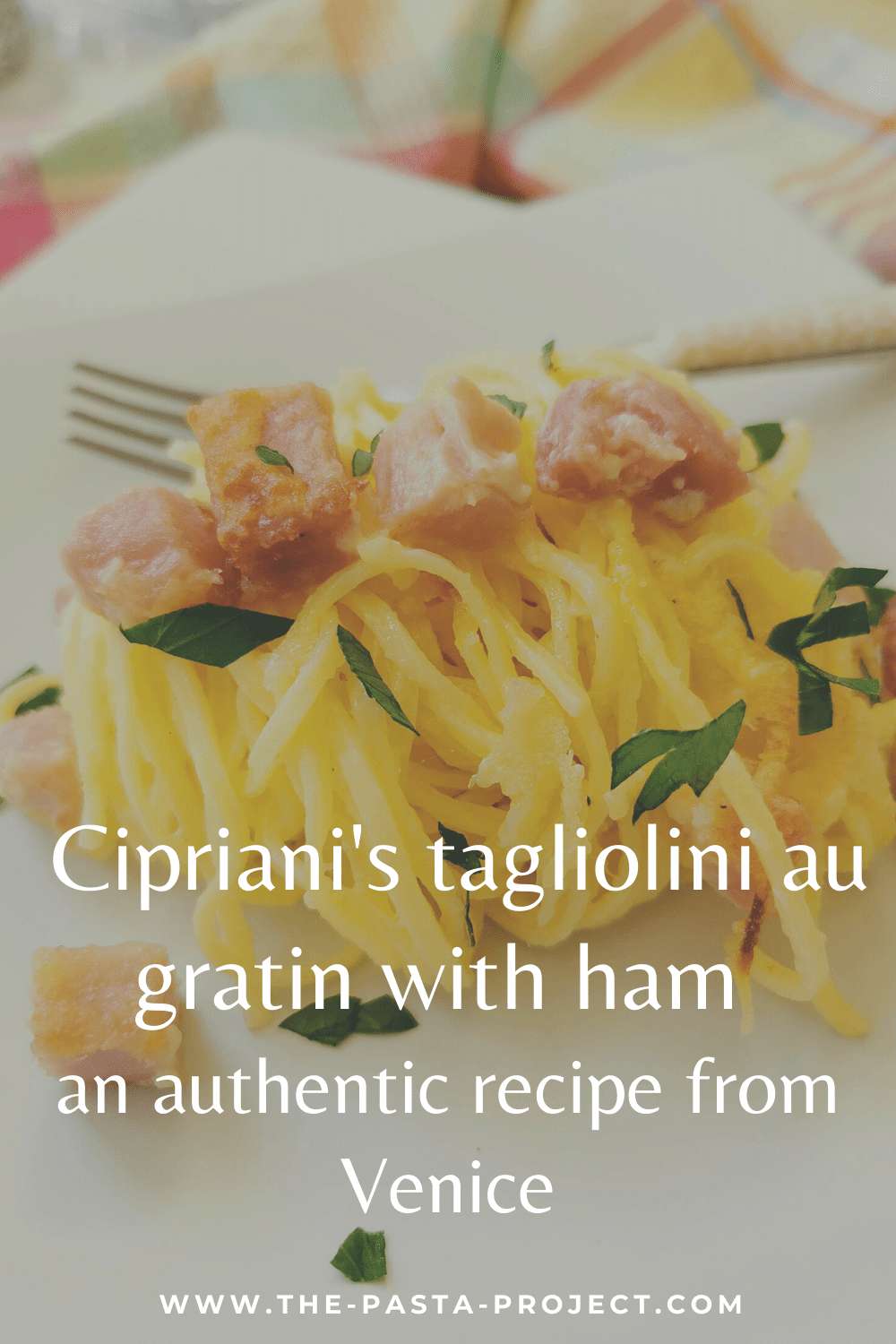 If you love ham and pasta have a look at these traditional Italian pasta with ham recipes.
If you are interested in learning how to make homemade pasta and different types of gnocchi, check out my shop page for some great video online courses from my friends in Rome! Nothing beats learning to make pasta from Italians! Plus while you're there why not order a copy of one of my pasta recipe cookbooks or checkout some recommended pasta making tools?