Tagliolini, tagliatelle's lesser known cousin!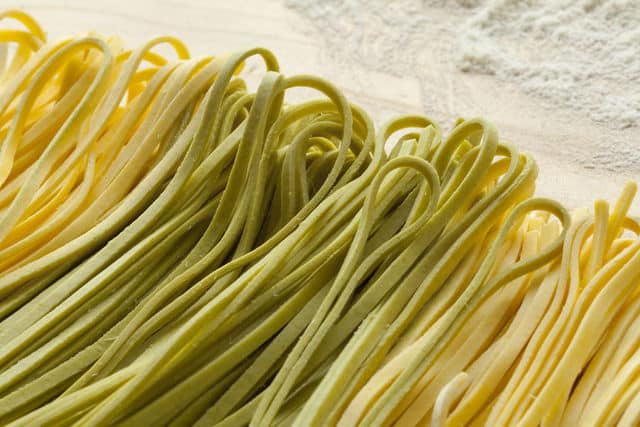 The difference is in the 'taglia' (cut)!
Although the name tagliolini sounds similar to tagliatelle, the two are not really the same except for the fact that both are traditionally egg pasta cut into ribbons. In fact, the word 'taglia' means cut in Italian and the difference is actually in the cut!
Tagliolini are long strands of pasta somewhere between capellini and tagliatelle in width. Each strand of pasta is usually around 2-3mm wide and is sometimes slightly cyndrical. I say sometimes because information about this pasta is rather confusing.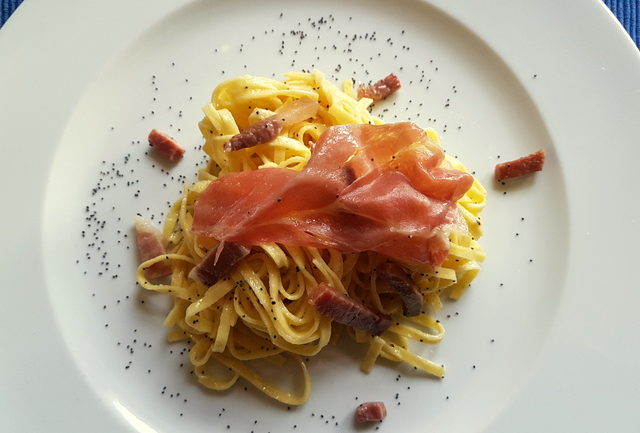 Tagliolini or taglierini? That is the question!
Many Italians also call this pasta 'taglierini' and in many Italian language recipes and cooking sites they appear to be treated as one and the same. Even Wikipedia says tagliolini is another name for taglierini! However, after much sifting through tons of information, I believe these are two almost identical but separate pasta types. After all, the king of commercial pasta, 'Barilla', sells them as two different types of pasta.
Taglierini are flat but thinner than tagliatelle and take slightly longer to cook, while tagliolini are slightly rounder and slimmer and require less cooking time. They are also often twisted together and bought as a pasta nest.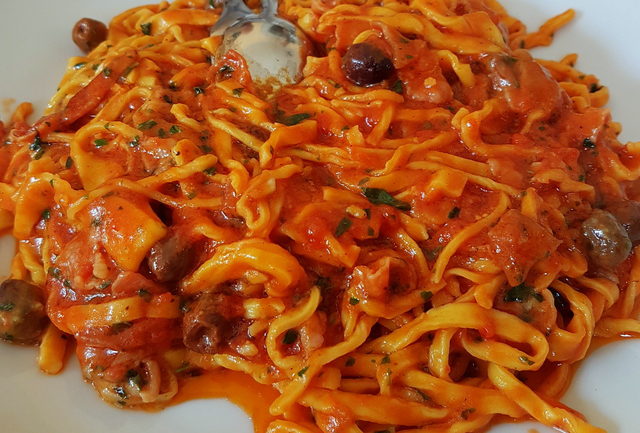 This pasta was originally eaten mostly in soups but, nowadays, Italians often serve it with light pasta sauces, especially seafood, vegetable and creamy sauces. You can find it on the table in a number of Italian regions and it is claimed as a typical regional pasta in Liguria, Emilia-Romagna, Molise and Piemonte.
In Piemonte, it is also called 'tajarin' in the local dialect and often made with lots of egg yolks, especially orange yolks. 'Tajarin in Piemonte are sometimes very thin, around 1mm.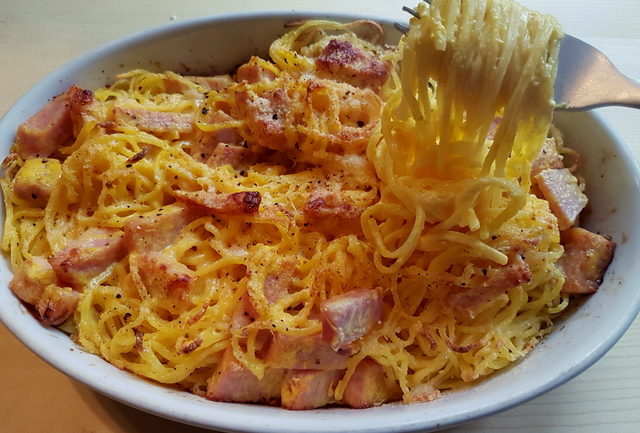 There are many delicious ways to cook tagliolini.
Whilst researching this pasta, I found so many delicious recipes! Some of these were perhaps more suited to the slightly thicker, flatter taglierini. However, I reckon since the difference isn't so great, you can use either. Many Italians treat these pasta types as being the same anyway.
Both these pastas make a perfect pasta partner for many delicate pasta recipes and a nice alternative to spaghetti. Take a look at my post for alla mediterranea sauce which we ate in a restaurant during a family confirmation lunch. The chef used tagliolini and the dish was superlicious! I have also posted a recipe with white truffle and a super easy  au gratin with ham and cream which all the family are bound to love!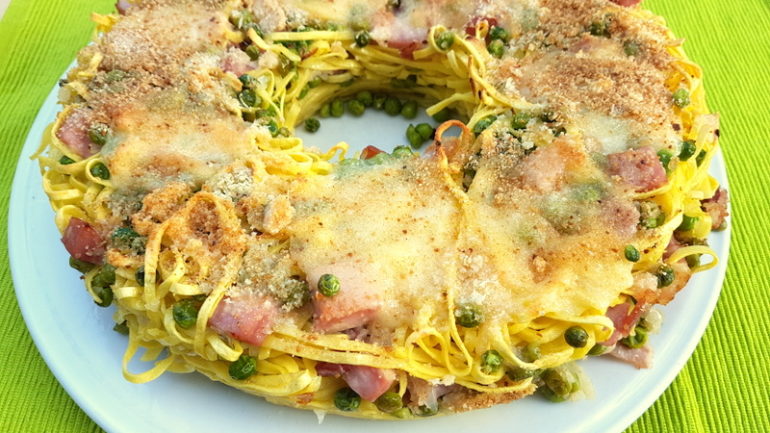 Other delicious tagliolini/taglierini/tajarin recipes on The Pasta Project!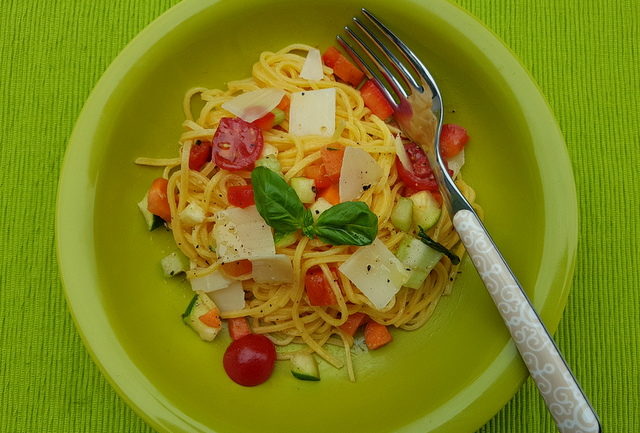 Watch Tajarin being made in Piemonte in this video from Pasta Grannies!
Pin this post for later!