12 Authentic Pasta Recipes from Veneto.
These 12 pasta recipes from Veneto are a selection of some of my favourite Venetian pasta recipes.  I have also included a couple of gnocchi recipes as gnocchi are also a staple in this North Italian region and are served in the same ways as pasta.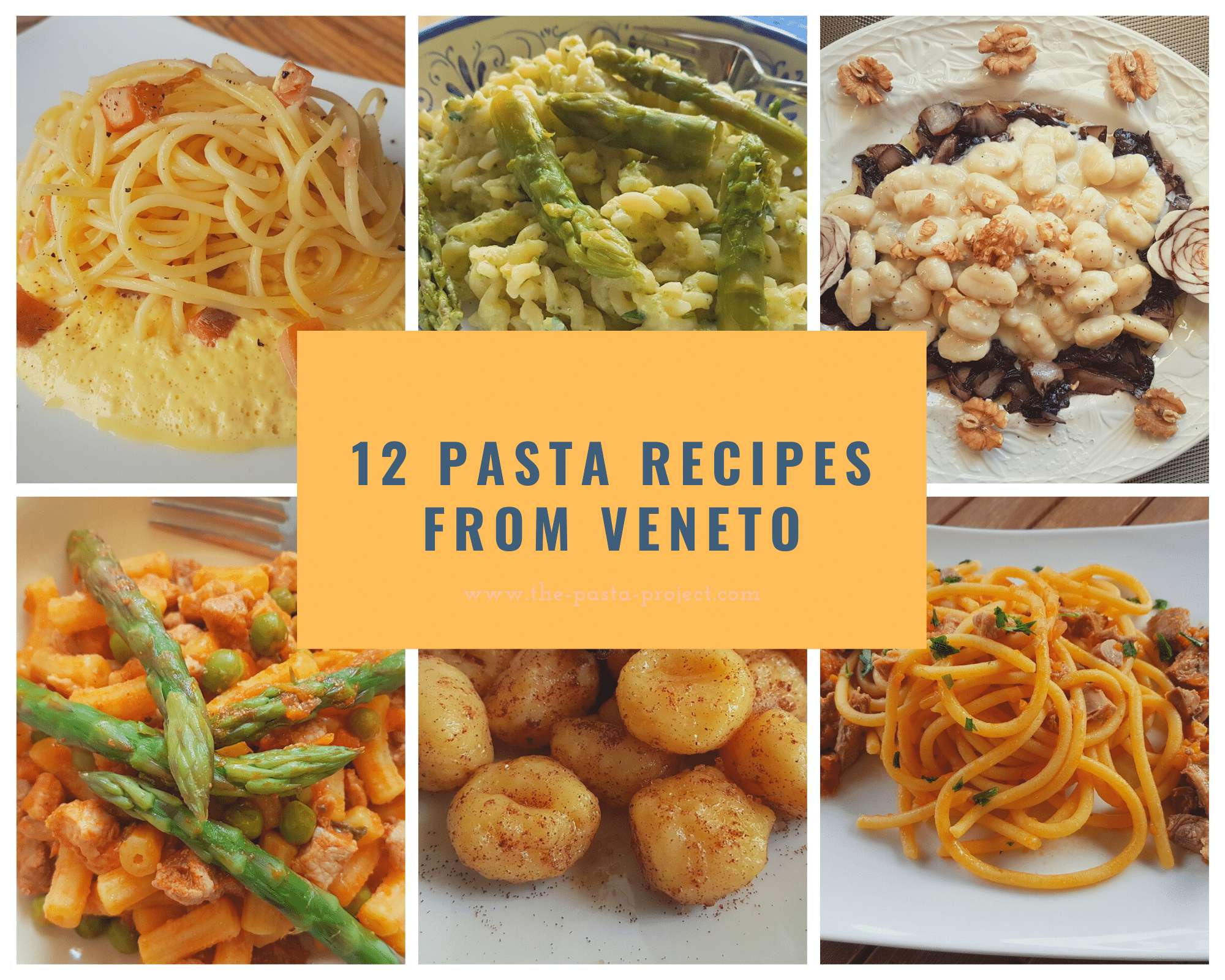 Veneto is the Italian region I live in, so I guess you could say I know it quite well. This is a northern region with pretty cold winters but hot summers. Here, there are lakes, mountains and coastal areas as well as large plains and lots of agriculture.
In fact, this is the part of Italy where a lot of risotto rice grows and where the most wine is produced. Veneto is also famous for the cultivation of veggies such as radicchio, green and white asparagus, peas, potatoes, pumpkins and corn as well as fruits such as cherries, apples and peaches.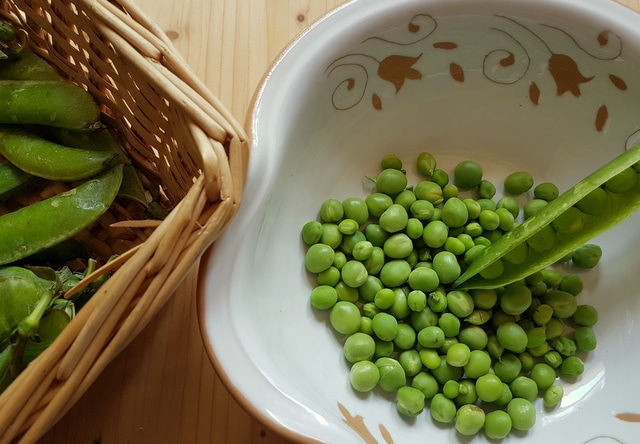 Like in every Italian region, the Venetian kitchen is traditionally based on local products and produce. Pasta plays a role in local recipes but it also competes for a place at the table with gnocchi, risotto and polenta. Most of the traditional pasta in Veneto is fresh egg pasta.
Some local pasta types are the same as in other parts of Northern Italy, for example lasagne, tagliatelle and tagliolini. However, there are a couple that are unique to this region. One is bigoli and the other is gargati. But, since these pasta types aren't so available outside of Italy, you can make the recipes with other types of pasta of course!
Click the recipe name to go to the post with recipe instructions.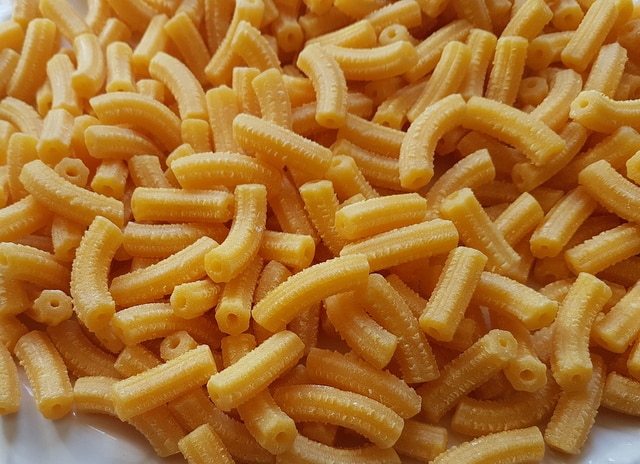 12 pasta recipes from Veneto: meat.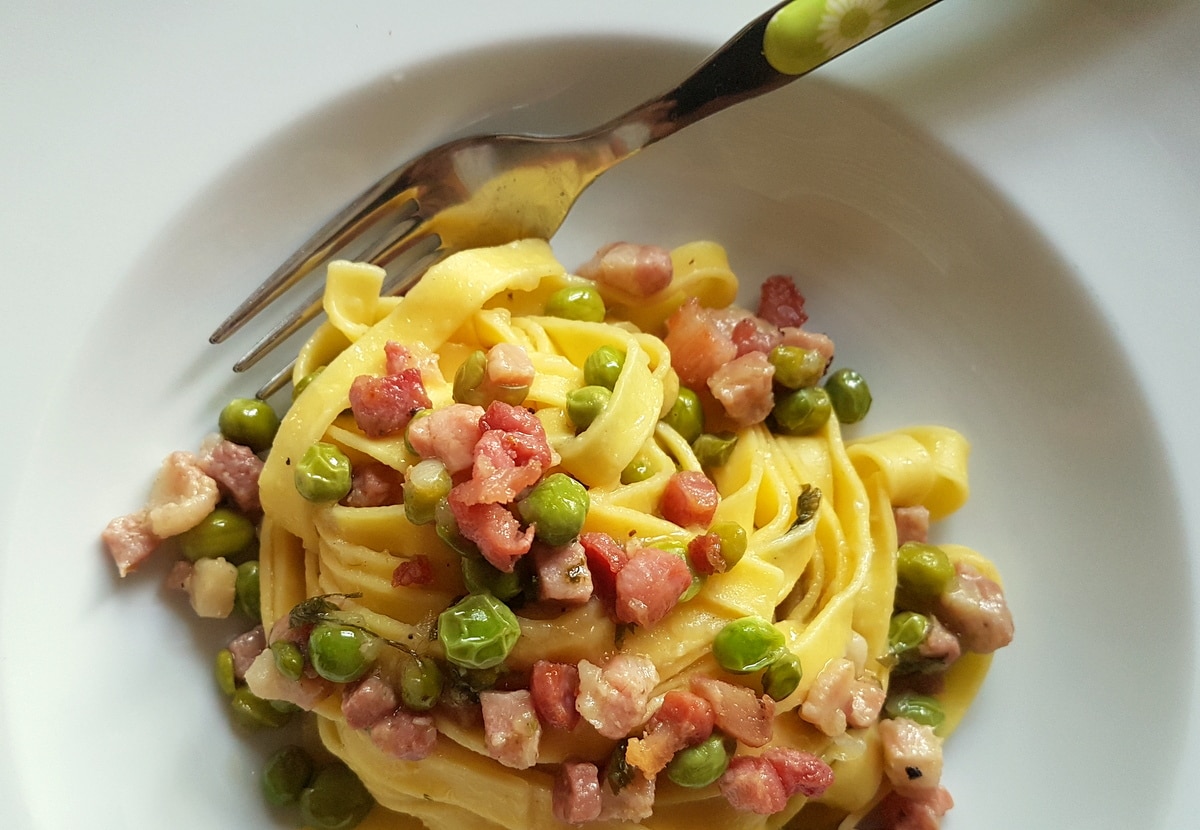 Pasta with fresh peas, or 'pasta coi bisi' in the local dialect, is a traditional spring recipe in Veneto. This simple pasta dish is more than the sum of its parts, which are few! In fact, the first time I had this dish I was really quite surprised how tasty it is. Of course, the secret ingredient is fresh peas. That's why it's a spring recipe but you can make it year round with frozen or canned peas too!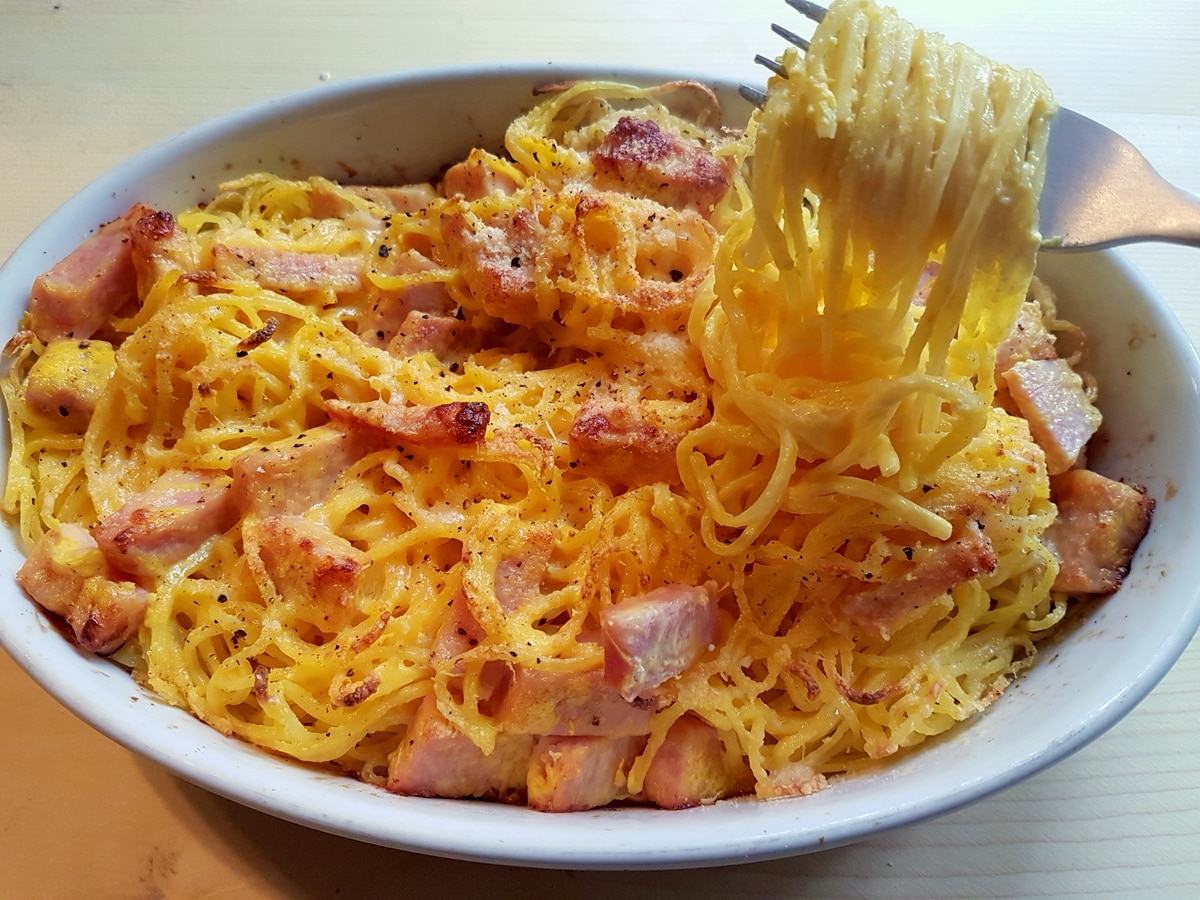 Based on a dish from Cipriani's Harry's bar in Venice, this tagliolini au gratin recipe is a real gem. All you need is pasta, eggs, ham, grated Parmigiano and cream. This is a fabulous recipe for leftover holiday ham and a firm favourite with kids and adults alike!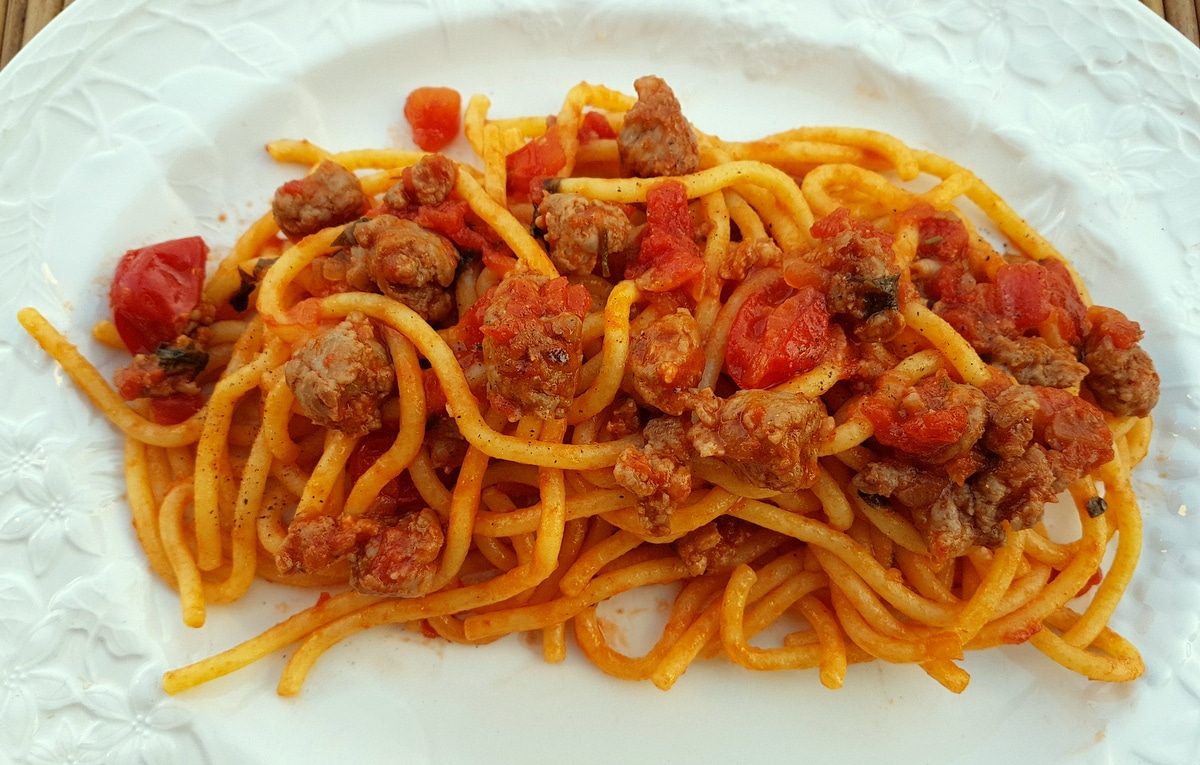 Italians love sausage pasta. In fact, versions of it are eaten and enjoyed throughout Italy. This Venetian version with local luganega sausage and traditional bigoli pasta is pretty simple to make and super tasty. Sure to become a family favourite!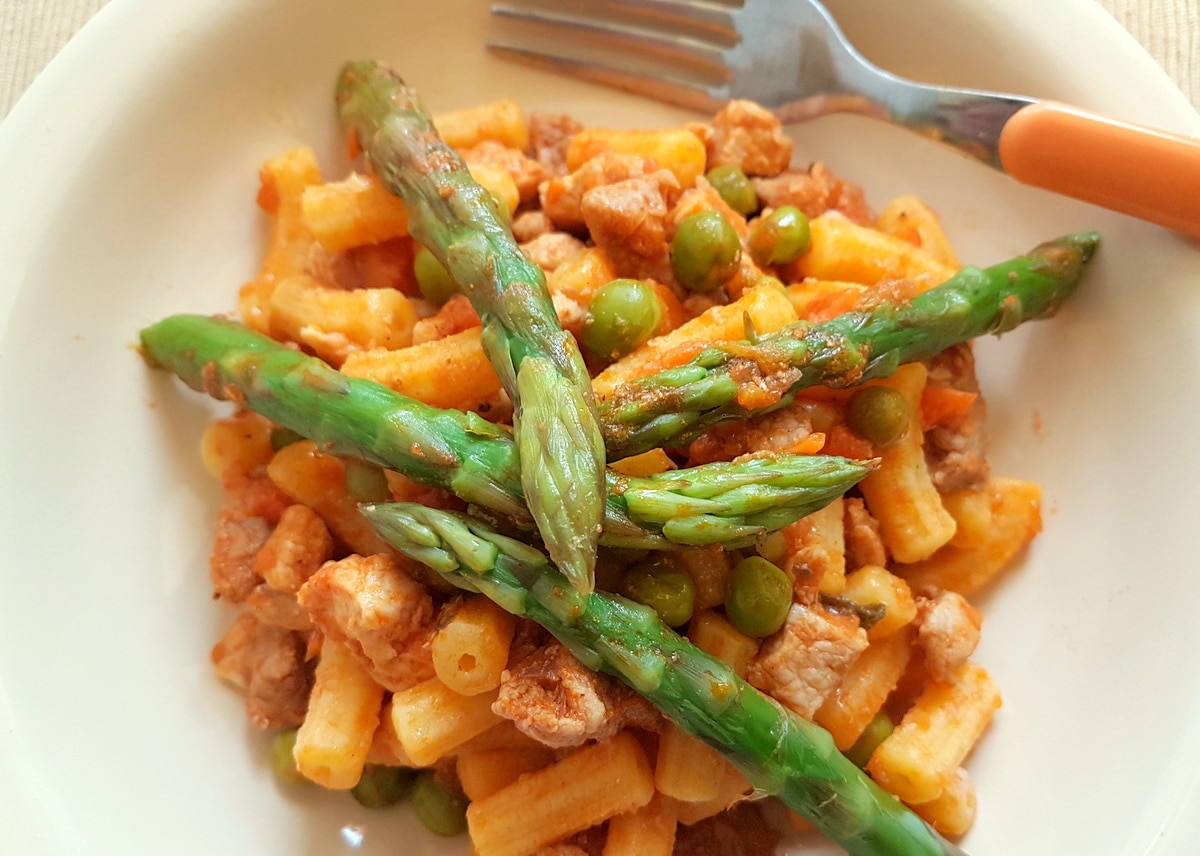 Known locally as il consiero, this mixed meat ragu from Vicenza in Veneto is a really interesting sauce that actually changes with the seasons. In this version, gargati with spring ragu, the sauce is made of Italian lardo (not lard) and 3 white meats, as well as fresh peas and asparagus!
12 Pasta Recipes from Veneto: Poultry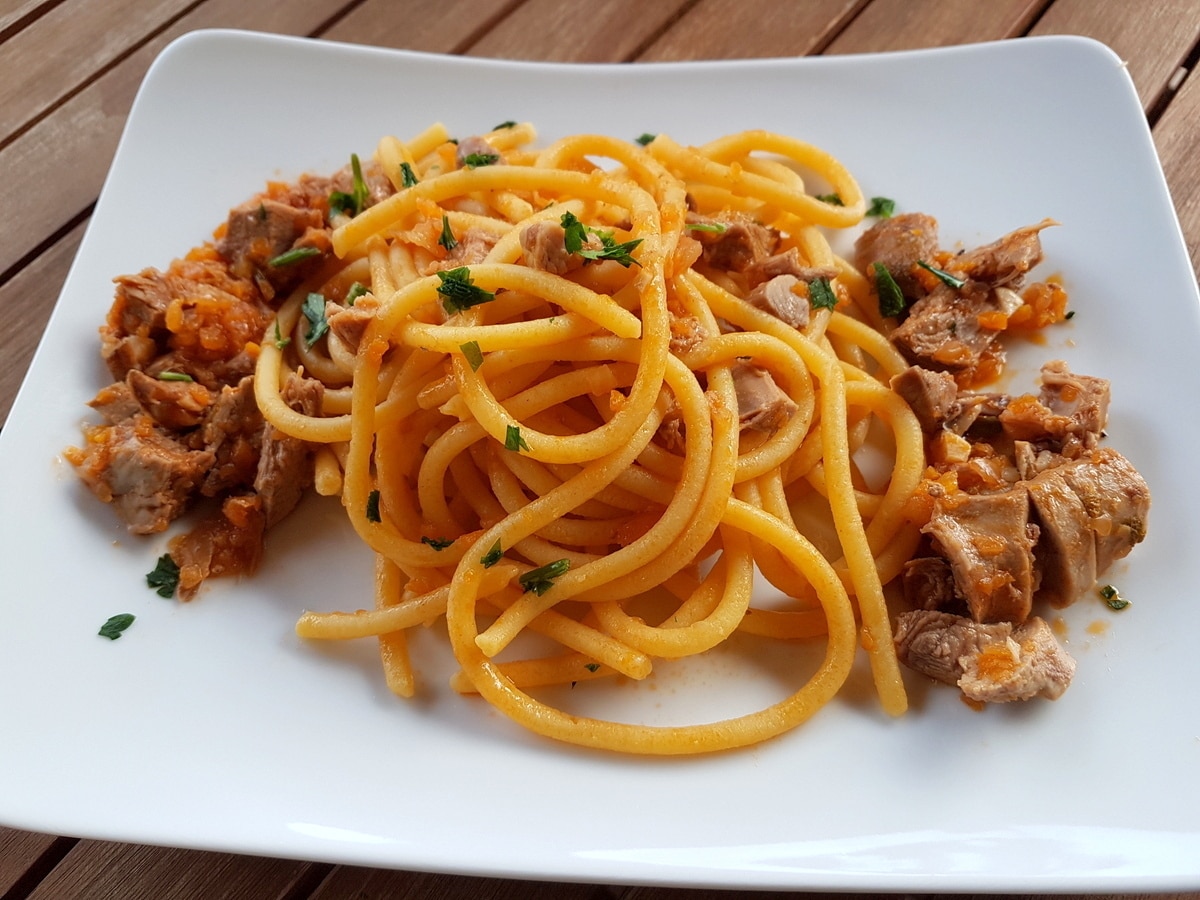 Visitors to Veneto will most certainly come across this traditional pasta recipe on offer in many of the region's restaurants and trattorias. Bigoli with duck is almost a signature pasta dish that is often cooked by the Venetians at home on holidays and feast days. This version requires slow cooking the duck, but it's definitely worth the time it takes!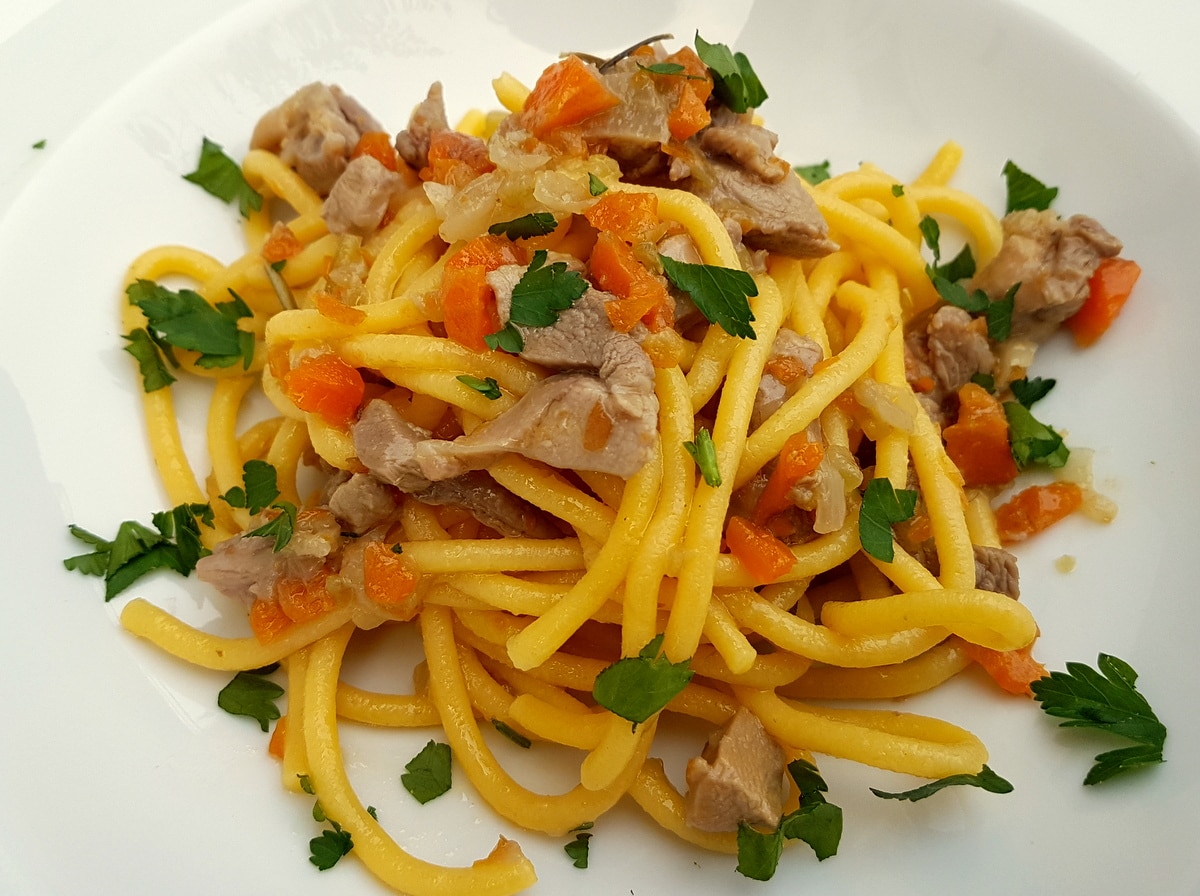 Known as ragu di corte (farmyard ragu) in Italian, this hearty three poultry pasta ragu from Padova (Padua) is a delicious combination of duck, guinea fowl and stewing hen! Traditionally served with bigoli this sauce is also delicious with tagliatelle, spaghetti or short pasta tubes like penne.
12 Pasta Recipes from Veneto: Vegetarian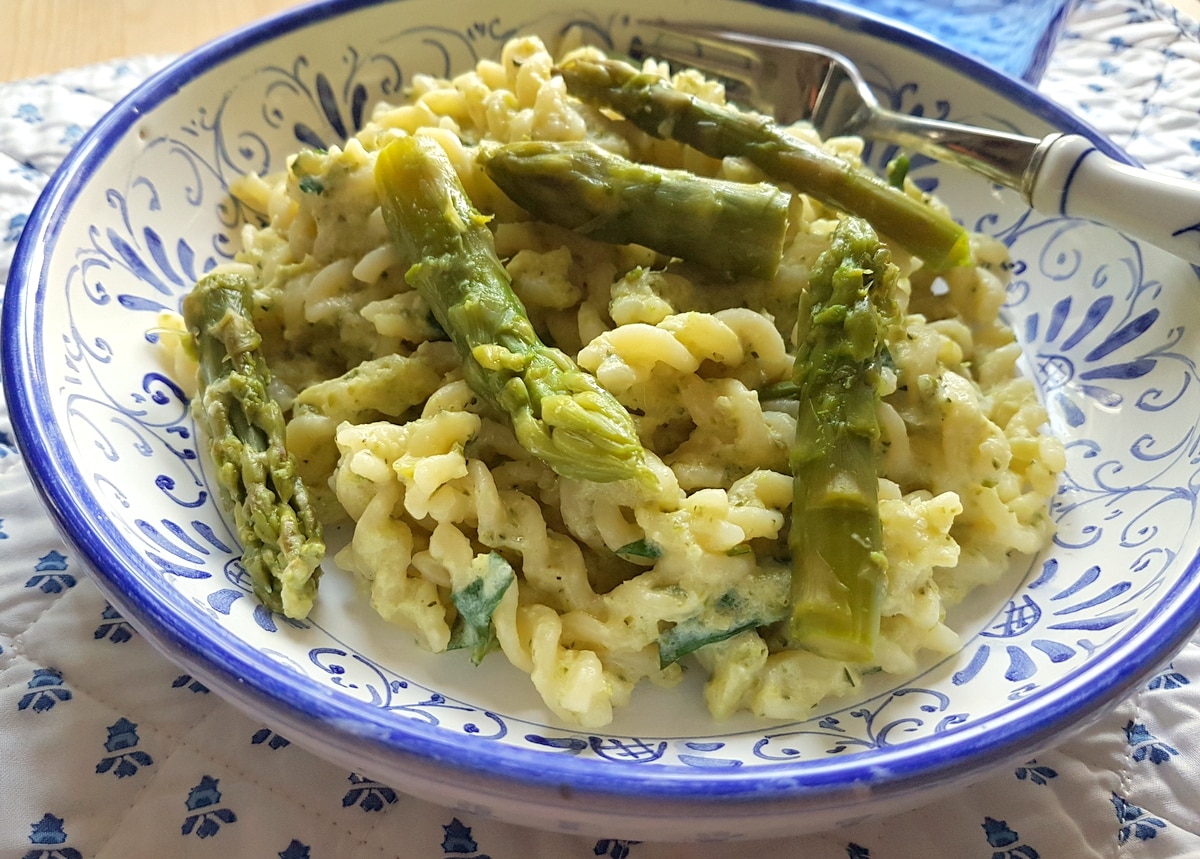 This Northern Italian asparagus pasta recipe is a delicious version of a typical Venetian way to combine asparagus with pasta. Apart from the asparagus this sauce has zucchini, onion, parsley and garlic, as well as creamy robiola cheese. You can also use cream cheese.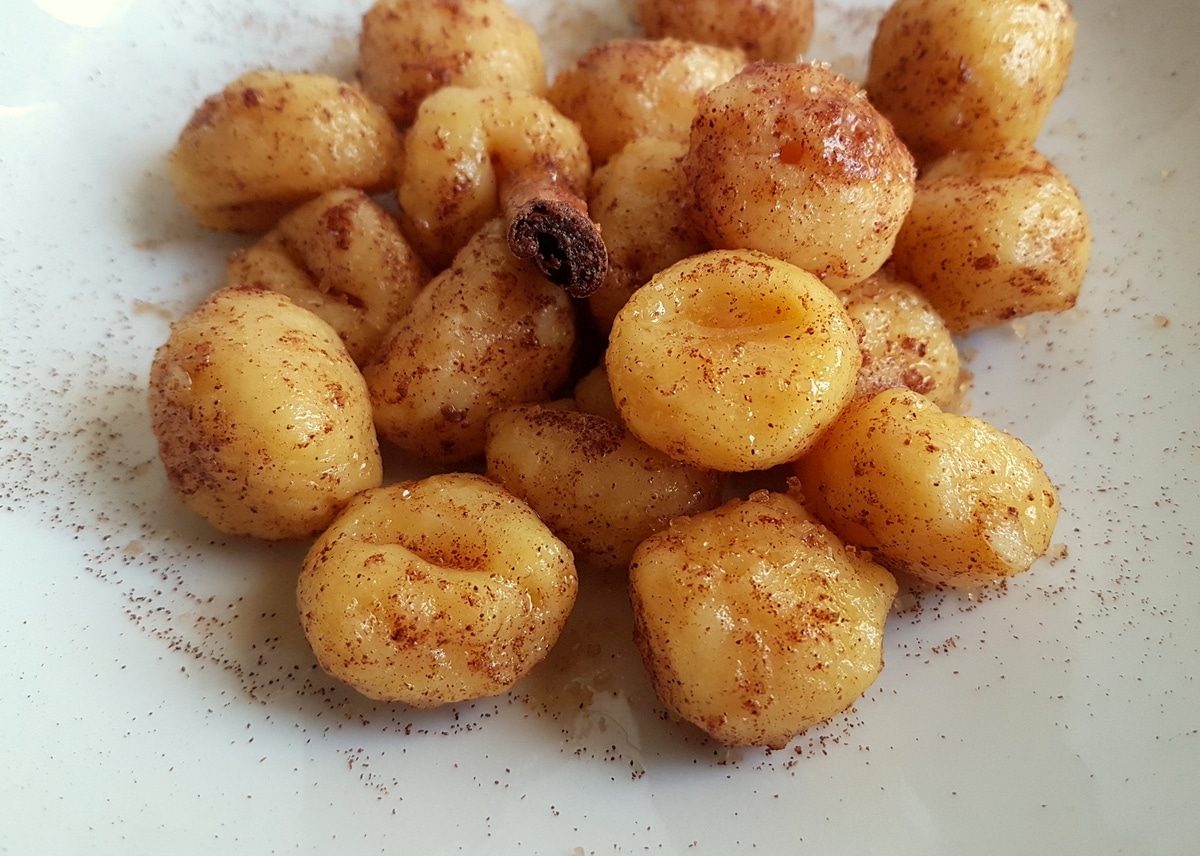 This recipe for cinnamon butter gnocchi dates back to the Renaissance and is a traditional carnival dish in Veneto. In Italian, it is also known as gnocchi alla Veneta. There are a number of versions of this recipe in different parts of the region. This one is the simplest I know. It may sound like an unusual way to serve gnocchi. But, I promise you it is absolutely Amazing with a capital A! I am sure that if you try it, you will think the same!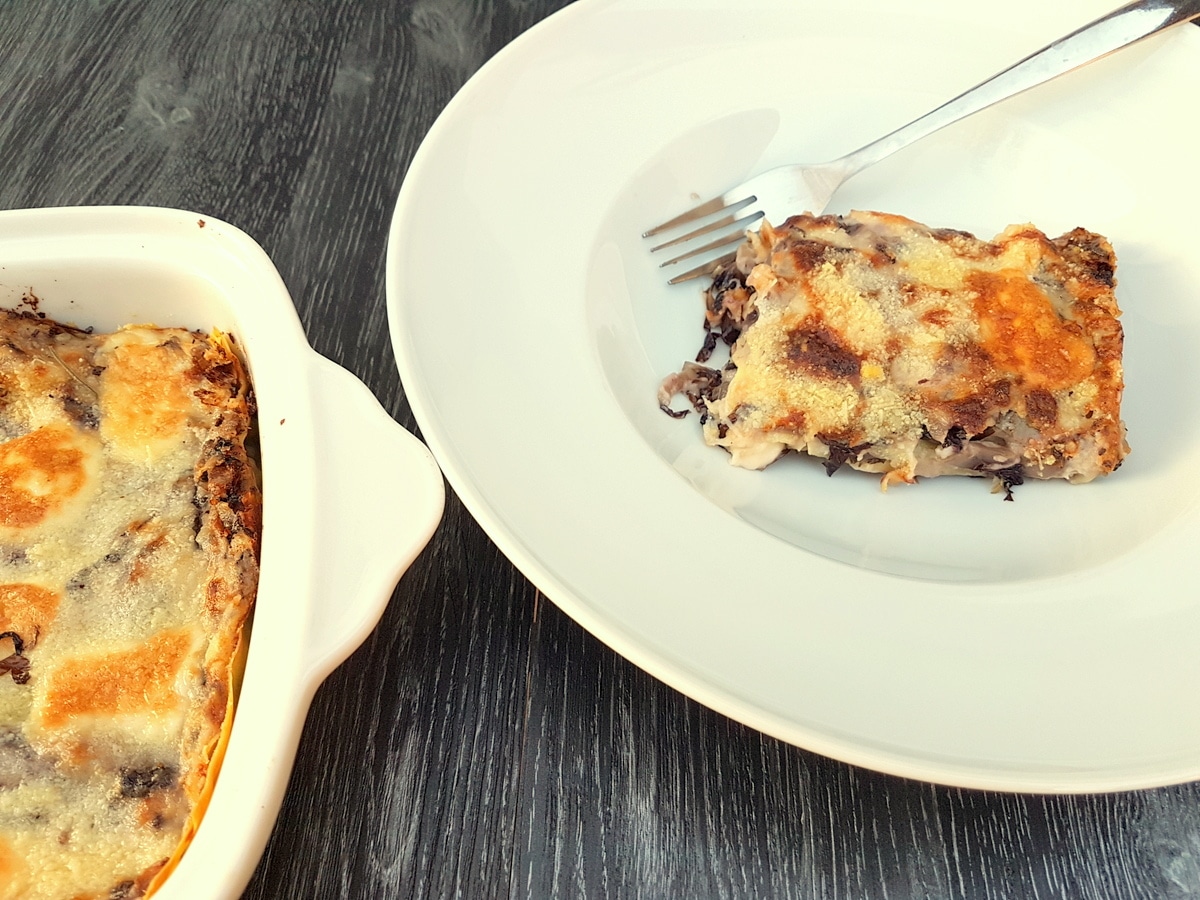 If you like cooked Italian chicory, then you'll love radicchio pasticcio. This is a delicious traditional vegetarian lasagna from Veneto. Made with Italian chicory, pasta, shallots, béchamel and cheese, it comes together easily and tastes wonderful! Perfect for lunch or dinner, as a starter or a side dish.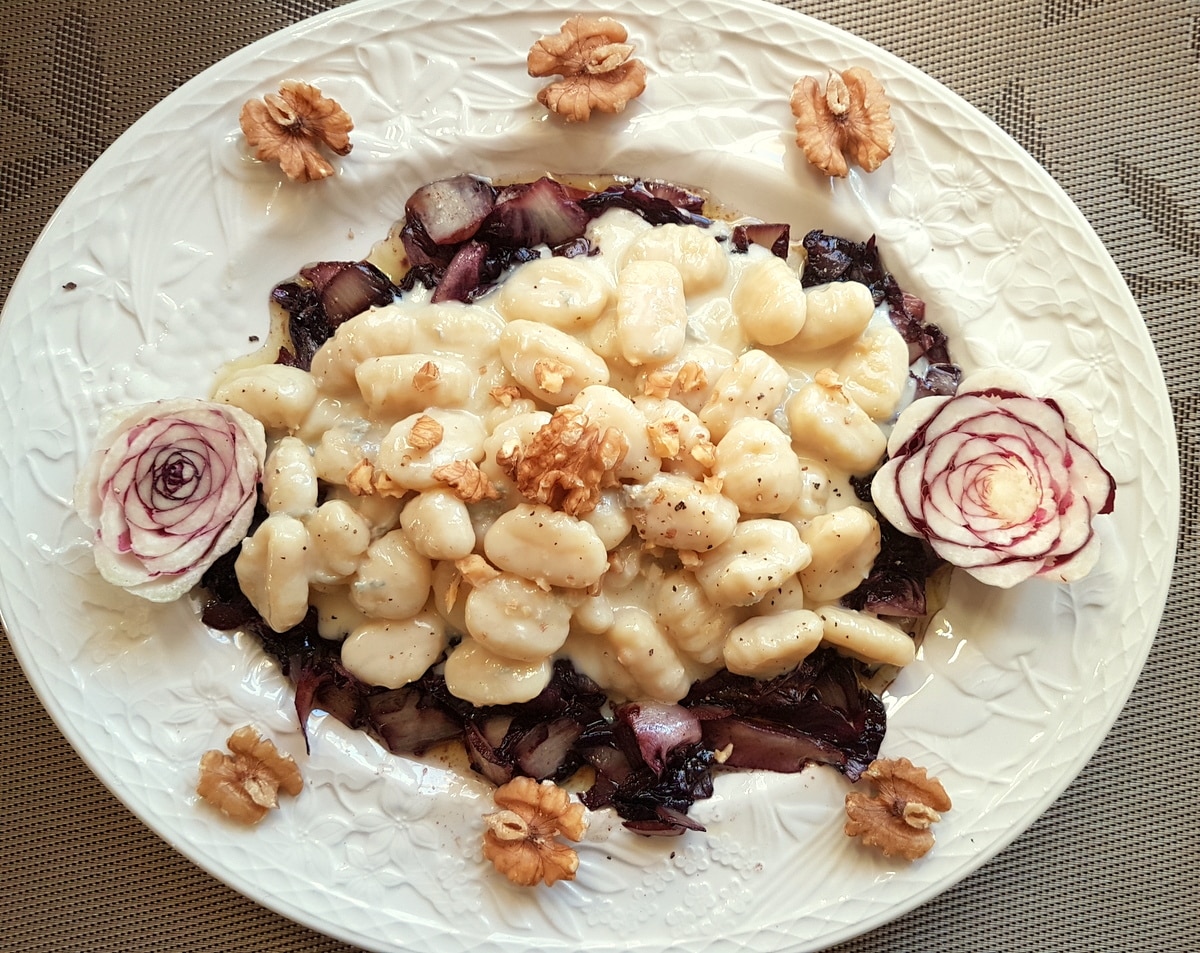 Containing three very traditional Northern Italian foods, potato gnocchi, gorgonzola and radicchio, this scrumptious Venetian recipe is made with radicchio that has been caramelized with Balsamic vinegar and finished off with a sprinkling of walnuts. And yes it's as yummy as it sounds and looks!
12 Pasta Recipes from Veneto: Soup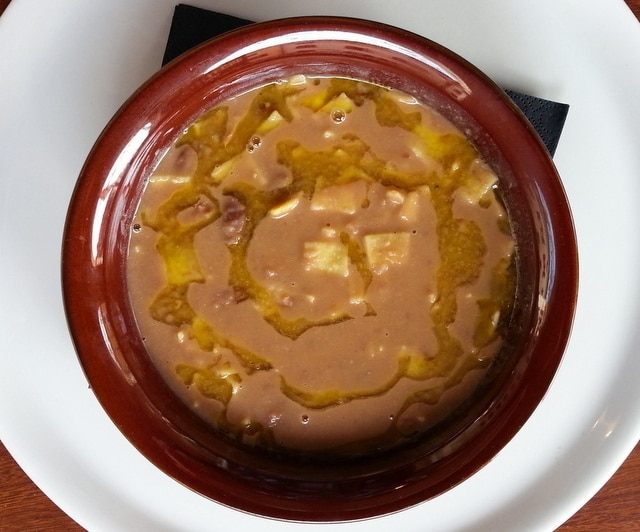 Italian food lovers will most probably know that pasta and beans (pasta e fagioli) is popular throughout Italy. However, Tuscany and Veneto lay claim to its origins! Certainly this Venetian version is absolutely delicious, nutritious and filling. Perfect comfort food for the colder months!
12 Pasta Recipes from Veneto: Lake fish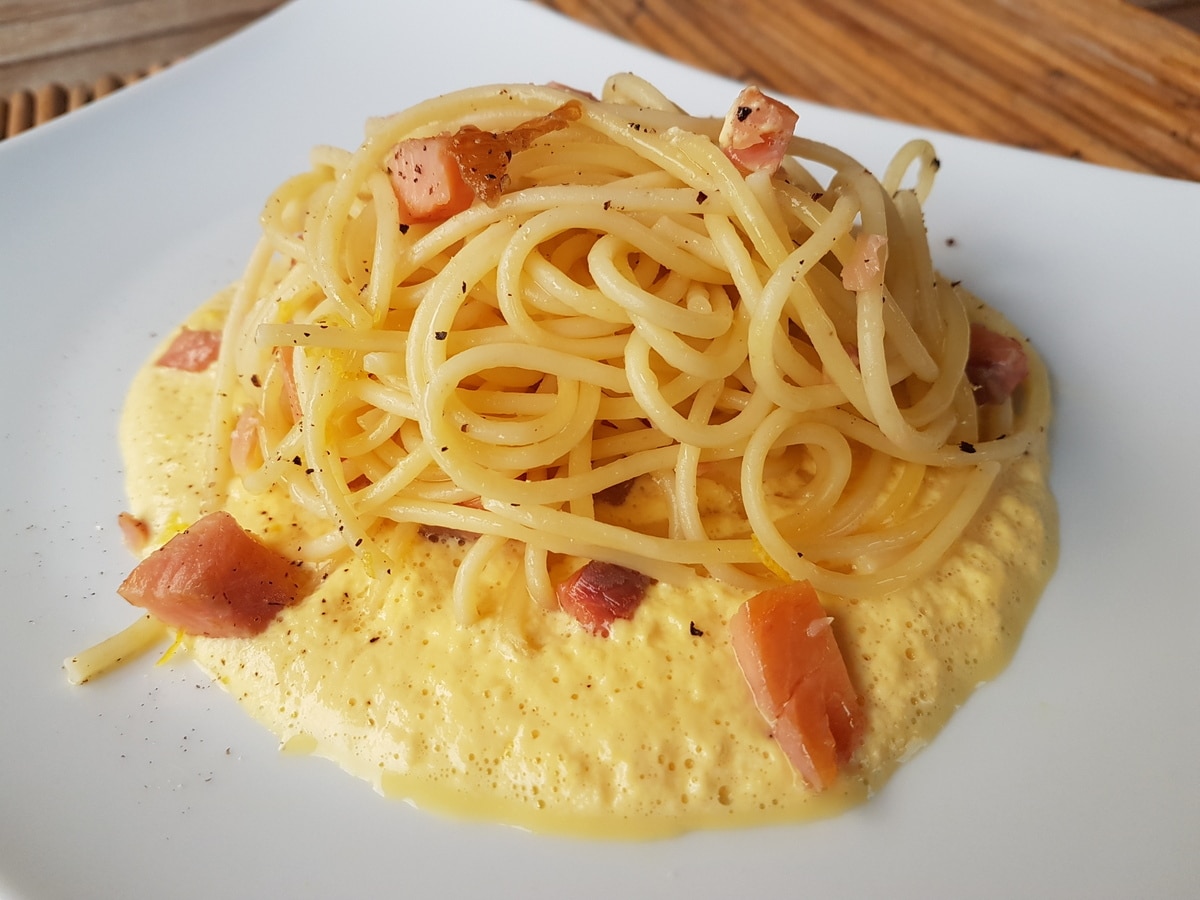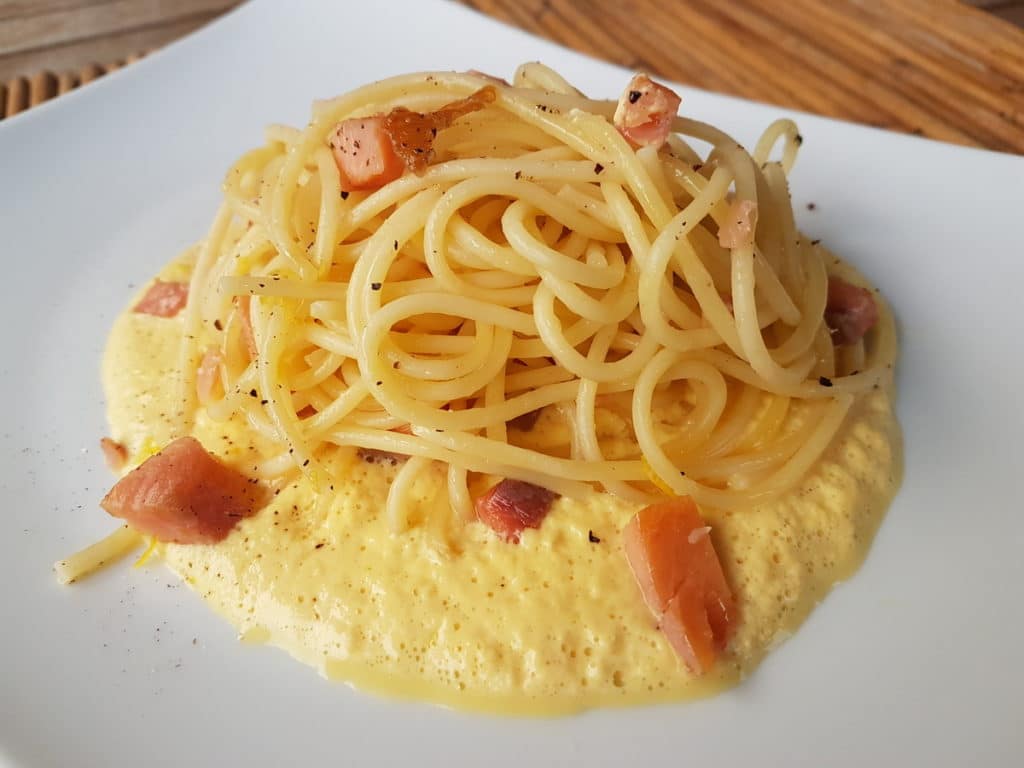 This divinely delicious spaghetti with smoked trout carbonara is based on a lake fish carbonara recipe from a Michelin star restaurant by Lake Garda. It is so much easier to make than it looks and I have to say my guests have always been seriously impressed with it! Yours will be too!
Pin for later.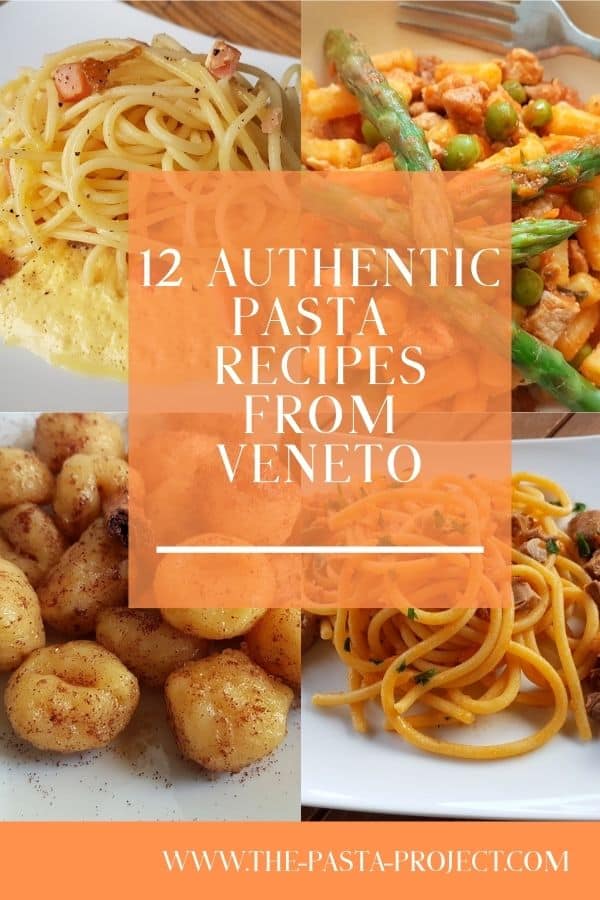 If you make any of these 12 pasta recipes from Veneto, I'd love to hear how they turn out and if you liked them. Please leave a comment here on the blog or on The Pasta Project Facebook page.
Looking forward to hearing from you!
Buon Appetito!
Don't forget to pin for later.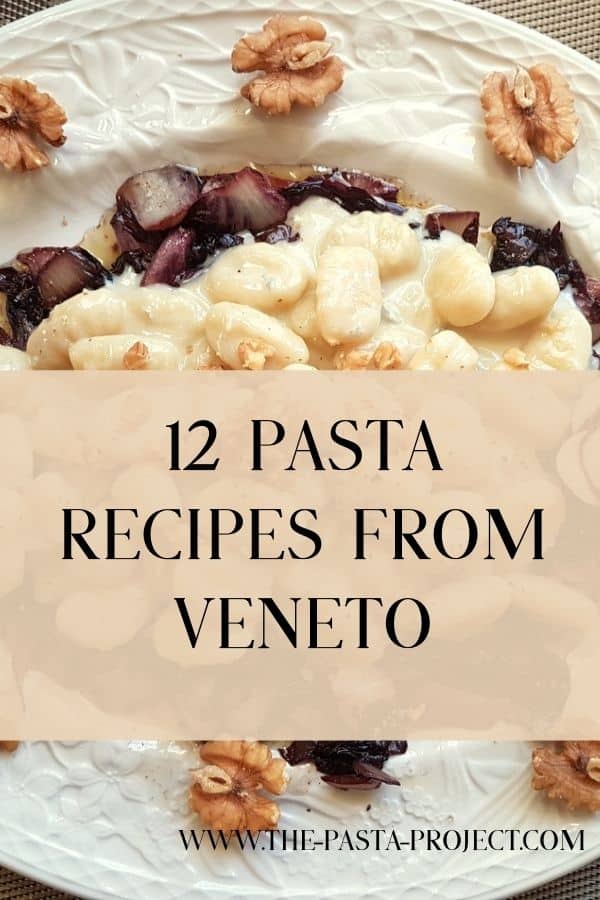 Other regional recipe round ups.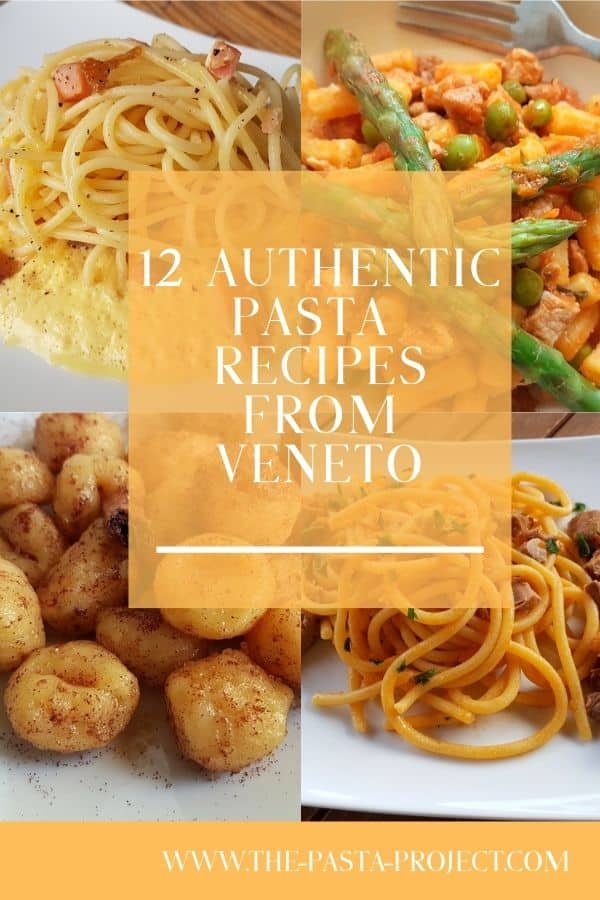 If you are interested in learning how to make homemade pasta and gnocchi, check out my shop page for some great video online courses from my friends in Rome! Nothing beats learning to make pasta from Italians!