Pasta with Beans (pasta e fagioli) Recipe from Veneto.
Here in Veneto, Northern Italy, one of the most popular, hearty and nutritious cold weather dishes is pasta with beans. Italians say 'pasta e fagioli'. Variations of this soup exist in most other Italian regions. But, it's most typical in Campania , Lazio, Lombardy, Piemonte, Veneto and Tuscany!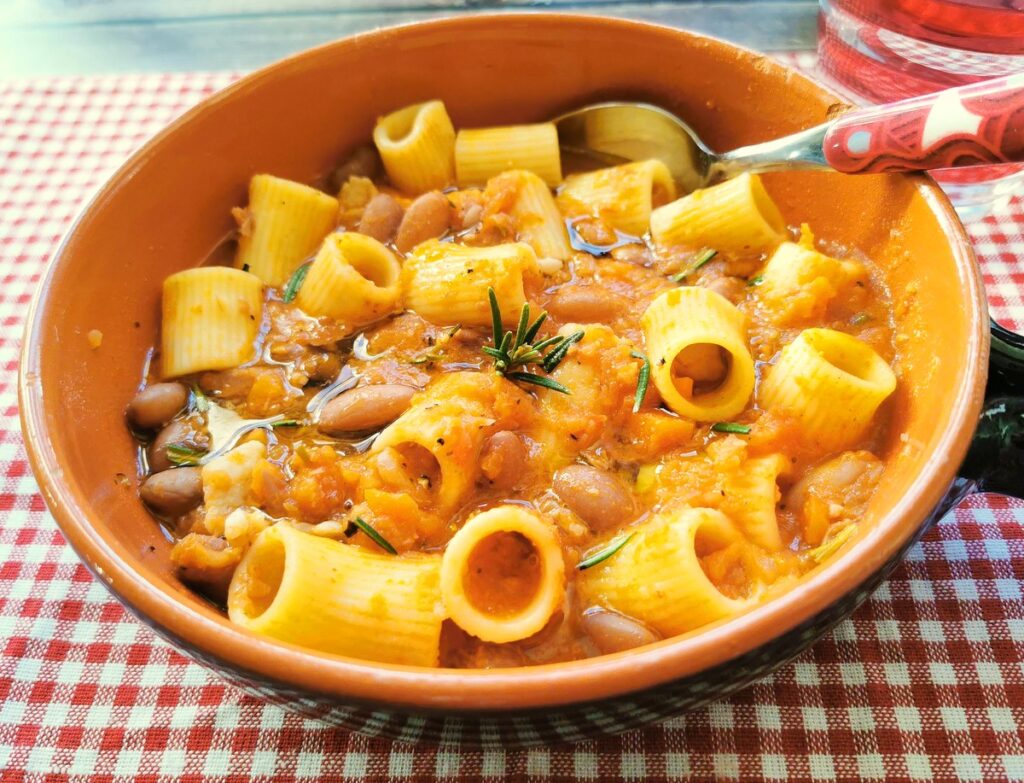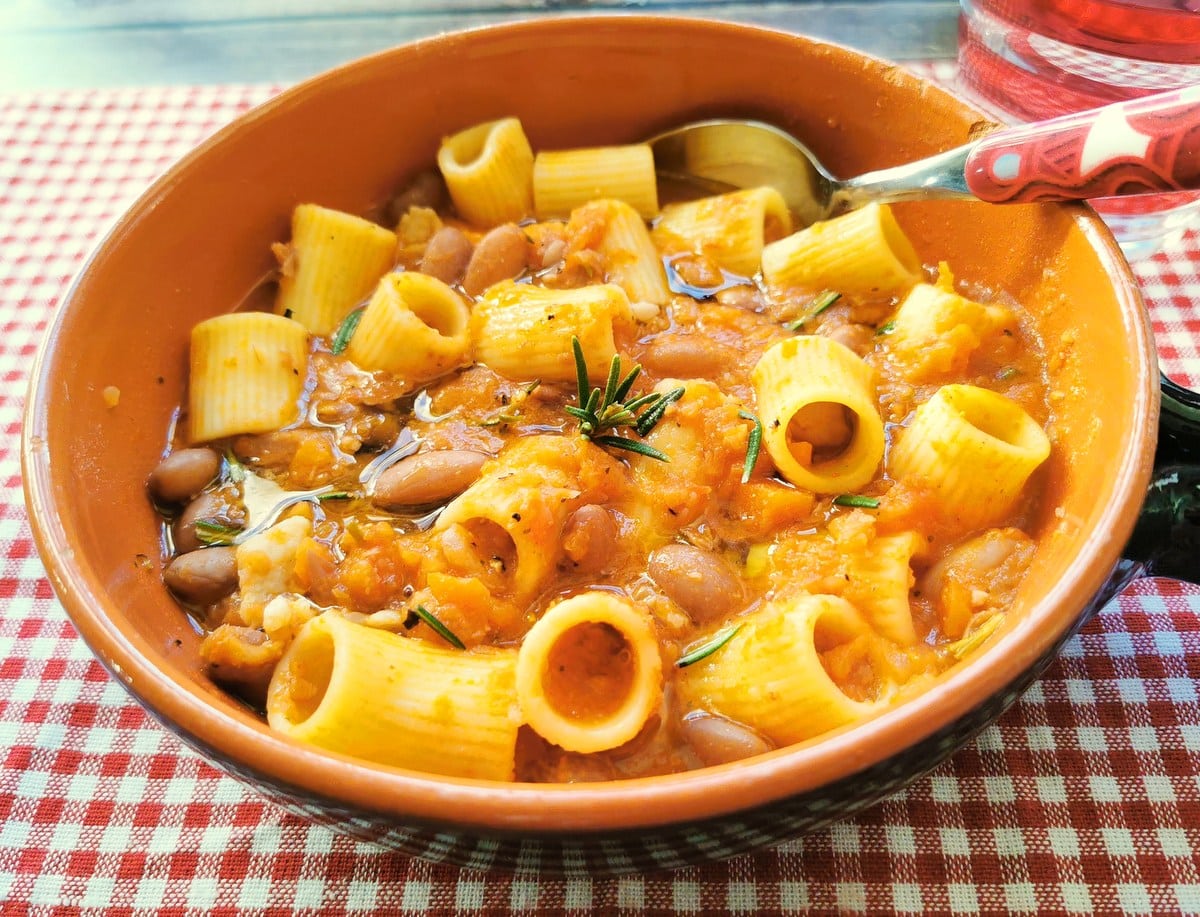 One of the things I love about winter is soups! Nothing is more warming than a big bowl of homemade soup. And for this reason, I usually can't wait for soup season to arrive! There are a number of traditional soups made with pasta in Italy. However, pasta with beans is probably one of the most popular!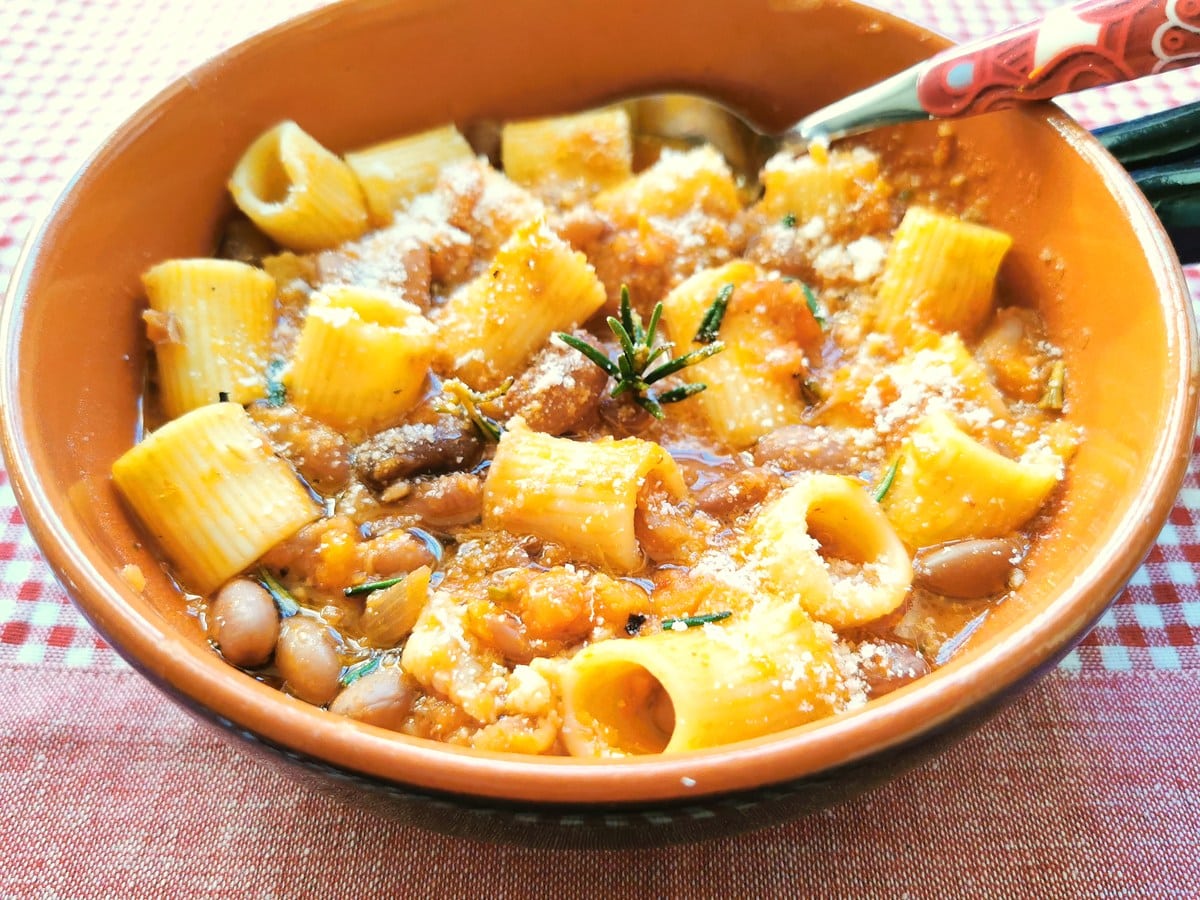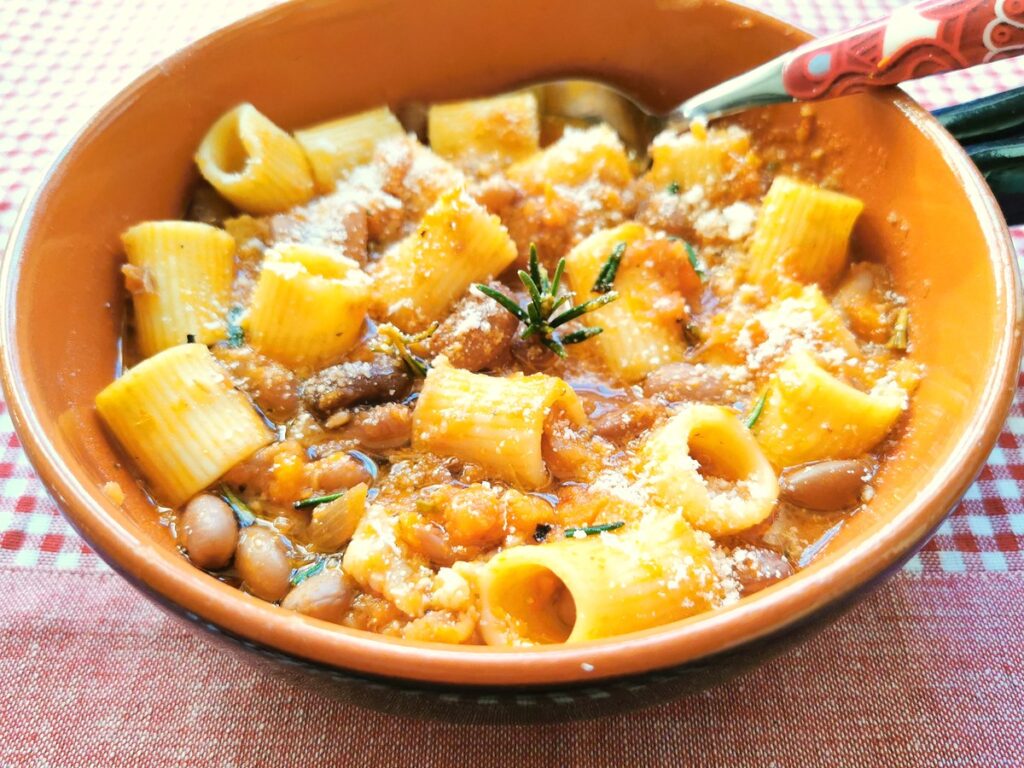 A little pasta with beans history!
Legend has it that the original pasta with beans recipe was born in the inns of ancient Rome! However, I think the Romans were more likely to have been eating chickpeas and pasta. Beans were first brought to Europe from the Americas in the 1500s!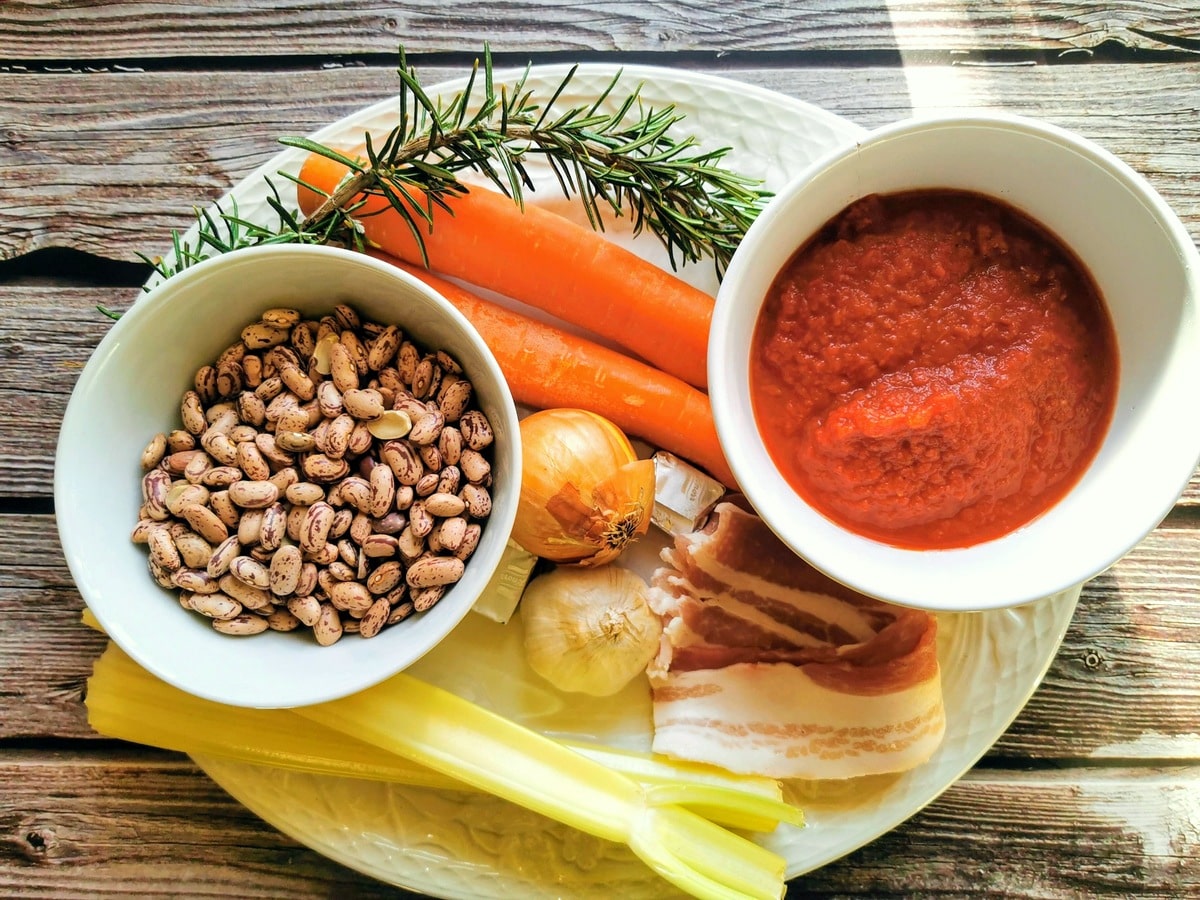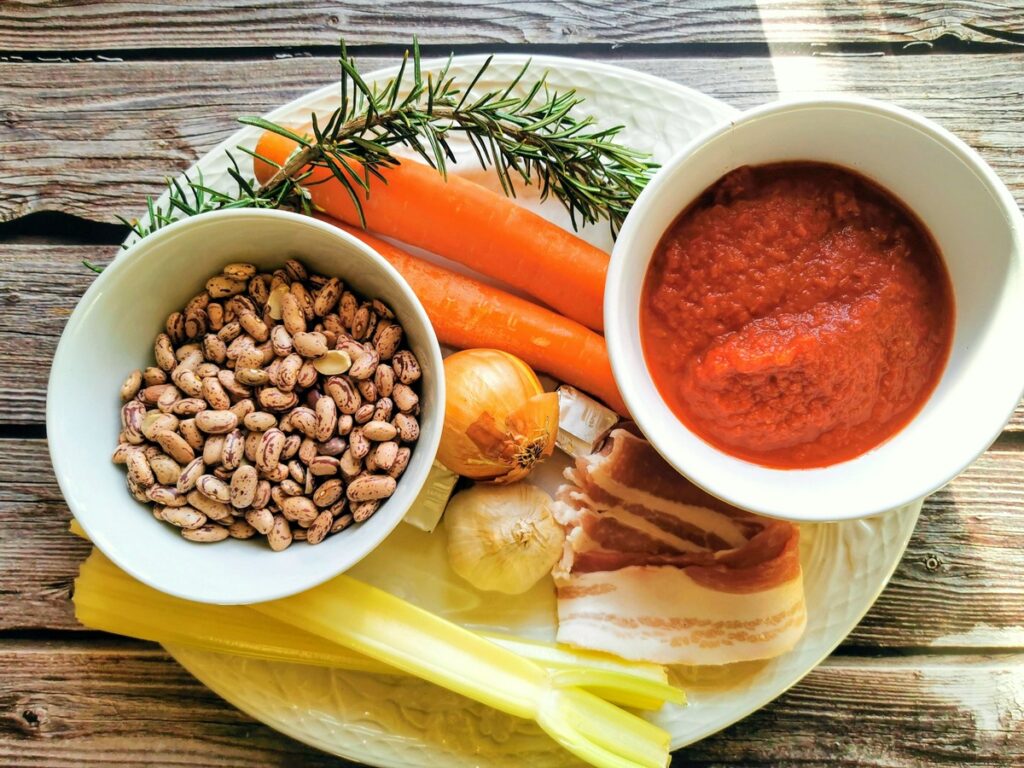 Even so, pasta e fagioli is still a pretty ancient dish most probably dating back to Medieval times. Food historians say that when Catherine de Medici travelled to France to marry Henry II, she took him a number of gifts including a bag of beans and a collection of silver forks. The Italians were the only western Europeans using forks at that time!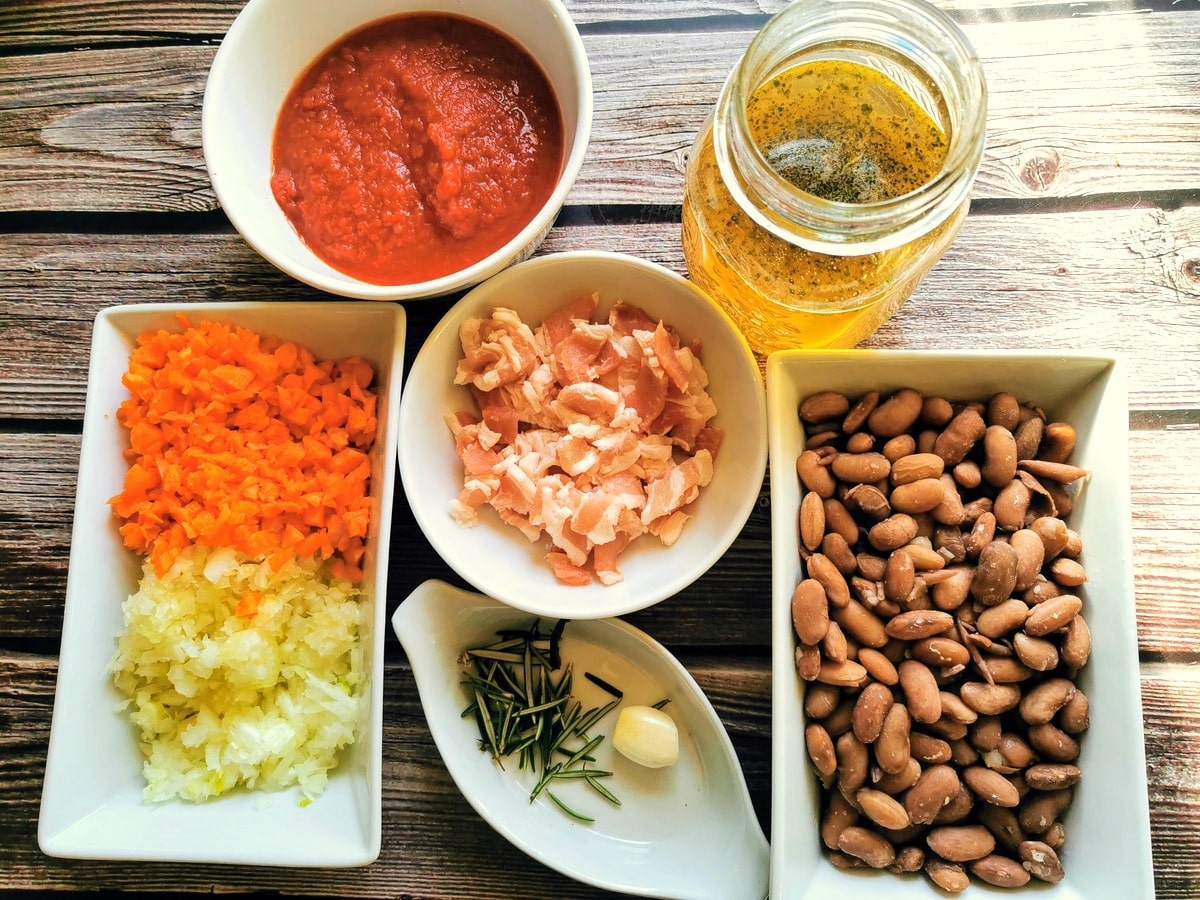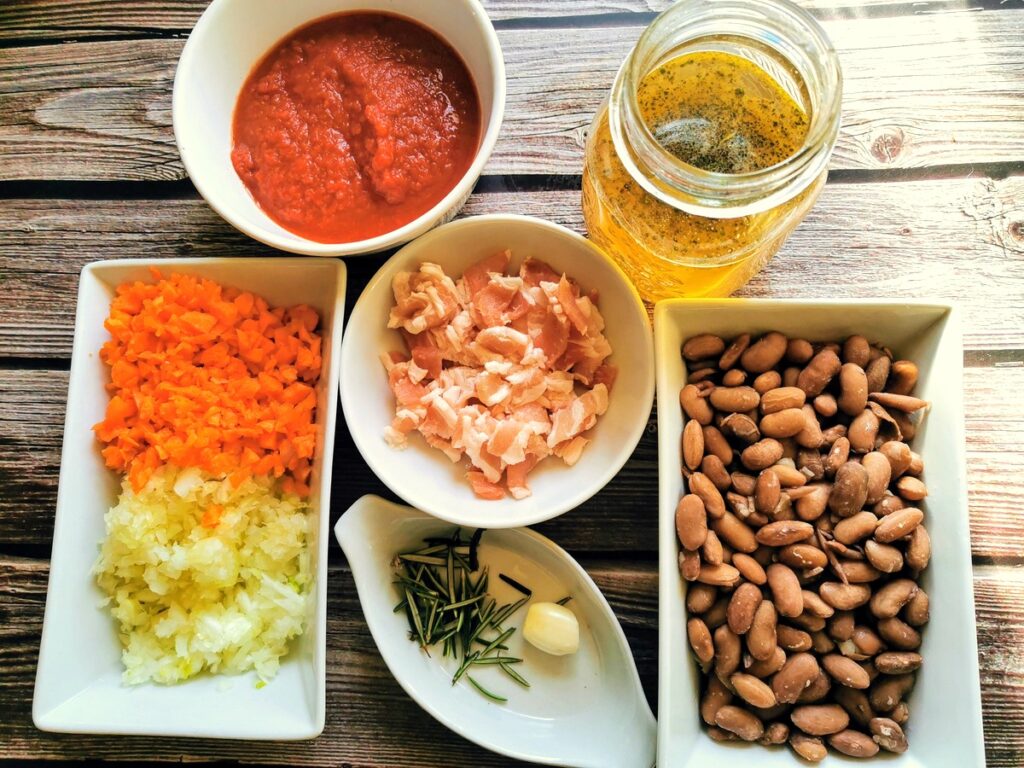 Pasta with beans became very popular with the rural population as they could make it with their own home produce. It was hearty, filling and nutritious and cost very little to make! Still true!
Here in Veneto, pasta e fagioli became a traditional autumn soup because this was the time of year families slaughtered pigs. Pork rind and bones were used to flavour the soup. Today, of course, we don't need to slaughter a pig to make it. Adding some good pancetta or guanciale works well too, although some Venetians still use pork rind.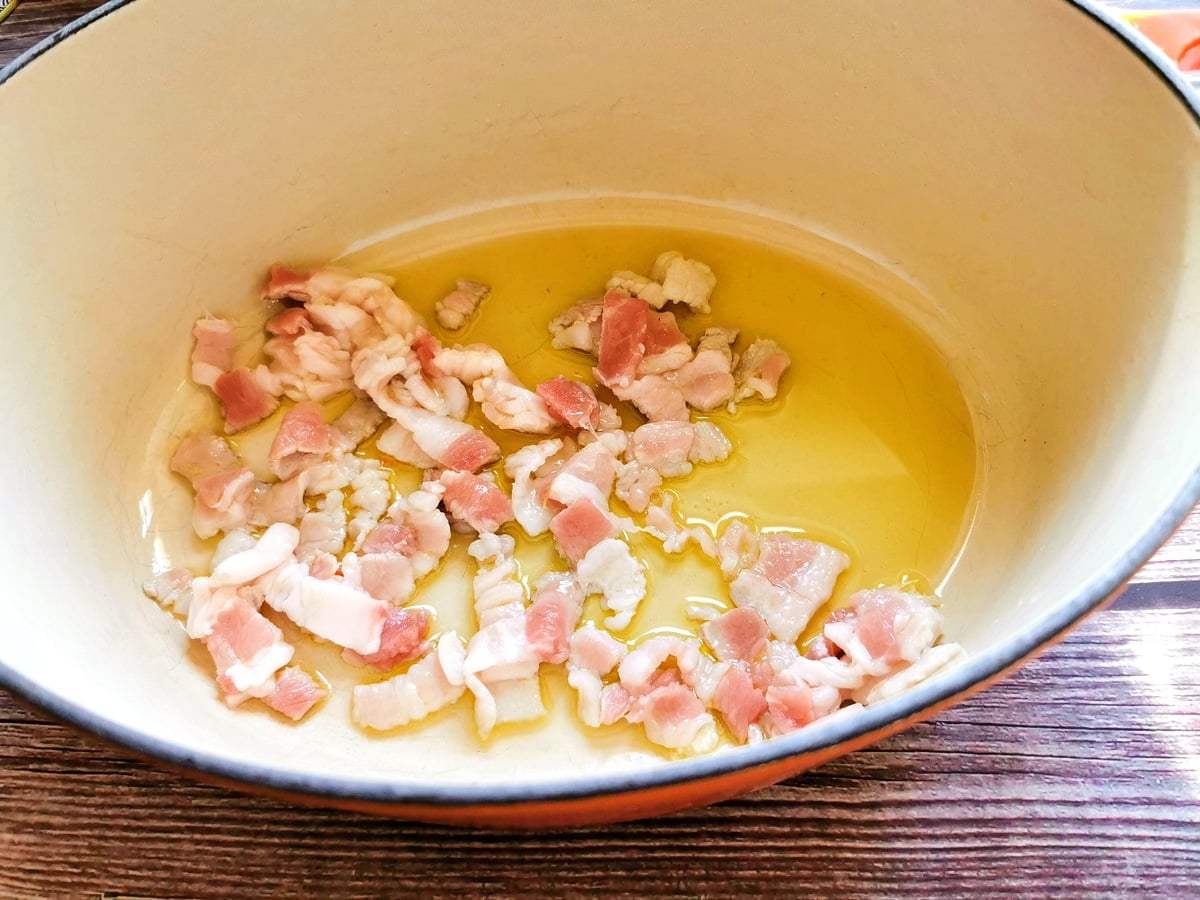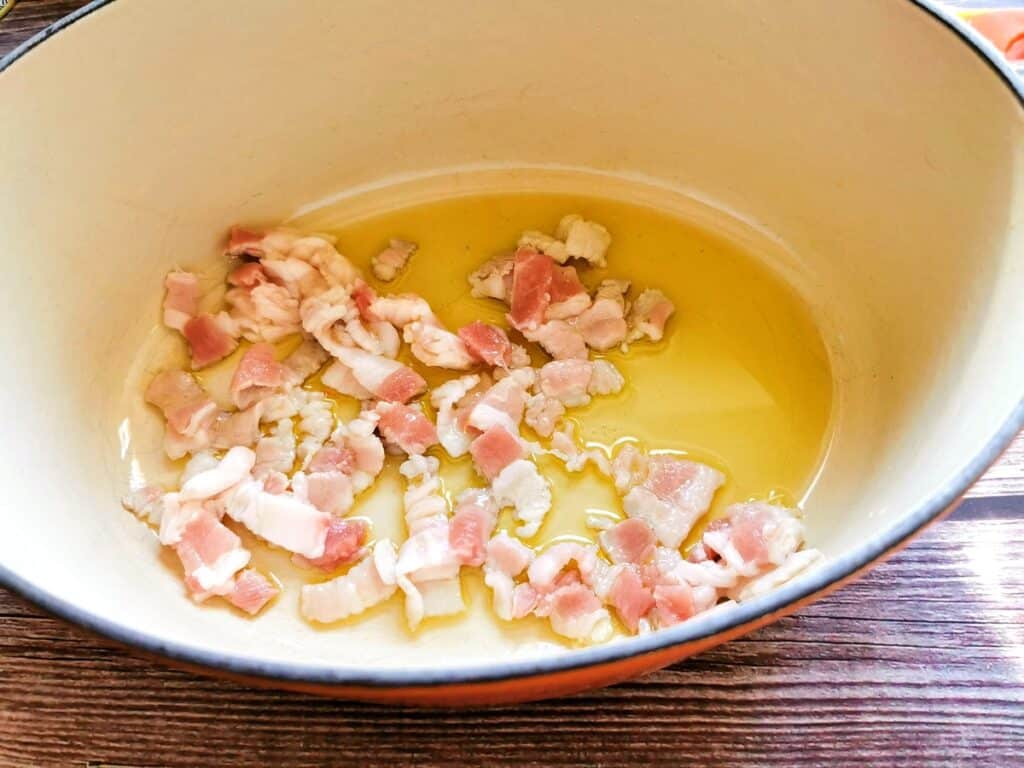 Canned or dried beans?
You can make this dish with dried beans or with canned beans. I prefer to use dried beans. However, this means the beans need to be soaked overnight, then cooked. So, with dried beans the soup will take longer to prepare. The type of beans used varies in different parts of Italy. Here in Veneto, borlotti beans are the most typical. In Tuscany, they use cannellini beans.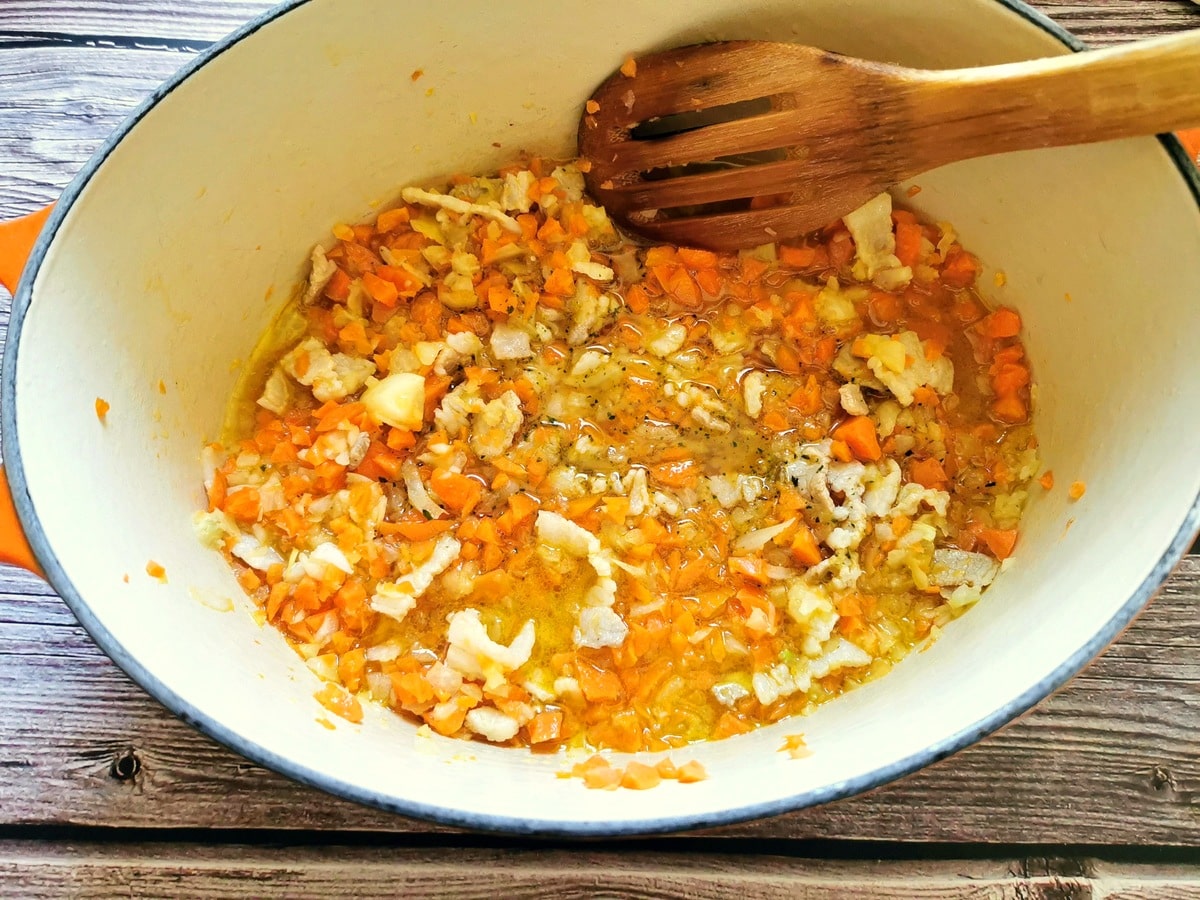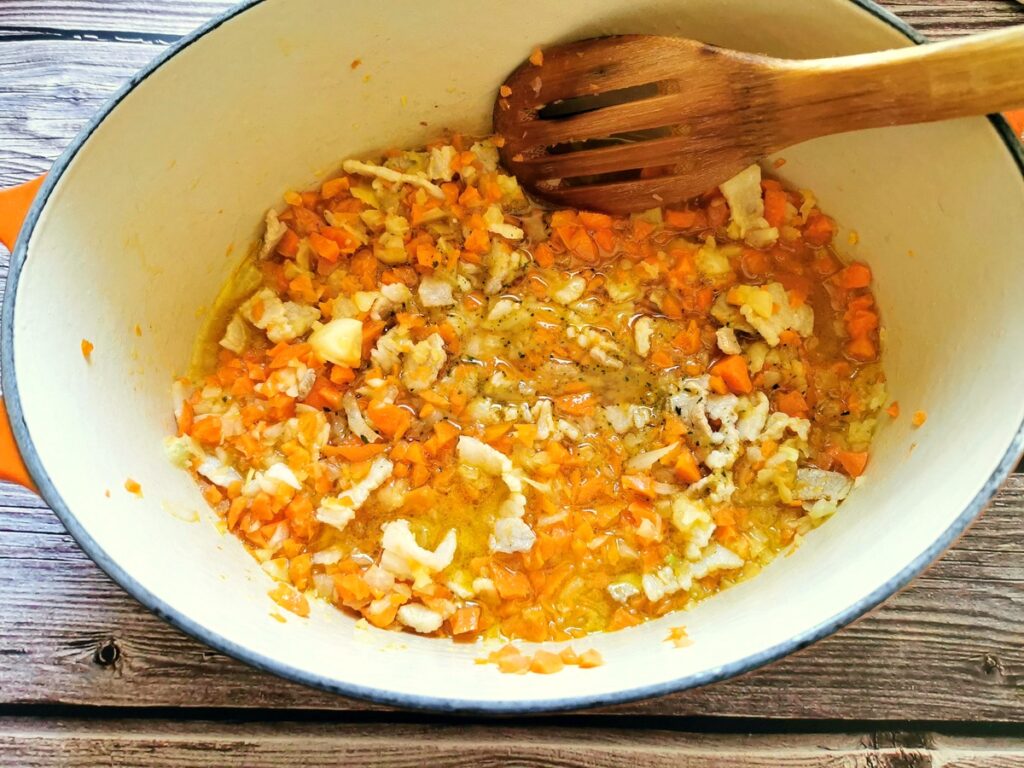 Pasta and beans for vegetarians.
This version of pasta e fagioli has pancetta. You can also use normal bacon or guanciale. In Naples, they also have a version with mussels which is delicious!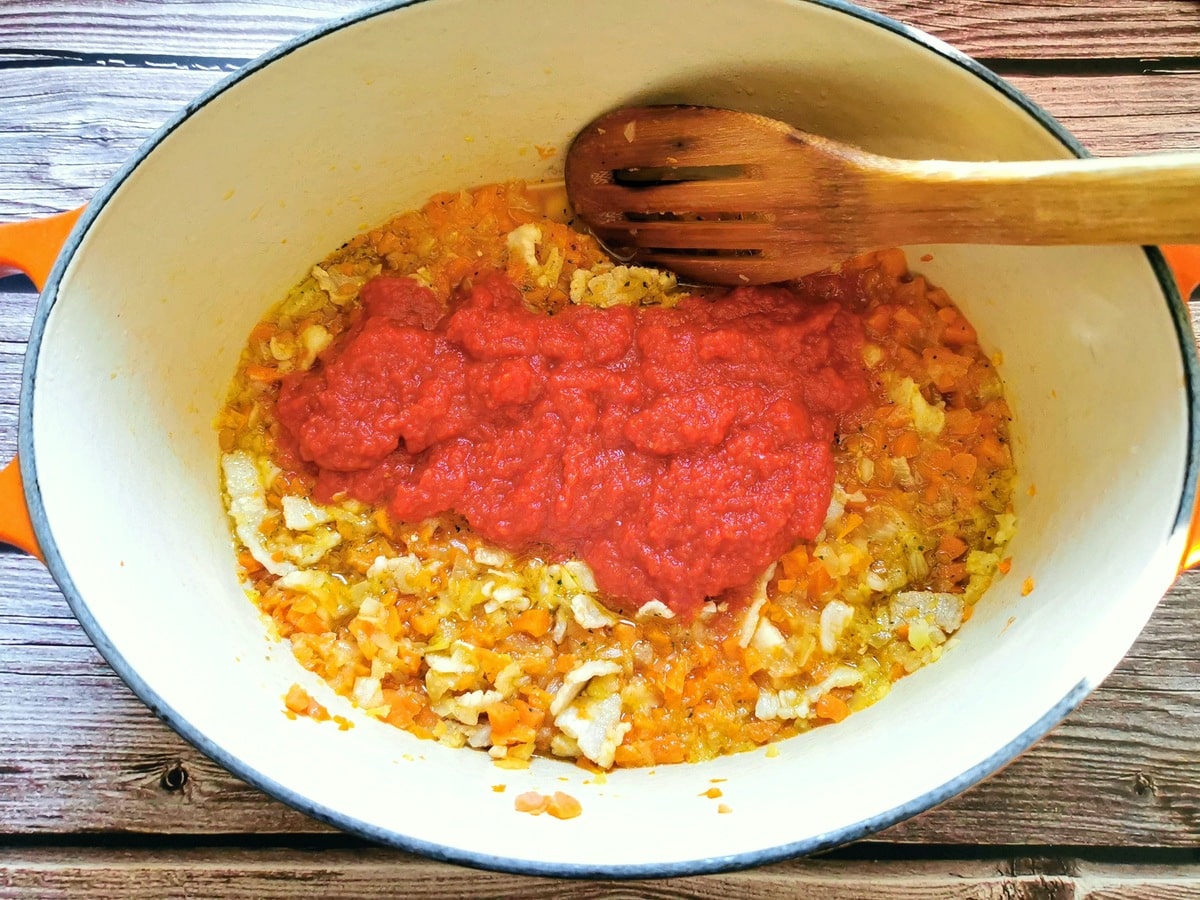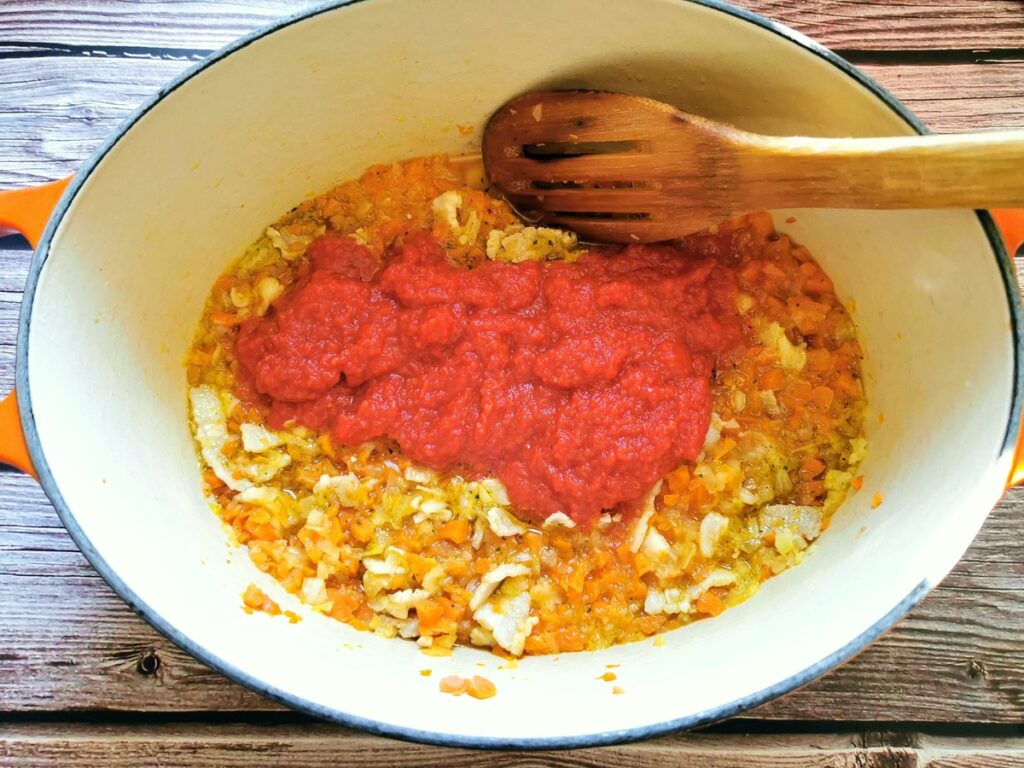 To make pasta with beans vegetarian, just leave out the pancetta and use vegetable stock instead of beef. Also, if you want to serve your soup with grated cheese, use a vegetarian cheese as Parmigiano is made with animal rennet.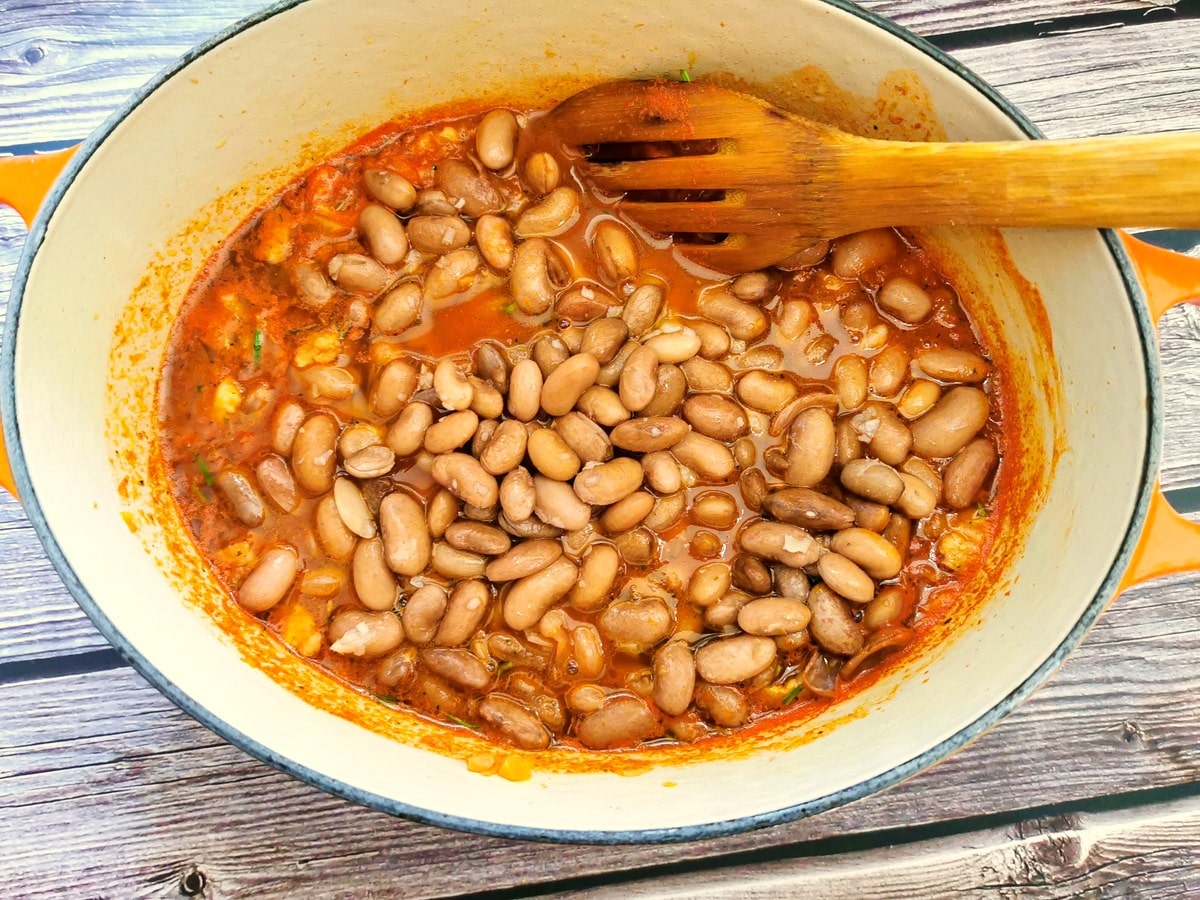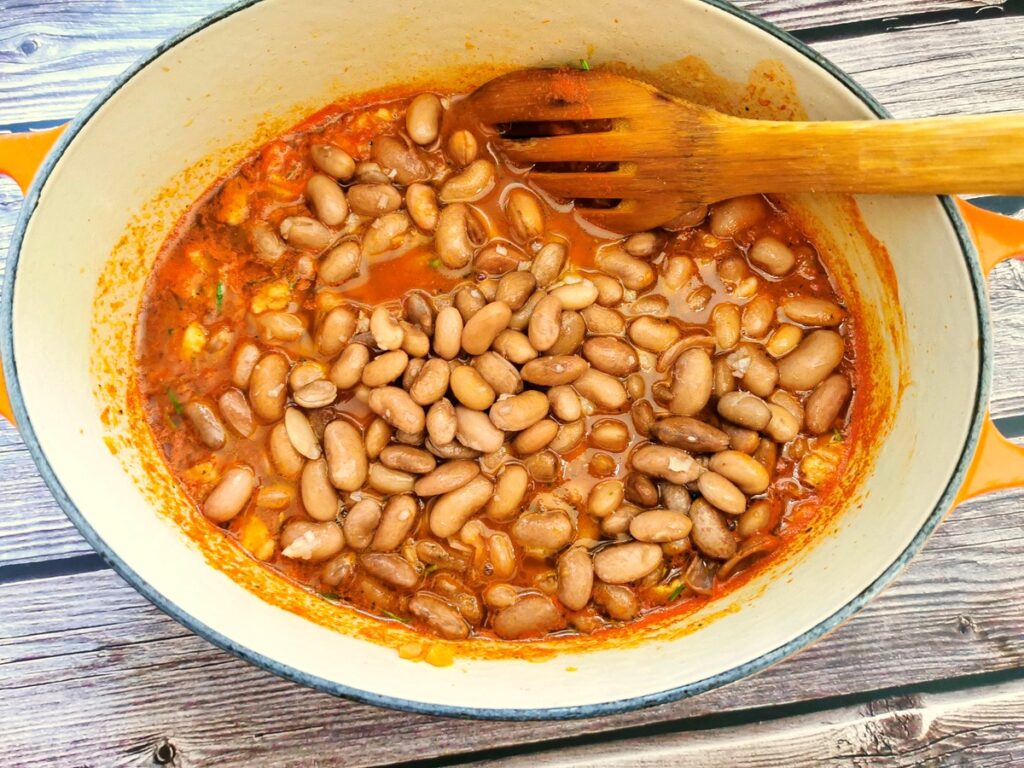 Making this pasta e fagioli.
Apart from pre-cooking the beans, the rest of this recipe is quite simple and takes about an hour. After preparing the ingredients, the next step is to cook the pancetta (if using). Then add the finely chopped onion, carrot and celery. Italians call this combination 'soffritto'. It's the basis of many Italian dishes.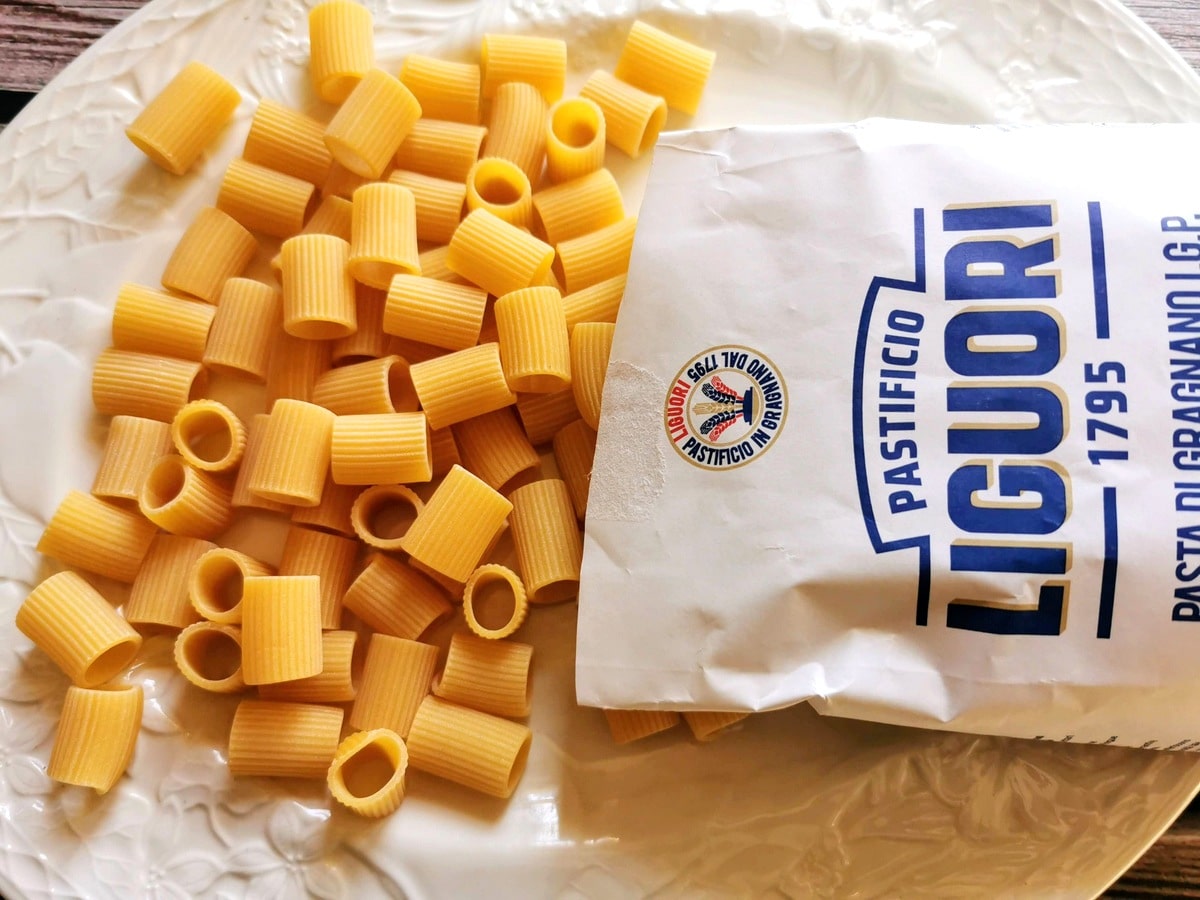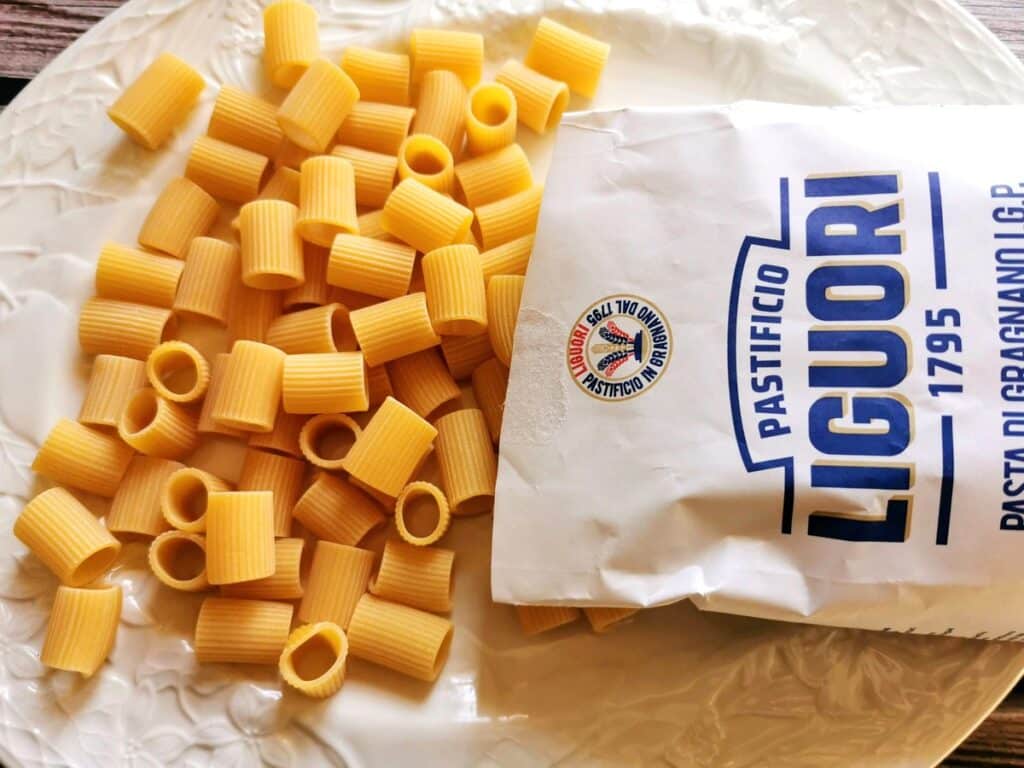 After that, mix in some broth or stock, the tomato passata and then the beans. Some versions of pasta e fagioli are made without tomatoes or with just a couple of tablespoons of tomato paste/concentrate. In that case, they use more broth and some of the bean cooking water. I like this version with tomato passata.
Before cooking and adding the pasta, I take 3 ladlefuls of the soup and liquidize it for a creamier thicker soup. Feel free to omit that step, if you prefer.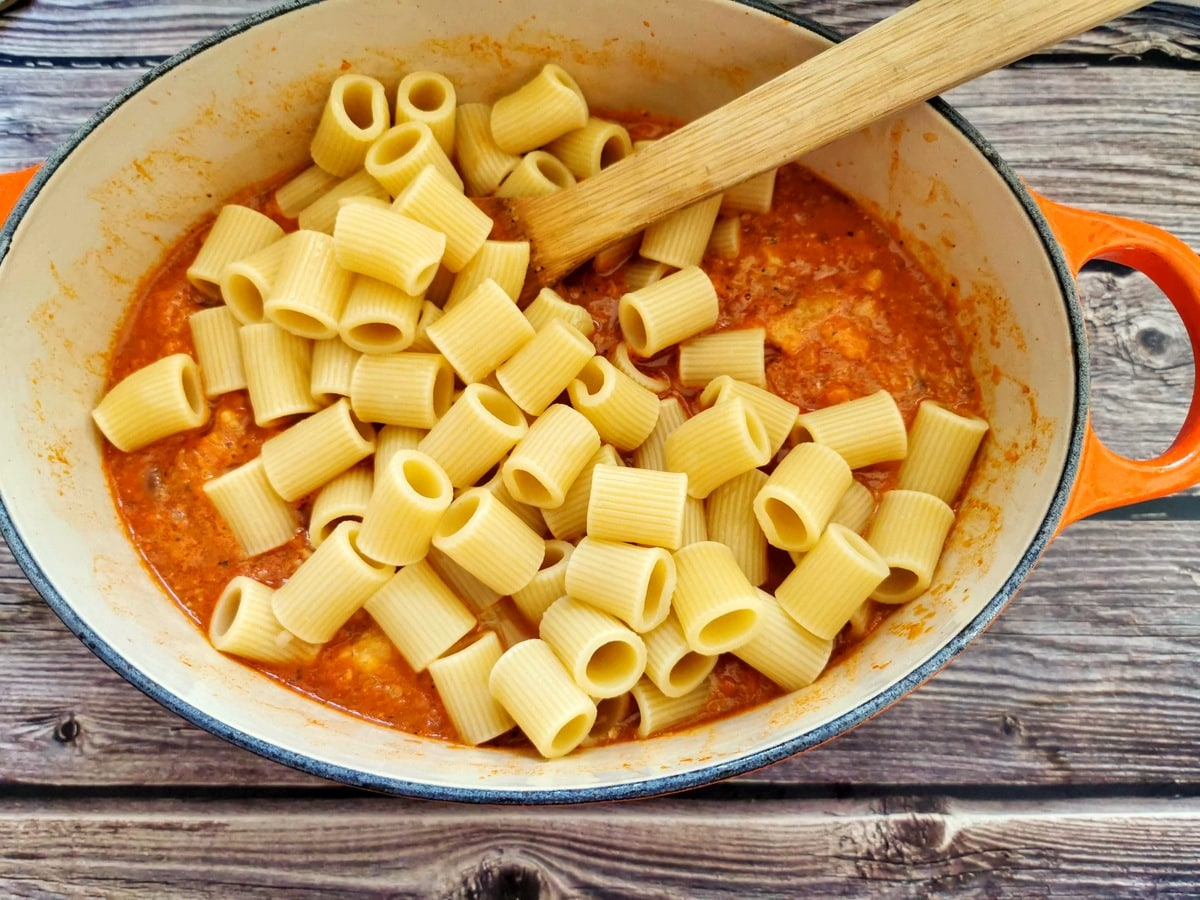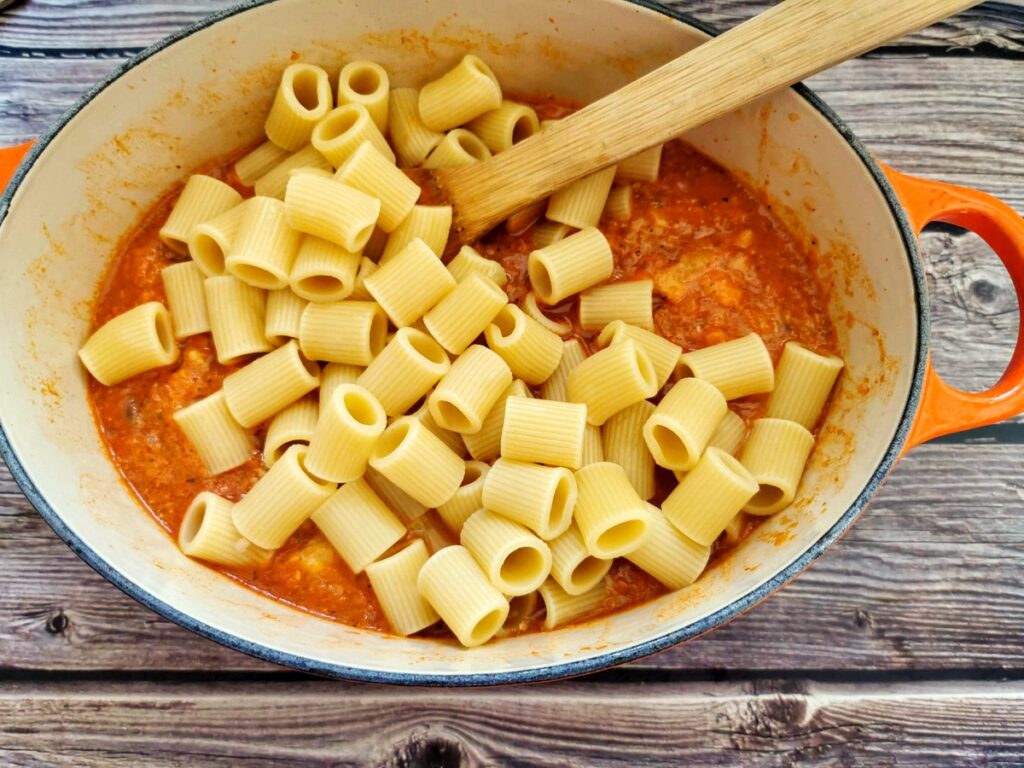 The pasta.
Traditionally, this dish is made with small pasta tubes like ditalini, ridged ditaloni or mixed pasta (pasta mista) . You can see the latter in my recipe for Tuscan pomarola. For this venetian recipe, I used mezzi rigatoni from pastamakers Liguori. These pasta tubes are a bit larger than ditaloni but they were delicious.
The Venetians also use a homemade flat egg pasta cut into small rectangular or diamond shapes. In some places, they break spaghetti into pieces and add that to the soup.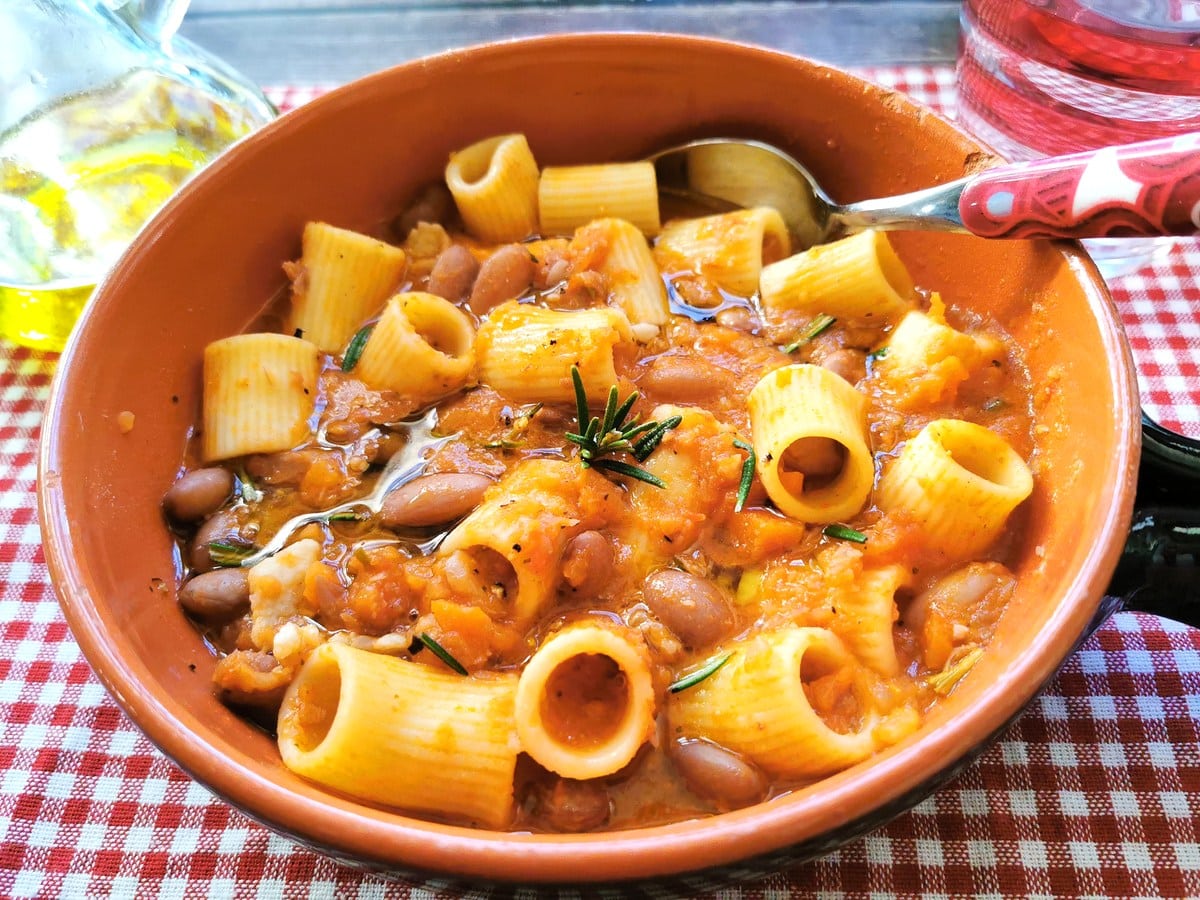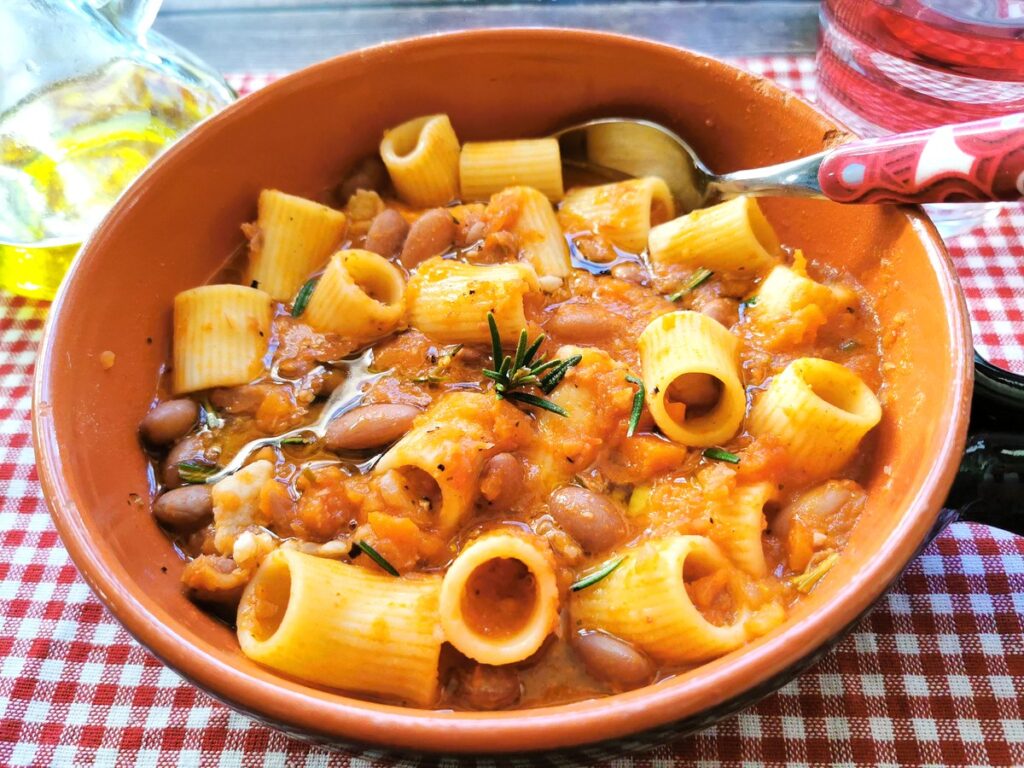 Whichever kind of pasta you use, I am sure this pasta with beans soup will become a regular favourite! It is certainly one of mine! It's easy to do and well worth the time spent preparing it.
If you do make this pasta e fagioli , I'd love to hear how it turns out and if you liked it. Please leave a comment here on the blog or on The Pasta Project Facebook page.
Looking forward to hearing from you!
Buon Appetito!
This recipe was first published in 2016 but has been updated with new photos and text.
Pin for later.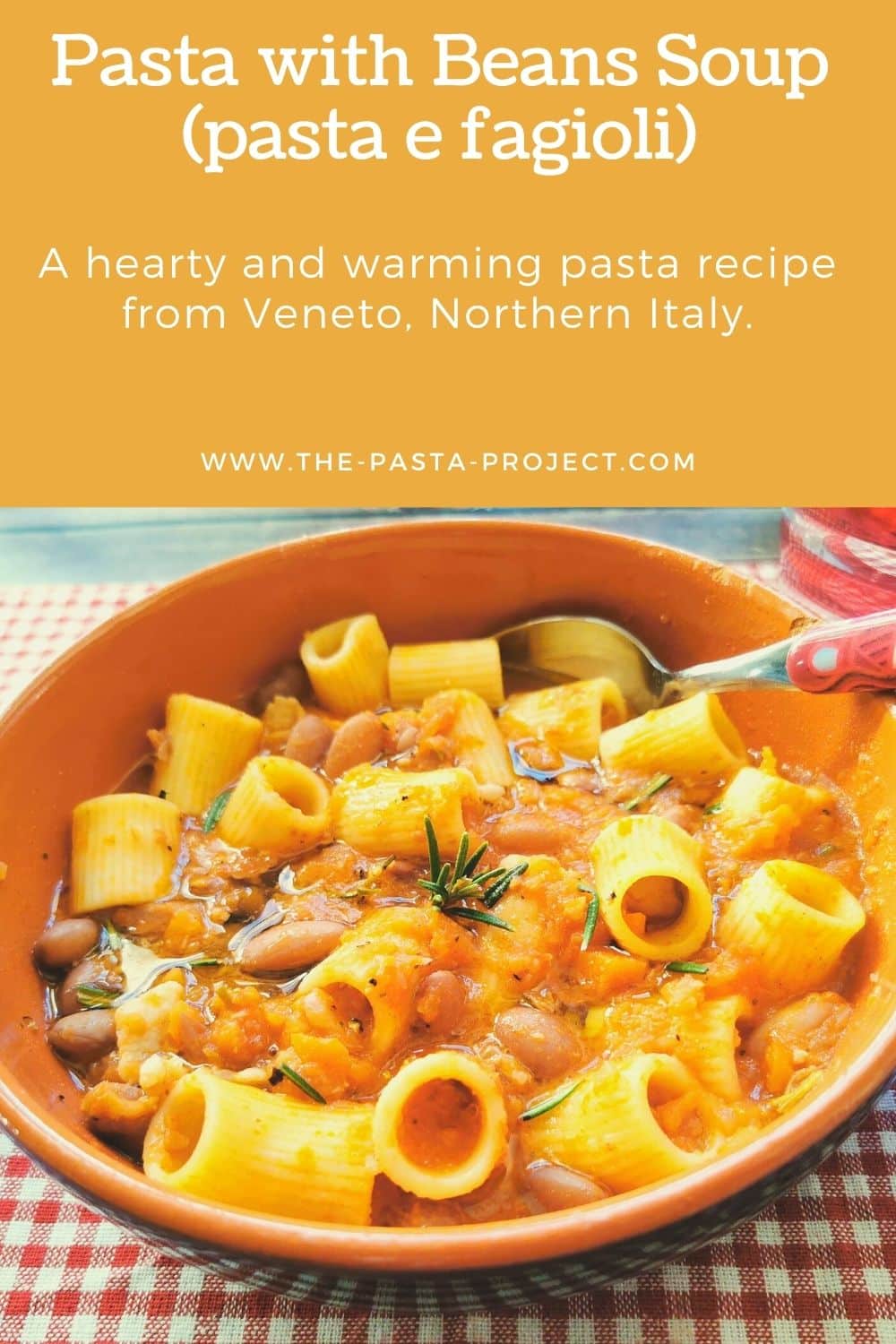 Want to know more about my life in Italy? Subscribe to my newsletter. New subscribers get a free recipe e-book series too!
Other delicious Italian pasta soup recipes.
Pin me for later.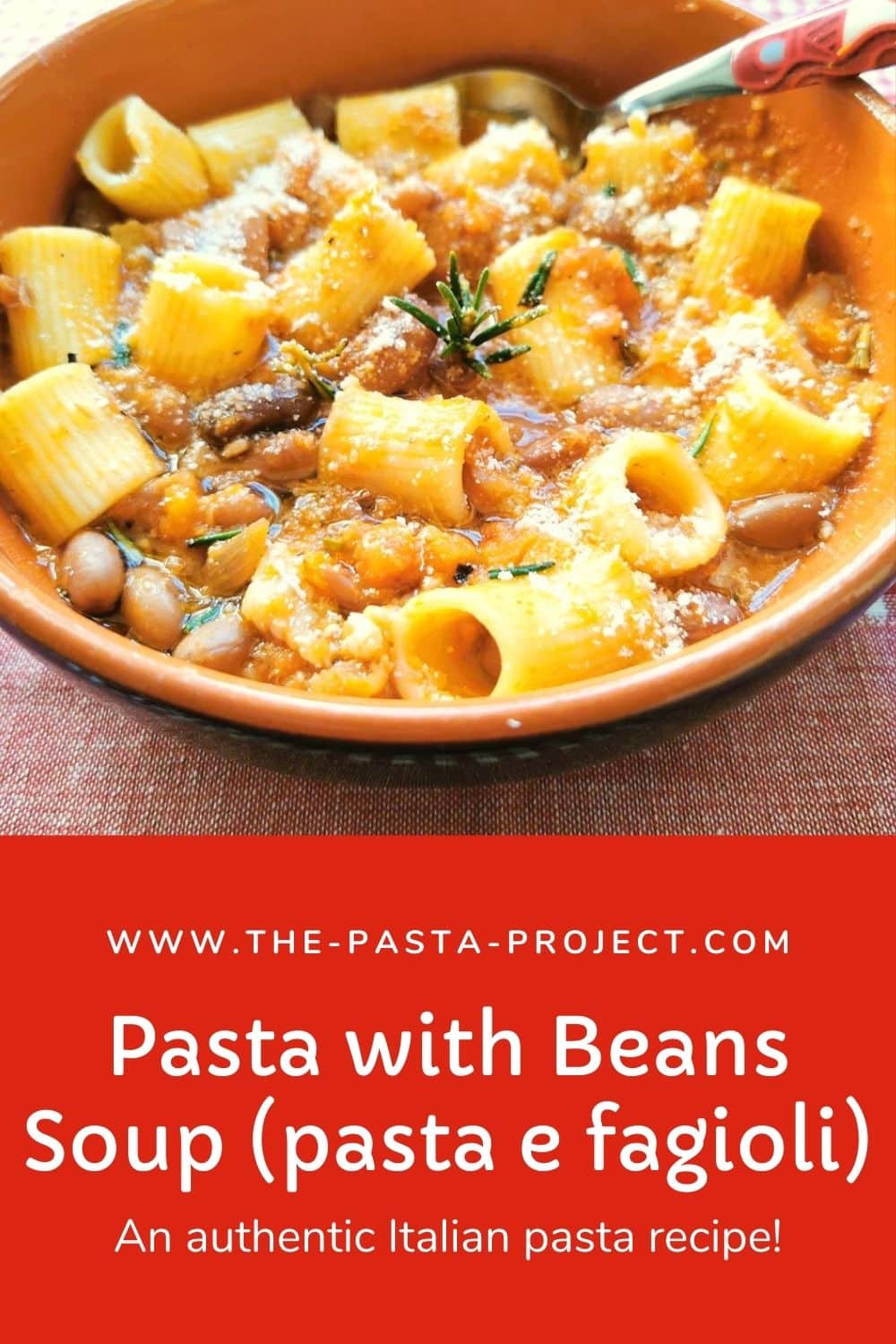 If you are interested in learning how to make homemade pasta and different types of gnocchi, check out my shop page for some great video online courses from my friends in Rome! Nothing beats learning to make pasta from Italians! Plus while you're there why not order a copy of my newly published autumn/winter pasta recipes cookbook!?