12 Sicilian Pasta recipes.
Bring a taste of Sicily to your table with these 12 Sicilian pasta recipes from my hubby's homeland .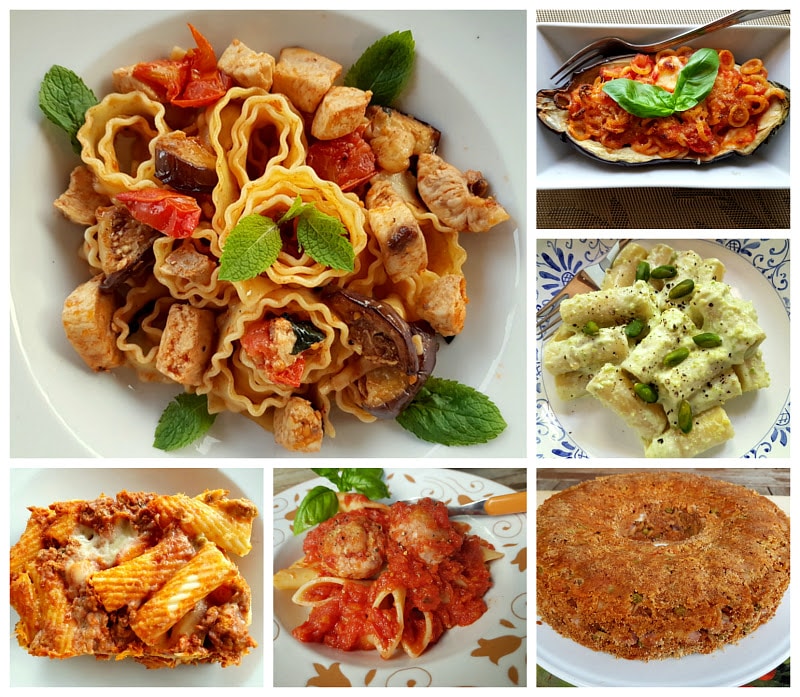 20 regions, 20 different kitchens.
Italy is a beautiful country and every region has fabulous landscapes and places to visit. However, when it comes to food, Italian cuisine is really made up of 20 often very different regional kitchens. And, despite the availability nowadays of the same food products throughout the Italian peninsula, many Italians still have a preference for their local cuisine and locally grown produce. The same goes for local types of pasta and pasta recipes.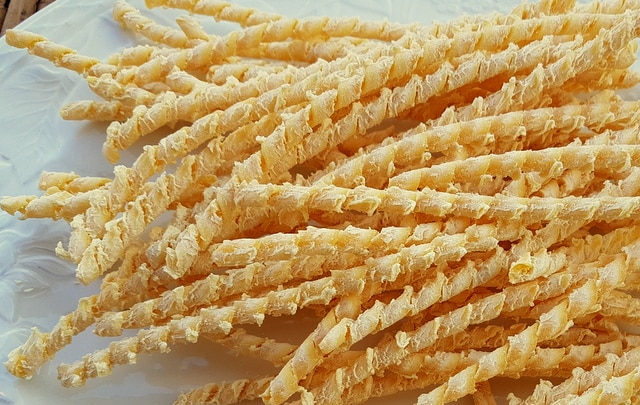 My favourite regional cuisine is ...
I love all things Sicilian (including my hubby!). If I had to choose my favourite regional cuisine (very difficult choice!), I guess I'd have to say Sicilian. And not because that's where my hubby comes from! Most probably because I love seafood and the fresh seafood in Sicily is Amazing with a capital 'A'! Pasta with seafood is pretty awesome in Sicily as you'll see in this collection of 12 Sicilian pasta recipes.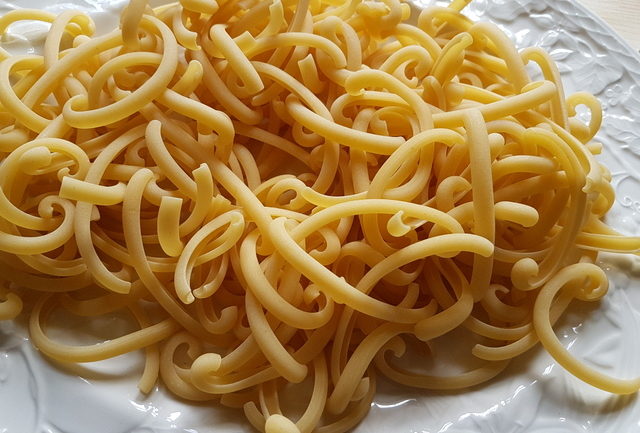 However, Sicilians love their meat, veggies and cheese too! So, these 12 Sicilian pasta recipes include some delicious non-fishy dishes. These recipes are all made with typical Sicilian ingredients and mostly pasta that is traditional in Sicily, for example busiate, spaccatelle and anelletti! I hope you'll give some of these recipes a try and bring a taste of Sicily to your table!
12 Sicilian pasta recipes: seafood.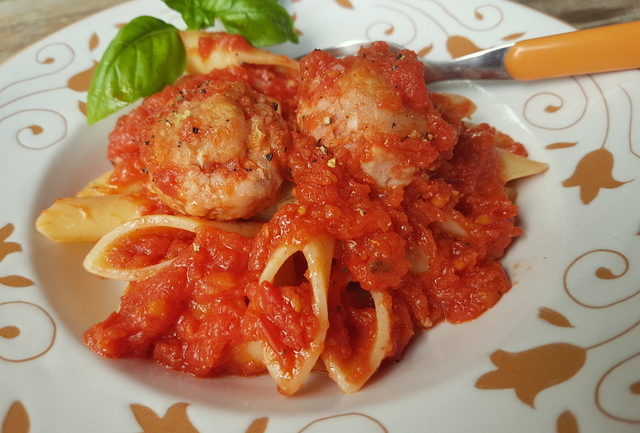 Fresh tuna meatballs with giant penne. Made with pine nuts, mint and lemon zest, these Sicilian fresh tuna meatballs are also fabulous served as an antipasto or snack or with potatoes. However, I think they're best with pasta!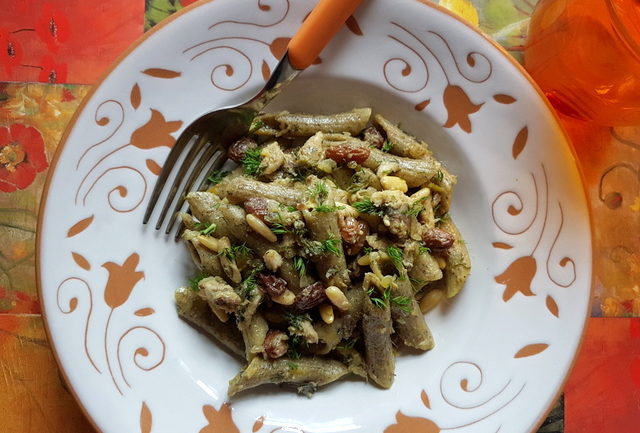 Pasta with sardines and wild fennel. This Sicilian seafood pasta recipe is one of the oldest pasta recipes on the island. Dating back to 827A.D. this recipe is a delicious fusion of ingredients from Arab and Mediterranean cultures. A reminder of Sicily's fascinating history.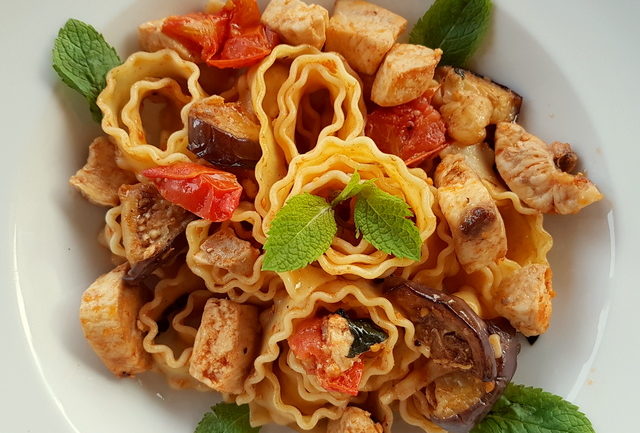 Reginette with swordfish, eggplant and mint. I particularly like this recipe because it really is a treat for the taste buds! It includes fried eggplant, giving it that authentic Sicilian flavour, along with fresh mint and some grated lemon rind.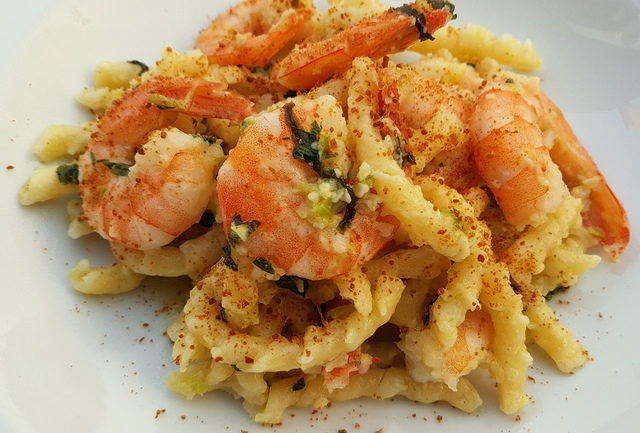 Busiate with bottarga, almonds and prawns. Sicilian seafood pasta doesn't get much better than this busiate pasta with bottarga (tuna roe) and prawns from Trapani. The sweetness of the Mazzara prawns and almonds, combine with the salty taste of the bottarga and the fresh basil and parsley to produce a flavour that says Sicily in every mouthful!
12 Sicilian pasta recipes: vegetarian.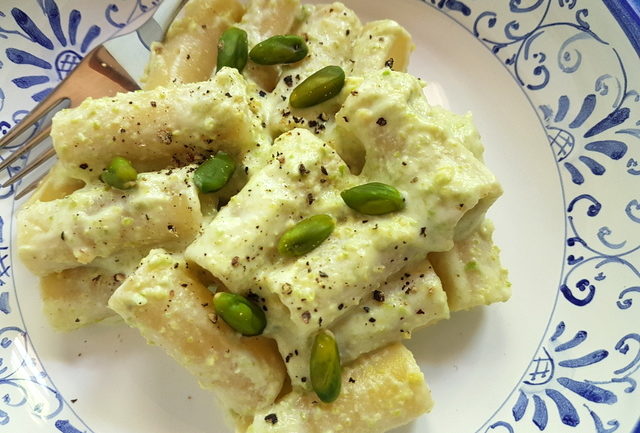 Occhi di lupo with ricotta and pistachios: This pasta with ricotta and pistachio is a delicious example of how beautifully these two very typical Sicilian foods can be combined to make a divine creamy plate of occhi di lupo pasta.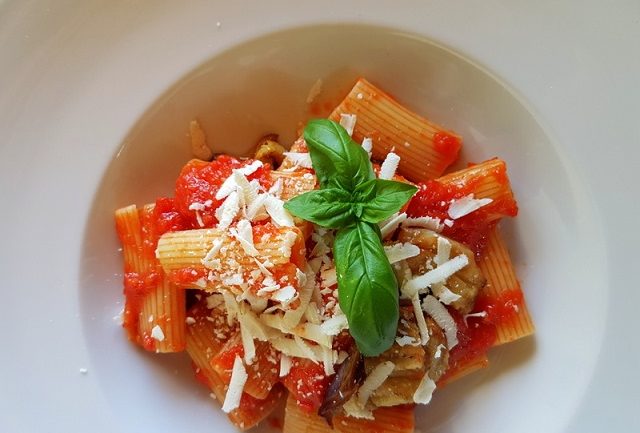 Rigatoni alla Norma: I have lost count of how many times I've enjoyed this famous classic Sicilian pasta dish. My hubby has cooked it for me, his mum and sisters have cooked it for me and I've eaten it in Sicily! Made with tomato sauce, eggplant, salted ricotta and basil this pasta dish is so incredibly satisfying and full of Mediterranean flavour.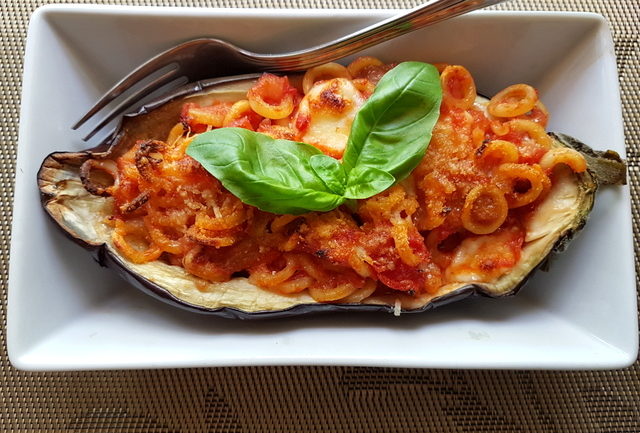 Anelletti eggplant boats: These anelletti pasta eggplant boats are a fabulous Sicilian version of stuffed eggplant! Made with typical Sicilian ingredients, this pasta dish is not only seriously yummy but it looks great too. Your guests will love it!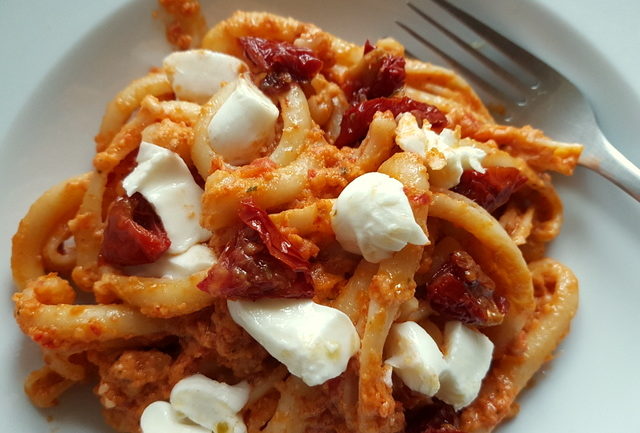 Spaccatelle with Sicilian sun-dried tomato pesto: There are a number of Sicilian pesto recipes including pistachio pesto and pesto Trapanese. However, I think this is my favourite. I'm a big sun-dried tomato fan! I just love the intense flavour they have and combining them with the garlic, pecorino, olive oil, pine nuts and almonds in this recipe really brings out the flavour!
12 Sicilian pasta recipes: meat.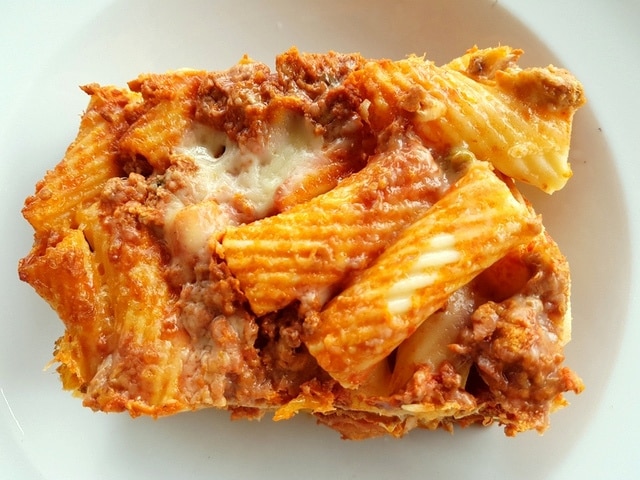 Pasta al forno: This recipe is based on the wonderful 'pasta al forno' (baked pasta) my Sicilian mother-in-law makes! It's actually THE most popular recipe here on The Pasta Project so definitely worth making and tasting!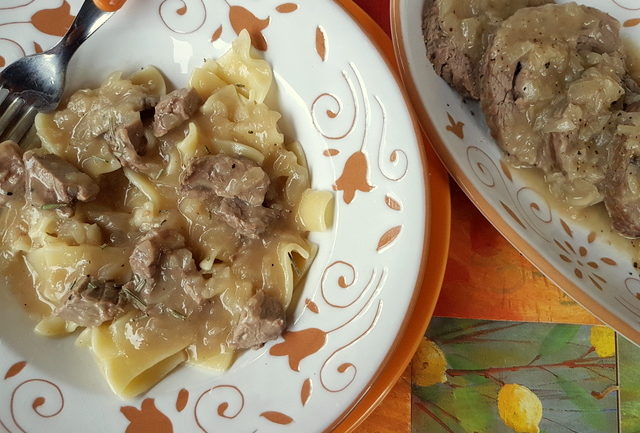 Maltagliati with braised veal and onions: This maltagliati con l'aggrassatu involves slow cooking or braising veal and onions together in a wine and stock sauce. Although this isn't a very colourful looking dish, it tastes amazing. I especially liked the addition of cloves and the thick oniony sauce! I'm sure if you try it, you'll agree with me!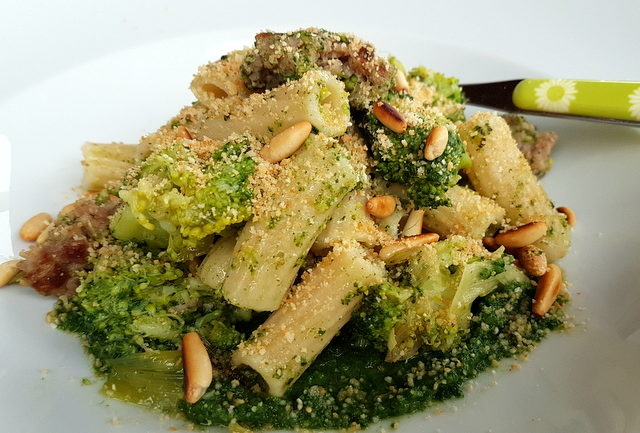 Sicilian broccoli pasta with sausage and chard: My Sicilian hubby introduced me to pasta with broccoli and it really was love at first bite! Since then, I have made different versions of this typical Southern Italian dish. All delicious! However, this version with sausage is definitely one of my favourites!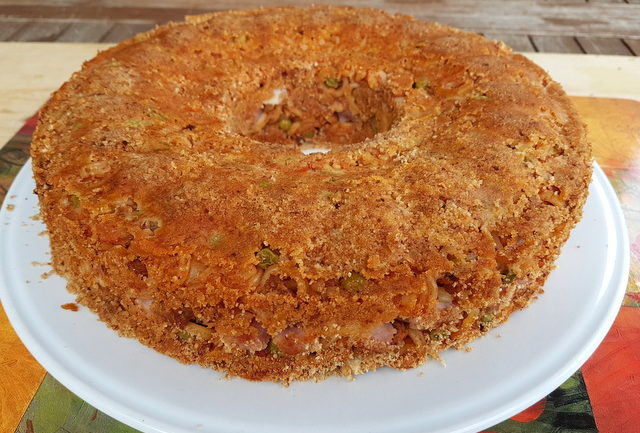 Baked anelletti timballo: A timballo of oven-baked anelletti is the most popular 'pasta bake' in Sicily, particularly in Palermo the island's capital. It takes a little time to make but the looks on your guests' faces will make it worth it!
If you do try any of these 12 Sicilian pasta recipes, I'd love to hear what you think. Please write a comment here on the blog or post a comment on the Pasta Project Facebook page.
Your feedback means a lot to me!
Buon Appetito!
Pin for Later.