Spaccatelle pasta from Sicily.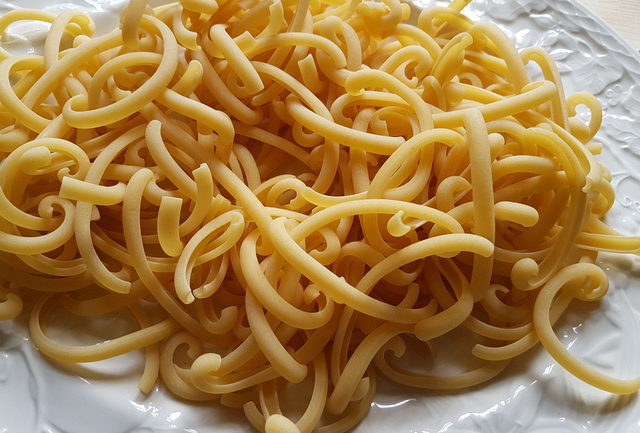 Spaccatelle or spaccatella is a traditional usually dried pasta from Sicily, which is not so widely known in other parts of the Italian peninsula. A fact I find quite strange because apart from being a fantastic pasta to serve either with vegetable based sauces or seafood, it is produced by some of the big pasta makers such as Barilla and De Cecco!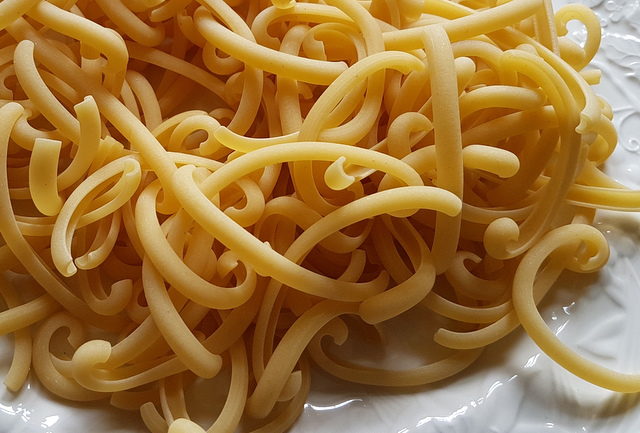 This is classified as a short pasta although a longer version does exist. It has a wonderful curved shape, with a split (spaccatura) in the centre, hence the name! I have read that this pasta was also once called margherita, although, nowadays it is more commonly called spaccatelle in Sicily. Sicilians serve it with many typical pasta sauces including the famous 'alla Norma'.
Spaccatelle recipes
A delicious sounding recipe that I came across for this pasta and want to make with it is one from Messina called spaccatelle dello stretto. This is a typical Sicilian condiment made with swordfish, pine nuts, garlic, tomato sauce, parsley and wine. 'Dello stretto' refers to the straits of Messina, a narrow stretch of sea between Messina and the Italian mainland city of Reggio Calabria where swordfish has been caught since antiquity.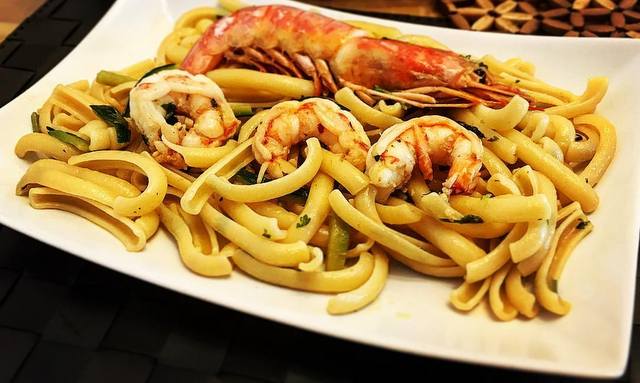 Another typical Sicilian recipe for spaccatelle pasta is with stockfish (air dried cod similar to baccala). In this recipe, the pasta is cooked in the fish sauce. It sounds delish and has definitely gone down on my to-do list. Practically all the recipes I could find for this pasta are Sicilian and mostly with seafood or vegetables. Spaccatelle is also often served with pesto in Sicily. There are a number of Sicilian pesto recipes such as pesto Trapanese and pesto with pistachios. The first recipe I posted with this pasta is with another Sicilian pesto, sun-dried tomatoes. Actually, I had actually never made this pesto before. I don't know why because it's very good and the spaccatelle went so well with it. I have also served this pasta with homemade tomato sauce and creamed ricotta. It was delicious! Although of course other types of pasta can be used instead!