Busiate pasta with bottarga, almonds and prawns; a recipe from Sicily.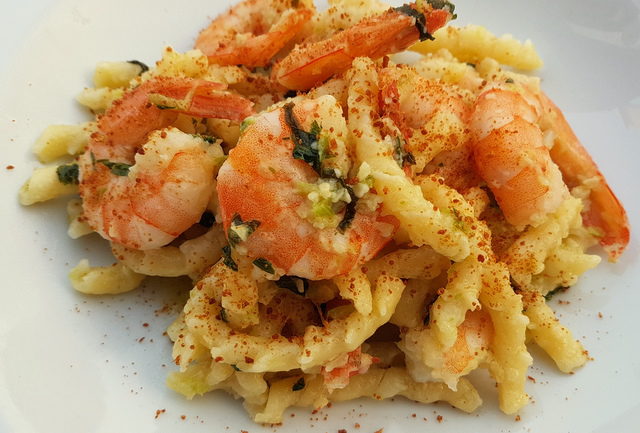 Sicilian seafood pasta doesn't get much better than this busiate pasta with bottarga, almonds and prawns from Trapani. The sweetness of the Mazara prawns and almonds, combined with the salty taste of the bottarga and the fresh basil and parsley produce a flavour that says Sicily in every mouthful! (go straight to recipe)
I came back from my last trip to Sicily with lots of Sicilian pasta, other goodies and a number of recipes I wanted to try. One of my favourite Sicilian pastas is busiate. This pasta comes from Trapani in Western Sicily and whilst there, we found it on every restaurant menu. However, because Trapani lies on the coast and has a big fishing industry, most pasta recipes are with seafood and/or fish.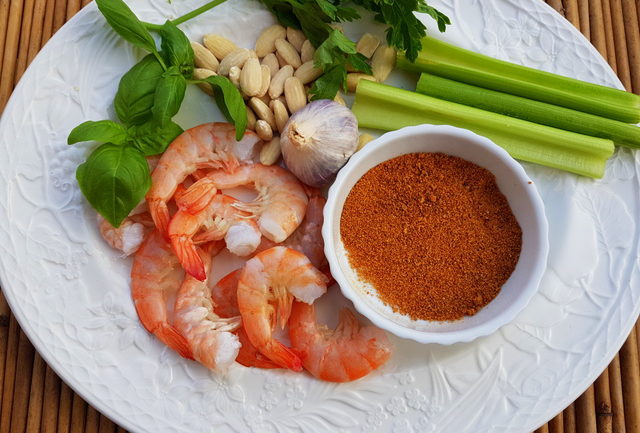 I'm not complaining, of course! J'adore pasta with seafood. In Sicily, the choice of seafood is mind-boggling and there are many types not easily available elsewhere, not even here in Verona where I live. Seafood such as sea urchins, tuna roe (bottarga in Italian), oysters, whitebait of sardines and anchovies and cuttle fish with their ink are all common ingredients in the Sicilian kitchen.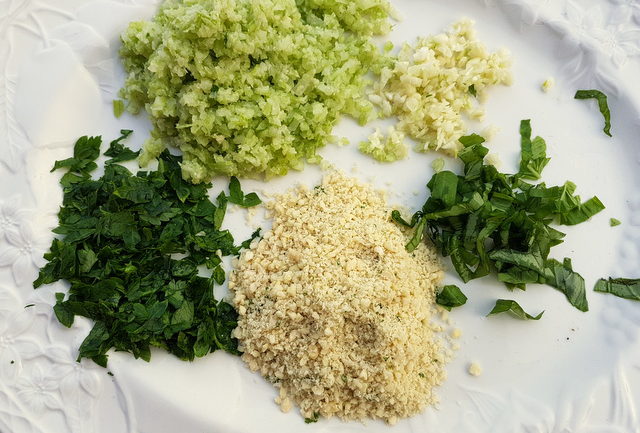 I particularly like bottarga (tuna roe), especially pasta with bottarga. Known as 'Mediterranean caviar', bottarga is the truffle of the sea, as it is normally grated over dishes, just like truffles, adding a unique aroma and flavour to many dishes. Until recently, bottarga was relatively unknown outside of Sicily and Sardinia, the only two Italian regions that produce it. But, it's becoming more and more popular and as a result more easily available in other countries.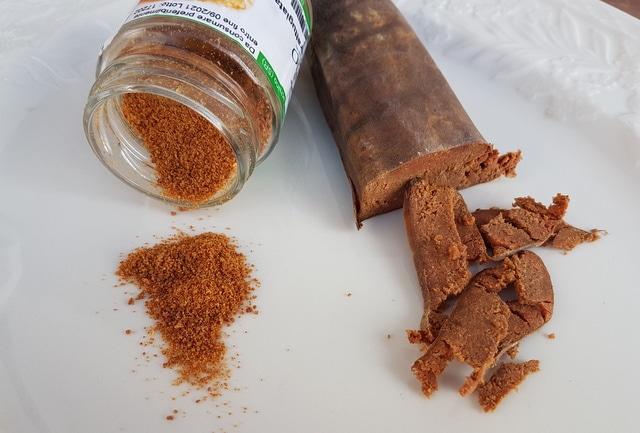 So what exactly is bottarga?
In short, bottarga is cured mullet or tuna eggs. The fish eggs are usually preserved inside the fish's egg sack, or the ovaries. The egg sack is washed, salted, pressed and dried according to a centuries-old tradition. Mullet bottarga is found mostly in Sardinia. In Sicily, they use tuna bottarga made from both yellowfin and bluefin tuna, the latter being the more sought after of the two and subsequently the more expensive.
Bottarga is, in fact, an ancient delicacy, brought to Italy by the Arabs and enjoyed by the Phoenicians, the ancient Greeks and the Romans. It was considered both a food for refined palates and a valuable good for trade or gifts.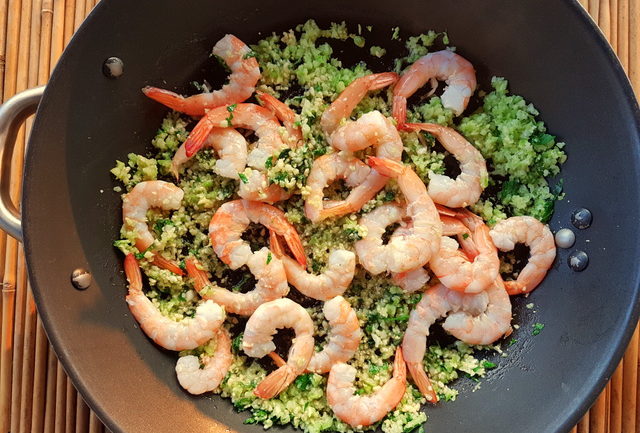 In Sicily, bottarga is sold in small slabs which are priced according to weight ( I bought two, one from Yellowfin tuna and the other Bluefin). When cooking with bottarga the normal thing is to grate, shave or finely slice the slab over the dish. Bottarga is also sold dried and grated in small jars. This is the most commonly found type of bottarga outside of Italy (for UK readers I have read Waitrose sell it!). I also bought a jar because I love the convenience of just sprinkling the bottarga over dishes, without having to grate or slice it myself. When making this recipe I used the ready grated bottarga but I could have also grated it from the slab.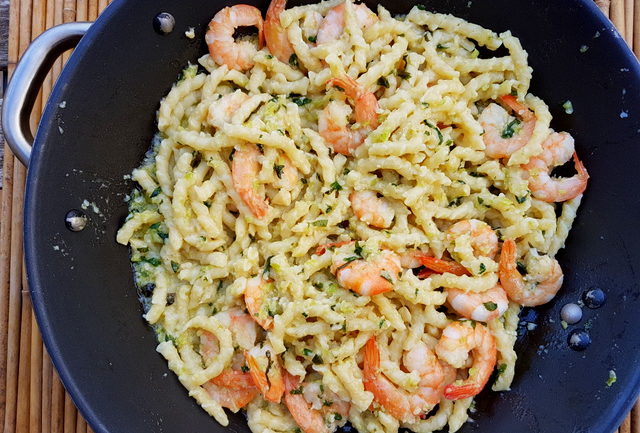 Apart from being used in pasta with bottarga recipes, cured tuna roe can also eaten on bruschetta, salads, risotto and other seafood dishes. However in Sicily it's most often used on pasta. Sometimes just on its own pasta 'alla bottarga', or combined with other seafood as in this recipe.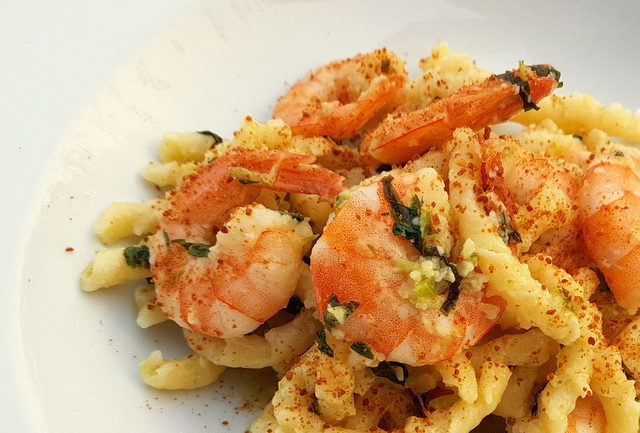 In Sicily, this pasta with bottarga recipe is made with red prawns form Mazara and these are the best to use. Of course, if you can't find them, other prawns can be just as delicious and if bottarga isn't available where you live, this recipe works well without it or you could consider using another kind of fish roe. But, if you can get your hands on some bottarga, I would seriously recommend giving it a try!
Buon Appetito!
(see the recipe on page 2)