Bigoli pasta with farmyard ragu (di corte) from Padova.
Bring a taste of Northern Italy to your table with this traditional bigoli pasta with farmyard ragu made with slow cooked duck, guinea fowl and stewing hen.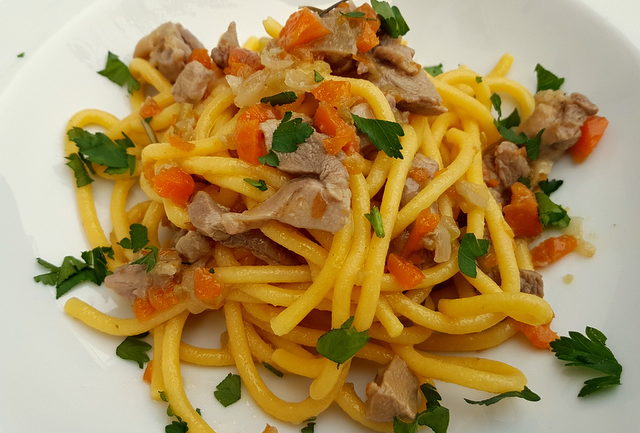 Bigoli con ragu di corte.
One of the most interesting things about Italian cuisine is not only the fact that recipes and traditional dishes vary from region to region, but even from province to province or town to town! Here in Veneto, one of the most well-known pasta dishes is bigoli pasta with duck, especially in Verona. However, I recently discovered another version of this dish from Padova. This is called bigoli pasta with farmyard ragu (di corte, meaning farmyard). This recipe also includes duck but with another two typical farmyard birds; guinea fowl and stewing hen.
(This post was first published in 2017 but has been updated)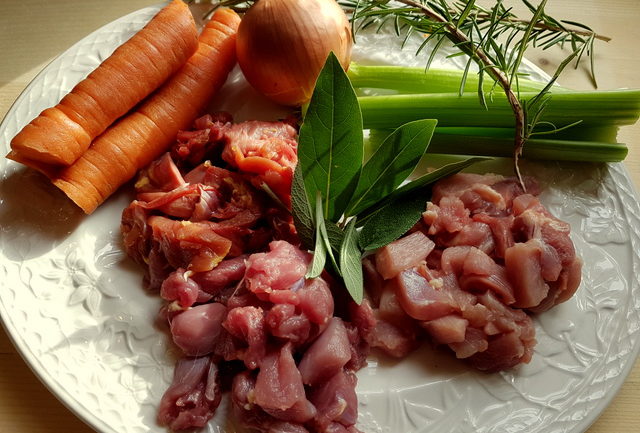 Stewing hen
The hen most traditionally used in this pasta with farmyard ragu recipe is a crested hen known as the Padovana. Needless to say, it's not that easy to find this type of hen outside of Padova. I used a normal stewing hen. Stewing hens are retired egg layers. The meat of stewing hens is tougher than the normal chickens we eat. However, it is actually healthier because these hens have been reared to produce eggs, not meat, and are often fed more nutritiously. You can't roast a stewing hen (it's too tough) but they make excellent broth or stock and their meat is very tasty when stewed or slow cooked.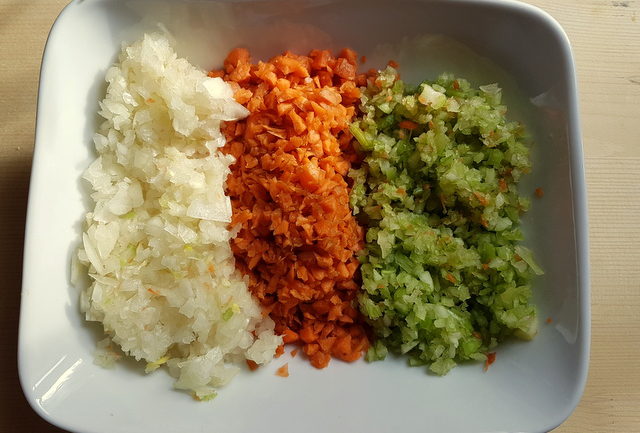 Guinea fowl
Guinea fowl is another poultry that is excellent in slow cooked recipes. Originally a game bird, but now domesticated and available all year round, guinea fowl has a flavour somewhere between chicken and pheasant or partridge, although it doesn't have an excessive gamey taste.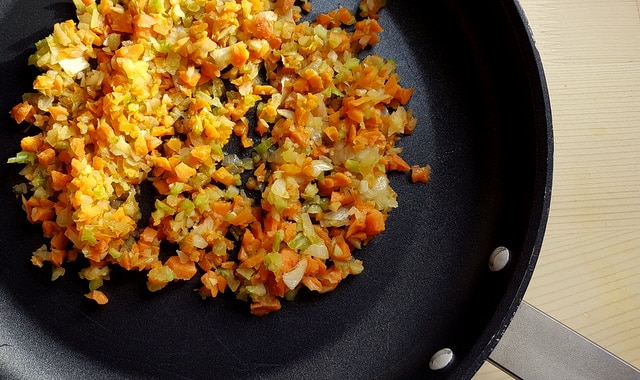 Duck
Duck, of course, is a bird that many people enjoy eating and duck pasta is delicious. As I mentioned before, duck ragu is a traditional pasta sauce in the part of Northern Italy where I live. Although duck can be a bit fatty, for this recipe the duck pieces are deboned and the skin removed, so there's very little fat in the sauce.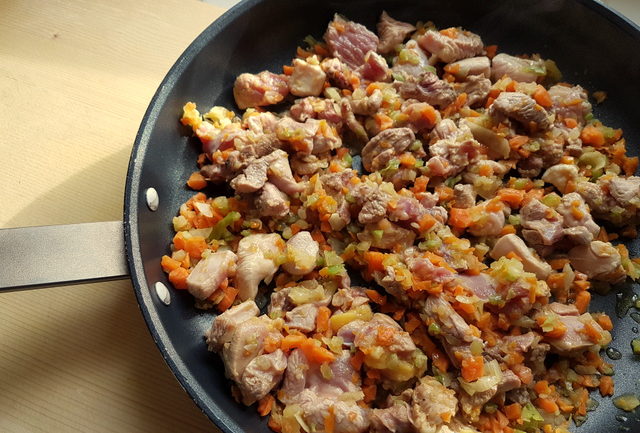 The combination of these three poultry meats makes for a delicious sauce. This recipe calls for about 100g (3.5oz) of each bird. Here in Italy, it's possible to buy pieces even in the supermarket, ie thighs, breasts etc. I recommend using thighs as breast meat tends to dry out quicker. The meat has to be removed from the bones and minced or cut into small pieces. I had my butcher de-bone the pieces, but I decided to cut it into very small pieces rather than mince it.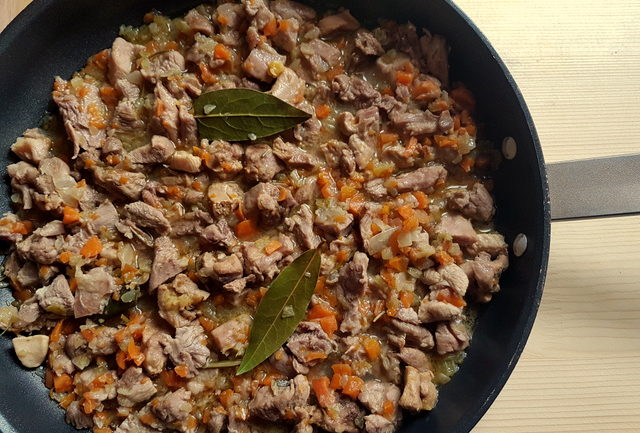 Other ingredients
Apart from the duck, guinea fowl and stewing hen meat, this bigoli pasta with farmyard ragu includes just some onion, carrot and celery, white wine, chicken or vegetable stock and a few herbs and seasoning. I made the stock myself from the duck, guinea fowl and hen bones and carrots, celery, an onion and salt. Of course you can also use a stock cube! The sauce needs about an hour to cook but is wonderfully tasty and well worth the effort.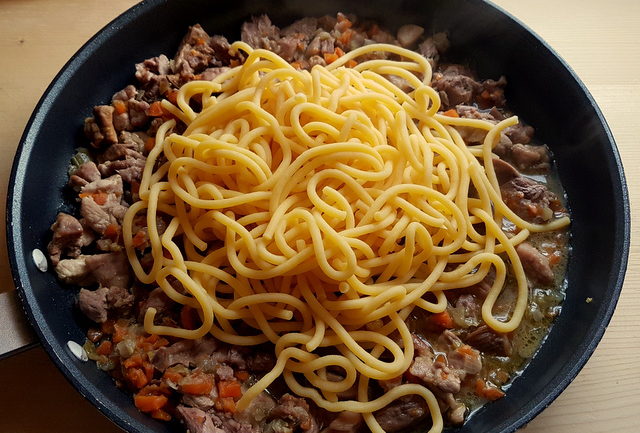 Traditionally this pasta with farmyard ragu dish is served with bigoli, a pasta typical of Veneto. But, you can also use spaghetti, tagliolini or tagliatelle. As is often the case, I made extra ragu and froze the leftovers. That way I have another delicious pasta meal ready when I don't feel like cooking or just don't have the time!
I am sure you will love this recipe if you try it. We did! If you do make it, please let me know how it turns out. You can comment here on the blog or on the Pasta Project Facebook page. Your feedback is so appreciated!
Buon appetito!
Other Bigoli recipes from Northern Italy
Read about the history and origins of bigoli pasta
Other traditional pasta recipes from Veneto
Save this recipe for later?
If you want to save this recipe for later, you can print it, bookmark this page or save it to Pinterest.
Pin for Later