Tagliatelle Bolognese (or the real spag bol!)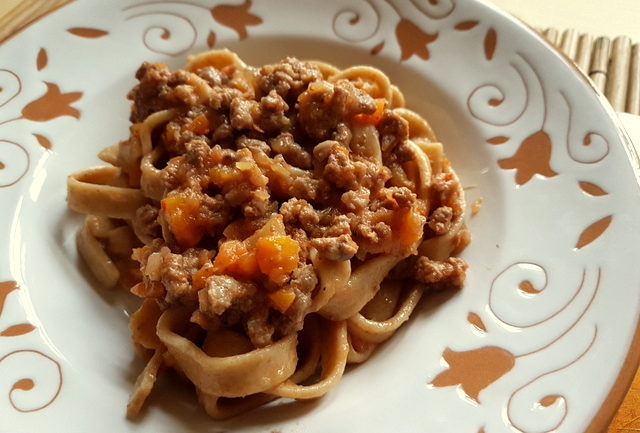 As a child, 'spag bol' (spaghetti bolognese) was my favourite meal. Of course, my mum made it her way, which included adding a number of different vegetables such as mushrooms and green peppers to the sauce and throwing the cooked spaghetti against the kitchen tiles to see if it was cooked. If it stuck, it was deemed ready! I kid you not!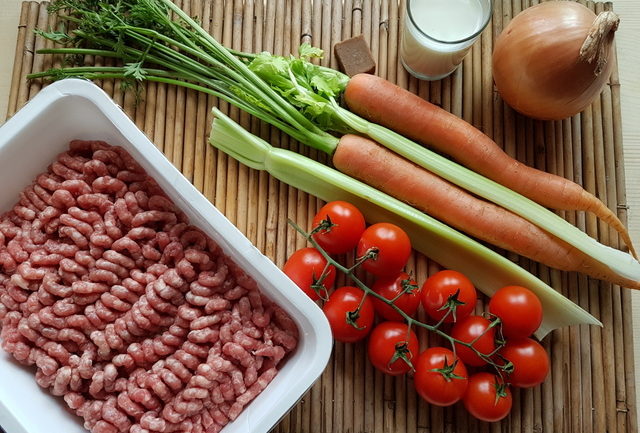 The British have become much more sophisticated about their pasta, since my childhood days, and cooked 'al dente' is now considered de rigueur among those in the know. When I moved abroad, I exported my mum's version of 'spag bol' with me, often making it for my four boys when they were young. They liked it! The problems started when I married my second husband and moved to Italy. My 'bolognese', as delicious as it was, could no longer be called bolognese, since it wasn't!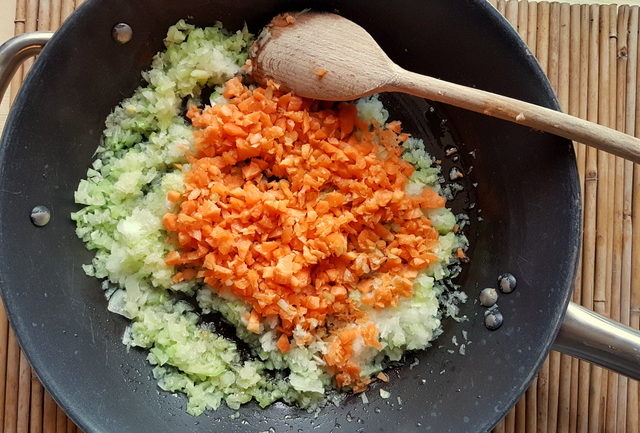 Why tagliatelle Bolognese not spaghetti?
Even here in Italy there are different versions of bolognese because it is basically a meat sauce, which Italians call 'ragu'. However, the most famous and original version comes from Bologna, the capital of the Emilia-Romagna region, and it is nearly always served as tagliatelle bolognese or tagliatelle al ragu alla bolognese, not spaghetti bolognese. Italians prefer tagliatelle because this pasta has a rougher surface than spaghetti and is more porous, making it better suited to heavier meat sauces.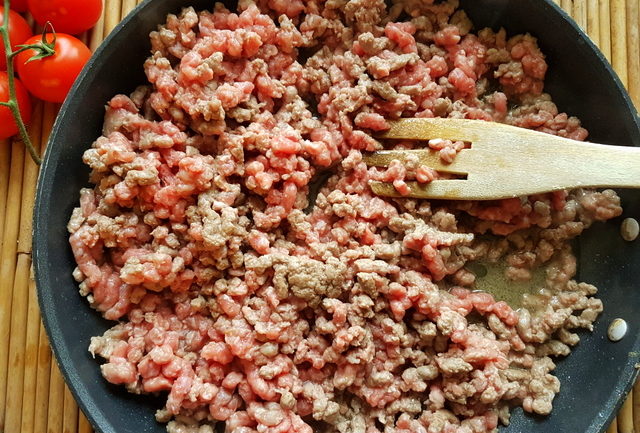 As a result of many conflicting opinions on what bolognese should contain and how it should be cooked, the Bologna branch of the Italian Academy of Cuisine submitted an official version of the recipe for 'ragu alla bolognese' on October 17th 1982 to the Bologna Chamber of Commerce. In this recipe, they recommend using a rather fatty cut of meat, the skirt from the cow's belly, and pancetta. Nowadays, to reduce the fat content people use a leaner cut of meat and often a mix of pork and beef mince rather than pancetta.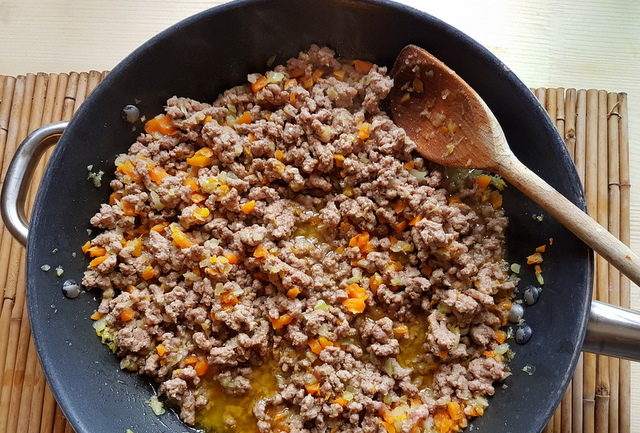 For this tagliatelle bolognese recipe, I stayed close to that official version except I chose to use a mix of pork and beef rather than using a fattier cut of meat or pancetta. I also used an organic whole wheat pasta instead of the traditional fresh egg pasta. I have to say it was absolutely delicious and well worth the time it took to make.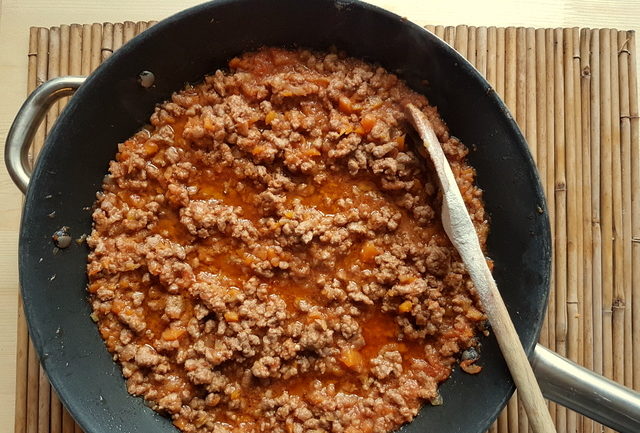 Yes, bolognese needs to be cooked for a long time in order for the flavours to really come out. In fact if you want to do it right, forget the idea of thinking you can throw together a quick bolognese. The sauce needs to simmer for a minimum of two hours and three is better! Give it a try, I know you'll find it worth it!
Buon Appetito!
(see the recipe on the next page. Just scroll down and click 2)