Passatelli: an unusual type of pasta!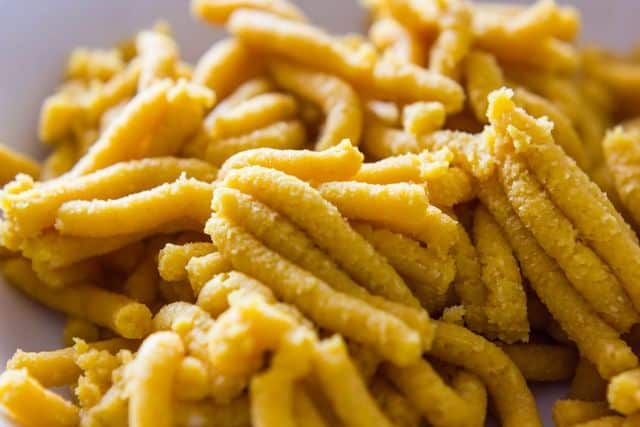 Although I have lived in Italy for 14 years, I only discovered passatelli last year. Probably because this pasta is not typical in many parts of Italy. Although you can find it in Marche and Lazio, it's considered to be essentially Romagnolo from Emilia-Romagna.
(click to go straight to recipe)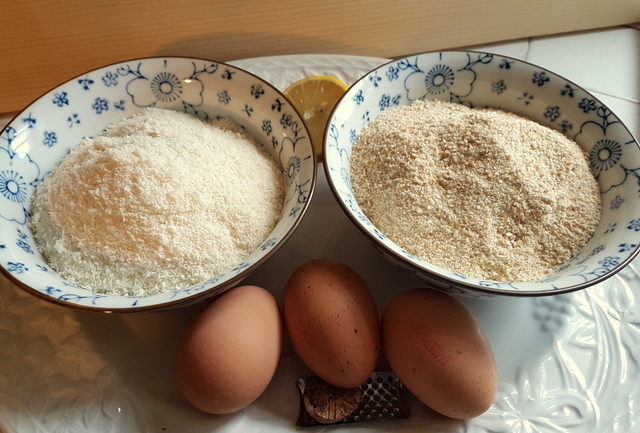 I came across this cheesy pasta whilst doing research for this blog and my first reaction was that I absolutely had to make it myself! I went out to buy the tool used, which Italians call 'il ferro di passatelli' (passatelli iron). This is actually a handheld press with holes, similar to a spaetzle maker or potato ricer. Passatelli is traditionally served in broth but there are many other recipes for it.
First time round I decided to skip the broth making stage and bake the passatelli (after cooking them in stock) with pine nuts, pancetta and cheese. It was delicious and I fell in love!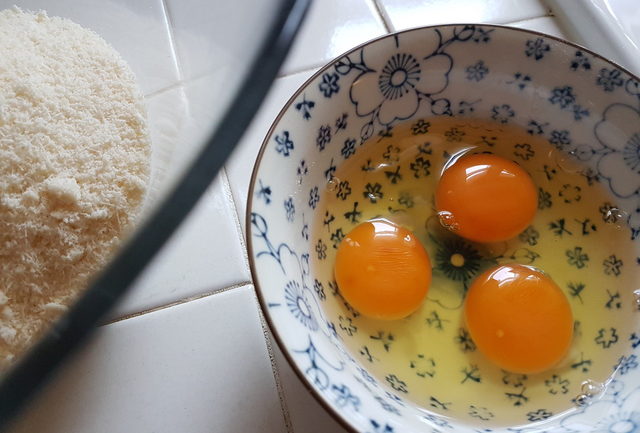 Although this passatelli is not made with flour, it is still classified as a type of pasta. These soft, normally homemade strands of breadcrumbs, grated Parmigiano cheese and eggs are an ancient tradition. A tradition that was born in the rural low income areas, where leftovers and simple foods like stale bread, cheese and eggs were used often to create tasty dishes.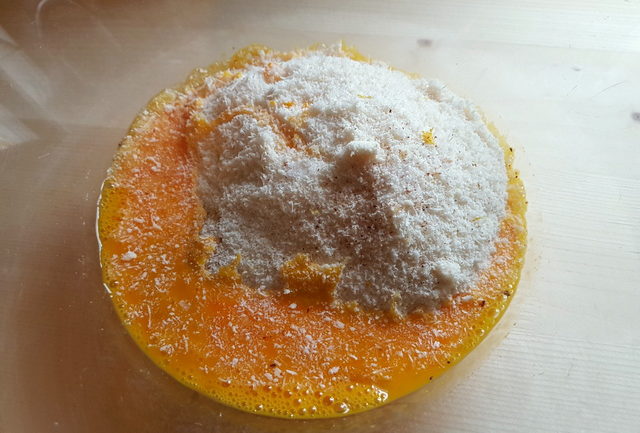 In the past, passatelli was considered a special dish because the strands were made with white bread; The original recipe called for breadcrumbs and cheese in equal measure. But, in the homes of the wealthy more Parmigiano was used, whilst in the homes of the poor more bread!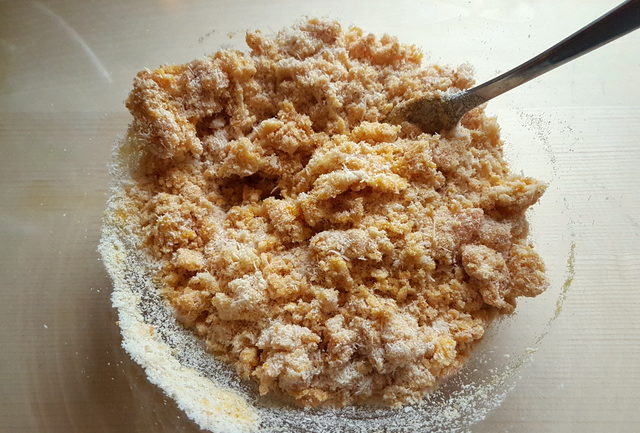 How to make passatelli.
Passatelli strands appear to be simple to make because of the few ingredients required. However, a certain amount of skill and practice is needed to get the dough to the right consistency. If the dough isn't right, then the pasatelli will fall apart quickly when passed thorough the press and dropped into the broth. Or they won't pass properly through the press.
In order to get a good dough, you have to use normal white bread, well dried and finely grated. And the ingredients must be blended with care, until you get a compact and good textured dough. The dough needs to 'rest' for at least two hours before being pressed through the passatelli 'iron'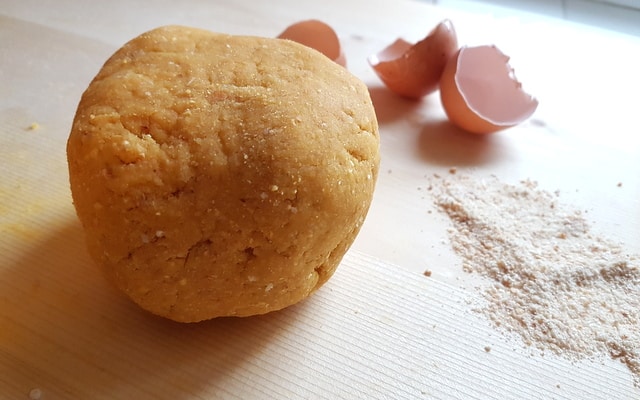 I have included a recipe just for making passatelli. You can choose to cook and serve them in an already made beef, chicken or even fish broth or cook them in stock, using a stock cube, and then serve with other ingredients. Passatelli can also be baked. Whichever way you choose, I'm sure that like me you will fall in love with this delicious and unusual pasta.You can also watch passatelli being made on Pasta Grannies.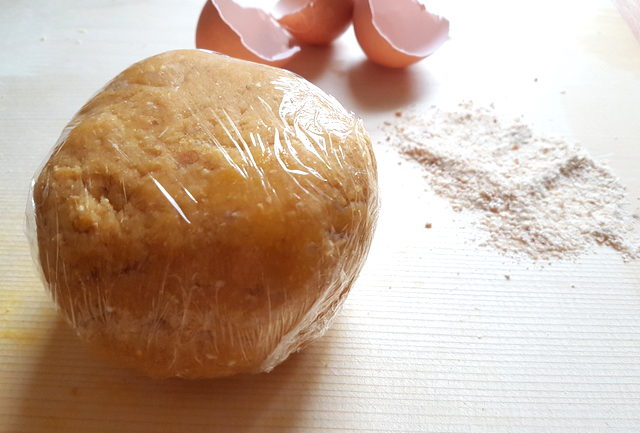 If you decide to make passatelli, I'd be so happy to hear how they turn out. Please write a comment here on the blog or on the Pasta Project Facebook page. Your feedback is much appreciated!
Buon appetito!
Read about other traditional pasta from Emilia-Romagna
(see the recipe on the next page. Just scroll down and click 2)