Gramigna, a new pasta discovery!
Until yesterday, I had never eaten gramigna pasta and until a week ago, I'd never heard of it either! However, whilst searching Italian online sites for a new pasta recipe from Emilia-Romagna, I came across a lot of versions of a recipe for gramigna alla salsiccia (sausage). I had actually never eaten pasta with sausage either. I don't know why because as I have discovered it's delicious! Finding gramigna here in Veneto wasn't so easy. But, I eventually found it in the 'artisan' pasta section of one supermarket.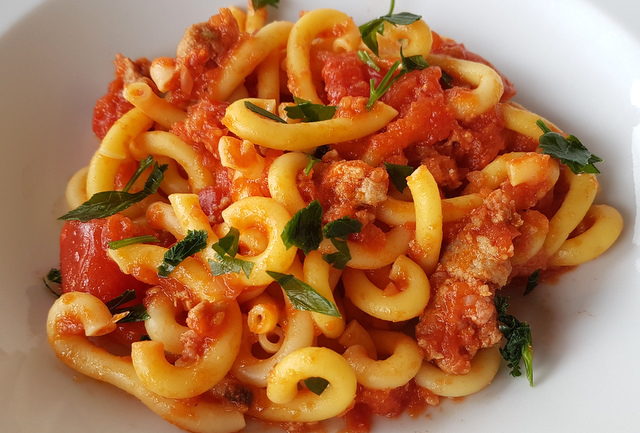 No it's not a weed!
Apparently this type of pasta is very popular in Emilia-Romagna, even though it doesn't have a long history. It's also not as well-known outside of Italy as the other typical Emilia-Romagna pastas, tagliatelle and tortellini. Funnily enough, gramigna is also the Italian name for Bermuda or Couch grass. This is a grass that, although popular for sports field, is an absolute nightmare to get rid of if it starts growing in your flower beds! And yes, I have it in my flower beds and hate the stuff!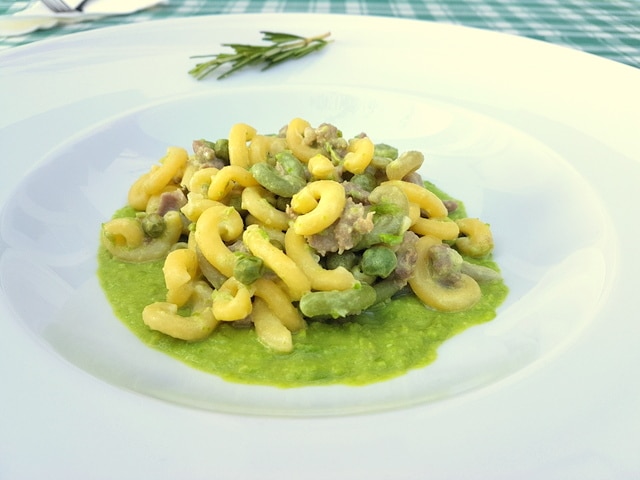 I'm not sure if the pasta was deliberately named after the grass, but it's unusual squiggly shape could perhaps be likened to the first shoots of growing plants. Gramigna was originally used only as a fresh pasta. However, nowadays a number of pasta makers produce a dried version, which is actually more squiggly than the fresh one! It's also one of the few dried pasta types that is made with egg.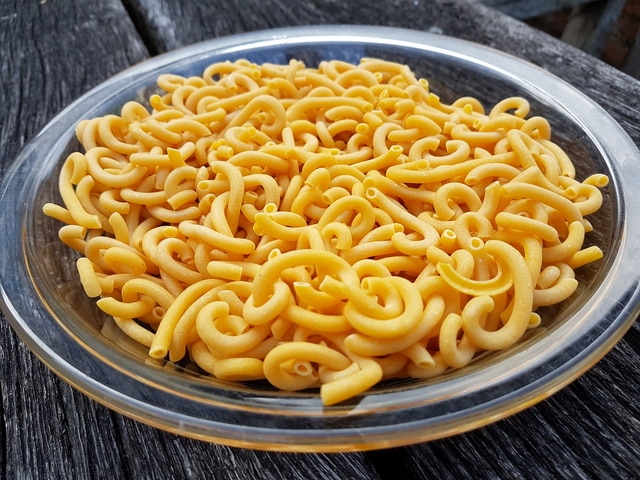 Recipes with gramigna.
My first experience cooking and eating this pasta was a joy. Take a look at the recipe for Gramigna with sausage. It's very simple to make but extremely tasty. I have also made another version with sausage, peas and cream. That's also really good! I hope that you will have the pleasure of being able to try it too. Of course if you can't find gramigna you can make the recipes with other pasta too!
Do you use Facebook? Why not follow The Pasta Project Facebook page to get news of new posts about types of pasta and recipes? https://www.facebook.com/pastablogger