This Italian lemon ricotta pasta recipe has a wonderful fresh summer taste with an intense lemony flavor. Close your eyes and you can even imagine you are eating it sitting on a terrace overlooking the sea on the Amalfi coast or Capri!
This spaghetti al limone with ricotta is a no-cook recipe. In other words, the sauce isn't cooked, only the pasta. It's absolutely perfect as a summer dish or when you just want a quick light lunch or dinner. It uses just 5 simple ingredients and takes 30 minutes, making it a very easy recipe to make.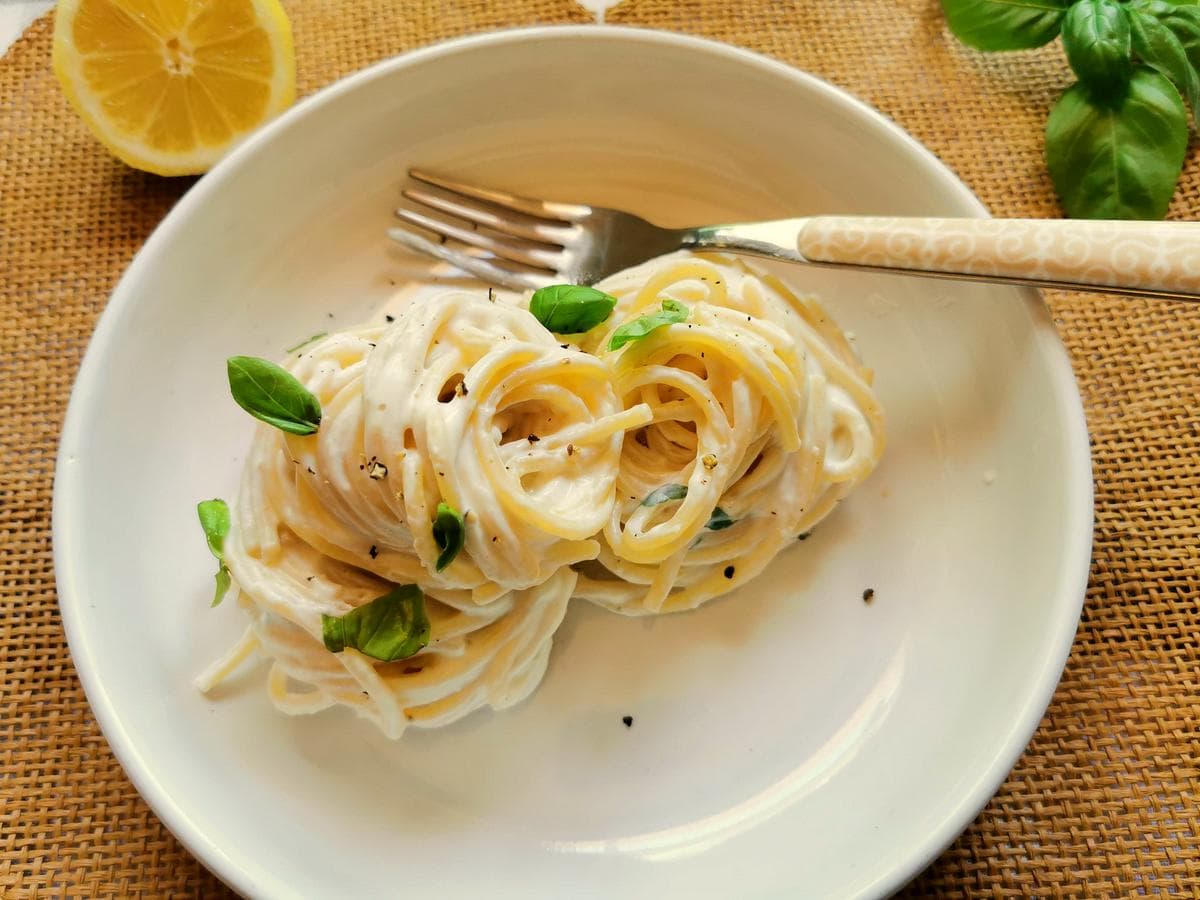 So many traditional Italian pasta recipes make use of ingredients that are really simple and easy to find. This lemon and ricotta pasta is the perfect example of how Italians turn a handful of staple ingredients into something magic!
The secret seems to be in the quality of the ingredients. Luckily, nowadays, Italian produce and products can be found all over the world. And even where it's not possible to find the exact ingredients that Italians use, there are often similar products and produce available which can substitute the Italian ones.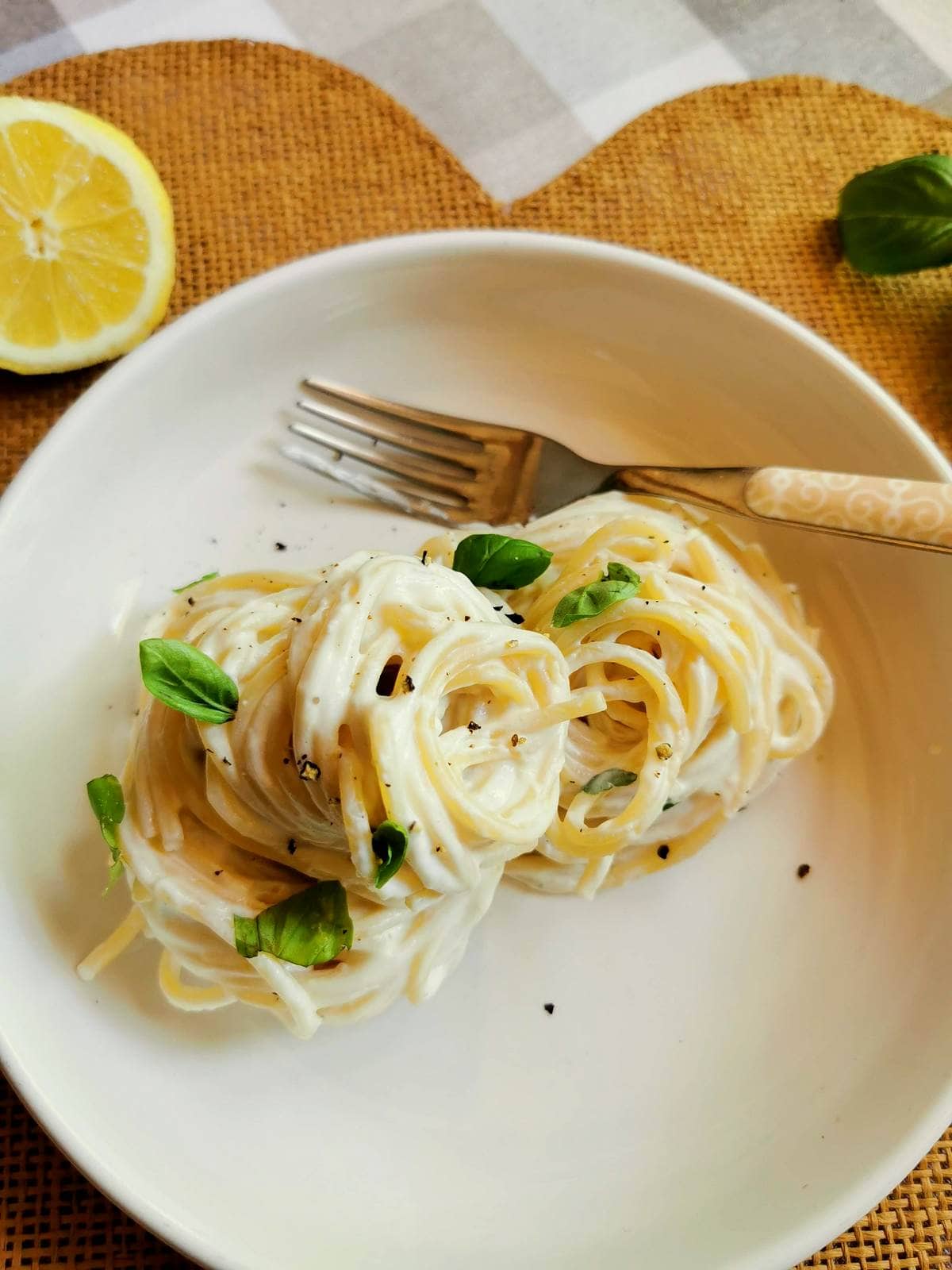 History
This recipe originally comes from Campania, more specifically Sorrento and the Amalfi coast, an area famous for its lemons and lemon gardens.
Sorrento lemons are not only used in cooking but are the main ingredient of the well-known Italian liqueur limoncello. Italians also use these lemons to make granita, sorbet and ice cream.
Like many other Italian pasta recipes, there are a number of versions of pasta al limone, like this linguine al limone. The most basic version of pasta al limone is with just lemon rind, parsley, olive oil and garlic. Some recipes include cream and/or butter, which obviously makes the dish creamier and richer.
My favorite is this pasta with ricotta and basil. The end result is very creamy but without the heaviness and richness which comes from fresh cream, even though the latter is delicious too!
Ingredients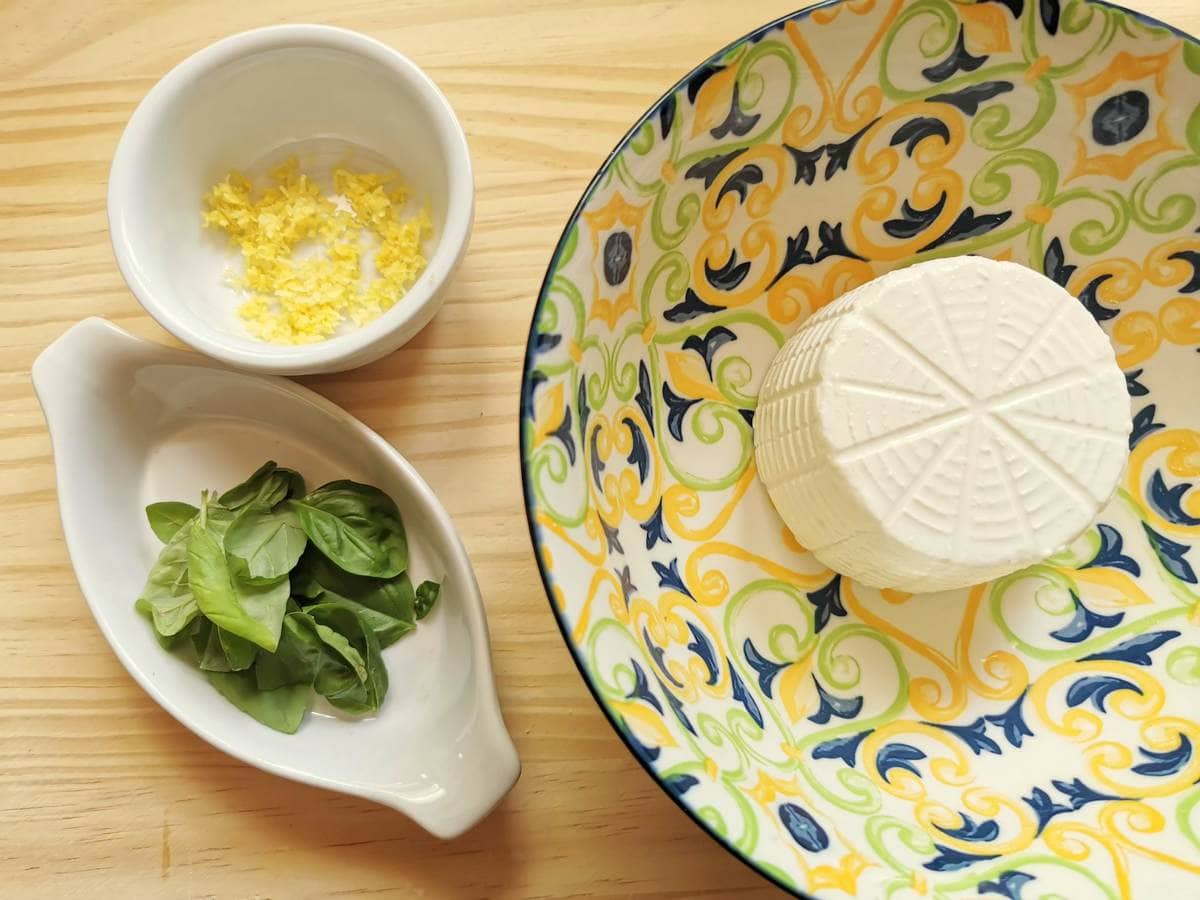 Each ingredient plays a pivotal role in creating the perfect symphony of flavors:
Pasta: Traditional choices for this dish include spaghetti and tagliolini, though linguine is often used too. I opted for Garofalo spaghetti, a premium product from Gragnano, famed for its quality dried pasta.
Lemons: Sorrento or Amalfi lemons are excellent for pasta al limone. They have a distinct and intense aroma and are packed with vitamins. If these are unavailable, ensure you use unwaxed organic lemons to avoid pesticides.
Ricotta: Creamy and rich, this cheese forms the base for our no-cook sauce. Ensure it's fresh and well-drained to get the desired consistency.
Parmigiano Reggiano: Vegetarians should look for vegetarian parmesan alternatives, as the traditional version contains animal rennet.
Basil: Fresh basil leaves elevate the dish, but mint is also a traditional variation in Italy if you want to experiment.
Expert Tips
Lemon Zest: Only grate the outermost yellow layer when zesting the lemon. The white pith underneath is bitter and can affect the dish's overall flavor. For optimal integration of the zest into the sauce, I recommend using the finer side of your grater or employing a Microplane.
Ricotta Cheese: Before incorporating the ricotta into the sauce, give it a good stir and mash. This will help achieve a smoother consistency in the sauce.
Sauce Consistency: The goal is a creamy, coat-the-back-of-a-spoon kind of consistency. If your sauce feels too thick or heavy, don't shy away from adding a bit more pasta water. The starchy water from the pasta pot will emulsify and combine with the fats from the ricotta and the Parmigiano Reggiano, making your sauce even silkier.
Adding More Lemon: For those who want a deeper lemony flavor, squeeze the lemon, after zesting, into the pasta cooking water. This adds a subtle citrusy touch to the pasta and the pasta water.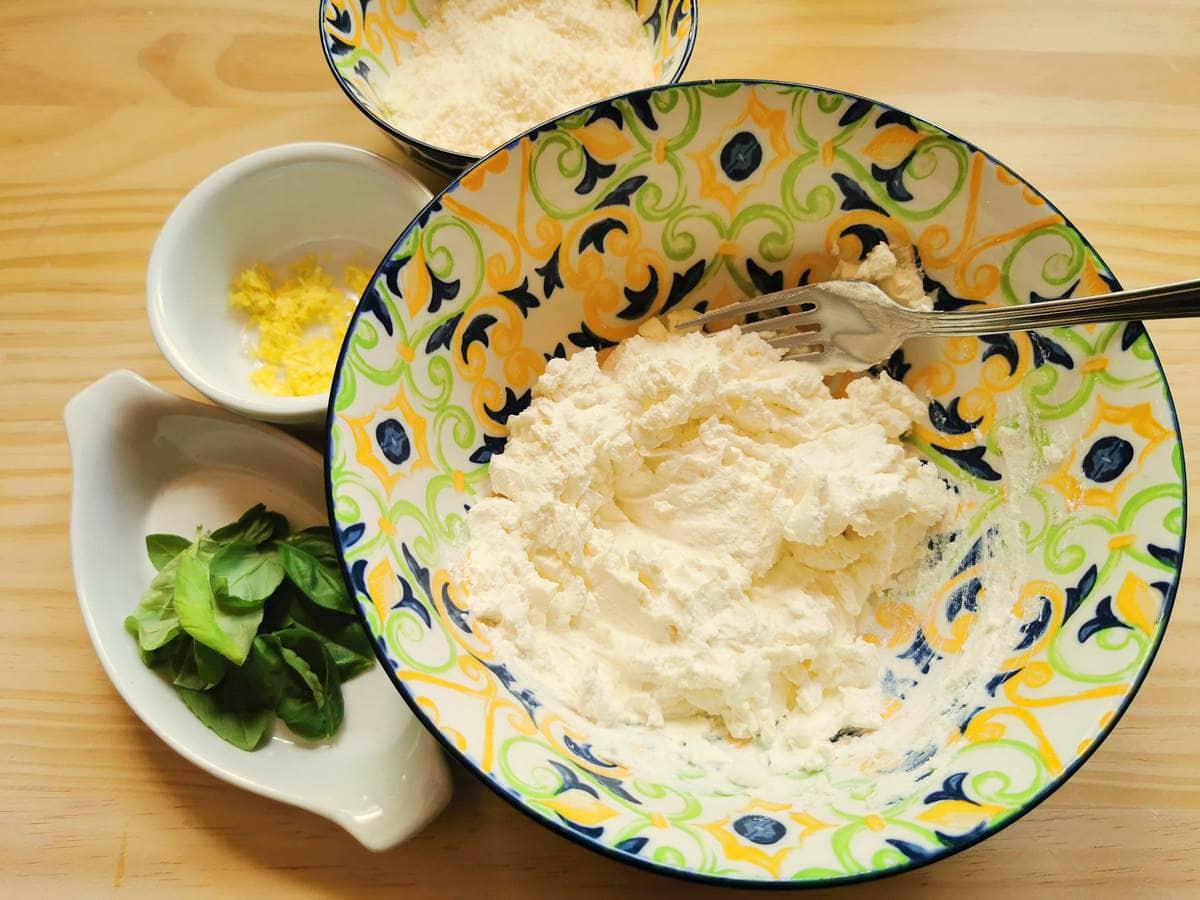 Step by Step Instructions
1) Mash the ricotta cheese in a bowl and then add the grated zest from the lemon (I used all the zest from one lemon), most of the basil leaves torn into pieces, a pinch of salt and a pinch of black pepper.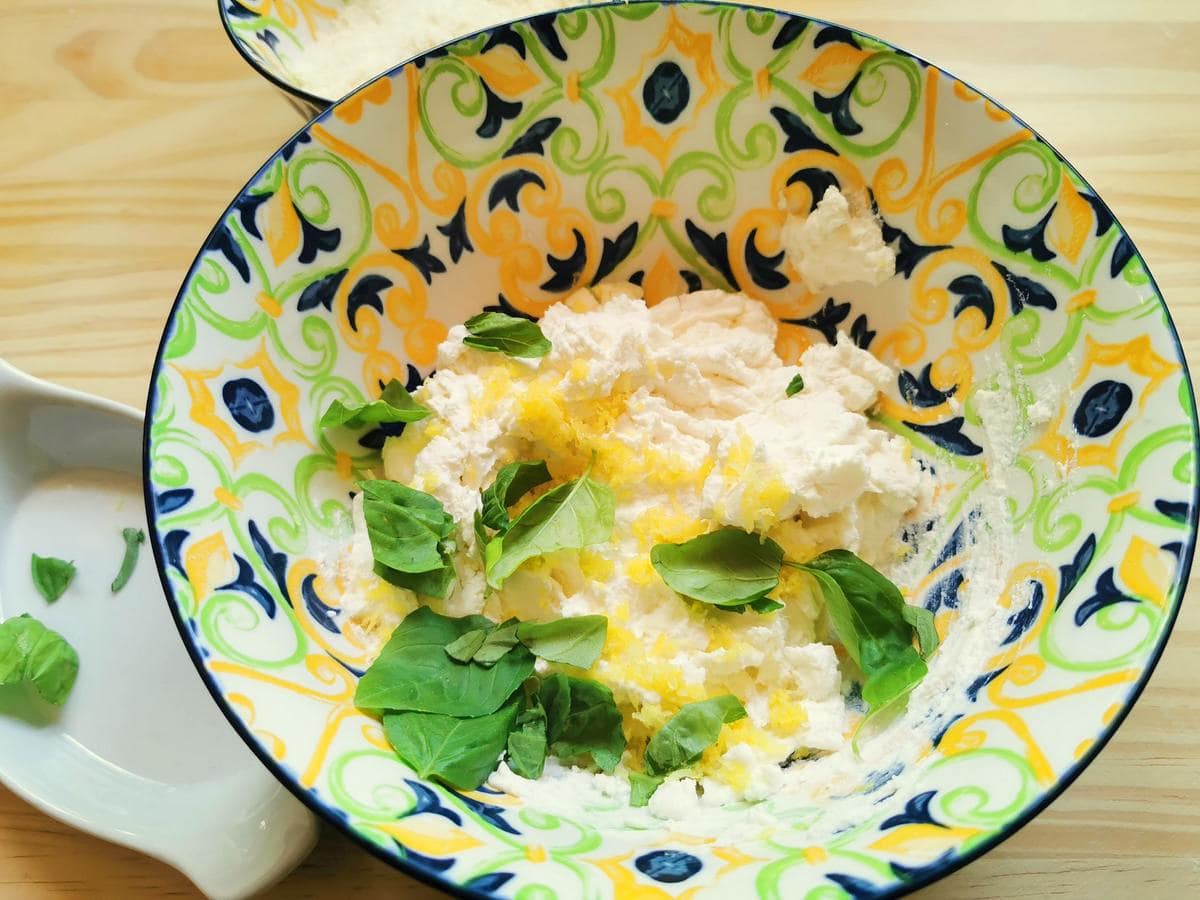 2) Add half of the grated Parmigiano Reggiano cheese to the ricotta mixture, stirring until combined. If your sauce feels too dense, incorporate a splash of milk to achieve a dip-like consistency.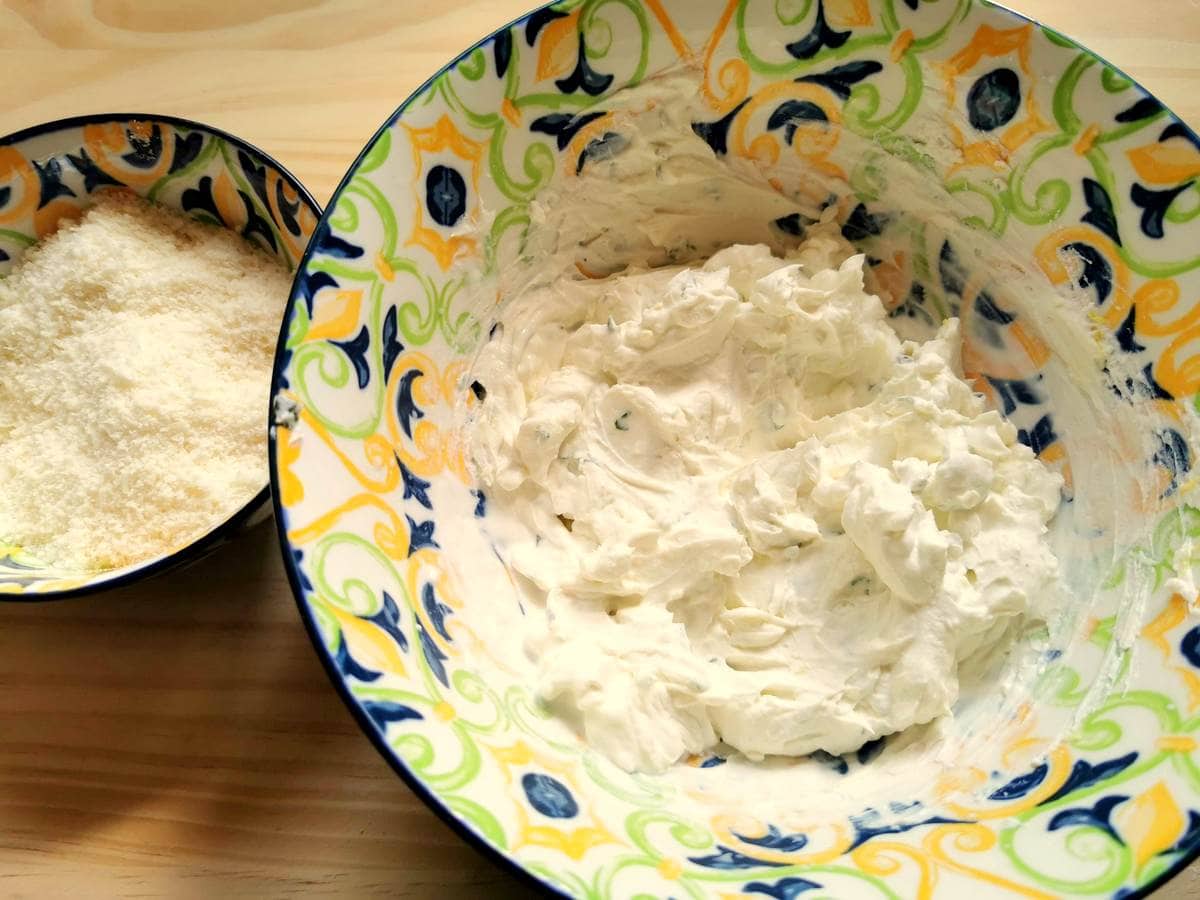 3) In a large pot, cook your chosen pasta to al dente in boiling, salted water as per the package's directions. Before draining, save about a cup of pasta water.
4) Once drained, transfer the pasta back to the pot or a large bowl. Add the creamy ricotta mixture and pour in half of the reserved pasta water, combining gradually.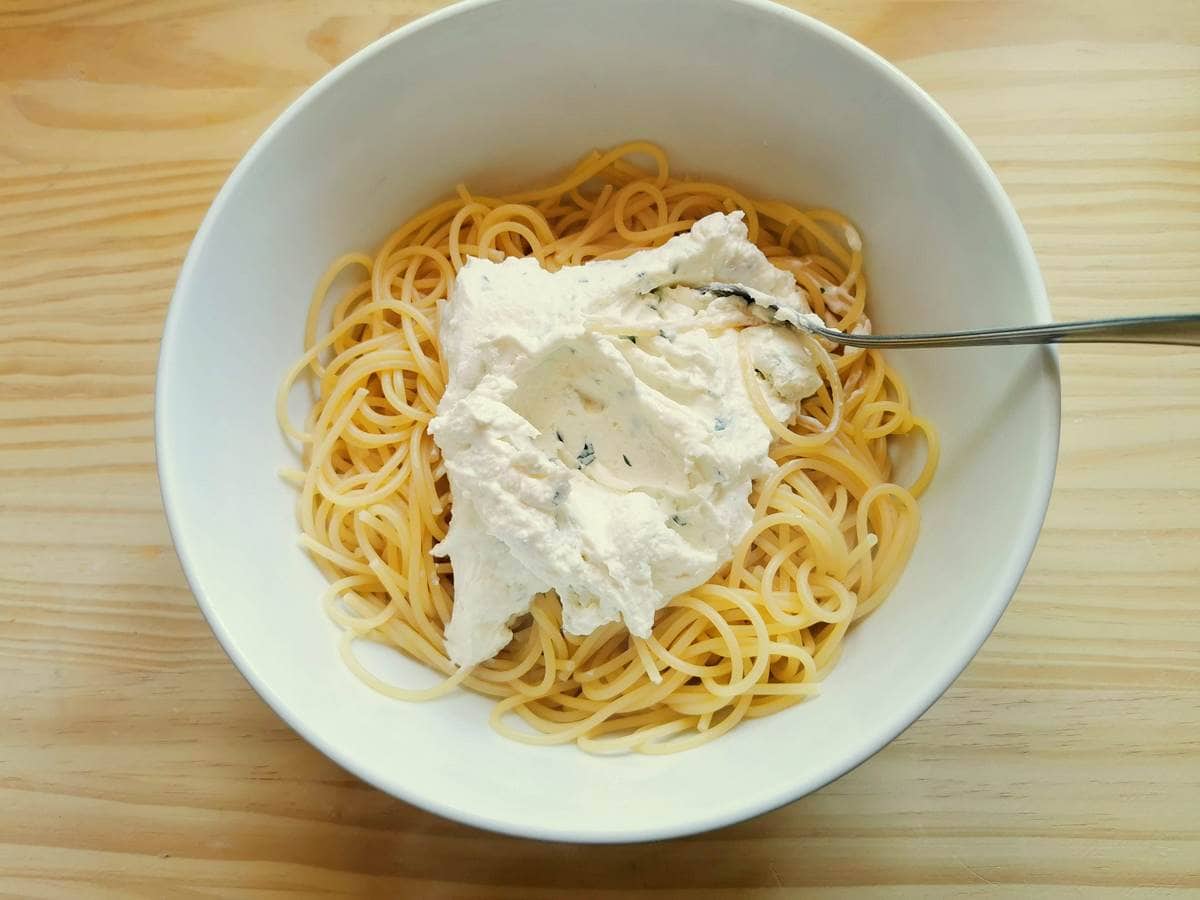 5) Mix until you achieve a velvety sauce, adding more pasta water if necessary to get the desired consistency.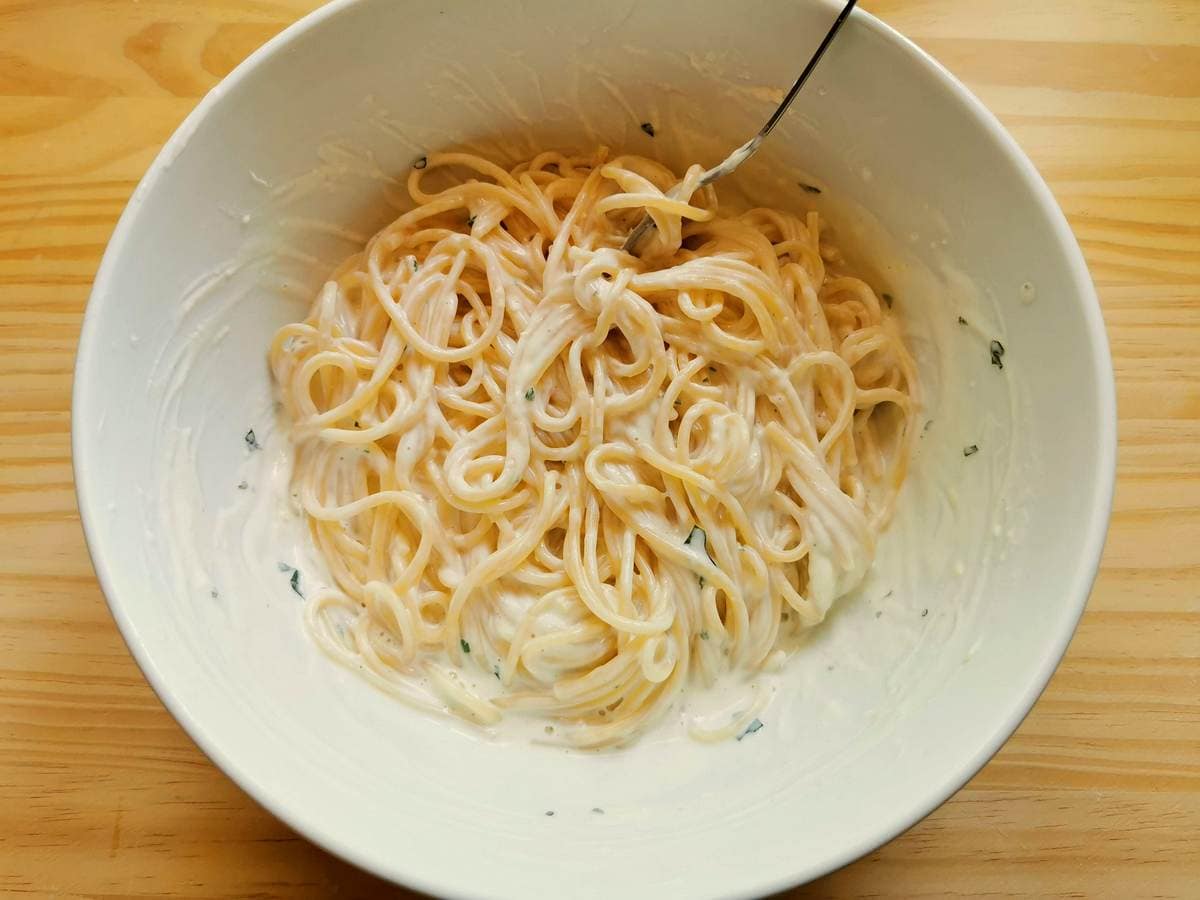 6) Plate immediately, finishing with a dash of black pepper, a sprinkle of the remaining Parmigiano Reggiano, and the reserved basil leaves. Buon appetito!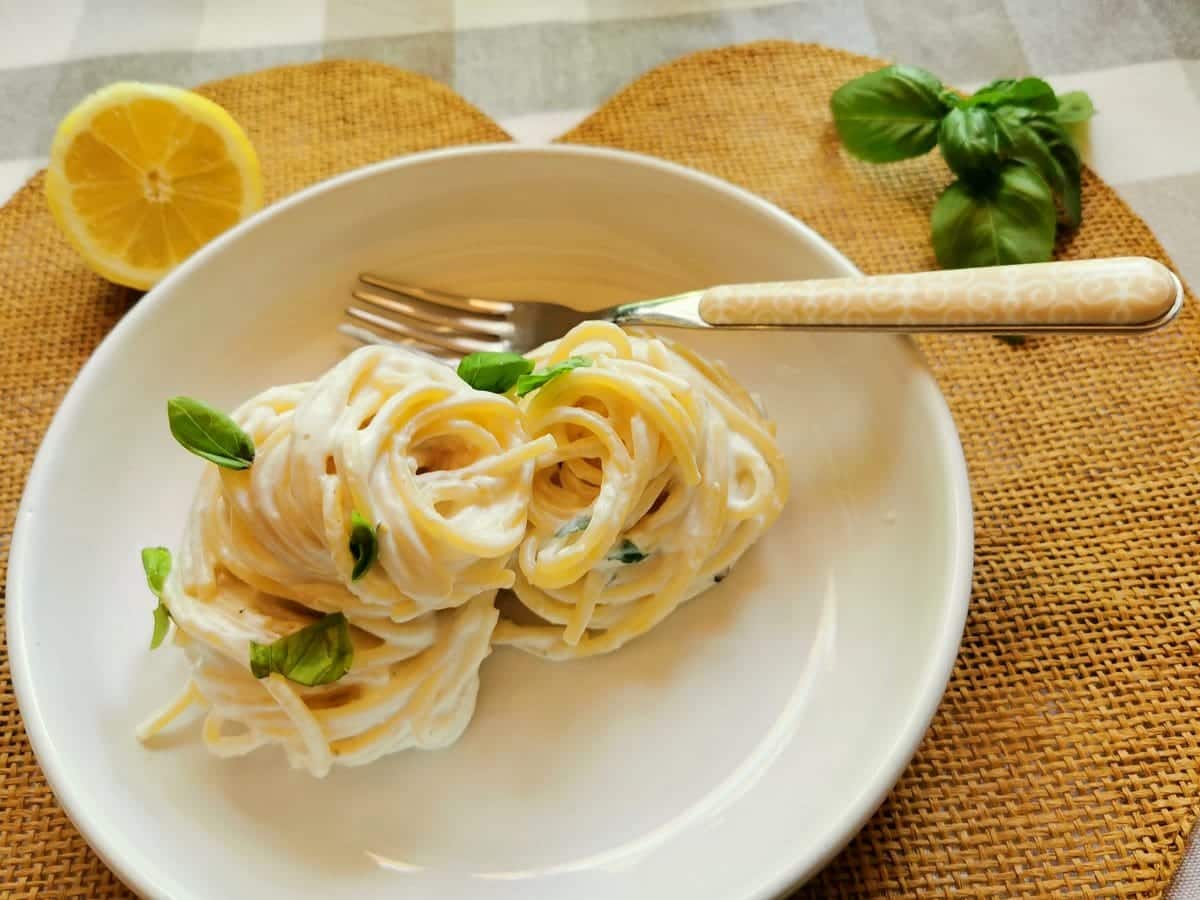 Storage and Leftovers
If you have any remaining lemon ricotta pasta, place it in an airtight container and store it in the refrigerator. It will remain fresh for up to 2-3 days.
Reheating: To reheat your lemon ricotta pasta, gently heat it in a skillet or frying pan over medium-low heat until hot throughout. A splash of milk or a small knob of butter can help to revive the creaminess of the sauce.
Freezing: Freezing this dish isn't highly recommended due to the ricotta-based sauce and cooked pasta, which can change in texture upon thawing. However, if you must, ensure it's sealed in a freezer-safe container and consumed within 3 months. When ready to eat, thaw in the refrigerator overnight and then follow the reheating instructions above.
Frequently Asked Questions
How to easily make this lemon ricotta pasta vegetarian?
The ingredient to substitute for vegetarians is Parmigiano Reggiano, which traditionally contains animal rennet. To ensure the dish is vegetarian-friendly, simply swap the Parmigiano Reggiano with a vegetarian parmesan alternative. Most grocery stores offer vegetarian cheeses that mimic the flavor and consistency of traditional parmesan.
Can I make this pasta al limone gluten-free?
Absolutely! Swap out the regular spaghetti for a trusted gluten-free brand. Several Italian pasta makers, including renowned brands like Rummo and Garofalo, offer gluten-free pasta varieties that pair wonderfully with the lemon ricotta sauce.
Is the lemon flavor overpowering in this dish?
The lemon provides a refreshing zestiness without being too dominant. It's balanced out by the creamy ricotta and parmesan, offering a harmonious blend of flavors.
How important is it to use organic lemons?
If you're using the zest of the lemon, opting for organic lemons is essential. This ensures you're not ingesting unwanted pesticides. Organic lemons also often offer a more robust and natural flavor.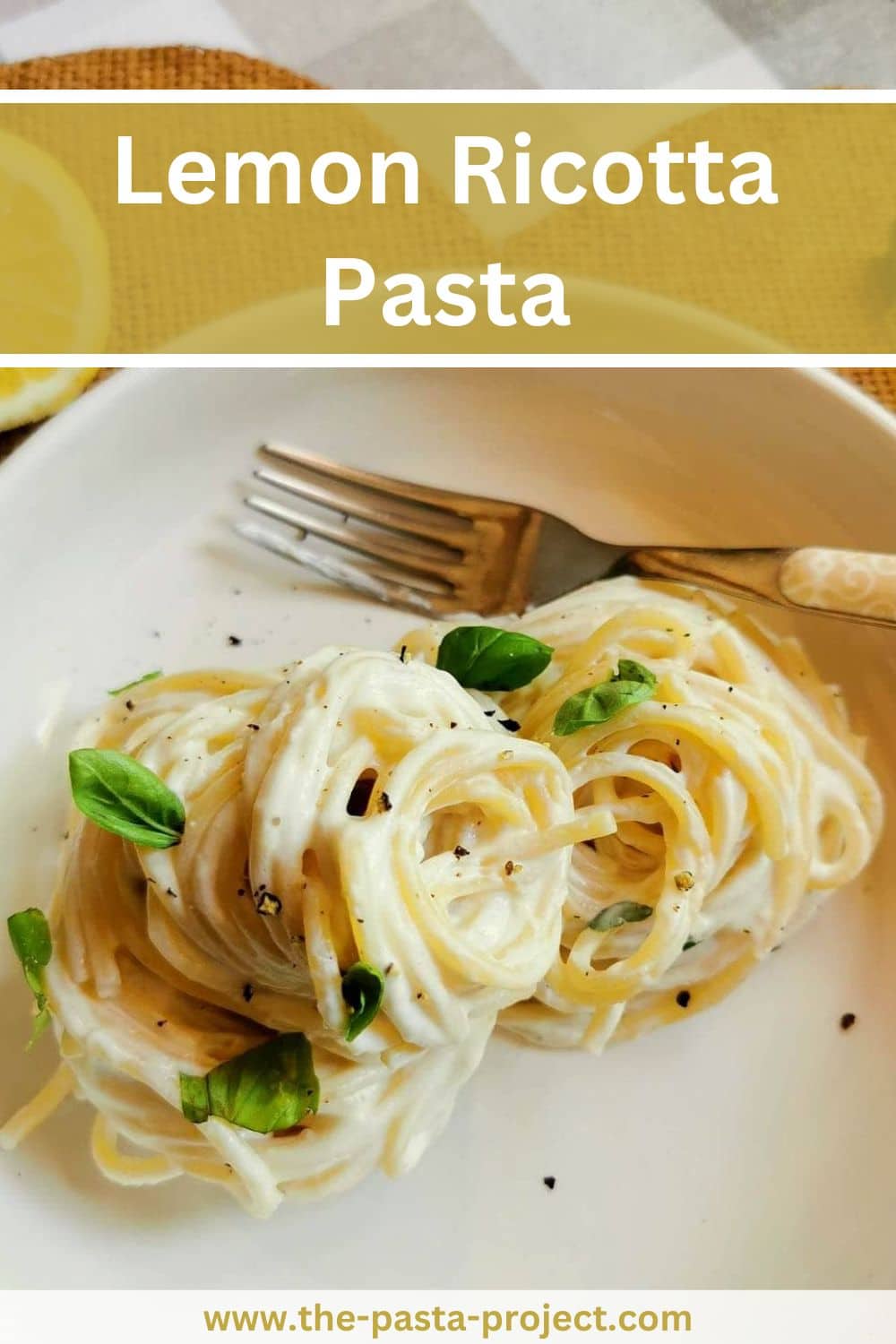 More summer pasta recipes to try:
I totally fell in love with spaghetti al limone with ricotta the first time I had it. And have made it several times. It's one of my favorite summer pasta recipes. Not only is it fresh and lemony, but it's so easy to make. I am sure you will fall in love with it too!
If you do make this Italian lemon pasta recipe, I'd love to hear how it turns out. Please write a comment here on the blog or post a comment on the Pasta Project Facebook page.
Your feedback means a lot to me!
Buon Appetito!
This recipe was first published in 2017 but has been updated with new photos and text.
Pin for Later:
If you are interested in learning how to make homemade pasta and different types of gnocchi, check out my shop page for some great video online courses from my friends in Rome! Nothing beats learning to make pasta from Italians! Plus while you're there why not order a copy of one of my pasta recipes cookbook!?