Creamy lemon pasta recipe from Campania.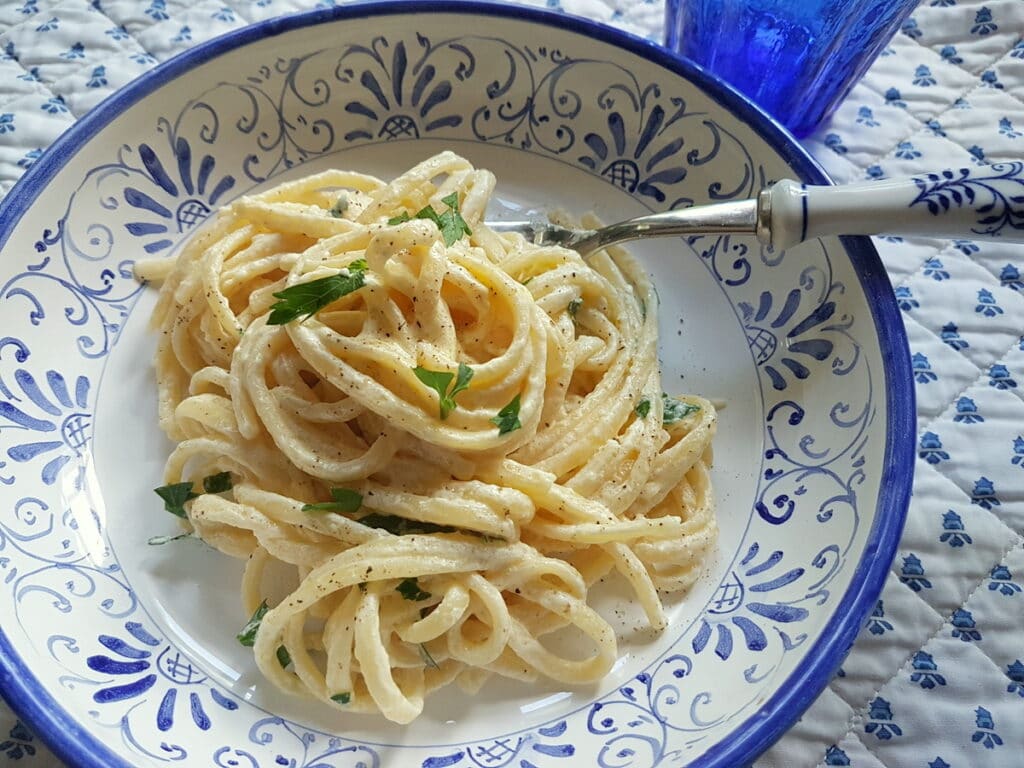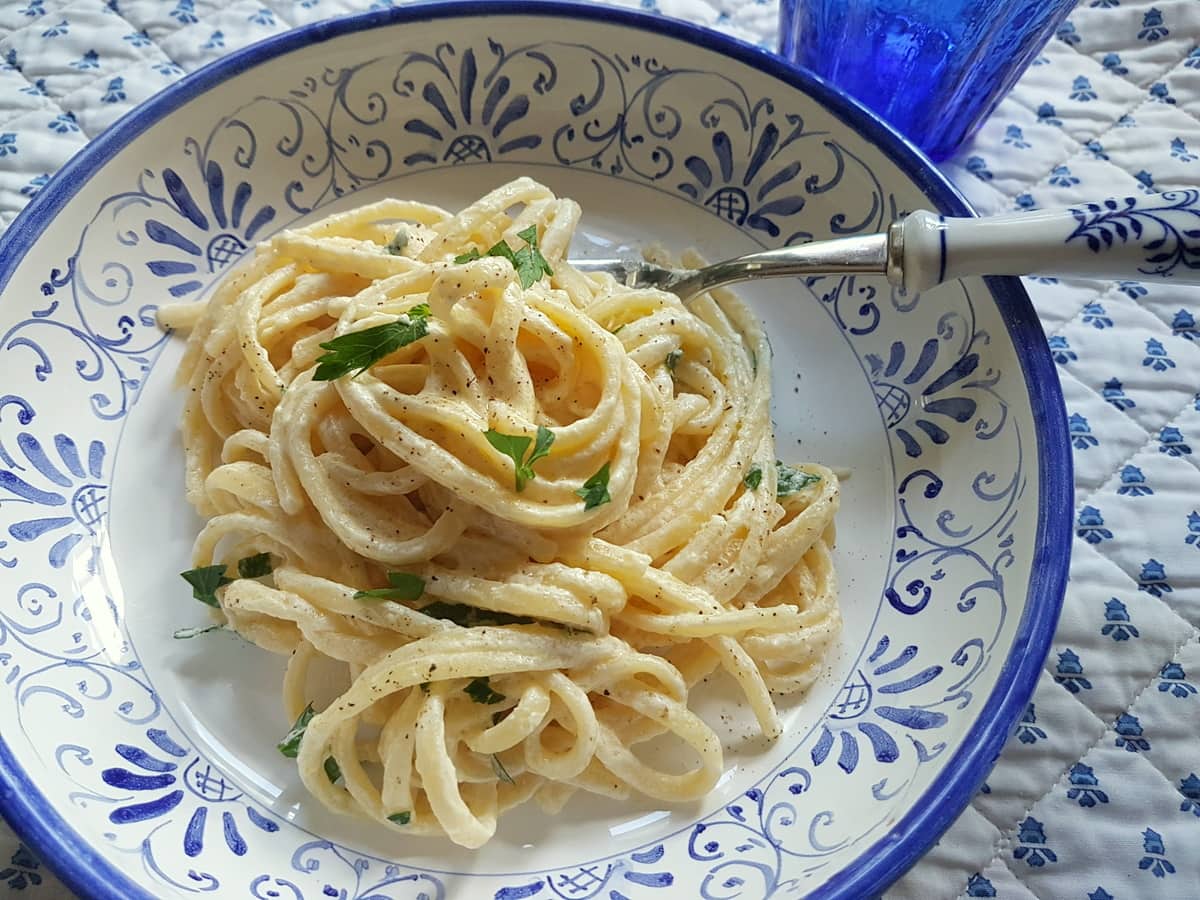 Linguine al limone con panna.
I had never tried pasta with lemon until coming to live in Italy. In fact, although I'd heard of it, I couldn't imagine that it would taste good! How wrong I was! Pasta, particularly long pasta like spaghetti, tagliolini or linguine, is absolutely divine with a fresh lemon sauce! If you have never eaten lemon pasta then this creamy linguine pasta al limone recipe is a good place to start! I promise you, it's a match made in foodie heaven!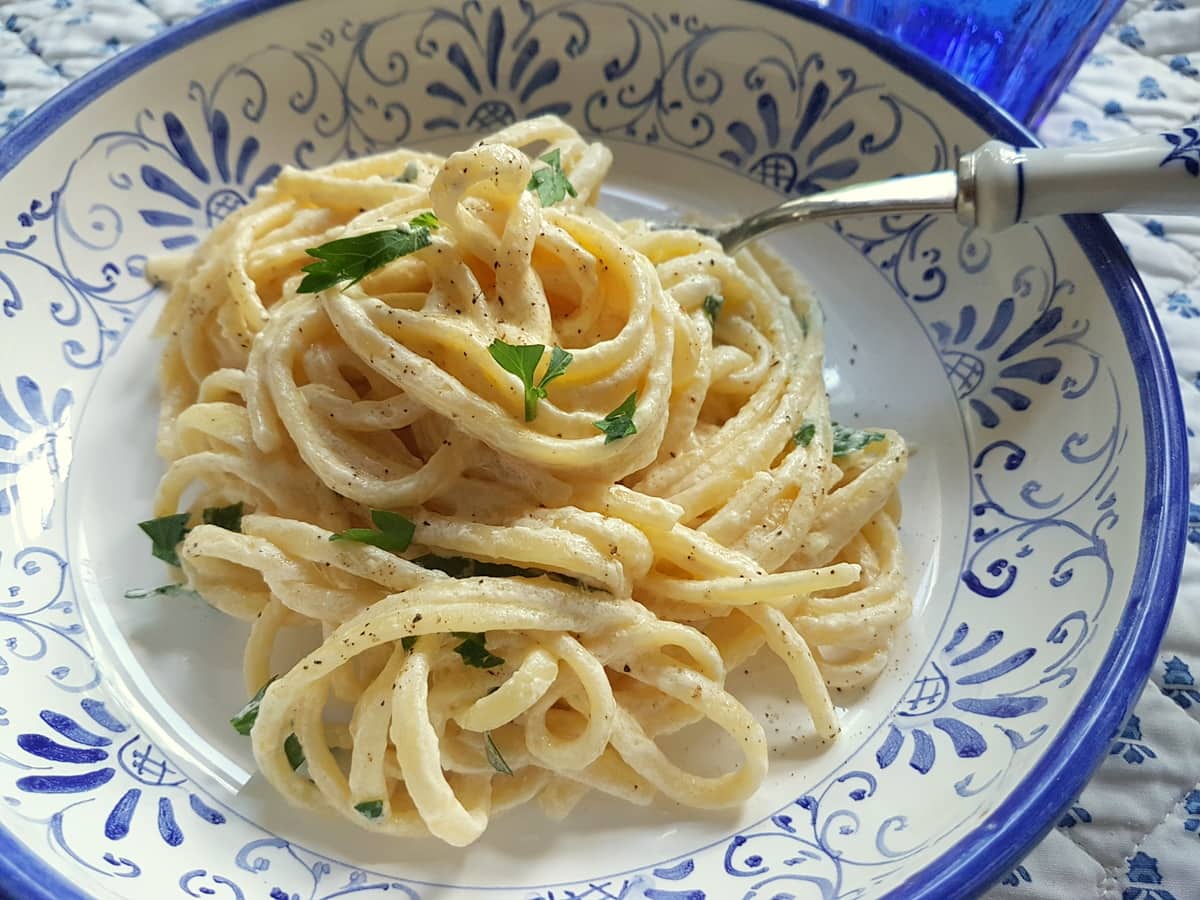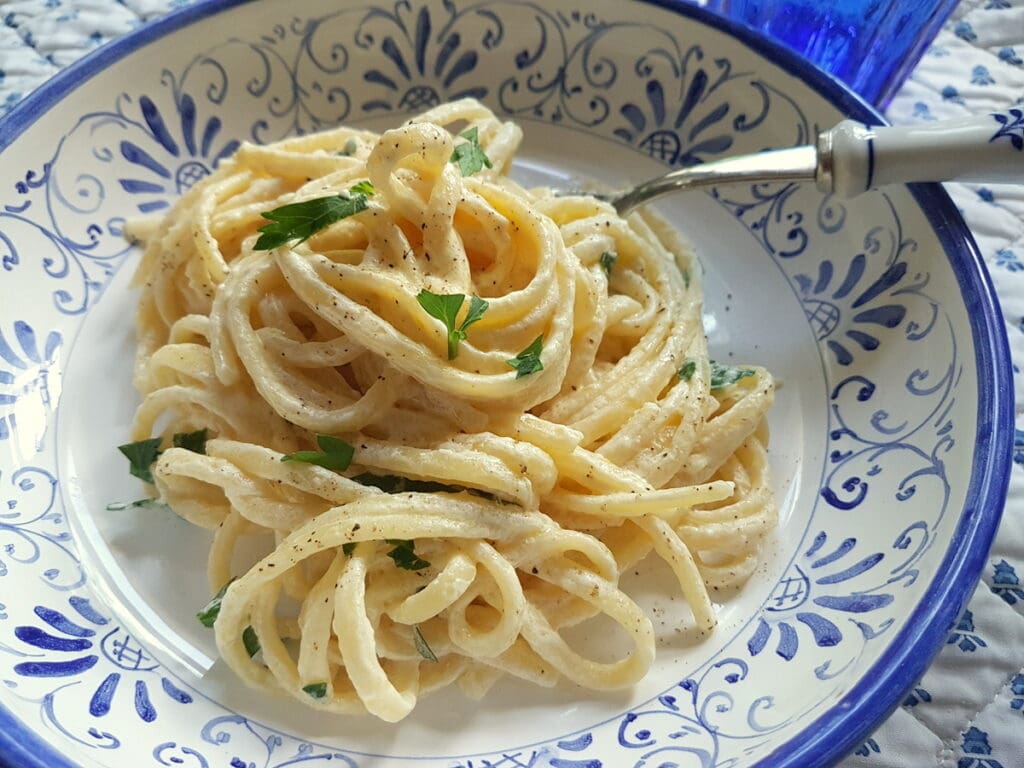 Lemons from Amalfi and Sorrento.
This dish is very much a Southern Italian recipe. It originated in Campania, specifically the Sorrento peninsula and the Amalfi coast. Both Amalfi and Sorrento are famous for their lemons. Although lemons are grown in all the south Italian regions, the lemons from here are considered by many to be the best!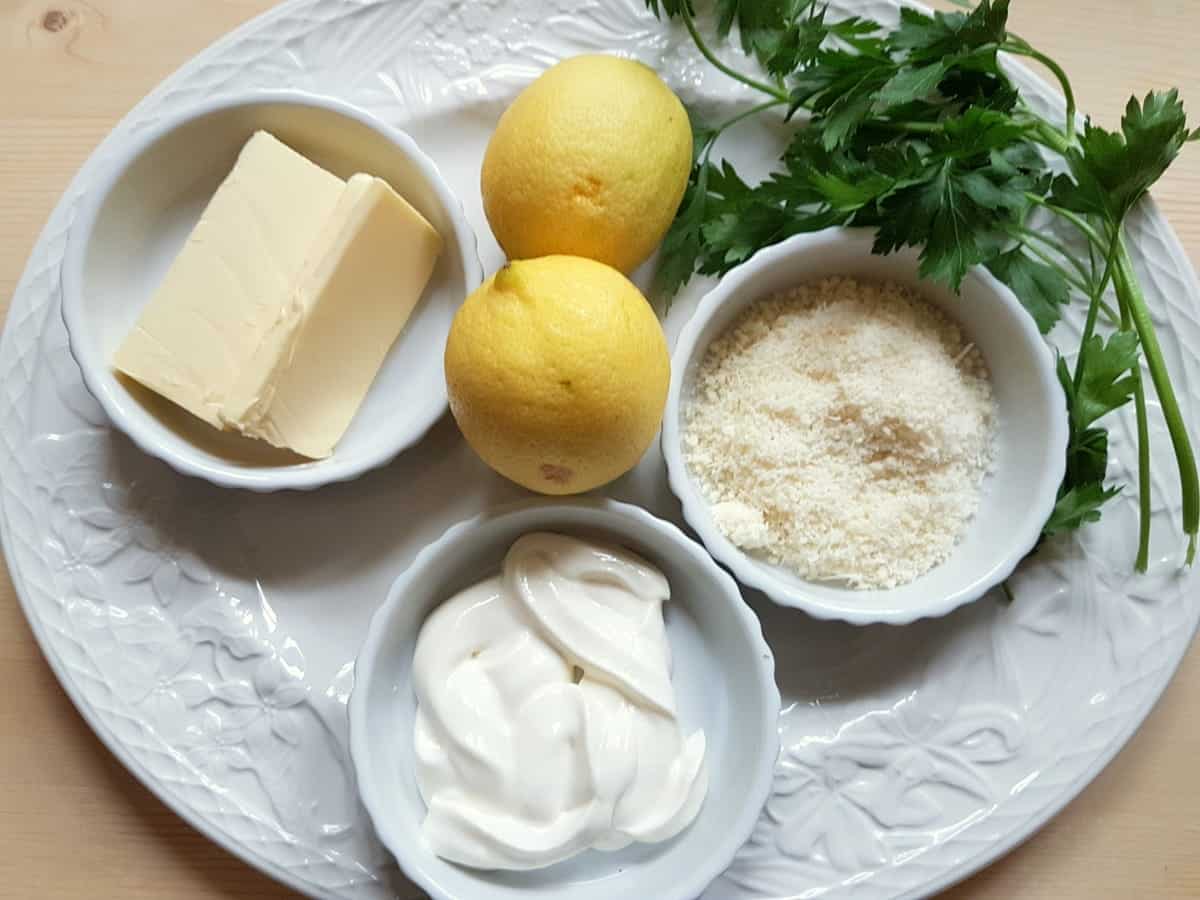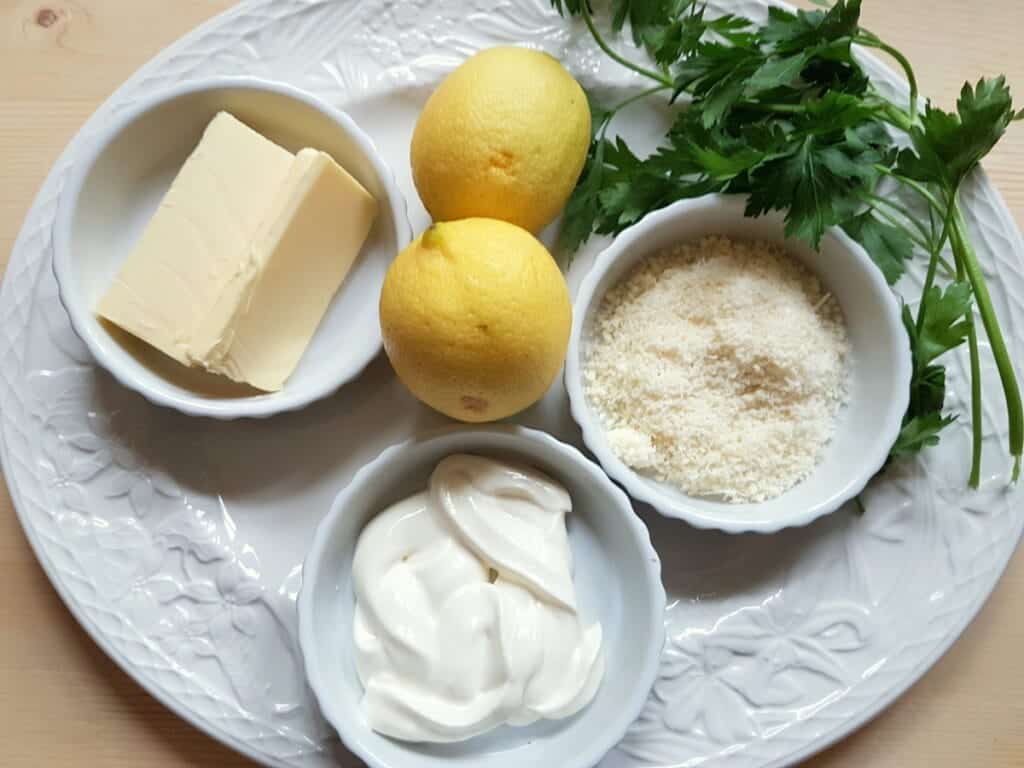 A little lemon history!
Lemons have been grown on the Sorrento peninsula since Roman times. In fact, the Romans used to believe that lemons were an antidote to all poisons! However, lemon growing only started to become an important local industry in Campania from the 10th to 12th century.
At that time, Amalfi was actually an important independent maritime republic and trading centre. Lemons were grown mostly as a provision on long sea journeys to combat scurvy! It's interesting that people then didn't know about Vitamin C but they knew lemons helped in preventing scurvy.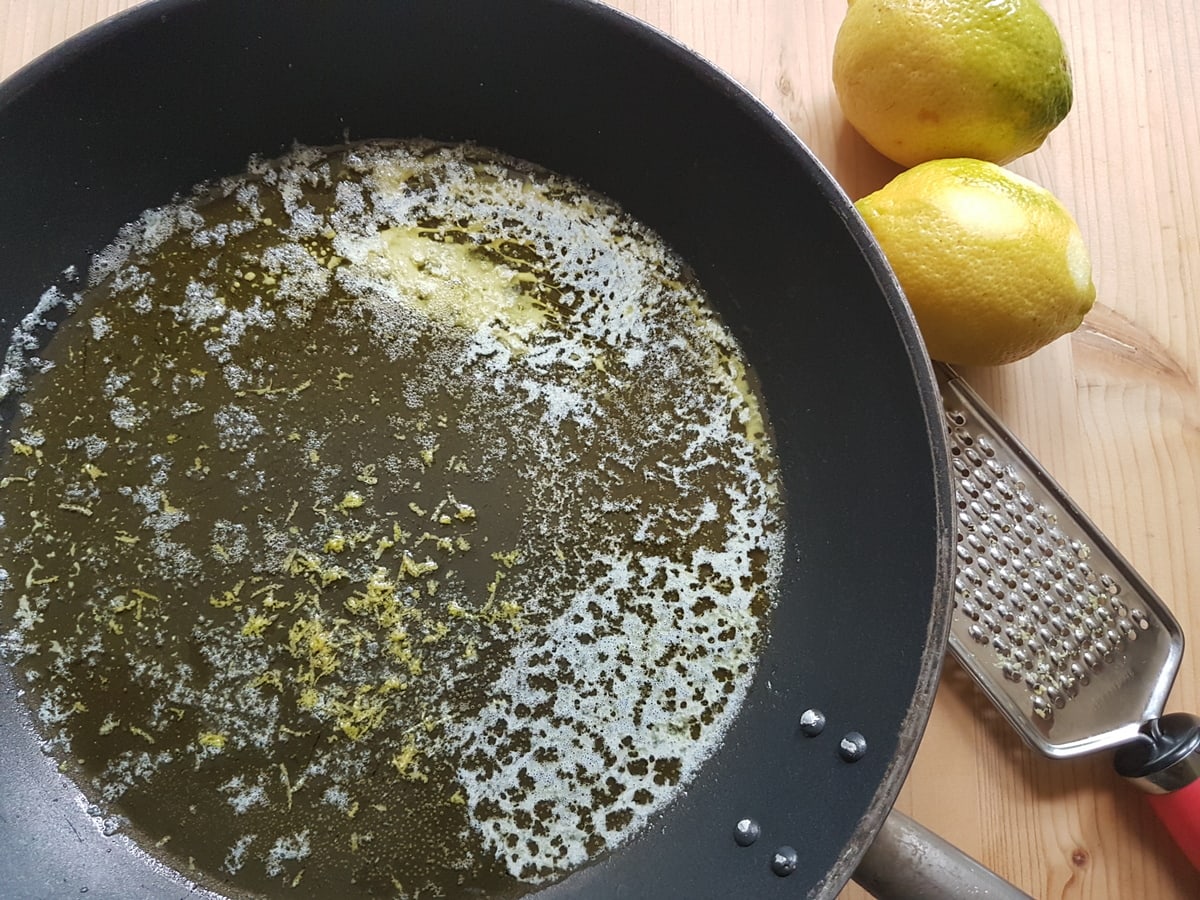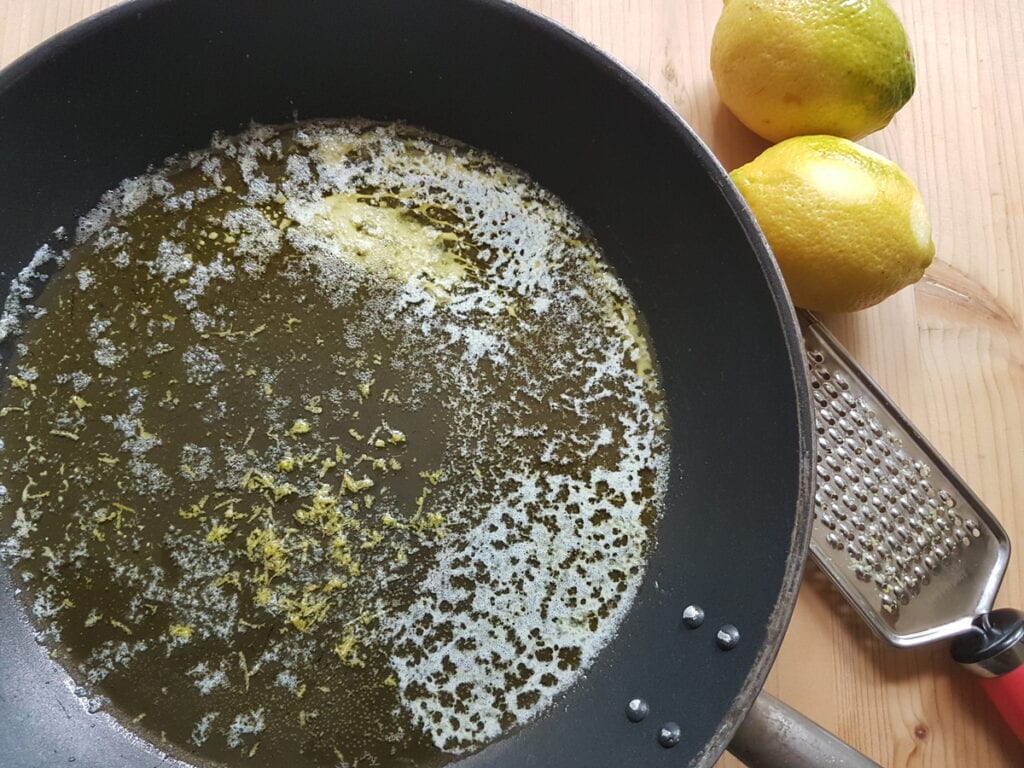 Over time, the local farmers crossed different varieties of lemons until they succeeded in producing what are considered 2 of the best types of lemons. The Amalfi lemon, known locally as 'Sfusato d'Amalfi , is 25% juice and has more vitamin C content than most other lemons.
The Sorrento lemon or 'Femminello Sorrentino' is slightly more acidic than the Amalfi lemon but also high in vitamin C and delicious eaten raw. Sorrento lemons are usually the ones used to make limoncello, another wonderful Italian lemon based product!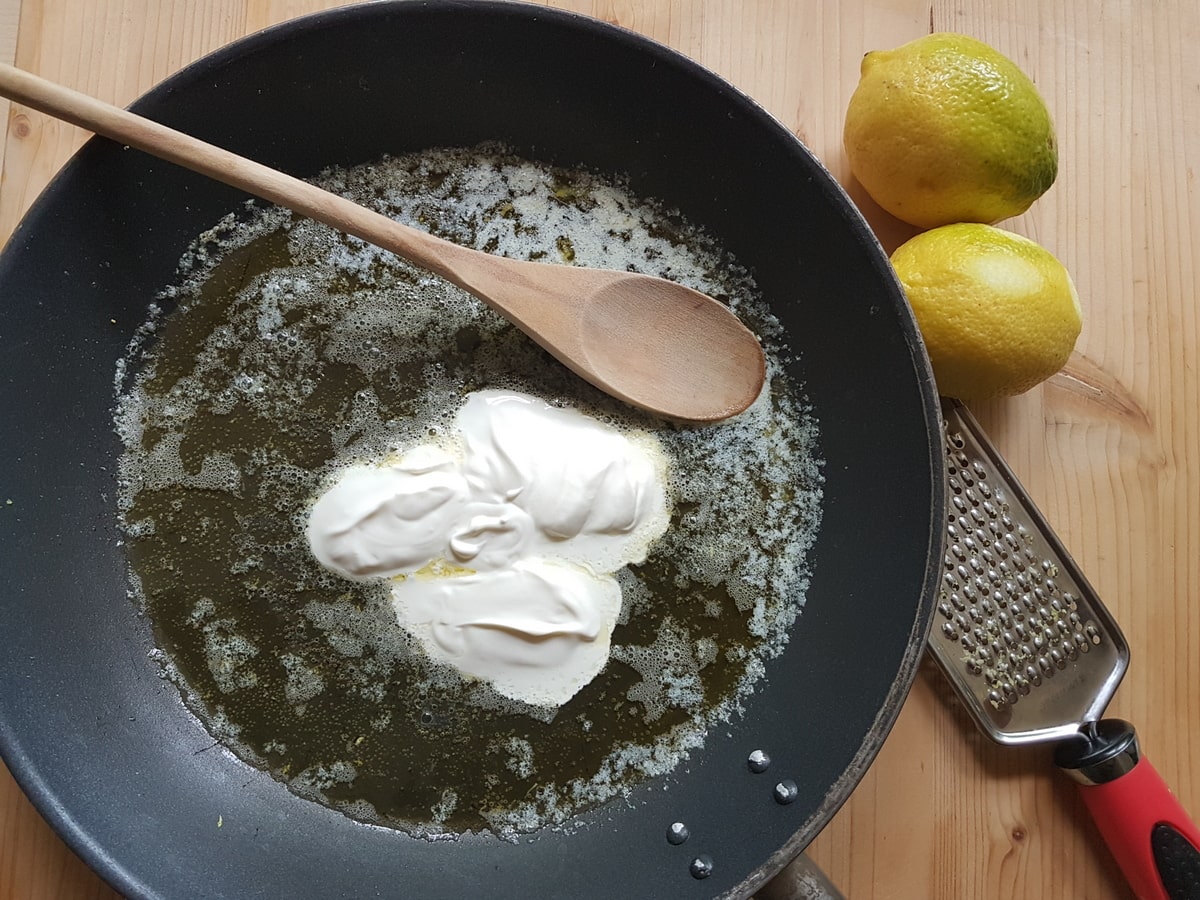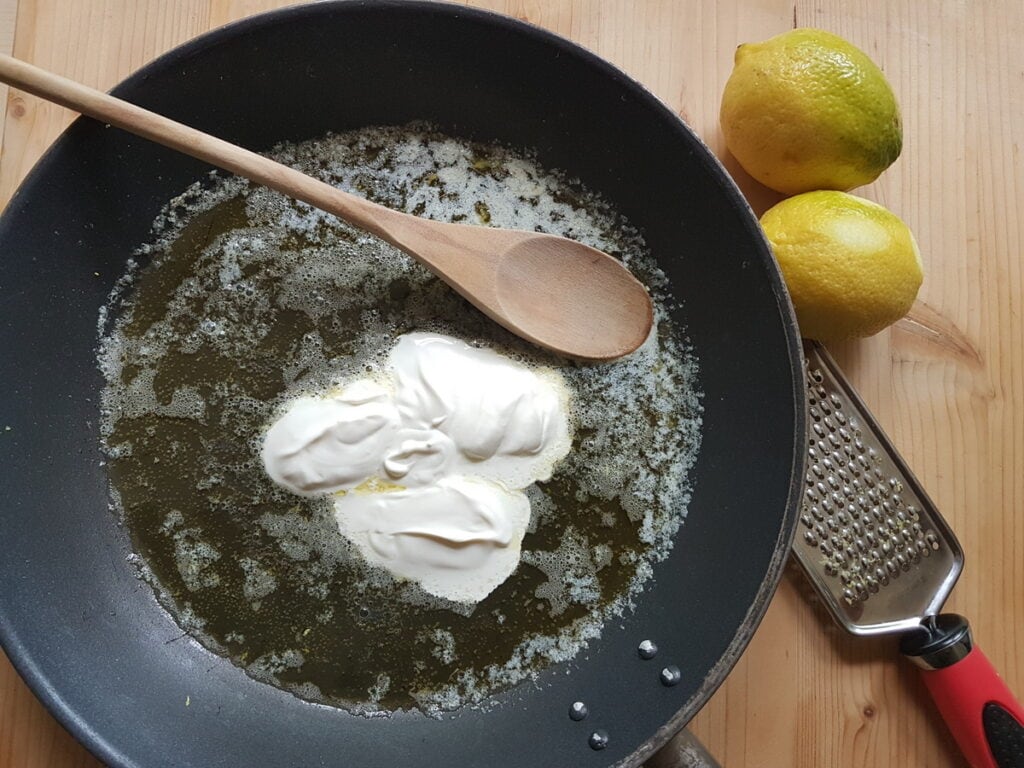 Different versions of pasta al limone.
It is of no surprise that lemons are a traditional ingredient in the local cuisine in this part of Italy. They are used in both sweet and savoury dishes, the most famous of the latter is probably pasta al limone! In Amalfi, they even put lemon in their coffee!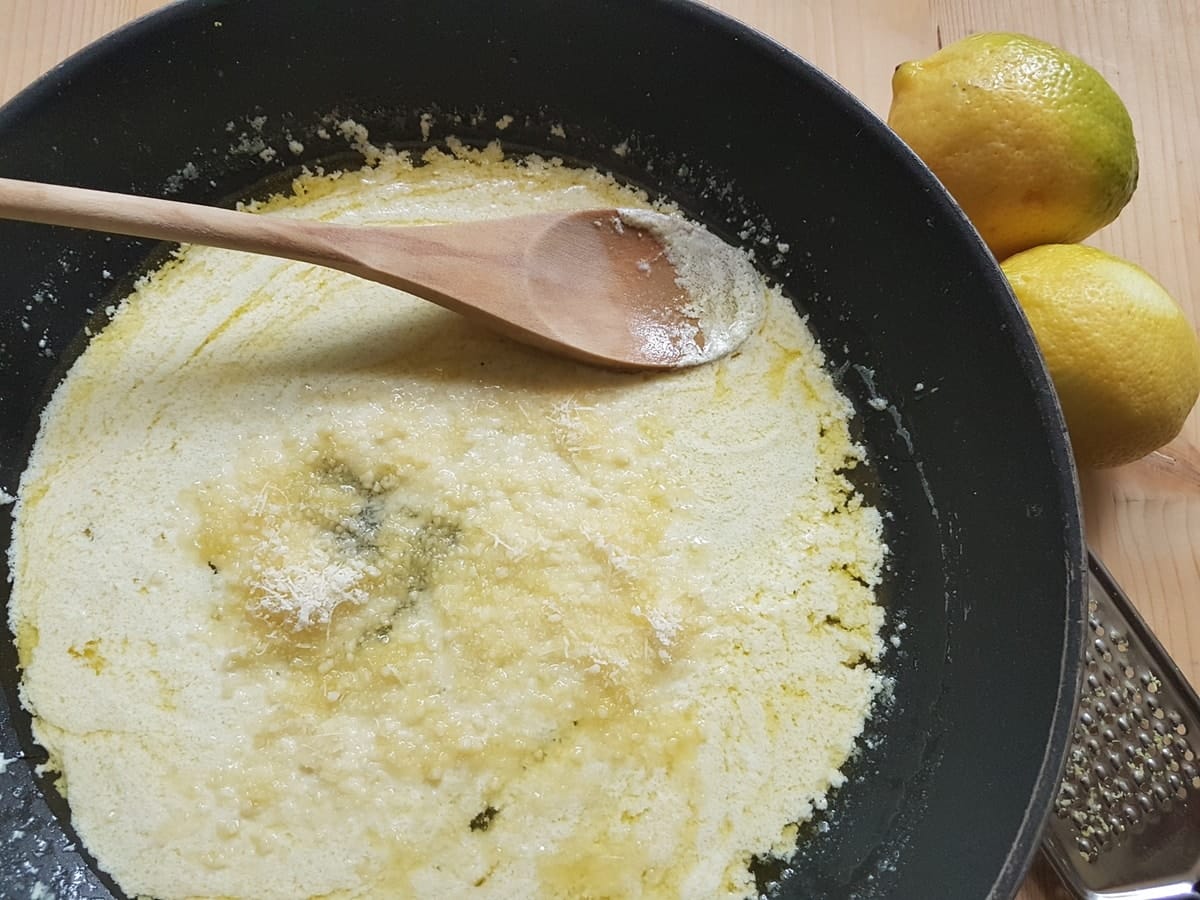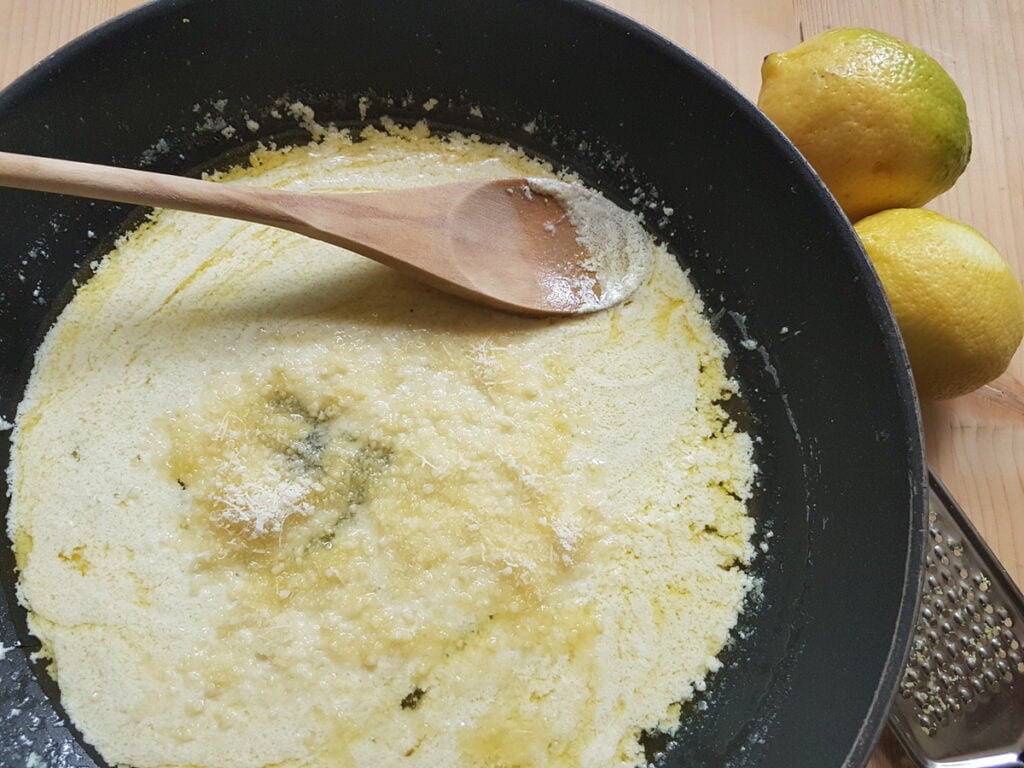 There are different versions of this recipe; with cream and without cream or with goat cheese or ricotta instead. I have already posted a recipe for spaghetti al limone with ricotta, which is a wonderful no cook recipe (You only have to cook the pasta!). When it comes to herbs, some cooks add thyme to pasta al limone, others parsley and some people use basil. Also garlic is included in some recipes and not in others!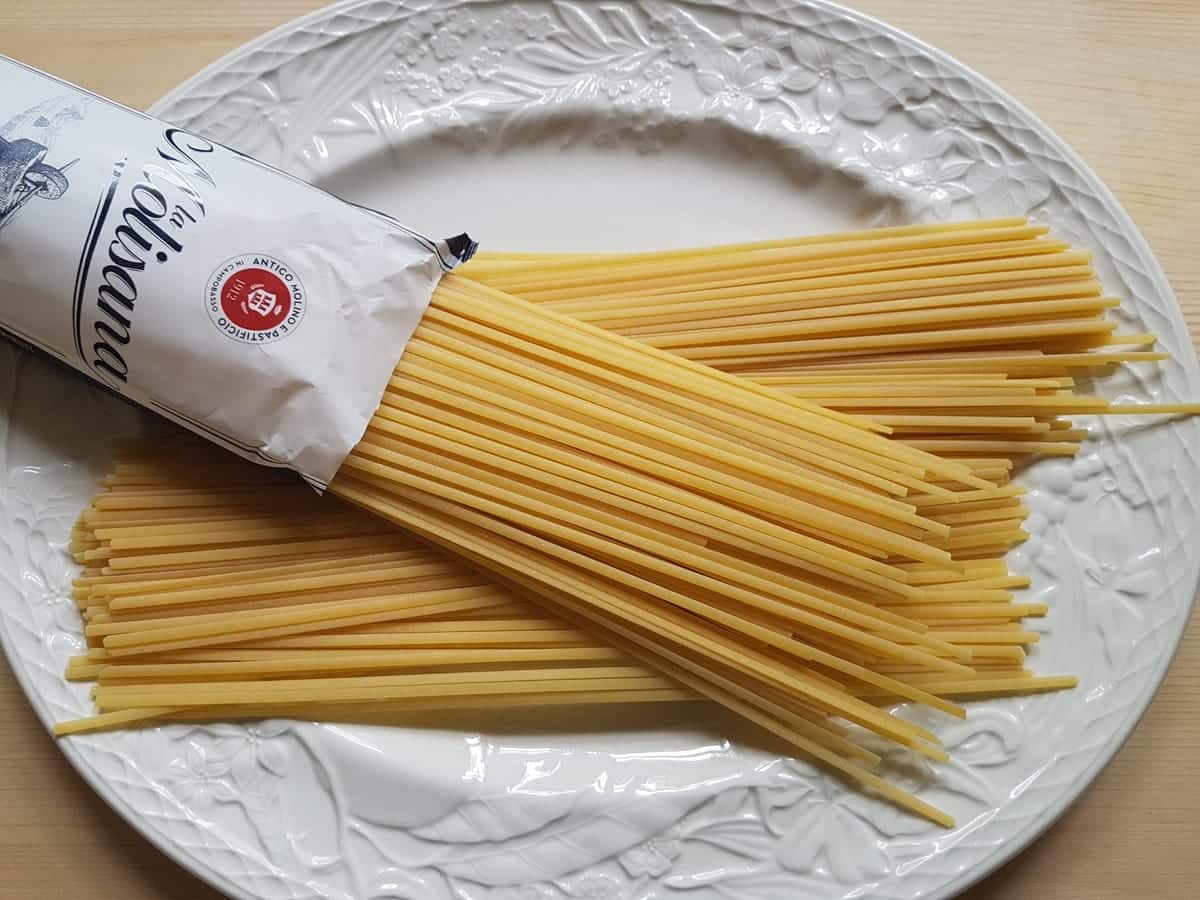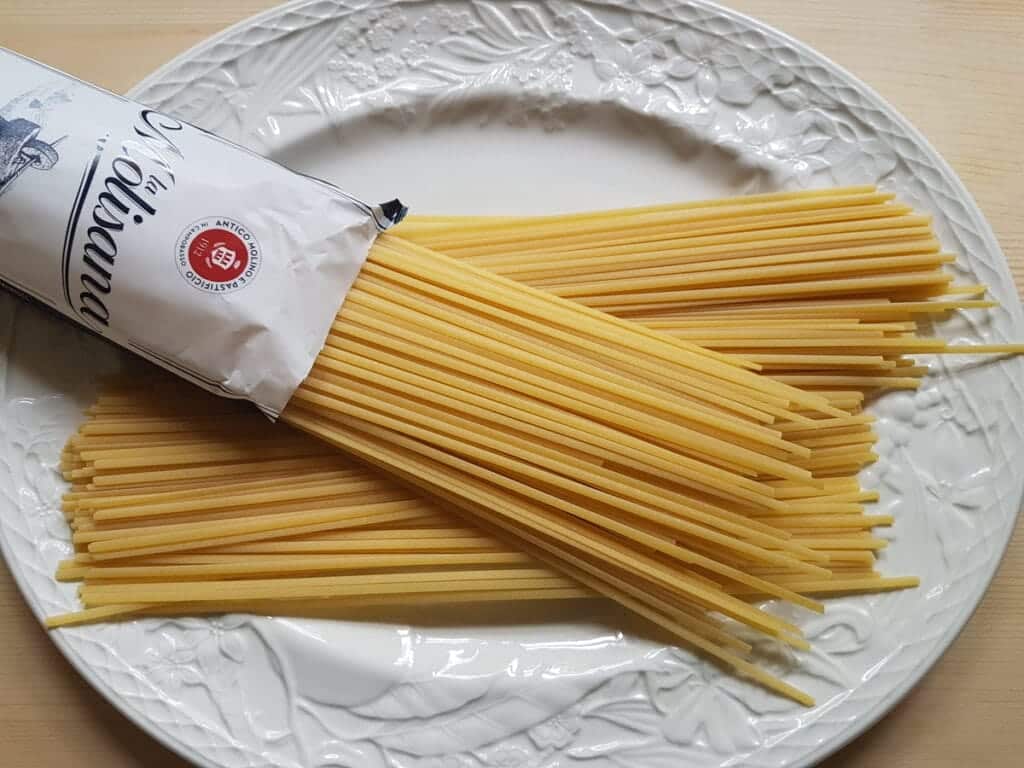 This version of pasta al limone is with just heavy cream, Parmigiano, parsley, lemons and butter. So, just a few ingredients and although the sauce does need to be cooked, it takes only 5-10 minutes. Consequently, the whole dish can be ready in the time it takes to boil a pot of water and cook the pasta.
Other types of lemons.
If you can't find Sorrento or Amalfi lemons, then try to use organic untreated or unwaxed lemons. The skin of other lemons isn't really edible as they have been sprayed with pesticides or covered in a fungicide wax. I have read that you can just wash them with soap and water but I think if you're using the zest, better not to buy non-organic fruit. Also, don't forget not to remove any of the white pith when you grate or peel the lemons because this has a bitter taste and will spoil the flavour of the sauce!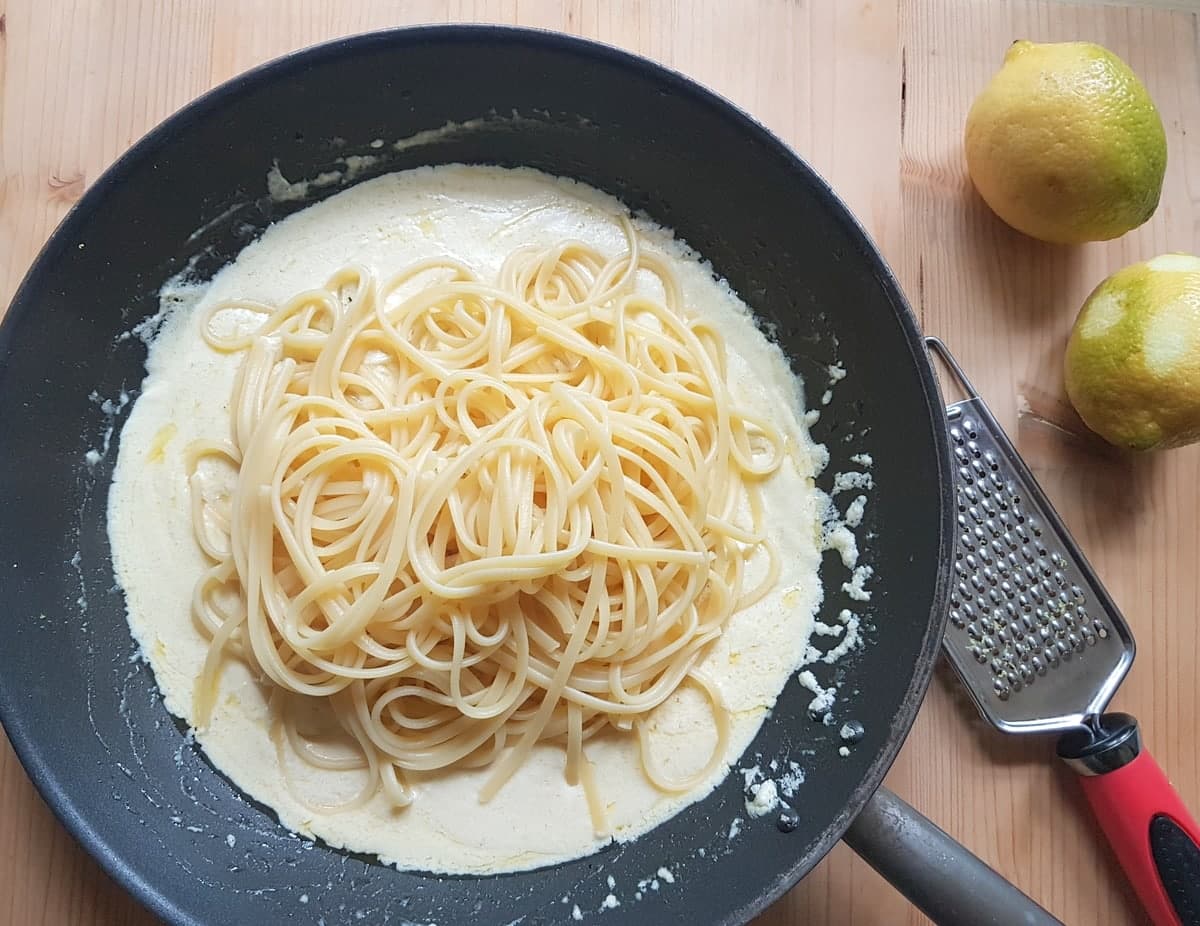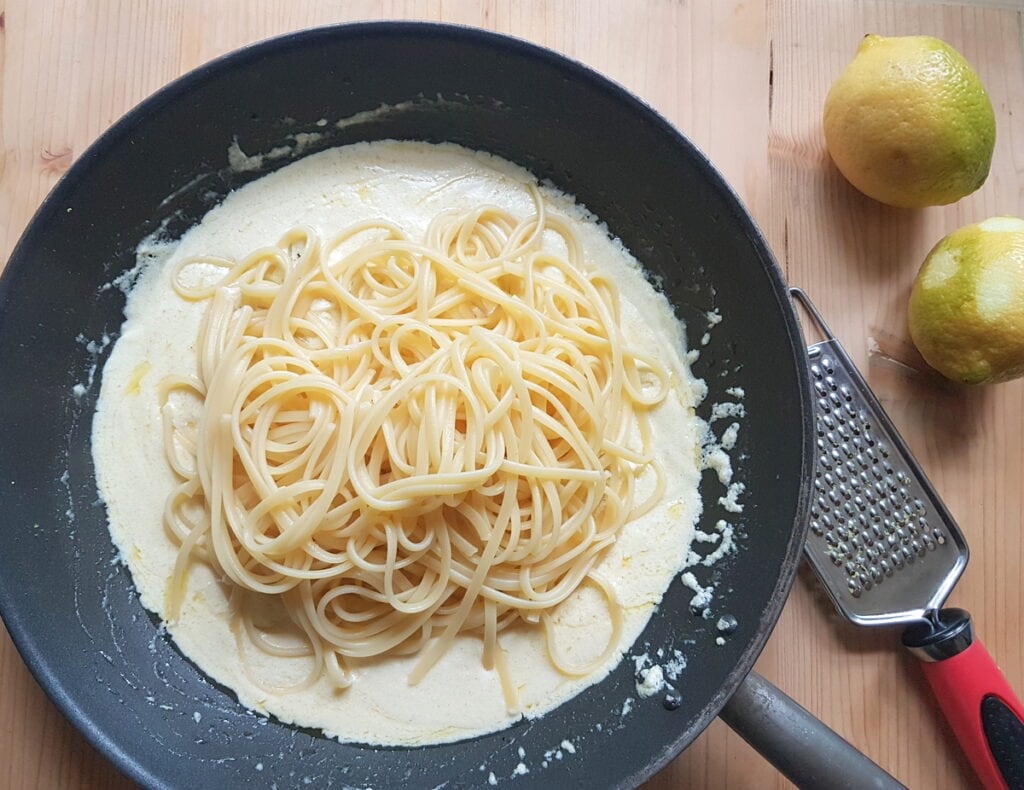 The pasta.
Traditionally this recipe is made with spaghetti or tagliolini, but many people use linguine too. I actually prefer linguine, especially with a creamy sauce. Linguine has more surface area for the sauce to cling to. In addition, if you use linguine that has been bronze drawn (meaning made using bronze dies) it's more porous, so absorbs more sauce too.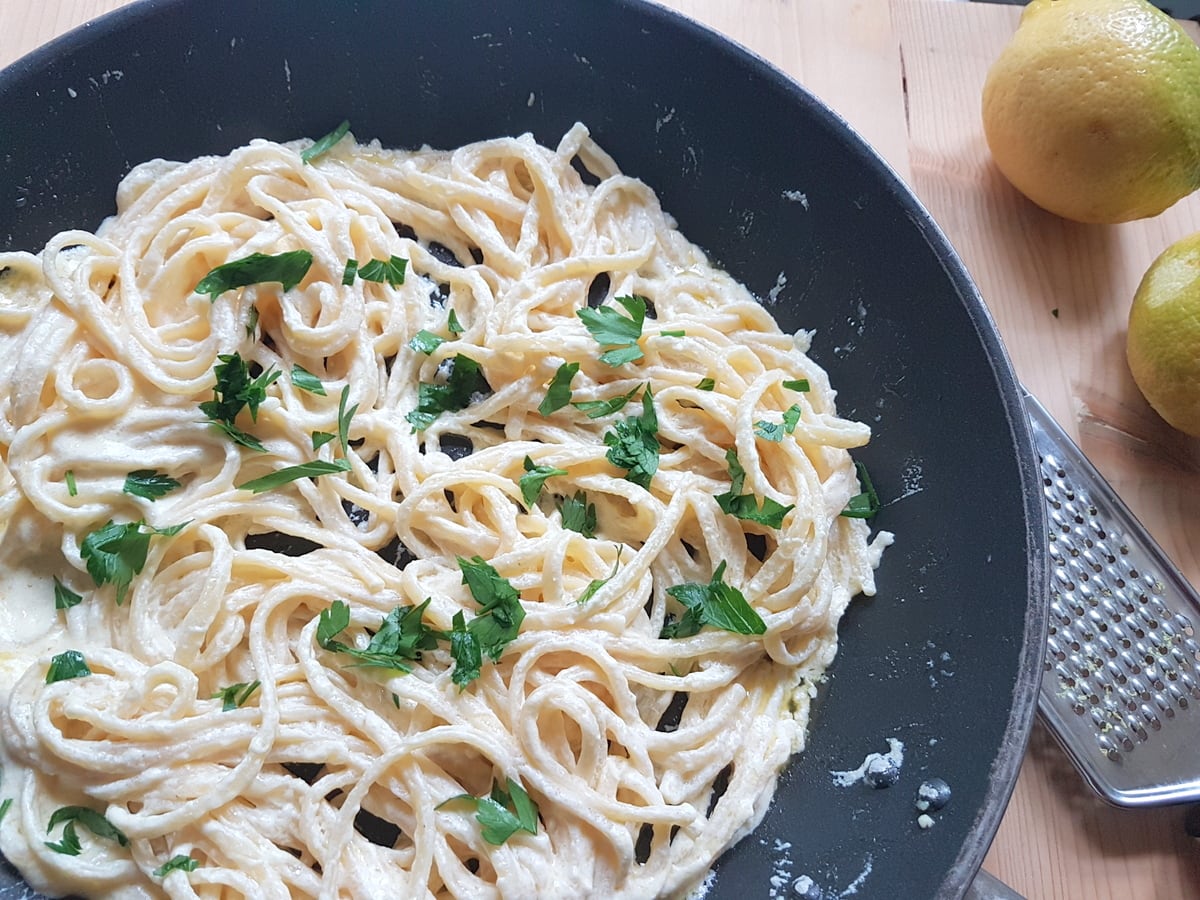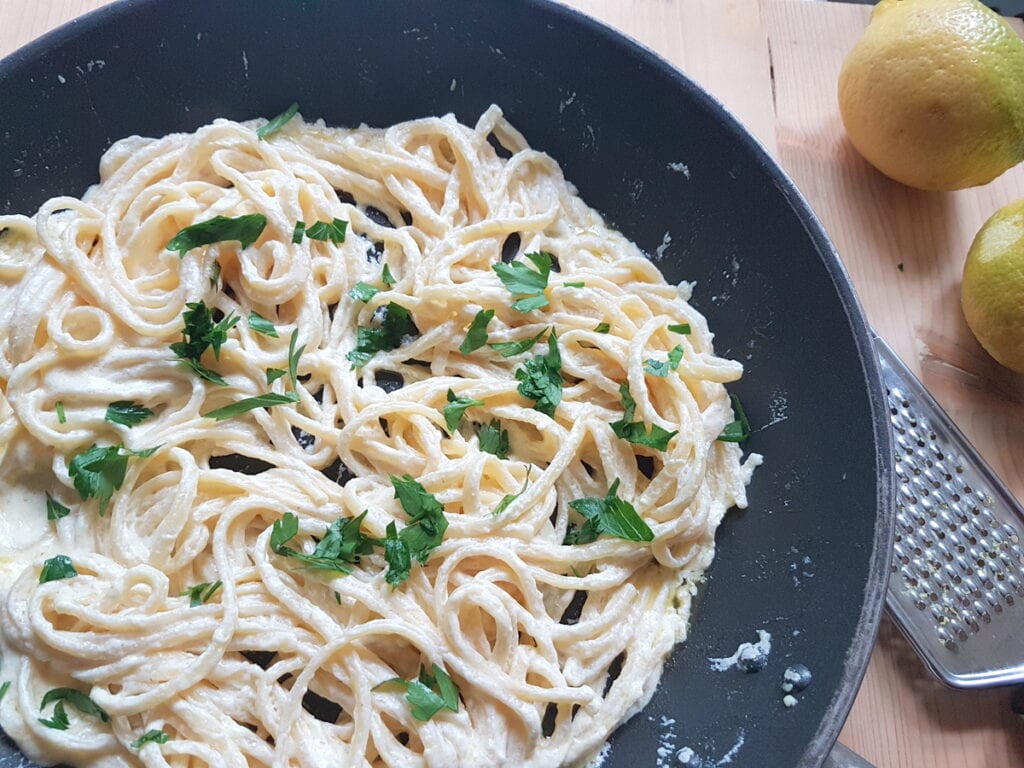 A sunny dish for sunny weather!
This is a perfect summer weather dish. Firstly because even though it contains cream it's not heavy and the lemon adds such a wonderful summery flavour. Secondly, it takes very little time to make, which is great on hot days when you don't want to spend too long in the kitchen!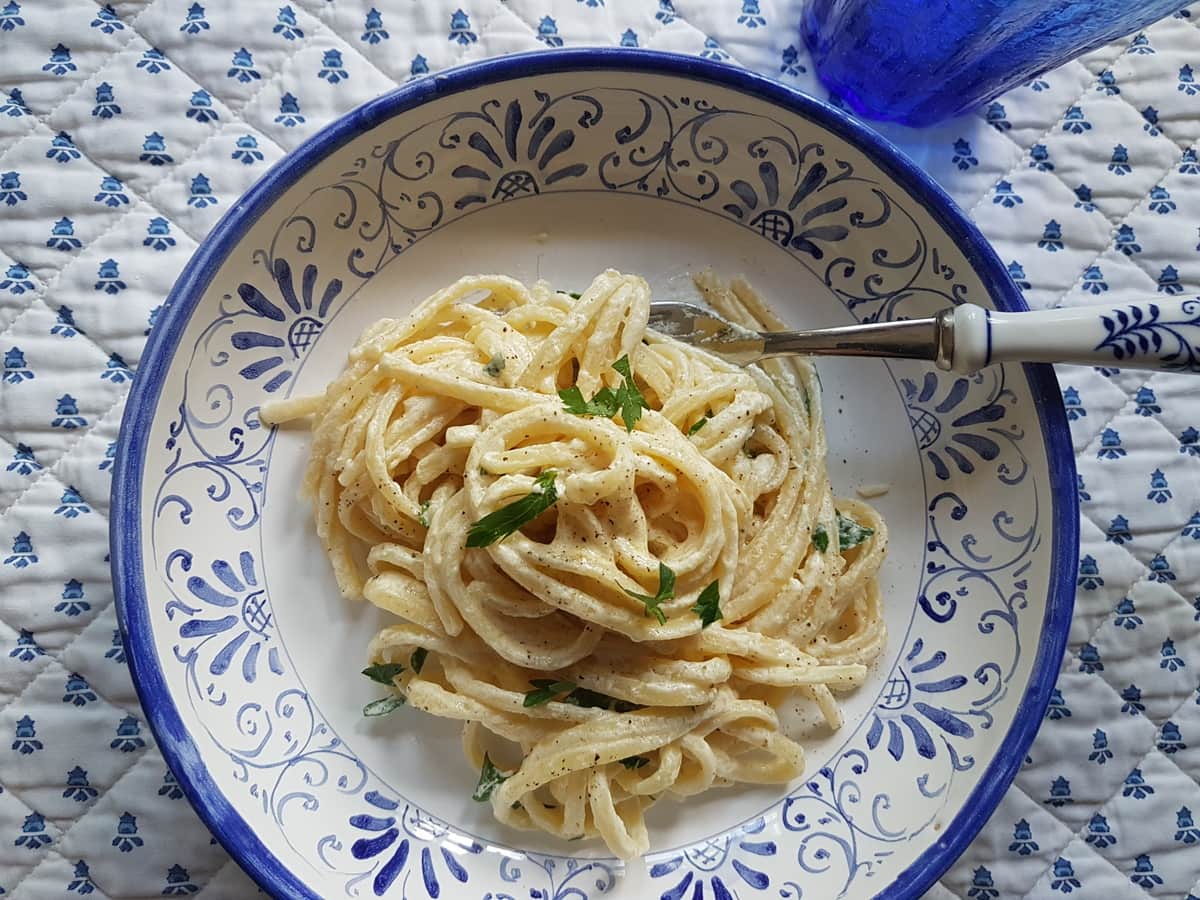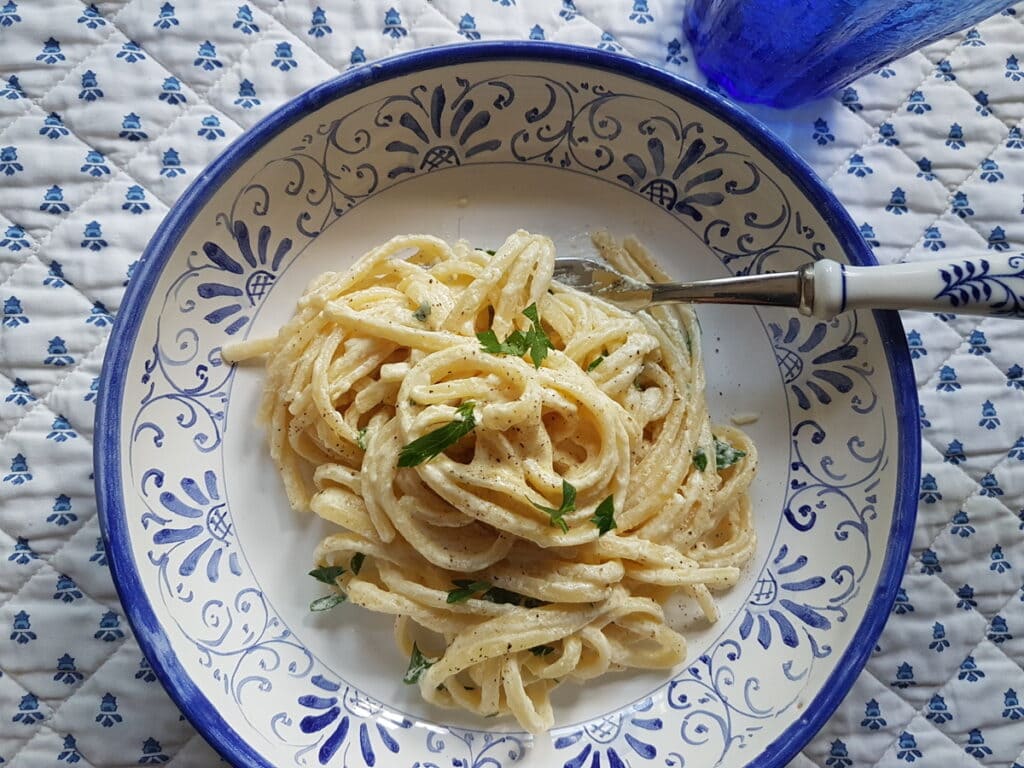 If you make this recipe I'd love to hear how it turns out and if you liked it. Please leave a comment here on the blog or on The Pasta Project Facebook page. Looking forward to hearing from you!
Buon appetito!
You may like to take a look at these other pasta with lemon recipes. Each is made in a different way.
Save this recipe for later?
If you want to save this creamy linguine pasta al limone recipe for later, you can print it, bookmark this page or save it to Pinterest.
Want to know more about my life in Italy? Why not subscribe to my newsletter? New subscribers get a free series of recipe e-books too!
This recipe was originally published in 2018 but has been updated.
Pin for Later!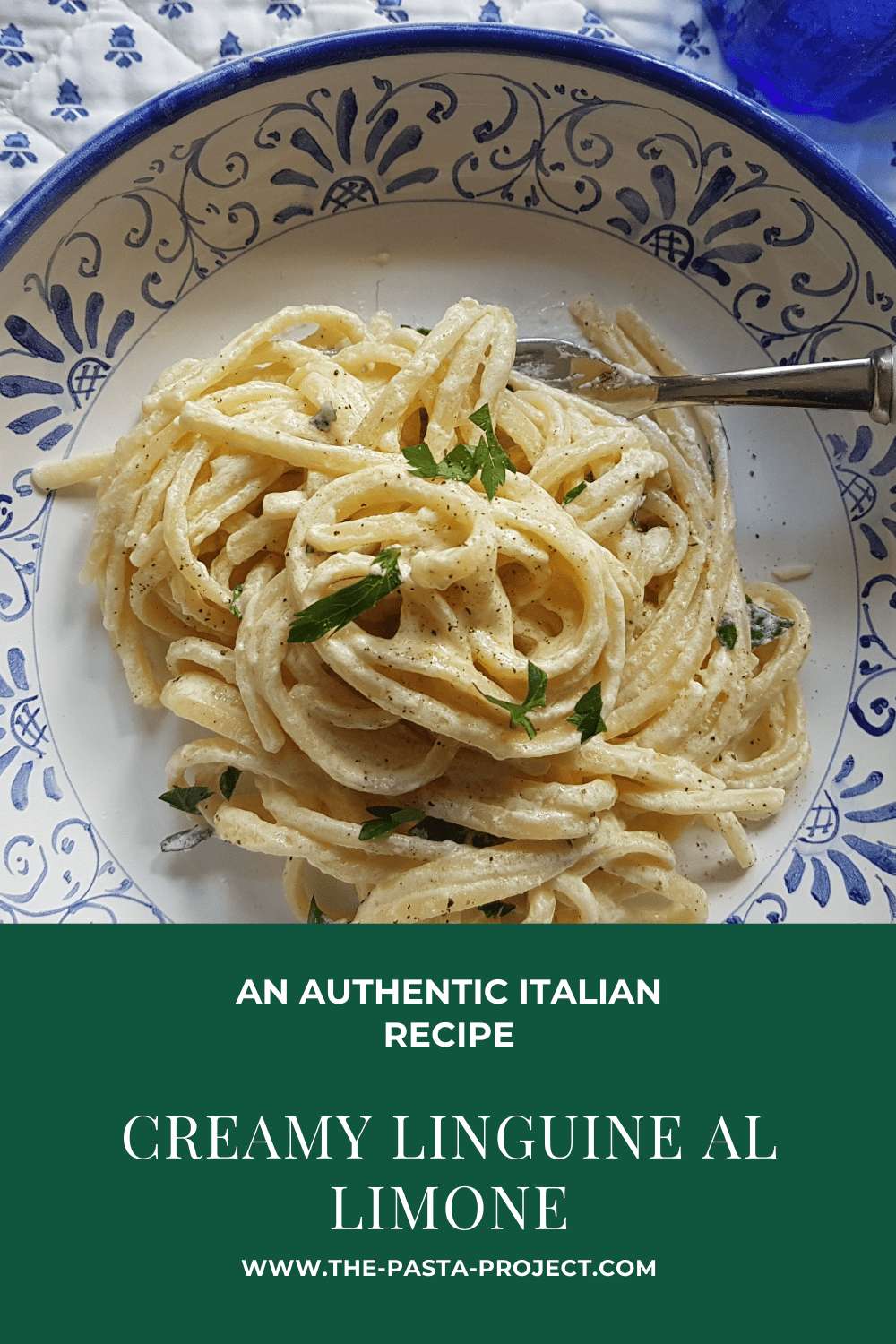 If you are interested in learning how to make homemade pasta and different types of gnocchi, check out my shop page for some great video online courses from my friends in Rome! Nothing beats learning to make pasta from Italians! Plus while you're there why not order a copy of my autumn/winter pasta recipes cookbook!?