Pasta Salad:Crudaiola Barese.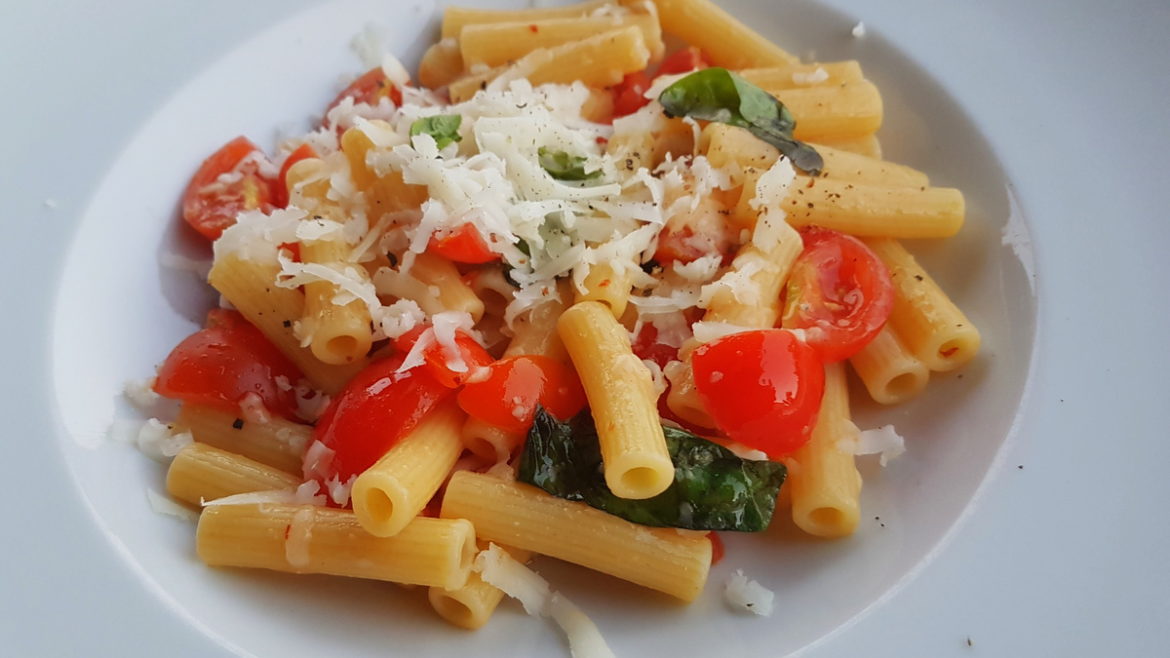 Summer has arrived in Italy and even here in the north, where I live, the temperatures are already around 30 degrees! It's pasta salad time! Pasta salad is an incredibly versatile and healthy dish. It can be eaten as a one-plate light meal, as part of a cold buffet, at a picnic or as a light first course as is often the case here in Italy, especially in the south. (go straight to recipe)
And when the temperatures rise, the need to cook without much effort or hours in the kitchen increases too, as does the desire for light meals. In fact, many Italian summer recipes are extremely simple to make and easy on the digestion.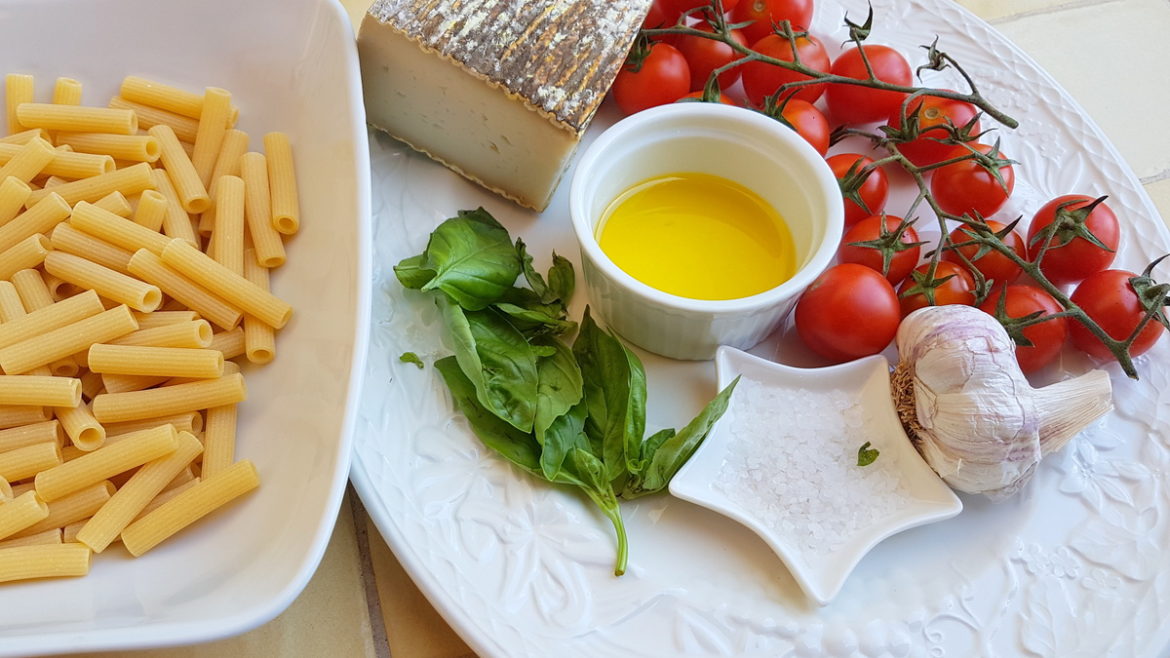 This pasta salad is super simple. It's a white, red and green dish, which for me are the ubiquitous colours of Italian cuisine. Italians call these colours 'il tricolore' because they are, in fact, the colours of the Italian flag. Patriotic cooking!
This salad is called Crudaiola Barese and comes from Bari in Puglia. It is made with fresh cherry tomatoes, a clove of garlic, fresh basil, a sprinkling of hard ricotta called Marzotica and lots of extra virgin olive oil, along with a popular pasta in Puglia such as orecchiette, sedani, cavatelli, penne or rigatoni. I used sedani rigati.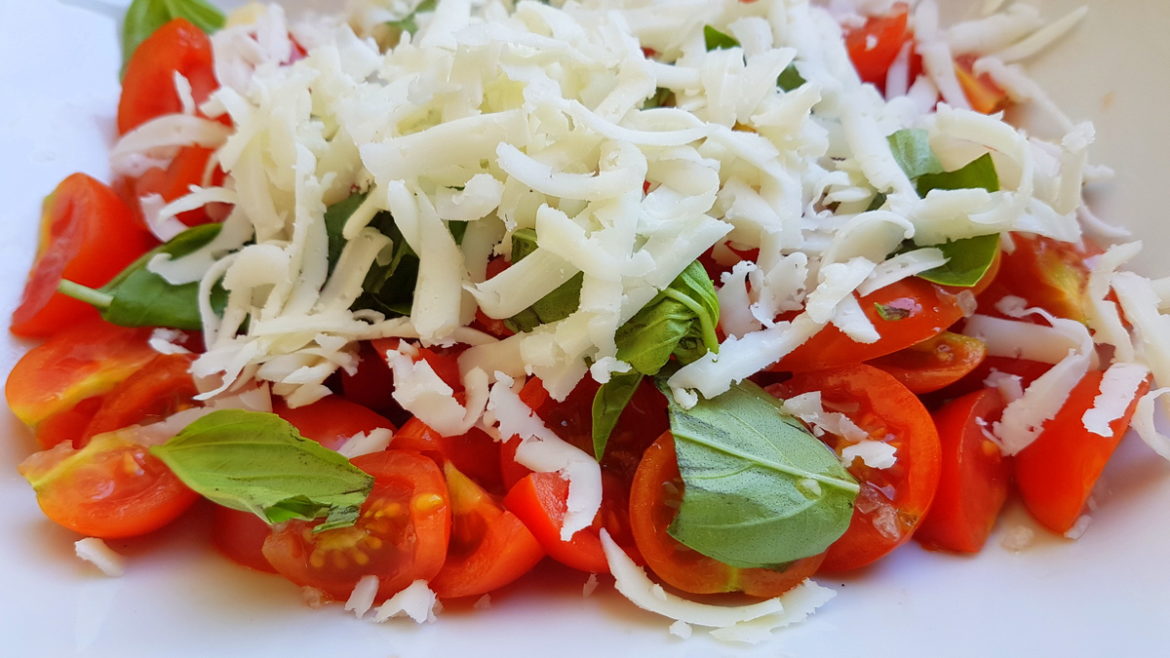 So simple yet so tasty!
One could almost call this a 'non-recipe' because it is so easy to do. In Bari, it is apparently a very common dish. However, I have read that some chefs and restaurants now vary the ingredients slightly, perhaps to make it look or sound more elegant or sophisticated. Personally I love the simple original recipe.
Of course, the local ingredients used in Puglia; such as the type of oil, hard ricotta and tomatoes, give this dish a particular flavour which is difficult to produce exactly unless you have those actual ingredients. However, I have made this pasta salad with the tomatoes, olive oil and hard ricotta which I can buy here in the north and the result is divine! I think the most important thing is that the ingredients are of good quality, fresh and, if possible, organic.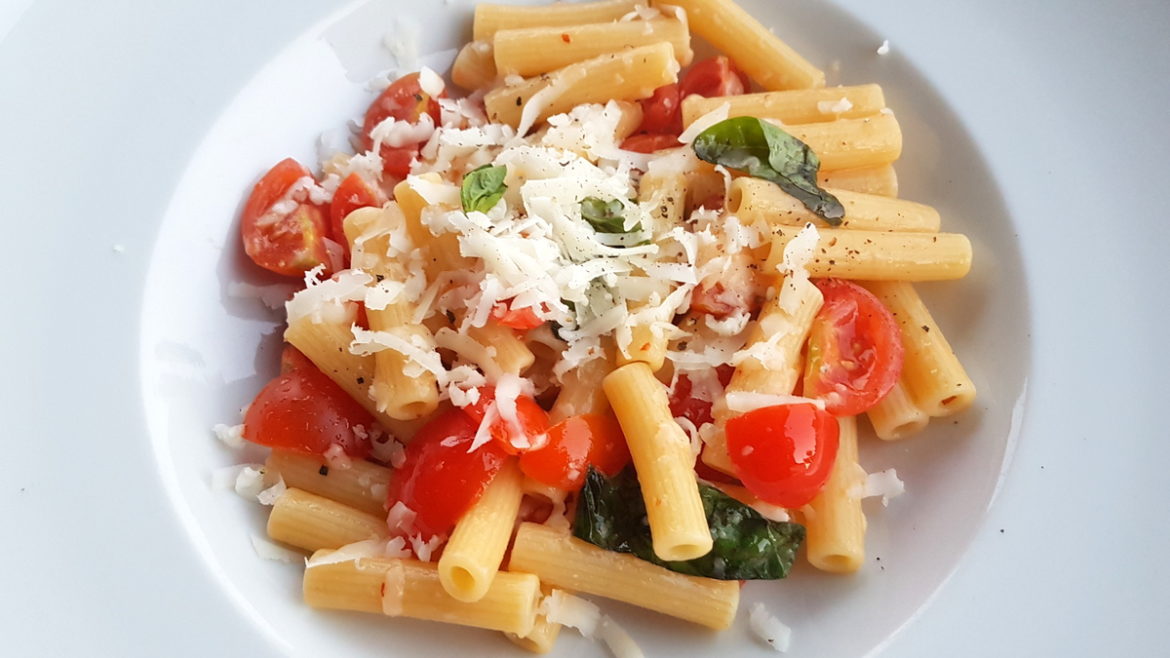 See the recipe on the next page! I hope you enjoy it and please do share the recipe with friends if you think they'll like it too.
Buon Appetito!