Caccavelle; Giant Pasta Shells from Gragnano, Naples.
Caccavelle, which means pots in Neapolitan dialect, are an amazing type of giant pasta shell produced by an artisan pasta maker in Gragnano, Naples called 'La Fabbrica della Pasta Gragnano' (the Gragnano Pasta Factory).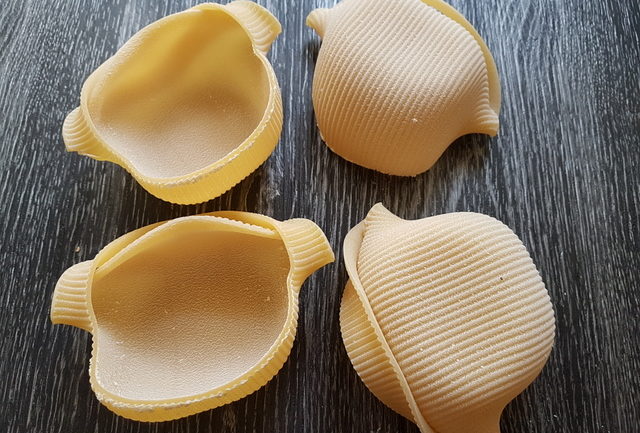 The largest pasta in the world!
Known as the largest pasta in the world, each 'caccavella' weighs 50 grams and is 9 cm in diameter and 6 in height. Because of the size and shape of these giant pasta shells, caccavelle are usually served stuffed in single portions.
According to the producers, the most typical way to serve caccavelle is with a filling of tomato sauce, mozzarella, minced meat and ricotta. Known as 'alla sorrentina', this is one of the most traditional baked pasta recipes of Campania. There are however different versions of 'alla Sorrentina'; with meat and without. Another traditional alla Sorrentina recipe here on the Pasta Project is gnocchi alla Sorrentina, which is typically made without meat.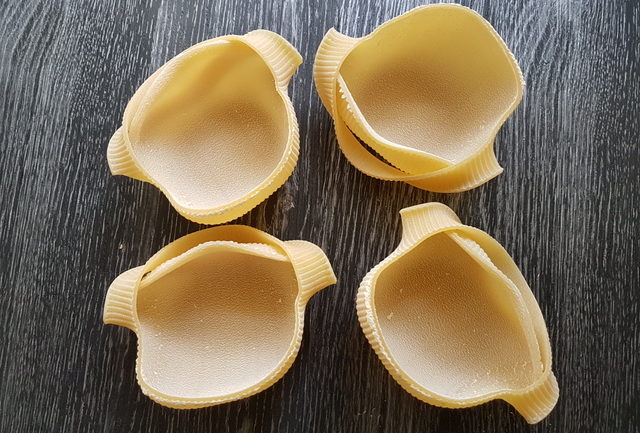 Pasta di Gragnano.
Located between the Lattari Mountains and the Amalfi coast, Gragnano is a hilltop town near Naples that is famous for its dried pasta production and in fact, high up on my must-visit list. Gragnano is one of the first places in Italy where pasta was produced commercially and today pasta di Gragnano is considered by many to be the best dried pasta in Italy.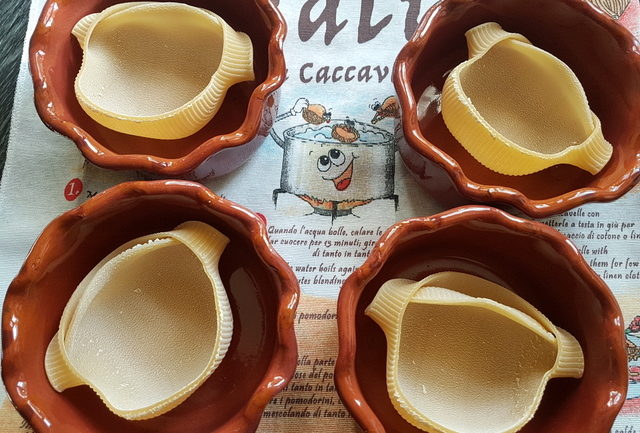 One of the reasons this pasta is so good is the climate. Apparently, Gragnano boasts a micro-climate with the right combination of wind, sun, and humidity for wheat growing and pasta making. In fact, in the 1700s, the king of Napoli declared that the only two places suitable to cultivate wheat were Gragnano and Naples!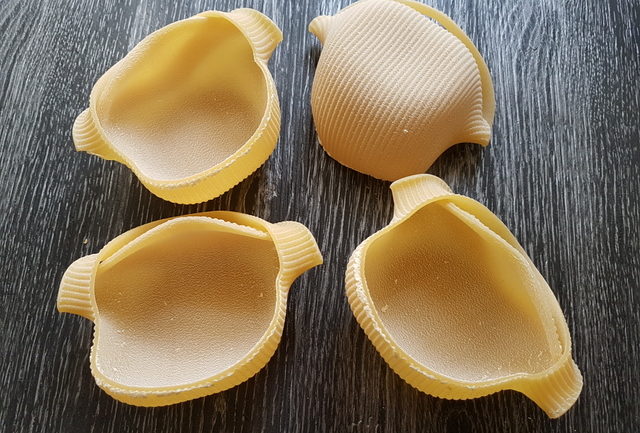 The second reason pasta di Gragnano is so good is that it is regulated by strict standards of production. In 2013, the European Union gave PGI (Protected Geographical Indication) certification to pasta made under the name 'Pasta di Gragnano'. For pasta to qualify for this certification, it must be produced in a legally defined area and also be made with durum wheat flour mixed with the calcium-poor water of the Lattari Mountains. In addition, the dough has to be extruded through bronze dies and dried at low temperatures in the mountain air.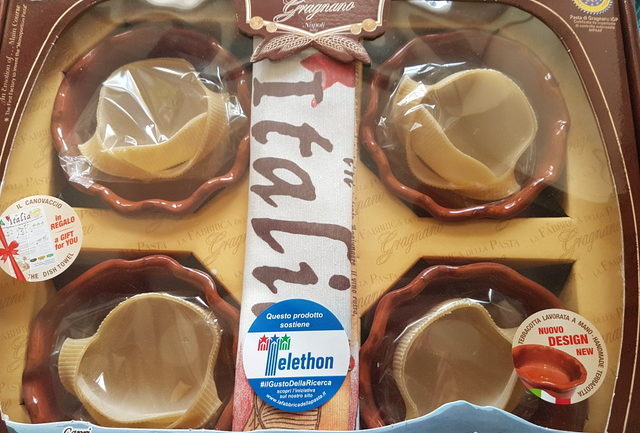 Where to find Caccavelle.
There are a number of companies in Gragnano producing 'pasta di Gragnano' in different shapes. However, as far as I could ascertain only the Gragnano Pasta Factory make caccavelle. I found this pasta online. I ordered it with the typical glazed terracotta pots that it is usually cooked and served in. It was so good, I'm planning to order some more as soon as possible. I know this pasta can be ordered from some Italian food importers or stores. Alternatively you can connect with the producers on their Facebook page to see where it sells or can be ordered from.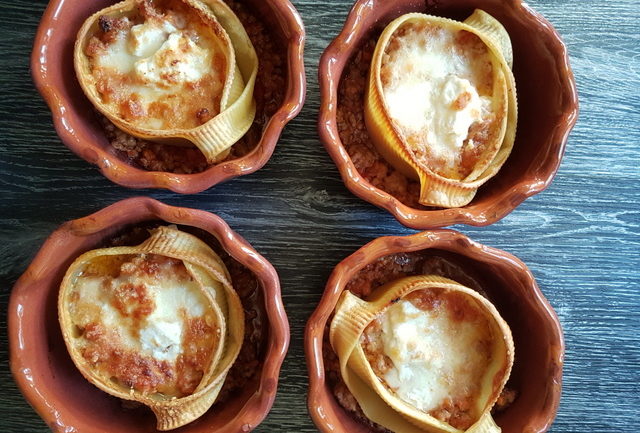 The first recipe I cooked using these amazing giant pasta shells was the one mentioned above 'alla Sorrentina' with meat. However, the company that produces caccavelle has a number of recommended recipes which I would like to try too. Top of that list is caccavelle with stuffed artichokes and also with ham, mushrooms and béchamel. Yum!