Spicy Pasta with Nduja from Calabria
This tradional spicy pasta recipe comes from the Southern Italian region of Calabria. The sauce is very simple but really seriously flavourful. All you need is red onion, tomato passata and nduja, a local soft salume made with pork and peperoncino (red chili peppers). Luckily, these days, nduja (en-doo-ya) is available outside of Italy too. So, if you come across it, this pasta with nduja is definitely one to try!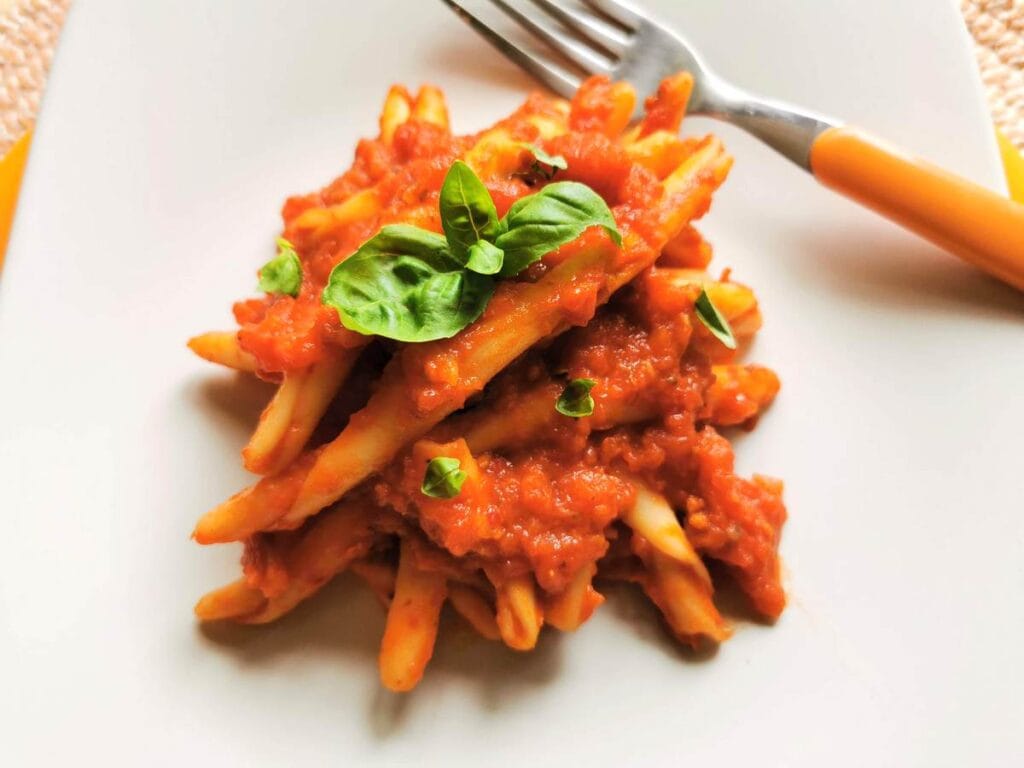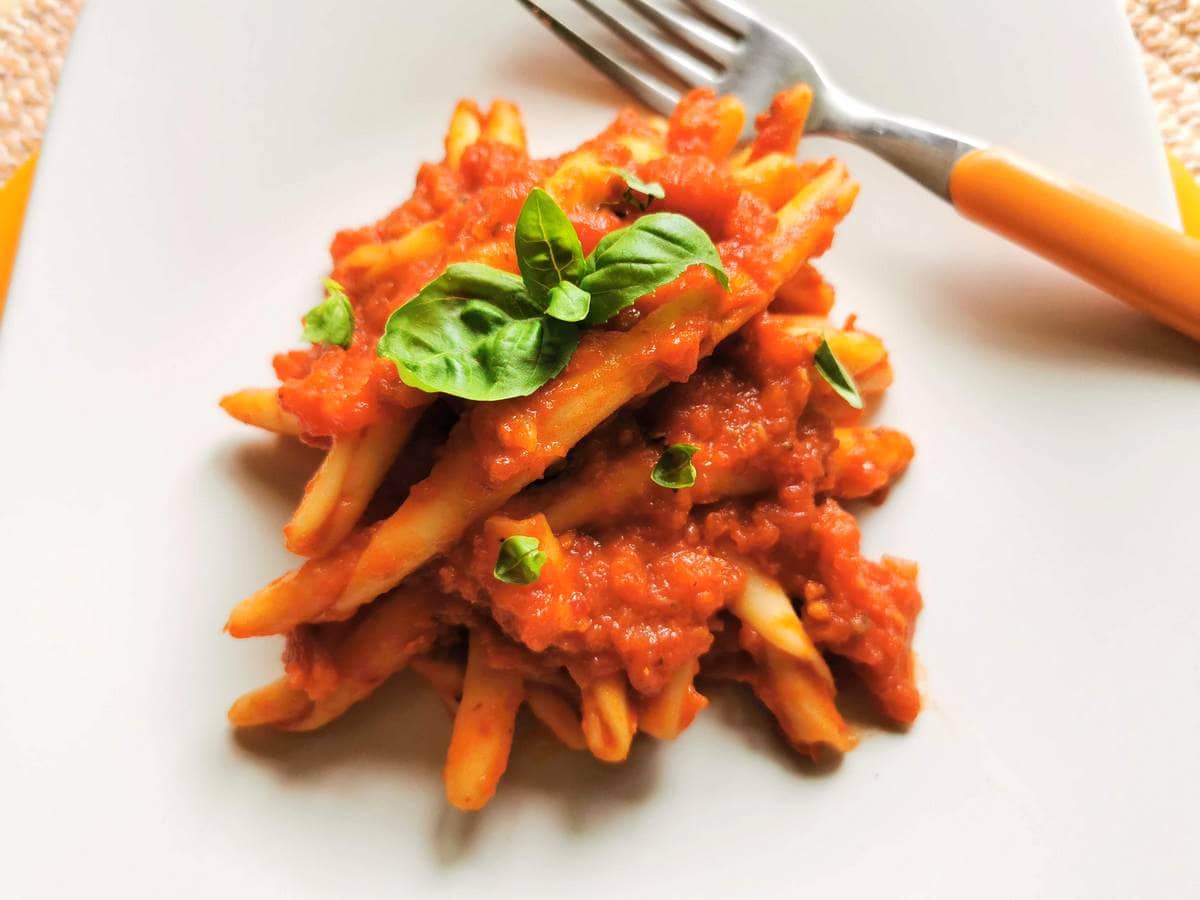 If you like spice, you'll love Nduja!
They say that in hot weather it's good to eat spicy food. Certainly, most countries where spicy food is popular have a hot climate. In Italy, the South is much warmer than the North and Southern Italians definitiely like their red chilli peppers, called peperoncini. One of the most well-known spicy foods from the Southern regions, particularly Calabria, is nduja.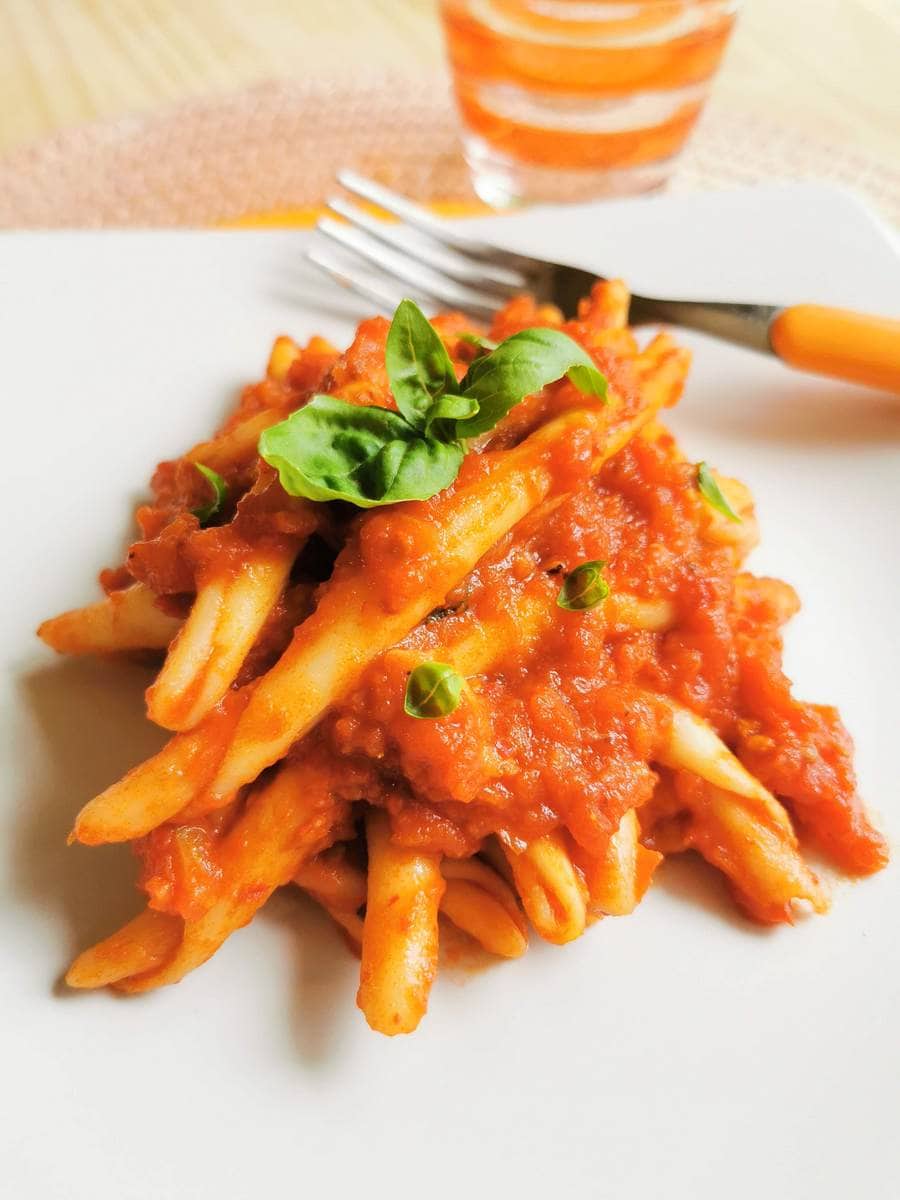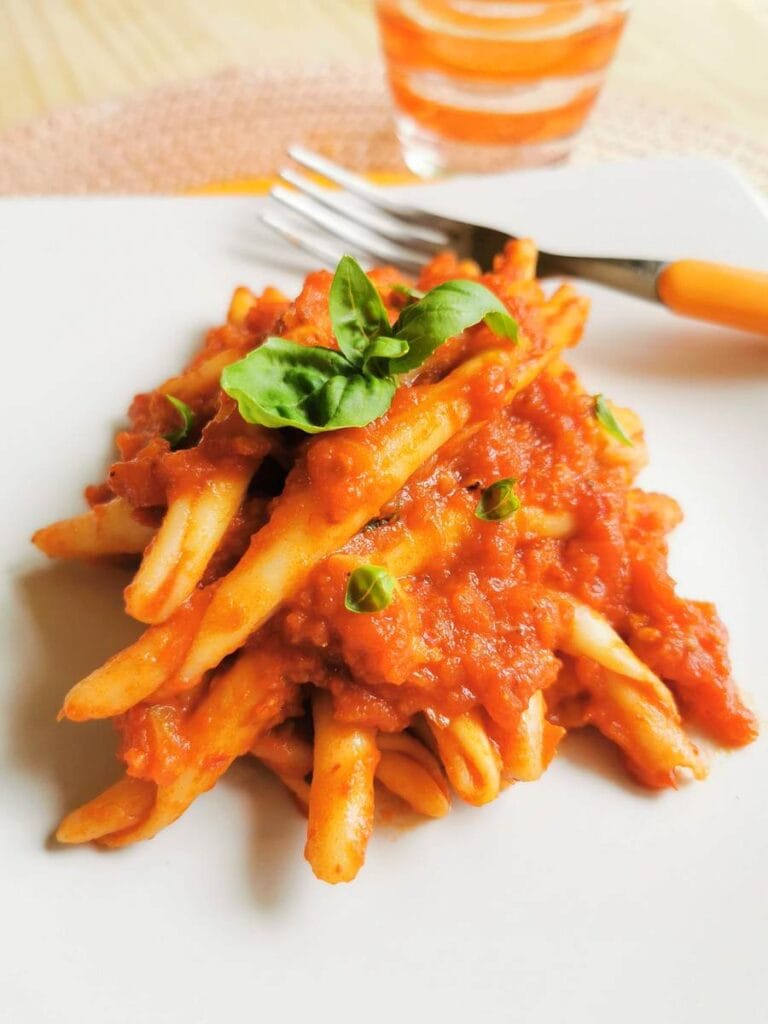 What exactly is Nduja?
Nduja is a soft, spicy, spreadable salume made with pork meat (typically from the throat, underbelly, head and shoulder), a bit of fat, salt and a lot of peperoncino. It is considered one of the most well-known, if not the most famous, of typical Calabrian foods. In fact, in Calabria there is a popular annual Nduja festival in the small village of Spilinga where this salume originates. The name 'nduja' comes from the french word 'andouille', which means sausage.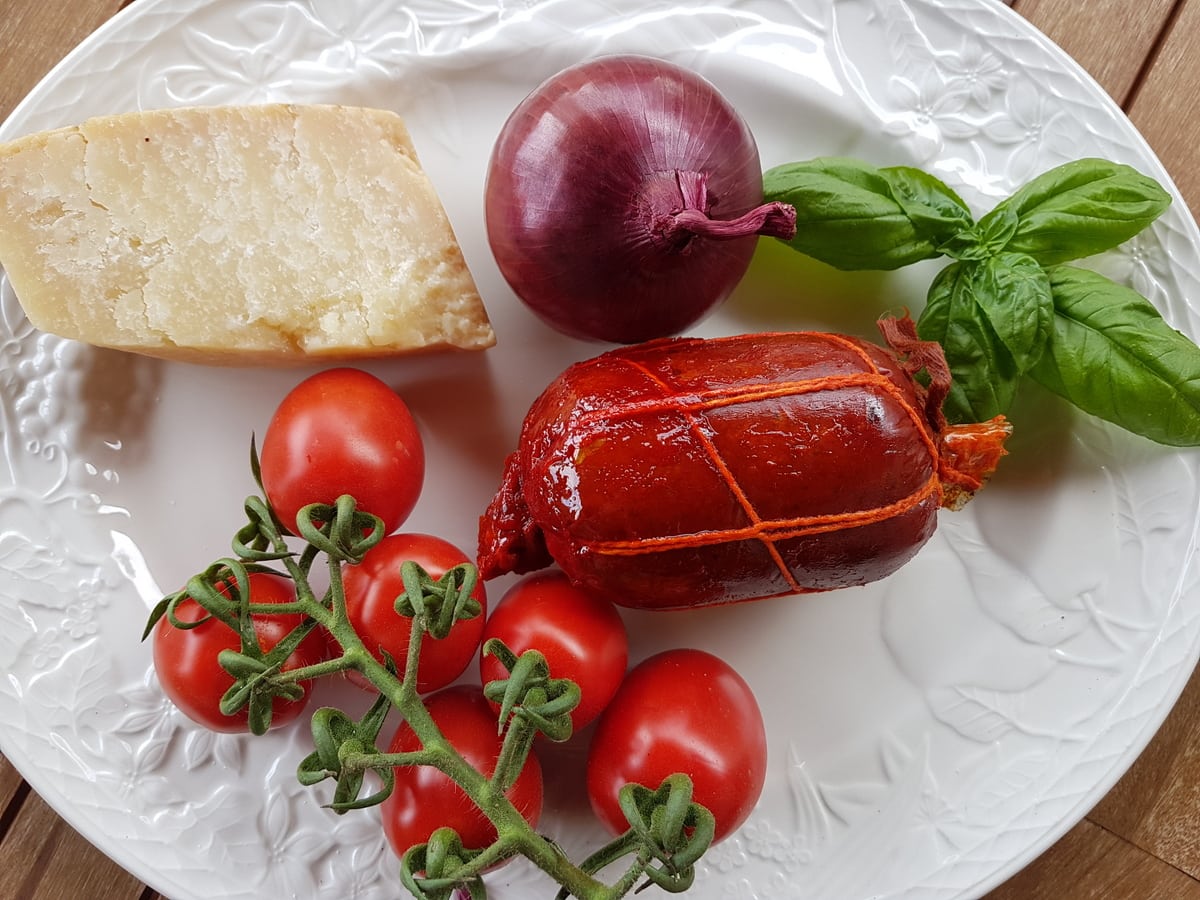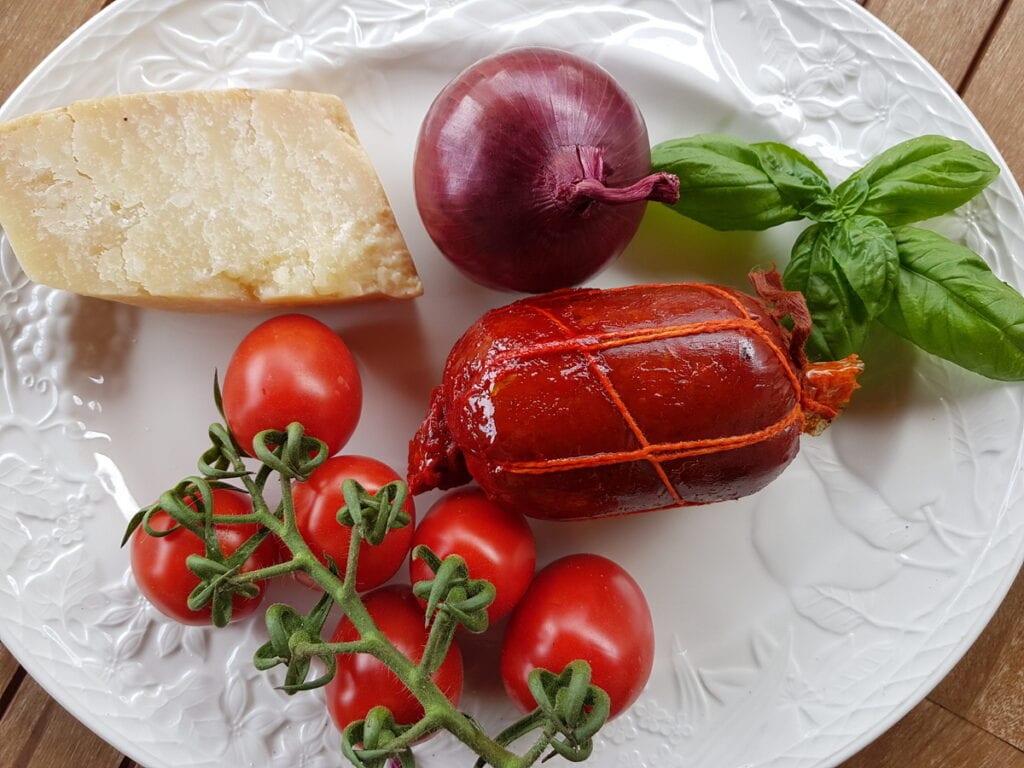 The origins of Nduja.
According to food historians nduja dates back to the early 19th century. The then King of Naples, Napoleon's brother-in-law Joachim Murat, introduced the Southern Italians to 'andouille', a sausage made with tripe. The Calabrese modified this French sausage using typical resources of the time and in keeping with the rural custom that no part of a pig should go to waste. The original nduja was made with pig fat, rind and offal, plus Calabrian red chili peppers. Of course, there's no rind or offal in nduja today.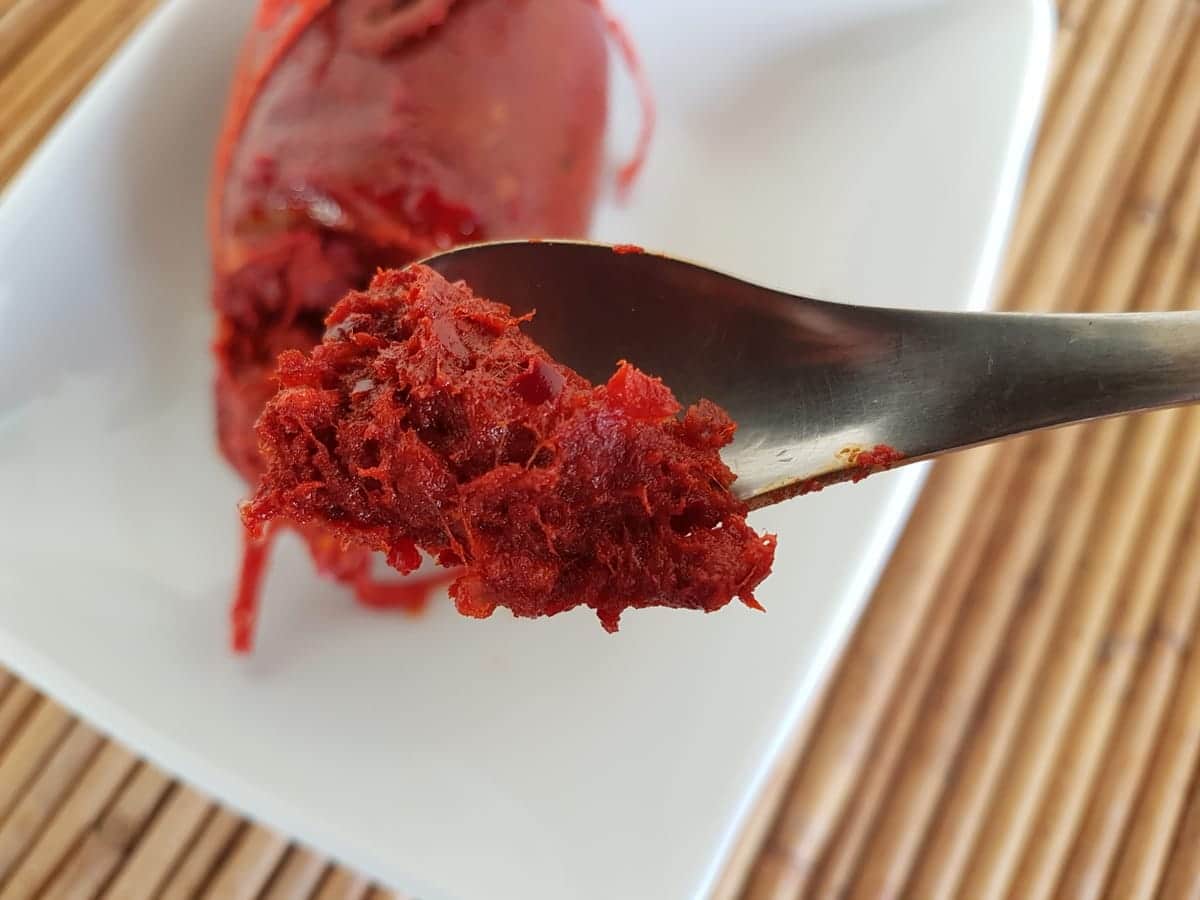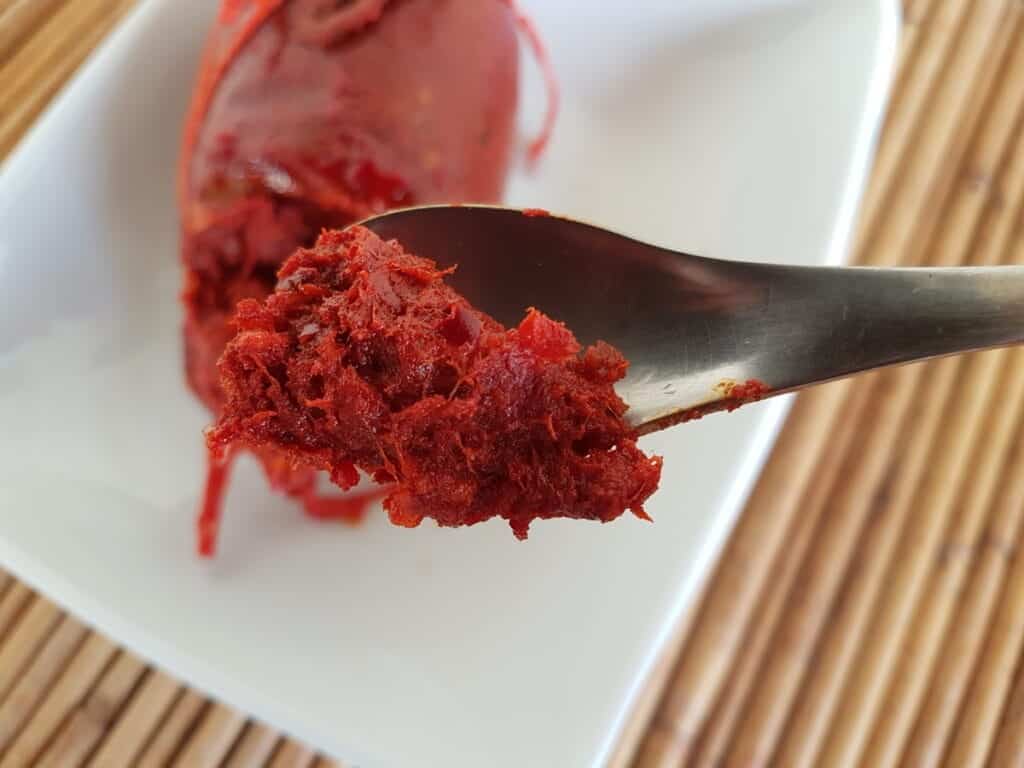 In general, nduja is really quite spicy. There is a 'sweet' version too, made with capsicums (nduja dolce). However, we love ours as spicy as it gets! Calabrians believe that nduja is an aphrodisiac because of all of the chilli pepper it contains. Whether that is true or not, I can't say but it has a unique intense flavour and certainly tastes wonderful. My Sicillian husband introduced me to it and I have been hooked ever since! And let's not forget that chilli peppers are good for your health and your heart!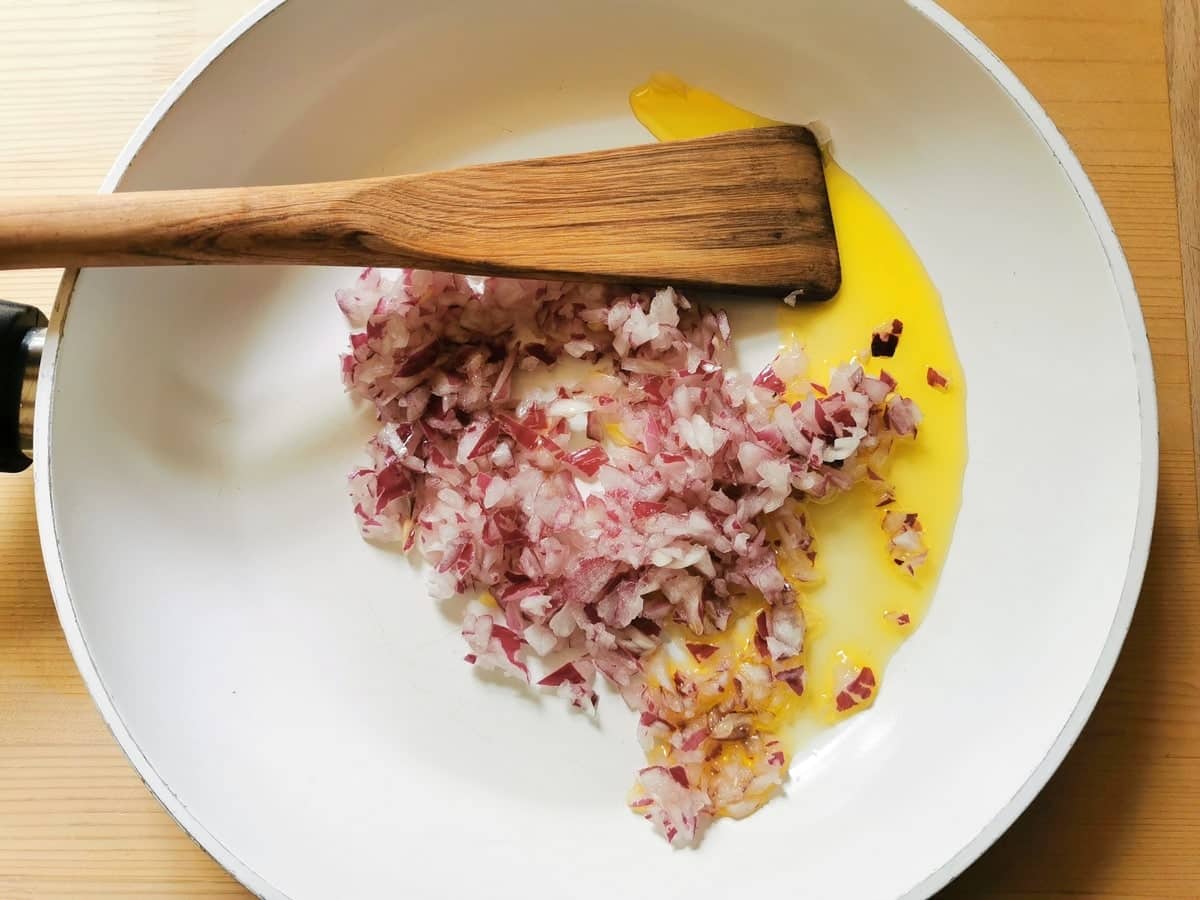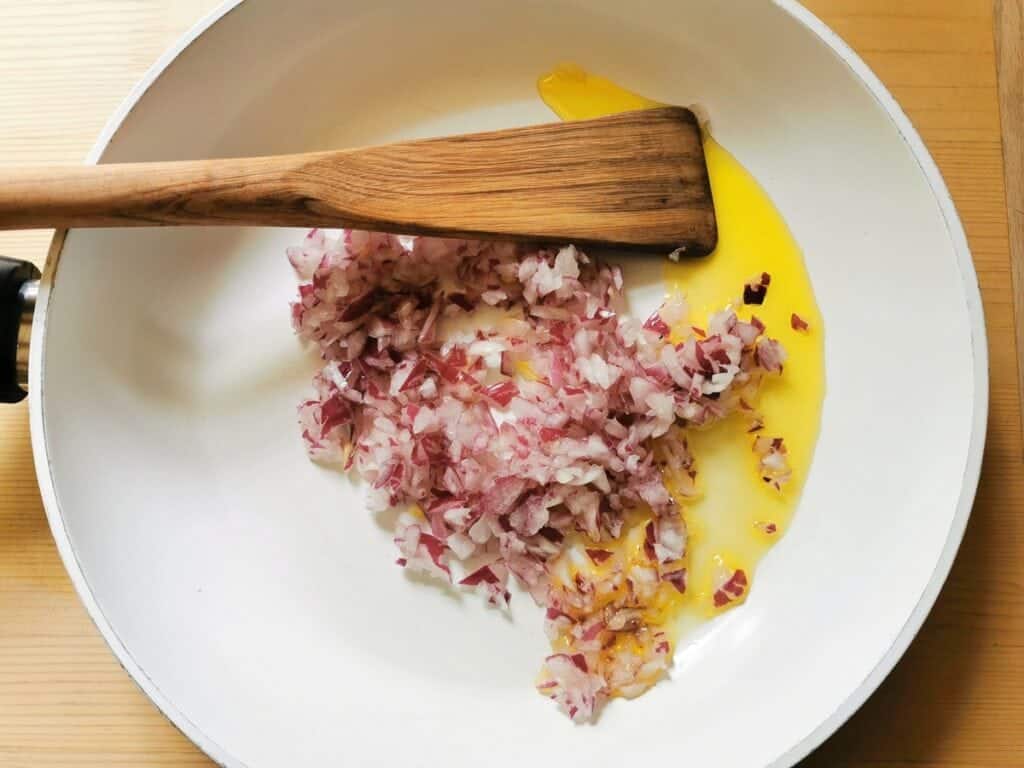 How is nduja made?
Nduja is made by grinding the pork meat and then kneading it together with salt and Calabrian peperoncino (chili pepper). This mixture is then made into a sausage by piping it into natural casings of pork intestinal lining. The sausage is then smoked slightly and allowed to rest and season for a number of months.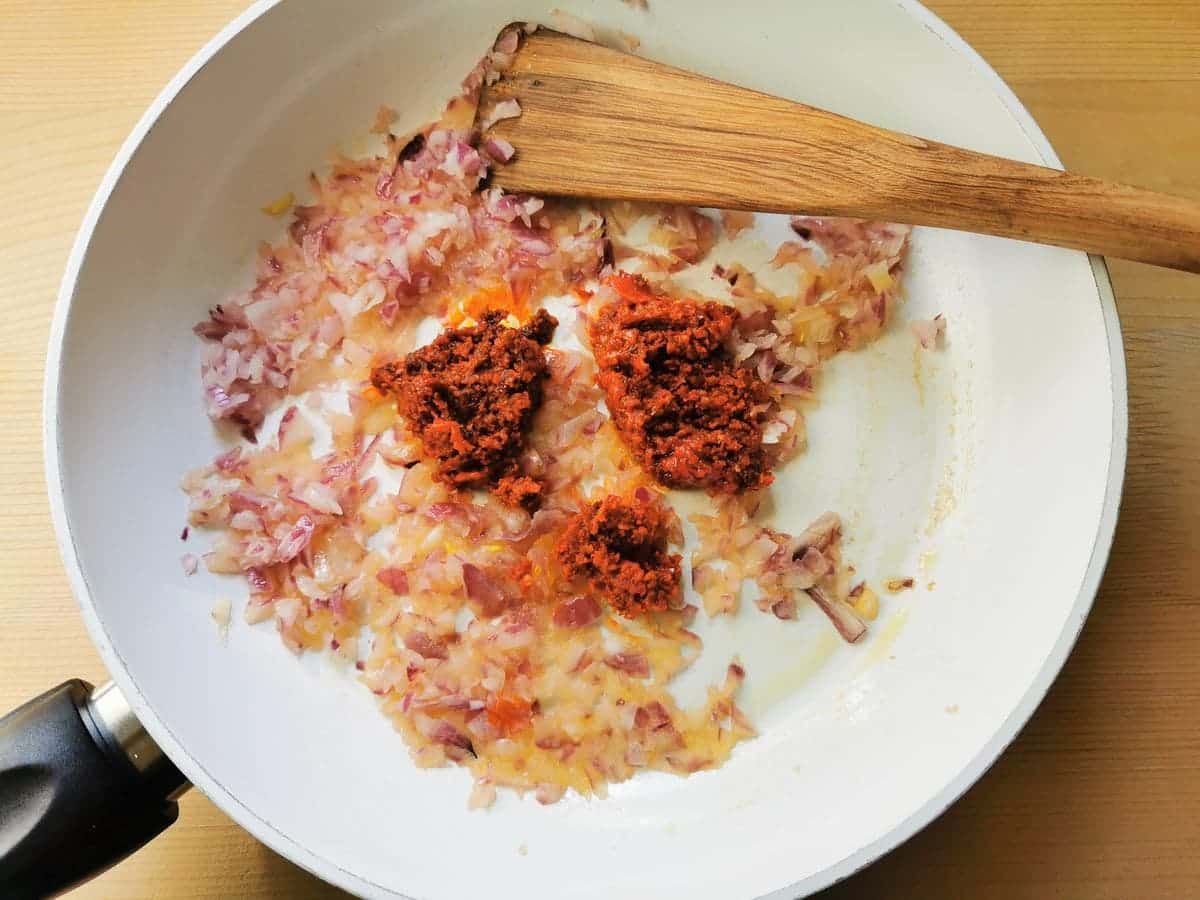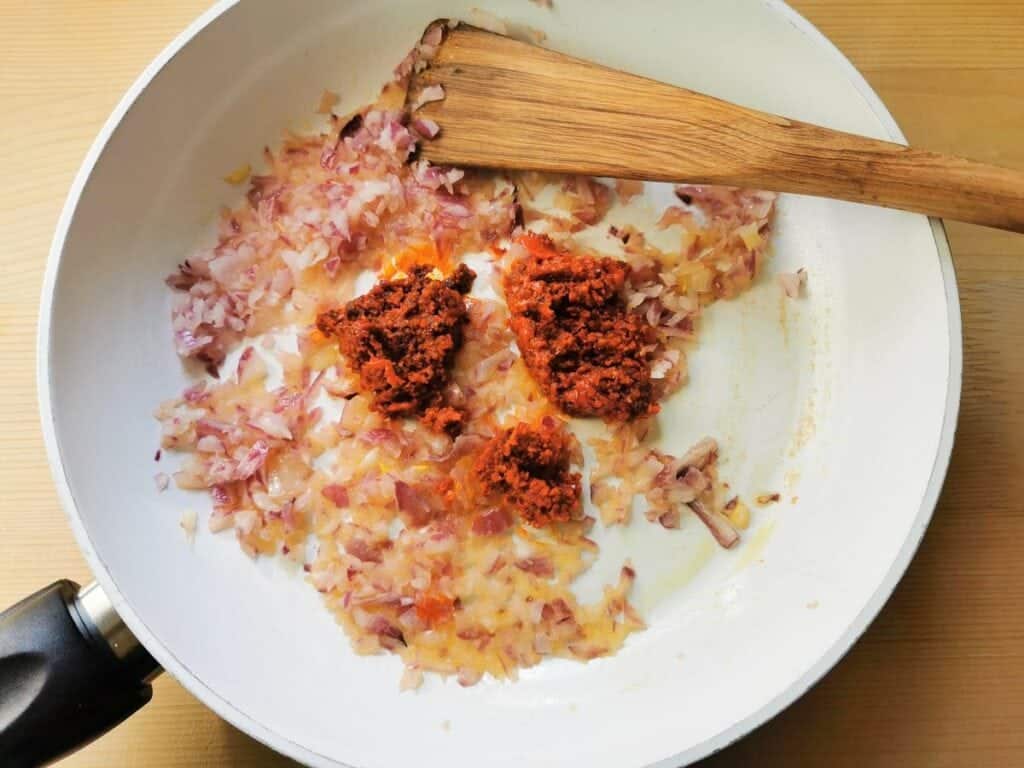 Unlike other Italian sausages or salume, Nduja has a very soft, spreadable consistency. The quality of the peperoncino used is extremely important to the flavour. In Calabria, it is rare to find it made with lower quality chilli peppers. So, if you get the chance to buy some, make sure it's been made in Calabria, where peperoncino is not only an ingredient, but a symbol of the region's culture, traditions and history. You can also buy nduja in glass jars without the sausage casing.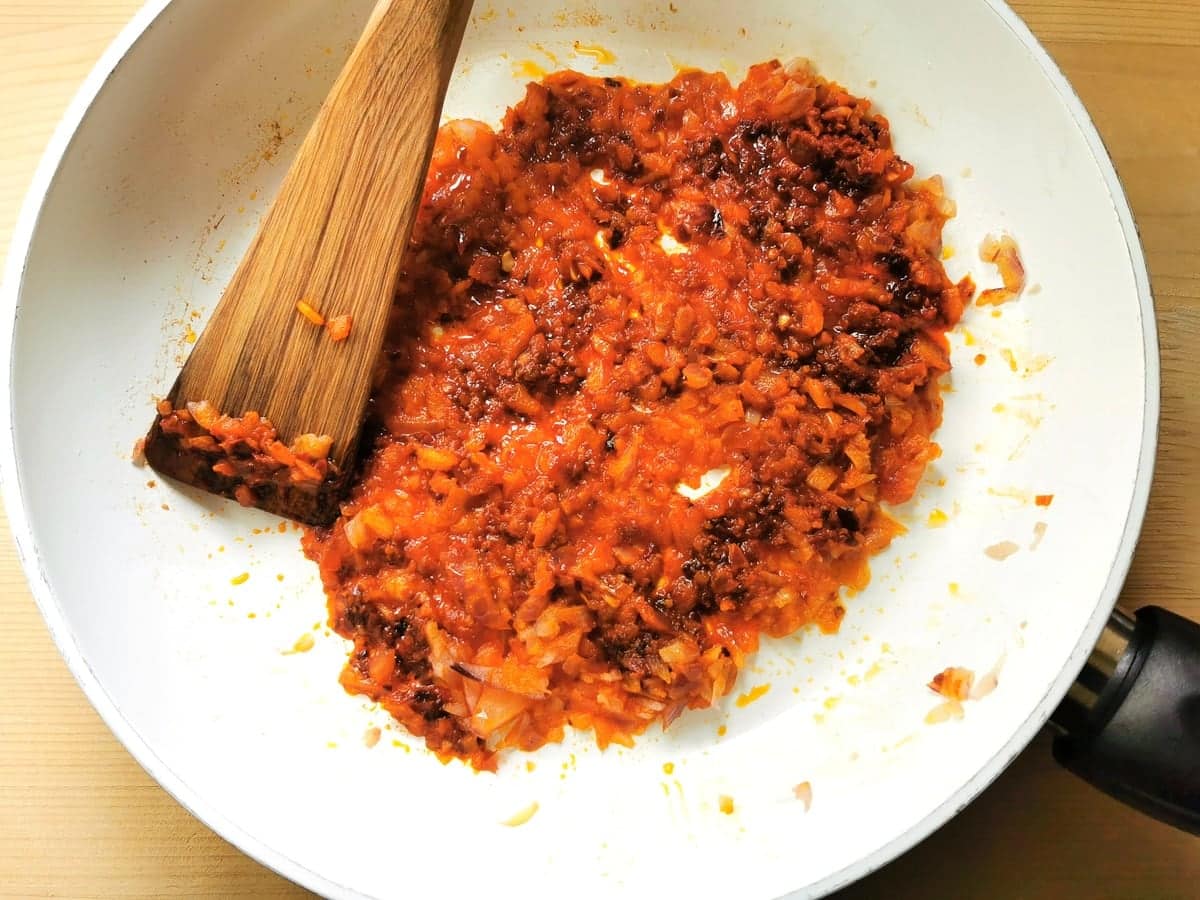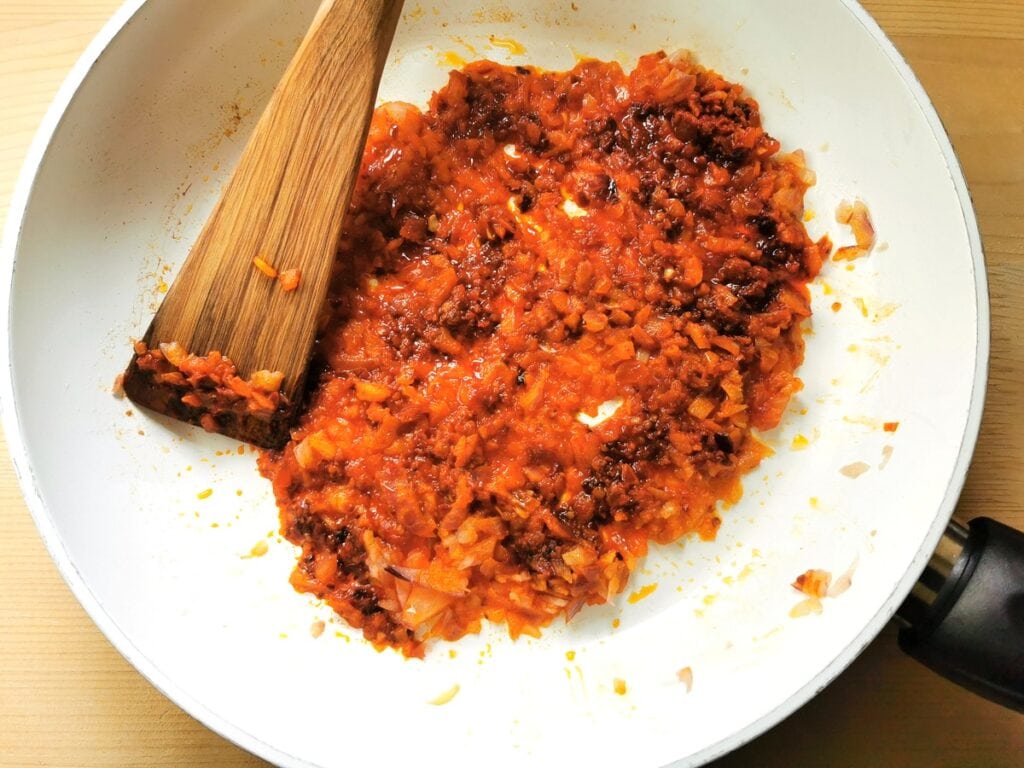 Happy Calabrian pigs!
The quality of pork meat is also important. In Calabria, most pig farms are quite small and the pigs (usually Black Calabrian pigs) are often allowed to roam and forage in the woods. They feed on acorns, chestnuts, wild marjoram and spearmint as well as roots and vegetables.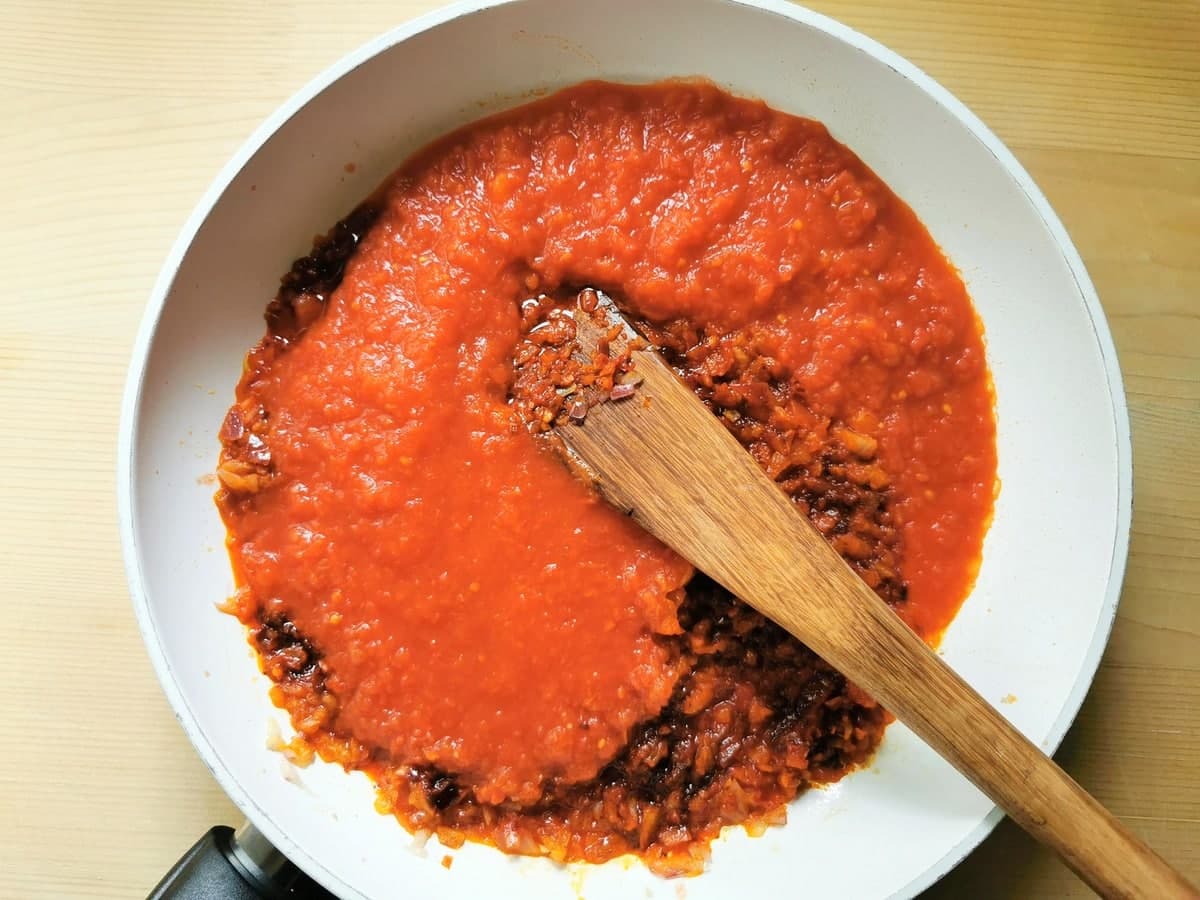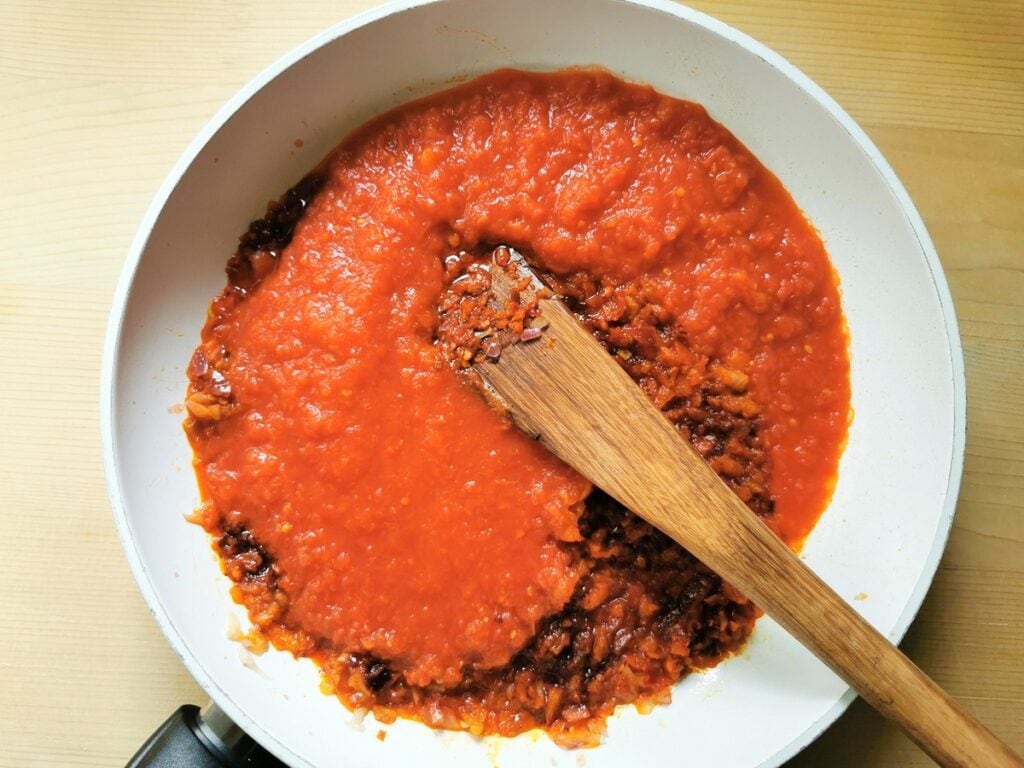 These pigs are usually at least 2 years old when slaughtered, so they are allowed to grow at a natural rate and the young stay with their mothers. Needless to say rearing pigs in this way results in not only happier pigs but high quality tasty meat. This is probably why so many of Calabria's pork products, including Nduja, are so good!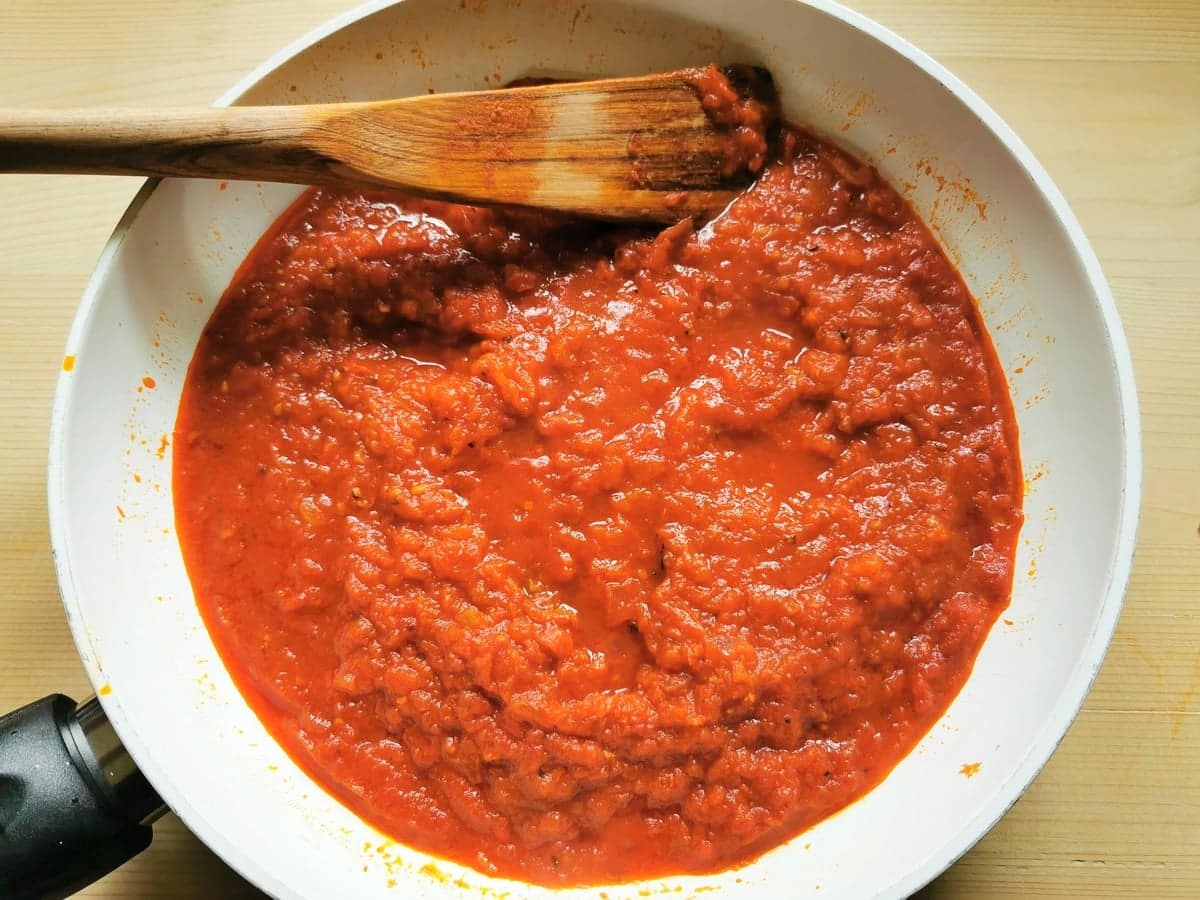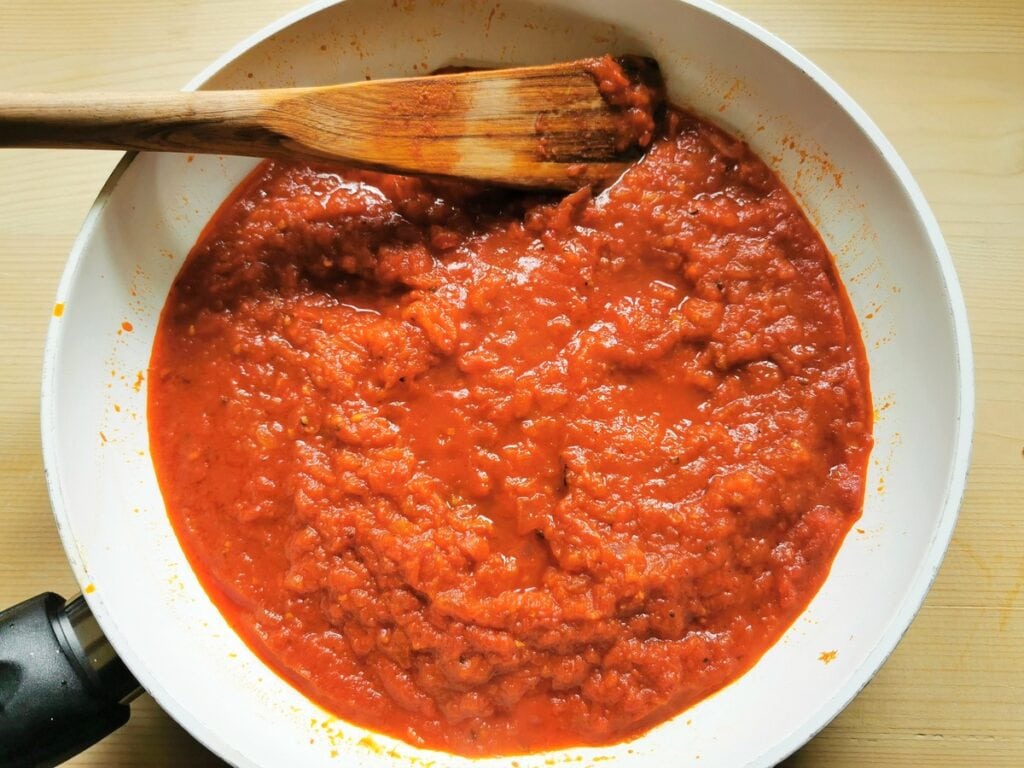 Not just on pasta!
This pasta with nduja recipe is probably the most well-known way to eat nduja. However, Calabrians also eat it as a dip or spread with bread, in frittata, on pizza or inside arancini! I love pizza with nduja! I've actually had it in the UK at a Pizza Express. They make a pizza Calabrese with it, as well as a calzone 'nduja!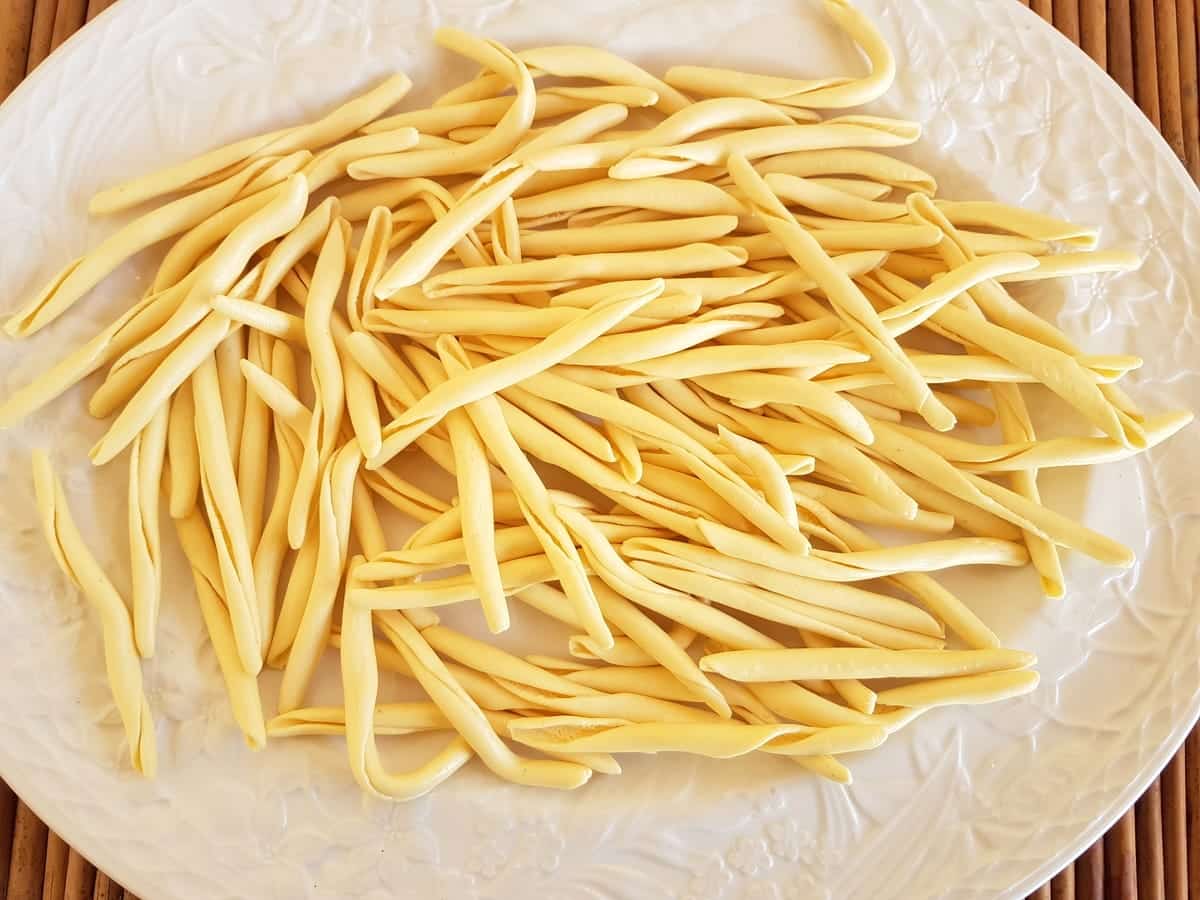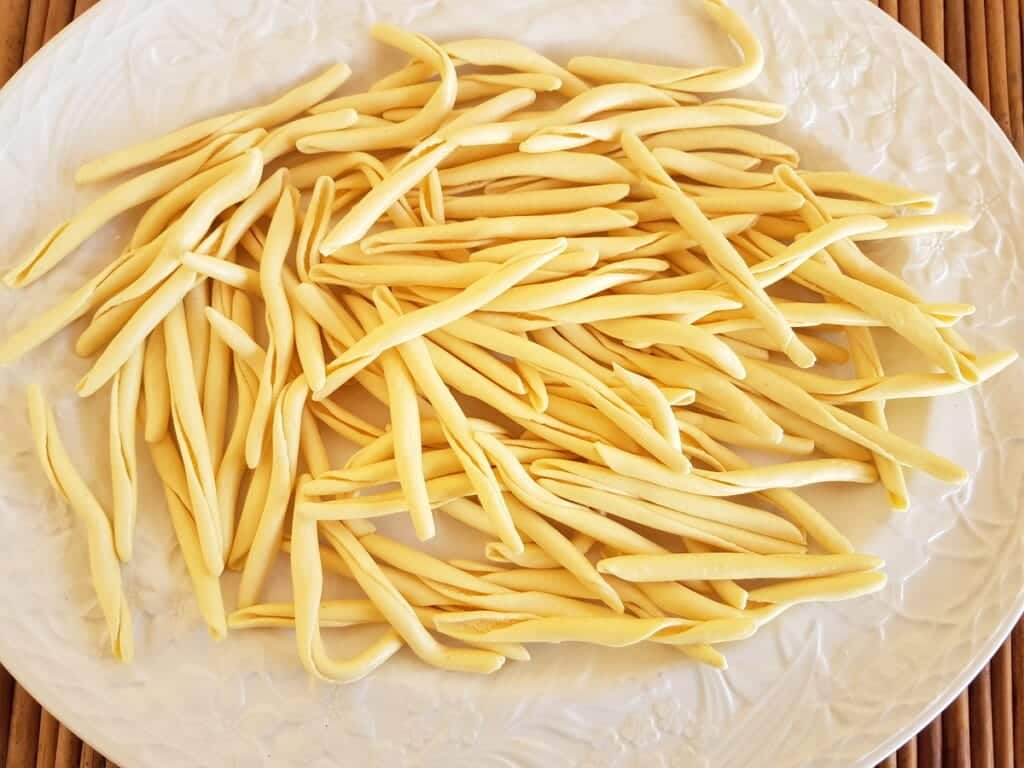 In fact, nduja has become very trendy outside of Italy and many well-known chefs are using it to give an extra kick to other dishes. For readers in the UK, I have read that Waitrose stock nduja from Calabria and apparently there are producers in other countries, such as USA, but I have no idea of the quality. You can also buy it on Amazon.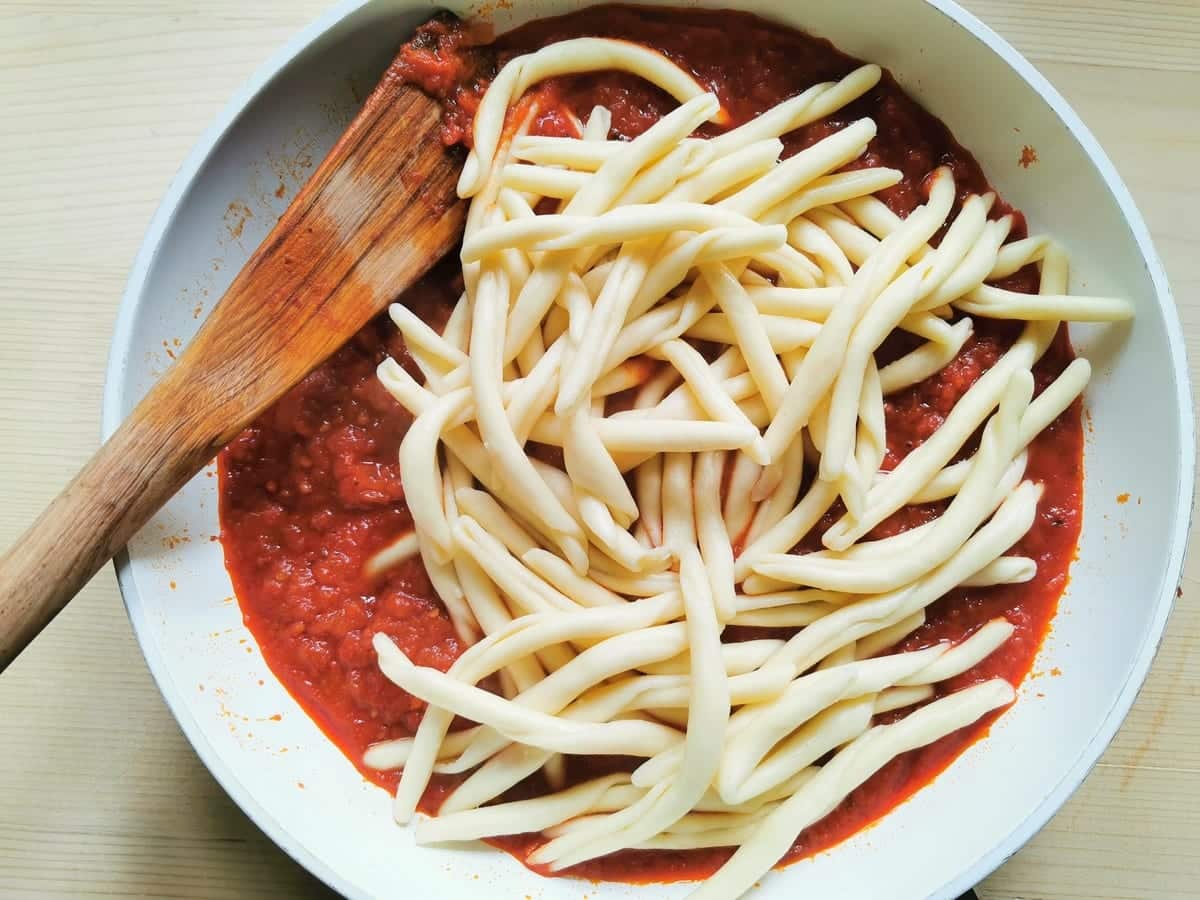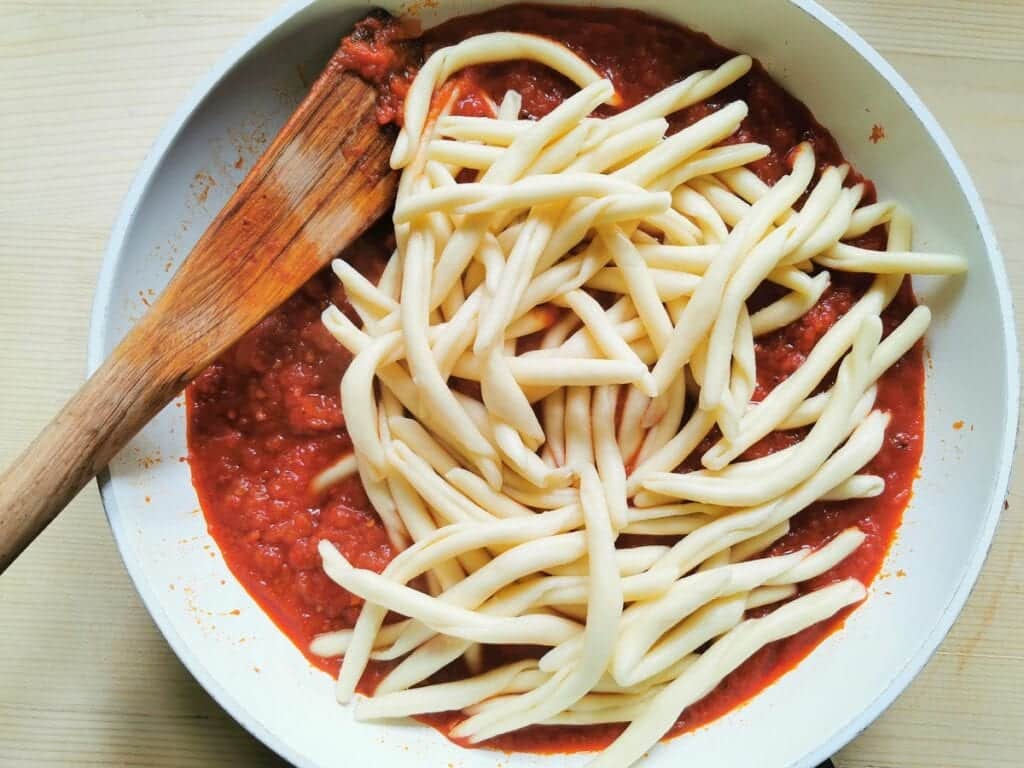 What pasta goes with nduja?
In Italy, nduja is typically eaten with short pasta such as maccheroni, penne, fusilli etc or spaghetti. And you can use any of these. In Calabria, they usually eat it with fresh or dried fileja pasta. This is a very traditional Calabrian flour and water pasta, originally made at home using a metal rod (ferro). Fileja pasta is quite chunky and thick. It goes really well with the spicy nduja sauce. I used dried fileja I actually bought in Calabria.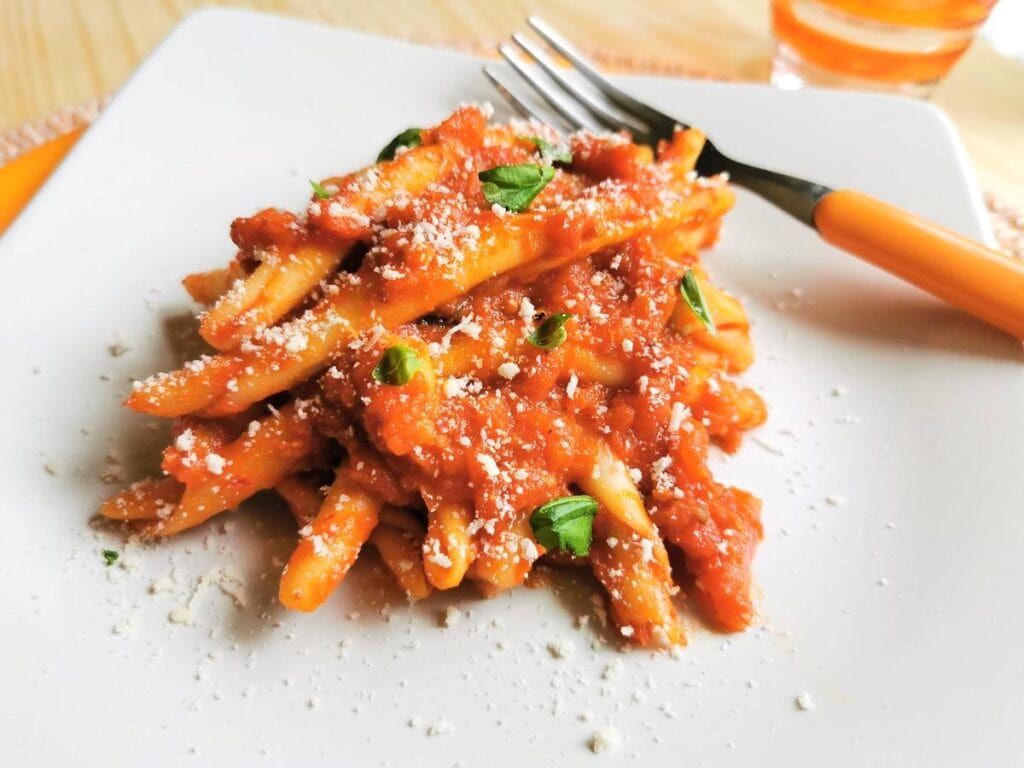 Like many Italian pasta recipes pasta with nduja is simple to make and requires very few ingredients but the taste will have you and your guests coming back for seconds. I promise you!
If you make this recipe, I'd love to hear how it turns out. Please write a comment here on the blog, email me or post a comment on the Pasta Project Facebook page.
Your feedback is really appreciated!
Buon Appetito!
Other pasta recipes with nduja.
More pasta recipes from Calabria.
SAVE THIS RECIPE FOR LATER?
If you want to save this pasta with nduja recipe for later, you can print it, bookmark this page or save it to Pinterest.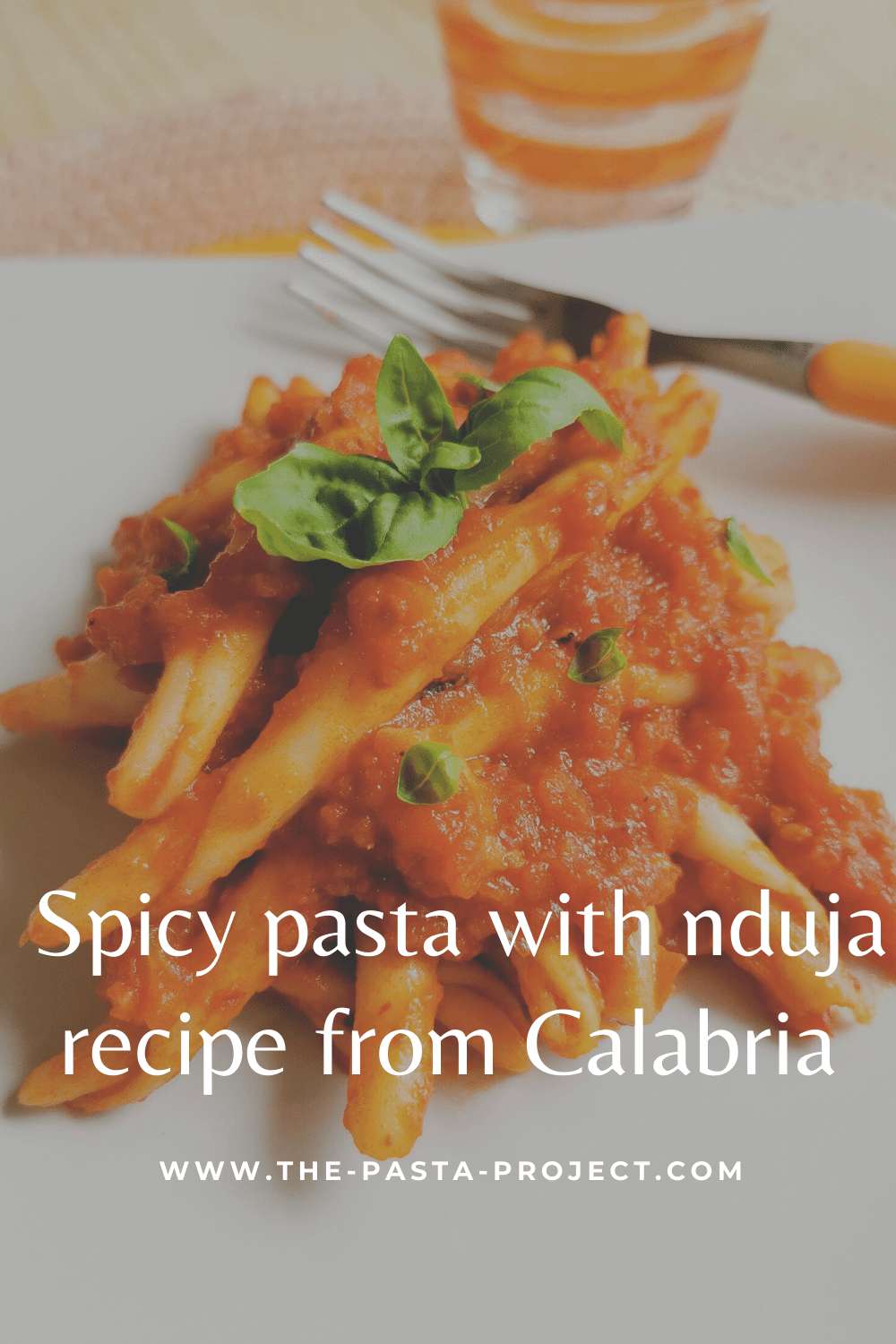 This recipe was originally published in 2017, but I've updated it with new photos and text!
If you are interested in learning how to make homemade pasta and different types of gnocchi, check out my shop page for some great video online courses from my friends in Rome! Nothing beats learning to make pasta from Italians! Plus while you're there why not order a copy of one of my pasta recipe cookbooks or checkout some recommended pasta making tools? All great prezzies for pasta lovers!