Homemade lasagne pasta sheets (lasagna)
Everybody loves a good baked lasagna (lasagne al forno to the Italians). And, here on The Pasta Project there is a growing number of delicious baked lasagna recipes (yes there are different ways to make it!). However, making lasagne al forno with homemade lasagne pasta is pretty unbeatable!
(Scroll down for recipe)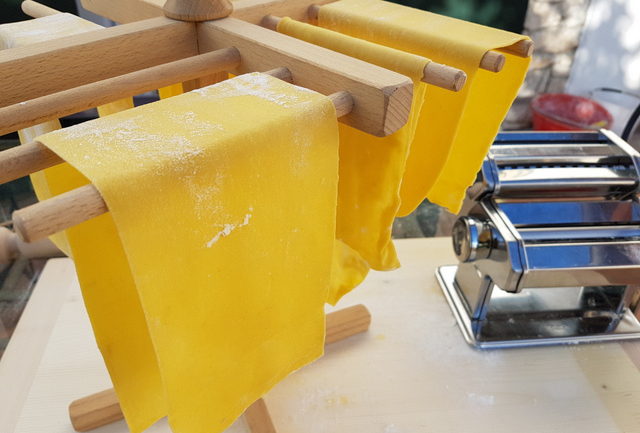 Baked lasagna around Italy.
Baked lasagna is a classic dish in most Italian regions. However, the recipe varies from region to region. In Northern Italy, they make it with fresh or dried egg pasta. Usually, the other ingredients are a classic Bolognese sauce or meat ragu, Parmigiano Reggiano or grana cheese and bechamel .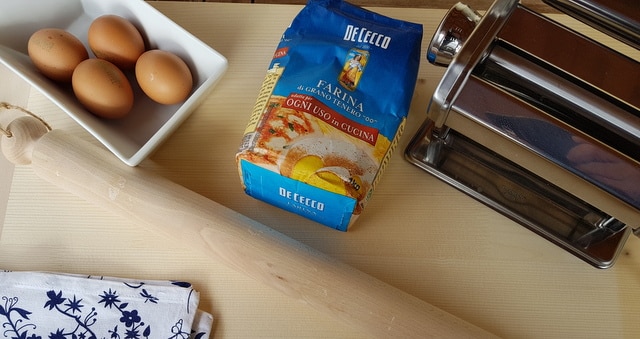 In Emilia-Romagna, they often use green lasagne pasta sheets, made with spinach. A great favourite of mine for baked lasagna from Emilia-Romagna is baked pasta roses or swallow's nests (nidi di rodine) (see link below). In this dish, the lasagne sheets are rolled with ham and cheese and sometimes other ingredients inside them and then baked covered in bechamel. I have made this recipe with homemade lasagne and boy is it good!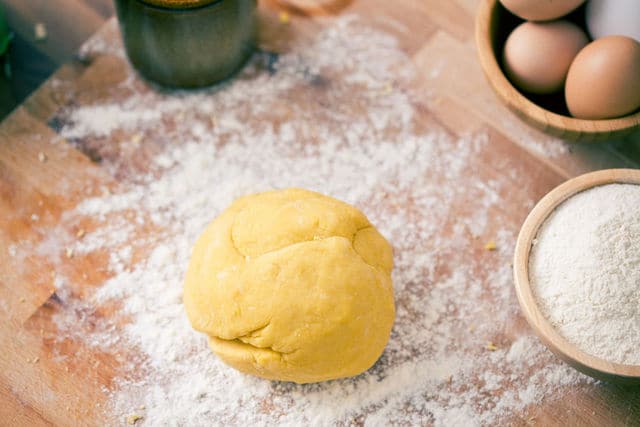 In Naples, Neapolitan lasagna, a typical carnival dish, is prepared with Neapolitan ragu, meatballs, cow's ricotta, provola and pecorino cheese. Interestingly, the lasagne in the south is often dried and made without egg.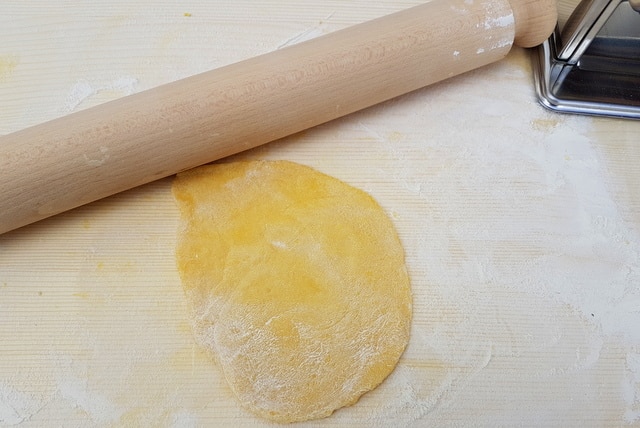 In some Italian mountain areas, they substitute the ragu or meat sauce with mushrooms. Whereas, they sometimes use pesto instead of ragu in Liguria, and in Veneto, red radicchio from Treviso.
In Umbria and in Marche, there is a particular version called 'vincisgrassi' in which the ragu is enriched with chicken or pork offal. In the Apennines, the ragu is replaced by a filling of porcini, truffles and pecorino and in Sicily, there is also the 'alla Norma' version with eggplants. Or, they add boiled eggs to the dish.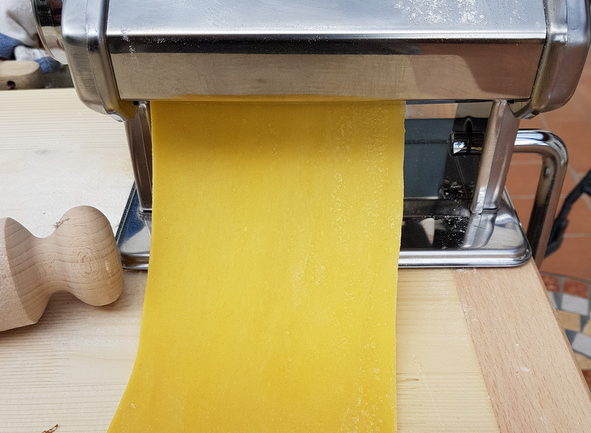 Lasagna bianca.
Not all Italian recipes for 'lasagne al forno' contain tomatoes. In fact, there are many 'white' recipes too. Italians say 'lasagna bianca'. A 'white' lasagna I particularly love comes from Puglia. It's made with mushrooms and burrata (see link below). Believe me when I say, it's amazingly delicious. Plus, there's no meat included, perfect for vegetarians too!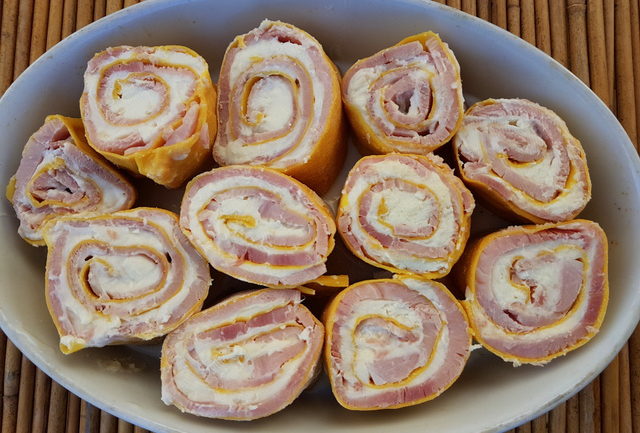 Here in Northern Italy, people also call these dishes (red and white) 'pasticcio'. However, although pasticcio has layers of pasta with various fillings baked in the oven, it isn't always with lasagne sheets.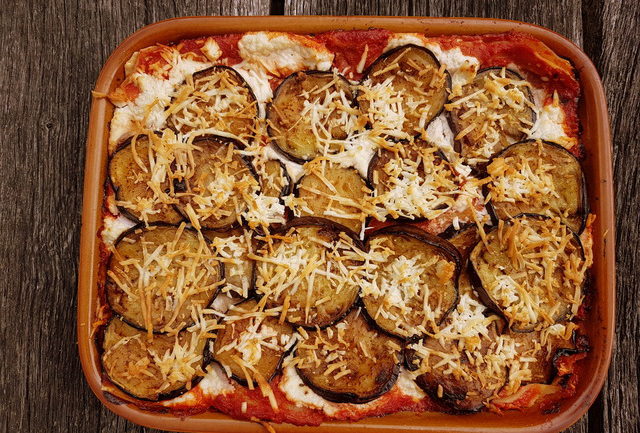 Making homemade lasagne pasta is easy!
Fresh lasagne sheets are available to buy throughout Italy. But, the absolute best is homemade lasagne. It's actually pretty easy to make, with or without a pasta machine. Why not give it a try next time you want to make a baked lasagna? I'm sure once you've done it, you'll want to do it again and again! There really is quite a difference in the taste of homemade pasta and store bought, even if the latter is fresh!
Do you need to precook fresh lasagne?
When making your baked lasagna dish you can either precook the pasta for a couple of minutes in boiling salted water before assembling the dish or use it raw. In the latter case, the sauce needs to be a little more liquidy. I usually don't precook fresh pasta.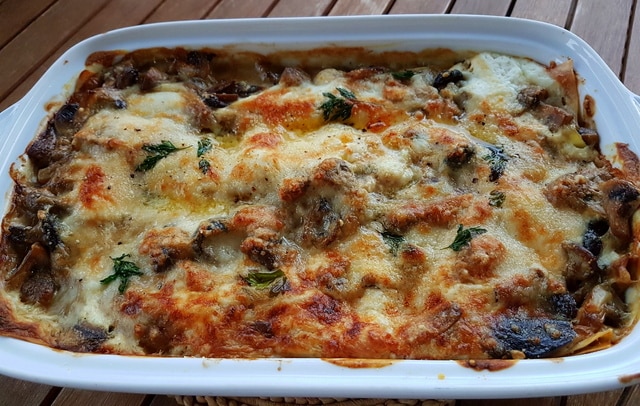 If you do try making your own homemade lasagne, I'd love to hear how it turns out. Please, write a comment here on the blog or post a comment on the Pasta Project Facebook page.
Your feedback means a lot to me!
Buon Appetito!
Recipes on The Pasta Project for your homemade lasagne pasta.
(just click on the name of the recipe to go to that page)
Want to read more about my life in Italy? Go to the homepage and subscribe to my newsletter. New subscribers get a free recipe e-book too! https://www.the-pasta-project.com
Save this recipe for later?
If you want to save this recipe for later, you can print it, bookmark this page or save it to Pinterest.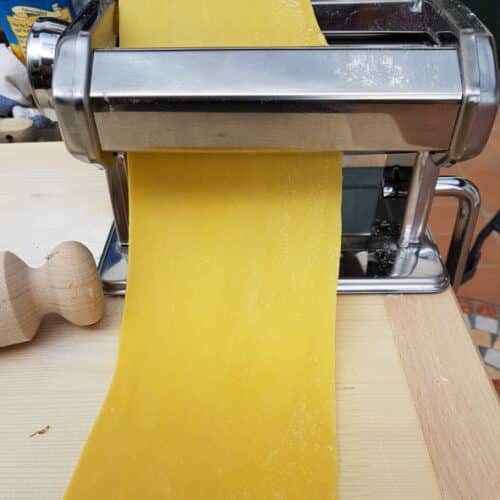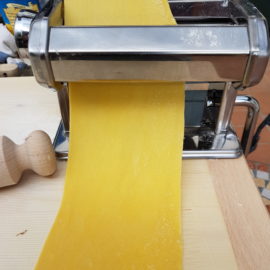 Homemade lasagne/lasagna pasta
Make your baked lasagna taste even better with homemade pasta! Lasagne sheets are pretty easy to make and all you need is flour, eggs and a pinch of salt.
Ingredients
400

g

Italian soft wheat flour '00'

(14oz) All purpose flour can be used too.

4

eggs

large

1

pinch

salt
Instructions
To make the pasta, mound your flour on a large wooden board. M

ake a well in the center and add a pinch of salt.

Break the eggs into the well and whisk them a little ( you can also beat eggs in a small bowl and then add to flour or start by mixing flour and eggs together in a bowl and then turn out onto a board to knead)

Start to incorporate the eggs and flour by slowly bringing more flour in from the inside edges of the well. You can use a fork or scraper for this.

Continue mixing the flour with the eggs until they are no longer runny.

Using your hands now, bring the outside edges in, forming a large mass on your board.

Begin to knead the dough as you would bread, pushing it down with the heel of your hand.

Continue kneading for about 7-10 minutes. Knead until the pasta dough is smooth, elastic, and just slightly tacky. You can dust the dough with more flour if it's too sticky, but try not to add too much additional flour or the pasta will be tough.

Roll the dough into a ball and wrap it in cling film and let it sit for about 30 minutes.

Cut off 1/6 of the dough, re-wrap the rest in cling film so it doesn't dry out and roll out the piece you cut off until it is flat enough that you can pass it through a pasta machine if you are using one.

I used my pasta machine to roll out the sheets, first 3-4 times on number 6 or 7 on the dial (widest setting) and then a couple of times more on number 4. Each time you pass the dough through the machine fold it first into thirds and pass it through again until it comes out with the right thickness and length. If you want even thinner sheets you can also pass the dough through again on number 2 or 3. Cut the sheet to the length you want.

If you aren't using a machine you need to keep rolling out the dough until it is thin enough to almost see your fingers through it. Then cut the sheet to the size you want.

Transfer the ready sheets to a drying rack while you prepare the rest. Repeat with the remaining dough. (the lasagne can be stored, when completely dry and stiff, for up to 1 week). If you don't have a drying rack see recipe notes.
Notes
The success of any baked lasagna dish with homemade lasagne depends on using thin, freshly made sheets of pasta. The thinness of the pasta lets the flavors of the sauce and cheese marry to create a lasagna that's light and truly special.
When making your baked lasagna dish you can either precook the pasta for a couple of minutes in boiling salted water before assembling the dish or use it raw. In this case the sauce needs to be a little more liquidy. (I usually don't precook fresh pasta)
The number of sheets you make depends on how thin you roll the dough and the size you cut it. This recipe should make about 1lb or 500g of fresh lasagne sheets.
On my pasta machine the widest setting is the highest number. On some machines the lowest number is the widest setting.
If you don't have a drying rack lay the pasta sheets spaced apart on a tray with lightly floured baking paper if cooking the pasta immediately. If you want to dry your sheets lay them on a lightly floured fine tea towel placed on a wire mesh oven tray (or similar) placed on top of an oven dish so air can circulate while the pasta dries. The best flour for drying pasta on is semolina flour. 
Nutrition info is for one serving of fresh egg pasta without sauce.
Nutrition
Calories:
342
kcal
Carbohydrates:
61
g
Protein:
13
g
Fat:
4
g
Saturated Fat:
1
g
Polyunsaturated Fat:
1
g
Monounsaturated Fat:
1
g
Trans Fat:
0.01
g
Cholesterol:
131
mg
Sodium:
59
mg
Potassium:
134
mg
Fiber:
2
g
Sugar:
0.3
g
Vitamin A:
190
IU
Calcium:
32
mg
Iron:
4
mg
Pin for Later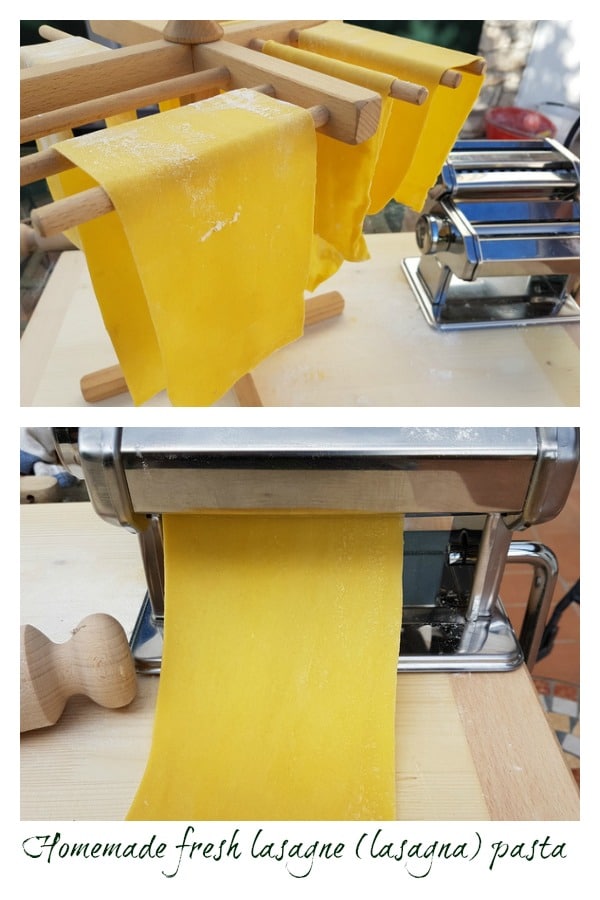 New recipes for homemade pasta sheets you will love.
I've just posted (March 27th 2020) a great recipe for homemade pasta sheets that you should check out! Baked fazzoletti from Abruzzo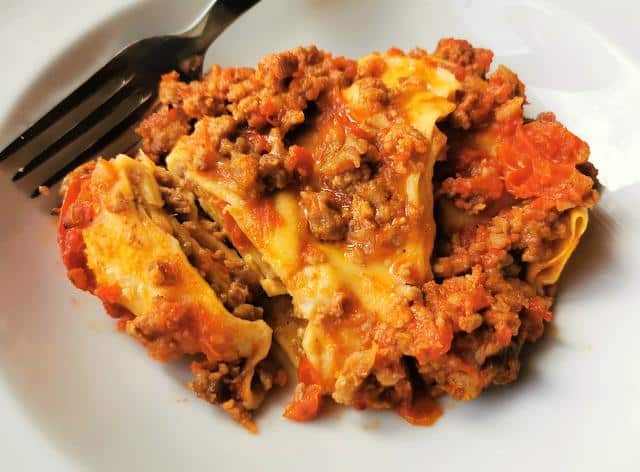 Also worth trying is this recipe from Liguria for silk handkerchief pasta squares with pesto. Just cut your pasta sheets into squares instead of rectangles! Silk handkerchief pasta with pesto.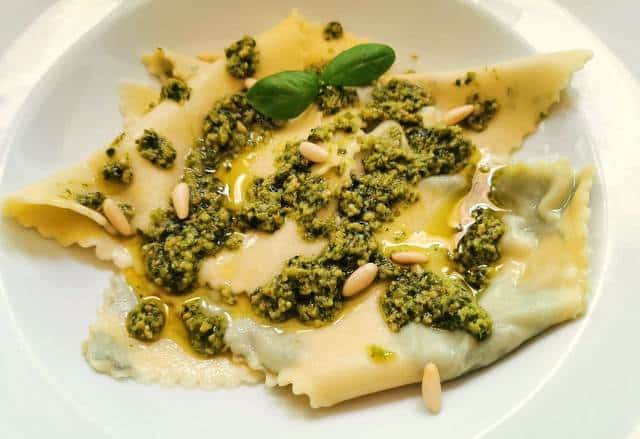 DO YOU WANT TO LEARN PASTA MAKING ONLINE FROM ITALIANS?
I recently enrolled in a great online pasta making course to help me learn how to make some homemade pasta shapes I haven't yet tried. This course is great! It's designed by two lovely Italian ladies who have a company that specializes in food and wine tours in Rome. There are lots of step by step videos and you can go at your own pace. Click the link and let me know what you think if you enroll! The Local Aromas Pasta Making Course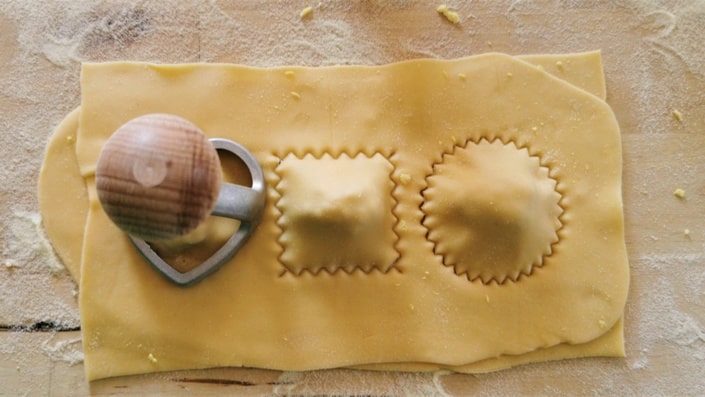 The above is an affiliate link so I will actually get commission if you subscribe through me. However the price is the same and that bit of commission helps me cover the costs of my blog. I most definitely never recommend any product that I haven't tried myself so you can rest assured that if I say this online course is great, I really think that!