Baked Fazzoletti Pasta from Abruzzo (fregnacce Abruzzesi).
Known as fregnacce Abruzzesi, this yummy baked fazzoletti pasta recipe from the Teramo province in Abruzzo is made with handkerchief pasta squares filled with a meat and sausage ragu. This is a delicious alternative to classic lasagna and a great way to use homemade lasagne sheets.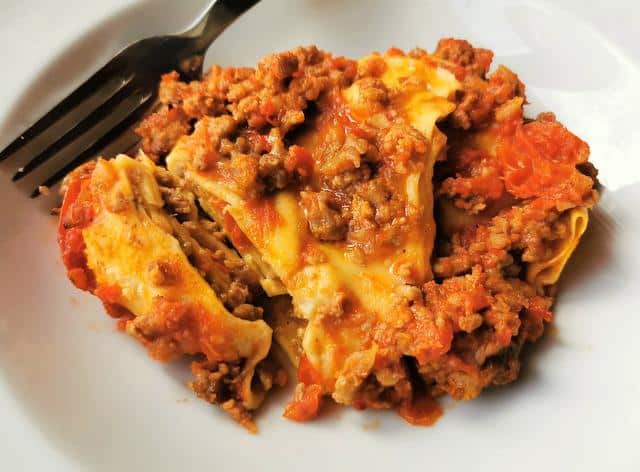 What does fregnacce mean?
The word 'fregnaccia', in the Abruzzo dialect, means more or less a 'nonsense', something simple and undemanding. Today, in the world of fast and convenience food that we live in, this baked fazzoletti may not seem simple. But, to the farming families of the past, this was a recipe they made with every day ingredients.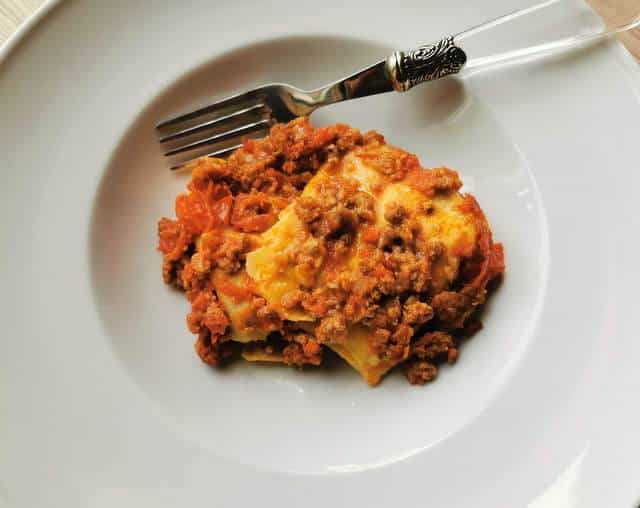 Their pasta was always homemade. Many had their own chickens or got eggs from a neighbour who did. Or they made their pasta with durum wheat flour and water. Most farming families produced their own sausages and slaughtered their own livestock for meat. Nowadays, of course, this isn't really the case even though Abruzzo remains a region with a lot of farmers and shepherds.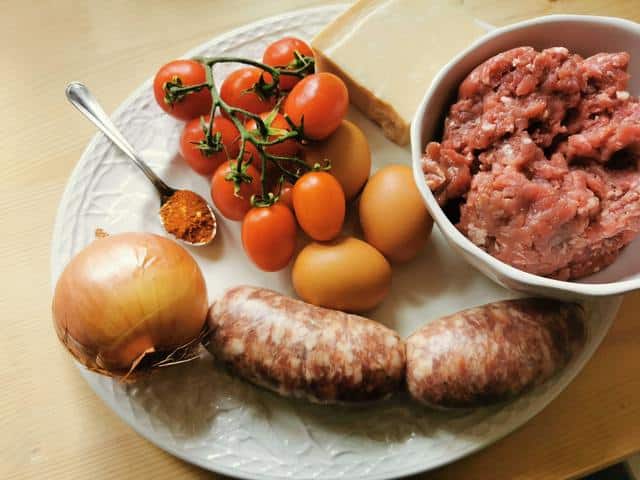 However, fregnacce Abruzzesi is still a very popular dish, especially for Sunday lunch and family get-togethers. And, although Italians now buy most their ground meat and sausages from the local butcher or supermarket, fregnacce still need to be homemade.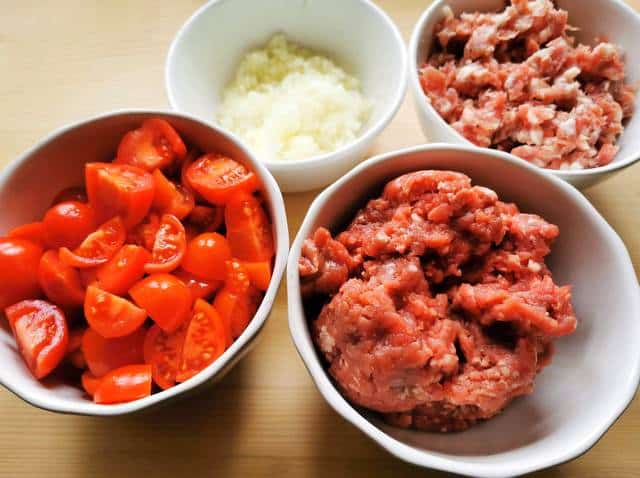 What is fregnacce pasta?
There are two types of pasta called fregnacce in Italy. One is a kind of rumboid strip or maltagliati from Marche and parts of Lazio made with durum wheat flour and water.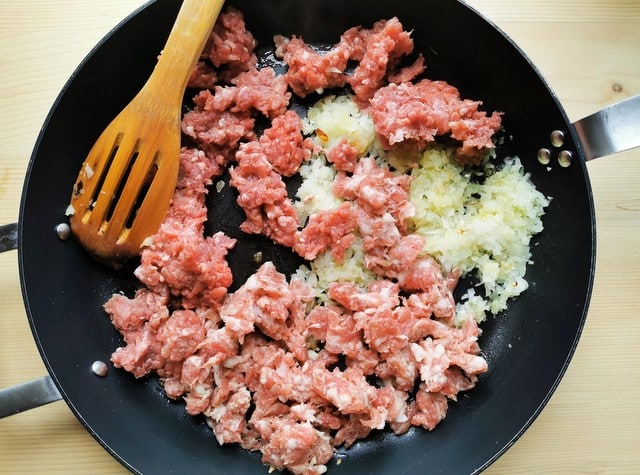 The other is the pasta used in this recipe. This kind of fregnacce is actually a type of fazzoletti or handkerchief pasta. In other words, square sheets of egg pasta made in the same way as lasagna noodles.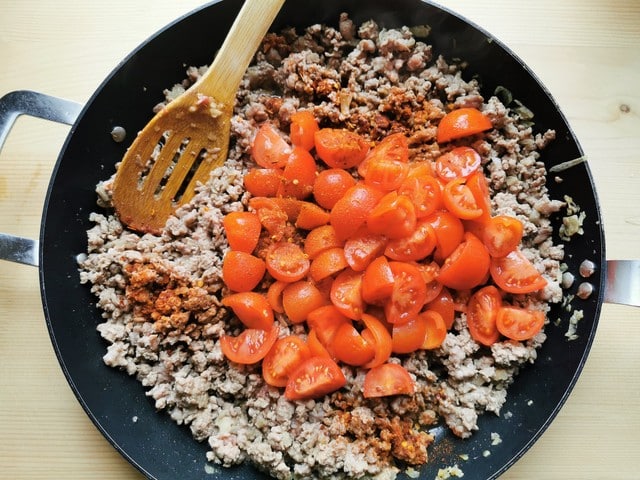 The only other traditional recipe I know for handkerchief pasta is fazzoletti with pesto (mandilli de sea) from Liguria. In that recipe, fresh pasta squares are served with basil pesto and often potatoes and green beans, like in this recipe for corzetti! Although I have made the version with corzetti pasta, I want to make it with fazzoletti too!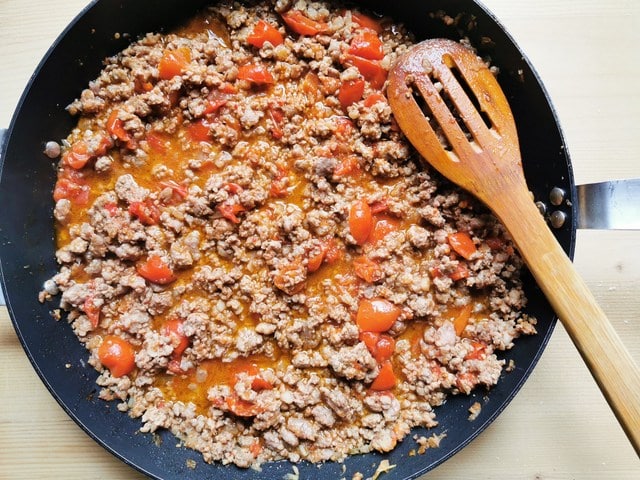 How to make fregnacce.
Fregnacce from Abruzzo are simple to make. Just follow my recipe for homemade lasagne sheets. But, cut the pasta into squares instead of rectangular.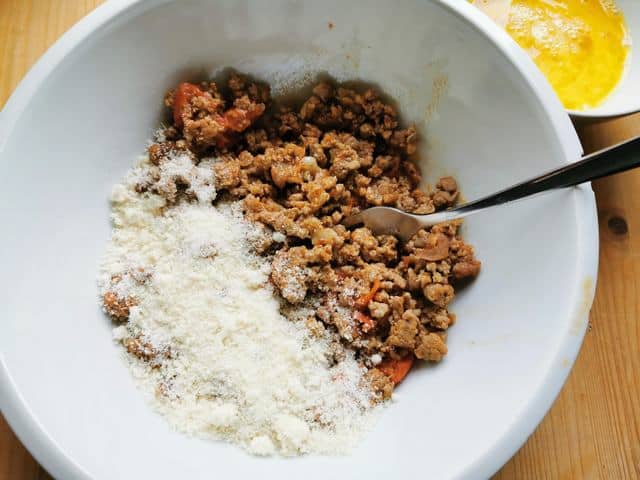 For this baked fazzoletti recipe I used 400g (14oz) of Italian '00' soft wheat flour and 4 eggs. So that's 100g of flour per egg. Each pasta square is about 16-18cm square (6 to 7 ins). I passed the dough through my pasta machine. However, I had to roll it out thinner to get the right size and thickness.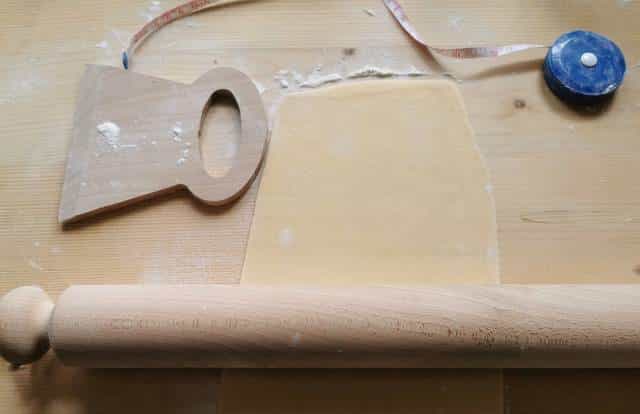 When cooking the handkerchief pasta, you have two possible methods. If your pasta isn't super thin, blanch it first in boiling salted water. If you can get it thin enough that you can see your fingers through it, then you can let it cook in the sauce!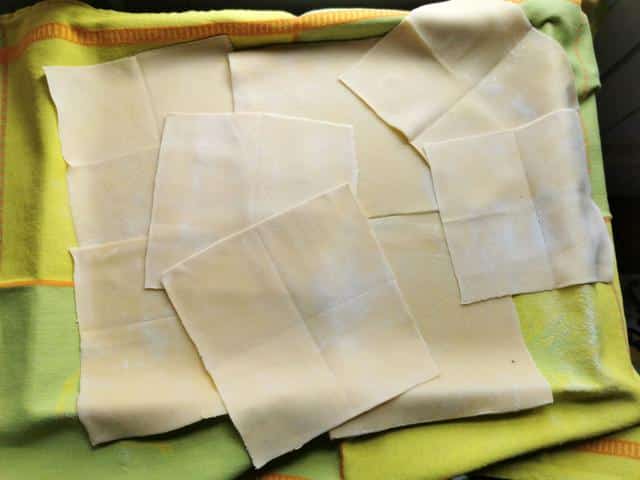 I have made this baked fazzoletti pasta two ways, with ready-made fresh lasagne sheets, which I blanched before, and homemade handkerchief pasta squares which I didn't parboil.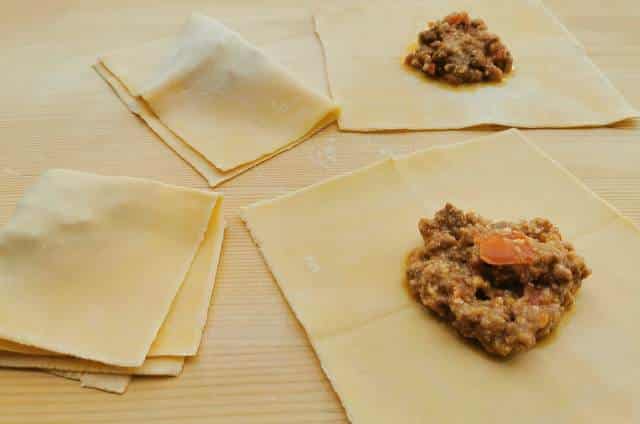 The ragu.
Fregnacce Abruzzesi calls for a ragu made with ground beef and sausage meat. I used a mix of ground pork and beef. But you can use just beef or veal. The sausages were just plain Italian pork sausages without added herbs.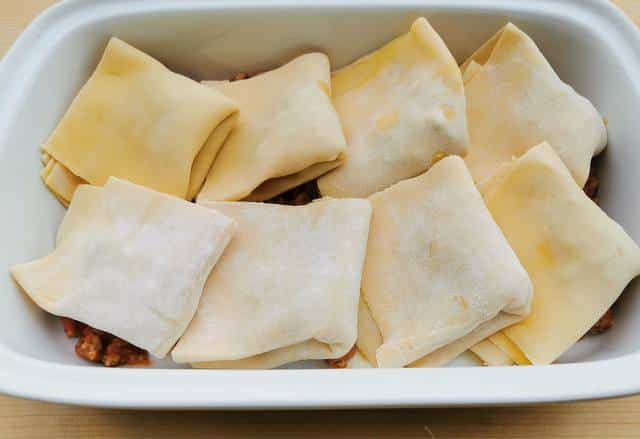 The ragu serves for the fazzoletti filling and to cover the pasta, like in lasagna. After making the ragu, you need to separate it into two portions. The half that is used for the filling has eggs and cheese added to it.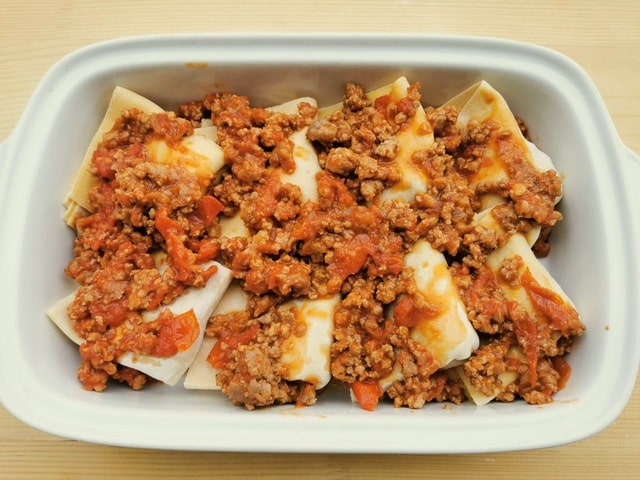 Other ingredients in this baked fazzoletti pasta.
Apart from the pasta, ground meat and sausage, you only need an onion, red chili pepper (peperoncino) and some grated Pecorino cheese to make this recipe. So, in reality, this is a pretty simple sauce or as the people of Abruzzo say, it is a 'fregnaccia'!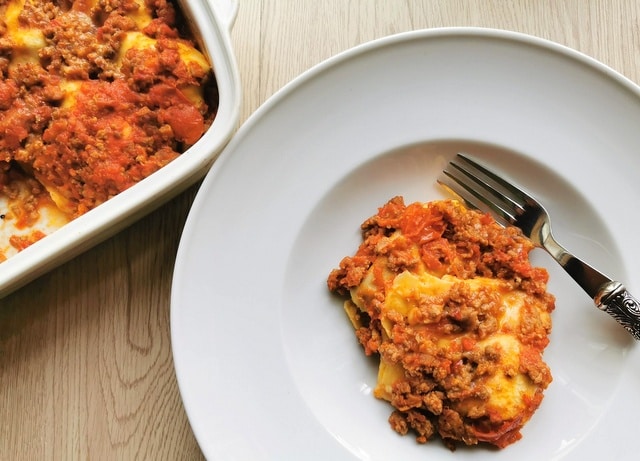 This baked fazzoletti is one of my favorite pasta recipes from Abruzzo, I'd love to hear what you think. Please write a comment here on the blog or post a comment on the Pasta Project Facebook page.
Your feedback means a lot to me!
Buon Appetito!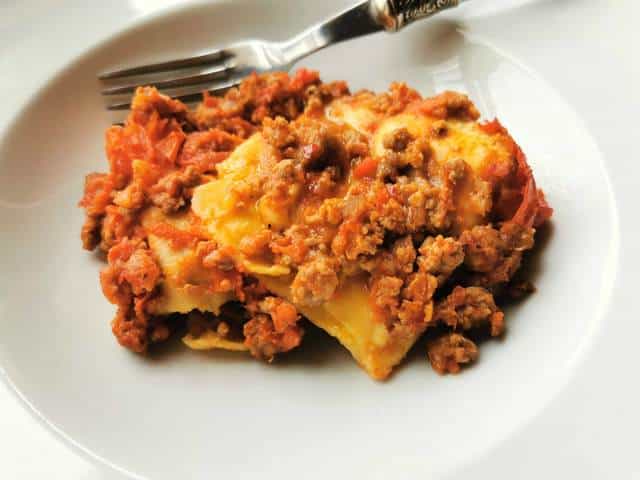 Other Pasta Recipes from Abruzzo
Save this recipe for later?
If you want to save this recipe for later, you can print it, bookmark this page or save it to Pinterest.
Pin for later.