Chitarrini Pasta with Tuna Carbonara.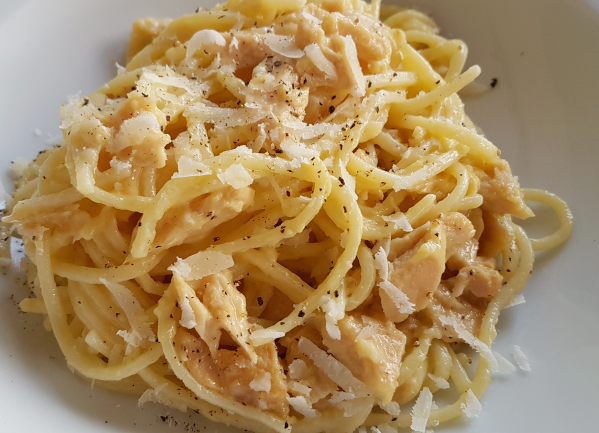 This pasta with tuna carbonara was my first attempt at making a seafood carbonara, but it won't be my last. And happily my hubby loved it too. In UK, tuna melt (tuna and cheese sandwich) is popular but in Italy, cheese and fish have long been considered incompatible. Until now that is!
(Click to go straight to recipe)
Whilst on holiday recently, I ate a seafood carbonara dish for the first time. It was made with calamari and bottarga. You can see the recipe on my post about the restaurant Dei Cantoni. I loved this dish! So, as a result I've been researching seafood carbonara recipes and it appears there are many.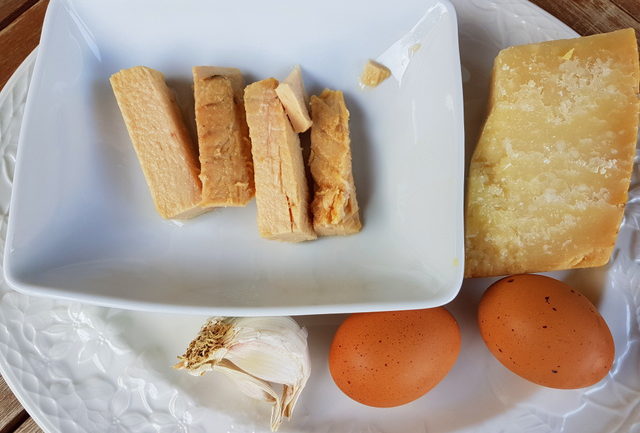 I've lived in Italy for 14 years and had never come across seafood carbonara before, so I'm not sure how recent this trend is. However, given the number of recipes on Italian recipe and food blog sites, I guess it's been around for a while.
A contemporary recipe.
It is well-known that many traditional Italian pasta recipes have been handed down from generation to generation and a lot of Italians still cook and eat what their grandmothers cooked for them. However, like all cuisines, Italian food is also obviously evolving and changing.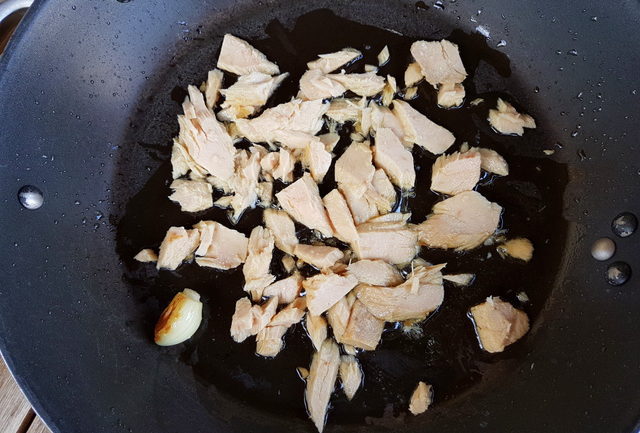 Traditionalists may find the inclusion of previously non-typical ingredients difficult to accept. But, given the fact that tomatoes only started to be used in Italian cuisine in the late 19th century, how long does it take for something to be classified as traditional?
Italians are also quite famous for being rather inflexible when it comes to the ingredients they typically use together in a recipe. For example, cheese and seafood have long been a big no no on Italian tables.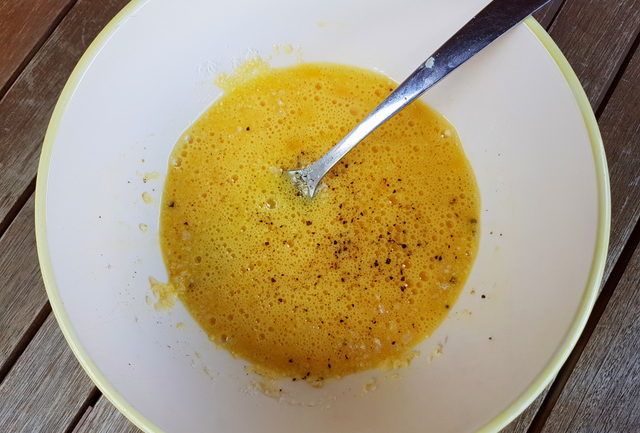 However, the basics of seafood carbonara are much the same as traditional carbonara. The sauce is made by using raw beaten eggs and grated cheese. Yes cheese! Some of these recipes also include pork cheek, along with the seafood. Others just contain fishy ingredients!
Carbonara di mare.
Italians call carbonara made with fish or seafood 'carbonara di mare'. This recipe for pasta with tuna carbonara is the simplest one I came across. I loved the fact that even though it is so quick and easy to make, it tastes delicious. I'm dying to try some more complex carbonara di mare recipes, but this one was a good start!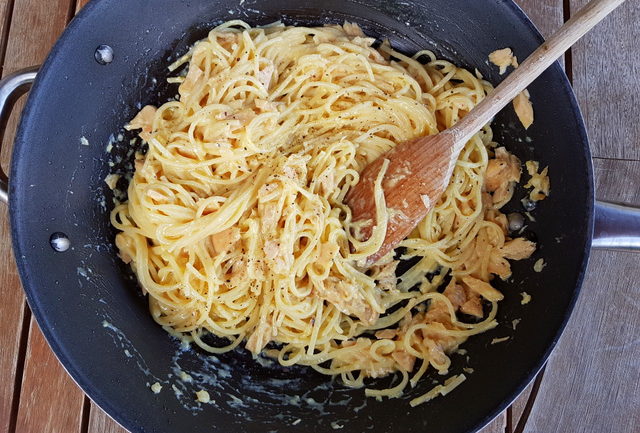 Obviously, like many simple recipes, the quality of ingredients for this pasta with tuna carbonara make a difference. It's better to use tuna fillet rather than normal canned tuna. Freshly grated parmesan is preferable to the packet stuff and the olive oil needs to be extra virgin.
The pasta.
You can use just about any pasta. I used chitarrini (thin spaghetti alla chitarra) which I had brought back with me from Abruzzo because the recipe, I have based this one on, came from an Abruzzo recipe site. Whichever pasta you use, I'm sure you'll love this dish, not only for the taste but also because it's a great go-to recipe which can be made with ingredients many of us usually have in the larder.
If you do try this recipe, I'd love to hear what you think. Please write a comment here on the blog or post a comment on the Pasta Project Facebook page.
Your feedback means a lot to me!
Buon appetito!
Other pasta with canned tuna recipes
(see the recipe on next page. Just scroll down and click 2)