Baked conchiglioni pasta shells with tuna and ricotta.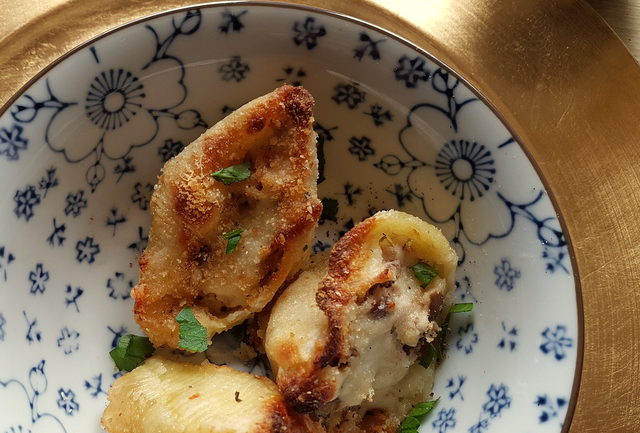 Conchiglioni al tonno, ricotta, capperi e olive.
I had a Christmas party on Saturday with 30 people milling around my house! Food was mainly finger food and a buffet and many guests contributed, especially with desserts and cakes. Italians love their desserts! Of course, everyone expected me to make a pasta dish! But pasta isn't normally eaten as finger food and isn't that easy to eat standing up or from a plate perched on your lap either! However, after doing a little online research I found the perfect pasta dish to make; conchiglioni pasta shells with tuna and ricotta!
(click to go straight to recipe)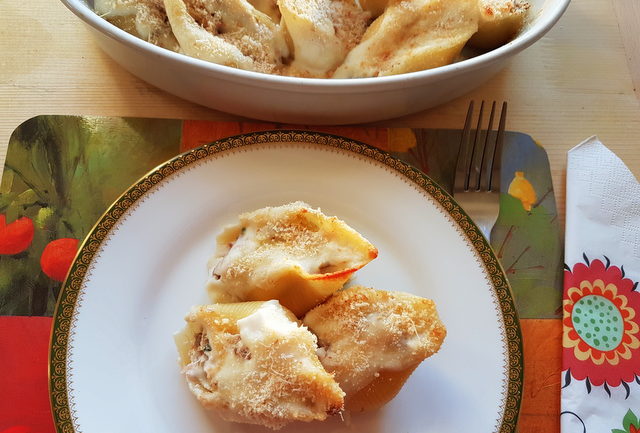 As I have mentioned in other posts about conchiglioni; this pasta is the most well-known and eaten large pasta shells in Italy and abroad. It is a typical southern Italian pasta, originating from Campania and very often served at family occasions and on holidays and feast days.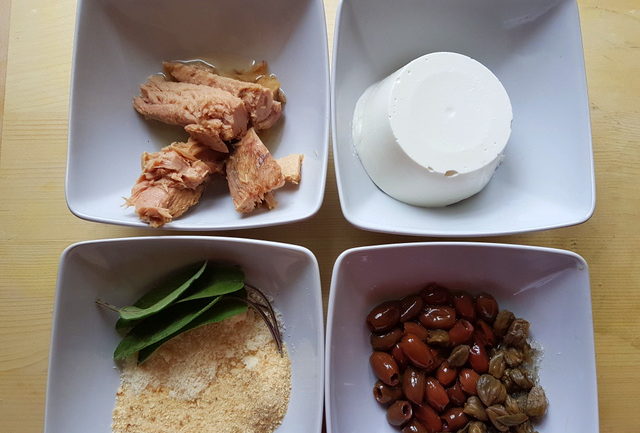 Traditional conchiglioni recipes.
The two most traditional baked pasta shell recipes are either with a meat ragu filling or with spinach and ricotta. Both delicious, but difficult to eat with your fingers, unless you really minimize on the sauce! These pasta shells with tuna and ricotta, on the other hand, were brilliant and everyone loved them!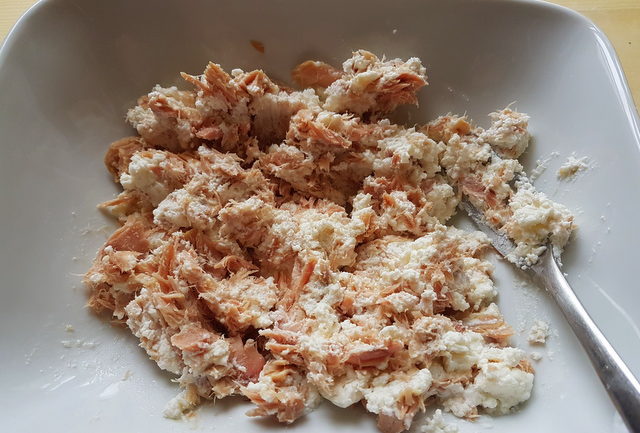 For the best quality conchiglioni, if you can, try to find pasta di Gragnano. This is pasta made in and around the town of Gragnano near Naples, where pasta has been produced commercially since the 1500s.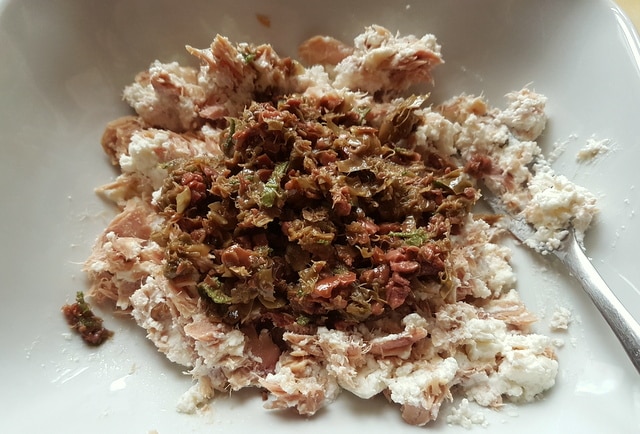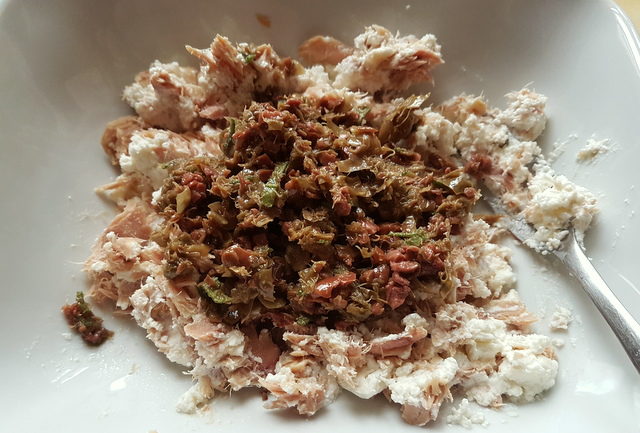 Gragnano is home to some of Italy's best dried pasta makers. In fact, for a pasta to be labelled as 'di Gragnano' it must be produced in a legally specific area in and around the Bay of Naples and must be made with Italian durum wheat and water from the Monti Lattari.
Of course, other pasta companies produce good quality pasta and if you can't find 'di Gragnano', don't worry! Your dish is still bound to be delicious! This recipe can also be made with lumaconi (snail shell pasta), which work well as finger food too, or with cannelloni but that can't be eaten with your hands.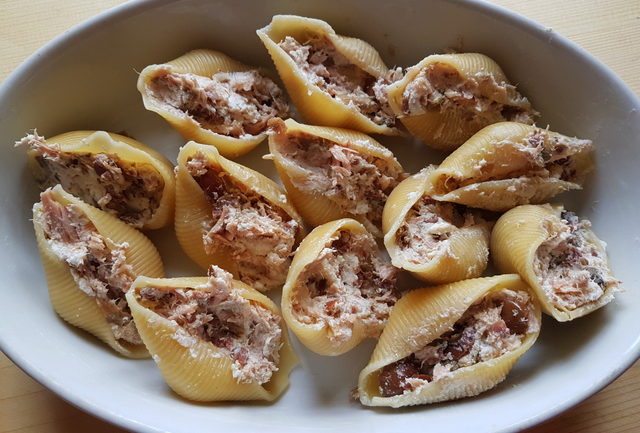 This pasta shells with tuna and ricotta recipe is also pretty easy to make as the filling requires no cooking (another point in this dish's favour, especially when you are cooking for a large number!) Apart from the filling, you just need to precook the pasta shells and make some béchamel sauce. Although you can also use ready-made béchamel if you want to save time.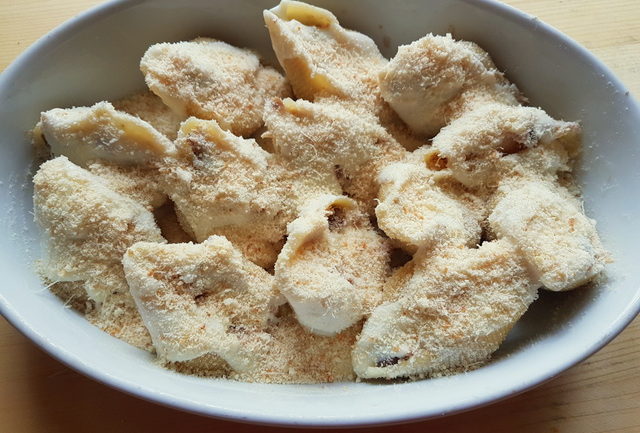 Prepare your pasta shells with tuna and ricotta in advance.
Like many baked pasta recipes this can be prepared in advance and then put in the oven just prior to serving. So perfect party food! If you prefer not to eat it as finger food you can be a little more generous with the béchamel sauce.
My guests loved these pasta shells with tuna and ricotta, I'm sure yours will too!
If you do try this recipe, I'd love to hear what you think. Please write a comment here on the blog or post a comment on the Pasta Project Facebook page.
Your feedback means a lot to me!
Buon appetito!
Other delicious pasta with canned tuna recipes on The Pasta Project!
(See the recipe on the next page. Just scroll down and click 2)