Fettuccini pasta with saffron and zucchini;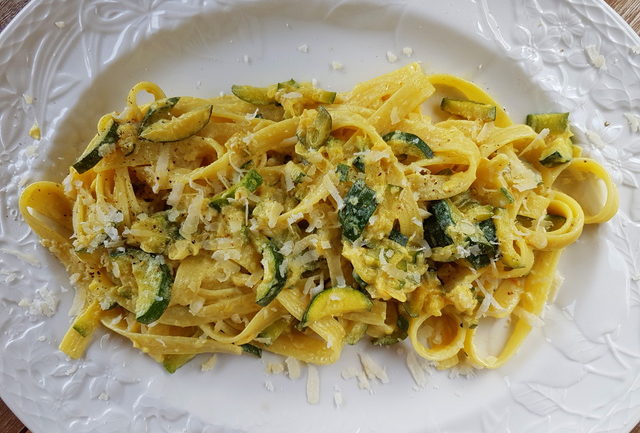 This pasta with saffron and zucchini recipe is one of the many I have found on Italian recipe sites since returning from Abruzzo with my 2 grams of saffron. Apparently 1 gram can make 18 portions of pasta, so they'll be more saffron pasta dishes being made in my kitchen over the next weeks, which is great coz I love the flavour the saffron imparts.
Saffron from Abruzzo!
If you have read my latest posts you will know that I was recently in Abruzzo where I bought some saffron. Known as Navelli saffron or L'Aquila saffron, the saffron from Abruzzo is considered to be one of the very best in the world. Its stigmas are longer, its aroma stronger and its colour deeper than most others. So, given I had the opportunity, I couldn't resist buying some.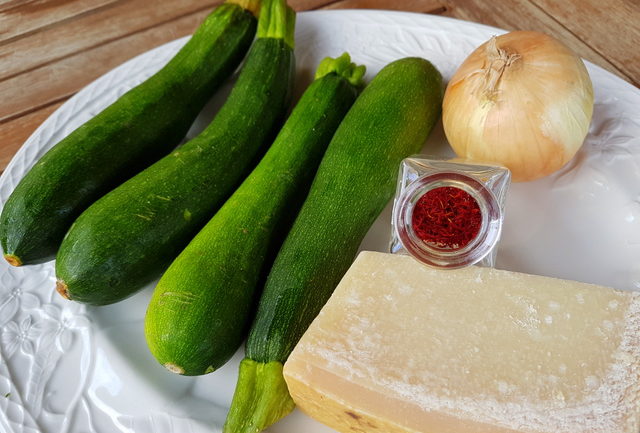 The next step was, of course, to cook some pasta with saffron recipes. The first one I made was with saffron and pancetta and turned out to be divine. This one, equally so.
Pasta recipes with saffron.
There are many Italian recipes which include saffron, especially pasta recipes. Many of these come from the regions in which saffron is grown, in particular Sardinia, Marche, Tuscany, Lombardy and Emilia and, of course Abruzzo, which is the region in which saffron was first cultivated back in 14th century.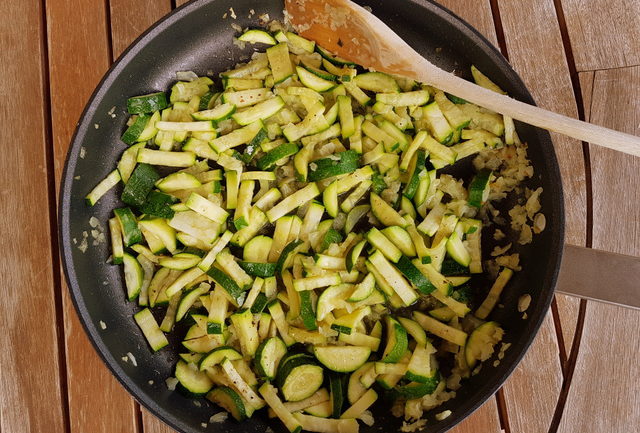 In all the aforementioned regions, one of the most popular pairings for saffron in pasta sauces is zucchini, as well as zucchini flowers. I couldn't find any fresh zucchini flowers at my local greengrocer so I made the dish without. But, this recipe can include them if available.
Italians don't use cream very much in pasta sauces, but it seems with saffron infused dishes cream is a common ingredient, especially cooking cream or panna di cucina (heavy cream). However, it's possible to use just stock and the pasta cooking water if you prefer the recipe to be dairy free.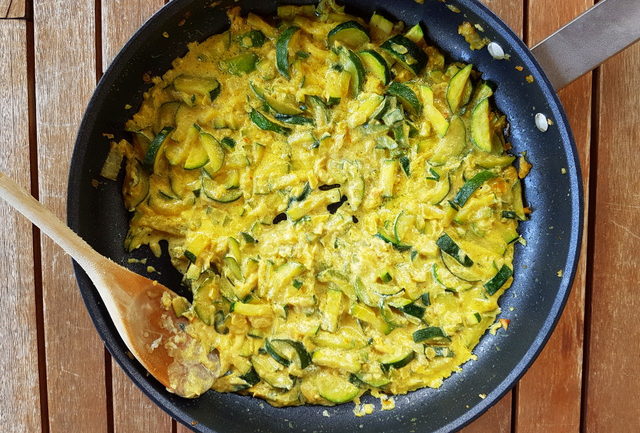 Easy to make.
This pasta with saffron and zucchini recipe is easy to prepare and light. It doesn't take much time and is made with just a few ingredients, basically pasta, zucchini, saffron, onion, cheese and cream. However it's bound to impress your guests, not only because of how tasty it is, but also because the beautiful golden colour the saffron produces makes it look very elegant and attractive.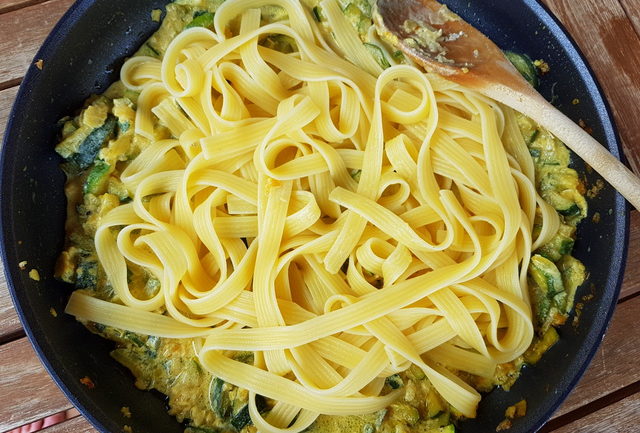 The Pasta
For this pasta with saffron and zucchini recipe, I used fettuccine rigate, a pasta I also bought in Abruzzo. At first, I thought this pasta must be typical of Abruzzo and not so common in other regions. But, after having done some research it seems that fettuccine rigate is, in fact, an American innovation. Barilla also makes fettuccine rigate. But, apart from Barilla and Masciarelli, I could only find one other producer. This company, Mamma Regina, sells this pasta through Amazon or their own online shop.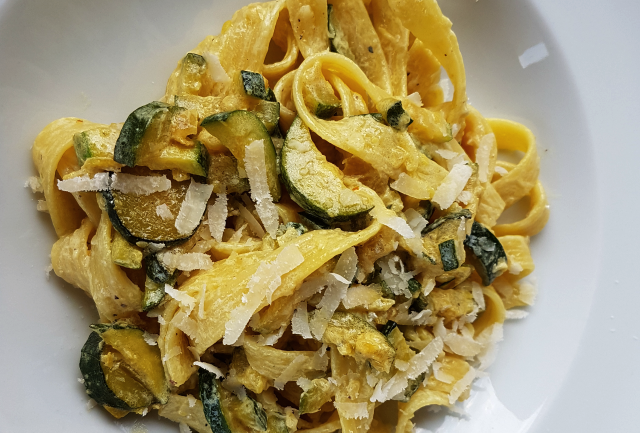 I thought the fettuccine with this sauce was perfect but this recipe can be made with all kinds of pasta, either fresh or dried, smooth or ridged ( lisce or rigate). Whichever pasta you choose, I'm sure you'll agree with me on how good this dish is. And, like me, you may well start to use saffron more often in your recipes.
If you make this recipe I'd love to hear how it turns out and if you liked it. Please leave a comment here on the blog or on The Pasta Project Facebook page. Looking forward to hearing from you.
Buon Appetito!
(See the recipe on next page. Just scroll down and click 2)
If you'd like to use saffron in some other pasta recipes, take a look at these..