Lasagna bianca with mushrooms and burrata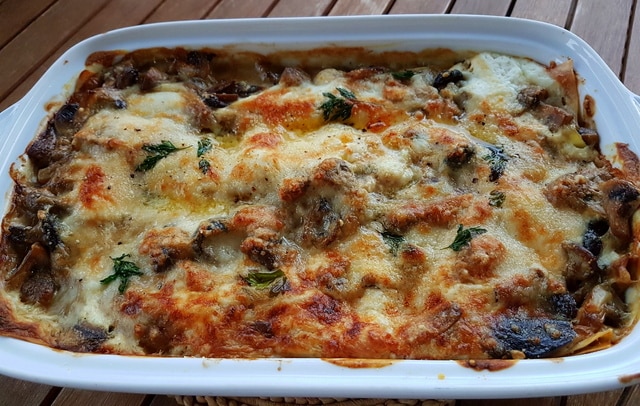 An outstanding baked lasagna:
If you want to impress your guests, this lasagna bianca with mushrooms and burrata is the way to do it! My lovely Sicilian hubby was so enthusiastic about this dish that he couldn't stop talking about it for days! The taste is outstanding yet the ingredients are simple. I guess the most important thing is the quality of those ingredients, most importantly the use of fresh burrata and if you can find them fresh porcini make it extra special! (go straight to the recipe!)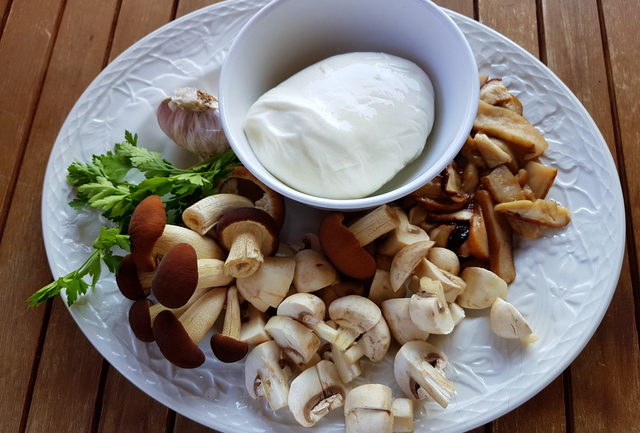 Are you a burrata fan?
Among the most famous cheeses in Puglia is burrata. For those of you who like mozzarella but have never tried burrata, I suggest you get to your nearest Italian food shop and get your hands on some! Burrata is usually made by hand. The outside of this cheese is mozzarella. It actually looks like a soft mozzarella. But, the inside is made from stracciatella and cream. It has a rich buttery flavour, hence the name burrata. Burrata is absolutely divine whether eaten in a salad with tomatoes or used in cooking. I also love it on pizza! Those of you who have eaten burrata will, I'm sure, know what I'm on about!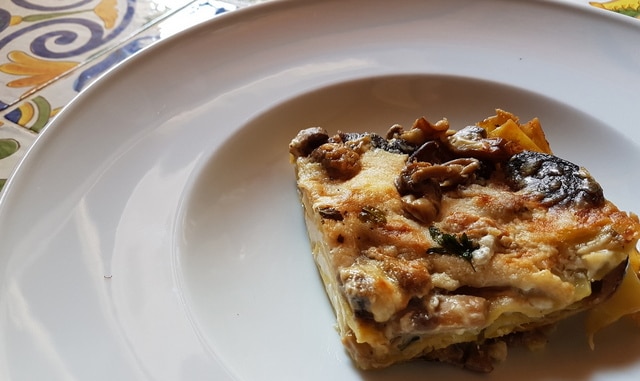 Lasagna or lasagne?
In this recipe, burrata is used in a typical white baked lasagne (lasagna bianca) from Puglia. Italians usually call this pasta lasagne, whereas the dish itself is either lasagna or lasagne al forno. Lasagna without tomatoes is called bianca or white lasagna.
This dish is typically made with either fresh cardoncelli mushrooms (King Oyster mushrooms) or porcini. I chose to use 3 kinds of mushrooms; porcini, white button mushrooms and pioppini mushrooms. I couldn't find the Apulian cardoncelli mushrooms here and the porcini were frozen not fresh. I wouldn't recommend using dried porcini. However, if you do, try to find large dried pieces, not one of those packets in which the porcini have broken into very small pieces. And of course, you'll need to soak them before cooking.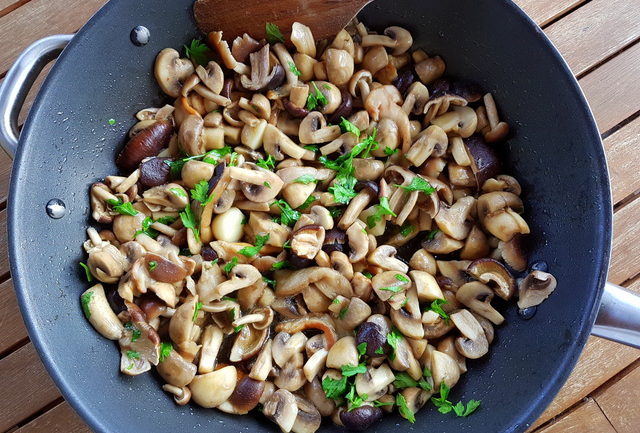 Apart from the burrata and mushrooms all you need for this recipe is a homemade or ready béchamel sauce and some lasagne pasta. If the pasta is dried, I suggest blanching it in boiling salted water first. I used fresh lasagne and therefore cooked it in the sauce in the oven.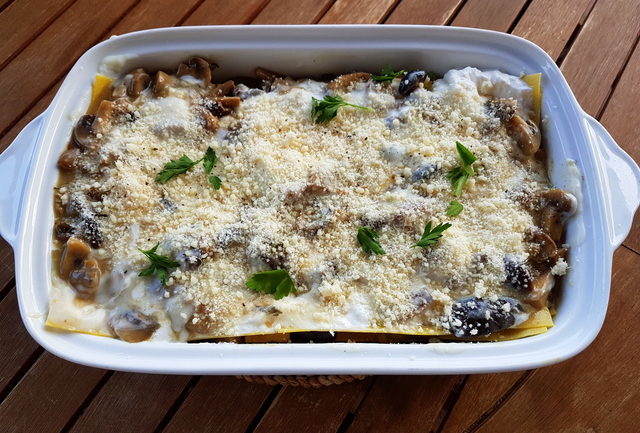 Last but not least, I made this lasagna bianca recipe with no meat in it, so it's also perfect as a vegetarian dish. However, in Puglia it's quite common to add chopped cooked ham or pre-browned sausage meat. Do let me know if you make it. I'd love to hear your comments and you can also post photos and or comments on The Pasta Project Facebook page.
Buon Appetito!
(See the full recipe on the next page.)