7 Authentic Italian Lasagna Recipes (Lasagne al Forno)
Baked lasagna is probably one of the most well-known and popular pasta dishes in the world! Well at least one version of it is! There are actually many Italian lasagna recipes or as the Italians would say lasagne al forno recipes.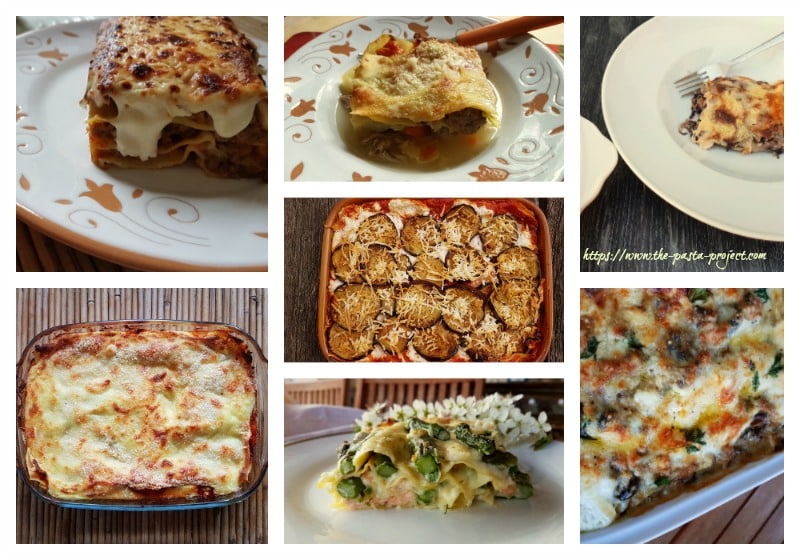 Lasagne or Lasagna?
The flat sheets of pasta we use to make Italian lasagna recipes are called lasagne in the Italian language. Lasagna simply means one lasagne! However, as we know, the dish that is so loved by many is usually referred to as a lasagna or baked lasagna outside of Italy. In Italy, it's mostly called lasagne al forno (baked lasagne with an 'e').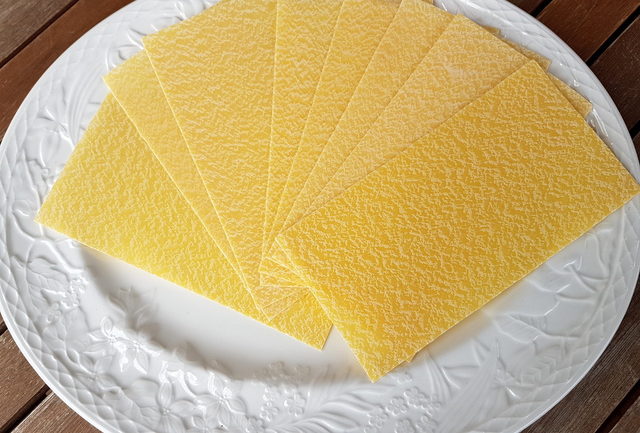 You can read more about the history of lasagne pasta if you click here. But briefly, lasagne is one of the oldest, if not the oldest, type of pasta, dating back to the Ancient Greeks and Romans. The Romans baked this pasta in a dish called 'lagana'. However, the dish we know as Italian lasagna with a tomato and meat sauce, béchamel and cheese didn't develop until 18th century when tomatoes first started being used in Italian cuisine.
Different Italian lasagna recipes
However, you may not realize that the version of lasagna that so many people like is the one that comes from the Emilia-Romagna region. Although, they usually make it with green pasta sheets. In fact, there are actually many different ways to make a lasagne al forno. Some of these Italian lasagna recipes are traditional in a particular region, others are more contemporary.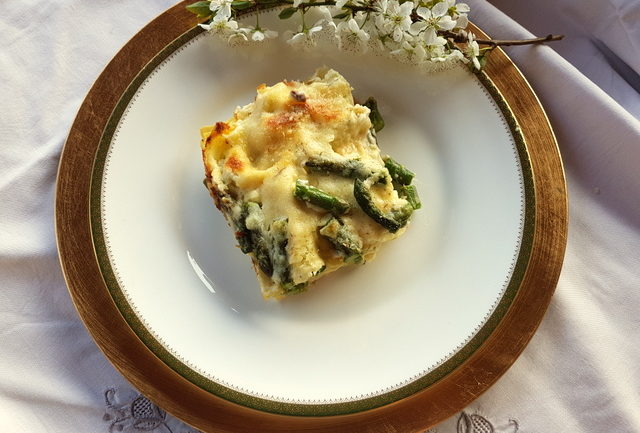 Lasagne al forno can be made with different kinds of meat sauce, with or without tomatoes, with or without béchamel or even meatless. In fact, there are a number of Italian lasagna recipes made without meat in which vegetables are the main sauce ingredient.
Here are some different Italian lasagna recipes currently on The Pasta Project (more to come, of course!). I'm sure you'll find one you'd like to try.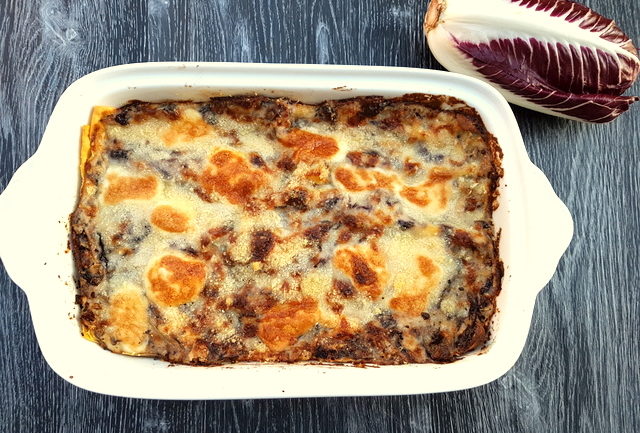 This delicious vegetarian lasagna from Veneto is made with red Italian chicory, béchamel, cheese, shallots and, of course, lasagne pasta sheets.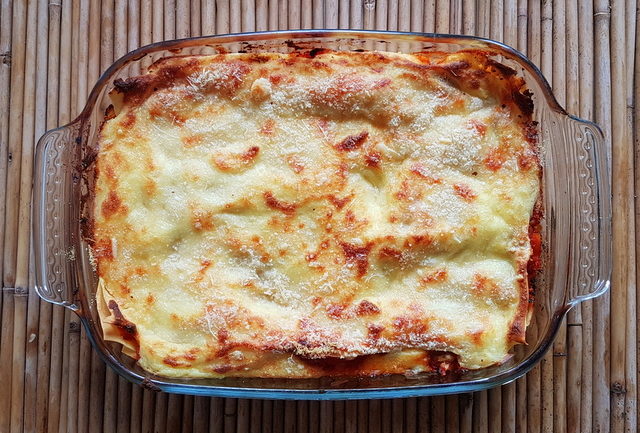 Lamb is traditional at Easter in Italy so this lamb lasagna made with a lamb ragu, béchamel and grated Parmigiano or grana is perfect for your Easter table (or just Sunday lunch).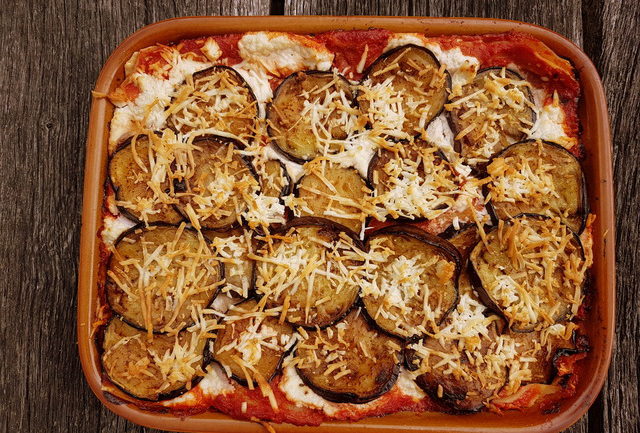 This is a baked lasagne version of Sicily's famous pasta alla Norma. It has tomato sauce, creamed ricotta fried eggplant and grated cheese.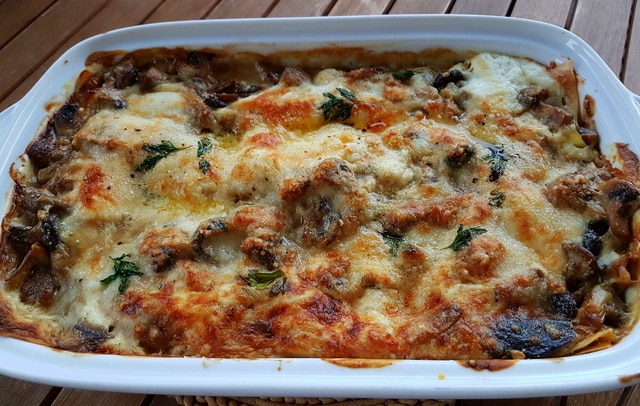 Lasagna Bianca means white lasagna so no tomatoes. Instead this divine lasagna from Puglia has 3 kinds of mushrooms including porcini, béchamel, grated parmigiano and creamy fresh burrata!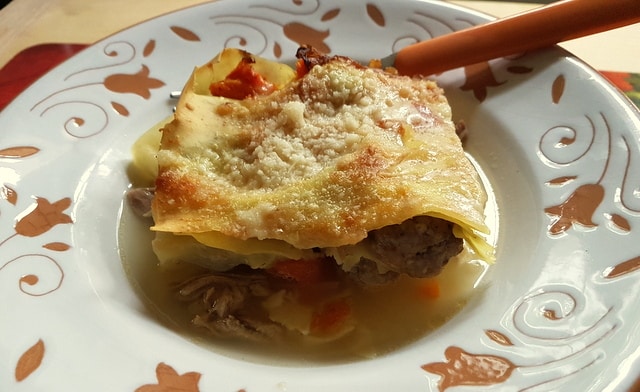 This unique lasagna recipe from Molise contains veal meatballs, chicken and veal loin that are first used to make a broth and then shredded for the filling, mozzarella, parmigiano and nutmeg. The lasagna is baked in the broth.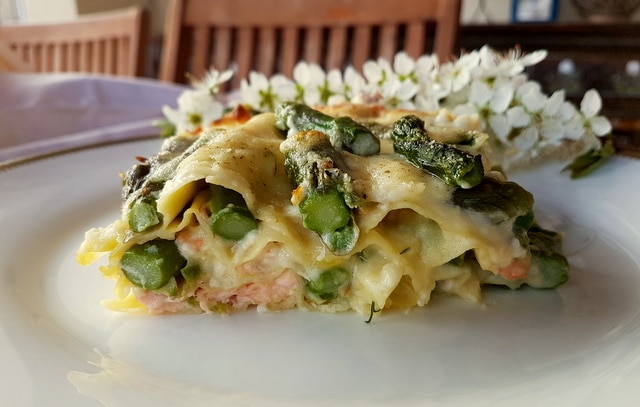 This is a favourite lasagna of mine when asparagus season starts. It's made with fresh poached salmon, fresh asparagus, of course, a little grated parmigiano and béchamel.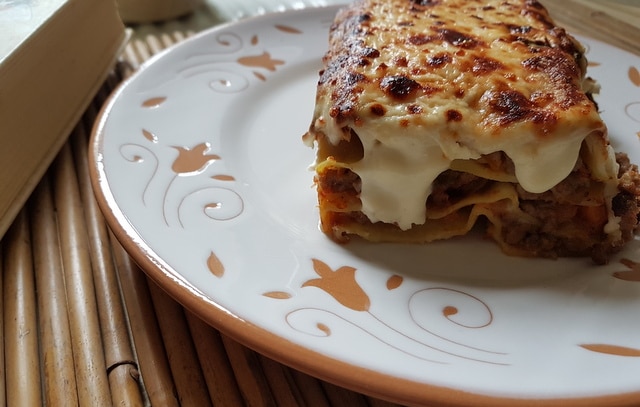 Finally the classic lasagna as it is made in Emilia-Romagna. Bolognese sauce, béchamel and grated parmigiana are the main ingredients for this popular lasagna.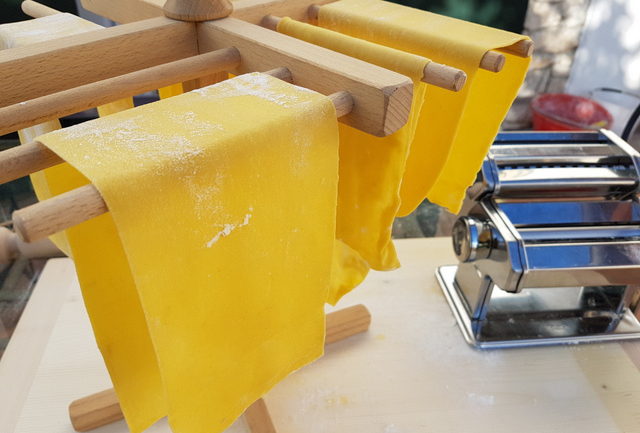 Nothing beats homemade pasta in an Italian lasagna. Check out how to make your own lasagna /lasagne pasta sheets. It's not so difficult and well worth doing for any or all of these Italian lasagna recipes.
If you try any of these 7 Italian lasagna recipes, I'd love to know what you think!
Please write a comment here on the blog or post a comment on the Pasta Project Facebook page.
Your feedback means a lot to me!
Buon Appetito!
Pin for Later